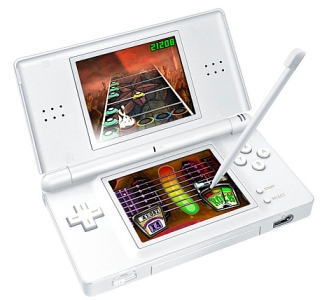 Tier 1: Subway
1. All The Small Things by Blink 182
2. Are You Gonna Be My Girl by Jet
3. Do What You Want by OK Go
4. Spiderwebs by No Doubt
5. We're Not Gonna Take It by Twisted Sister
Tier 2: Rooftop
6. All Star by Smash Mouth
7. Breed by Nirvana
8. Hit Me With Your Best Shot by Pat Benatar
9. Jessie's Girl by Rick Springfield
10. This Love by Maroon 5
Tier 3: Parade
11. China Grove by The Doobie Brothers
12. Heaven by Los Lonely Boys
13. Helicopter by Bloc Party
14. Rock and Roll All Nite by KISS (cover by Line 6)
15. What I Want by Daughtry (featuring Slash)
Tier 4: Greek Arena
16. Black Magic Woman by Carlos Santana (cover)
17. Jet Airliner by Steve Miller Band (cover)
18. La Grange by ZZ Top (cover)
19. Stray Cat Strut by Stray Cats
20. Youth Gone Wild by Skid Row (cover)
For the most part, most confirmed titles on this list seem reasonable. I'm not sure about Red Steel 2, however, since we have not heard much about the title in months.
Capcom USA Inc.
Spyborgs (Wii) – Confirmed
Neo Pets Puzzle Adventure (Wii, PC) – Confirmed
Secret Capcom Project – Confirmed
Secret Capcom Project – Confirmed
Dead Rising 2 – Rumoured
Megaman Title – Rumoured
Codemasters
Dragonology (DS, Wii) – Confirmed
Wizardology (DS, Wii) – Confirmed
Crave Entertainment
Defendin' de Penguin (DS, Wii) – Confirmed
Ford Racing Off Road (PS2, PSP, Wii) – Confirmed
King of Clubs (Wii) – Confirmed
PBR: Out of the Chute (PS2, Wii) – Confirmed
Purr Pals (Wii) – Confirmed
Solitaire & Mahjong (Wii) – Confirmed
D3Publisher of America
Bangai-O Spirits (DS) – Confirmed
Ben 10: Alien Force — The Game (DS, PS2, PSP, Wii) – Confirmed
Naruto: Clash of Ninja Revolution 2 (Wii) – Confirmed
Naruto: Path of the Ninja 2 (DS) – Confirmed
Puzzle Quest: Galactrix (DS, PC, X360) – Confirmed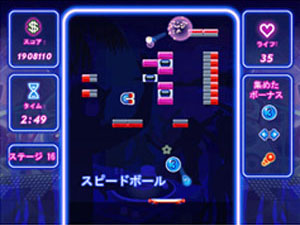 WiiWare
– Block Breaker Deluxe
– Cocoto Fishing Master
The titles this week are the same as North America's were, but no new VC games are releasing.
PS3 75,311
PSP 64,675
Wii 45,564
DS Lite 39,201
PS2 7,297
Xbox 360 2,163
"Unless there are specific concerns regarding premature disclosure of a title, we expect this field to be left blank. …While we recognize some publishers have concerns regarding earlier-than-desired 'announcements' of product on our website, the ESRB system will not work for consumers if publishers arbitrarily select dates bearing no reasonable relationship to consumer interest in the product." – ESRB
This is really a shame, as we were able to discover hidden titles through the ESRB. I do understand where companies are coming from though, since the additions of game listings to the ESRB website allow fans to get early insight into games that they probably aren't ready to reveal. Hey, at least that means that there will be more, unannounced surprises in the future.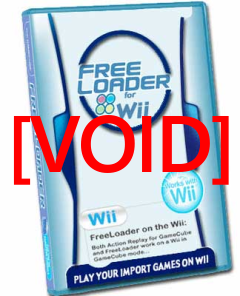 Datel in sending out a statement in regards to the latest Wii Menu update. As most already know, updating your Wii will render Datel's FreeLoader inoperable. This is in strong contrast to Datel's previous guarantee, in which the company implied that future Wii updates would not affect the product. In Datel's statement, the company explains that if you want to use the Wii FreeLoader, you should make sure not to upgrade.
We have received this from Datel today regarding Freeloader – and we wanted to let you know this important information ASAP to keep you informed:

*** Please note, due to circumstances beyond our control Wii Freeloader is not compatible with latest version Wii firmware 3.3 and higher, just released (released as an online update 17/06/2008). You can continue to use Wii Freeloader perfectly with any Wii console running firmware 3.2 and below. If you upgrade to Wii firmware 3.3 or higher this WILL disable the Freeloader function and it will stop working for all future use on all import games. ***

I have included Extensive information about this at the bottom of this email, with thanks.

Please vote for us as Video Game Retailer of the year here: http://www.computerandvideogames.com/joystick/vote.php

Best Regards,
Steve
Team Gameseek
www.gameseek.co.uk
EDISON, N.J., June 19th, 2008 – Majesco Entertainment Company (NASDAQ: COOL), an innovative provider of video games for the mass market, today announced Escape the Museum for Wii. Based on the popular online hunt and find game from Gogii Games, Escape the Museum is being developed by Majesco Studios and will be available in retail outlets this holiday for only $19.99.

"Although an incredibly successful PC genre, the hunt and find adventure category has yet to be introduced on Wii," said Liz Buckley, Director of Marketing, Majesco. "Escape the Museum's online success coupled with category opportunity and an attractive price point make this an ideal title to bring to market."

In Escape the Museum, a devastating earthquake has rocked the foundations of the National Museum of History and players must help Susan Anderson, who was knocked unconscious by falling debris while searching the museum for survivors, escape from the crumbling building to the safety outside. Thwarted by doors blocked with rubble and tripped alarm systems, players wander through the museum's maze of 12 different hunt and find areas and 25 action-packed adventure scenes, using the Wii Remote to uncover hidden exits and save priceless archaeological artifacts. Along the way, players will solve puzzles, consult a map and access hints to help them inch closer to freedom and a joyful reunion with Susan's lost daughter, Caitlin.

Escape the Museum for Wii is expected to release this holiday for $19.99. For additional information about Majesco's exciting line of products, please visit http://www.majescoentertainment.com/.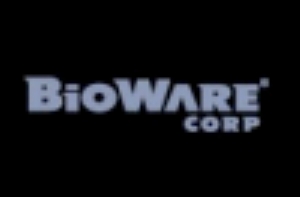 BioWare is still working on its first handheld effort, Sonic Chronicles for the Nintendo DS, but the team may be interested in developing for the Wii. In a very brief part of an interview, Mark Darrah of BioWare revealed, "Yeah, we're looking into Wii and PSP as a company, as well, but nothing's been decided, and nothing's been announced. And we are, from styles of games, we are trying to broaden our portfolio. But we still have Dragon Age, which is a more traditional style of BioWare game." It doesn't seem as though there are concrete, official plans to develop for the Wii, though it is a plausible idea at this point.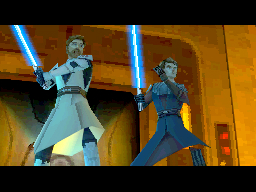 (Screenshot from DS version)
San Francisco, Calif. – June 19, 2008 – LucasArts today announced Star Wars: The Clone Wars will blast its way onto the Wii™ and Nintendo DS™ in Holiday 2008. Bringing an entirely new look and feel to the galaxy far, far away, Star Wars: The Clone Wars combines the cinematic qualities of the Star Wars movies with state-of-the-art computer-generated imagery from artists at Lucasfilm Animation.

Star Wars™ The Clone Wars™: Lightsaber Duels™, in development by Krome Studios exclusively for the Wii, delivers fun-filled Lightsaber battles for the entire family while it immerses players in the characters, locations, and epic duels from the all-new Star Wars animated TV series. Built from the ground-up for the Wii, Lightsaber Duels features an intuitive motion-controlled combat system that puts the Lightsaber™ weapon in your hand for non-stop fun.

Star Wars™ The Clone Wars™: Jedi Alliance™, developed exclusively for the Nintendo DS by the LucasArts Singapore team in conjunction with Lucasfilm Animation, lets gamers experience the awesome power when two Jedi join forces to fight as one. With an innovative stylus-based input, controlling the Jedi's movement and engaging in Lightsaber combat has never felt more immersive.