Super Famicom
– Super Mario RPG (Nintendo)
Mega Drive
– Phantasy Star: Sennenki no Owari ni (Sega)
PC-Engine
– Paranoia (Naxat)
NeoGeo
– Ninja Commando (D4)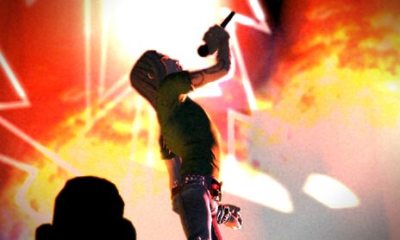 The Wii still lacks a harddrive that the "geeks and otaku" have been praying for, but that doesn't mean downloadable content on the system is impossible. Vicarious Visions has once again confirmed that the Wii version of Guitar Hero World Tour will support DLC. Players will be able to preview a song before download and if the player enjoys a particular song, he/she can purchase it. Vicarious Visions' Karthik Bala explains, "Players can either download songs to the Wii System Memory or store songs on a SD Card, called the 'Rock Archive.'"
Sounds good, if you ask me. This looks like one third-party effort that Wii owners won't be gypped on – It looks like all features from the other versions of the game will be available in the Wii version.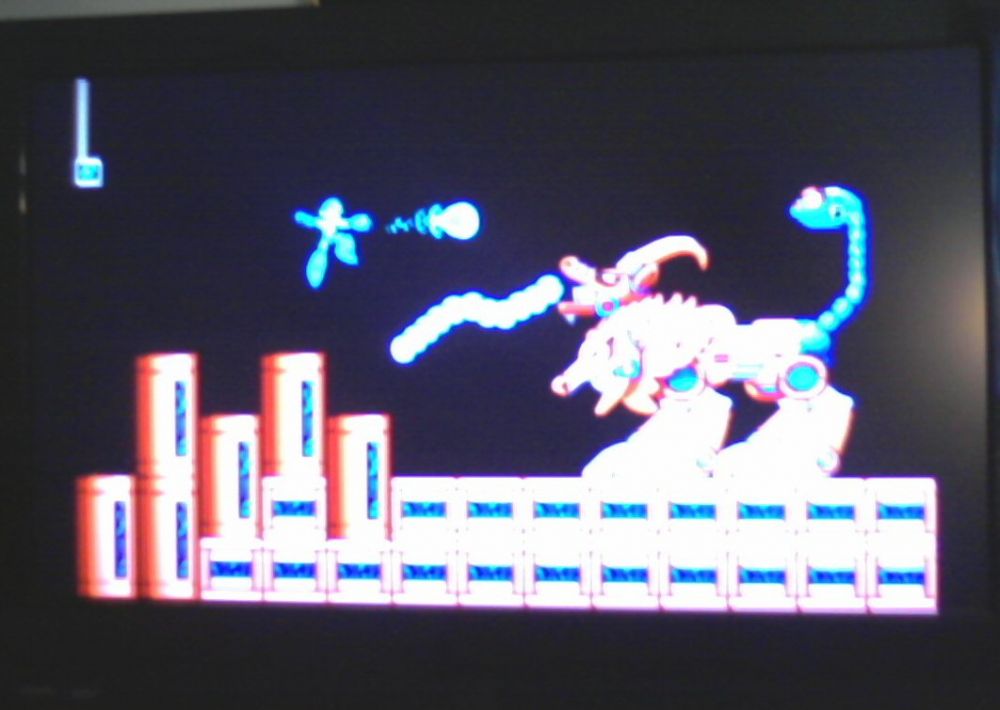 I'm sure most of you guys know how things go…Someone claims to have surreptitiously taken a snapshot of concept art, video footage, or screenshots. This time around, some guy claims that he was able to snag a quick cellphone shot of Mega Man 9. Sounds crazy, right? The same person also provided some details:
– You can play as Blues.
– The graphics are in the 8-bit sprite style, but not the classic Famicom/NES one.
– It doesn't have anything to do with the X series.
– Tango is in it, and works just like the Rockman World Game Boy version.
– The game doesn't support full wide screen YET, but it will.
– It does support 480p.
It seems very surprising that someone would be able to report on the game, but I can't help but want this all to be true. E3 is just around the corner, however, so I'm positive we'll hear something about the game then.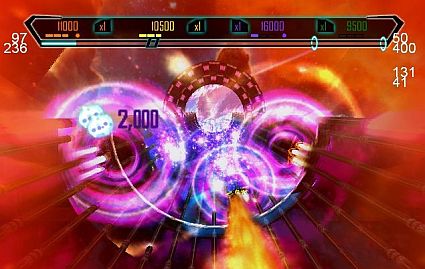 Hoffman Estates, IL – June 20, 2008 – High Voltage Software, Inc., one of the world's largest independent developers, today announced Gyrostarr™, an exciting new sci-fi shooter scheduled for release via the WiiWare™ downloadable service on Monday June 23, 2008.

Gyrostarr features fast action gameplay across 50 intense levels as up to four players pilot ships on a futuristic track, shooting enemies, dodging obstacles, and collecting upgrades. The game takes advantage of the company's proprietary Quantum 3 Game Engine technology, which provides advanced graphical capabilities. Gyrostarr's controls were built from the ground up to utilize the motion-sensing capabilities of the Wii™.

"Our original vision for Gyrostarr was to capture the fast-paced twitch style action of coin-op classics, but to infuse superior graphics and game design for the next generation," said Kerry Ganofsky, CEO and Founder of High Voltage Software. "I'm thrilled to say that the team has nailed the mark and exceeded our expectations."

"Aside from the visuals, which are gorgeous, there is a lot about Gyrostarr that players will love," said Eric Nofsinger, Chief Creative Officer of High Voltage Software. "As players develop their skills at the game, they will devise strategies to help them make it through all of the levels. Jumping into the game with four players just makes the experience that much better."
I'm pretty sure this isn't footage from the Wii version, but still, you can expect the concepts of each version to be nearly the same. And I do have to admit, this game actually looks fun!
Nintendo Wii
North America:
1. Mario Kart Wii (Nintendo)
2. Super Smash Bros. Brawl (Nintendo)
3. Wii Fit (Nintendo)
4. Guitar Hero III: Legends of Rock Bundle (Activision)
5. Wii Play (Nintendo)
Japan:
1. Mario Kart Wii (Nintendo)
2. Wii Fit (Nintendo)
3. Super Mario Stadium: Family Baseball (Nintendo)
4. Family Trainer (Bandai)
5. Wii Sports (Nintendo)
UK:
1. Wii Play (Nintendo)
2. Mario & Sonic at the Olympic Games (Sega)
3. Lego Indiana Jones (LucasArts)
4. Wii Fit (Nintendo)
5. Guitar Hero III: Legends of Rock Bundle
Nintendo DS
North America
1. New Super Mario Bros. (Nintendo)
2. Brain Age 2 (Nintendo)
3. Brain Age (Nintendo)
4. Lego Indiana Jones (LucasArts)
5. Mario Kart DS (Nintendo)
Japan:
1. Dramatic Dungeon: Sakura Taisen – Kimi Arugatame — All-Star Pack (Sega)
2. DS Bimoji Training (Nintendo)
3. Nanatsuiro * Drops: Touch de Hajimaru Hatsukoi Monogatari — Limited Edition (Media Works)
4. Kuukan * Zukei: Hirameki Training – KuuTore (Benesse)
5. Motto Toeic Test DS Training (IE Institute)
UK:
1. Dr. Kawashima's Brain Training (Nintendo)
2. 42 All-Time Classics (Nintendo)
3. More Brain Training (Nintendo)
4. Scrabble Interactive: 2007 Edition (Ubisoft)
5. New Super Mario Bros. (Nintendo)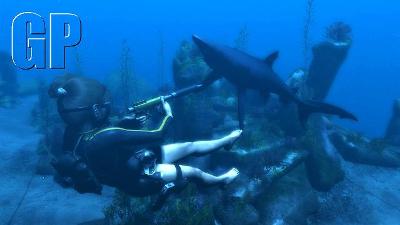 (Screen not from Wii version)
Eidos Interactive has officially launched the new Tomb Raider Portal – a destination for fans of the series to find the latest news, art, and announcements.

Developed by Crystal Dynamics, this entry marks the first Tomb Raider title built specifically for next generation consoles, bringing Lara Croft and her world into life-like detail.

Tomb Raider: Underworld represents an advancement in exploration-based gameplay, delivering an epic adventure that offers a new level of challenge and choice. Using every weapon in her arsenal – from her signature dual guns and expanded kit of archaeological tools to her own physical prowess and the environment itself – Lara leads a quest that circles the world to uncover the secrets of the Norse underworld and a forgotten power, that if, unleashed could lay waste to all civilization.

Visit the Tomb Raider Portal and uncover all the latest Tomb Raider: Underworld news, screenshots, information and much more from the world of Lara Croft including podcasts and a chance to win some awesome prizes. Register or update your profile today!

Tomb Raider: Underworld launches November 2008 for the Xbox 360, PS3, Wii, DS, PS2 and PC platforms.
Source: GamesPress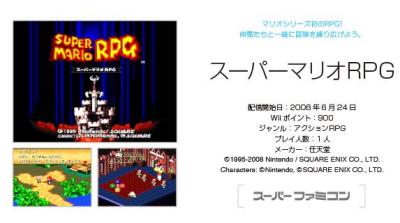 We already knew Super Mario RPG would be heading to the Japanese VC next week, but this reconfirms that fact. Hopefully we'll see this great title in other territories soon.
– Super Robot Wars A Portable (PSP) – 53k (50%)
– Super Mario Stadium (Wii) – 27k (20%)
– 遙かなる時空の中で4 / "Far Out in Space-Time 4" (Wii, PS2) – 26k (Wii: < 1k)