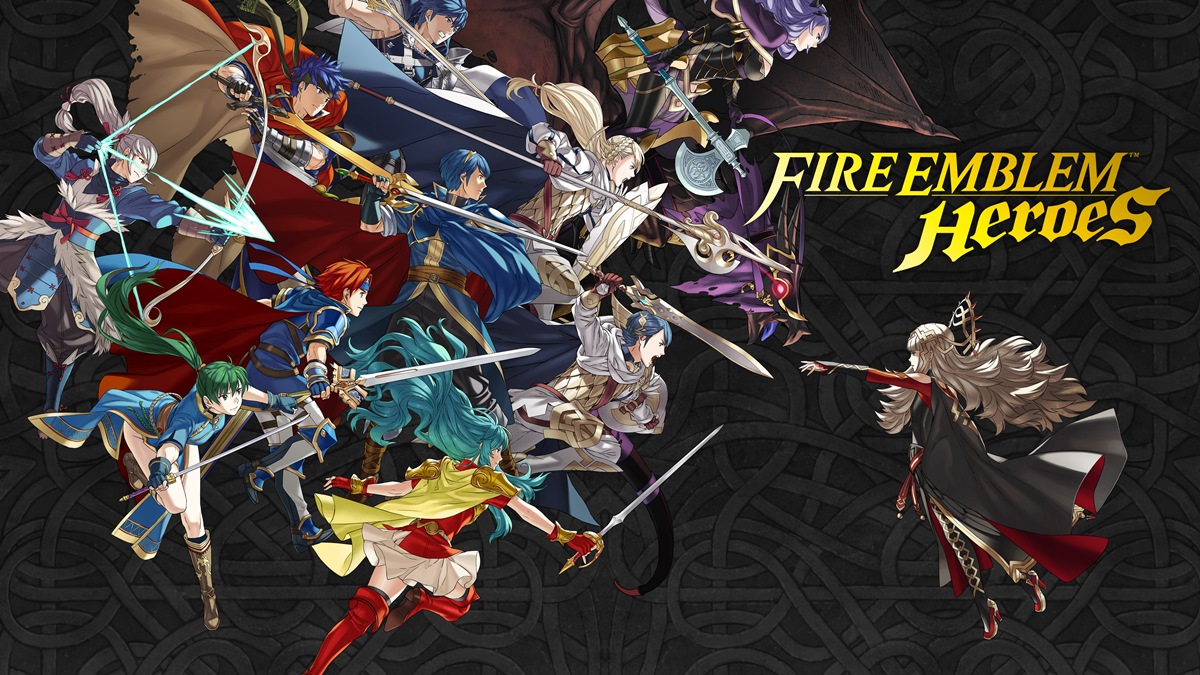 The latest Voting Gauntlet in Fire Emblem Heroes, War of the Tacticians, is now live. The first-round match-ups are Katarina vs. Lewyn, Morgan vs. Saias, Cecilia vs. Jagen and Innes vs. Soren. As always, each of the three rounds of the Voting Gauntlet will last 48 hours.
Also, since it's Thursday, a new map has been added to Tactics Drills. "Sacred Stones Strike!" can be found in the Grandmaster section.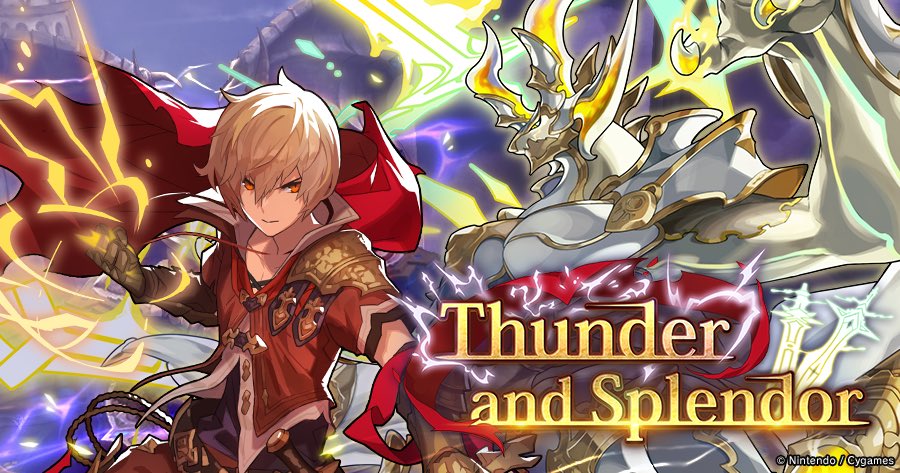 A new Summon Showcase is now live in Dragalia Lost — titled "Thunder and Splendor".
The set will be available until March 12th . The featured summons include:
[5 ★] Albert (Attack, Sword) [Character]
[5 ★] Gilgamesh [Dragon]
[5 ★] The Shining Overlord [Wyrmprint]
[5 ★] A Solitary Light [Wyrmprint]
[4 ★] Odetta (Sword) [Character]
[4 ★] New World Escort [Wyrmprint]
[3 ★] Jakob (Lance) [Character]
[3 ★] The Davian Wetlands [Wyrmprint]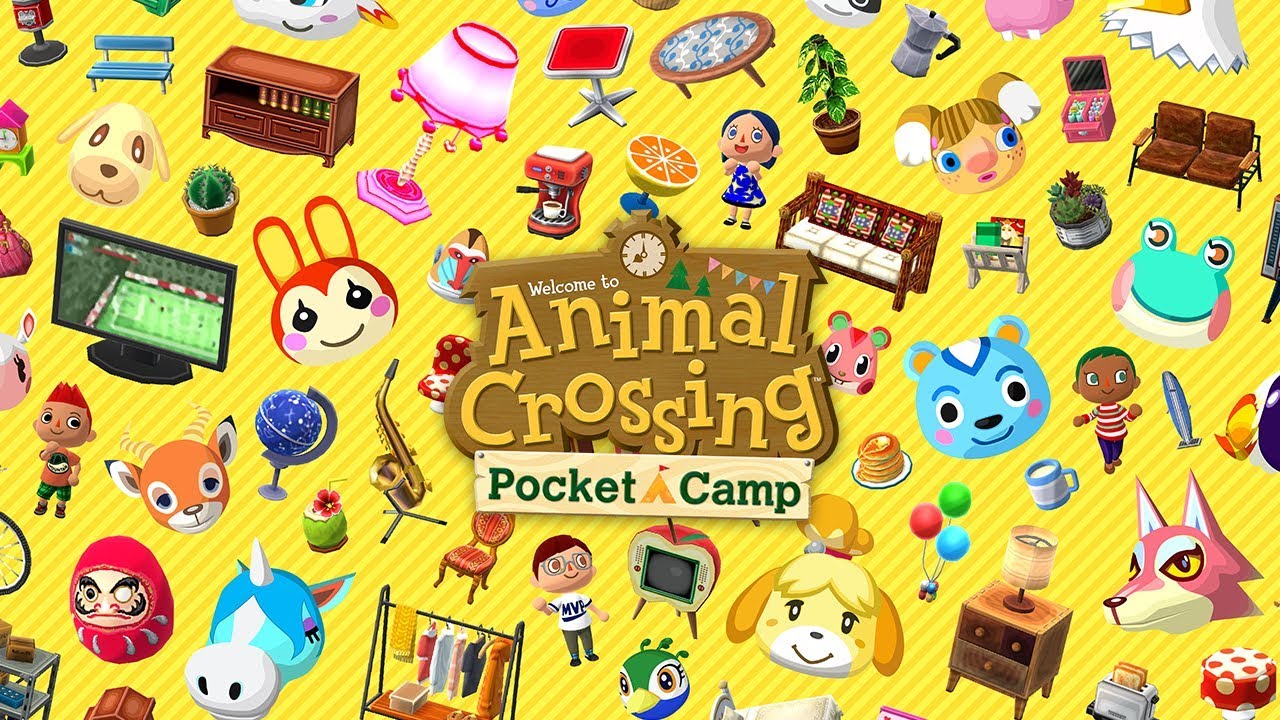 Animal Crossing: Pocket Camp has received a notable update. Version 2.2.0 is live, bringing about the Happy Homeroom feature and more.
The official patch notes are as follows: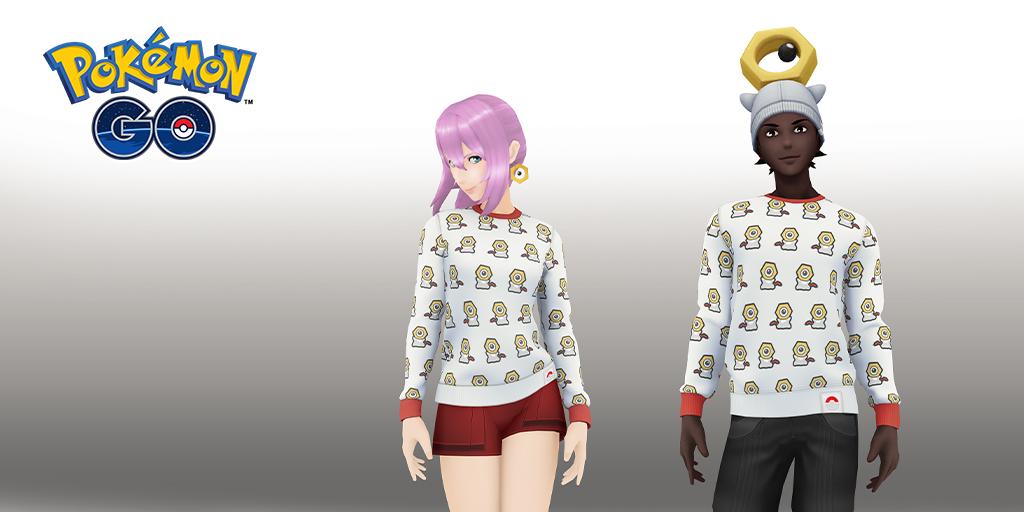 New avatar items have arrived in Pokemon GO. Starting today, players will find designs based around Meltan in the Style Shop. Niantic is doing this to promote Shiny Meltan, which will be live until March 4.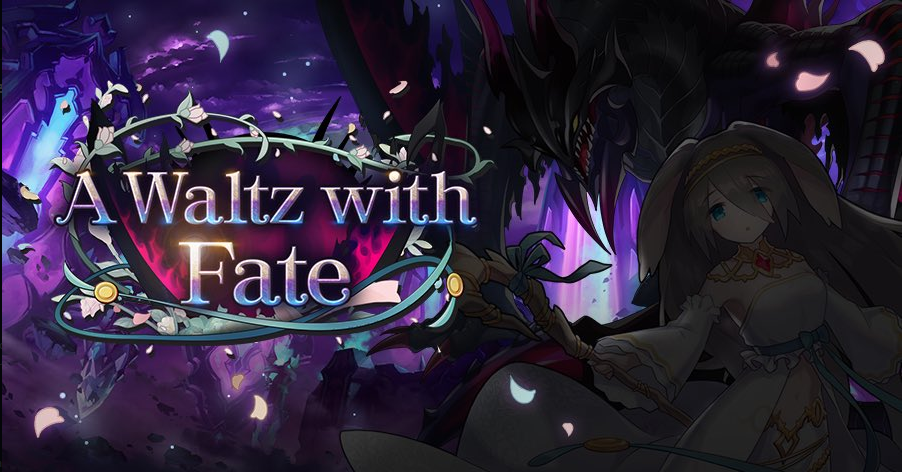 A new Raid Event is set to debut in Dragalia Lost starting tomorrow, titled "A Waltz with Fate".
Up until the event ends on March 11th, players will have the opportunity to fight and claim an exclusive five-star dragon by playing cooperatively with up to 15 other players at once.
An image of the new dragon has been included below.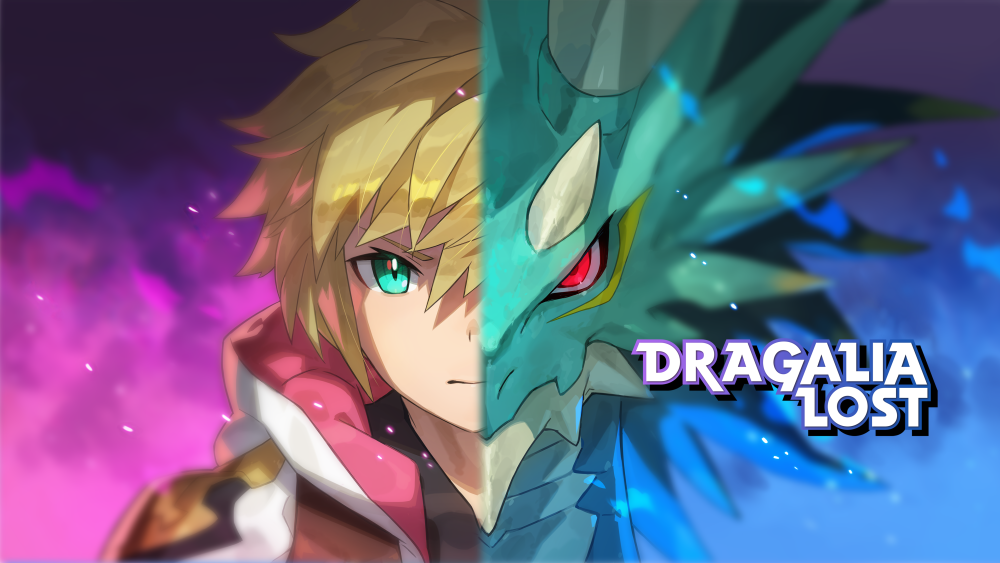 Update: Cygames has also announced that Dragalia Lost service has begun in Ireland, the United Kingdom, Australia, Canada, Singapore, and New Zealand.
A new update is now available for Dragalia Lost, bringing the game up to Version 1.5.1 and introducing new features and some fixes.
Nintendo has provided a full list of patch notes for the latest update. They can be viewed below.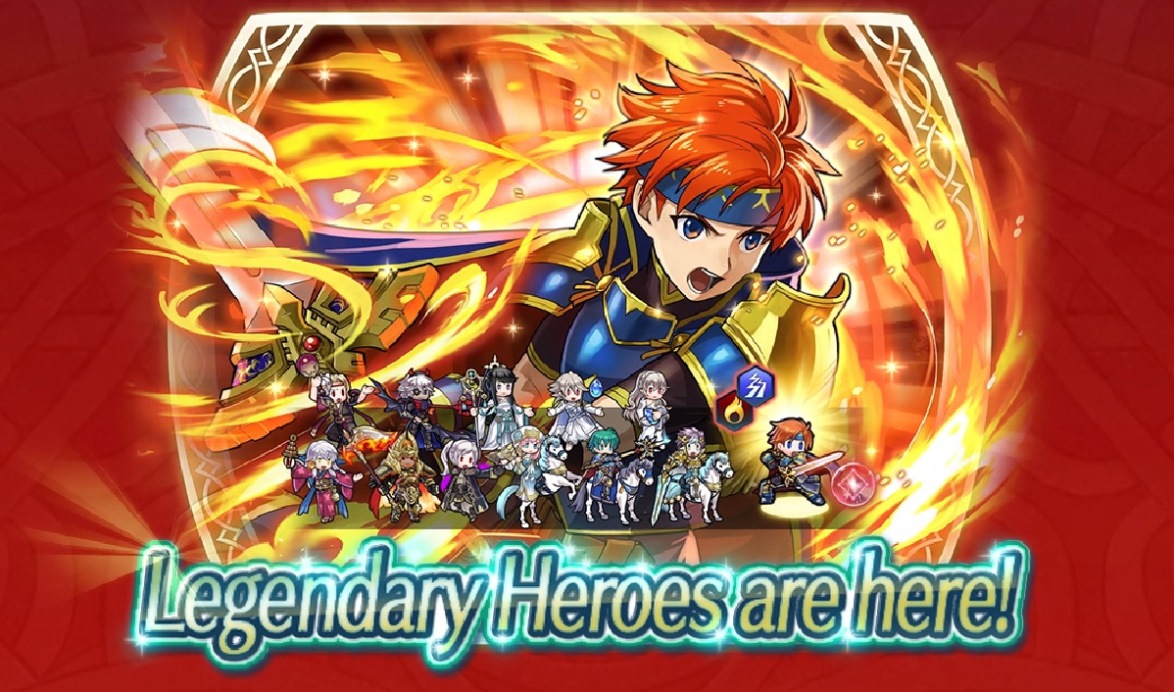 Nintendo and Intelligent Systems have confirmed the latest Legendary Hero for Fire Emblem Heroes. Roy: Blazing Lion will be available this Wednesday, the two sides announced today.
Here's a trailer for the event: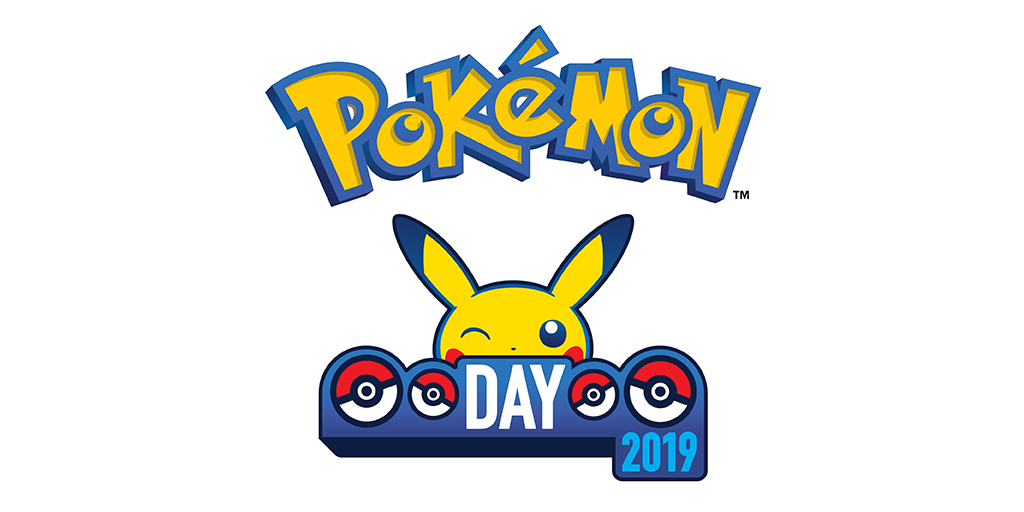 Niantic has announced a new event for Pokemon GO in celebration of Pokemon Day 2019. Between February 26 and February 26, Pokemon originally discovered in the Kanto region will be featured more prominently.
Below are the full details: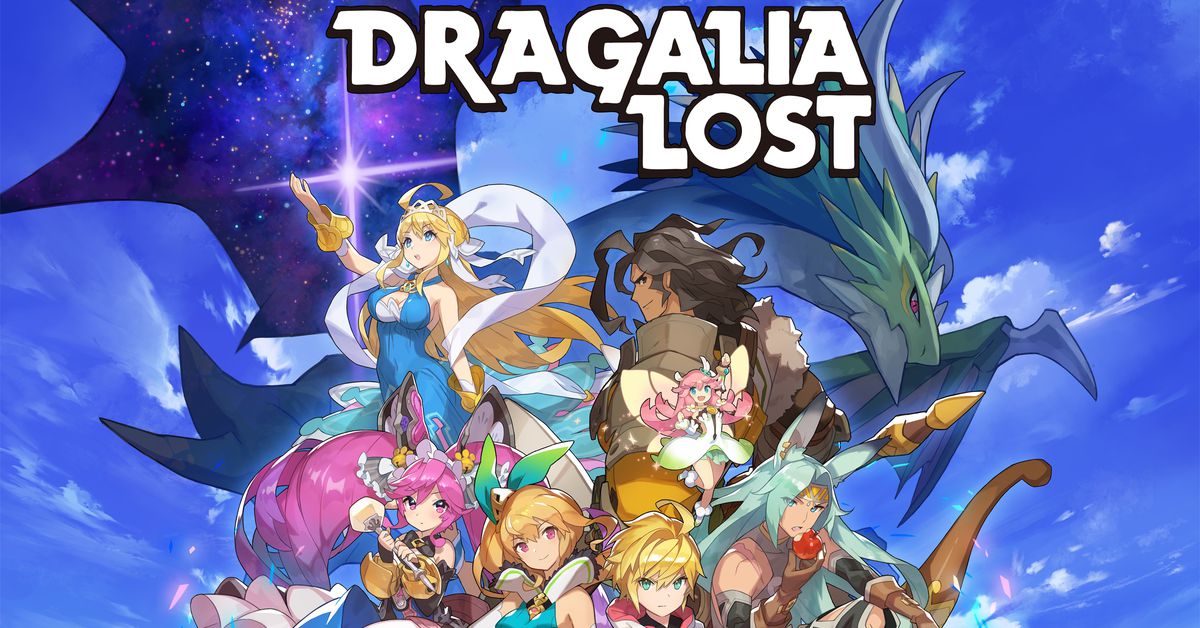 Sensor Tower is reporting that Dragalia Lost has generated over $75 million worldwide in revenue. That means it has outperformed both Super Mario Run and Animal Crossing: Pocket Camp. Super Mario Run has earned $68.6 million while Animal Crossing: Pocket Camp is at $70.8 million.
Japan makes up roughly 65% of Dragalia Lost's revenue. The United States is the next closest at 18%. Nintendo and Cygames' release placed at #29 for mobile game revenue in Japan last month and #120 in the U.S.
Dragalia Lost still has a long way to reach Fire Emblem Heroes' total of $500 million. However, Fire Emblem Heroes is available in 40 countries as opposed to just five for Dragalia Lost, and monthly revenue is starting to get close. Dragalia Lost earned $15.7 million in January, which was 76% of the $20.7 million grossed by Fire Emblem Heroes.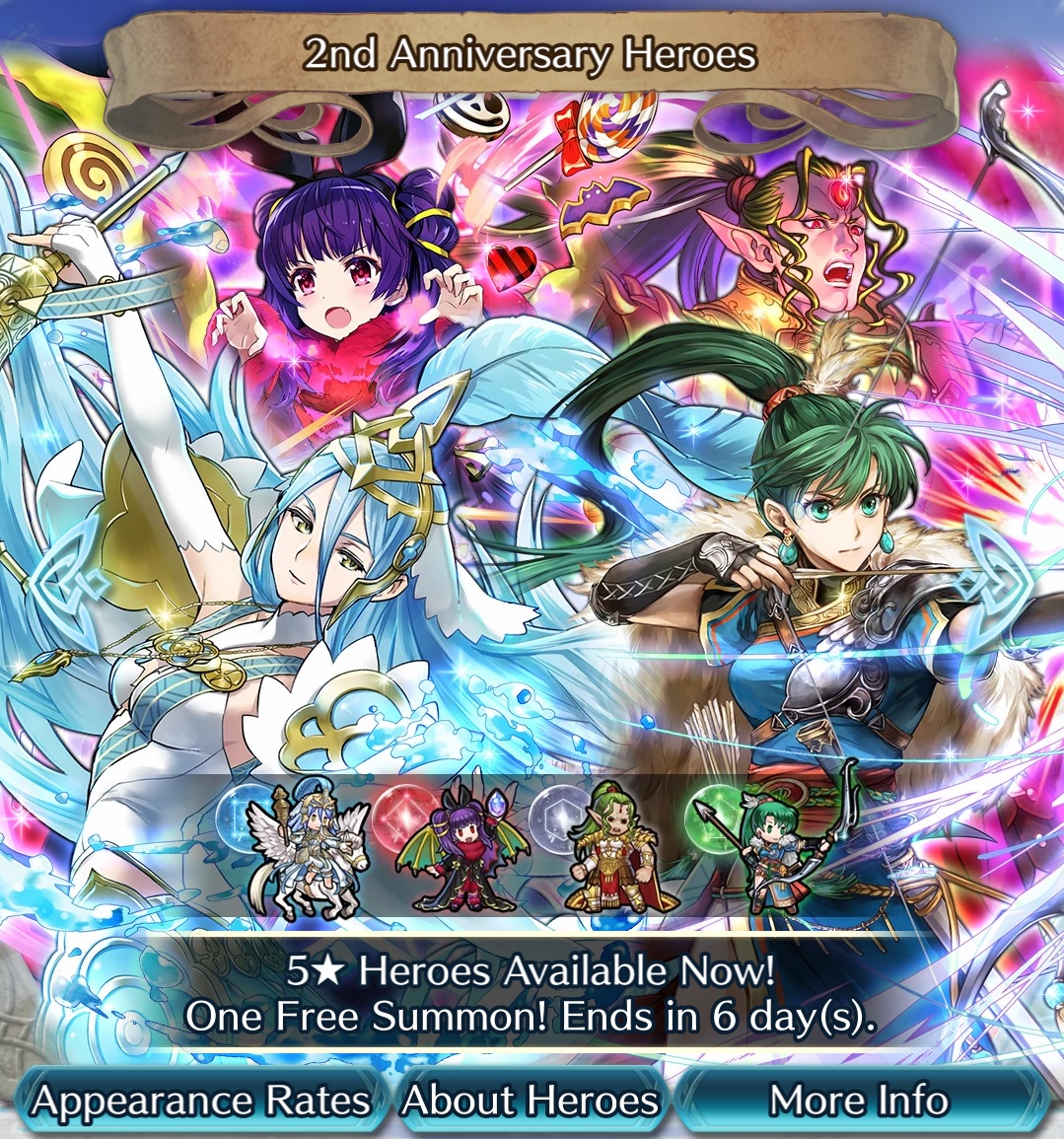 As an integral part of the celebrations for the second anniversary of Fire Emblem Heroes, a special new Summoning Focus is now live that allows a free five-star summon of one of the winners of the Find & Vote Heroes event.
This exclusive Focus is only set to last until March 4th, so players will want to hurry and claim their complimentary five-star Hero of the four available. However, it is being reported that the Hero selected by players is entirely random. These Heroes include Azura (Vallite Songstress), Myrrh (Spooky Monster), Duma (God of Strength), and Lyn (Lady of the Wind).
An image of the featured characters can be viewed above.