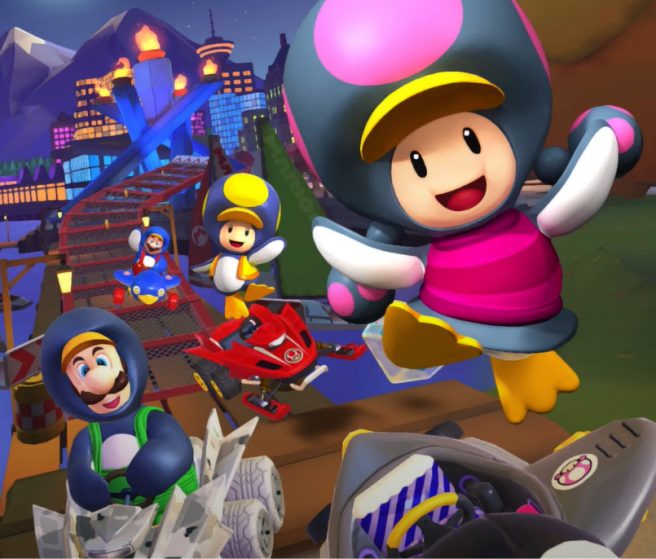 The next Tour for Mario Kart Tour has been announced and it is the Penguin Tour. This Tour has many characters dressed up in Penguin costumes (such as Luigi, Toad, and Mario) and features exclusive karts and accessories like the penguin kart and the 2022 parachute.
This has all been revealed in a video that shows off these different costumes/karts as well as some gameplay from the Tour.
The Penguin Tour is coming on December 14, 2o21 at 10:00pm PT.