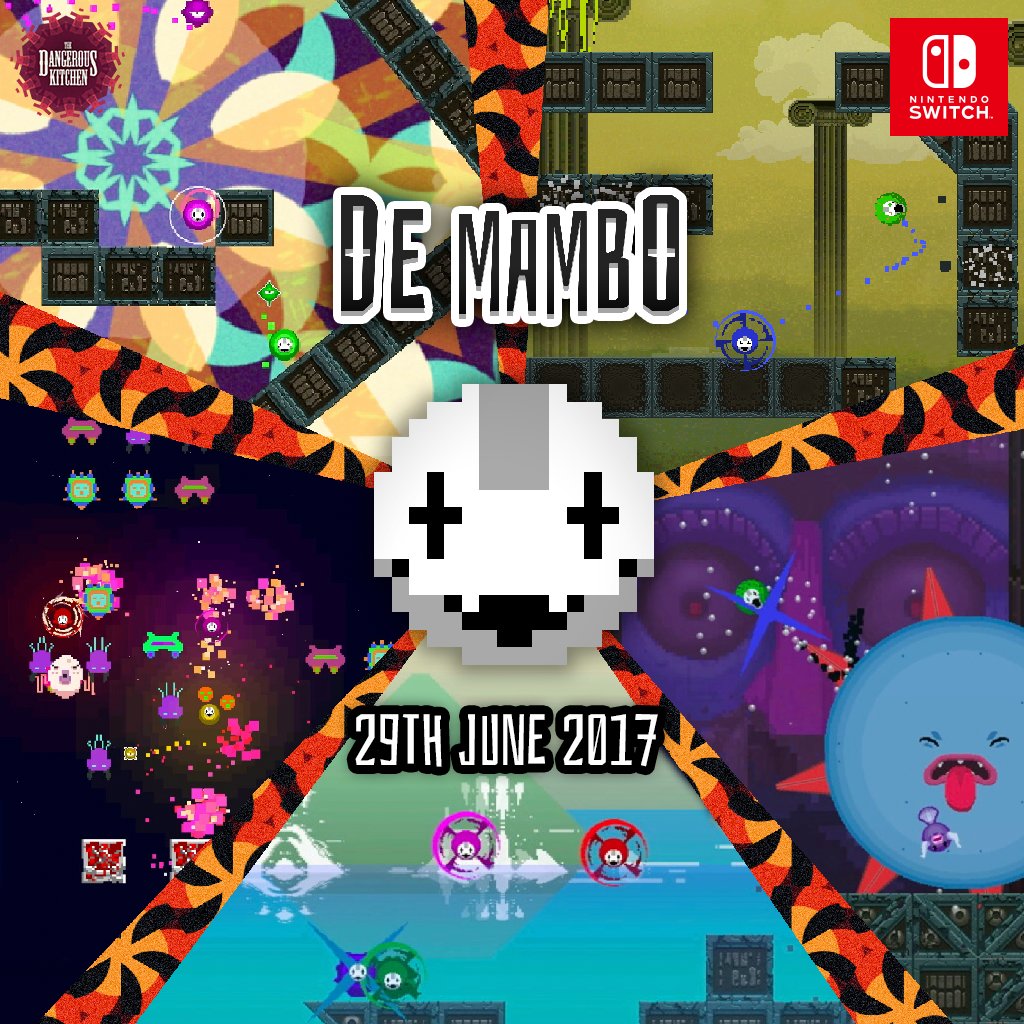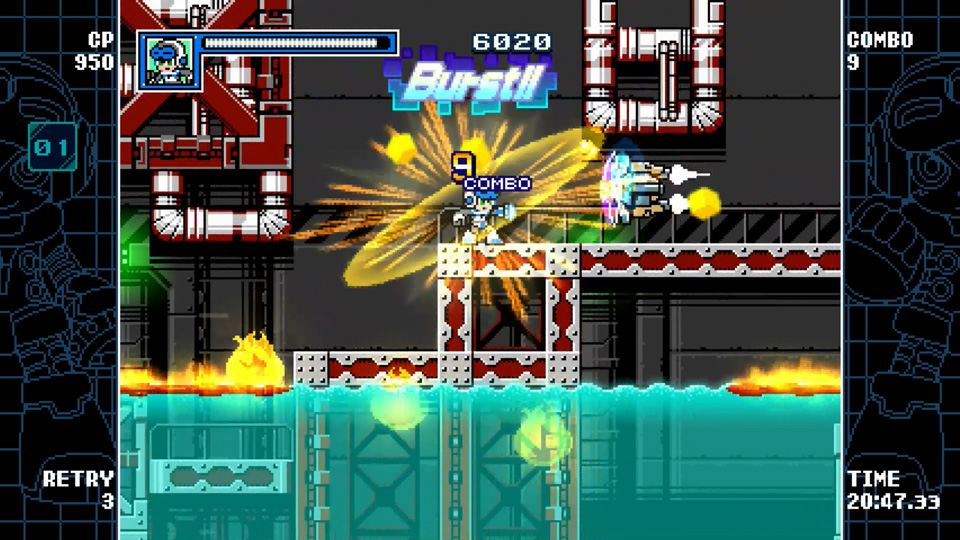 Nintendo's Japanese blog has dated two major indie games for Switch. Mighty Gunvolt Burst, which we just found out about this week, is up first on June 15. De Mambo will follow on June 29. Dates aren't confirmed for the west yet, but they should be available at around the same time.
Other Switch eShop games are also lined up for the summer. These include Overcooked: Special Edition, Gonner, and Levels – Addictive Puzzle Game.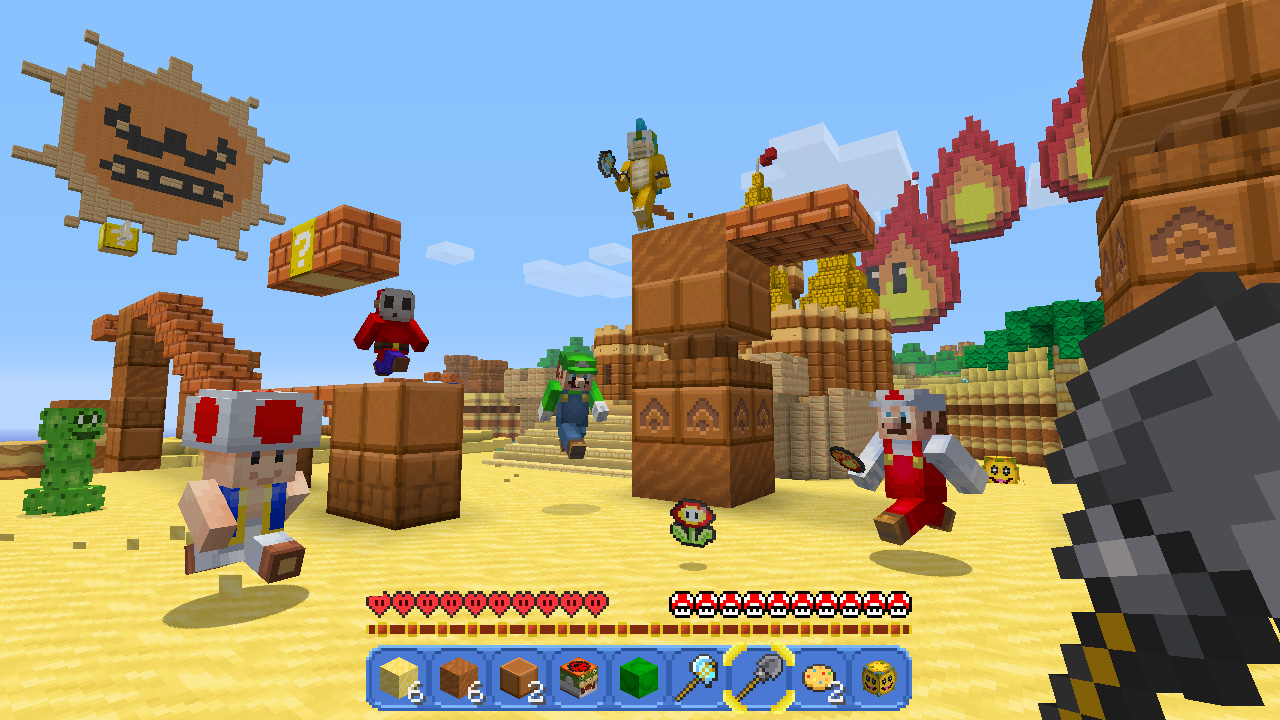 This week's Switch eShop charts are as follows:
Software
1. Minecraft: Nintendo Switch Edition
2. NBA Playgrounds
3. Mario Kart 8 Deluxe
4. Shovel Knight: Treasure Trove
5. Kamiko
6. Snipperclips
7. Zelda: Breath of the Wild
8. Has-Been Heroes
9. Puyo Puyo Tetris
10. TumbleSeed
11. Wonder Boy: The Dragon's Trap
12. Blaster Master Zero
13. Dark Witch Music Episode: Rudymical
14. The Jackbox Party 3
15. The Binding of Isaac: Afterbirth+
16. FAST RMX
17. ACA NeoGeo Garou: Mark of the Wolves
18. ACA NeoGeo Metal Slug
19. I Am Setsuna
20. 1-2-Switch
Source: Switch eShop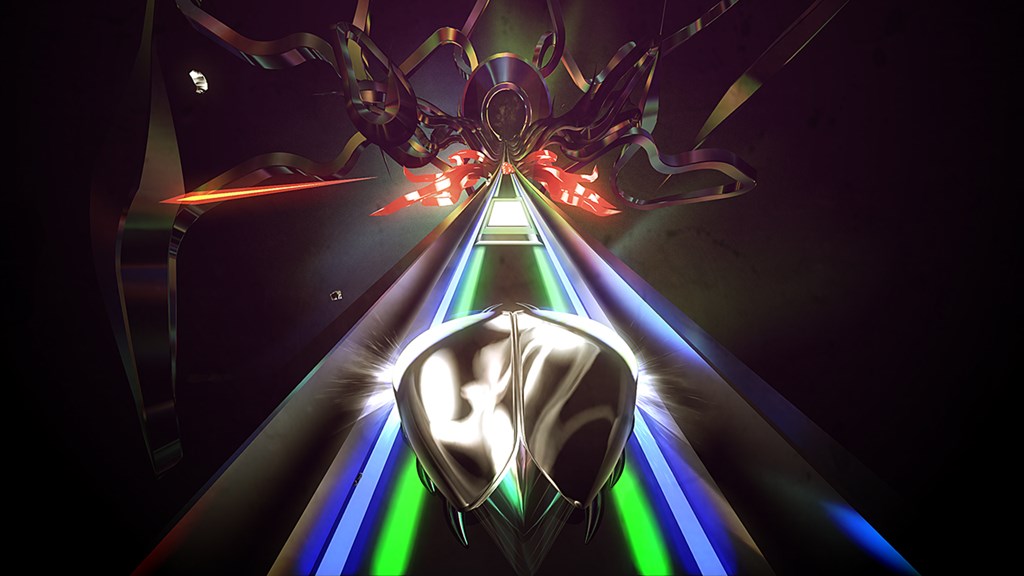 The team behind Drool stopped by Reddit today to answer questions from fans about Switch's new game Thumper. Brian Gibson and Marc Flury, the studio's two developers, attended the Reddit AMA. Fans asked Gibson and Flury about how long it took to port Thumper to Switch and the challenges involved, the possibility of a demo, ideas that were cut during original development, and more.
We've posted these excerpts below. For the full AMA, head on over here.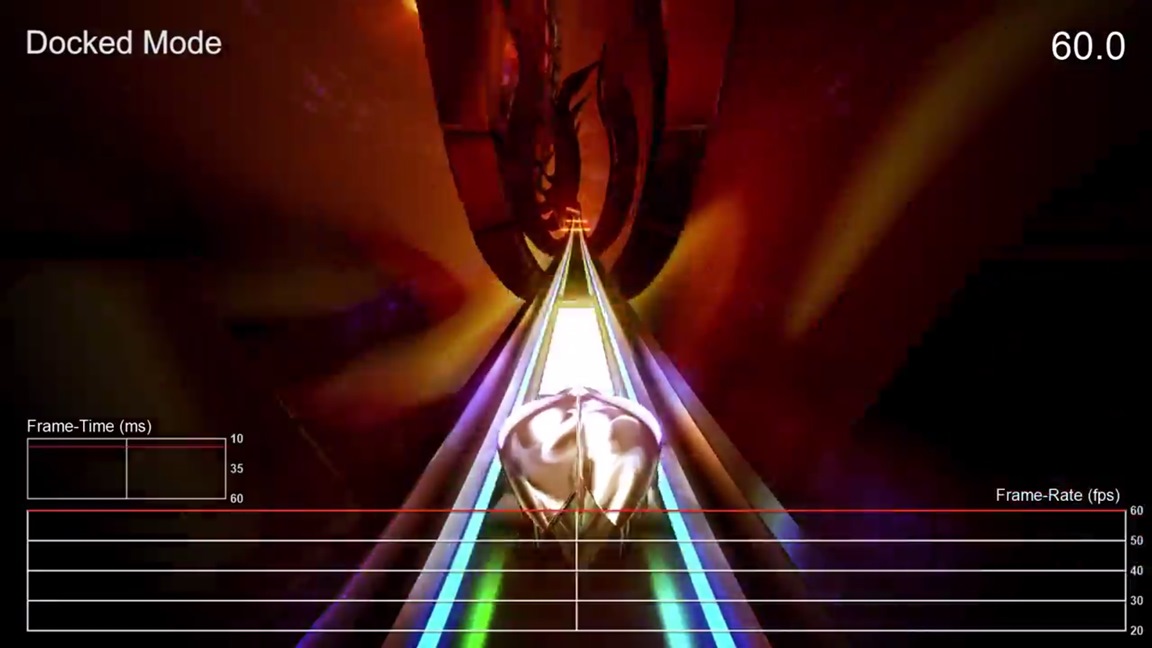 Digital Foundry has taken an in-depth look at the newly-released Switch game Thumper.
On Switch, it runs at a full 1080p docked and 720p handheld resolution as promised. It also maintains a steady 60 frames per second. Thumper may have lost some effects from the PlayStation 4 version, but many will likely be unaware that they're missing in the first place. Digital Foundry also has high praise for the anti-aliasing used on Switch and the port overall.
Have a look at the full analysis below.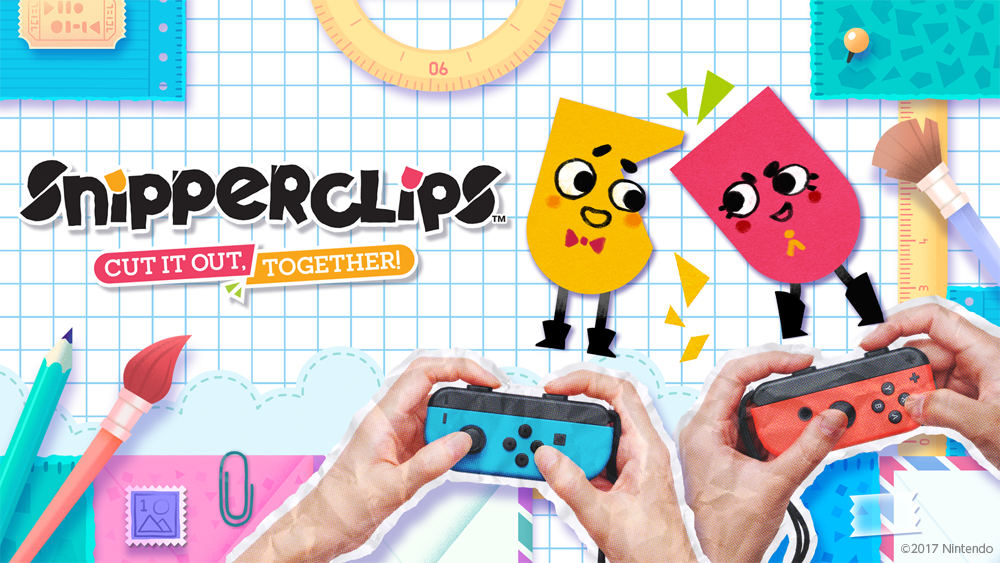 Game Informer was recently able to speak with Snipperclips developer SFB Games. During the chat, the team touched on how it was originally assumed that the project would be made for Wii U, scrapping a story idea to cut down on story, how much Nintendo was involved, and more.
Read up on SFB's comments below. For the full interview, visit Game Informer's site here.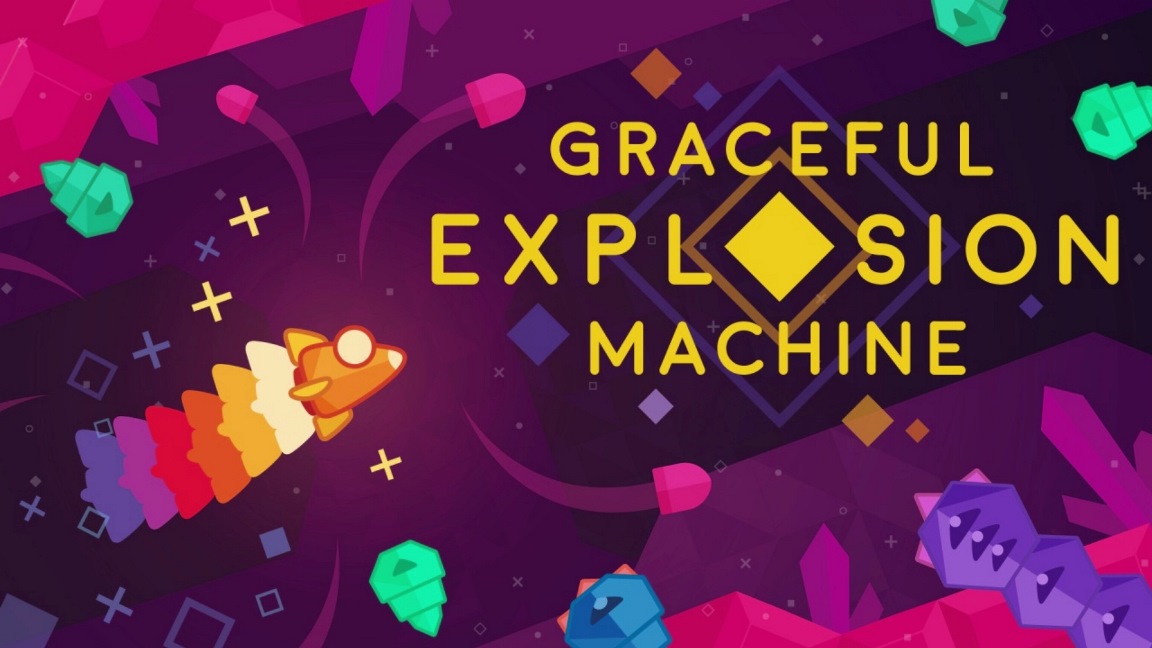 Graceful Explosion Machine has received an update. If you purchased the Switch game, be on the lookout for version 1.0.2.
Today's update primarily consists of two new features. Players now have the ability to upload scores later (useful if you're in an area without an internet connection). An option has also been implemented to reduce or disable the Screenshake effect.
Full details on today's update are posted below.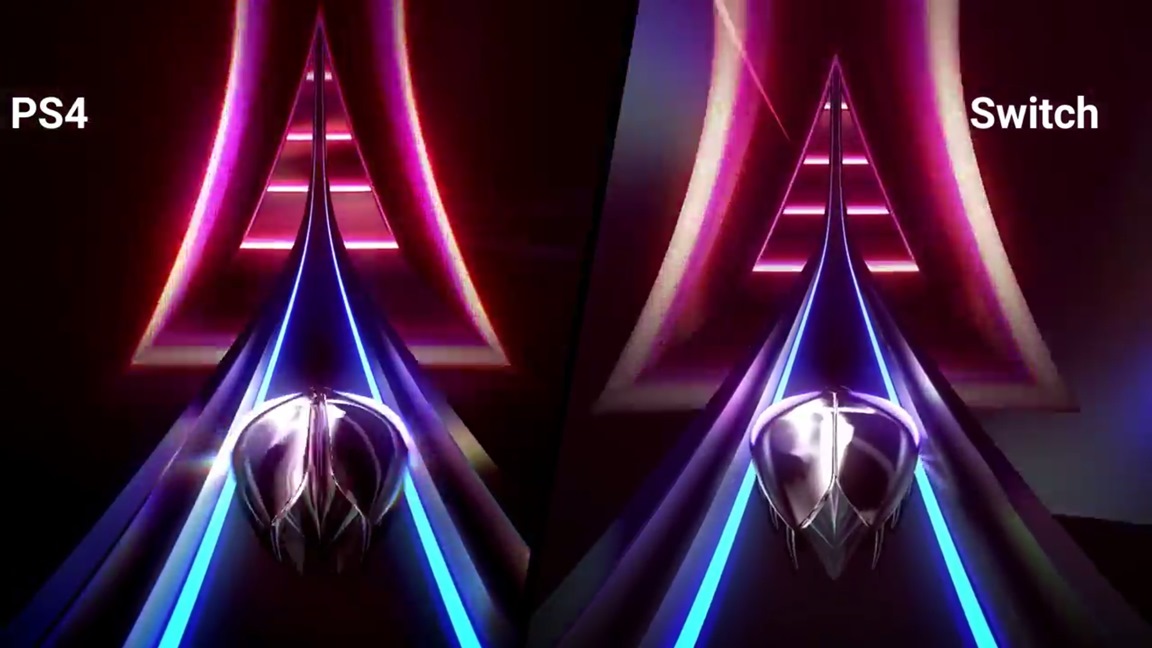 After previously launching on PS4, Thumper has now come to Switch today. Check out a video comparing the two versions below.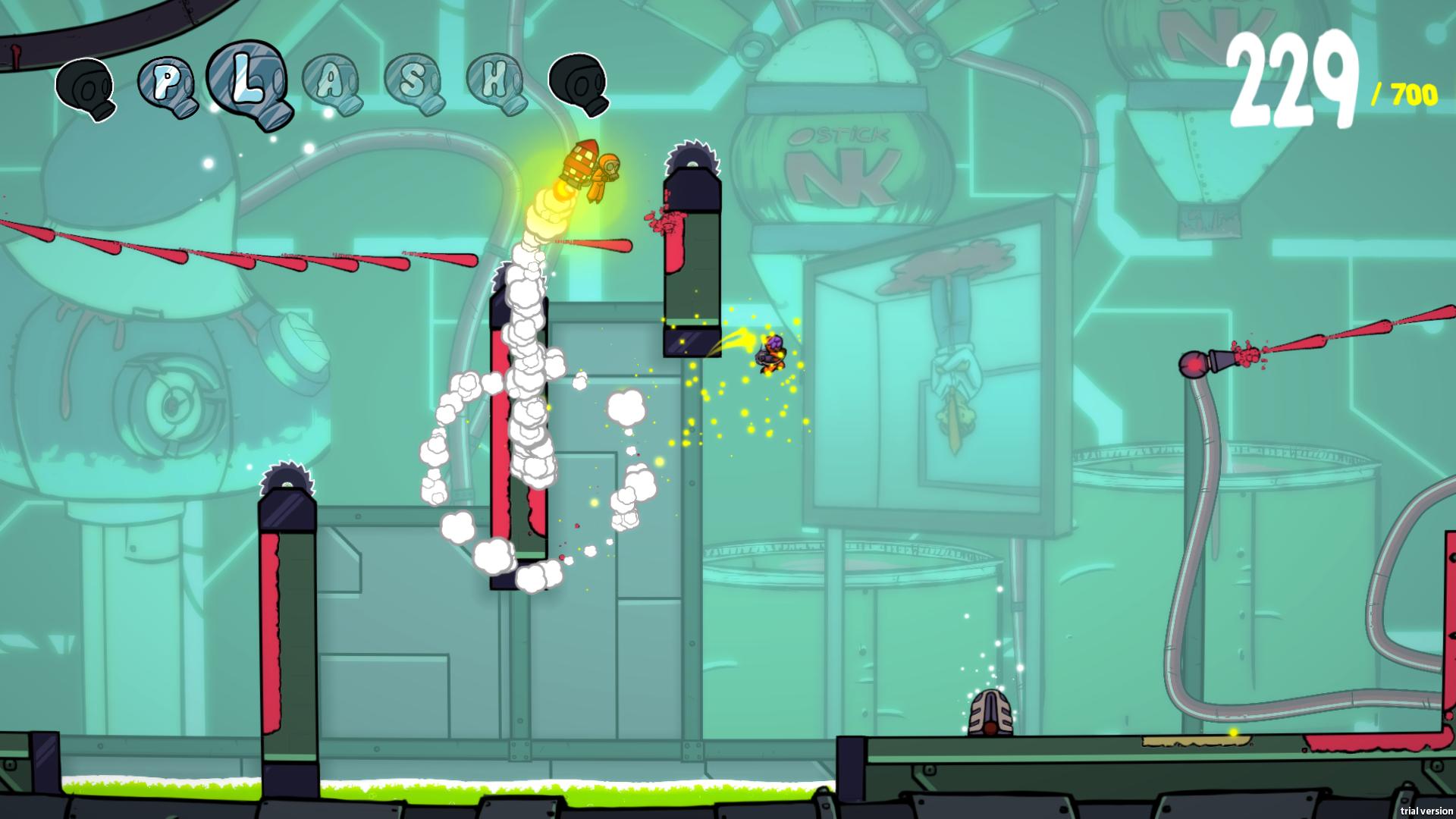 Splasher is making its way to Switch, Splashteam and The Sidekicks have announced. The 2D platformer featuring arcade-action gameplay released on Steam earlier this year with a strong reception.
Here's an overview of Splasher:
"Armed with a splatter cannon, players launch an attack on a paint factory in order to save the workers, called the Splashers and stand up against the evil boss. The amazing paint cannon grants you color superpowers. Splashers can stick to the walls, bounce, or attack enemies. To succeed in this noble mission and put an end to the madness, players will have to put their skills and reflexes to the test and face whatever the factory throws at them.
Splasher has been acknowledged for its inch-perfect level design that makes it very popular in the Speedrun community. The game offers several competitive modes and world leaderboards and started a #SplasherChallenge that led to a fierce competition between players including some very skilled youtubers and twitchers. As a reward for the developers the game already made its way to the next SGDQ line-up, the most popular worldwide speedrun event."
Splasher is hitting Switch sometime this fall. View a trailer for the game below.
Source: The Sidekicks PR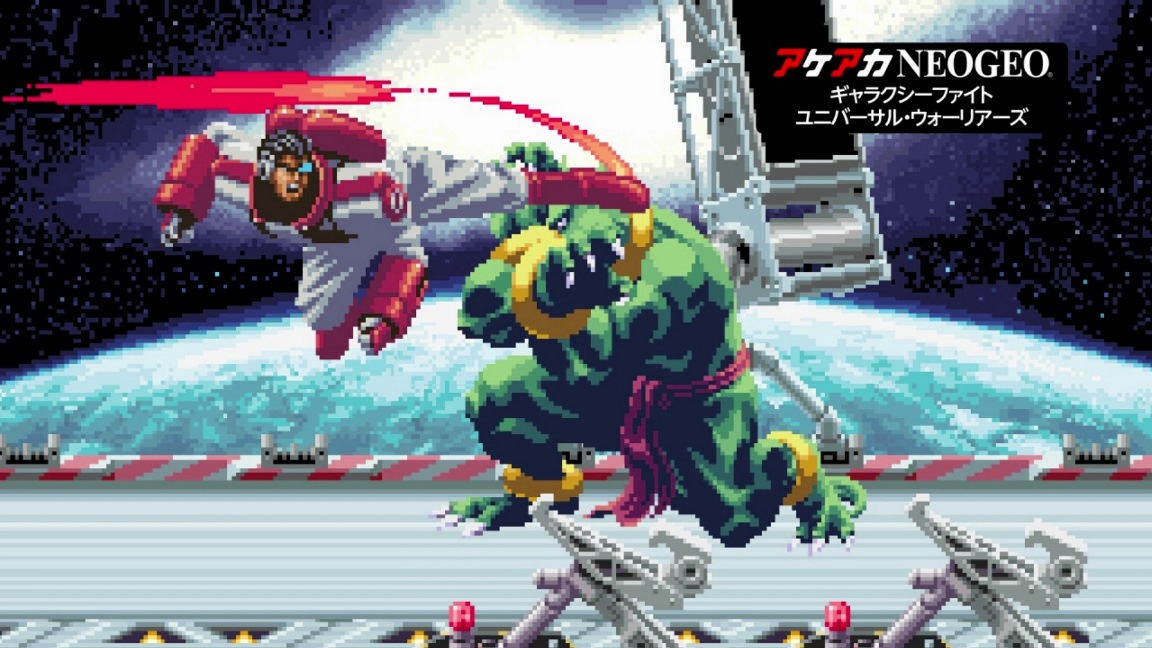 Galaxy Fight: Universal Warriors is the latest game to have joined the Switch eShop. Take a look at some footage of the download below.