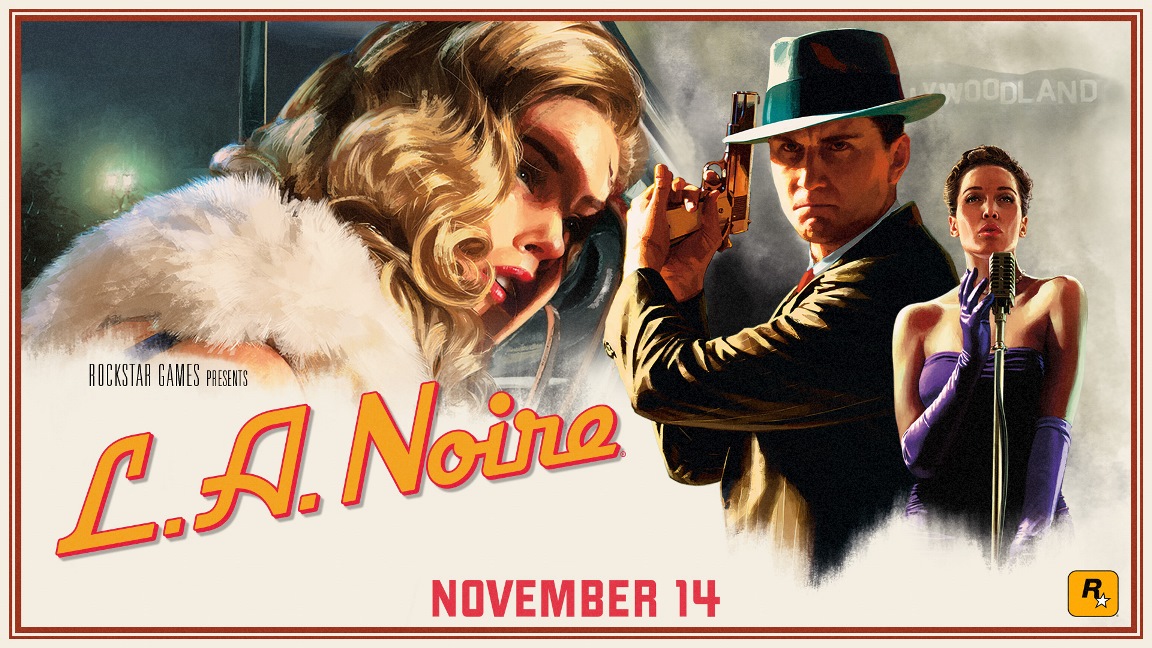 Update: Bumped to the top. Added in more discounts including Axiom Verge, Spelunker Party!, and The Flame In The Flood: Complete Edition.
---
Original: Tons of new discounts have gone live across all eShops. Switch, 3DS, and even Wii U have quite a number of savings.
Over on Switch, a whole slew of games have received discounts, including 75% off the excellent Oxenfree, 50% off Riptide GP Renegade and Unbox: Newbie's Adventure, and 25% off L.A. Noire. On both 3DS and Wii U, Capcom's games are available at lowerf prices. There are other highlights as well with THQ Noric games for cheap, including Darksiders Warmastered Edition for just $4.
These are the notable discounts we've come across: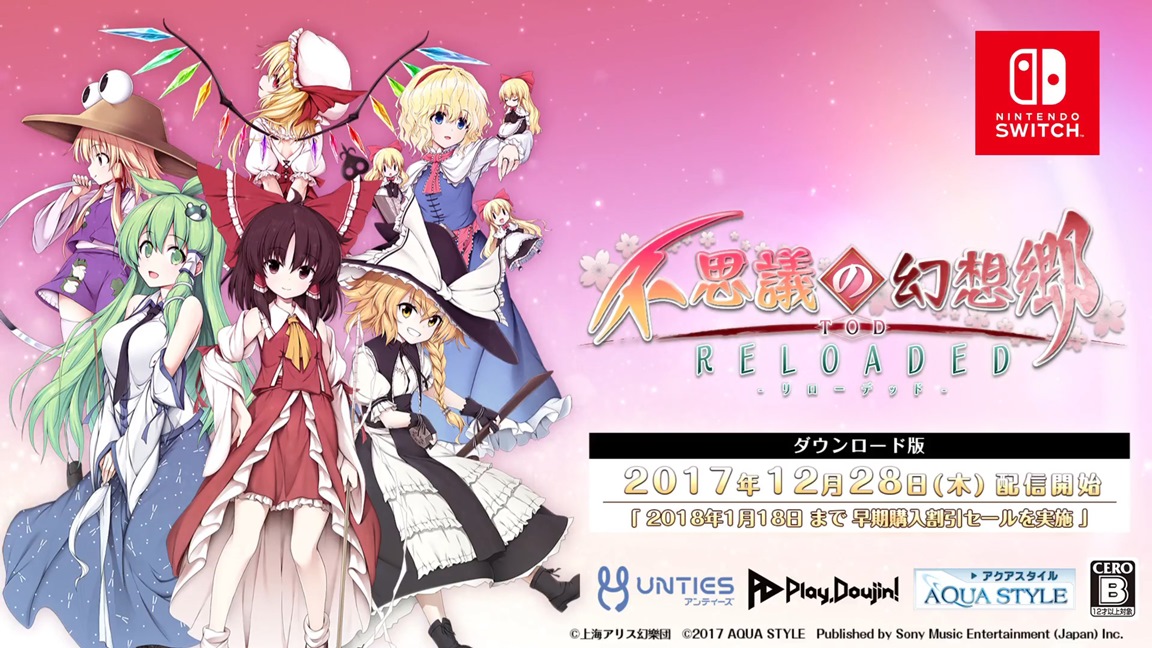 Unties uploaded a new trailer for the release of Touhou Genso Wanderer Reloaded on Switch. Check it out below.
Touhou Genso Wanderer Reloaded launches for Switch in Japan on December 28.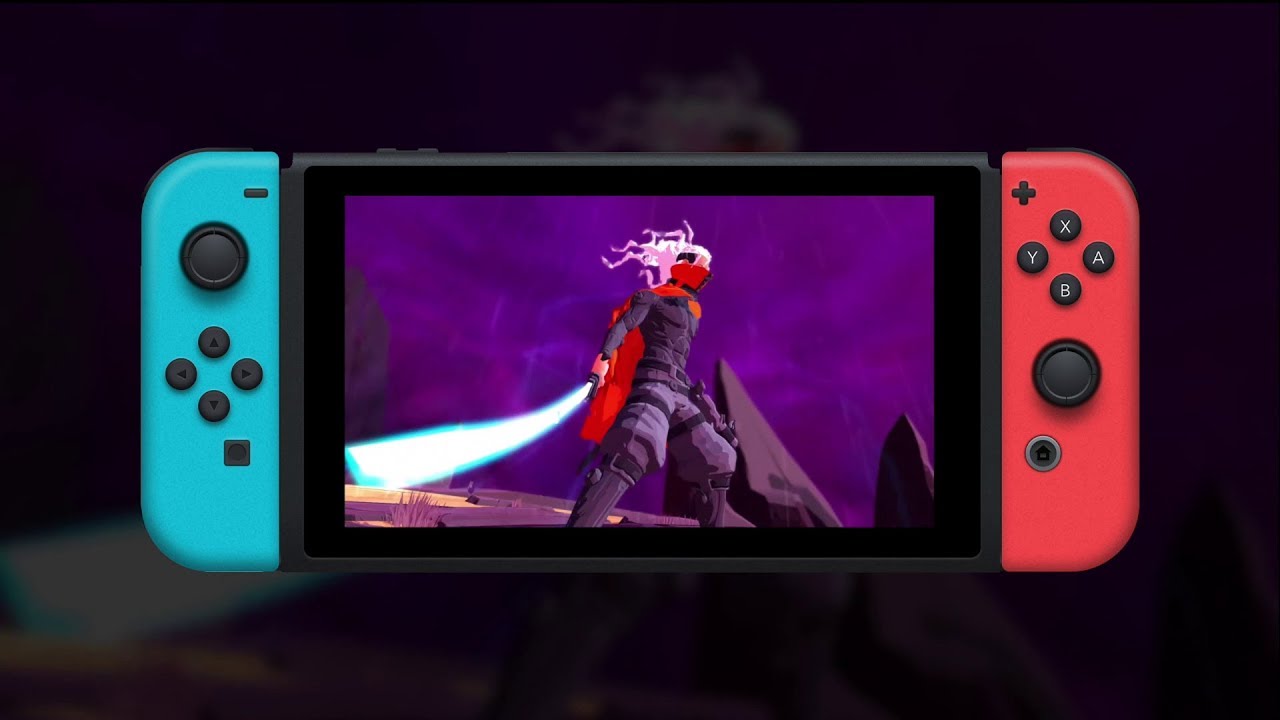 After it was announced last month, Furi launches on Switch in January. The Game Bakers shared one technical tidbit about the game on Twitter.
According to the studio, Furi doesn't actually have a fixed frame rate on any platform including Switch. The game won't run at a steady 60FPS on Nintendo's console. However, The Game Bakers did say that while there are drops, it'll be "very similar" to the PlayStation 4 version. The team also spent months ensuring that gameplay won't be impacted.
Actually, the framerate is not fix on any platform. It's not steady 60FPS on Switch but it's a very similar framerate to the PS4 (there are some drops but they don't affect gameplay too much). We spent a lot of time (months!) making sure it wouldn't impact the gameplay.

— The Game Bakers (@TheGameBakers) December 24, 2017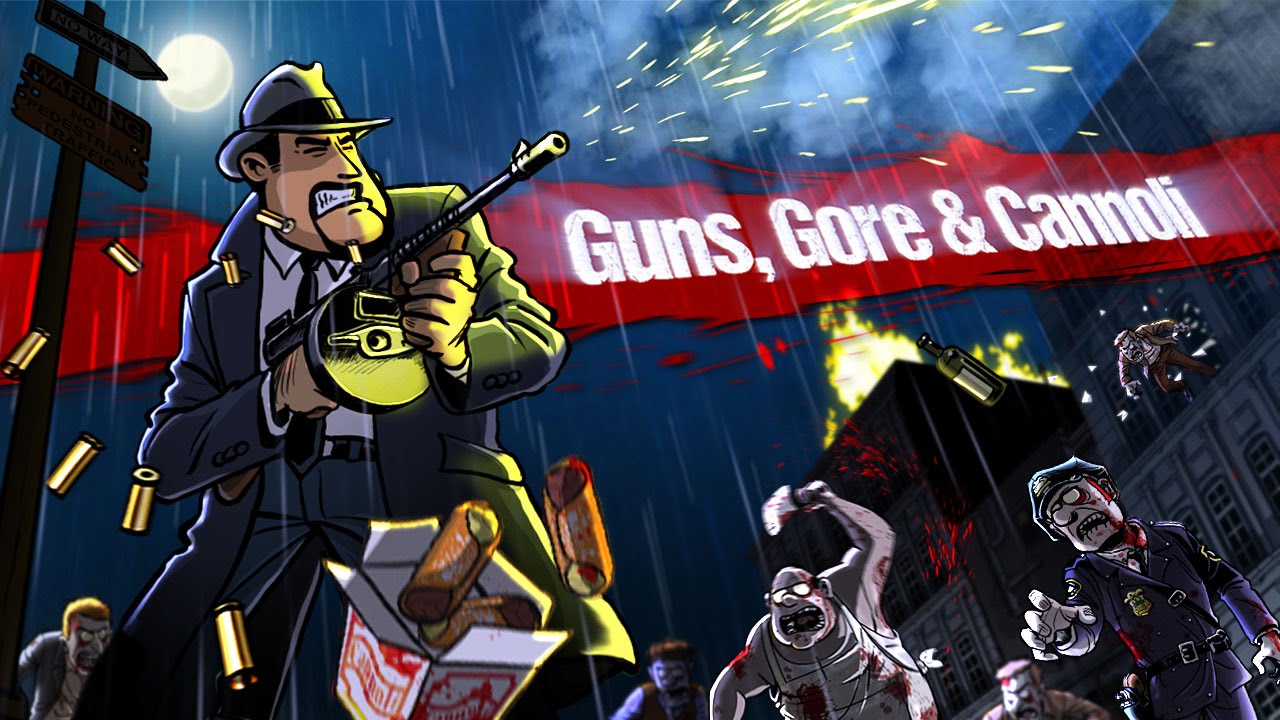 Guns, Gore & Cannoli made it to Switch this week as a digital download. Take a look at the game's launch trailer below.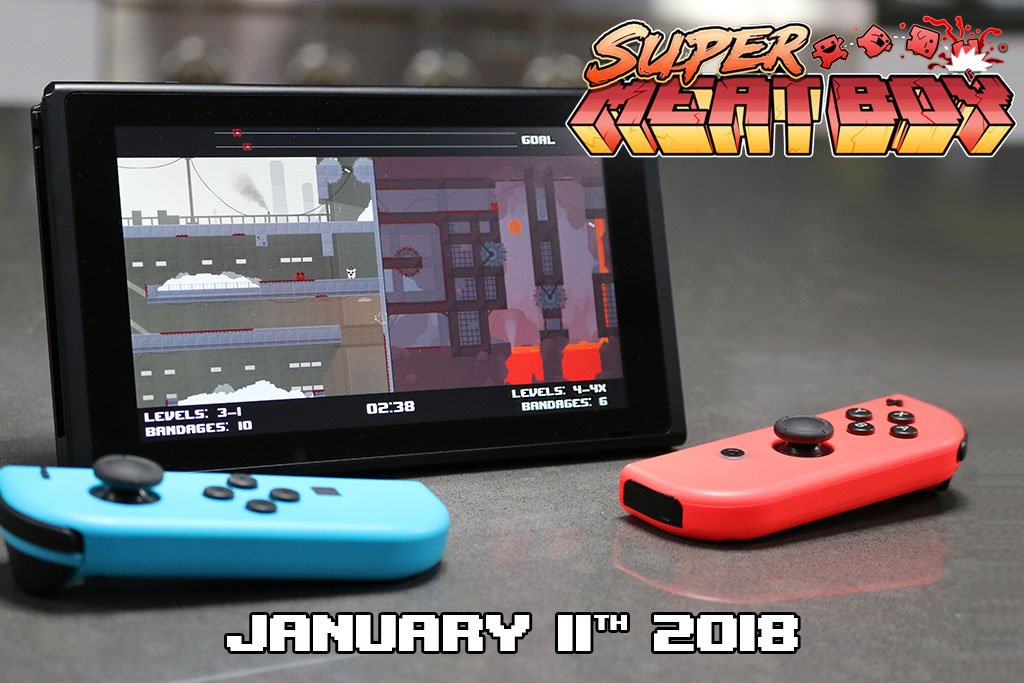 Team Meat has announced a release date for the new Switch version of Super Meat Boy. On January 11, the game will be launching on the eShop.
Super Meat Boy originally came out in 2010, and has landed on many platforms since then. But even if you've purchased it before, there will be an incentive to pick it up again. Team Meat has revealed that on Switch, you'll be able to partake in a brand new Race Mode.
Wanna race? Coming to #NintendoSwitch January 11th 2018 pic.twitter.com/WvT9Ql1XHD

— Team Meat (@SuperMeatBoy) December 24, 2017
Race Mode is something we've wanted to do since Meat Boy came out in 2010. We figured the Switch was a good time to test it out. It's fun:)

— Team Meat (@SuperMeatBoy) December 24, 2017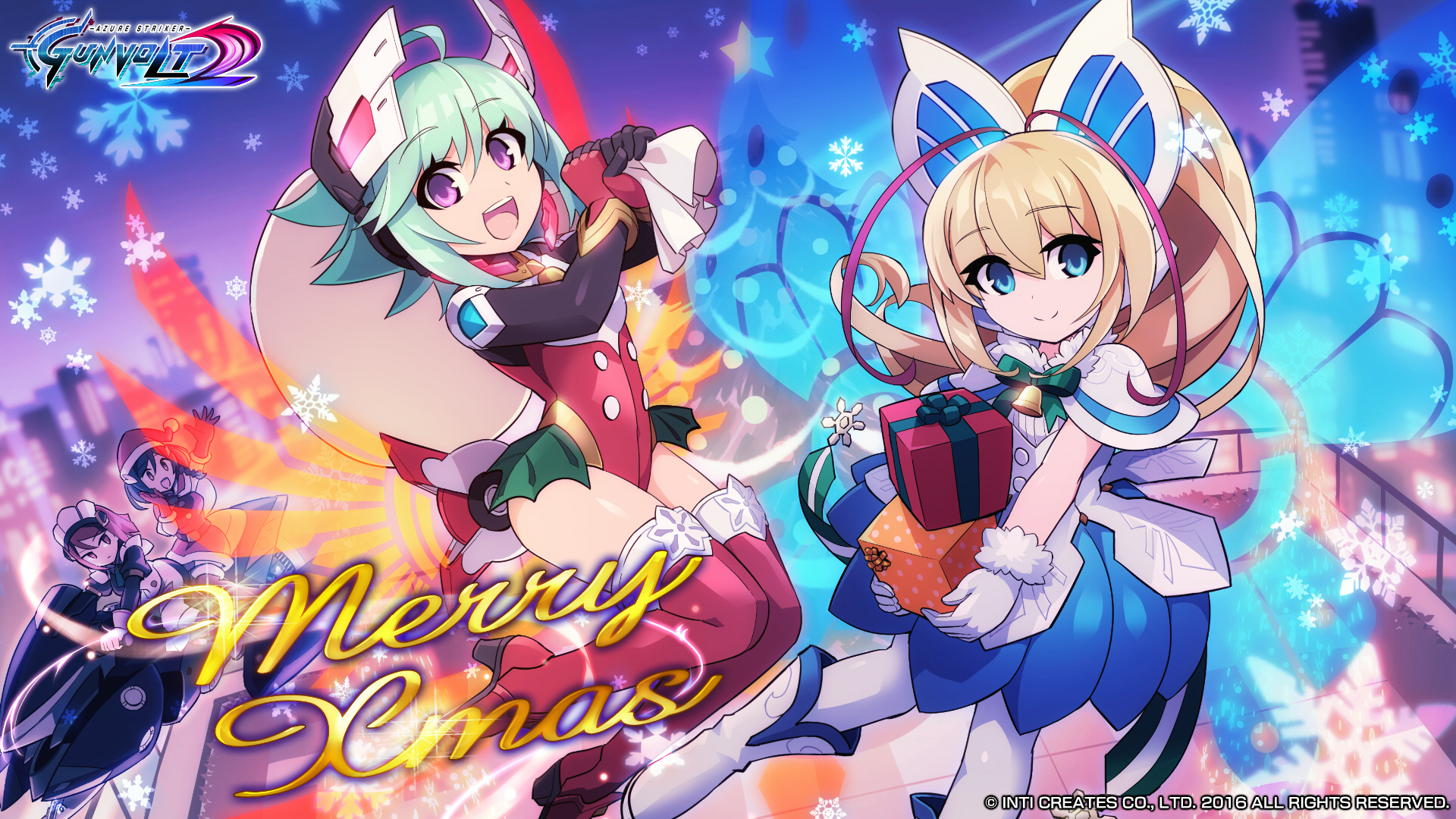 Azure Striker Gunvolt: Striker Pack's two-day Christmas Mode has started on Switch. Take a look at some footage in the video below.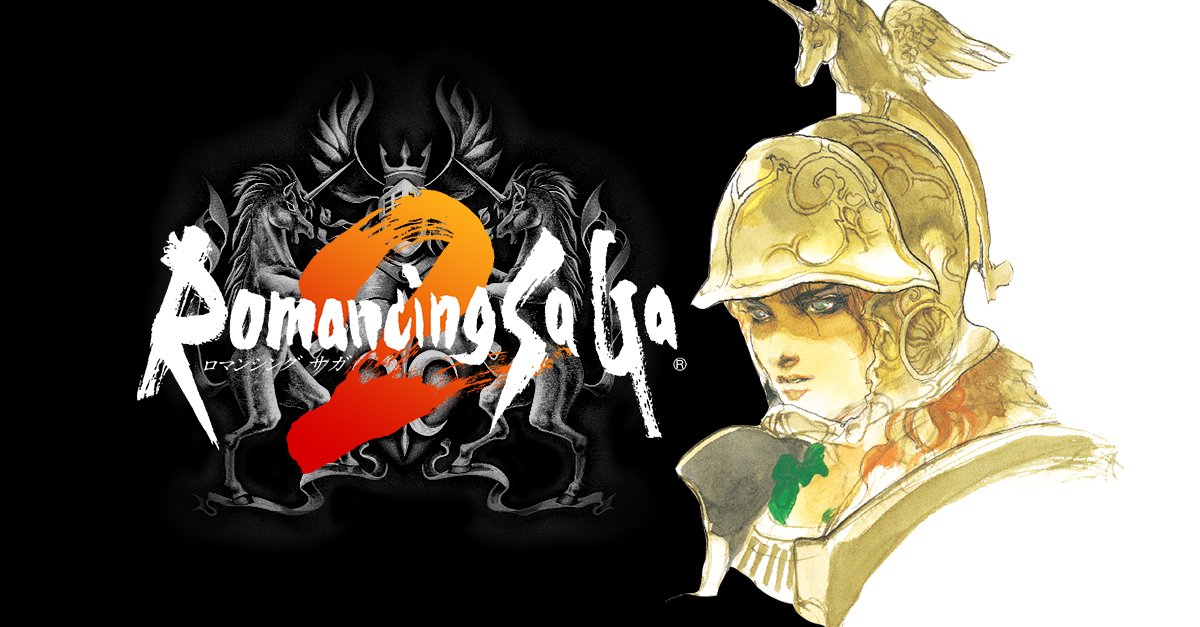 Last week's launch of Romancing SaGa 2 on Switch was pretty monumental. It was actually the first time the RPG released outside of Japan on dedicated gaming platforms. It's mostly the same game as the Super Famicom title, but with a few extras like updated graphics and audio, new character classes, a new dungeon, and New Game+.
Prior to this week's launch, VG247 caught up with producer Masanori Ichikawa original director Akitoshi Kawazu to talk about Square Enix's classic. They commented on a variety of topics, including the amount of work involved needed to re-release Romancing SaGa 2, the decision to stick with pixel art as opposed to going the 3D route, and more.
You can read a few excerpts from the interview below. For the full discussion, head on over here.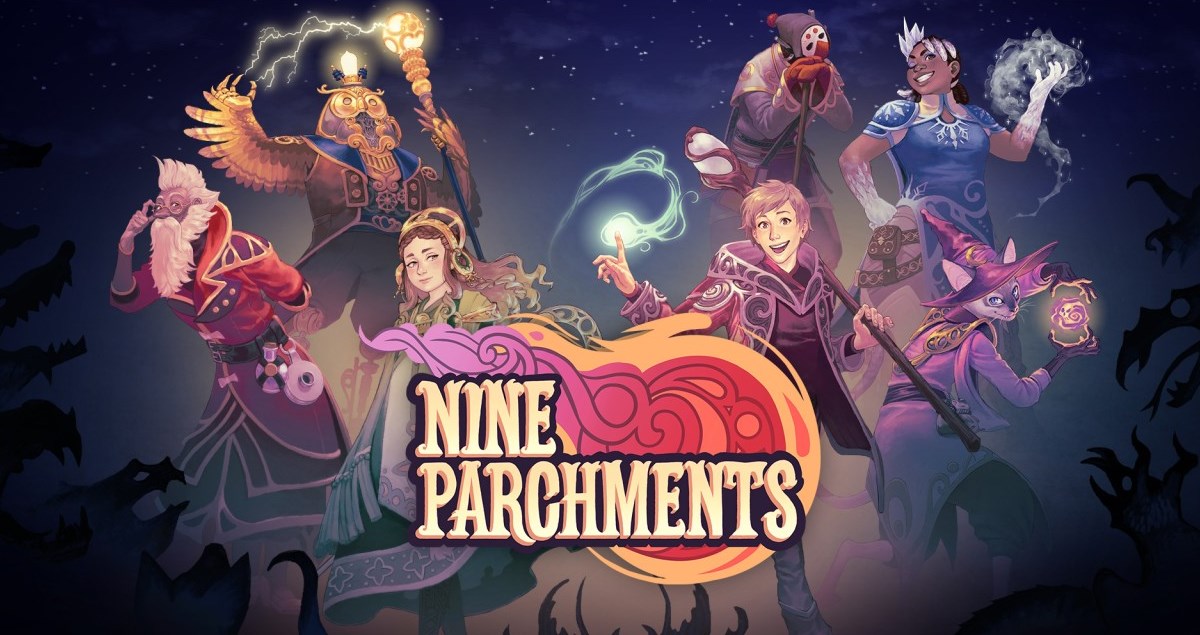 Frozenbyte has confirmed that the new Nine Parchments patch for Switch has been submitted. The primary highlight is the addition of multiple saves, allowing players to have ten games stored at the same time. Some other fixes are also incoming.
Here's a full breakdown of the update from Frozenbyte: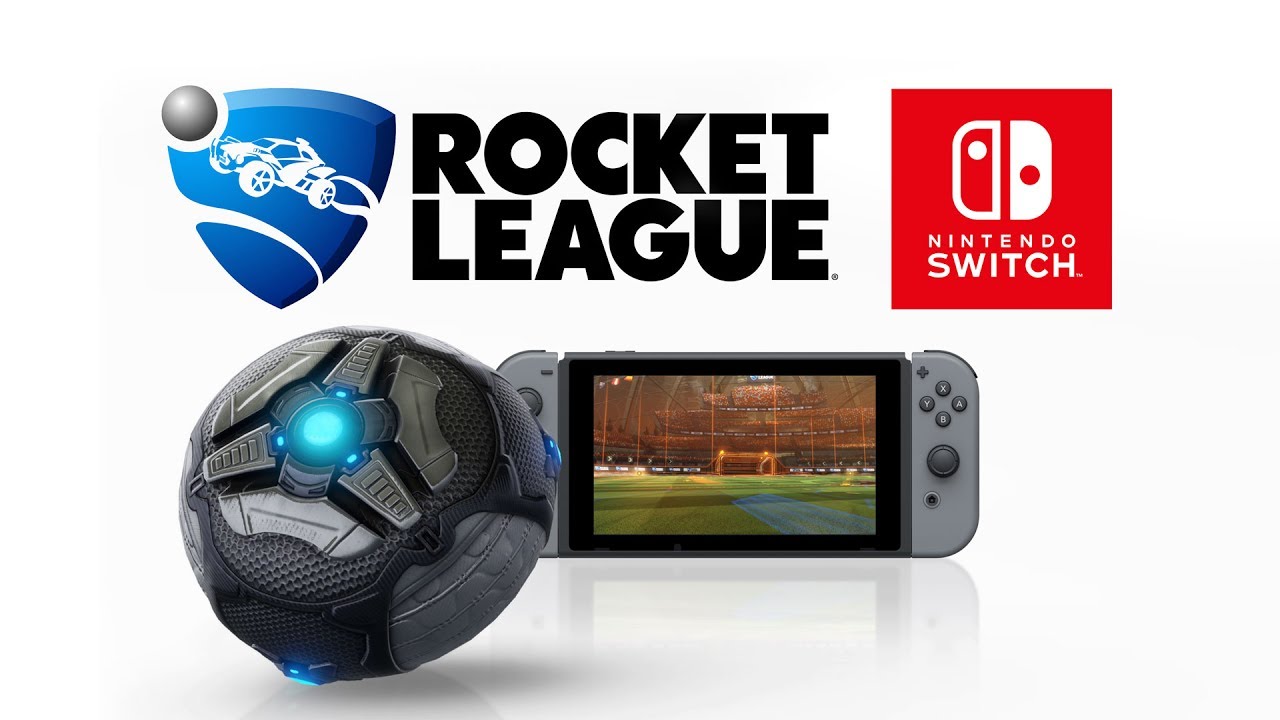 This week's Switch eShop charts are as follows:
Software
1. Rocket League
2. Enter the Gungeon
3. Super Mario Odyssey
4. Overcooked: Special Edition
5. Stardew Valley
6. Brawlout
7. Mario Kart 8 Deluxe
8. Zelda: Breath of the Wild
9. Xenoblade Chronicles 2
10. Human: Fall Flat
11. SteamWorld Dig 2
12. Minecraft: Nintendo Switch Edition
13. Yooka-Laylee
14. Nine Parchments
15. The Elder Scrolls V: Skyrim
16. Romancing SaGa 2
17. Splatoon 2
18. Sonic Mania
19. Snipperclips
20. Resident Evil Revelations 2
Source: Switch eShop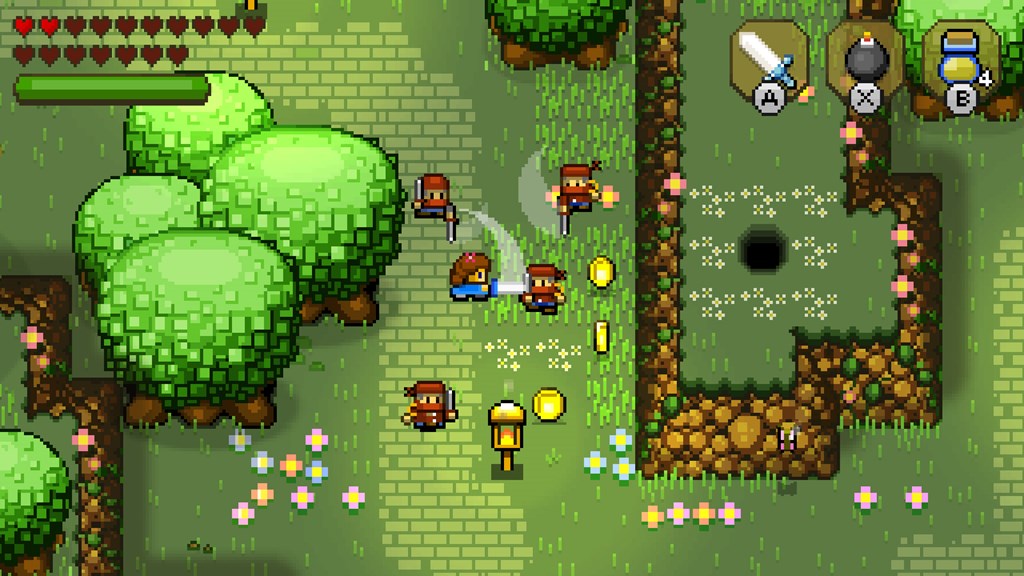 A few new games out came out this week on the various eShops. If you're interested in checking out what's new in screenshot form, take a look at the gallery below.