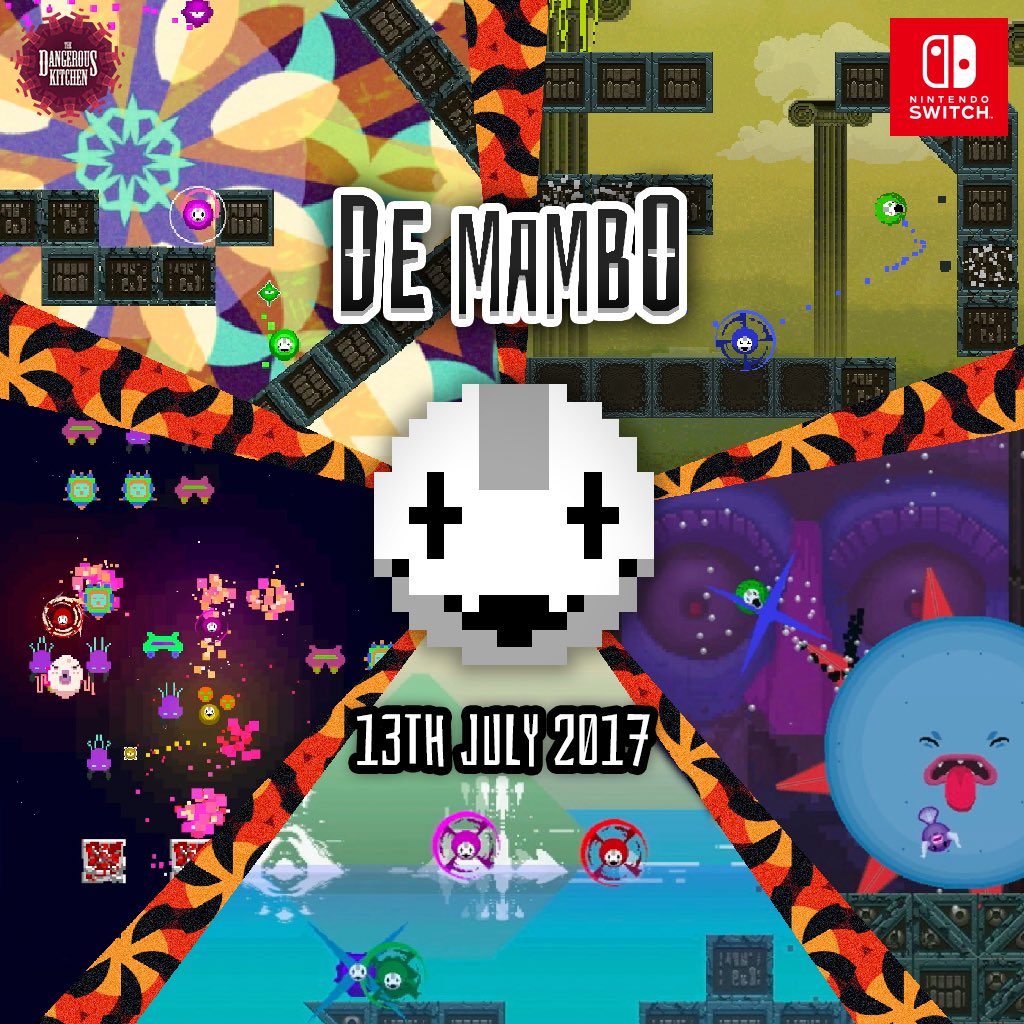 In Japan, De Mambo launched digitally for Switch last Thursday. The Dangerous Kitchen was originally hoping that it would be a worldwide launch, but the North American and European release was pushed back just slightly.
De Mambo is now on track to arrive in North America and Europe on July 13. The Dangerous Kitchen shared the news via the following brief tweet:
So… #DeMamboGame is now releasing on July 13th on #NintendoSwitch! Sorry for the confusion! #Gamedev #Indiedev pic.twitter.com/0EYOkHAqsK

— TheDangerousKitchen (@TDKitchen) July 4, 2017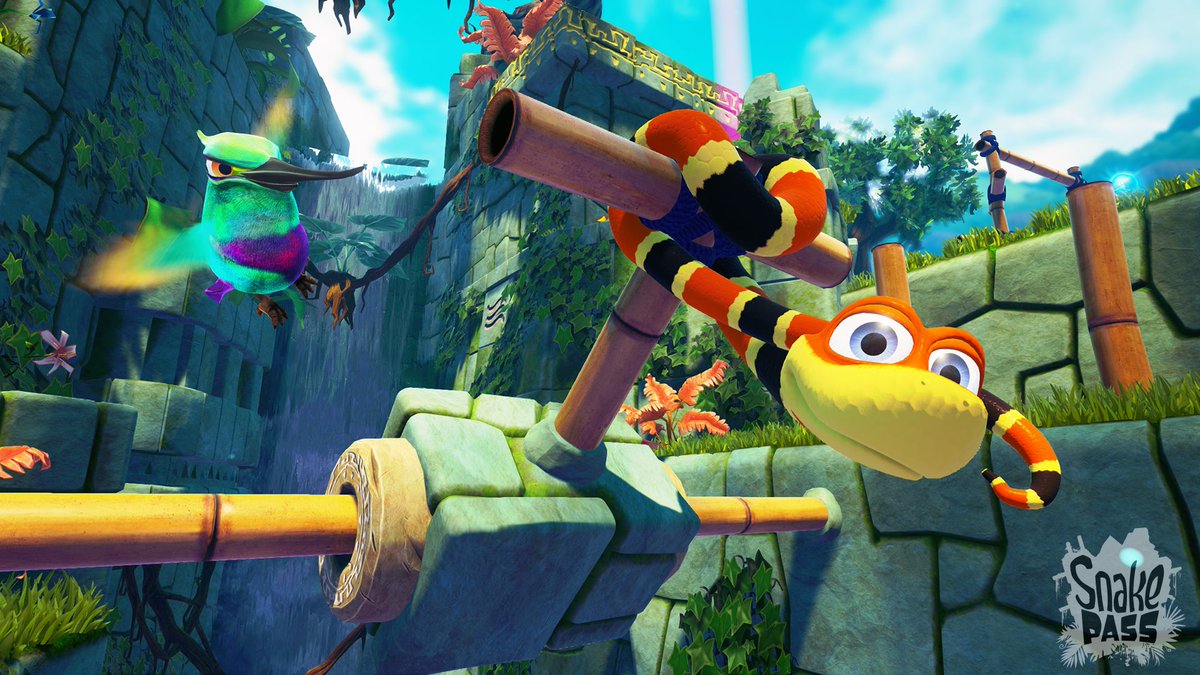 Sumo Digital introduced a new Snake Pass update late last month. It was a pretty substantial one, adding in Time Trials and leaderboards on Switch. However, that pesky rumble bug was brought back with the patch.
On the bright side, Sumo has been quick to address the situation. Another Snake Pass update is now available, bringing the game to version 1.2.1. You should notice that the rumble issues have once again been addressed.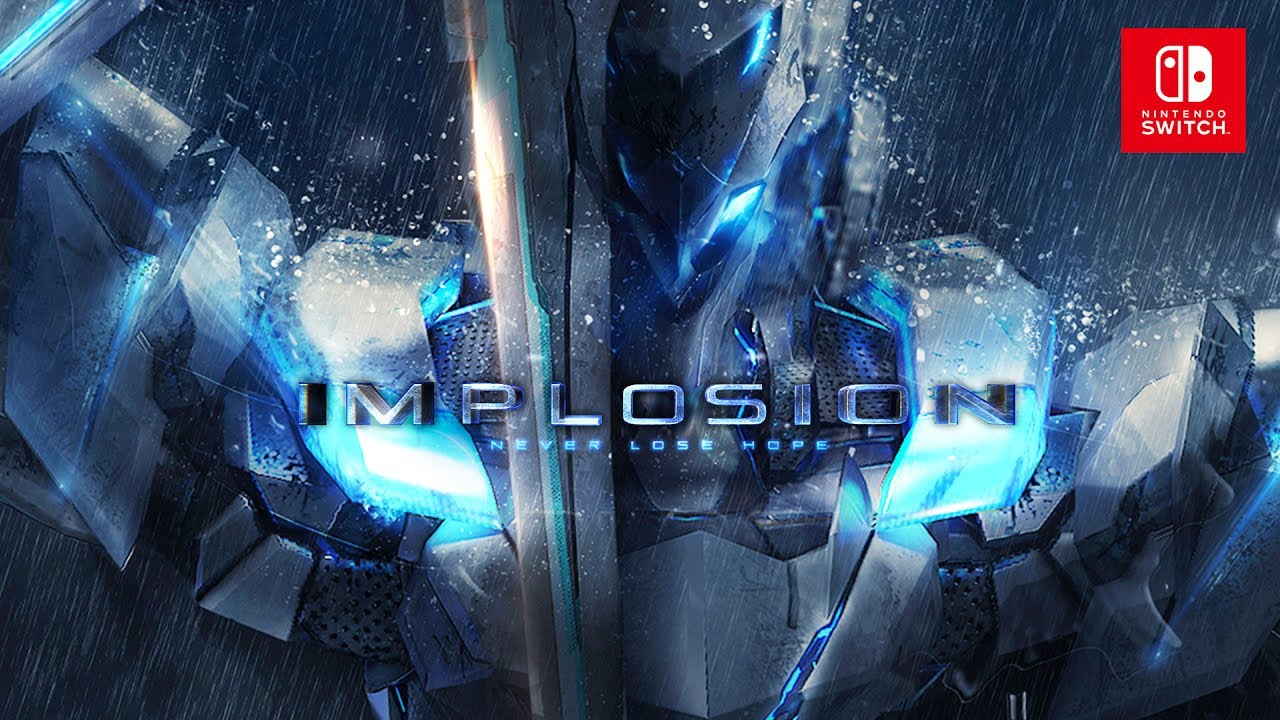 Implosion – Never Lose Hope is receiving a worldwide release on the Switch eShop this week. System owners in all regions will be able to purchase the game on July 6. Pricing is set at $11.99 / €11.99 / 1,200 yen.
English, Chinese, and Japanese will be supported along with Japanese voice acting. The standard Joy-Con and Pro Controller can be used in the game.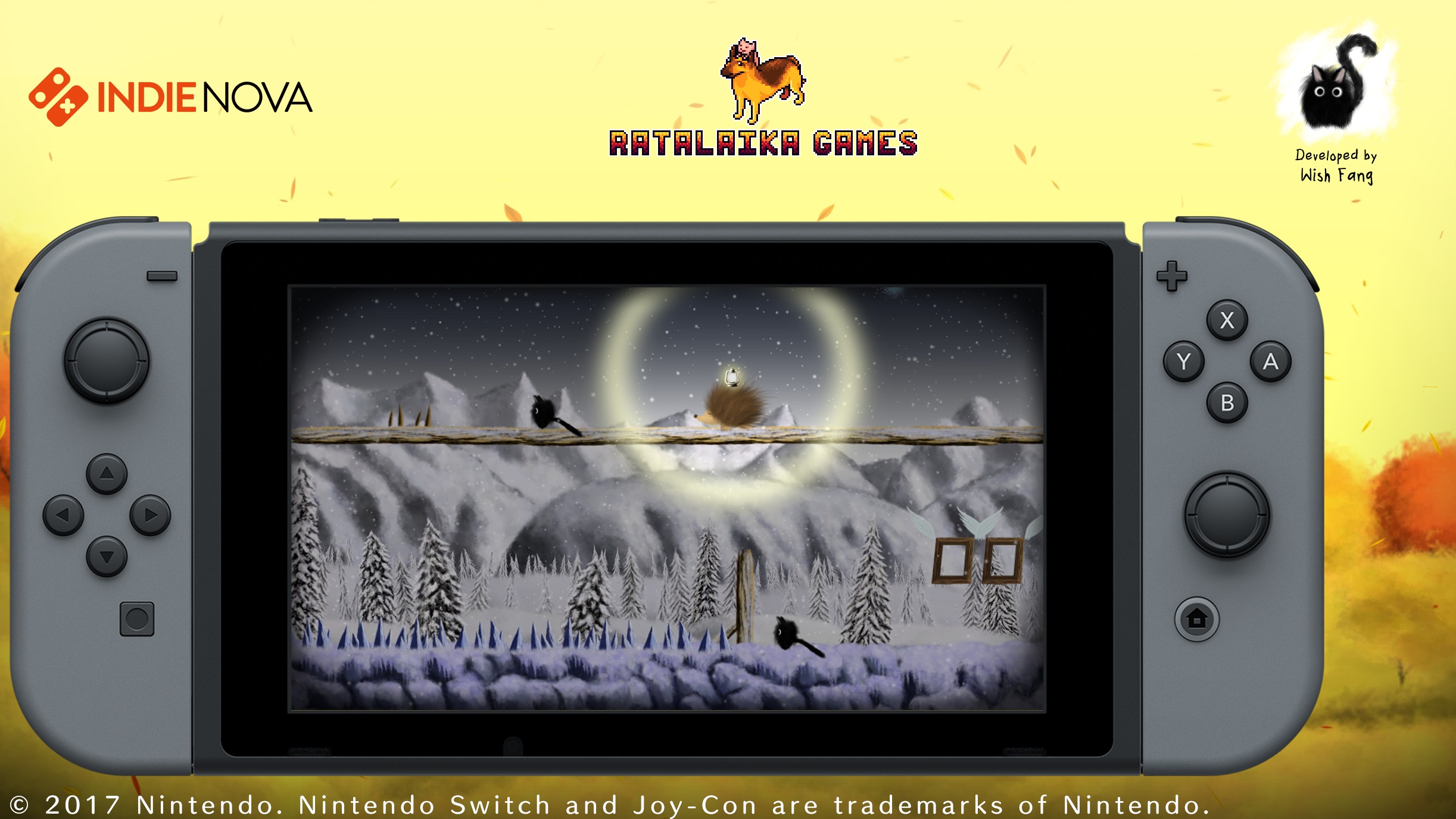 Ratalakia Games is bringing I and Me to the Switch eShop this month. To download the game, 373MB of space is required. I and Me is due out in Japan this week and very soon in the rest of the world.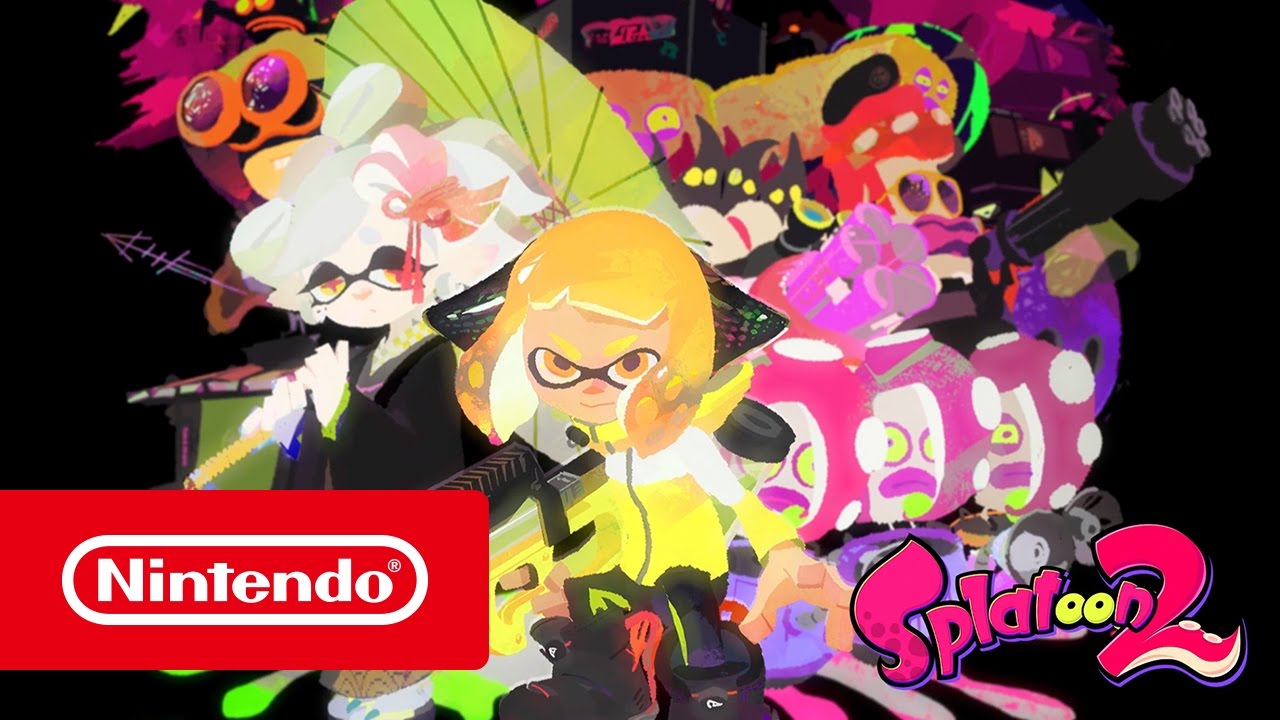 Two months ago, we reported that Splatoon 2 will have a file size of 5.5 GB, based off of a listing on Amazon Japan. Today, the Splatoon 2 page on the European Switch eShop was updated, and it now displays a file size of 3.1 GB. It's safe to assume that this size is probably more accurate than the one on Amazon. It's unlikely that language differences account for that much of a difference so Nintendo probably managed to compress the game's files quite a lot in the last two months.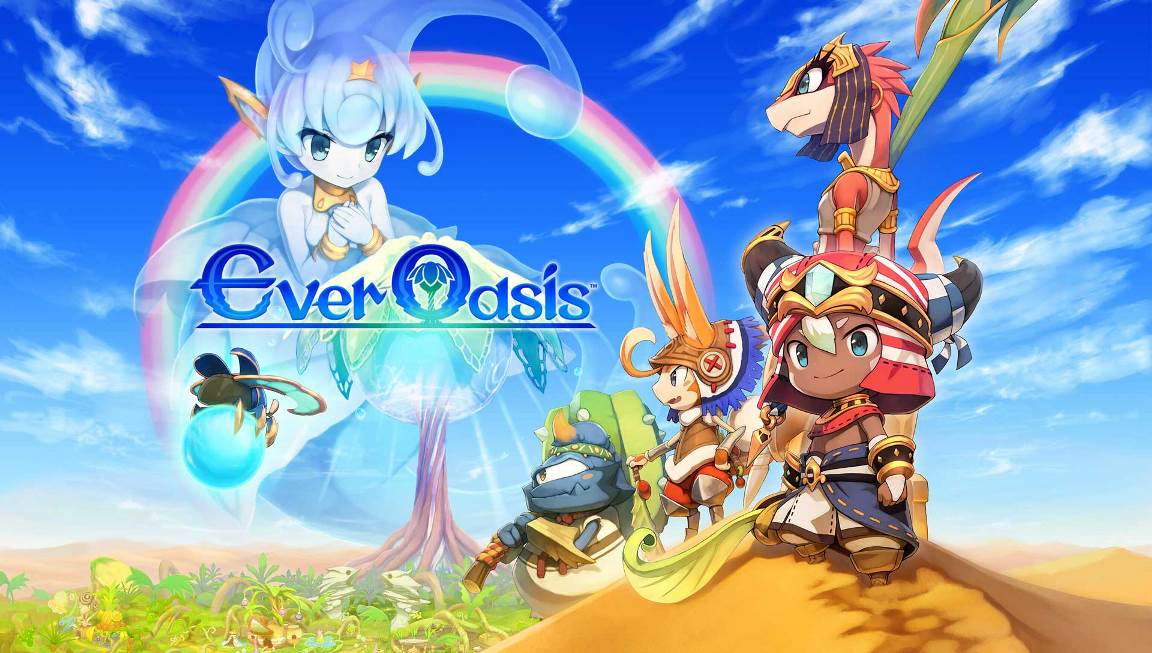 This week's Famitsu review scores are as follows:
Ever Oasis (3DS) – 9/9/8/8
Hey! Pikmin (3DS) – 8/8/8/9
Farpoint (PS4) – 8/8/8/8
Oceanhorn: Monster of Uncharted Seas (NSW) – 8/7/7/7
Hakoniwa Company Works (PS4) – 7/7/6/7
Super Dungeon Bros. (PS4) – 6/7/7/7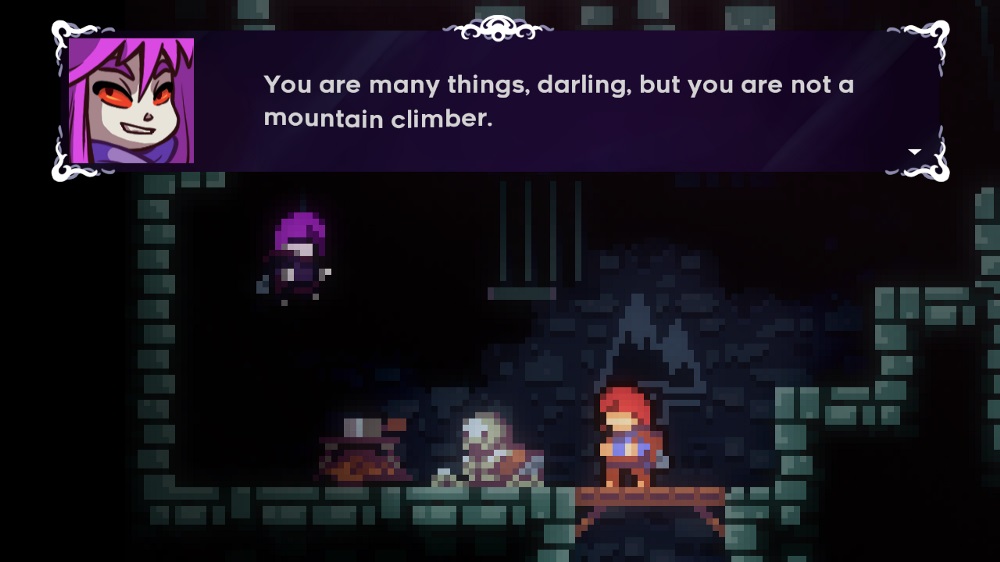 Celeste, the newest game from TowerFall creator Matt Makes Games, was originally targeted for Switch's launch window. Unfortunately, it's now targeted for January 2018 – though there's good reason for that.
Rather than the initial goal of including 200-300 levels, Celeste will now have 500 or potentially 600 when all is said and done. Additionally, Celeste's narrative has taken a greater focus, and developer Matt Thorson says each one of the chapters "has big ambitious ideas that we went for despite feeling the whole time like we might not be able to pull them off, before totally pulling them off."
Thorson adds that "releasing this game sooner than January would be a huge mistake. It deserves room to breathe and become everything it can be, and fortunately we can afford to give it that space. We need to know that we took it as far as we could."
Thorson has more on Celeste's release date situation here.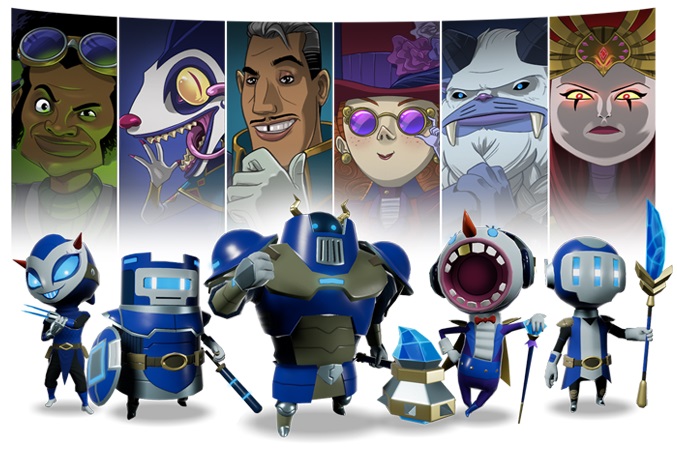 Hex Gambit is in development for Switch, One Man Left Studios has announced. The developer says the platform "is a perfect fit for our multiplayer focus, allowing you to easily gather friends around the TV for a couple of matches, or knock out a few turns while you're out doing your thing."
One Man Left Studios will be starting a Kickstarter campaign in August. Switch will be included as a reward option for backers.
For more on Hex Gambit, read the overview below. We've also attached a brief teaser.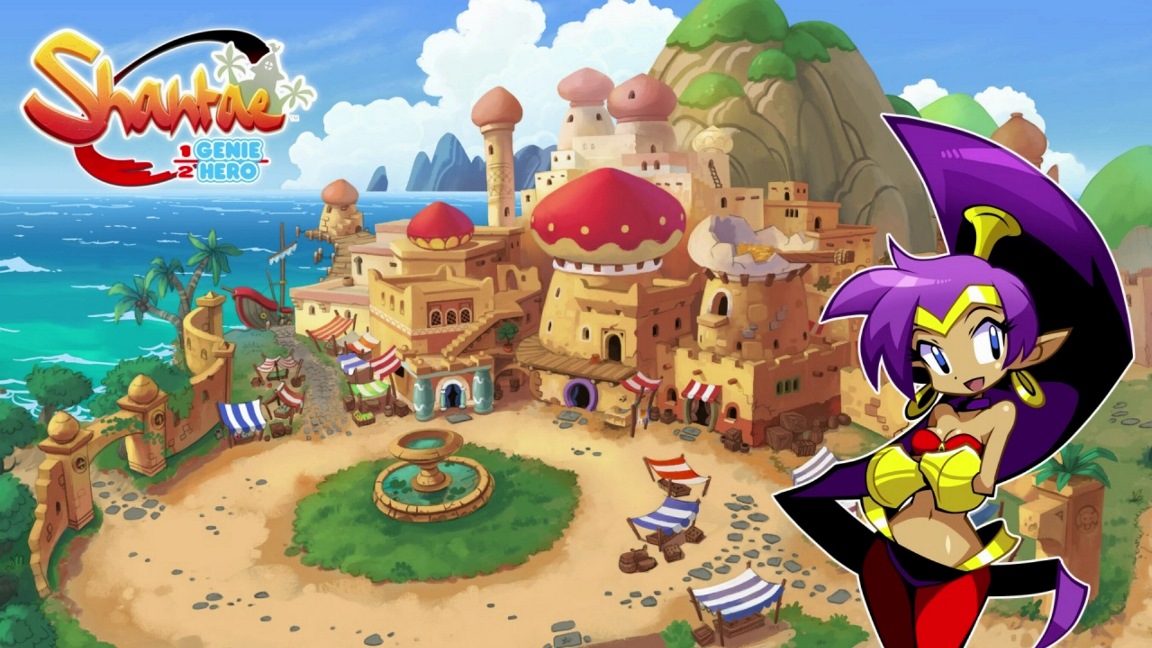 Nintendo released a new video today showcasing a few European digital game highlights from June 2017. You can watch it below.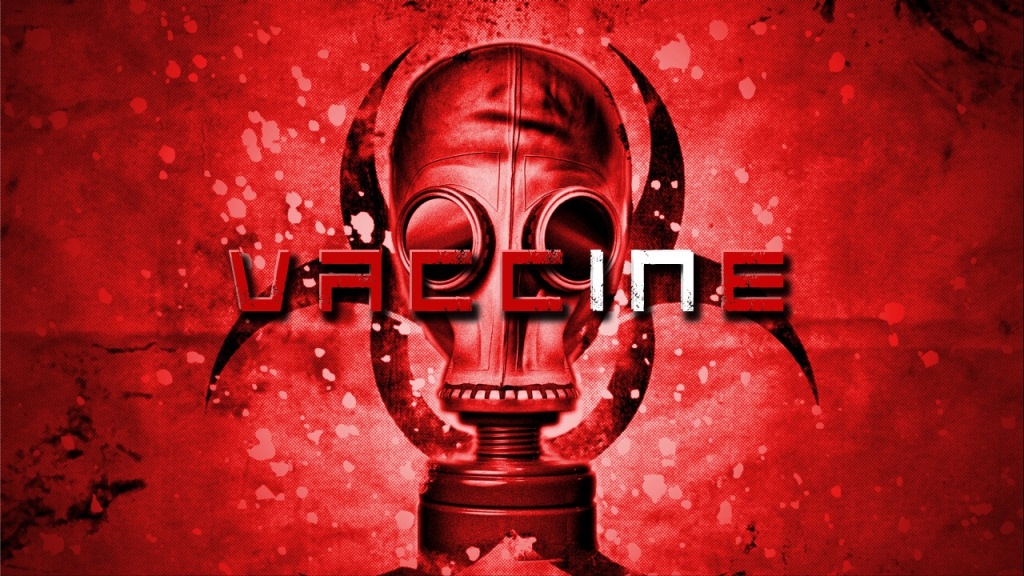 Rainy Frog has officially announced that Vaccine will be available for Switch in all regions next week. North America, Europe, Australia, and Japan should be able to purchase the game on July 6. Pricing is set at $9.99 / €9.99 / £8.99.
We have the following overview:
Find a vaccine for your infected friend before the time runs out, but be aware your friend will relapse sooner or later and you will have to find a new vaccine in a new randomly rebuilt house. Will you be able uncover the mystery to save your friend once and for all!? Vaccine is a new approach on Survival Horrors inspired by those of the 90s. You can choose between the two members of a special bio-hazard rapid response team, each starting with their own unique differential abilities. They are trapped in a strange house populated by dangerous mutated creatures, they will have to find a vaccine for another team member who is infected with a deadly virus.

Unless you uncover the mystery of the house, every time you bring back the vaccine, the infected team member will relapse and you will be presented with a new randomly rebuilt house. You will be able to gain experience points from different actions and use them on the skills you think will be more beneficial, bringing a more tactical approach compared to the games it takes inspiration from.
And an English trailer:
Source: Rainy Frog PR