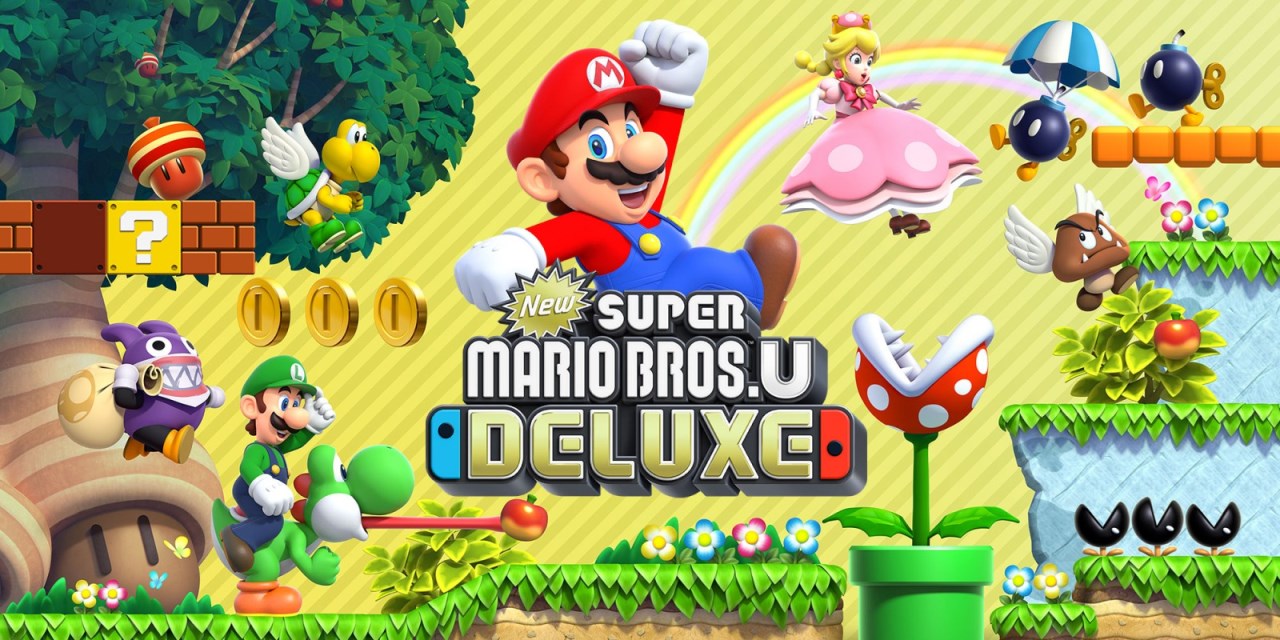 This week's Switch/ Wii U/3DS-specific UK software sales are as follows:
Switch
1. New Super Mario Bros. U Deluxe – Nintendo
2. Super Smash Bros. Ultimate – Nintendo
3. Mario Kart 8 Deluxe – Nintendo
4. Pokemon: Let's Go, Pikachu! – Nintendo
5. Super Mario Party – Nintendo
6. The Legend of Zelda: Breath of the Wild – Nintendo
7. Tales of Vesperia: Definitive Edition – Bandai Namco Entertainment
8. Pokemon: Let's Go, Eevee! – Nintendo
9. Super Mario Odyssey – Nintendo
10. Crash Bandicoot N.Sane Trilogy – Activision Blizzard
Wii U
1. Just Dance 2019 – Ubisoft
2. The Legend of Zelda: Breath of the Wild – Nintendo
3. The Legend of Zelda: The Wind Waker HD – Nintendo
4. Wii Party U – Nintendo
5. Mighty No. 9 – Deep Silver
6. Mario Party 10 – Nintendo
7. Mario Kart 8 – Nintendo
8. Super Mario 3D World – Nintendo
9. Wii Sports Club – Nintendo
10. The Legend of Zelda: Twilight Princess HD – Nintendo
3DS
1. Mario Kart 7 – Nintendo
2. New Super Mario Bros. 2 – Nintendo
3. Animal Crossing: New Leaf – Nintendo
4. Super Mario Maker – Nintendo
5. Super Mario 3D Land – Nintendo
6. Donkey Kong Country Returns – Nintendo
7. Pokemon Ultra Sun – Nintendo
8. Tomodachi Life – Nintendo
9. Mario & Luigi: Dream Team Bros. – Nintendo
10. Luigi's Mansion 2 – Nintendo
Source: Chart-Track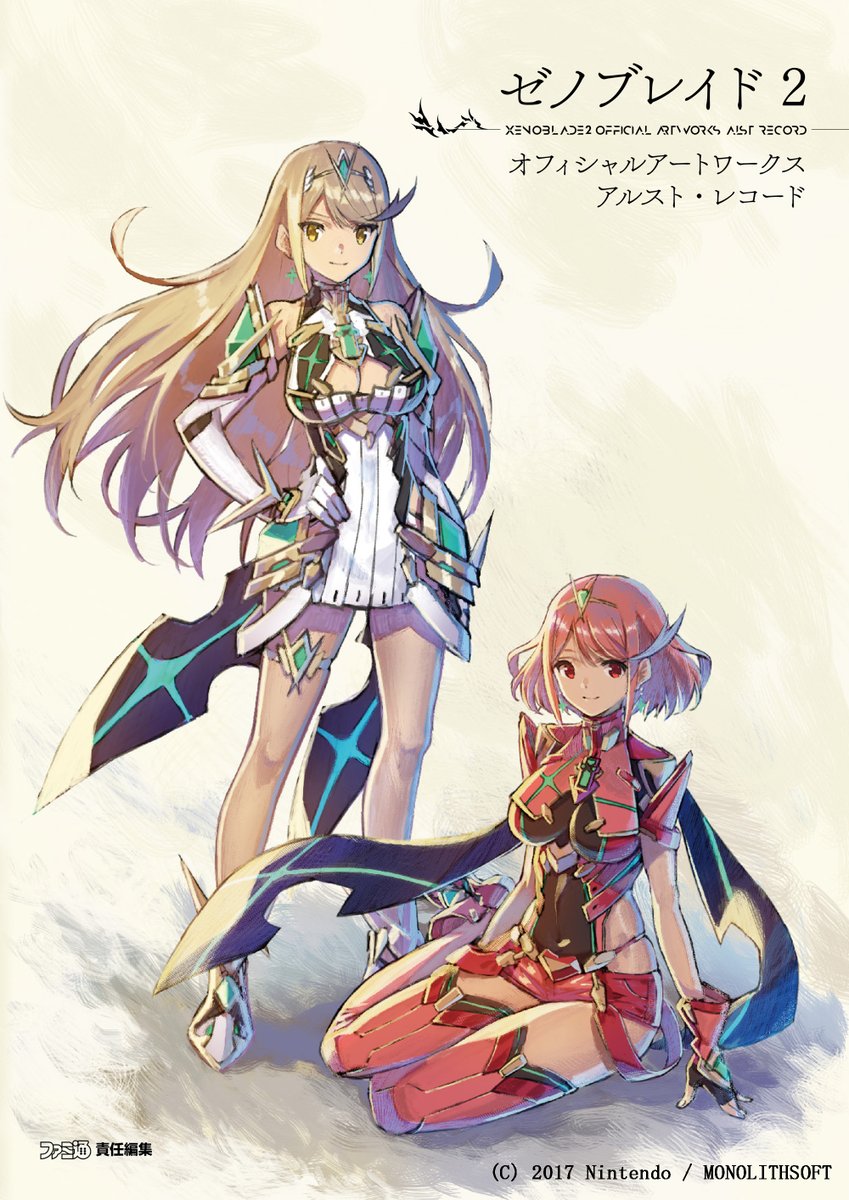 Monolith Soft announced today that the official artbook for Xenoblade Chronicles 2 will be released in Japan on February 2nd. Titled "Xenoblade 2 Official Artworks Arst (Alrest) Record", it will cover both the base game as well as its expansion, Torna: The Golden Country.
Naturally, the artbook will contain tons of artwork featuring characters, Blades, enemies, weapons, items, landscapes etc. Additionally, the artbook will list every line of in-battle dialogue as well as all Heart-to-Hearts. The cover art was specifically designed by main character designer Masatsugu Saito for the artbook.
The artbook has a total of 352 pages and will cost 2,900 Yen + taxes.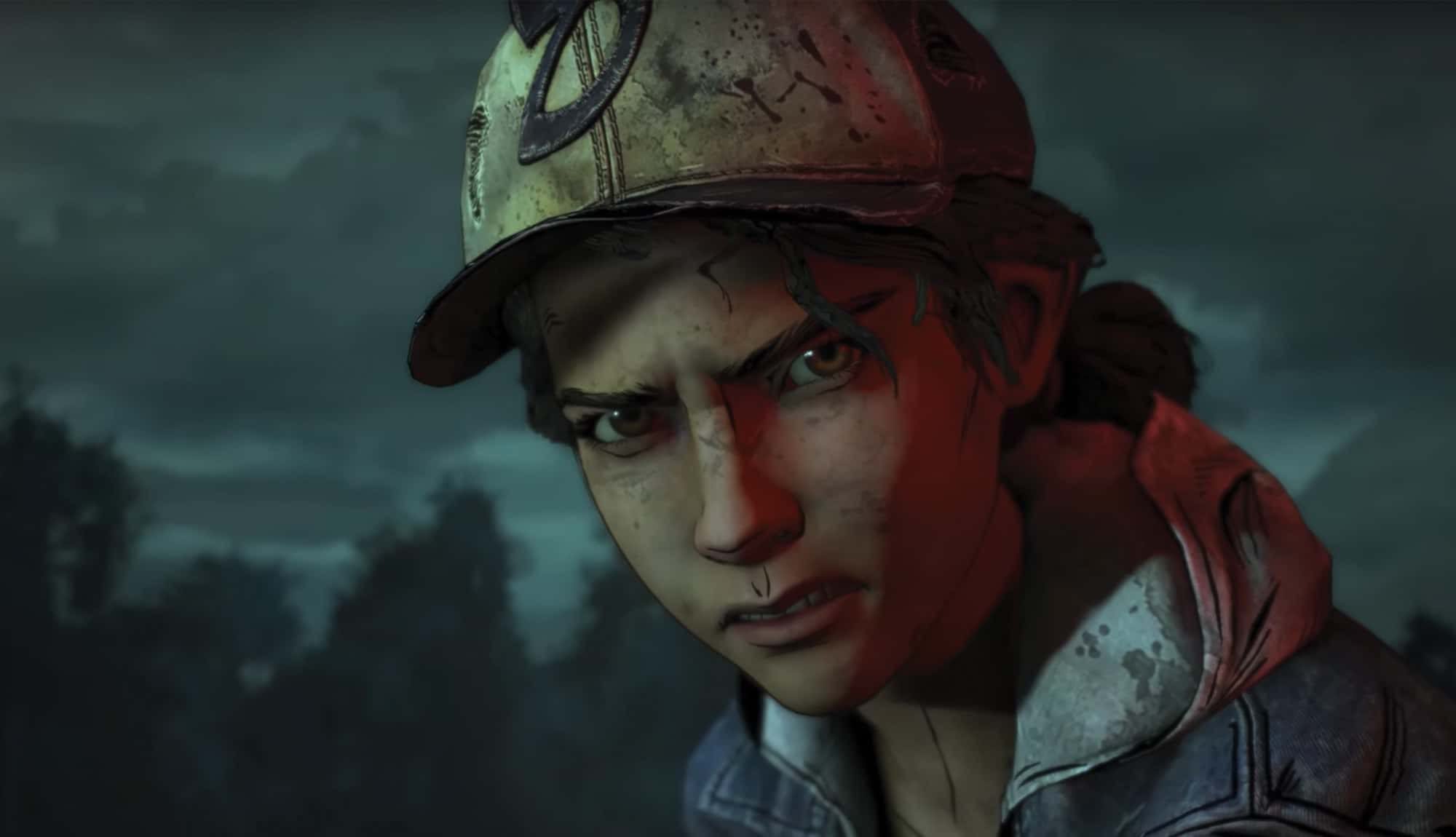 With The Walking Dead: The Final Season Episode 3 now available, the release date of the series' next and final episode has seemingly been confirmed by an in-game menu as March 26th, 2019.
Upon release, users were quick to note that the title's in-game episode menu is updated to note all of the episodes currently available — while also listing Episode 4 for March 26th. However, no official announcement has been made by developer Skybound Games quite yet.
The image of the in-game menu can be seen below.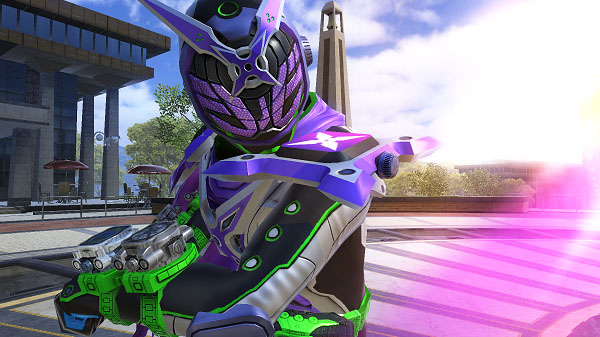 A new update is now available for Kamen Rider Climax Scramble Zio in Japan and Asia, bringing the game up to version 1.2.0 and adding Kamen Rider Woz as a playable character.
Introducing some new abilities to the title, Kamen Rider Woz utilizes the Future Ring Shinobi skill in tandem with the Zikan Despear to attack enemies at a very quick speed while blasting through projectile attacks.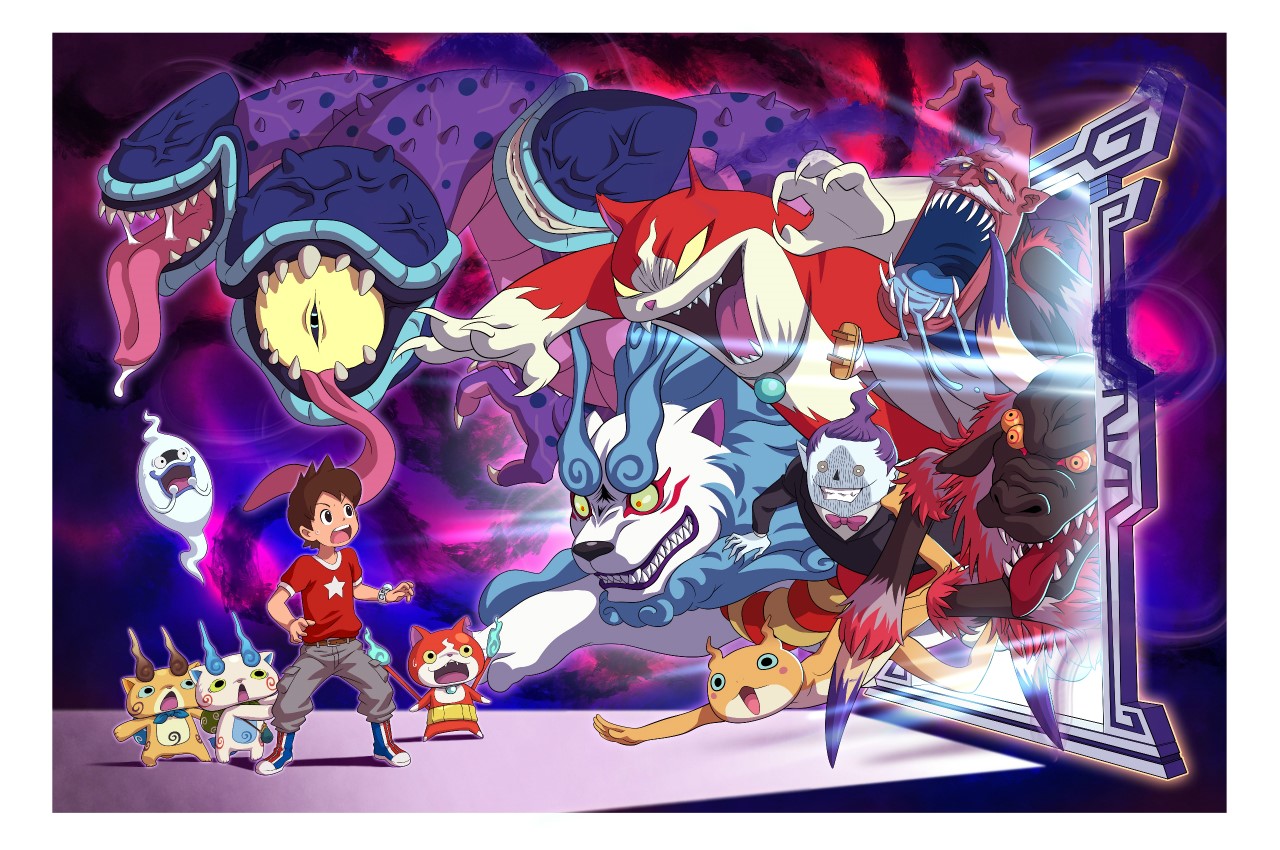 Yo-kai Watch 4 will be playable at World Hobby Fair Winter 2019 starting this weekend. To celebrate, Level-5 has prepared a new official batch of details and screenshots. We've rounded everything up below, courtesy of Gematsu.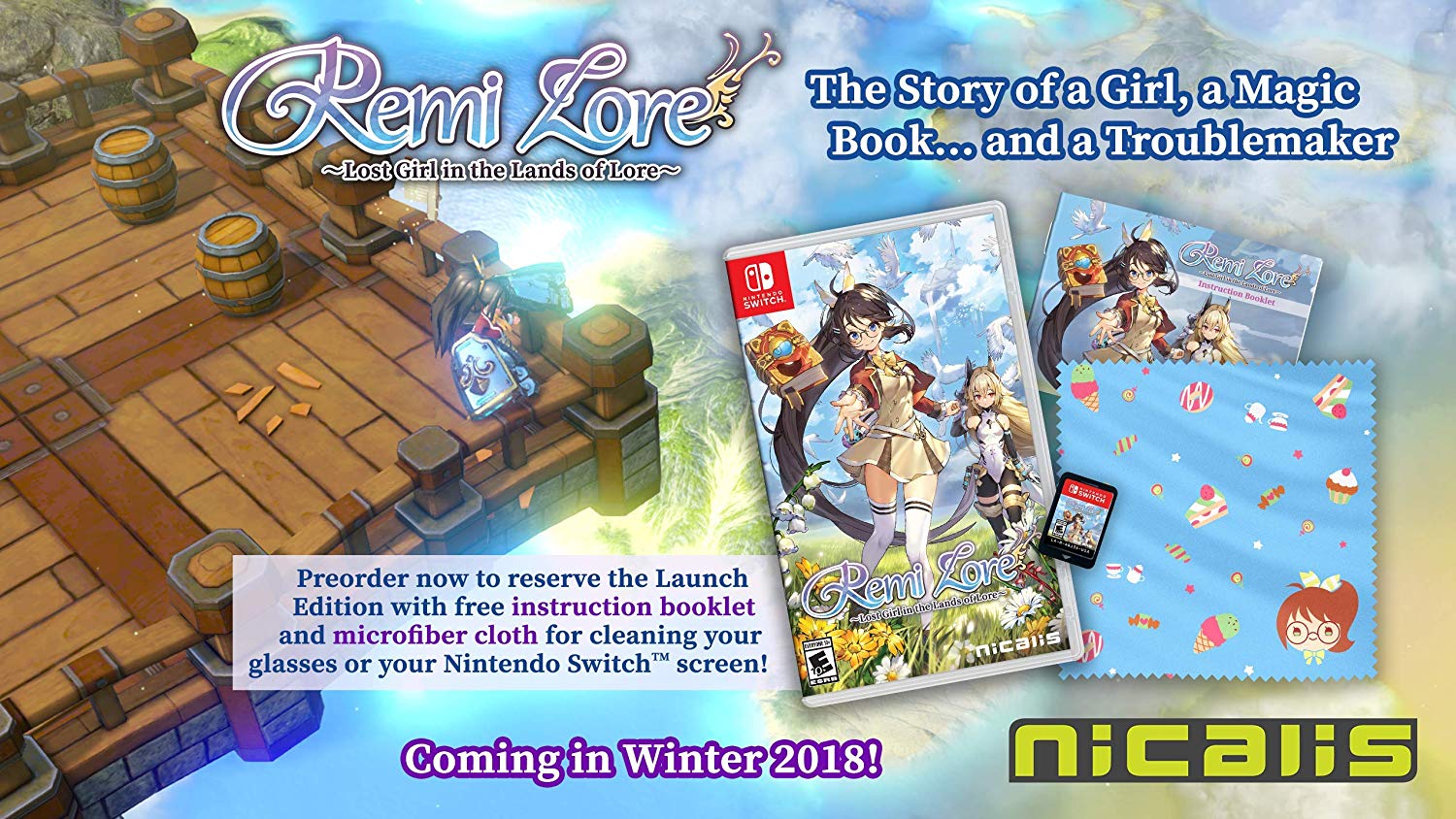 Nicalis is known for packing in special goodies with its Switch games. RemiLore, the publisher's next title, will be receiving that same treatment.
Amazon has posted a final photo of the RemiLore Launch Edition, showing what buyers will be given. Along with the usual instruction booklet, a microfiber cloth will be included.
Pre-orders for the RemiLore Launch Edition are available on Amazon here.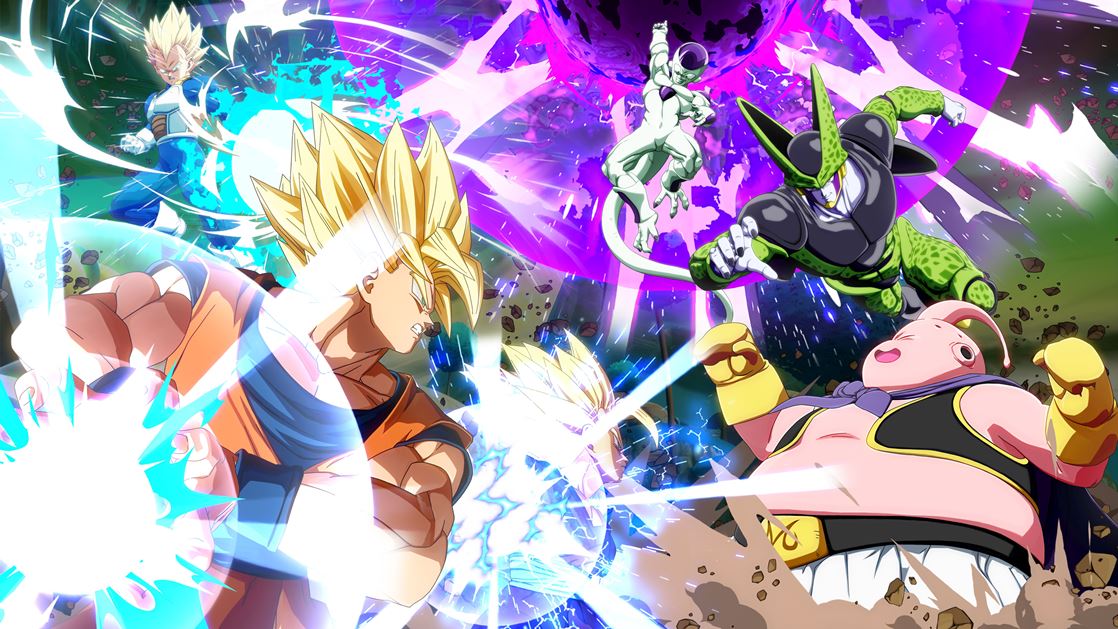 The Dragon Ball FighterZ 2018/2019 World Tour is ending soon with one final event. With the Red Bull Final Summoning happening on January 26 and January 27, the tournament will be coming to a close.
Although the battles themselves should be exciting, there's another reason to tune in. During today's Dragon Ball Games Super Showcase, it was teased that new information about Dragon Ball FighterZ and Dragon Ball as a whole will be announced.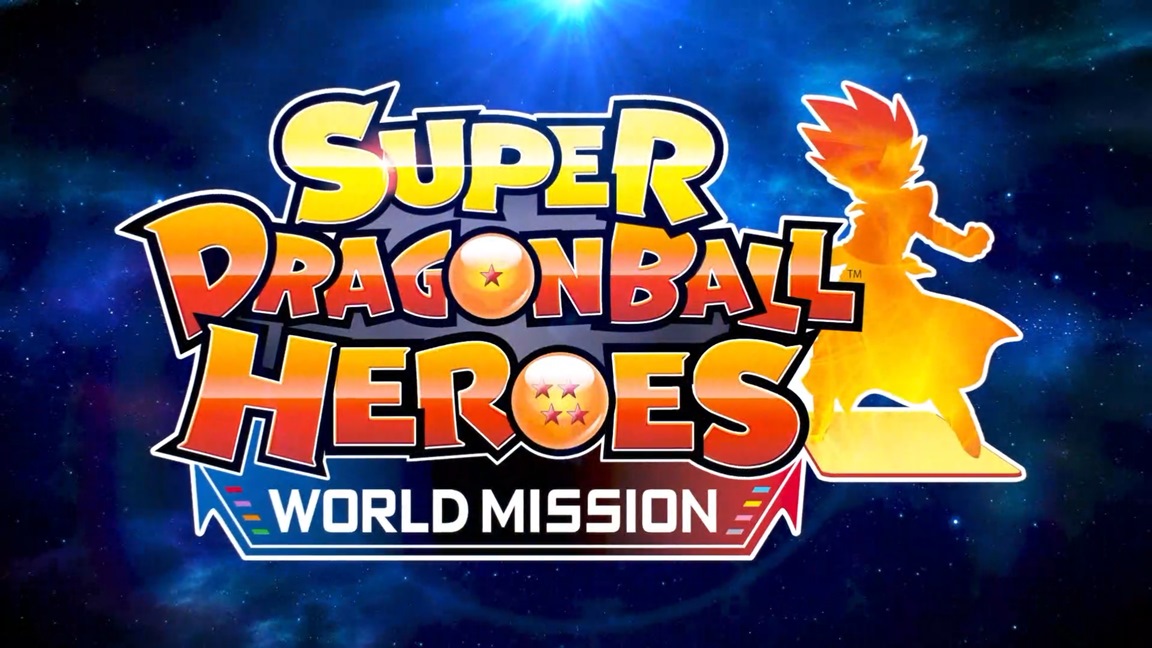 Super Dragon Ball Heroes: World Mission is officially coming west, Bandai Namco has revealed. The news was just announced during the Dragon Ball Games Super Showcase.
For those who missed it as part of the Japanese announcement a few months ago, Super Dragon Ball Heroes: World Mission is a "super card battle adventure". The North American and European launch will be taking place on the same day – April 5.
Here's the first English trailer: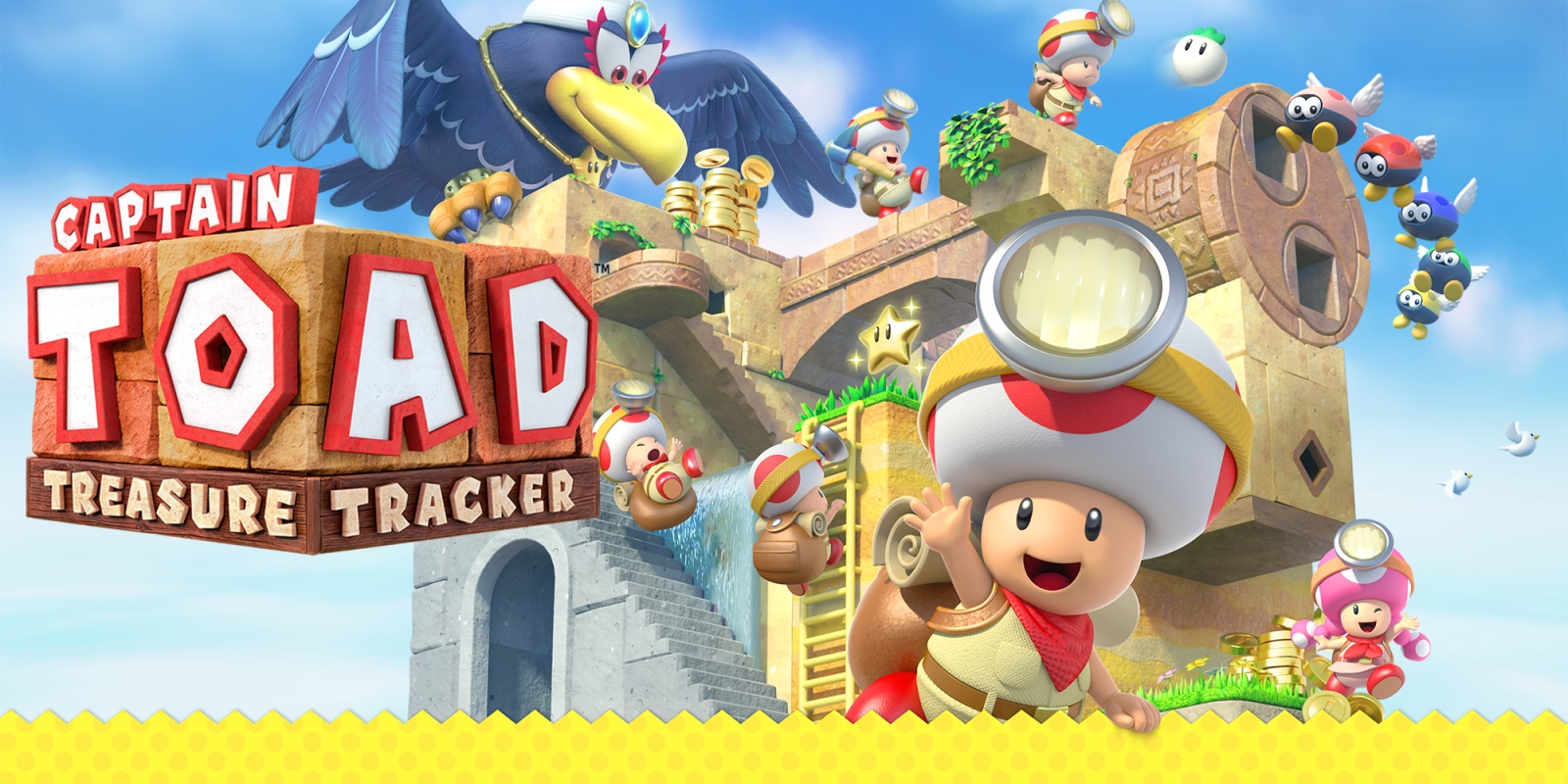 Tucked away inside the data for Captain Toad: Treasure Tracker on Switch is a random model of a human. It's not something players will ever see under normal circumstances, but it's an interesting little nugget in any case.
One likely explanation is that the model was used as a test dummy for the graphic designers. As we now know though, it was never removed from the final finals. Since it's not causing any harm, the fact that it was left behind isn't necessarily a bad thing.