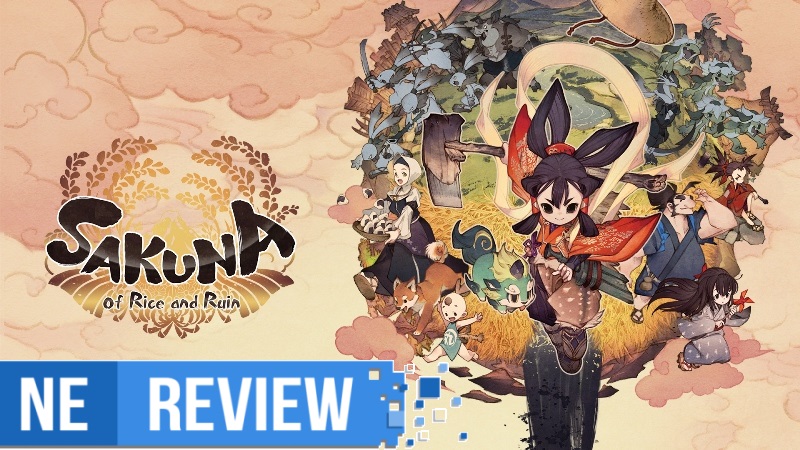 System: Switch
Release date: November 10, 2020
Developer: Edelweiss
Publisher: XSEED / Marvelous
---
Farming simulation has had an interesting history ever since Harvest Moon popularized it way back in the 90s. I was always fascinated by the idea of simulators in general, but it wasn't until recent years when I started to really feel like the genre started to accommodate more types of players and creativity really started to help drive the genre forward. Games like Dragon Quest Builders, Summer in Mara, and Rune Factory give players much more to do than waking up at 6 AM to check the mail and grab some fresh fish and carrots. These kinds of titled helped players like myself ease into the gameplay while also offering a sense of adventure alongside the more serene moments of farming and relaxation. Sakuna: Of Rice and Ruin continues this trend of implementing a new way to play and acquiring the materials you need to build a future in a newfound land. It's as wholesome as it is adventurous, all while providing an immense amount of fun in a unique experience that delves into the love of rice – one of the world's biggest commodities – as well as Japanese folklore to further exude a beautiful fantasy setting.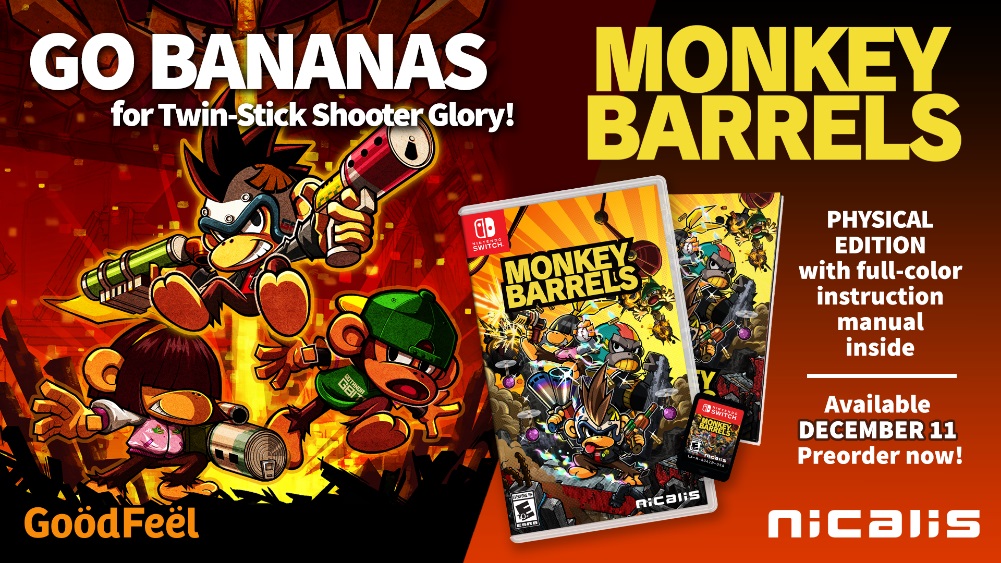 Nicalis has announced its latest physical release for Switch. Monkey Barrels, a twin-stick shooter developed by Yoshi's Crafted World developer Good Feel, will have a boxed copy in the west starting on December 11.
The physical version of Monkey Barrels includes a full-color instruction manual and a reversible cover insert with alternate artwork. Of course, you'll be getting the cartridge as well.
Monkey Barrels will cost $39.99 at retail.
Source: Nicalis PR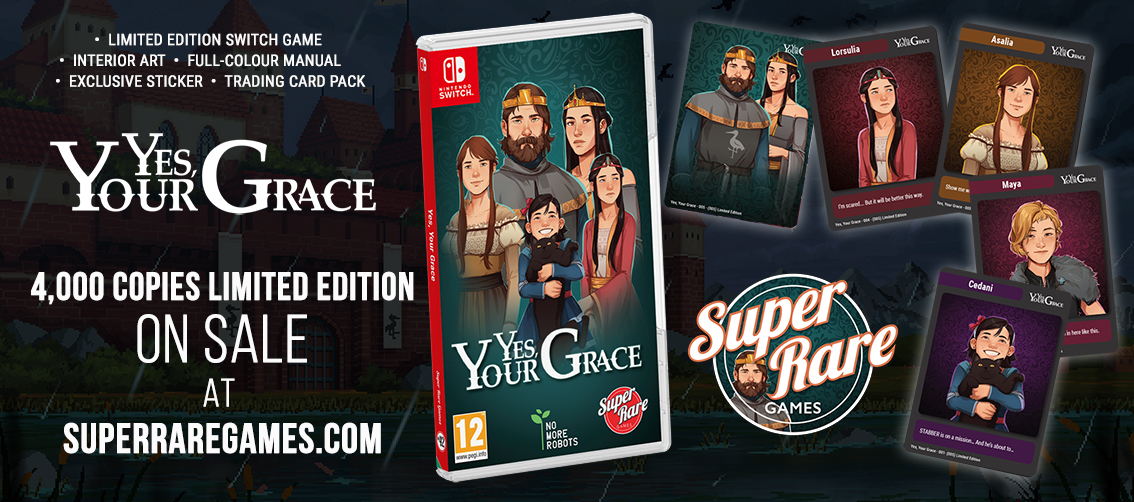 Previously an eShop exclusive, the kingdom management RPG Yes, Your Grace will be getting a physical release. Super Rare Games has partnered with No More Robots and Brave at Night on the boxed version.
Each copy includes all content on its cart, a full-color manual, interior artwork, an exclusive sticker, and three trading cards randomly selected from the five-card set. 4,000 units will be made in total.
Super Rare Games will be opening pre-orders here on November 12 at 10 AM PT / 1 PM ET / 6 PM in the UK / 7 PM in Europe.
Source: Super Rare Games PR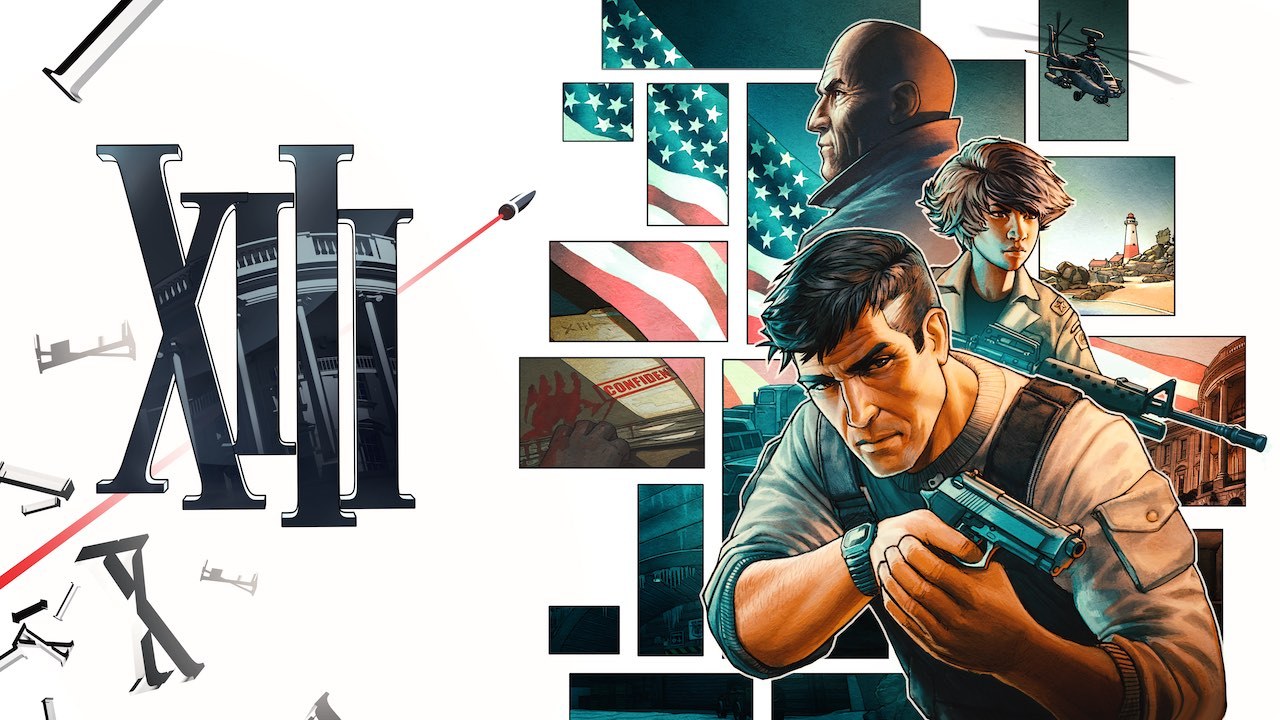 Microids and Playmagic have readied a new trailer for the XIII remake, a redone version of the GameCube shooter from 2003. Have a look at the video below.
The XIII remake launches for Switch in 2021.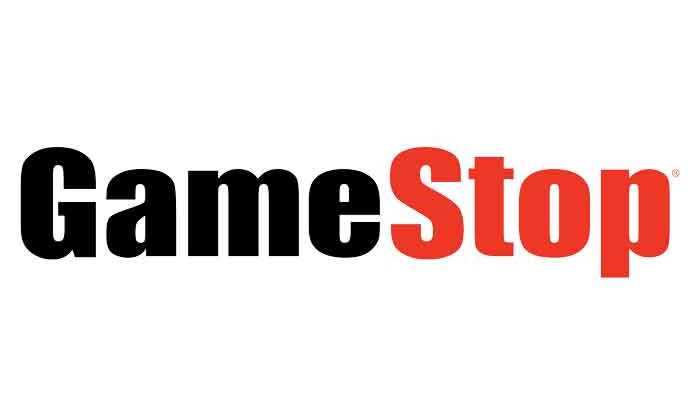 GameStop's Black Friday 2020 ad is in, which reveals various deals the retailer has in store for later this month.
GameStop highlighted what Nintendo already announced earlier today – the Mario Kart 8 Deluxe bundle with a three-month Nintendo Switch Online subscription for $299.99 plus various games at $39.99 including Zelda: Link's Awakening and Luigi's Mansion 3. On top of that, here are some other highlights for Switch: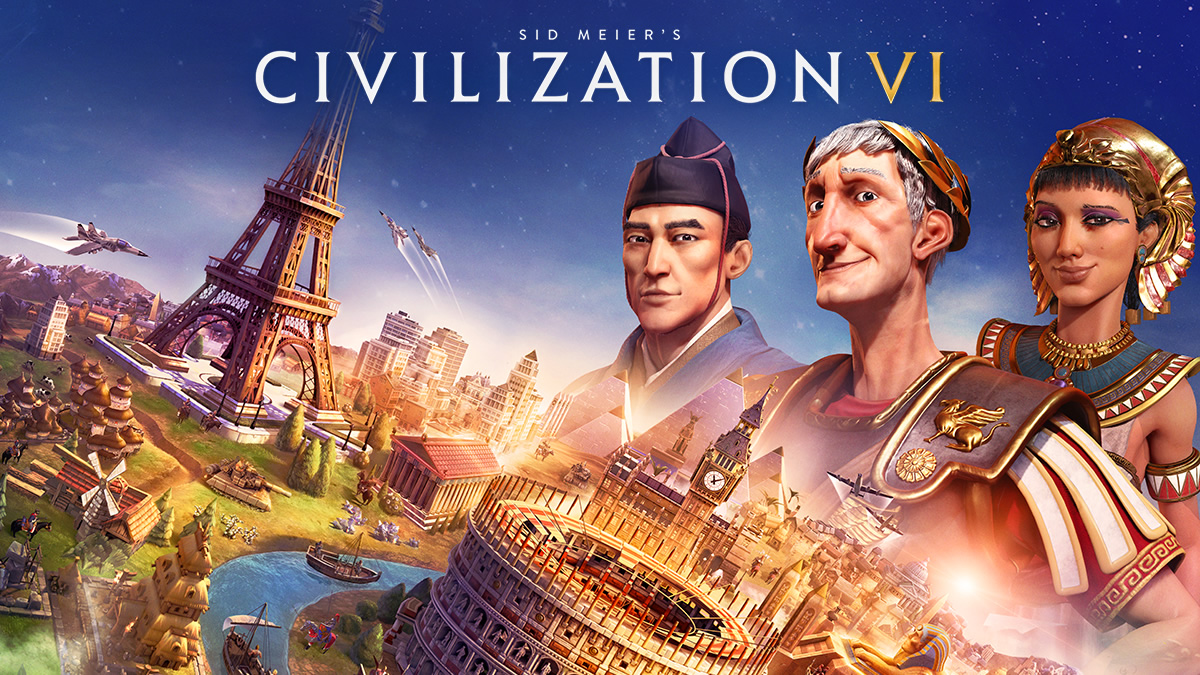 2K Games and Firaxis have announced details regarding the fourth round of DLC for Civilization VI. Players can look forward to new content on November 19.
The next pack features a new civilization and leader, an all-new game mode, additional Great People, City-States, and more! Find a video showing off what's planned below.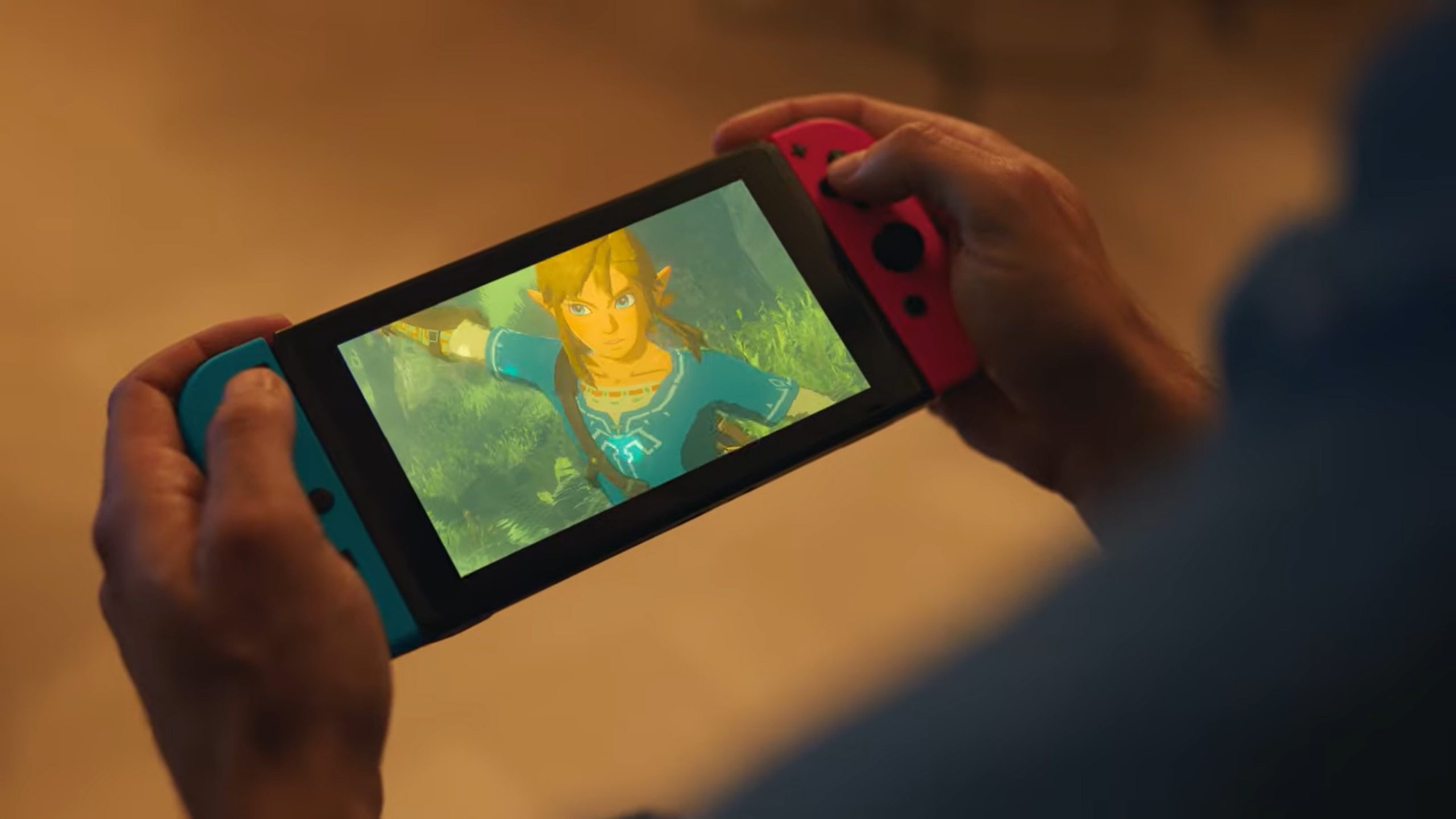 Nintendo is continuing to promote Zelda: Breath of the Wild and Mario Kart 8 Deluxe with a new "Switch My Way" commercial. Check out the advert below.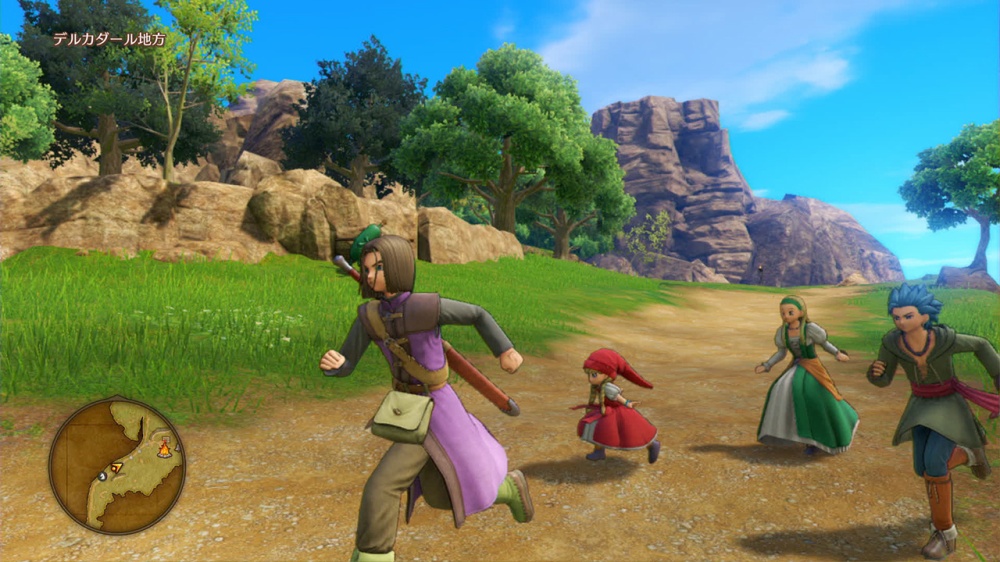 For Best Buy's deal of the day, a trio of Switch games have been discounted. You can save $15 on Dragon Quest XI S, Octopath Traveler, and Marvel Ultimate Alliance 3: The Black Order. They're down to $44.99 from $59.99.
You can order these games from Best Buy here. Amazon has also price-matched the full set, and can be found here. We'll also mention that Dragon Quest XI S is included in Amazon's buy 2, get 1 free sale here.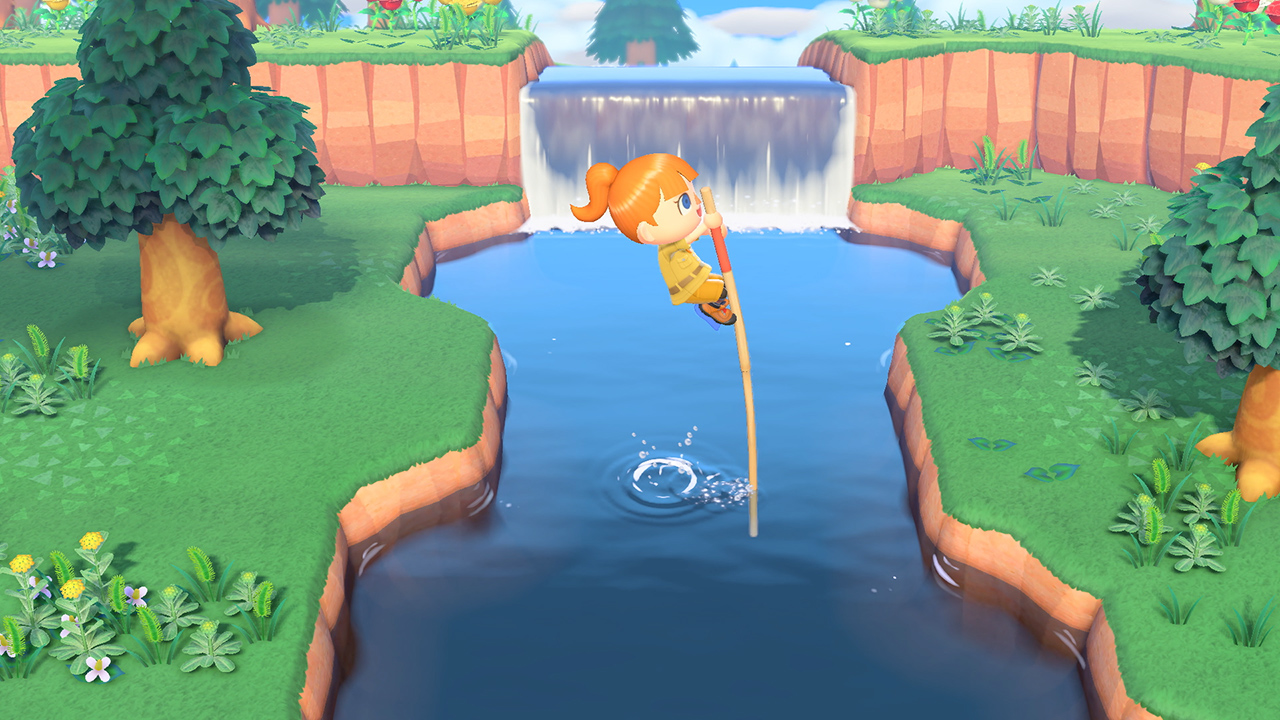 Update (11/9): Post updated with the top 40.
---
Original (11/8): This week's UK software sales are in, which saw physical Switch game sales rise by 38 percent.
Animal Crossing: New Horizons came in at #2 and was up 22 percent week-on-week. Mario Kart 8 Deluxe increased by 41 percent, Minecraft jumped up 39 percent, Super Mario 3D All-Stars rose by 24 percent, and Ring Fit Adventure skyrocketed 69 percent. However, Pikmin 3 decreased by 66 percent and landed at #22 on the charts.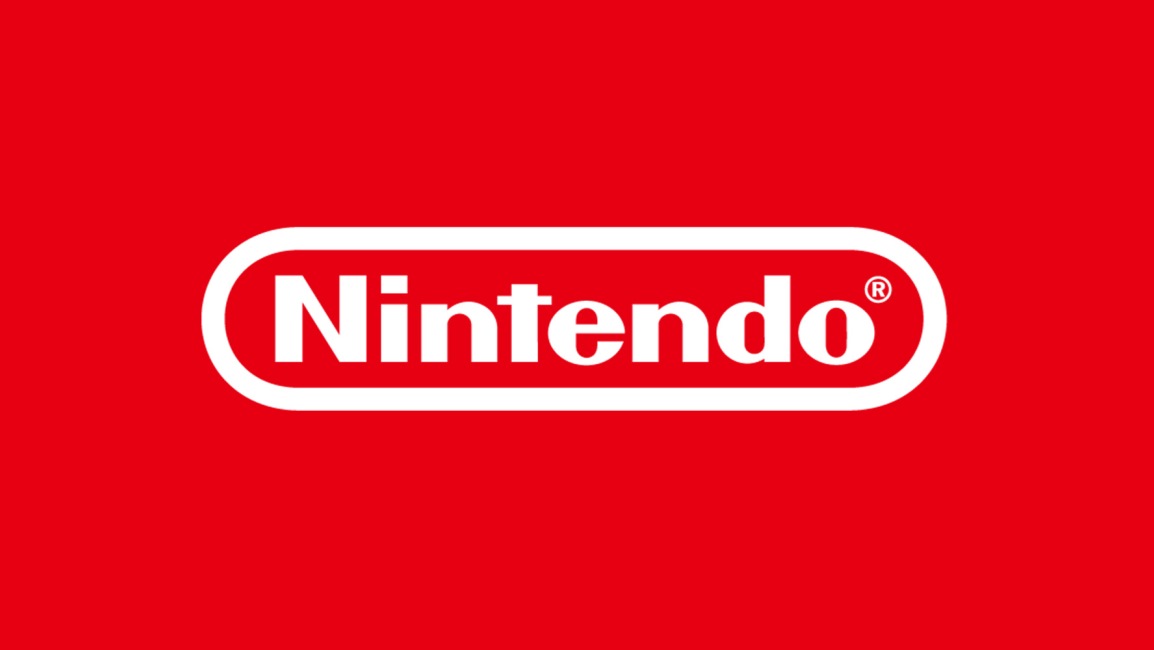 Black Friday 2020 is just on the horizon, and Nintendo has a few things planned for the big shopping event. The company outlined some of the deals incoming later this month.
First up is something that was previously outed: a Mario Kart 8 Deluxe Switch bundle containing a three-month membership to Nintendo Switch Online. It'll be sold for $299.99 starting November 22.
Several Switch games will also be discounted by $20 to $39.99. These include Super Mario Maker 2, Luigi's Mansion 3, The Legend of Zelda: Link's Awakening, Fire Emblem: Three Houses, Mario Tennis Aces, Yoshi's Crafted World, Splatoon 2 and New Super Mario Bros. U Deluxe. Other sales include Pokemon: Let's Go, Pikachu / Eevee for $29.99 and Minecraft Dungeons Hero Edition for $19.99. Nintendo is promising eShop deals for Black Friday as well.
Here's the full press release: