Target has revealed a purchase benefit for Super Mario Maker 2. When buying the game, you'll receive the lunch tin pictured above.
Super Mario Maker 2 launches June 28. Other retailers will not be offering the purchase bonus.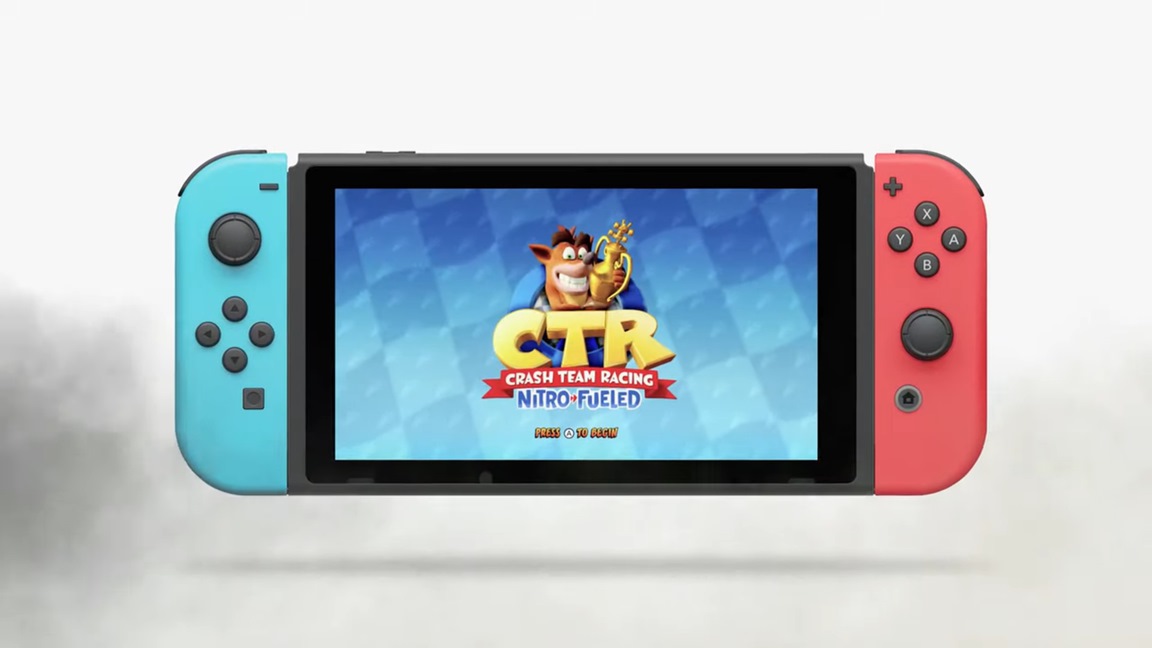 Nintendo has shared a new Switch-specific trailer for Crash Team Racing Nitro-Fueled, which is out today. View the video below.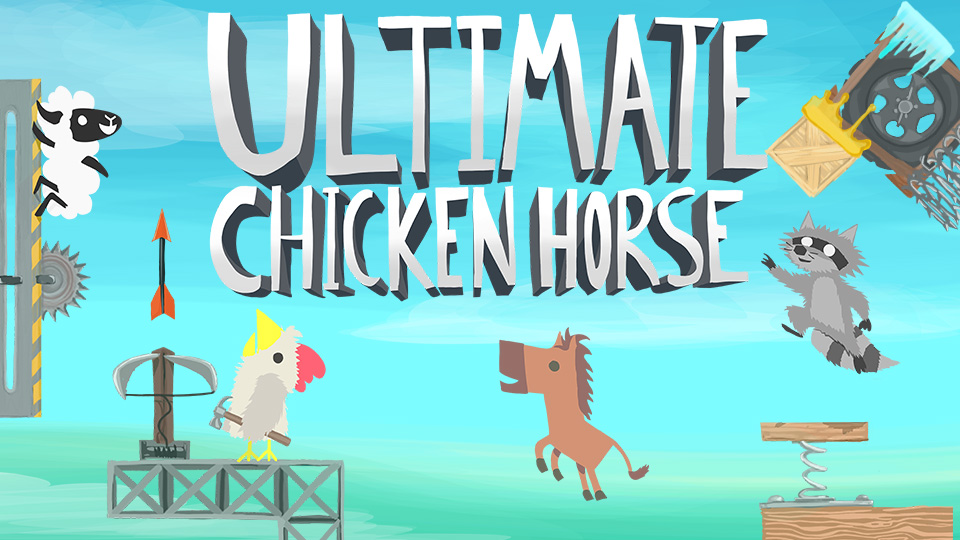 Ultimate Chicken Horse's latest update is now available. Version 1.6.061 has gone live, which features a bunch of new fixes.
Below are the full patch notes: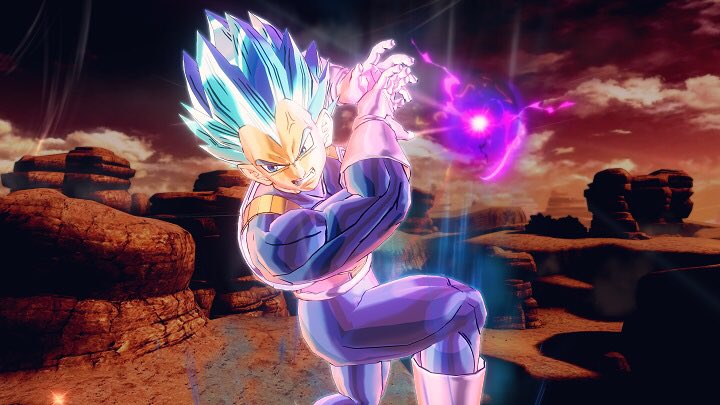 Update: Bumped to the top. More screenshots have come in, so we've made a new galley of them all below.
---
Original: Bandai Namco has shared the first image of the next DLC character for Dragon Ball Xenoverse 2 — Super Saiyan God Super Saiyan Evolved Vegeta.
Those interested can view the new character in all his Saiyan glory above.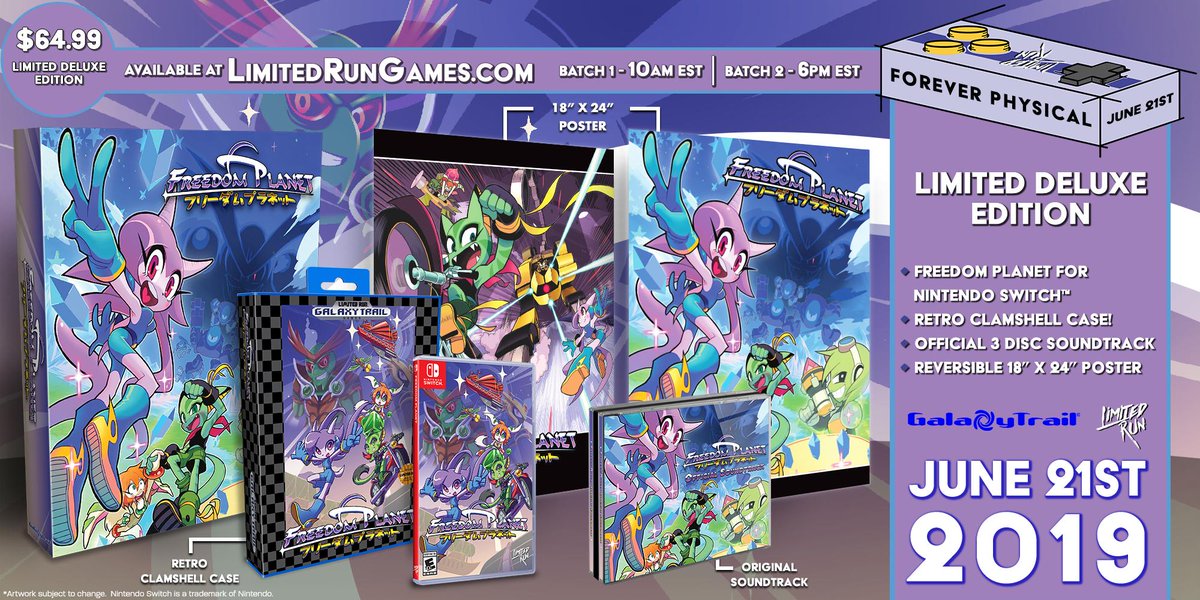 Limited Run Games has opened pre-orders for the physical version of Freedom Planet for Switch. Along with a standard copy, the company is offering a limited edition.
The latter version includes: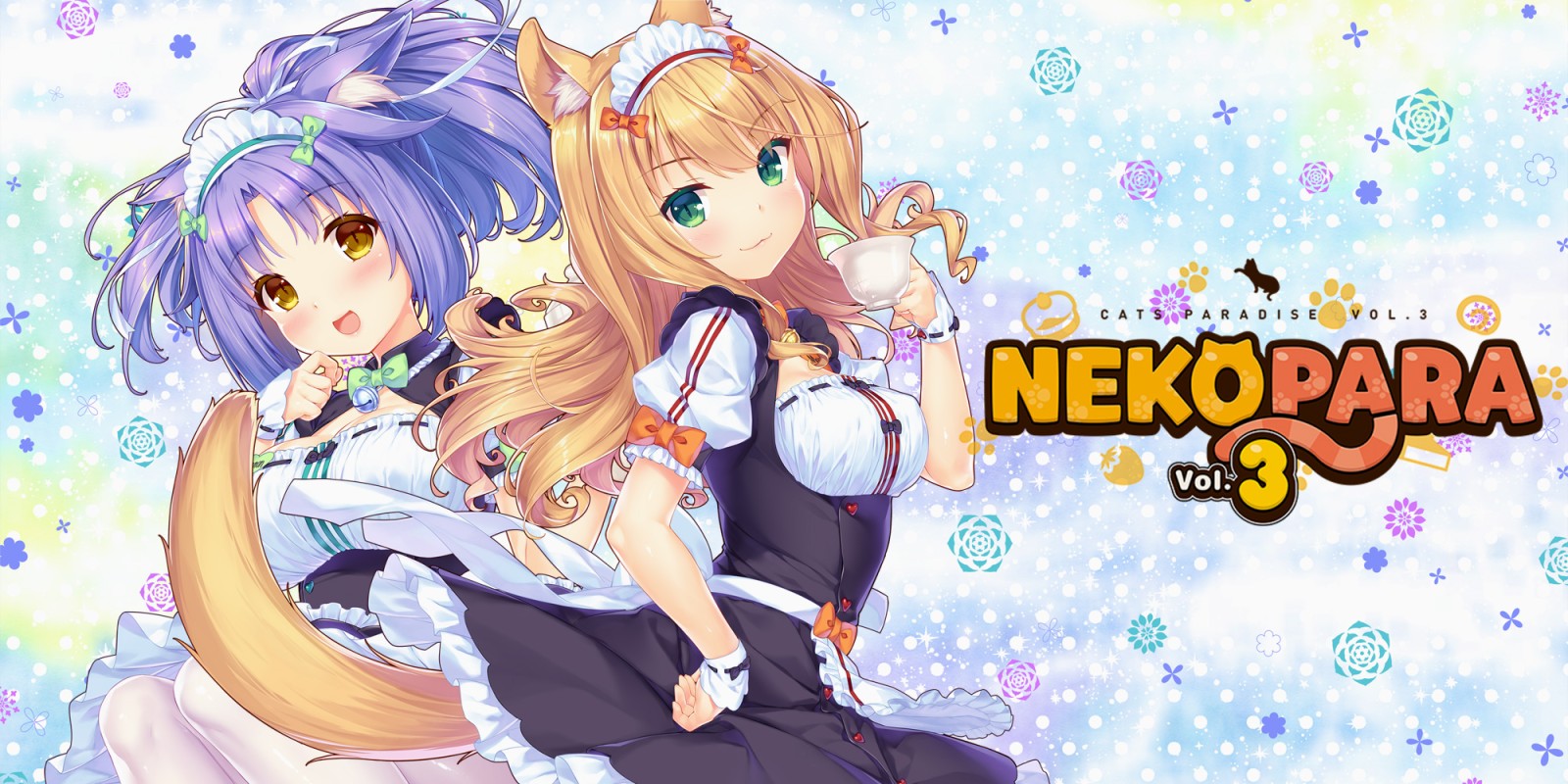 CFK and Neko Works have issued a Switch trailer for Nekopara Vol. 3 ahead of its release next week. Watch the video below.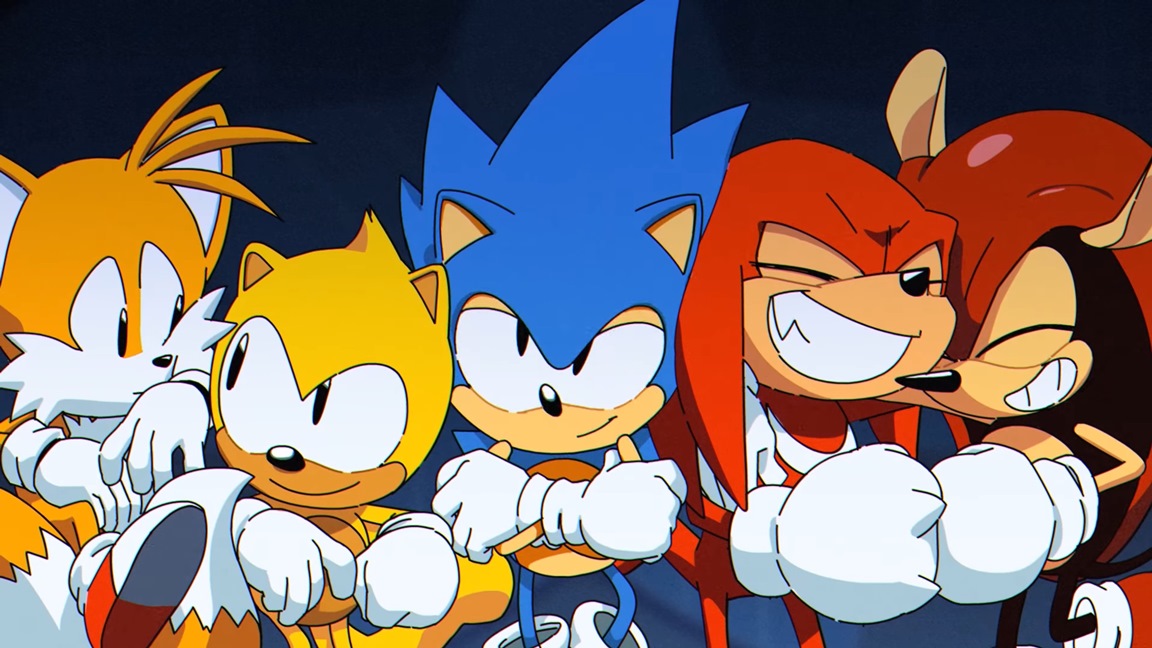 2021 will be the "next big year" for Sonic. That's according to Sonic Team boss Takashi Iizuka, who teased future plans in an interview with Game Informer.
Regarding 2021 and what it means for the series, Iizuka said: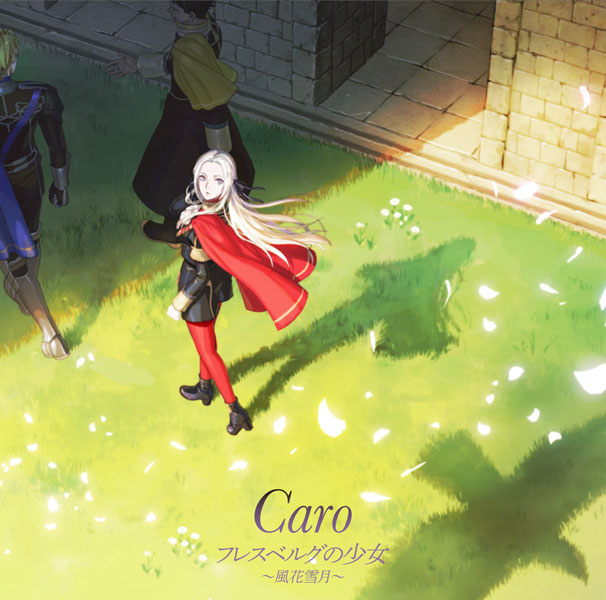 Intelligent Systems announced today that the Japanese main theme for Fire Emblem: Three Houses will be released on CD on August 7 in Japan. We've heard the main theme before, but now we know its official name: Hresvelg no Shoujo ~Kaze, Hana, Tsuki, Yuki~ (roughly translated: Girl of Hresvelg ~Wind, Flower, Moon, Snow~, with the last part also being the Japanese name of Three Houses, although read differently as "Fūkasetsugetsu", which roughly means four seasons). The artist is called Caro, and this will be her debut single. The CD release contains the title theme as well as two songs called "Fallin'" and Always Be Yourself" and will be sold for 1,167 Yen.
There's also a limited edition release (the cover of which you can see above) that also contains an additional song called "Hresvelg no Shoujo" (without the subtitle) as well as a DVD with two music videos of the main theme (a "Three Houses" version with scenes from the game and a more traditional "Caro" version) as well as a making of video of the recording sessions and an interview with Caro and Takezu Kanazai, a Music Director at Intelligent Systems. This limited edition will cost 1,667 Yen.
As a reminder, here's clip of the main theme on Youtube: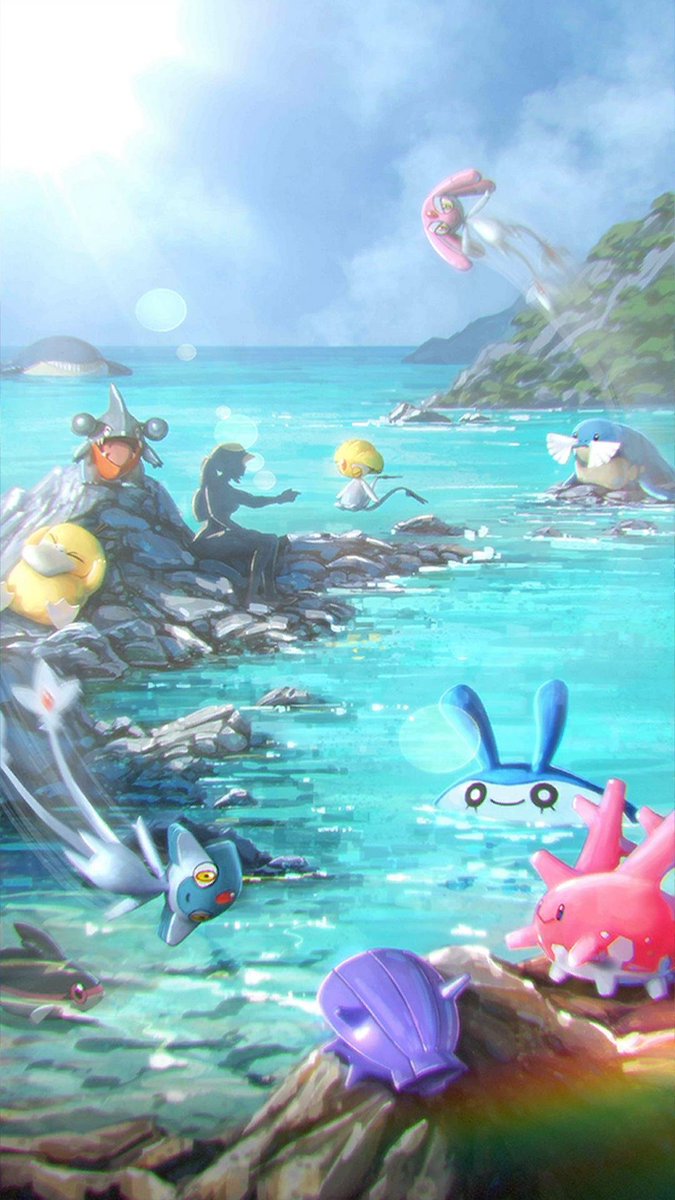 Niantic has started rolling out the next update for Pokemon GO. Version 0.147.0 is starting to become available on Android devices in certain countries; iOS devices will likely follow soon. The most obvious addition is a new loading screen, as seen above. There are also reports of new warning images having been added.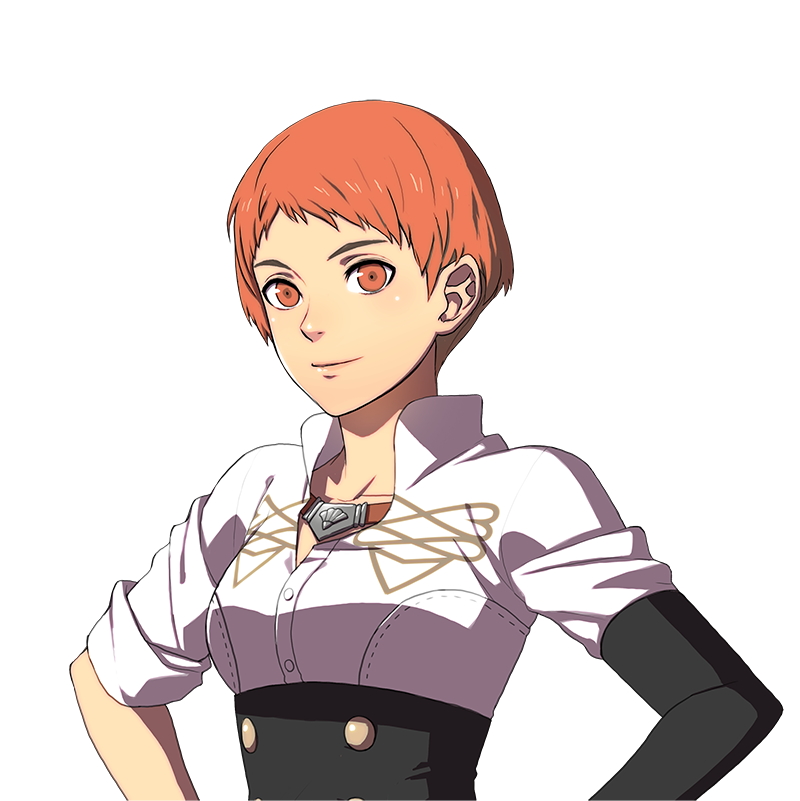 Today's Fire Emblem: Three Houses character introduction is for Leonie of the Golden Deer. The daughter of a hunter from a village called Sawin, she wants to become a mercenary to earn money. To achieve this goal, she borrowed some money from her village and enrolled in the officer's academy. To show her gratitude to her village, she trains diligently every day and lives a modest life at the academy. The protagonist's father, Jeralt, is actually who inspired her to become a mercenary. Leonie calls herself his top disciple. She is voiced by Sakura Nogawa.
Here's a brief clip of her talking to Byleth:
先生にだって対抗心メラメラ。負けず嫌いなレオニーとの会話です。 #FE風花雪月 pic.twitter.com/0TMR2Oi6jD

— 『ファイアーエムブレム』総合 (@FireEmblemJP) June 21, 2019
With that, all of the students at the academy have been introduced. Will the Twitter account move on to the teachers next? We'll see.