Update: Bumped to the top. Added two more images. We also have a reconfirmation about the following amiibo compatibility (thanks Chandler B):
– Mario, Peach and Yoshi work with Mario Party 10
– Yoshi also works with Yoshi's Woolly World
---
The images above were taken at a promotion area for amiibo inside Walmart. The third image includes silhouettes for Pikmin and Tom Nook. Might this be a sign that they'll be getting their own figurines at some point in the future?
These photos give us a look at a few more of the amiibo figurines. Fox, Samus, and Villager weren't really in our last gallery!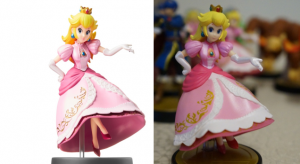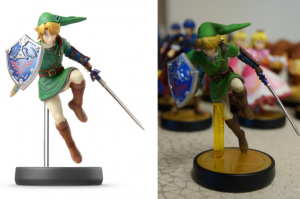 Kotaku has put together a couple of images comparing the look of the Peach and Link amiibos from E3 and the final versions. View them above.