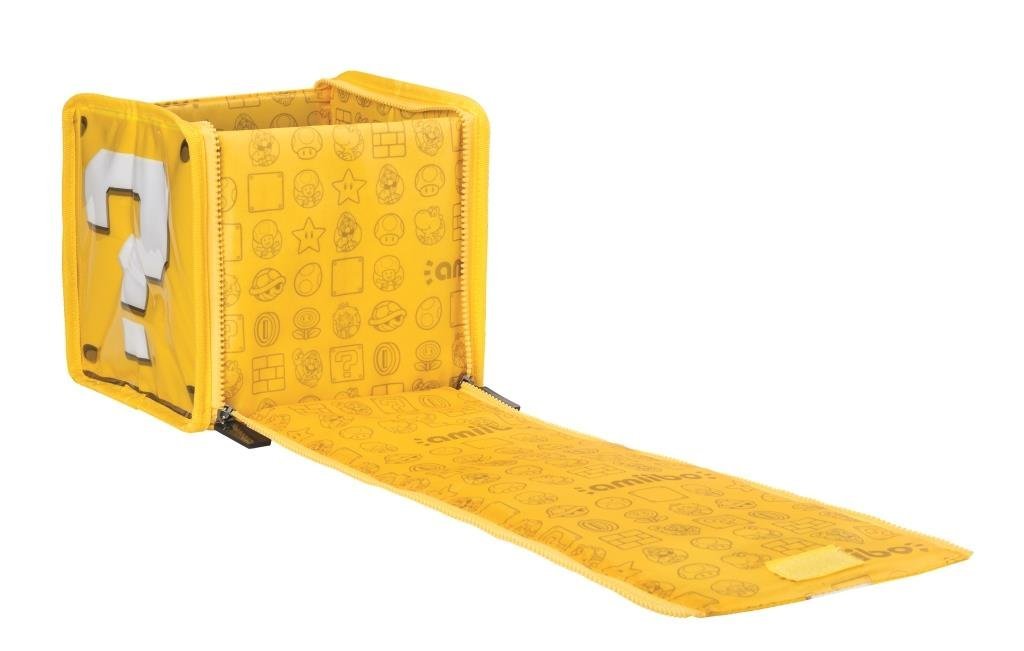 Last week, Amazon Germany listed Super Mario World, Super Mario question block, and 1UP mushroom Amiibo cases. Images have since surfaced for the latter two products, which you can find below.
We also have a tiny bit of news regarding the publisher of the Amiibo cases. Amazon Germany originally listed Gioteck as the manufacturer, but it now appears that PowerA is actually making the various products.

Three different Amiibo cases have been listed on Amazon Germany. Consumers will be able to purchase cases for Super Mario World, the Super Mario question block, and 1UP mushroom. Gioteck, a maker of accessories, appears to be behind these products.
Thanks to Onur Keskin for the tip.
Nintendo put up listings for the various Amiibo figures on its online store today. What's particularly interesting is that each page includes a "November" release date.
As many of you know, Nintendo has said that Super Smash Bros. for Wii U will release alongside Amiibo. Might this mean that the game will launch in November?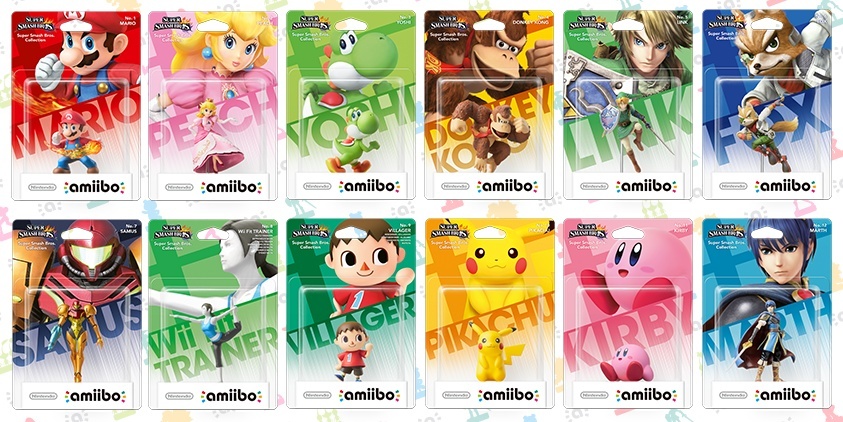 Earlier this week the pricing model emerged for Amiibo distribution in the US, but other regions were yet to follow. Nintendo  confirmed today the Amiibo prices for the UK and Australian markets, with each figure coming in at  £10.99 in Europe and $17.95 in Australia.
Nintendo of America president Reggie Fils-Aime spoke about a few different topics in a recent interview.
First, regarding the initial wave of Amiibo figures, he stated:
"We wanted to make sure that the breadth of characters we had for the initial 'amiibo' line-up supported the fan favorites, as well as showcase the variety of people Nintendo speaks to — from kids to adults. For example, you've got a character like Marth from the 'Fire Emblem' series. We thought exposing Marth to a wider collection of consumers through 'amiibo' made a ton of sense, but, of course, we had to have Mario, Princess Peach and Donkey Kong in that initial line-up, as well."
Update 2: One last bump. Best Buy pre-orders are now open here.
---
Update: GameStop pre-orders here.
---
Pre-orders for the Amiibo figures are now starting to go live. All of the characters can be reserved on Amazon right here.
. We'll update this post when other retailers open pre-orders.
We also have a first look at the packaging for Amiibo. Check out the gallery below for all images.
There are no plans for Hyrule Warriors to make use of Amiibo, Nintendo has confirmed. Destructoid asked if the game will offer any such support and was told in response:
"Super Smash Bros. for Wii U will be the first game to support amiibo. Other games that will support amiibo include Mario Kart 8, Captain Toad: Treasure Tracker, Mario Party 10 and Yoshi's Woolly World, with more to come."
I can't say this is too surprising! If Hyrule Warriors were to support Amiibo, we would have heard about it by now in all likelihood. Nintendo also previously stated before this recent comment that the figures would launch with Smash Bros.