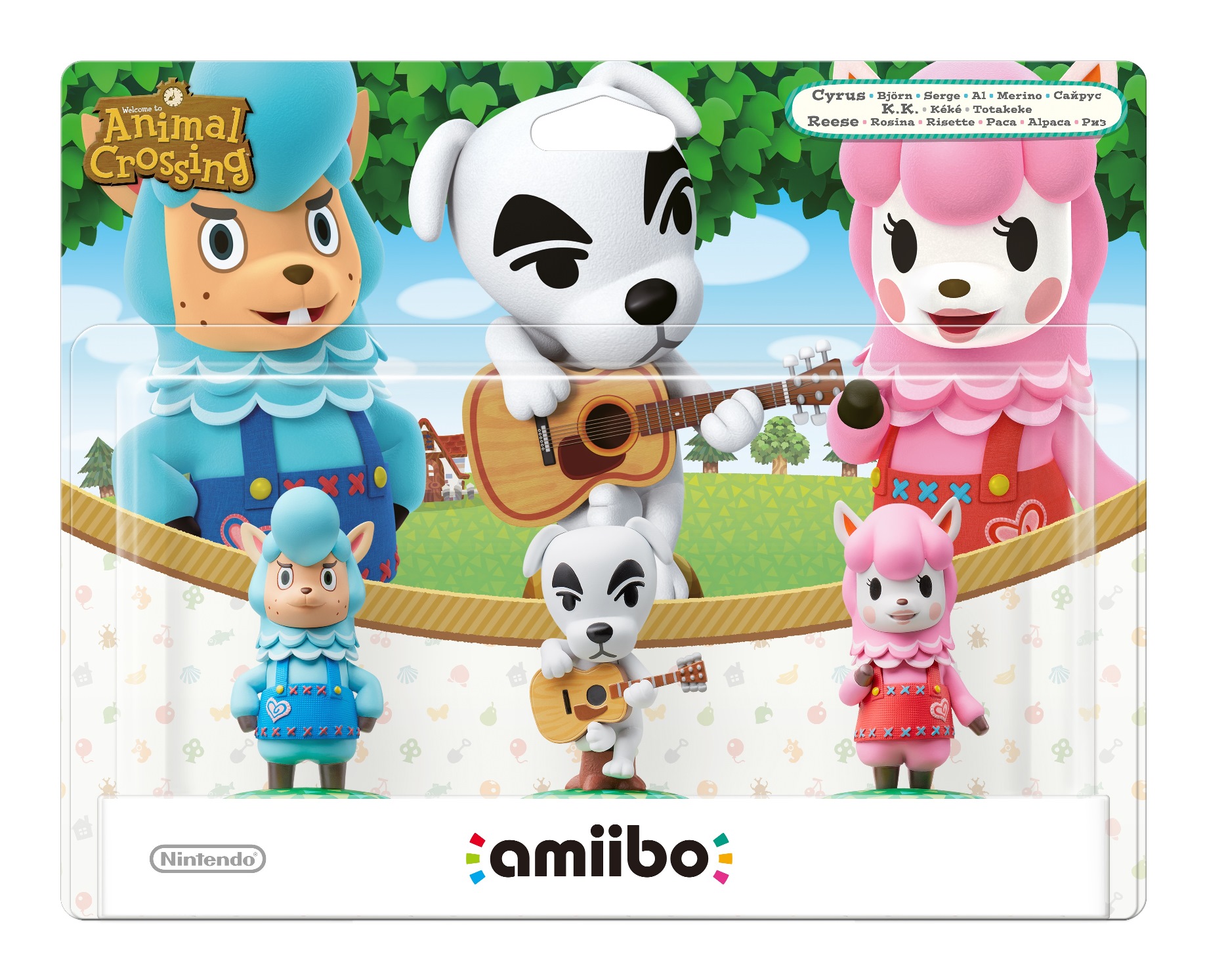 Amazon Germany is now taking pre-orders for the various Animal Crossing amiibo. You can reserve the various figures Benennen Sie Ihren Link
.
We also have boxart images for the different amiibo, including Isabelle, Tom Nook, KK Slider, Lottie, Mabel, Reese, and Digby. Those are in the gallery below.
Below is Nintendo of Europe's press release mail for Mario Tennis: Ultra Smash. An interesting new piece of information is the fact that anyone who buys the digital version of Mario Tennis: Ultra Smash will receive a free download code for the Virtual Console (N64) version of Mario Tennis. Also, the currently available amiibo that are compatible with Ultra Smash are Mario, Luigi, Peach, Bowser, Yoshi, Rosalina, Wario, Toad and Donkey Kong.
22nd October, 2015 – Coming exclusively to Wii U in Europe on November 20th, Mario Tennis: Ultra Smash offers brand new fun for court competitors, including the ability to team up with amiibo. Supported amiibo* can be your partner in online doubles matches, or join you to battle strong computer-controlled opponents in the offline Knockout Challenge mode. The more matches your amiibo plays, the more experience it'll gain, becoming a uniquely powerful team-mate as its abilities increase over time.

New faces like Rosalina also hit the courts, along with returning characters like Luigi, Waluigi, Boo and more for tennis with a distinct Mushroom Kingdom twist. On top of standard shots like topspin, lobs, slices and more, the new Ultra Smash move sees characters leap high into the air and smash the ball down to devastating effect. Adept tennis tacticians can also gain the advantage by hitting the right shot while standing in the coloured Chance Areas that occasionally appear, unleashing super-strong smashes or bamboozling slices to flummox adversaries on the other side of the net.

Using a combination of controllers including the Wii U GamePad, Wii Remote, Wii U Pro Controller and Classic Controller Pro, up to four players can get together in supported modes for lively tennis battles. And with a choice of camera angles, there'll be no more defeats blamed on having to play on the far side of the court – the TV and GamePad screen can each show a different end of the court, so both teams will always have the perfect view.                                                         

An array of gameplay modes offer plenty of opportunities for tennis tomfoolery:

·         Knockout Challenge: Tense tiebreak matches against increasingly difficult computer-controlled opponents await in this single-player mode. If the going gets too tough, you can call in a supported amiibo as your doubles partner.

·         Mega Battle: Your character grows to gigantic proportions after grabbing a Mega Mushroom, dominating the court with their increased power and range. When rivals on both sides of the net are giant-sized, anything can happen!

·         Classic Tennis: For those who prefer their tennis a little more traditional, Classic Tennis offers two variations: Standard mode features Chance Shots and Jump Shots but no Mega Mushrooms, while Simple puts competitors between the tramlines with no Chance Shots or power-ups – a real test of tennis prowess.

·         Online multiplayer: Go up against distant adversaries from all over the world in competitive ranked play in either Mega Battle or Classic Tennis modes, or quickly jump into more casual matches. Two players on the same console can team up to take on all-comers, or a supported amiibo can join you on as your doubles partner on the online courts.

As a limited launch offer, anyone who purchases Mario Tennis: Ultra Smash from Nintendo eShop in its first four weeks on sale will receive a download code for the Nintendo 64 game Mario Tennis on Wii U Virtual Console. This N64 title not only kick-started Mario's tennis career, it also introduced the world to Waluigi for the very first time.

Compete to see who's the top seed in your household, train up a compatible amiibo as a powerful doubles partner and match up against online opponents in Mario Tennis: Ultra Smash, coming to Wii U in Europe on November 20th. Two colourful new controller designs – Wii Remote Plus Toad and Wii Remote Plus Bowser – will also be available on the same day. To get a taste of the tennis action, check out the Mario Tennis: Ultra Smash trailer on YouTube.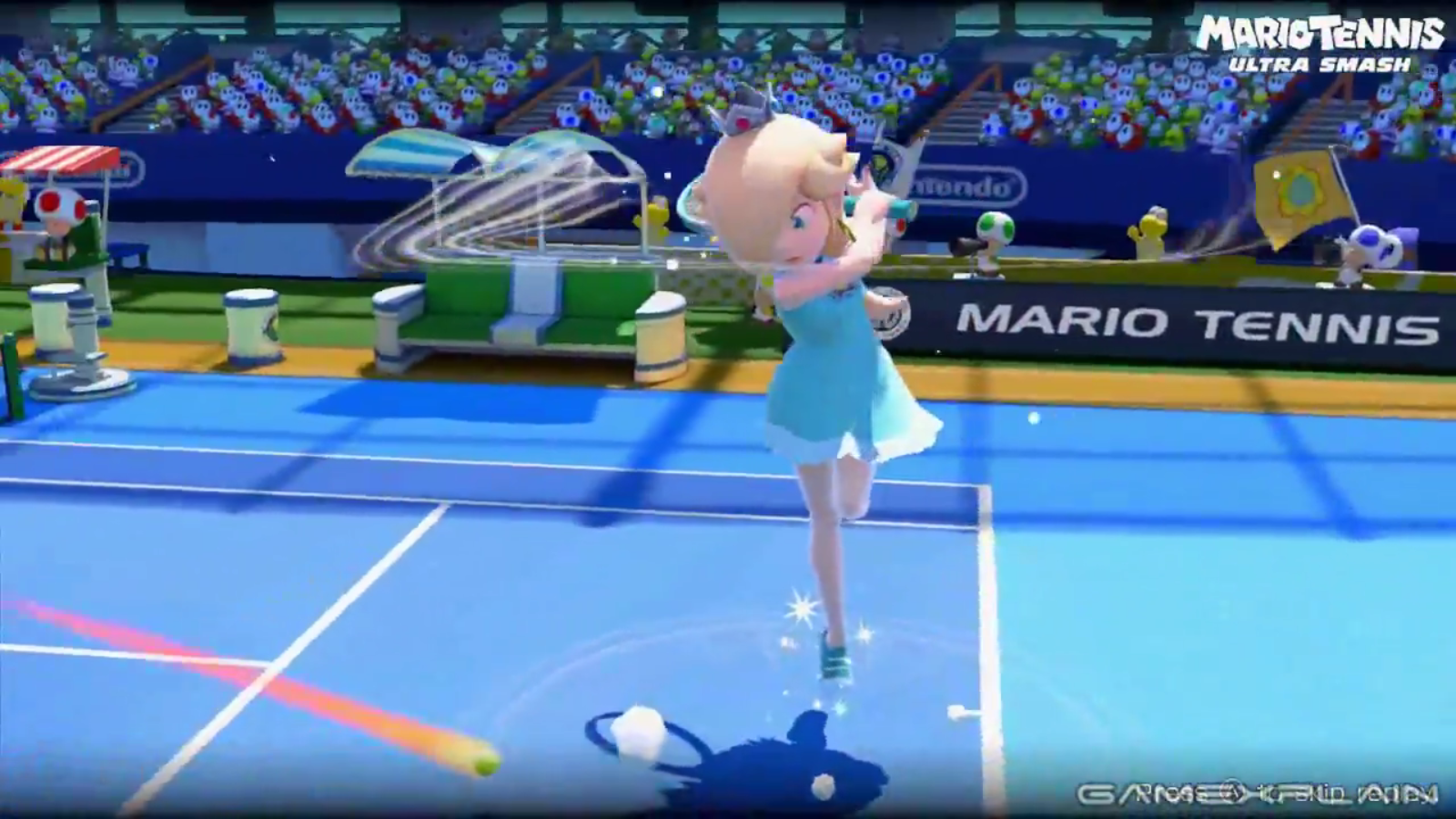 The folks over at GameXplain recently had to chance to play Mario Tennis: Ultra Smash and revealed some exciting new infos in their preview video:
The starting roster consists of Mario, Luigi, Toad, Peach, Daisy, Bowser, Wario, Waluigi, Yoshi, Boo, Donkey Kong and Rosalina
The "chance shots" mechanics from Mario Tennis Open makes a return
You can use the Wii Remote, Wii U Pro Controller and the Classic Controller Pro in addition to the Gamepad to play the game
No motion controls or touch screen controls
You can play online against other players, including a mode where you and another person on the same Wii U can play together against other teams online
When you scan a supported amiibo, you can use them as a doubles partner. Similar to how amiibo work in Smash Bros, you can level them up.
Check out GameXplain's full preview video below: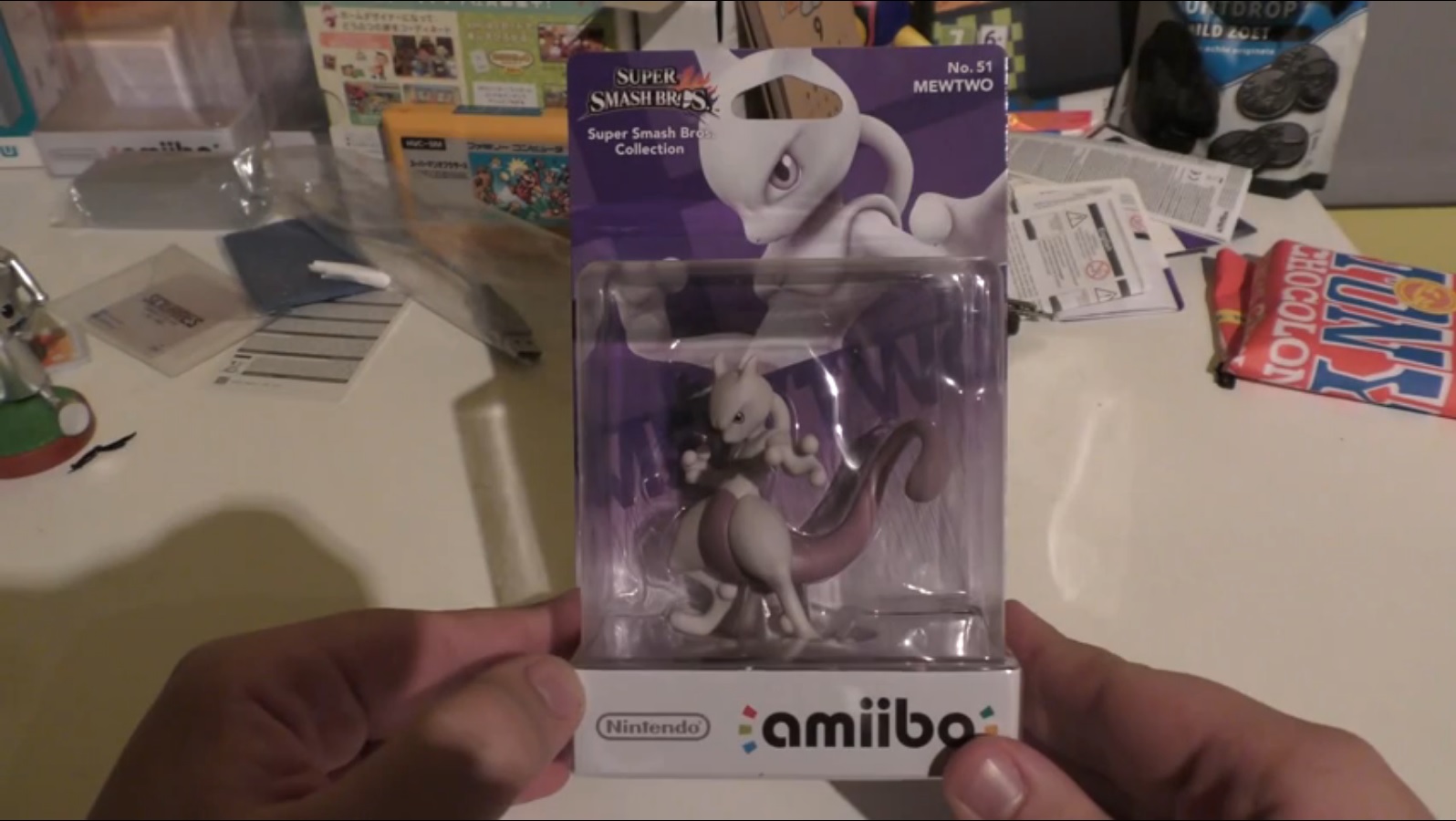 NintenDaan posted a video in which he unboxes the Mewtwo amiibo. If you'd like to get another look at the figure, check out the video below.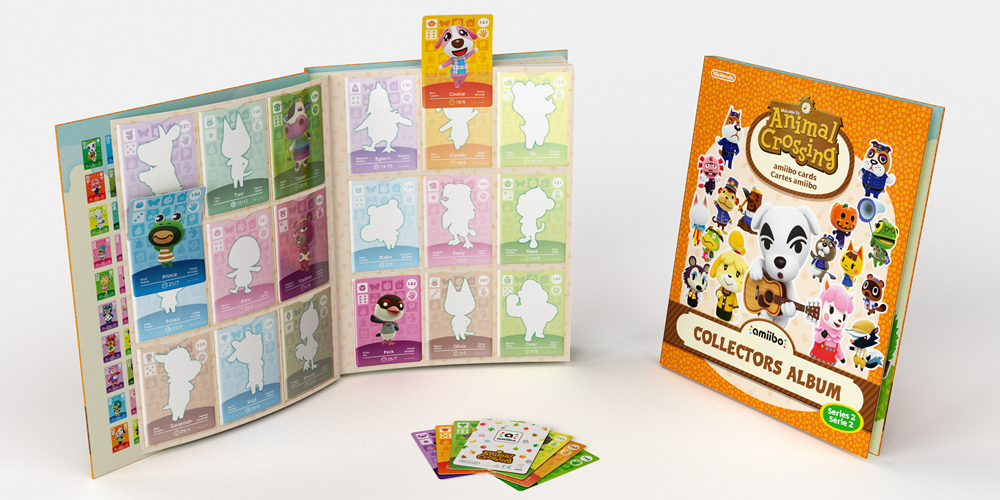 Nintendo of Europe has nailed down a release date for the second series of Animal Crossing amiibo cards. Via Twitter, the company announced that the new cards are arriving on November 20. That's also when the new album will be available.
Here's the relevant tweet:
Series 2 of the Animal Crossing amiibo cards arrive in stores on 20th November alongside the corresponding album! pic.twitter.com/o9ft2Zbwsj

— Nintendo of Europe (@NintendoEurope) October 19, 2015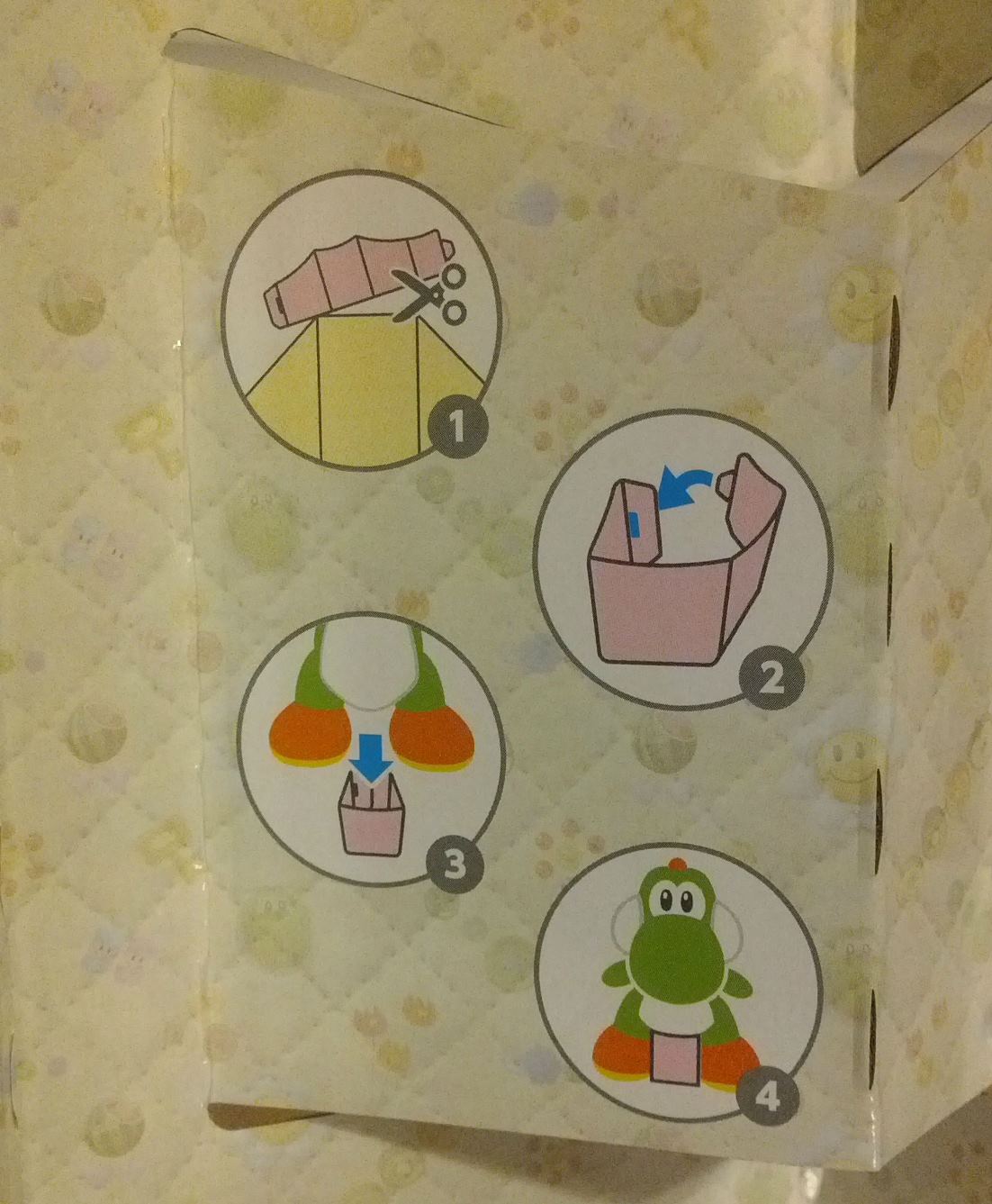 The Mega Yarn Yoshi amiibo packaging comes with a small extra. Inside the box, you can cut out a stand that can be used to help the plushie stand upright. Yoshi might be just fine on its own, but some owners may find that the stand comes in handy.
There are also photos floating around comparing the Mega Yarn Yoshi to the other Yoshi amiibo and figures. We've posted those below.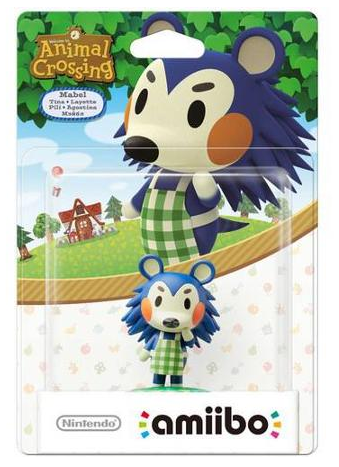 Pre-orders for the Mabel amiibo are now live on Walmart. Get yours here. Chances are that it won't be available for too long!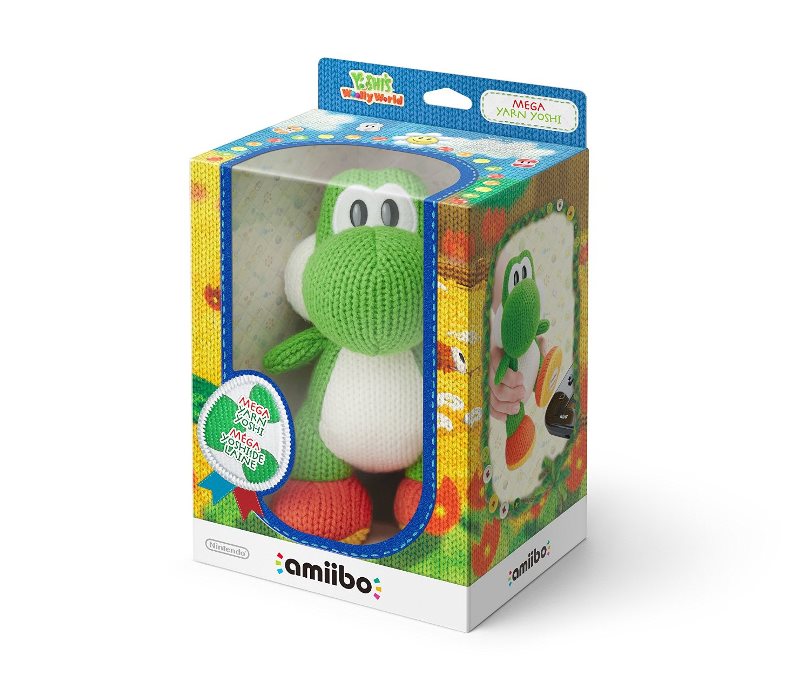 The Mega Yarn Yoshi amiibo began to hit stores in Canada yesterday. In the video below, you can see the plushie being unboxed.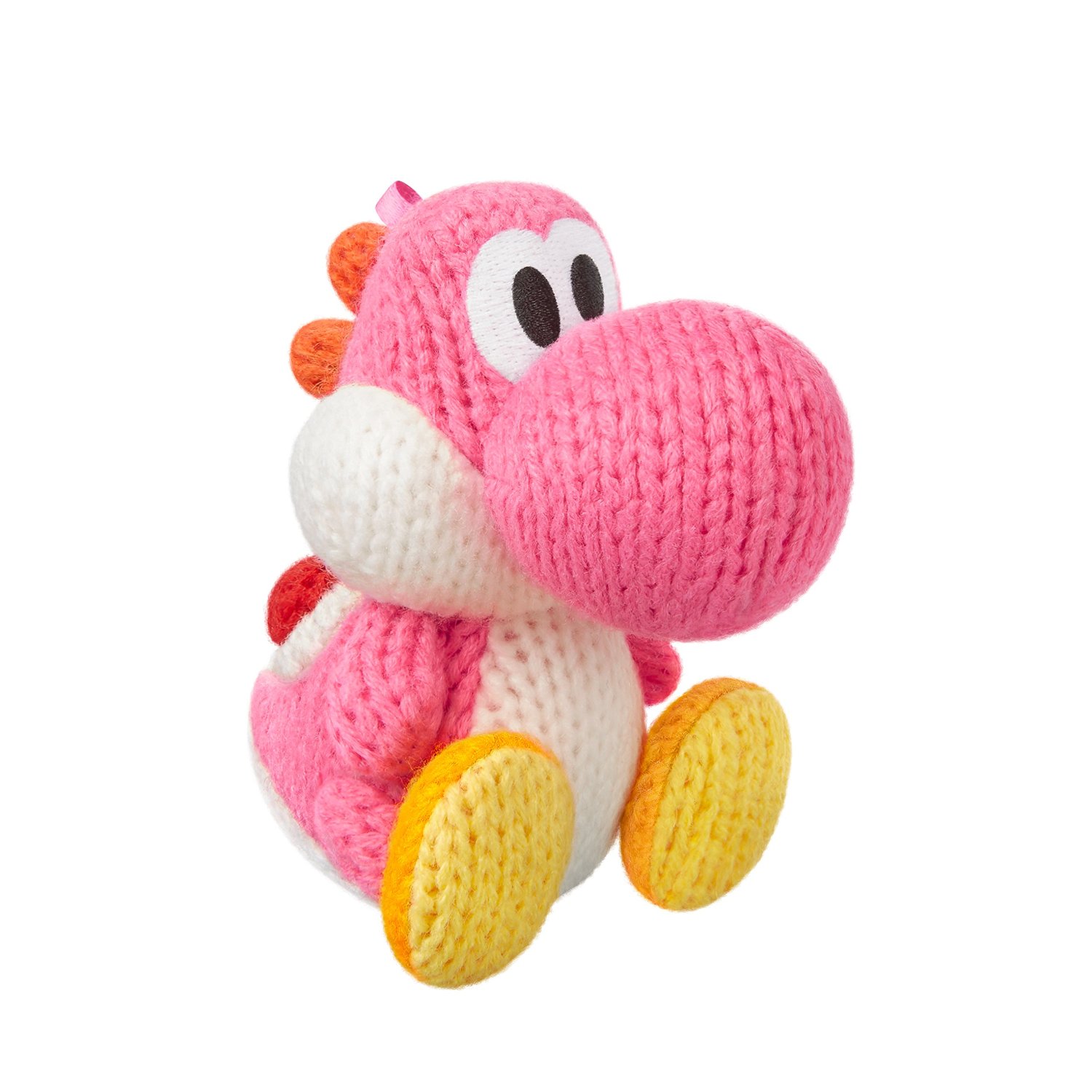 Amazon will begin taking orders for the Yarn Yoshi amiibo later today. You'll want to keep track of this link
for the pink version and this page
for the blue version.
They'll be up at the following times:
Pink Yarn Yoshi
1:00pm PT
2:00pm MT
3:00pm CT
4:00pm ET
Blue Yarn Yoshi
2:00pm PT
3:00pm MT
4:00pm CT
5:00pm ET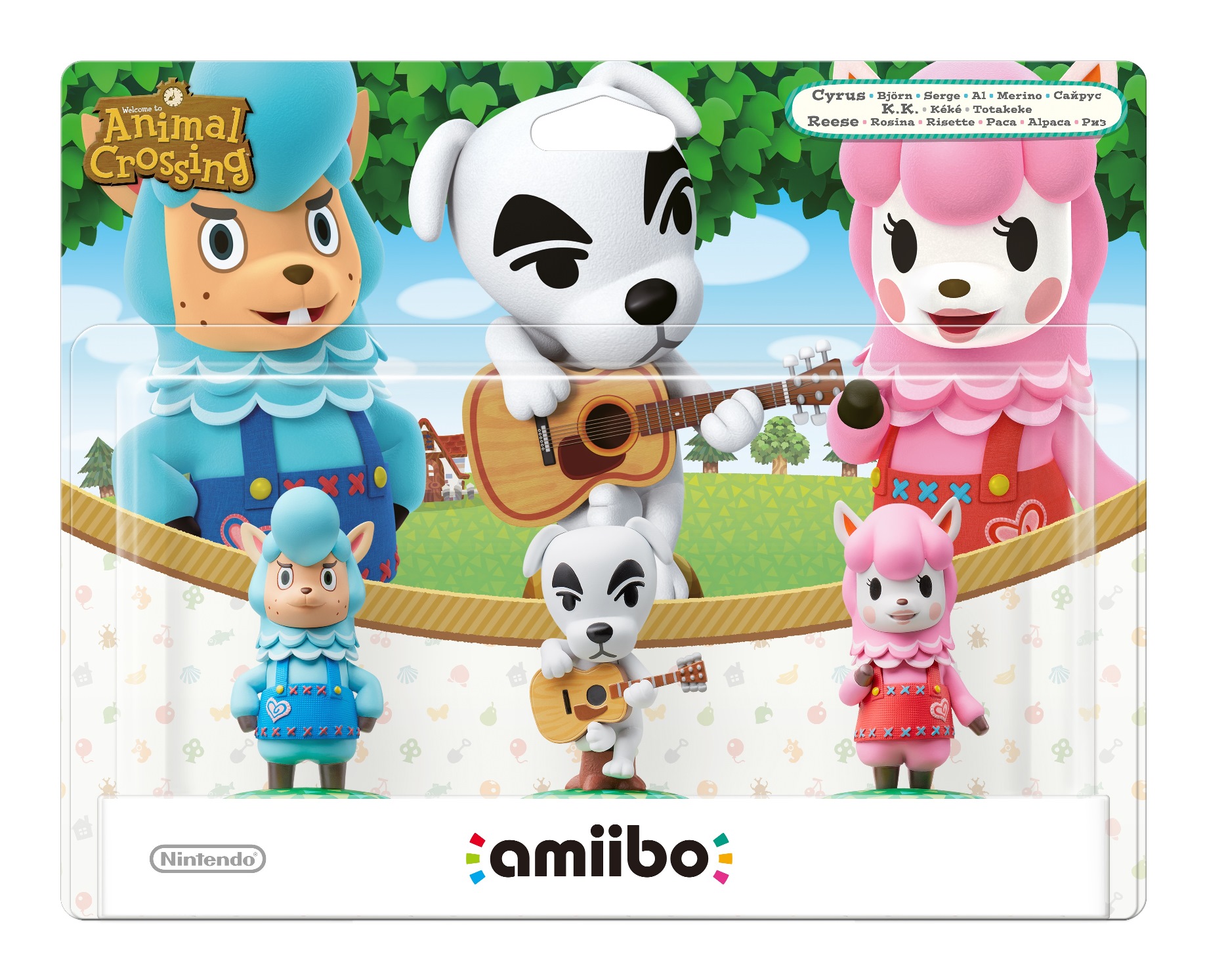 Update: Mewtwo here. Toom Nook here.
---
Pre-orders for the Animal Crossing amiibo 3-pack are live on Walmart. Get yours here. The bundle comes with Cyrus, K.K., and Reese.