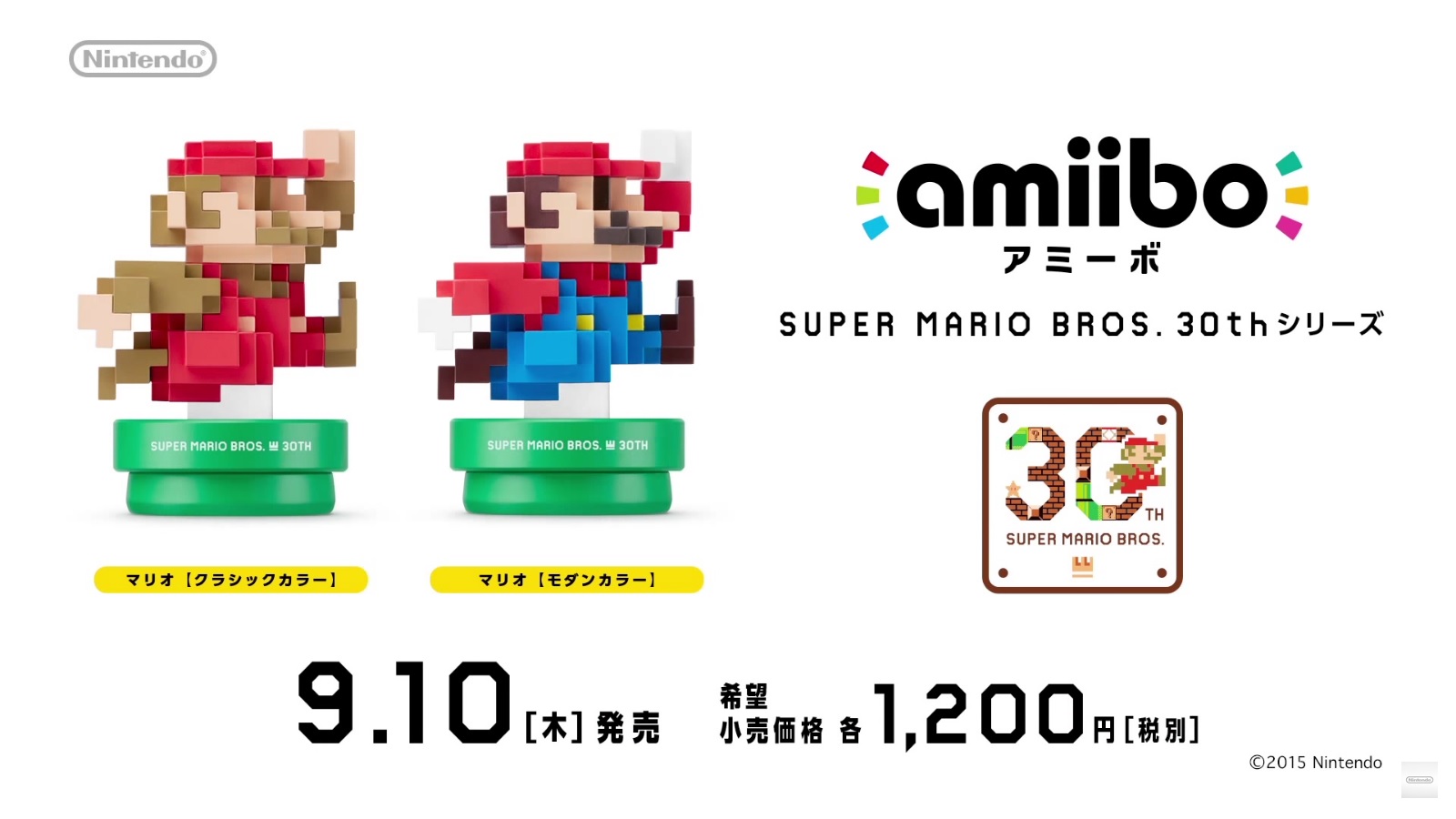 Nintendo added a new video to its Japanese YouTube channel today to promote the amiibo support in Super Mario Maker. Take a look below.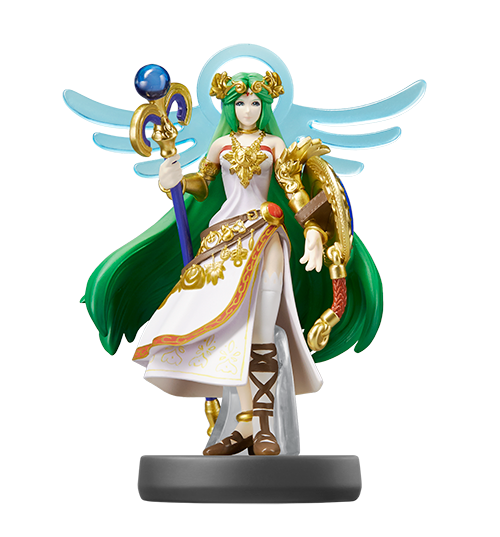 The Palutena amiibo is going up for sale on Amazon's website soon. You'll want to head on over to this link
at 5 PM ET / 2 PM PT.
Amazon previously said that it expects to have "ample" quantities of the Palutena amiibo, though it's still expected to sell out. You should be able to purchase one so long as you're on the site when it becomes available in about an hour.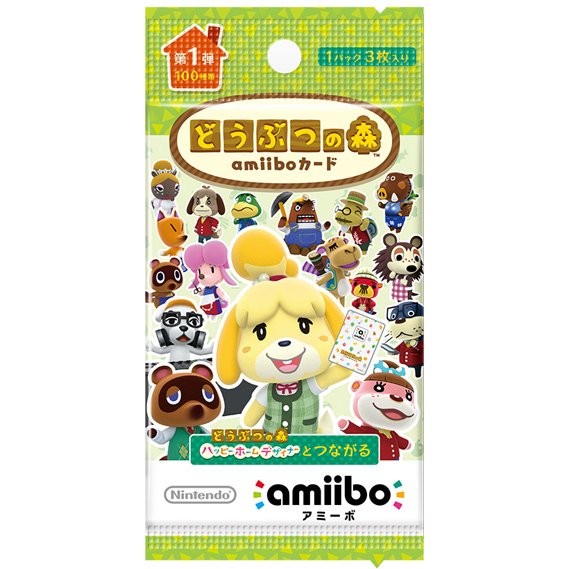 The Animal Crossing amiibo cards, along with Animal Crossing: Happy Home Designer, are coming to Japan next week. While the cards haven't been released yet, they're apparently already facing a "major stock shortage".
Retailer AmiAmi has been informing customers about the situation in a new email. Because of the shortage, "most orders" will not be fulfilled.
Here's the complete notice sent out to consumers:

The Nintendo UK store has restocked a whole bunch of amiibo. Lucina, Marth, Ness, Greninja, and many other figures are now available for purchase.
Below is the full lineup of restocked amiibo:
PAC-MAN No.35 amiibo
Ness No.34 amiibo
Lucina No.31 amiibo
Robin No.30 amiibo
Olimar No.44 amiibo
Marth No. 12
Ike No.24 amiibo
Toad amiibo (Super Mario Collection)
Pit No.17
Rosalina No.19 amiibo
Dr. Mario No.42 amiibo
Bowser Jr. No.43 amiibo
Mario amiibo (Super Mario Collection)
Sonic the Hedgehog No.26 amiibo
King Dedede No.28 amiibo
Jigglypuff No.37 amiibo
Toon Link No.22 amiibo
Greninja No.36 amiibo
Bowser amiibo (Super Mario Collection)
Bowser No.20 amiibo
Little Mac No.16
Meta Knight No.29 amiibo
Charizard No.33 amiibo
You'll want to visit this link to purchase amiibo.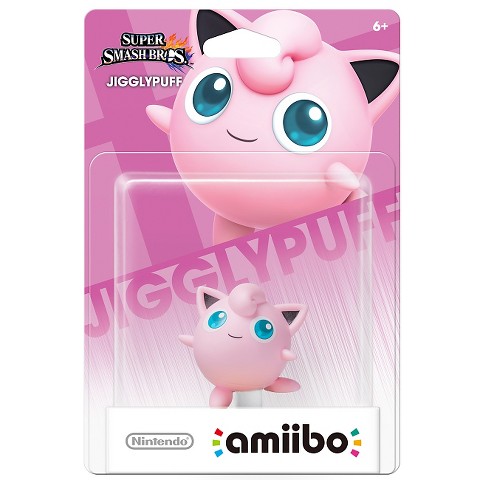 If you're still looking for a Jigglypuff amiibo, you should head on over to Target's website. The figure is currently in stock on the retailer's website. To place an order, check out the official page here.
Thanks to Mike for the tip.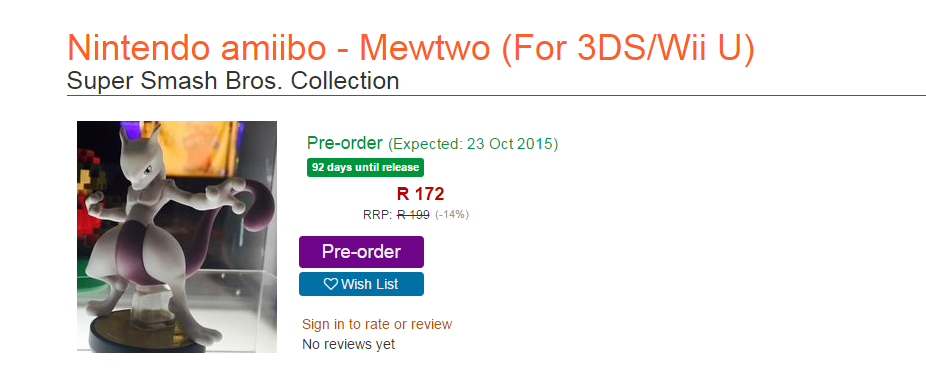 Raru, a retailer in South Africa, has listed the Mewtwo amiibo for release on October 23. Nintendo has naturally not confirmed such a date.
We tend to be cautious when it comes to retailer listings, but Raru's listing is interesting. You may recall that they leaked the Splatoon amiibo and game's launch date before the information was announced. This doesn't necessarily confirm that the Mewtwo date is accurate, but it may be worth paying attention to.
Thanks to Jake for the tip.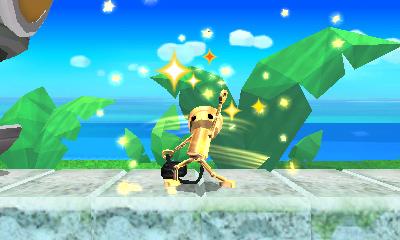 Siliconera has posted its full interview with Chibi-Robo!: Zip Lash assistant director Risa Tabata and series producer Kensuke Tanabe. The two teased more vehicle stages for the game, talked about the related amiibo, spoke about how the series would be "shiny" on Wii U, and left a message for fans.
You can find excerpts about these topics below. The entire interview is located on Siliconera.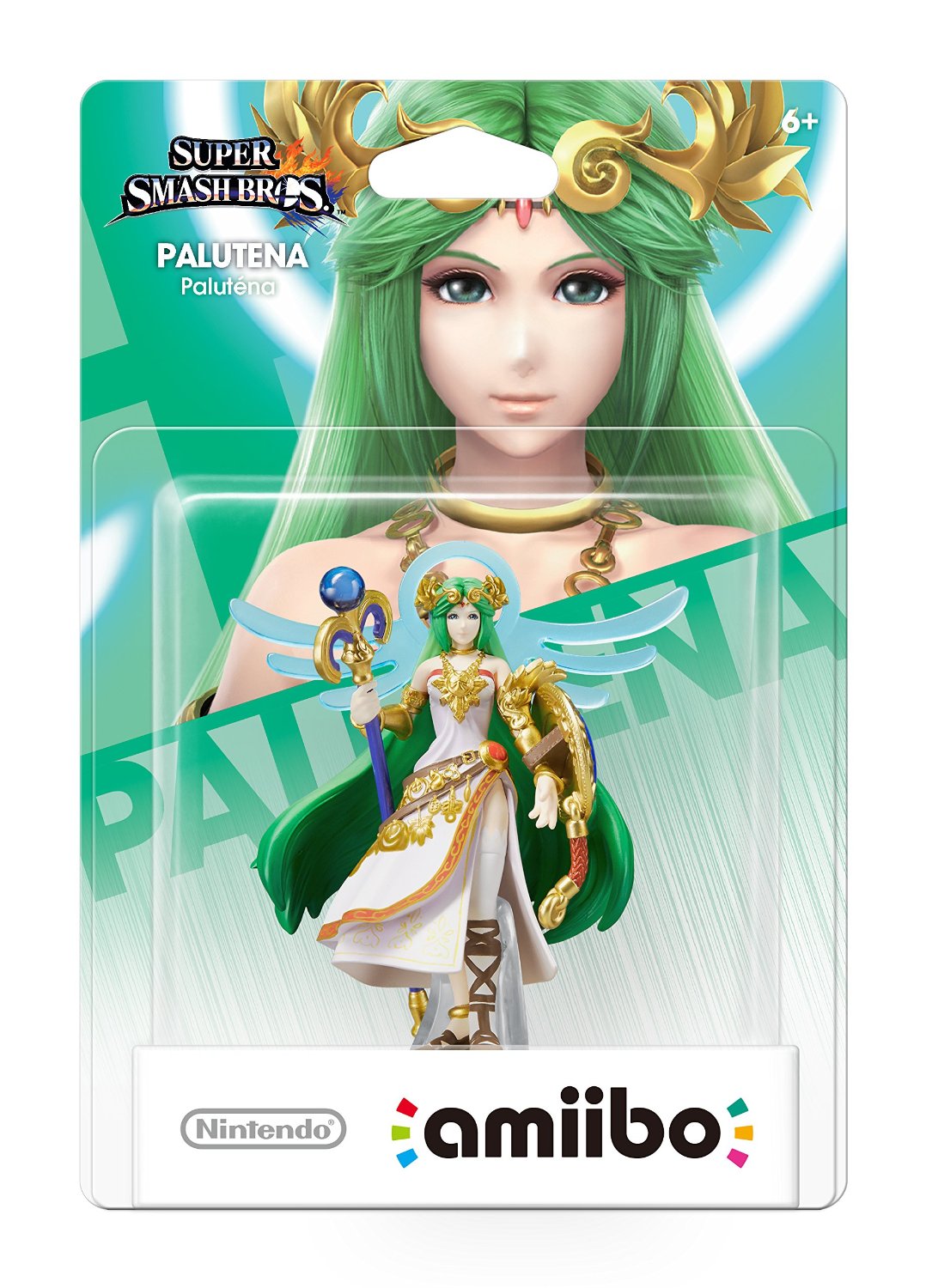 Amazon has shared more information about the upcoming release of the Palutena amiibo, which is exclusive to the retailer in the United States.
Consumers can begin placing orders for Palutena at 5 PM ET / 2 PM PT this Friday. There will be a limit of 1-per customer. Additionally, 1-Click Ordering will be disabled.
Amazon says it will "have ample quantities of this amiibo". However, the figure is still expected to sell out due to "very high" demand.
Head past the break to read up on Amazon's full email that was just sent out to customers. We'll have another reminder on Friday, but you'll want to keep track of this page
.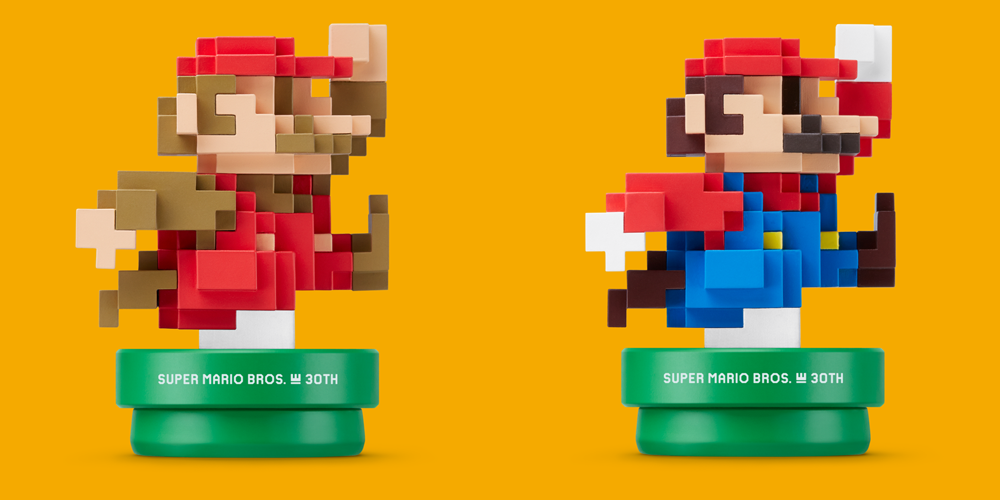 Nintendo provided a European release date update for the 8-bit Mario amiibo over on its Twitter account. The Classic Colors Mario variant is reconfirmed for September 11, which we heard about previously. It's also now known that the Modern Colors edition is due out on October 23.
Nintendo's official tweet reads:
Classic Colours Mario amiibo will be available on its own from 11/09. The Modern Colours variant arrives on 23/10 pic.twitter.com/bTE8ES4xSH

— Nintendo of Europe (@NintendoEurope) July 22, 2015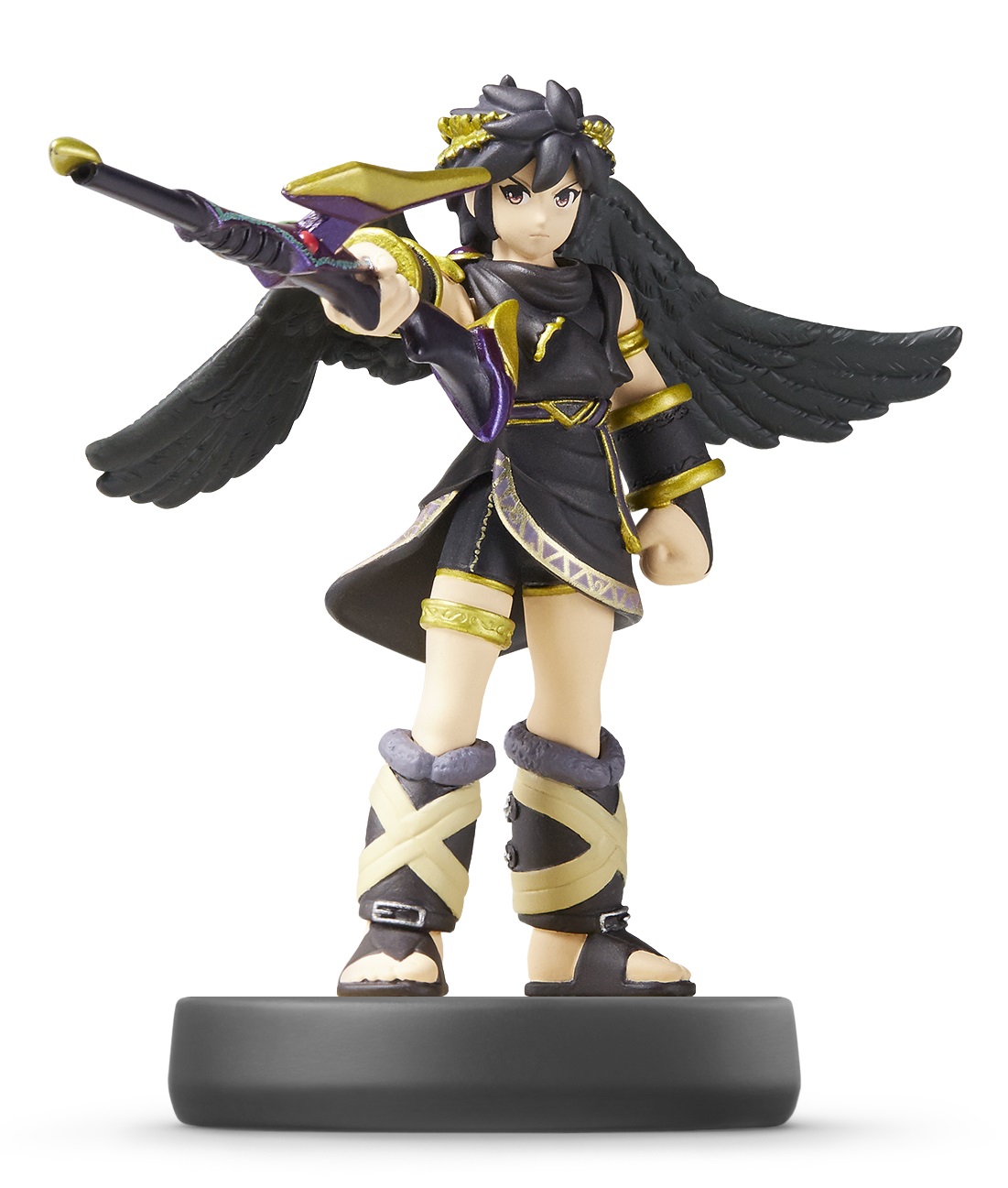 Originally, the Dark Pit amiibo was thought to be a Best Buy exclusive in Canada. There's been talk since then that this wouldn't be the case, but it wasn't until today that we received concrete information.
Walmart is now listing the Dark Pit amiibo on its Canadian website. While the listing isn't live yet, this means that Best Buy won't be the only retailer in the country to be selling the figure. That's good news for amiibo fans in Canada!