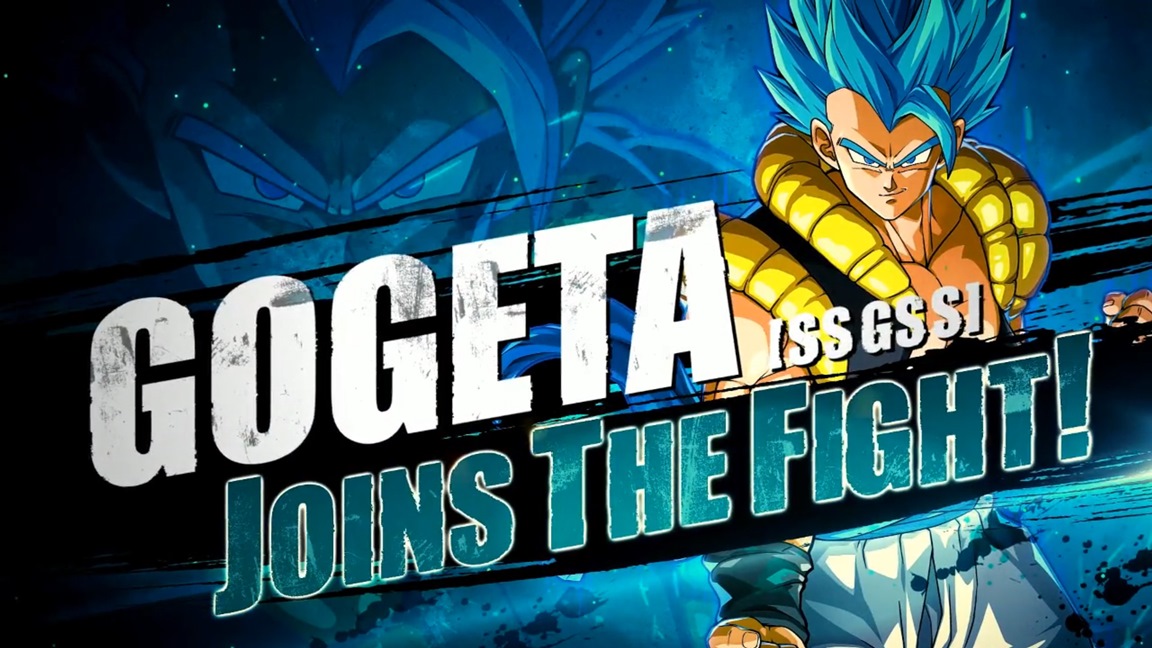 Gogeta (SSGSS), the latest character revealed as DLC for Dragon Ball FighterZ, has received some demonstration of gameplay during this weekend's TGS 2019.
YouTube channel PS360HD2 has provided footage of the moveset breakdown. Those interested can check it out below.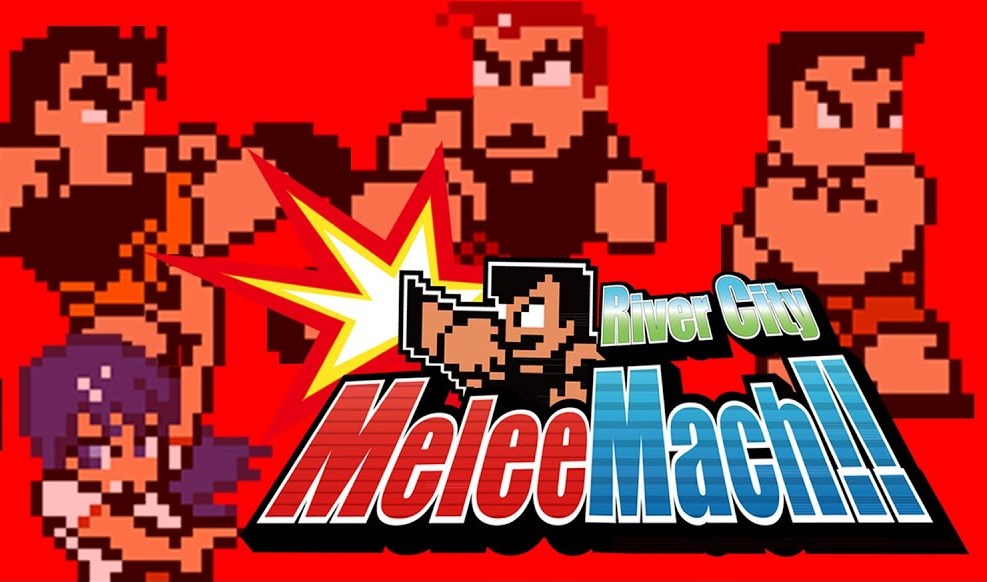 Arc System Works has issued a new system trailer for River City Melee Mach!!, which launches for Switch worldwide on October 10. Check it out below.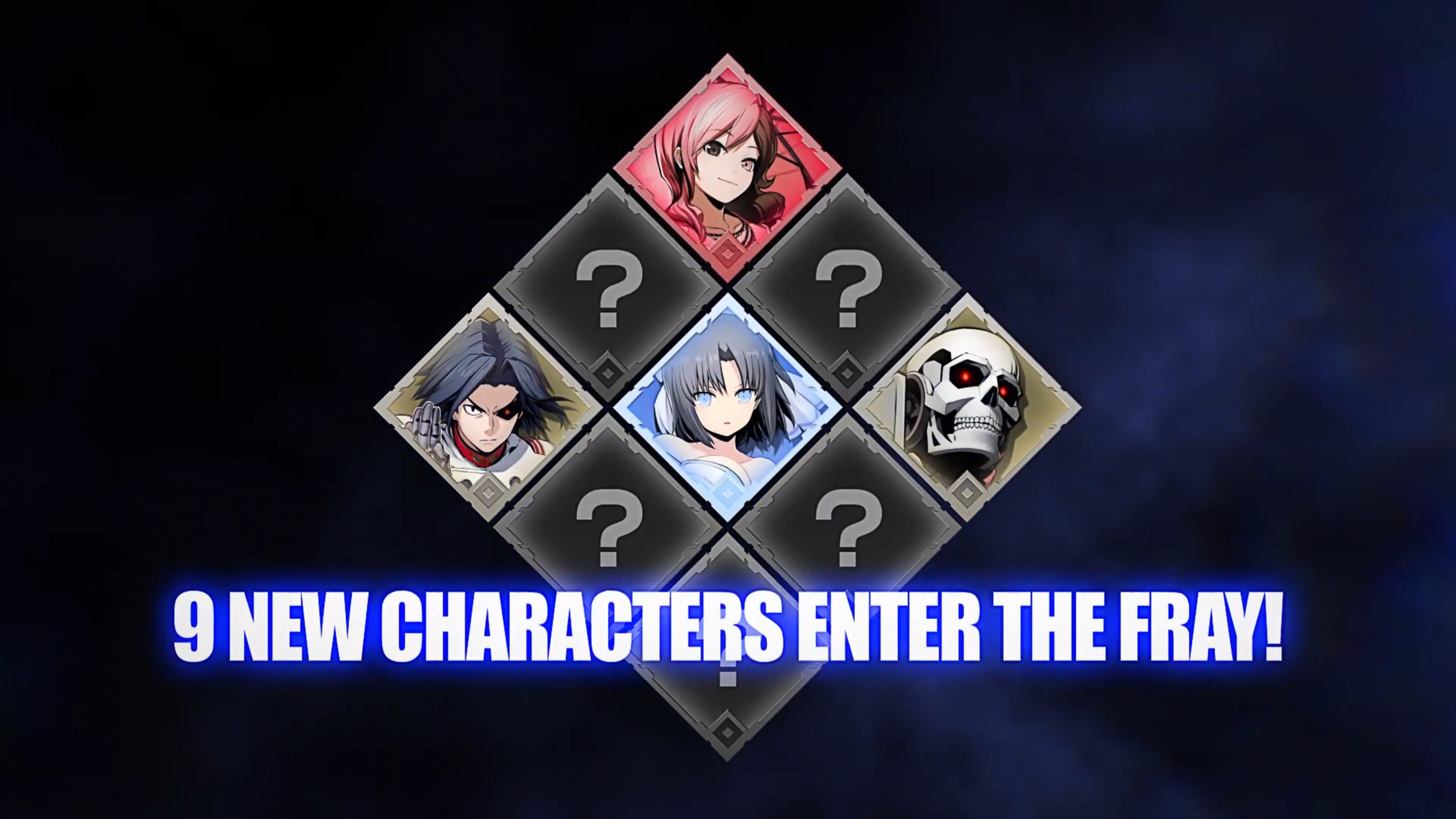 On November 21, BlazBlue: Cross Tag Battle is getting a new 2.0 update. On the same day, players will be able to purchase a content pack containing nine new playable characters and more. So far, four have been announced: Yumi from Senran Kagura: Estival Versus, Blitztank from Akatsuki Blitzkampf, Akatsuki from Akatsuki Blitzkampf, Neo Politan from RWBY.
Arc System Works will soon be unveiling the five remaining characters. A new BlazBlue: Cross Tag Battle DLC trailer will debut during the Arc Nama SP live stream on September 22 at 11:00 Japan time, the company has confirmed.
The live stream will be held in the regular places. Fans can watch the event as it happens on YouTube, Twitch, and Niconico.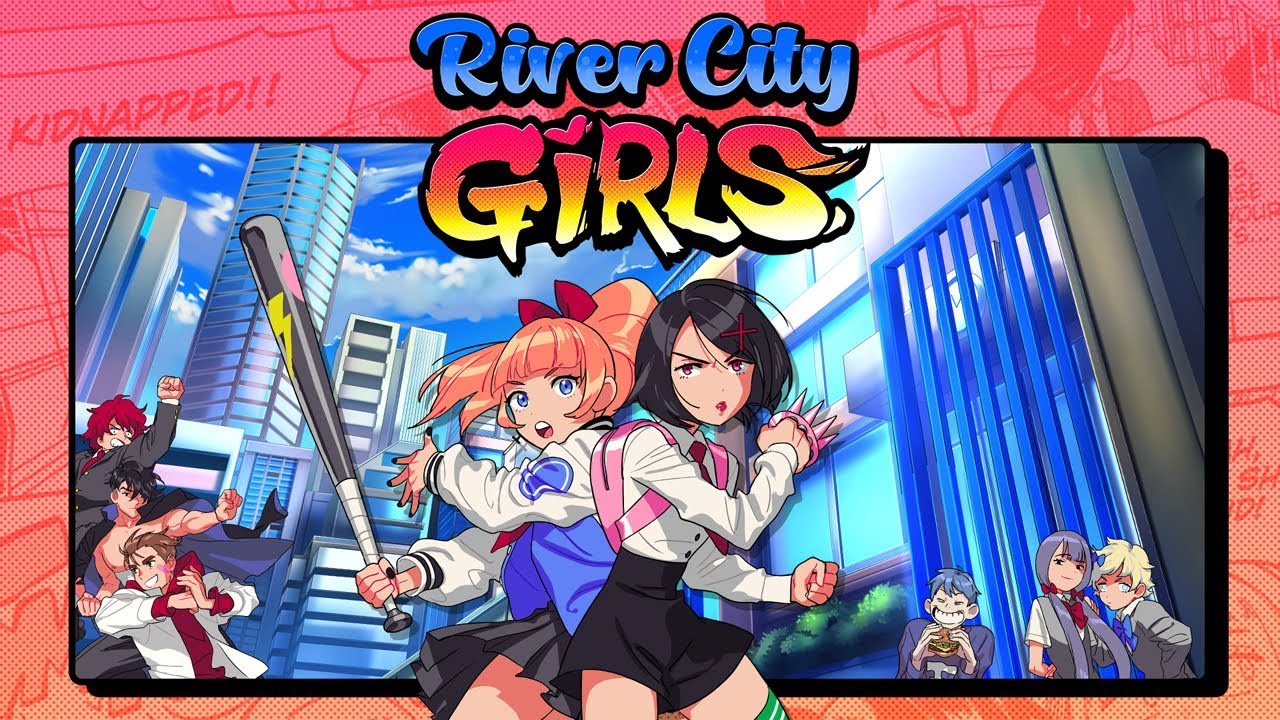 River City Girls is available for Switch starting today. WayForward has shared a new launch trailer, which we have below.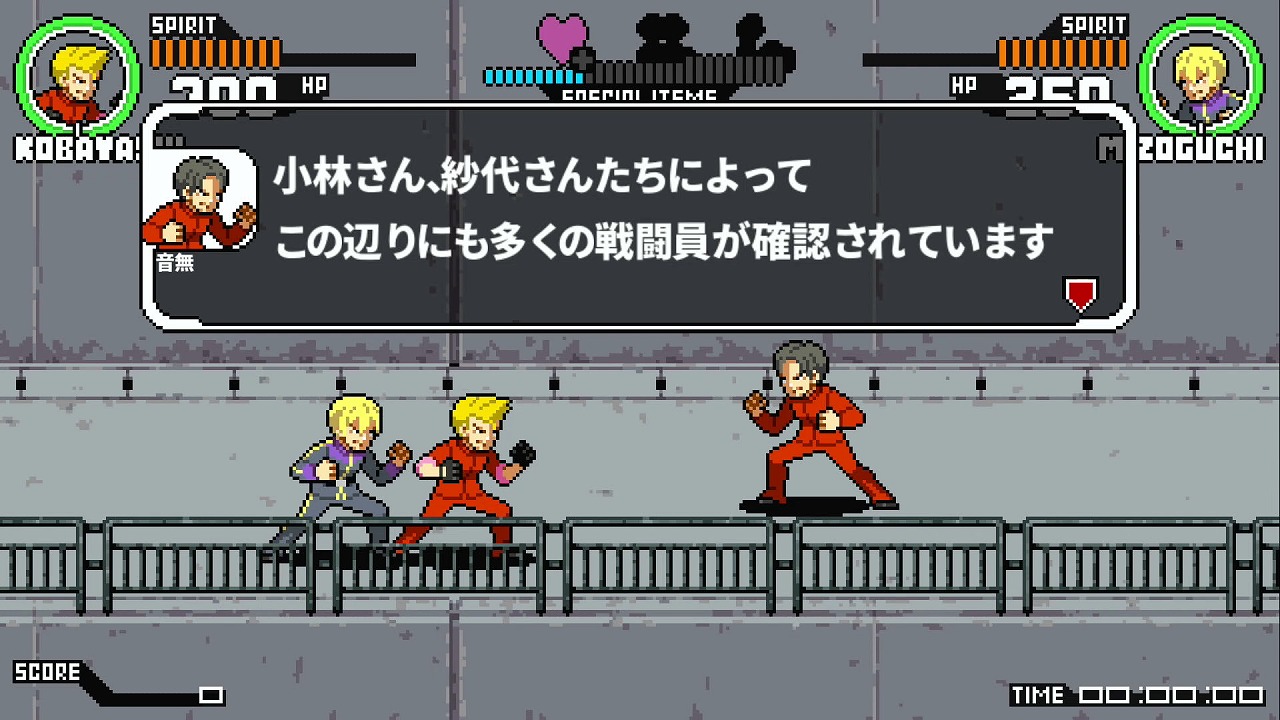 Arc System Works today announced Stay Cool, Kobayashi-san!: A River City Ransom Story, a new entry in the Kunio-kun series. A release is planned for Switch and other platforms this fall in Japan.
Stay Cool, Kobayashi-san!: A River City Ransom Story is a collaboration between Nekketsu Kouha Kunio-kun's Yoshihisa Kishimoto and Downtown Nekketsu Monogatari's Moqeqe Sekimooto. The spin-off features Masao Kobayashi, Kunio's long-time rival, and will depict stories previously untold about the character.
Below are the first screenshots: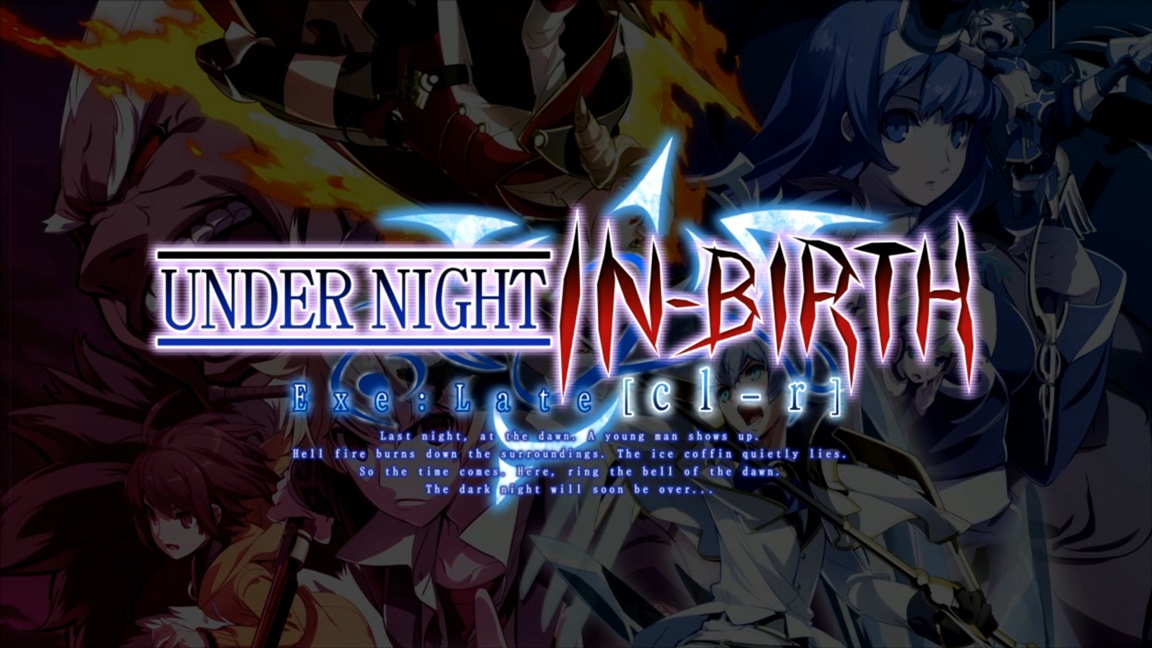 Under Night In-Birth Exe:Late[cl-r] was one of a few announcements made at Evo 2019. No platforms were confirmed at the time, but a Switch version seemed likely due to a rating that was previously unconfirmed.
Today, Arc System Works made it official. Under Night In-Birth Exe:Late[cl-r] will launch on Switch in 2020.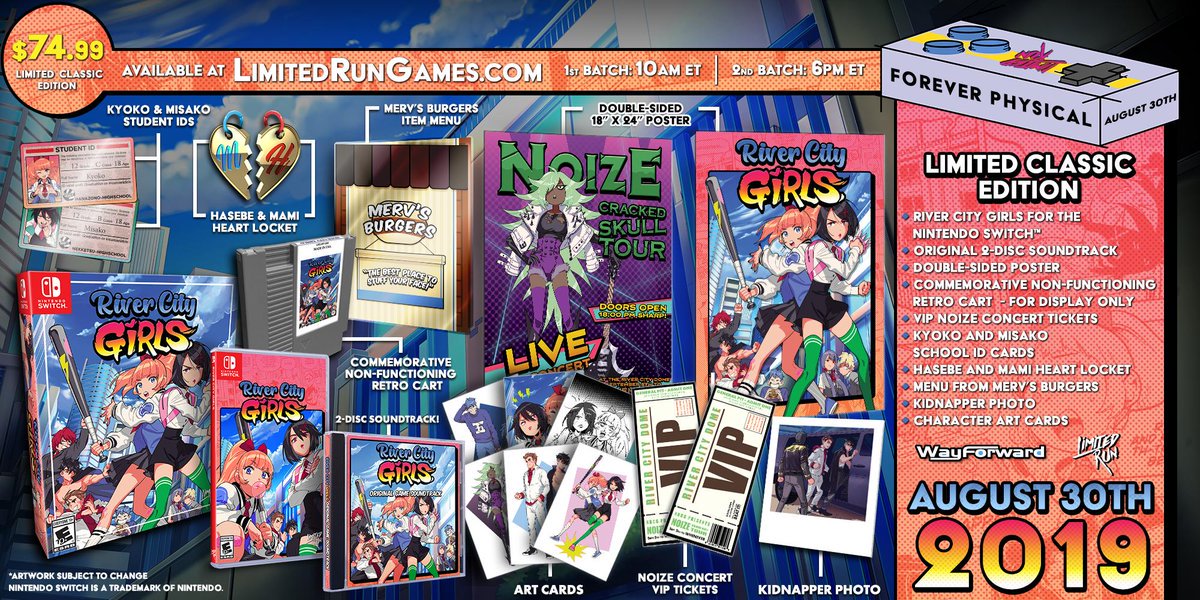 Pre-orders are now open for the physical version of River City Girls. You can reserve a copy on Limited Run Games' website.
In addition to a standard release, fans can also purchase a collector's edition with the following items: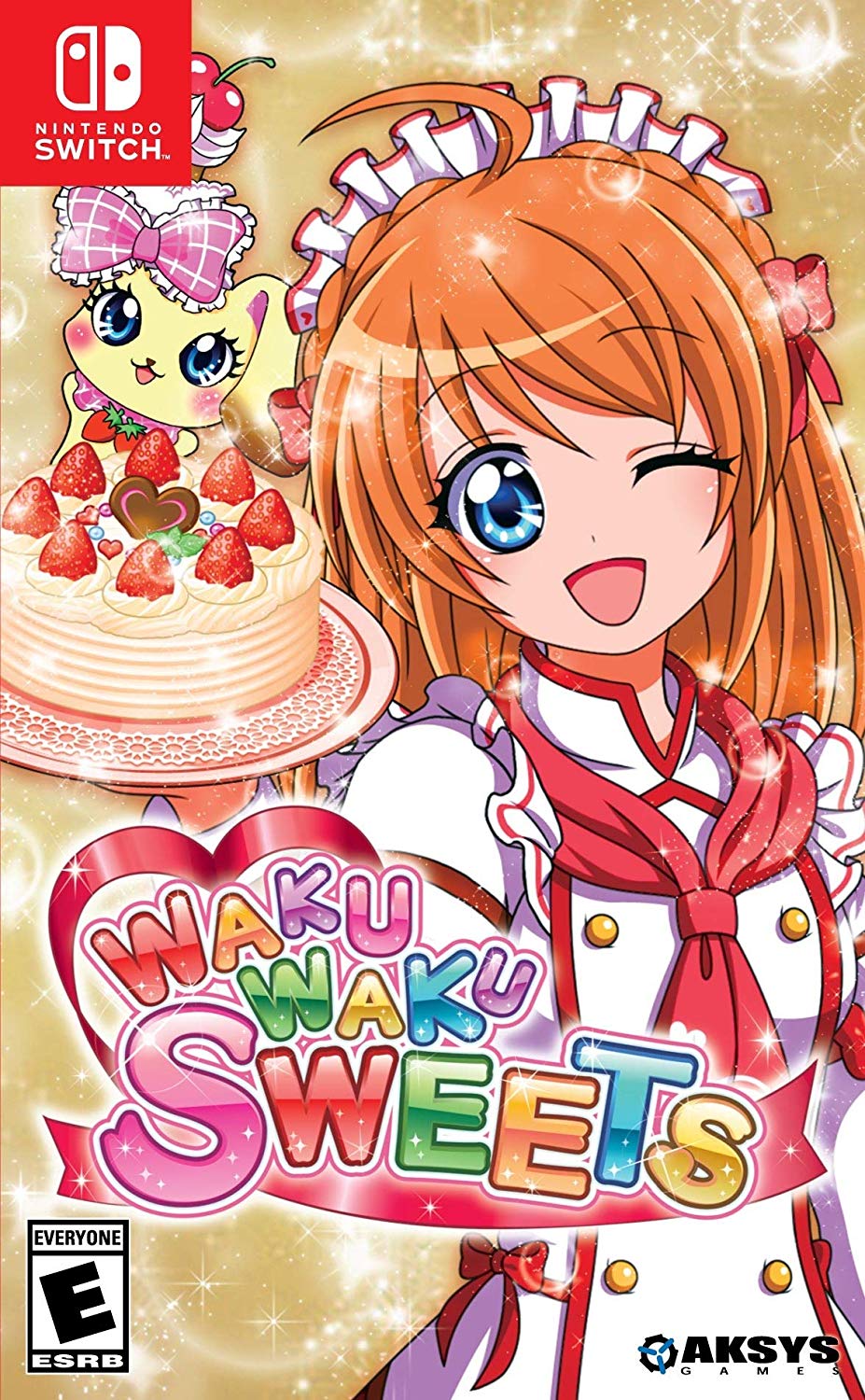 Aksys Games announced this week that the physical version of Waku Waku Sweets is slated for this winter. However, we actually have a final date: December 5.
Find the boxart for Waku Waku Sweets above. You can pre-order the game on Amazon here.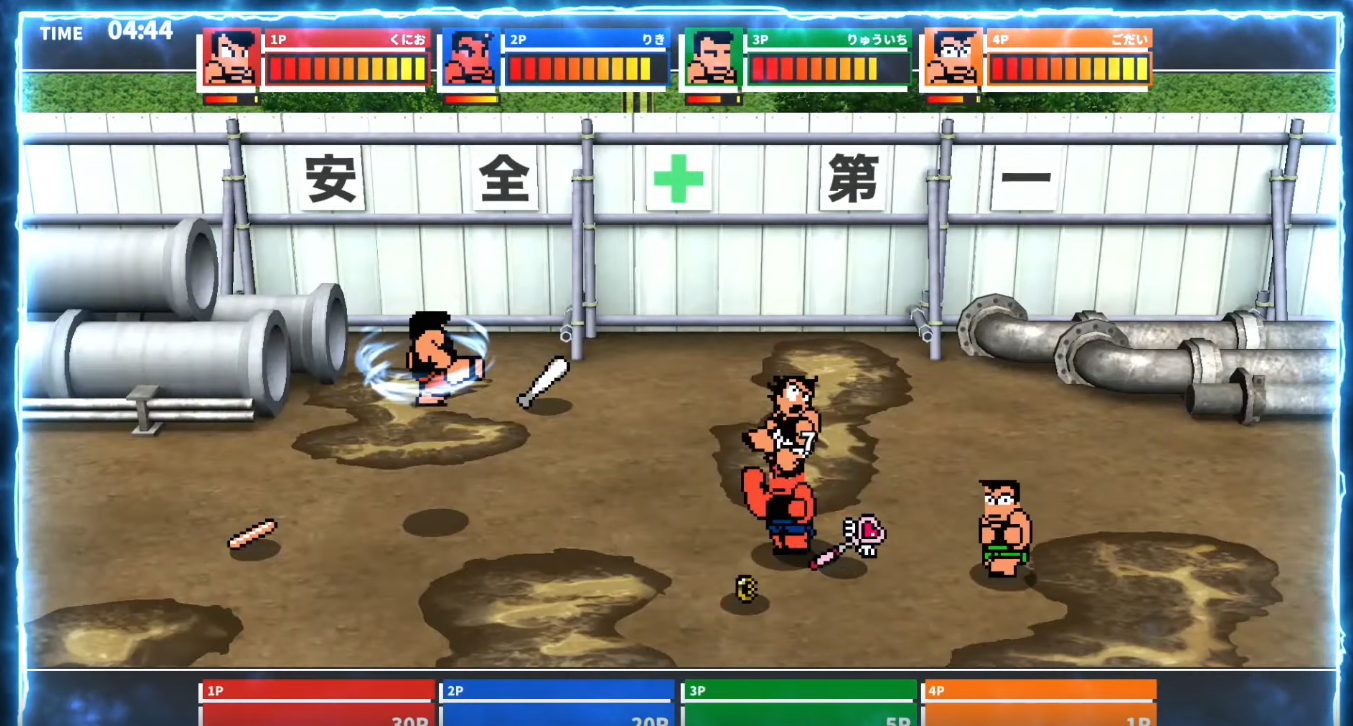 During the Nintendo Direct back in February, Arc System Works revealed a new entry in the River City / Kunio-kun franchise coming to the Nintendo Switch in Japan, titled Downtown Rantou Koushinkyoku Mach!!, which is actually an enhanced version of River City Melee: Battle Royal Special. Today, Arc System Works confirmed that the title will also be released in the West on the same day as in Japan: October 10. It'll be available via the Nintendo eShop. Check out the announcement trailer for the game: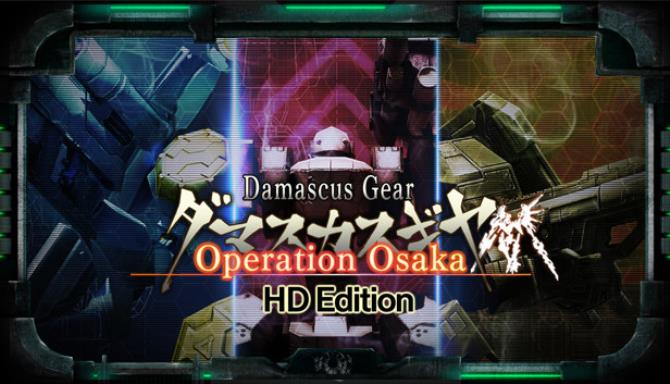 The latest issue of Famitsu has confirmed that the Arc System Works and APlus title Damascus Gear Operation Osaka is coming to Switch on August 29 in Japan.
Last month, a rating for a Switch port of the game appeared. Previously, the game has only seen release on PS4, Vita, and PC.