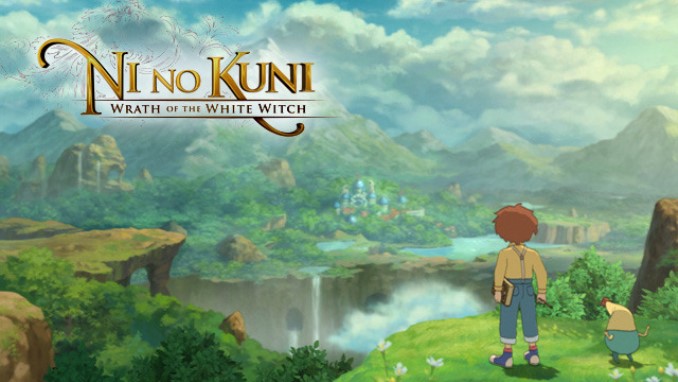 Bandai Namco and Level-5 have provided a bunch of screenshots from the upcoming Switch version of Ni no Kuni. We've rounded up the images below.
Ni no Kuni launches for Switch on September 20.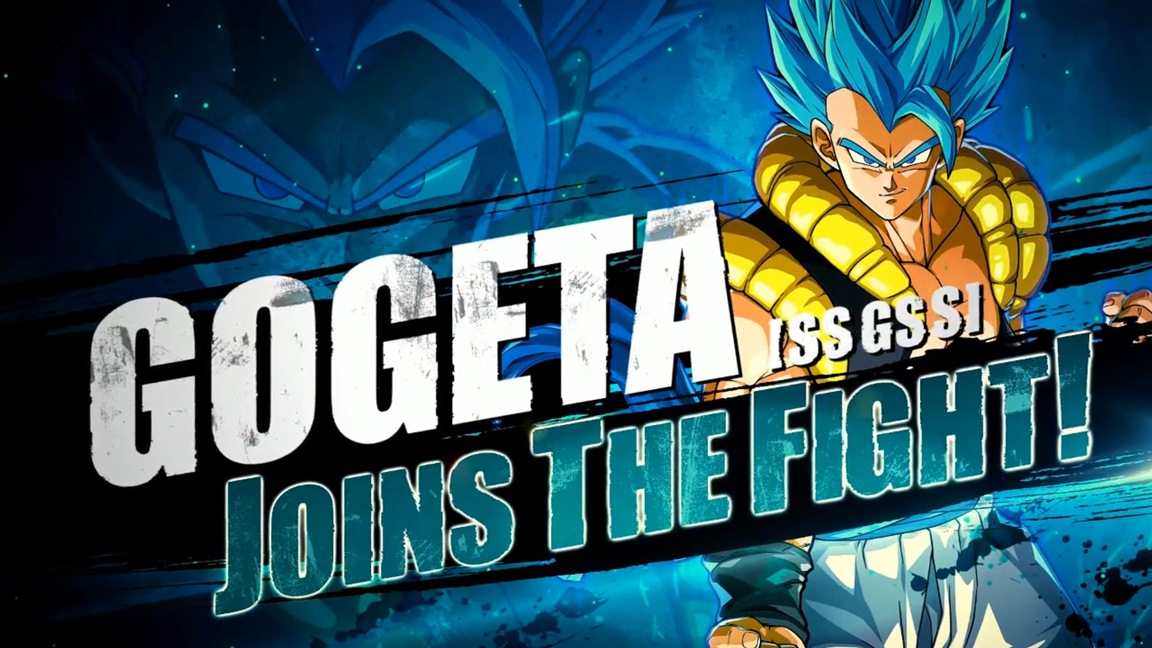 Dragon Ball FighterZ has another DLC character to add in Gogeta (SSGSS). In the latest issue of Jump, we learn a bit more about how the character will play.
The entrance scene for Gogeta (SSGSS) shows Goku and Vegeta fusing. He's capable of shooting Kamehameha and Galick Gun as standard Ki Blast attacks. Meanwhile, the Meteor Attack is the move used in the movie to defeat Broly.
Gogeta (SSGSS) is coming soon to Dragon Ball FighterZ, but there's no release date just yet.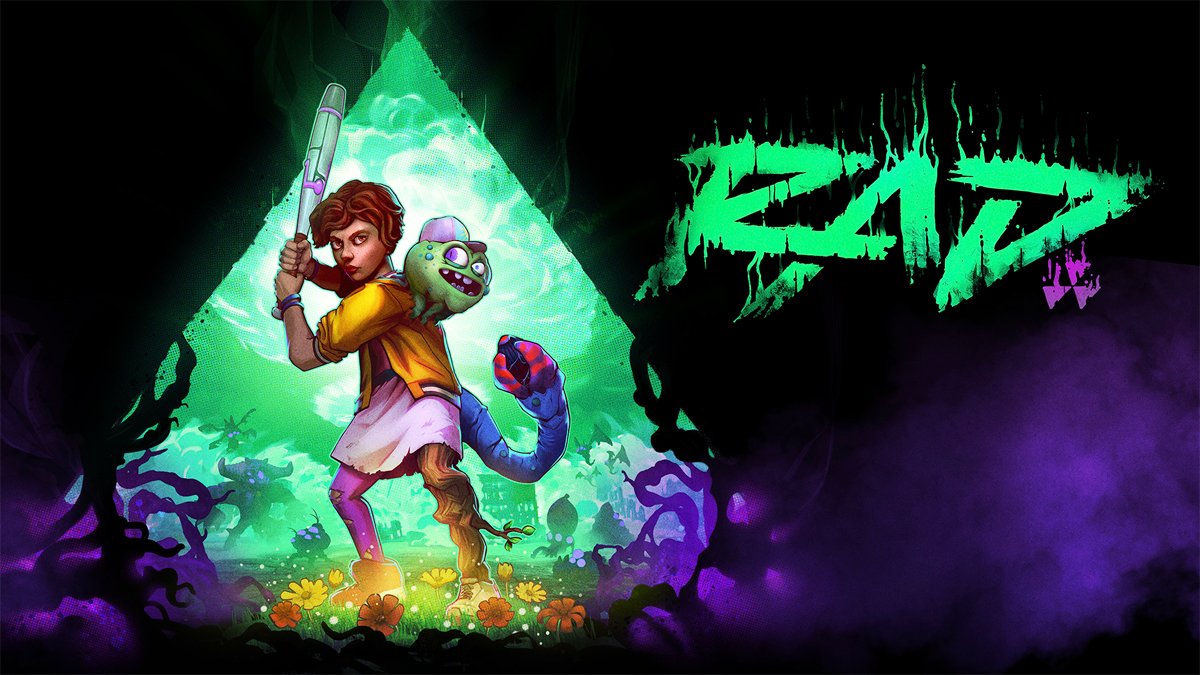 Bandai Namco uploaded a new launch trailer for Double Fine's Switch eShop game Rad. Watch the video below.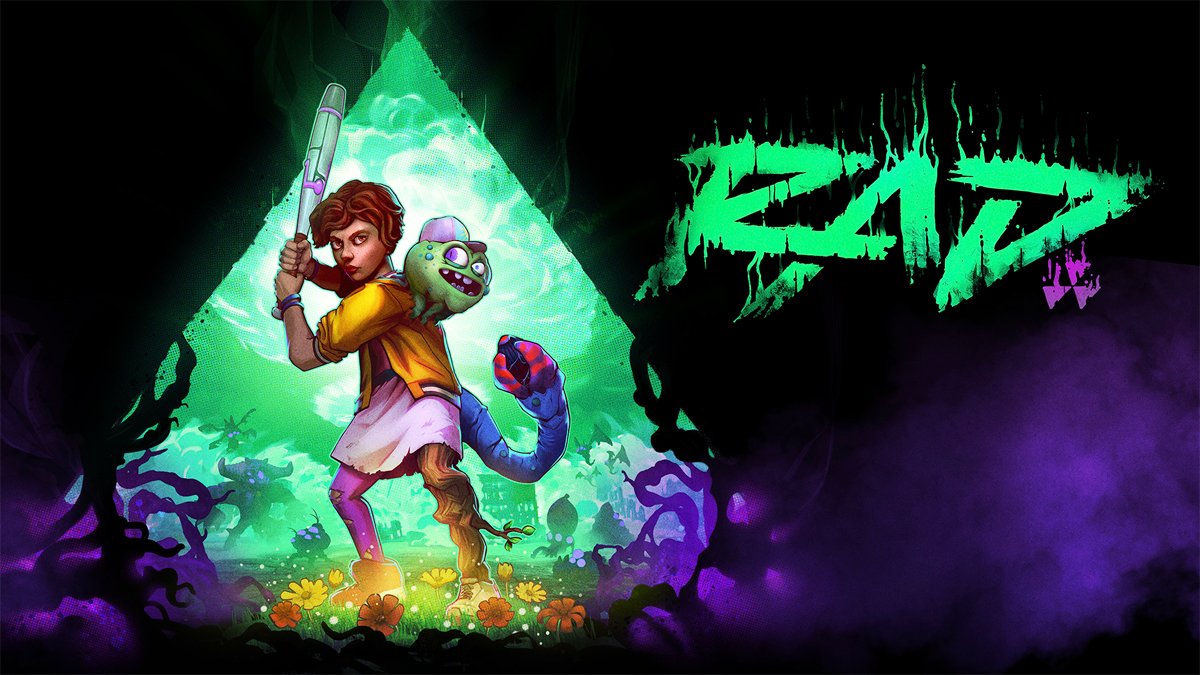 Game Informer has shared a bunch of footage from the final build of Double Fine's Rad. View the gameplay in the video below.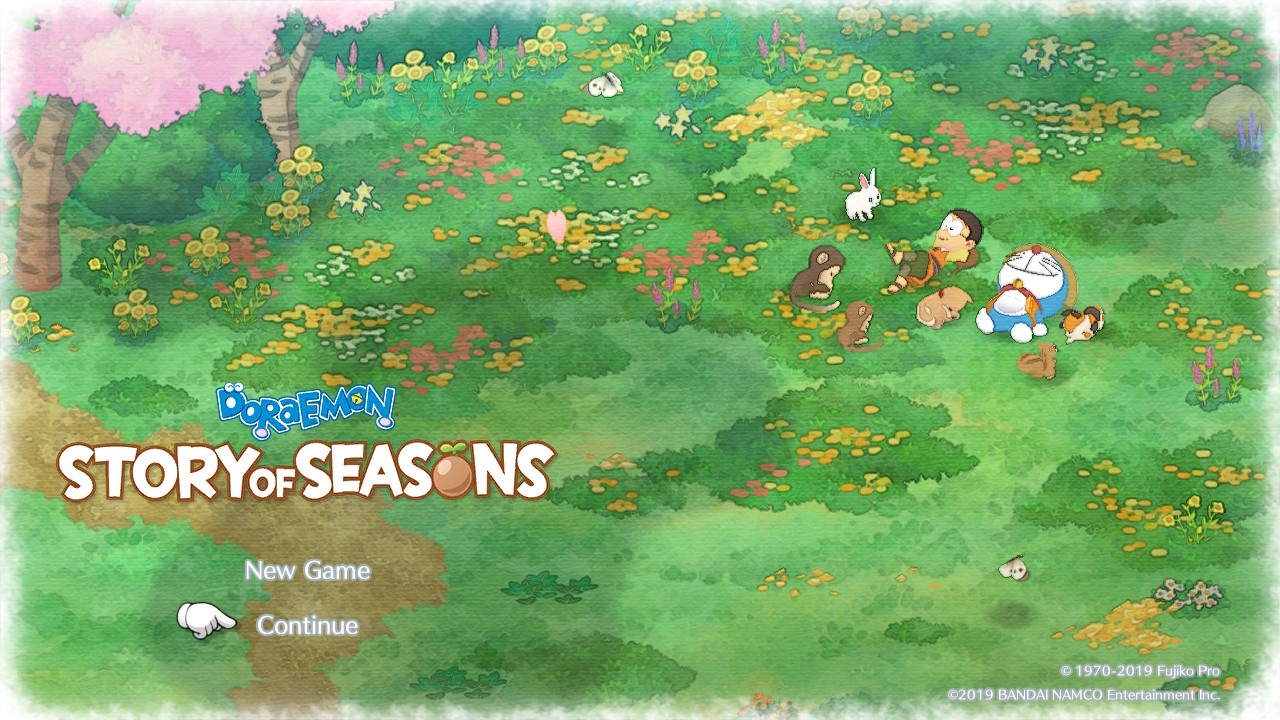 Bandai Namco has dated Doraemon Story of Seasons for the west. The game will be available in North America and Europe on October 11, the company announced today.
Doraemon Story of Seasons will let players "plant, grow, and harvest their way through a friendly adventure with Doraemon and his friends as they develop a town, and interact with the people in it, to build a thriving community."
Below are a new batch of English screenshots:
Source: Bandai Namco PR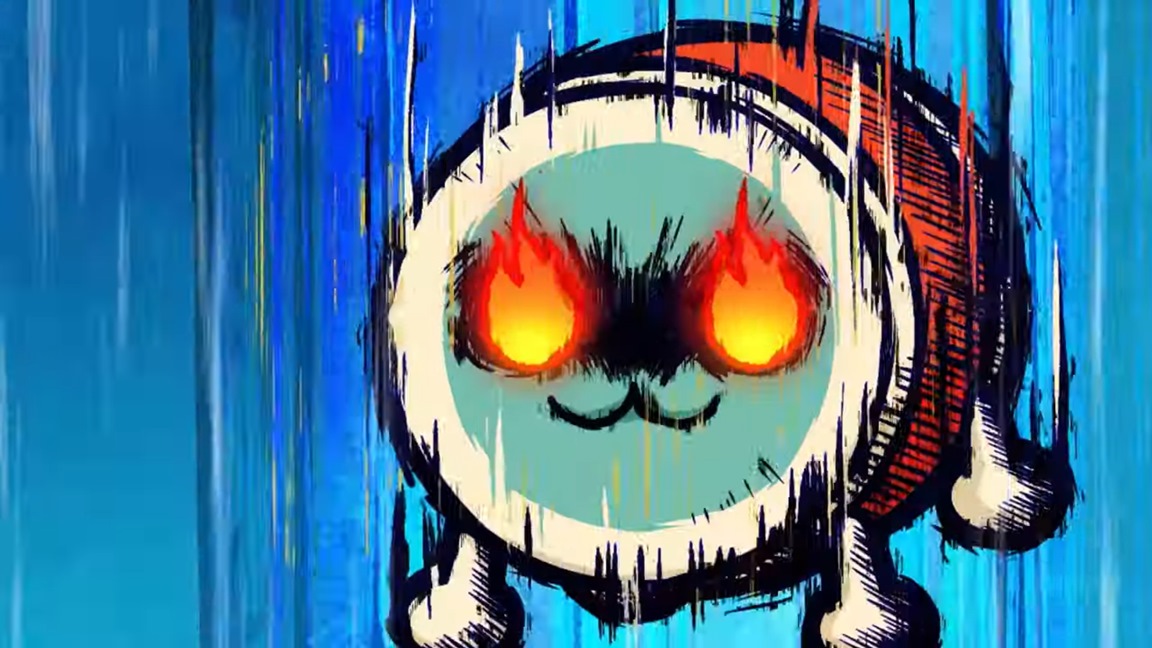 Bandai Namco has released a new DonKatsu Fight mode for Taiko no Tatsujin: Drum 'n' Fun.
In it, players are pitted against each other in a one-on-one fight. The objective is to knock down your opponent's HP by using power-ups. The mode supports local multiplayer as well as CPU versus.
Here's a trailer for DonKatsu Fight: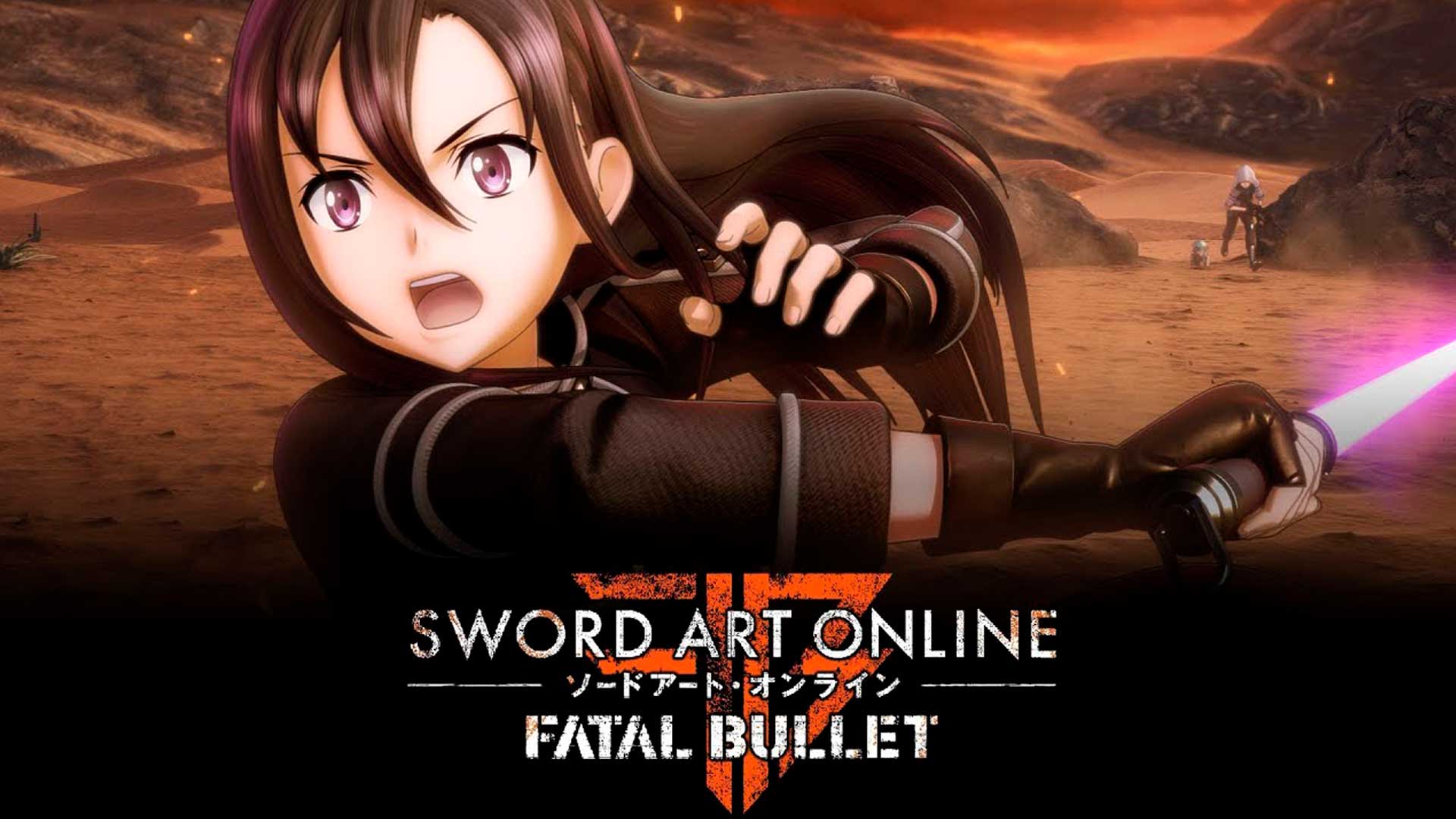 Bandai Namco released Sword Art Online: Fatal Bullet Complete Edition on Switch yesterday. For a look at some footage, check out the video below.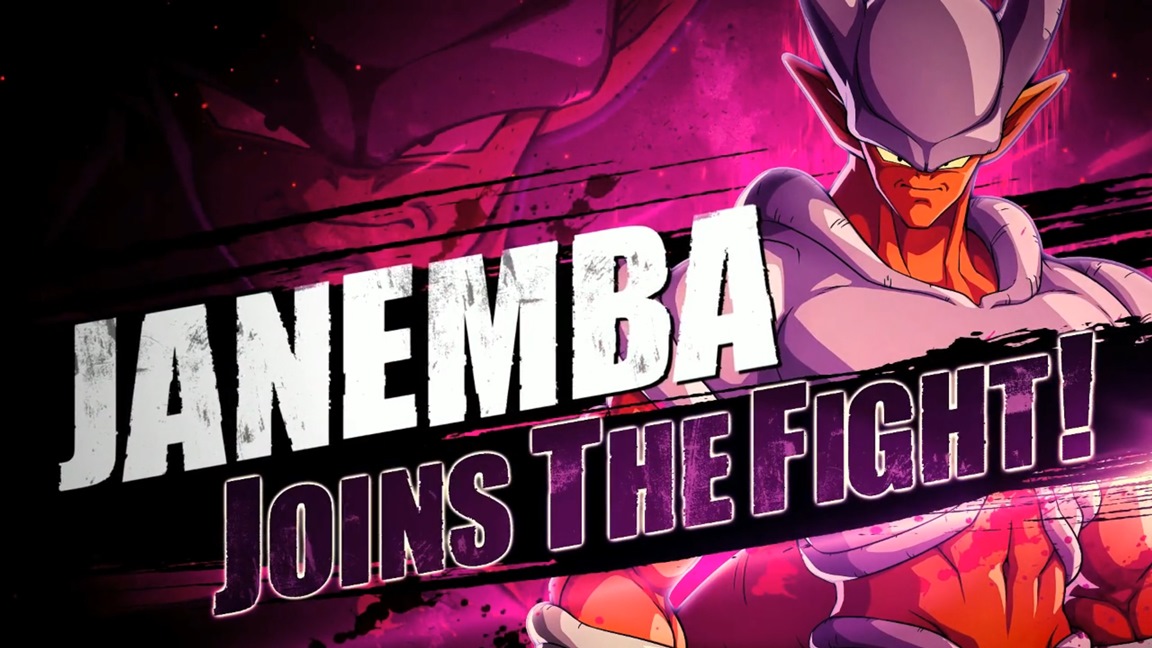 This week, Dragon Ball FighterZ received a brand new DLC character in the form of Janemba. View some footage from a GameSpot live stream below.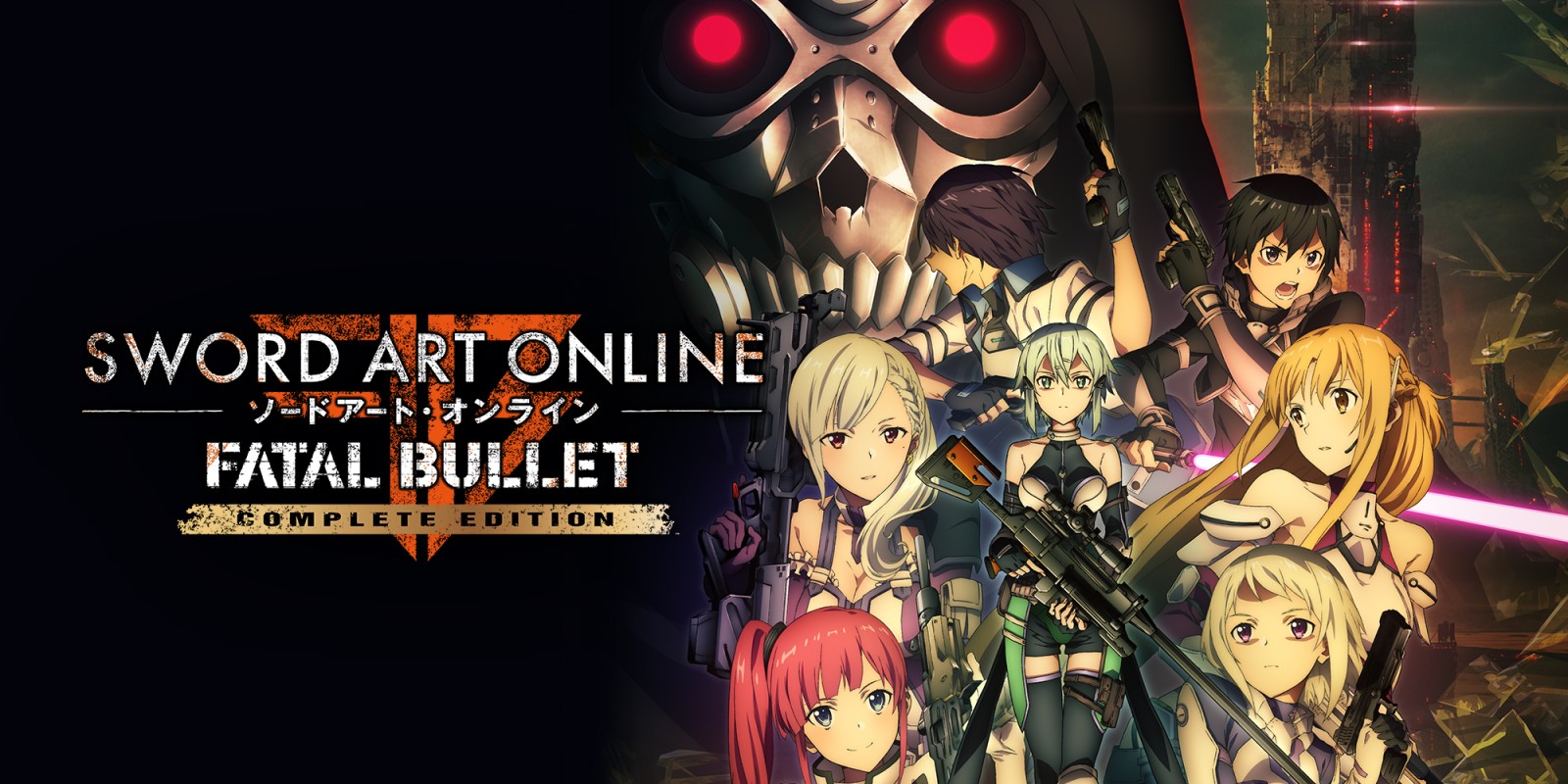 Sword Art Online: Fatal Bullet Complete Edition is out on Switch today, and Bandai Namco has prepared a launch trailer to celebrate. Check it out below.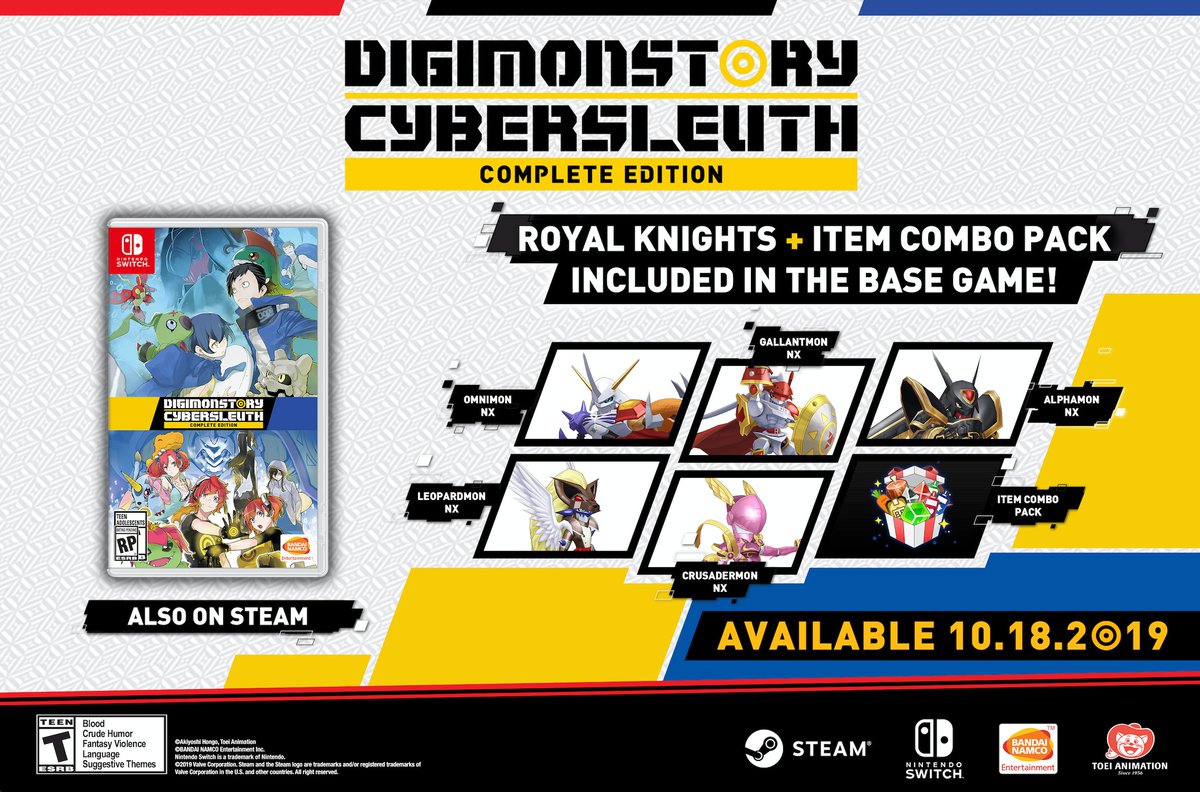 At Anime Expo 2019, Digimon Story: Cyber Sleuth Complete Edition was officially announced for Switch. It'll include two games – Digimon Story: Cyber Sleuth and Digimon Story: Cyber Sleuth – Hacker's Memory.
Bandai Namco has now confirmed that five of the strongest Digimon and members of the Royal Knights and the Item Combo Pack, previously distributed as additional content, will be free with the Switch release. Alphamon NX, Crusadermon NX
Gallantmon NX, Leopardmon NX, and Omnimon NX will be included.
Digimon Story: Cyber Sleuth Complete Edition launches for Switch on October 18.