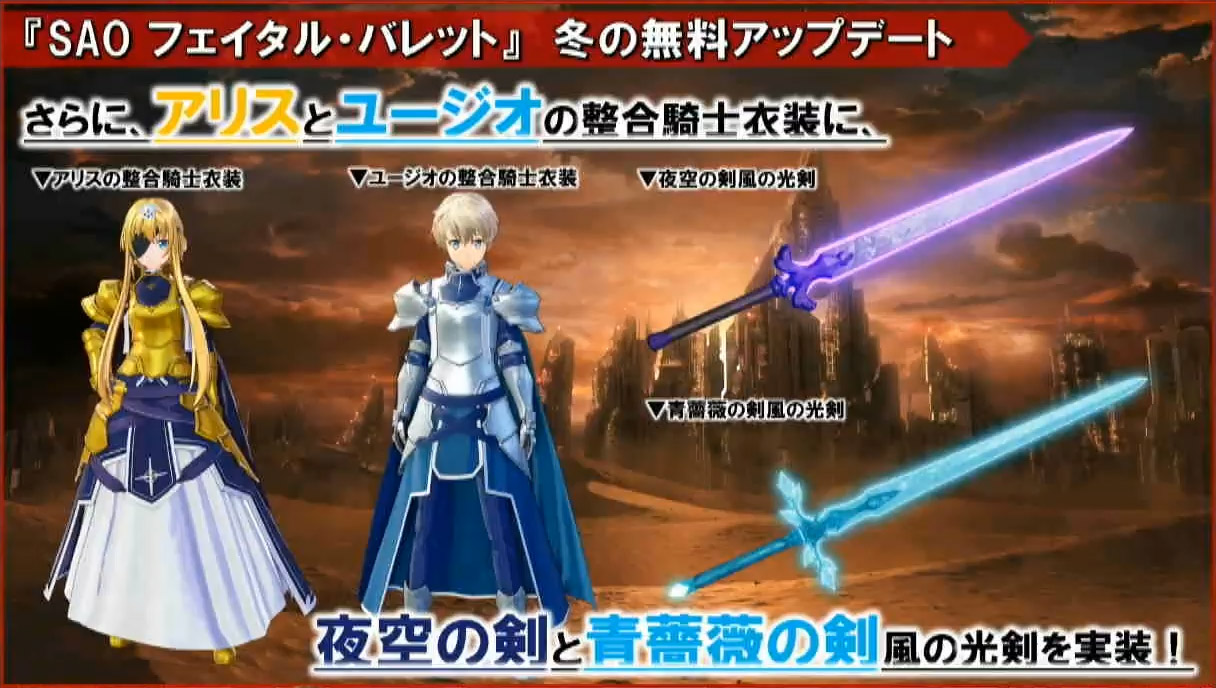 Sword Art Online: Fatal Bullet will be getting its winter update in early February, Bandai Namco has announced.
Included in the update are Alice and Eugeo Integrity Knight costumes, and Night Sky Sword and Blue Rose Sword-style Kouken (beam sabers), as well as Ronye Arabel and Tiese Shtolienen transformation costumes, a Chudelkin-style costume, and the Royal Guard Gold and GL6 Disaster Gold weapons.
Alongside the new update, a demo will be made available for Sword Art Online: Fatal Bullet on Switch.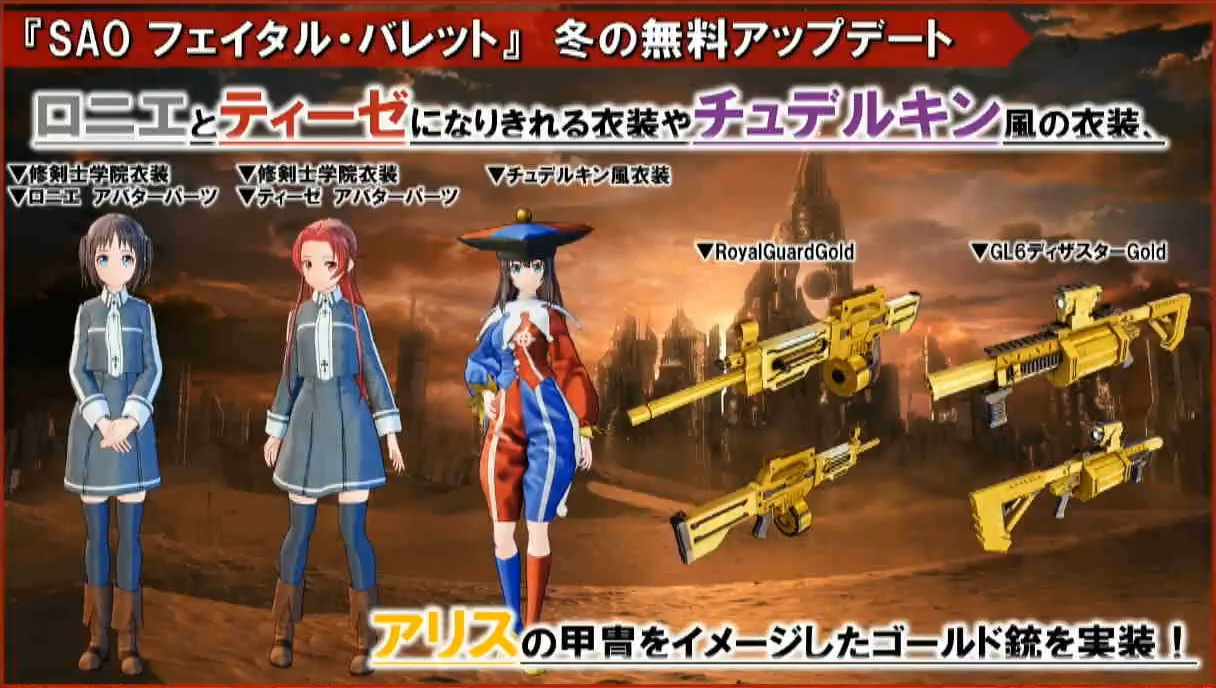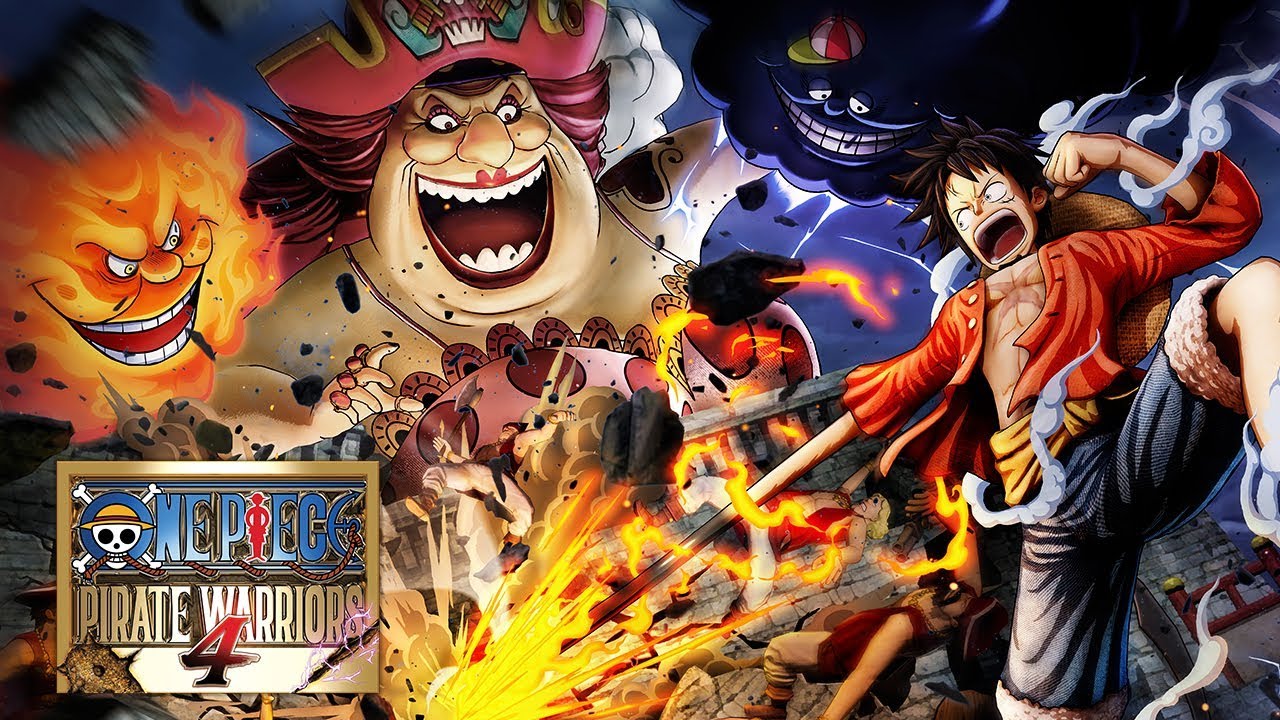 The latest character trailer for One Piece: Pirate Warriors 4 has come in featuring Smoker. Get a look at his official video below.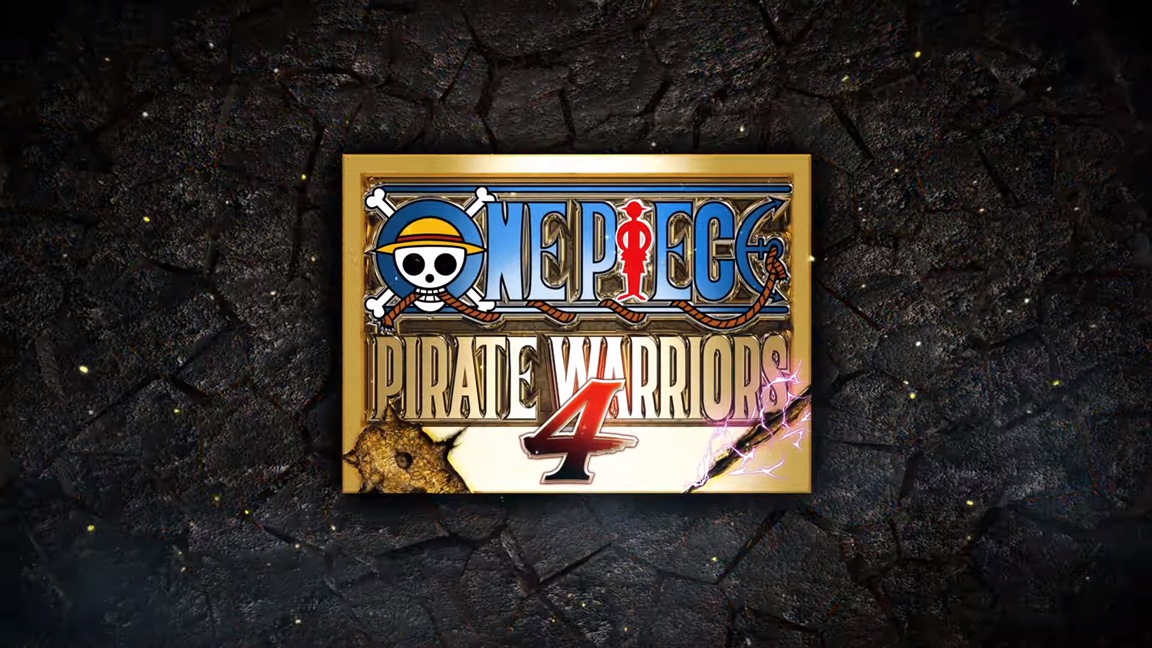 Bandai Namco is back with another Japanese commercial for One Piece: Pirate Warriors 4. Find an advert focusing on Enies Lobby below.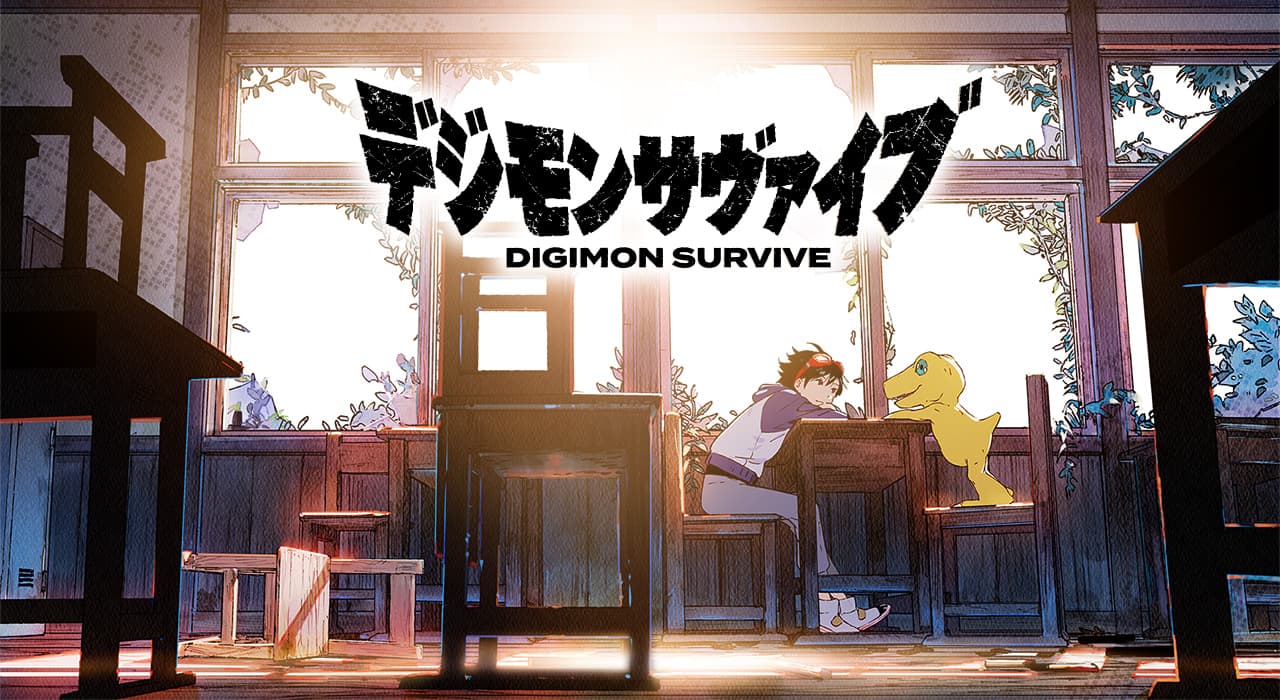 A number of screenshots have surfaced for Digimon Survive, which arrives on Switch in 2020. Find all of today's images in the gallery below.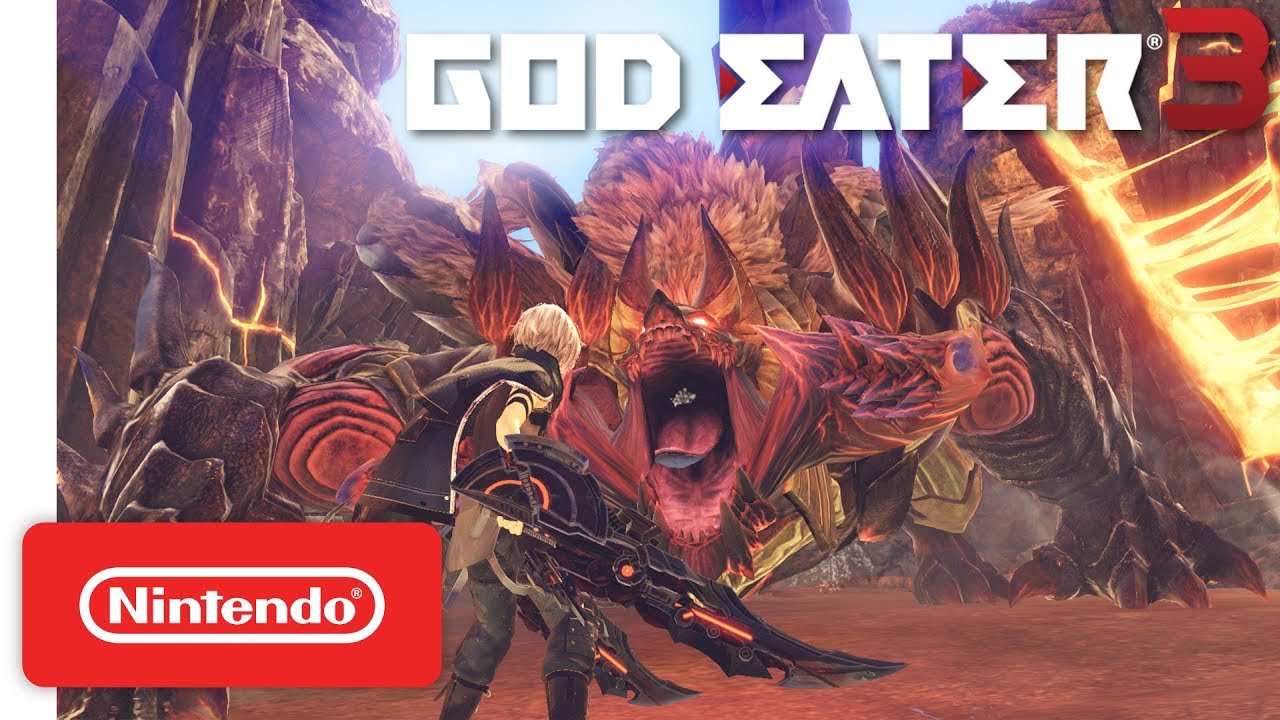 The next update for God Eater 3 is coming very soon. Version 2.30, which features more background music for the jukebox, an additional episode, and more, is slated for January 16, 2020.
Here are the full details, courtesy of Gematsu: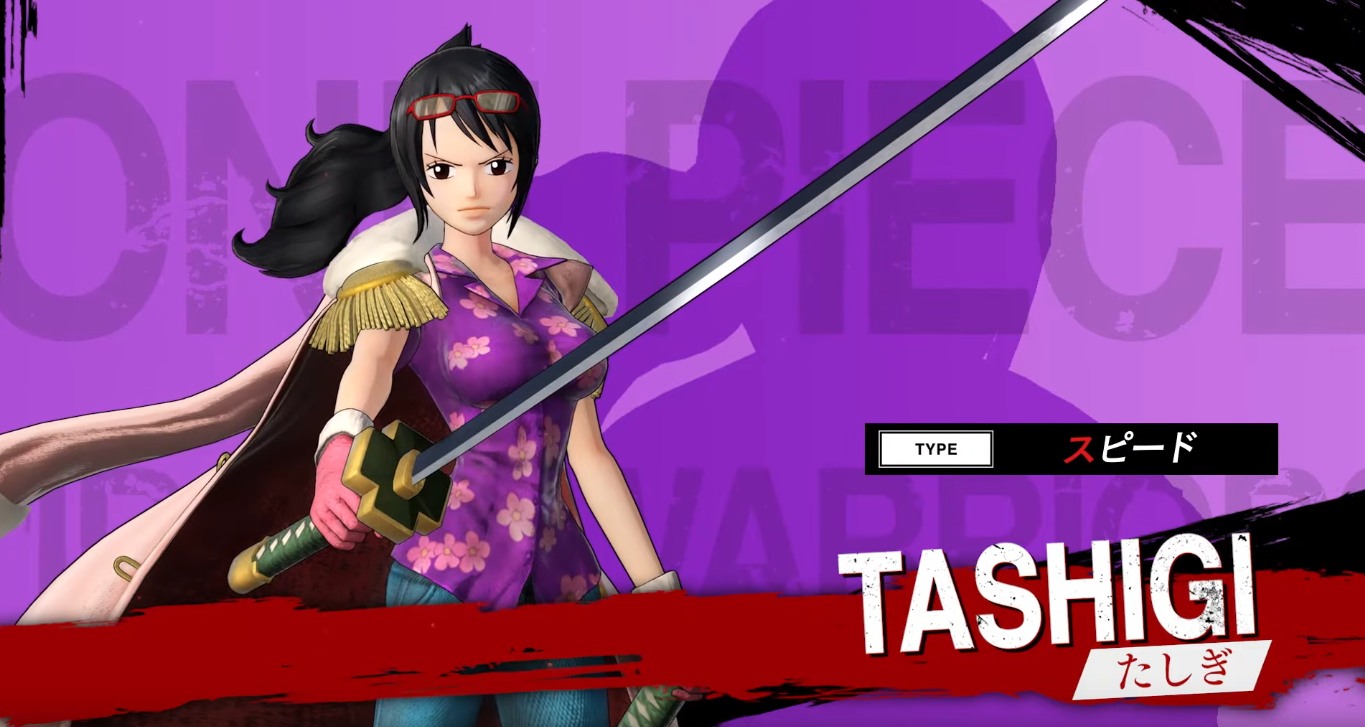 Bandai Namco released a whopping six new character trailers for One Piece: Pirate Warriors 4 today. They show off Tashigi, Chopper, Nico Robin, Franky, Brook and Smoker: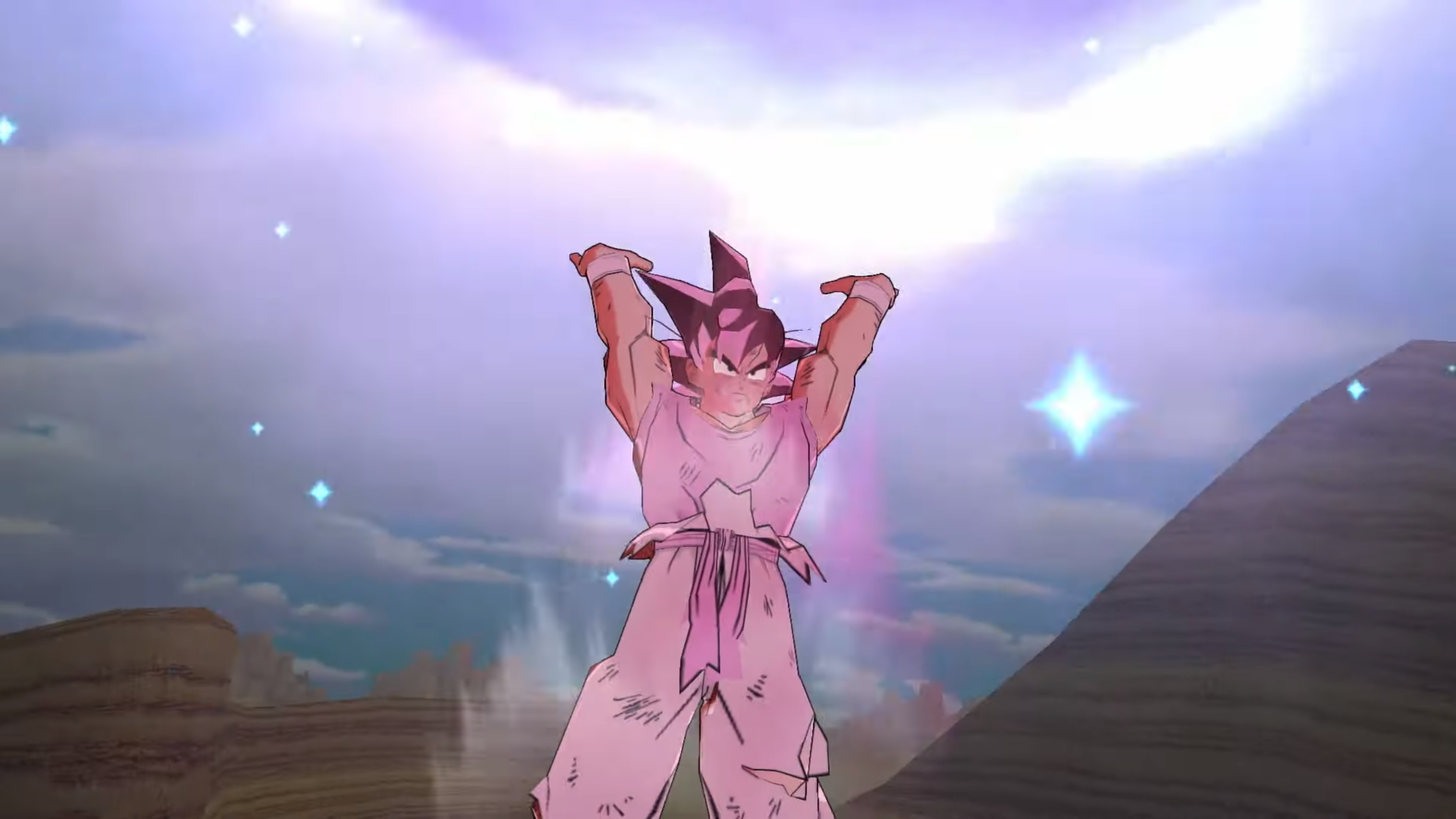 Bandai Namco is continuing its support for Super Dragon Ball Heroes: World Mission with another update. Announced today, players can look forward to move content on January 9, 2020.
Next month's update features five new missions and 17 new cards. A trio of battle modules and accessories are also included.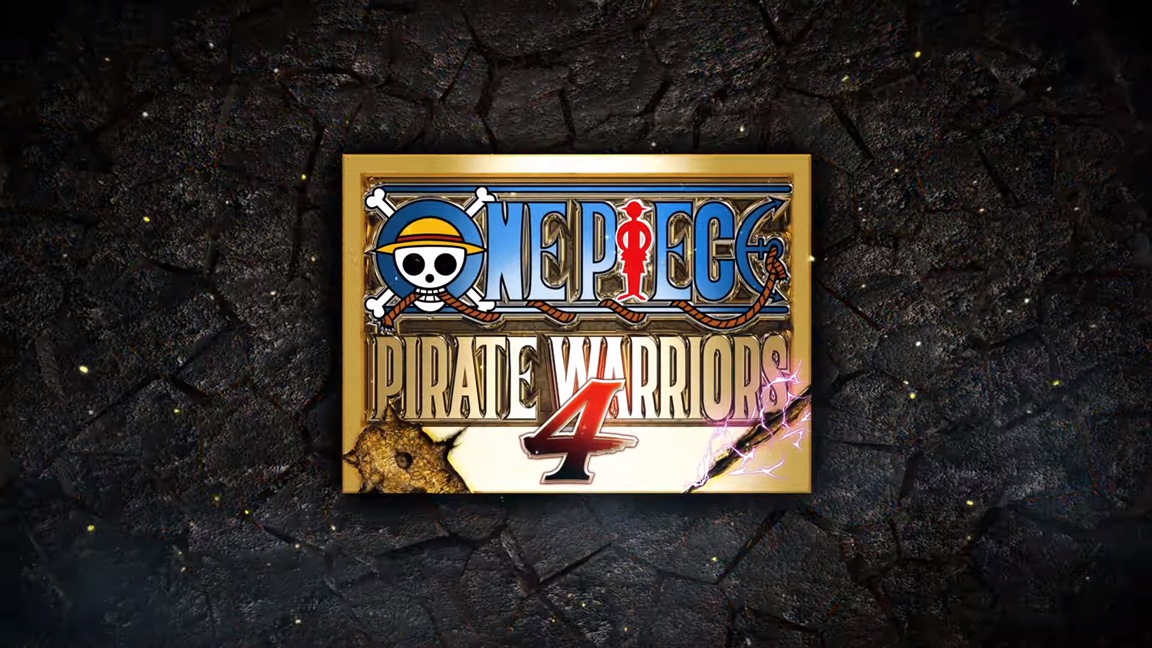 At Jump Festa 2020 today, the latest footage from One Piece: Pirate Warriors 4 that gives a look at the Enemies Lobby section of the game. Check it out below.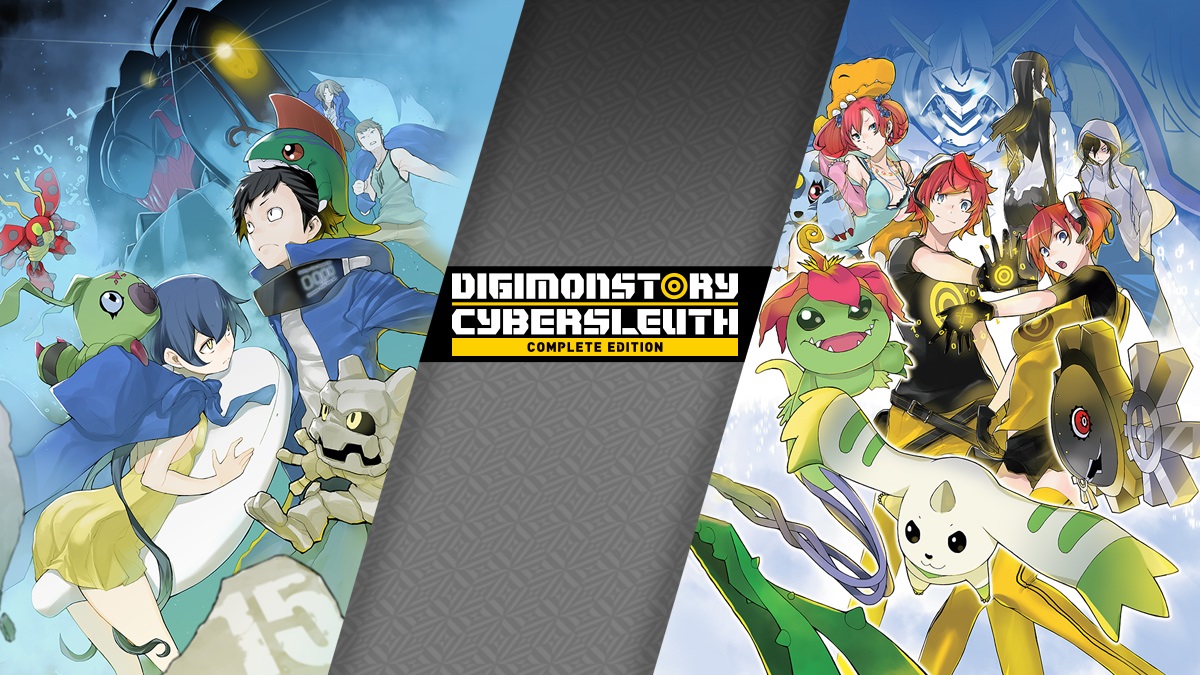 Bandai Namco has kicked off a new 2019 Winter Sale on the Switch eShop. Discounts are similar to the publisher's Black Friday sale, but we do see some changes such as the addition of Digimon Story Cyber Sleuth: Complete Edition.
Here's the full lineup of sales: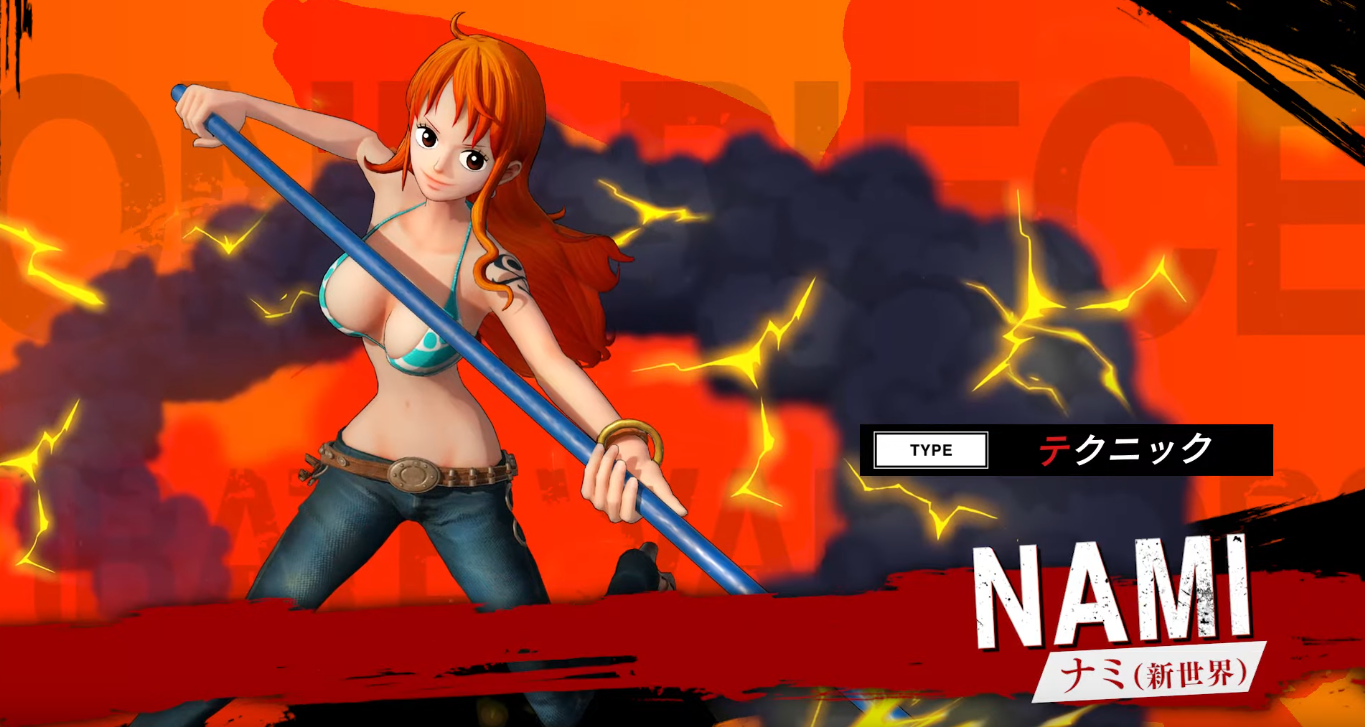 Bandai Namco released a total of seven new trailers for One Piece: Pirate Warriors 4 today, introducing the core members of the Straw Hats: Nami, Zoro, Sanji and Usopp. The latter three will appear in the game in both their New World and pre-timeskip forms, while it seems that Nami will only be playable in her New World form: