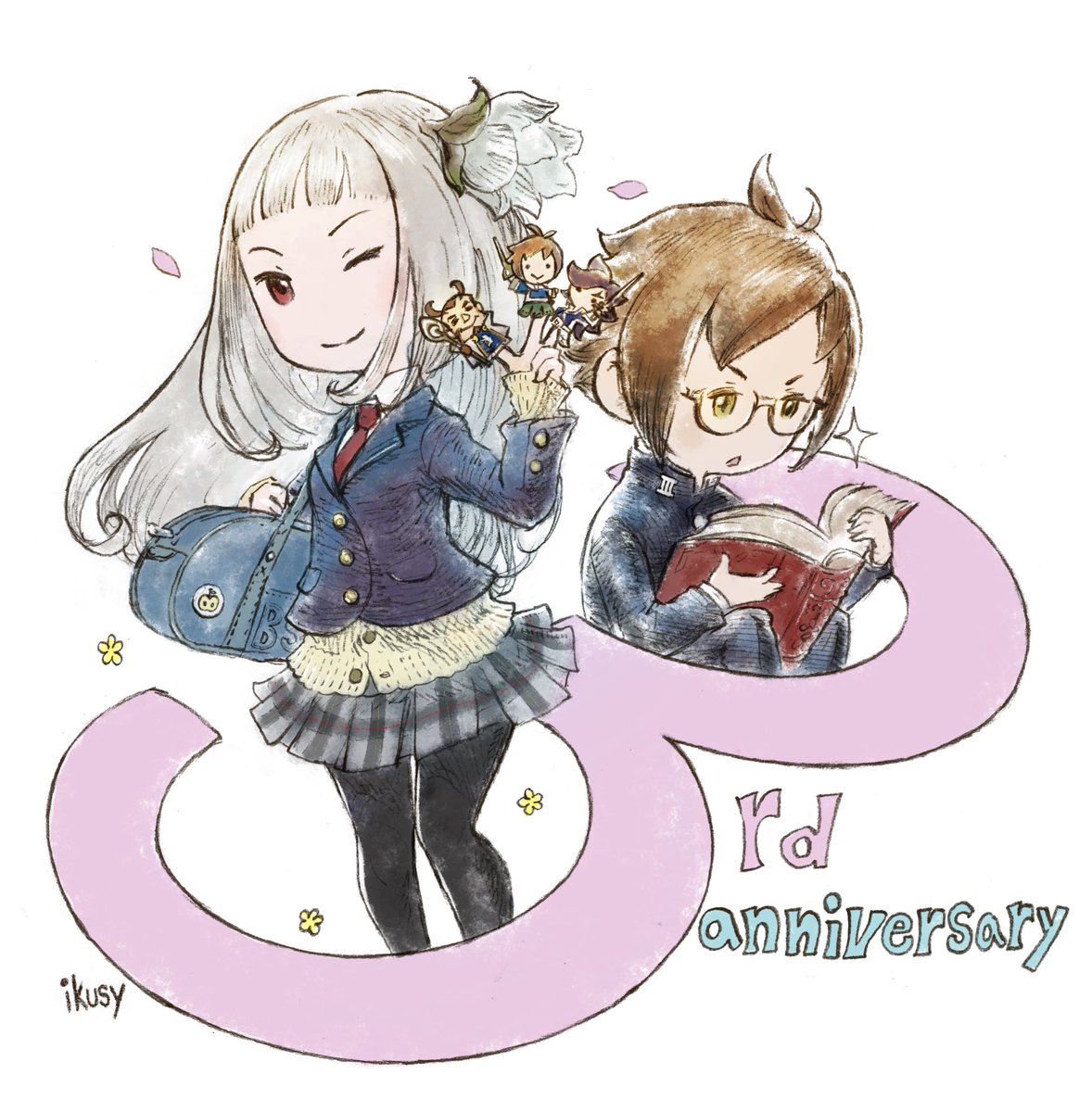 Three years have passed since Bravely Second: End Layer originally debuted in Japan. To celebrate, Square Enix shared some special art this week, which we have above.
According to the official Bravely Twitter account, Tomoya Asano's team was promoted to Square Enix's 11th Business Division this month. In the future, they intend to work even harder to provide content that lives up to everyone's expectations.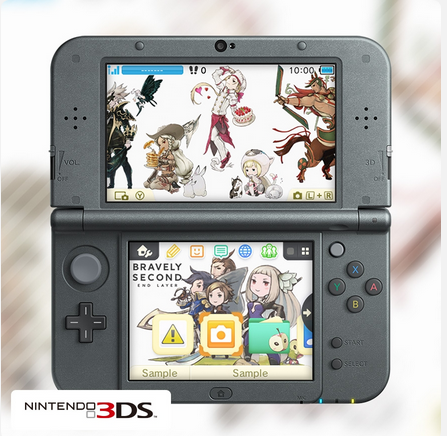 Update: The theme is now available and trying to redeem points for it no longer produces an error.
A new reward is about to be added for users of My Nintendo in Europe: a Bravely Second Nintendo 3DS home menu theme titled "New Faces". The theme costs 100 Platinum Points – quite a bit cheaper than the Mario and Donkey Kong 3DS home menu themes, which cost 200 Platinum Points.
However, it seems like the reward may have been added to the rewards catalogue prematurely – you can only reach it via the notifications tab in the top right; it doesn't actually show up in the regular rewards tab at the moment. Trying to redeem your Platinum Points for the Bravely Second theme produces an error at the moment. The theme will apparently be available until June 30th, so it likely won't be too long until it can be properly redeemed.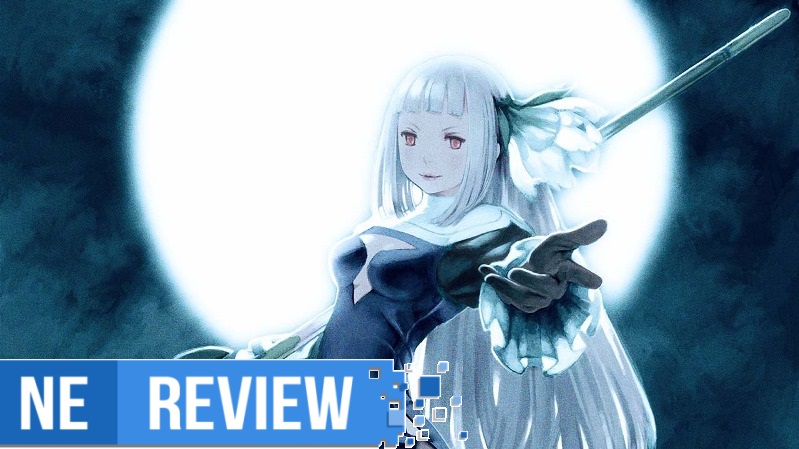 System: 3DS
Release date: April 15, 2016
Developer: Silicon Studio
Publisher Nintendo
---
The highly-anticipated sequel to the 3DS's surprise hit from Silicon Studio – which was originally supposed to be a brand new Final Fantasy game before becoming Bravely Default due to its different sense of direction – is here. It reunites us with our favorite characters from the first game while introducing a few new ones to bring us a brand new story, and manages to keep the world as fresh and vibrant as ever. Get ready to embark on an incredible new journey traversing the familiar and unfamiliar in Bravely Second's vast new world as you save Agnés, who now serves as Pope in a seemingly utopian world – that is, until a mysterious new Empire kidnaps her on the day a peace treaty was to be signed.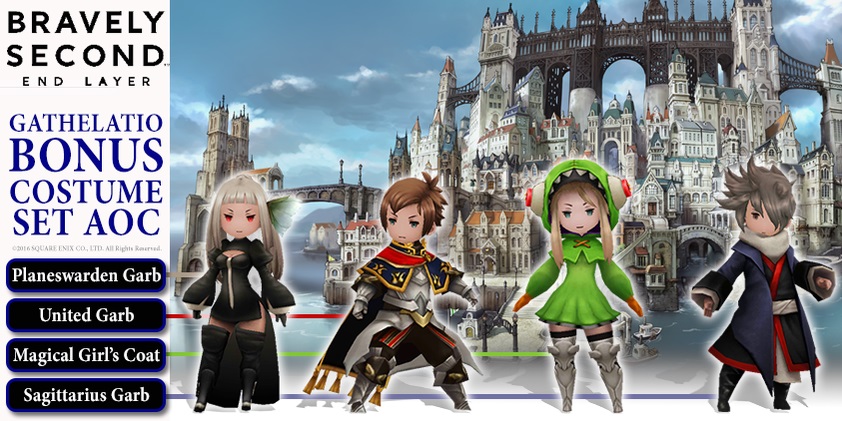 More extras are lined up for the European Bravely Second Deluxe Collector's Edition – assuming you pre-order. Nintendo has announced that reservations will come with exclusive outfits. These are Planeswarden Garb, United Garb, Magical Girl's Coat, and Sagittarius Garb.
Here's the news from Nintendo UK's Twitter post:
Pre-order the Bravely Second: End Layer Collector's Edition to get these exclusive outfits! #ForTheGravy pic.twitter.com/ClZfSiTfBO

— Nintendo UK (@NintendoUK) January 15, 2016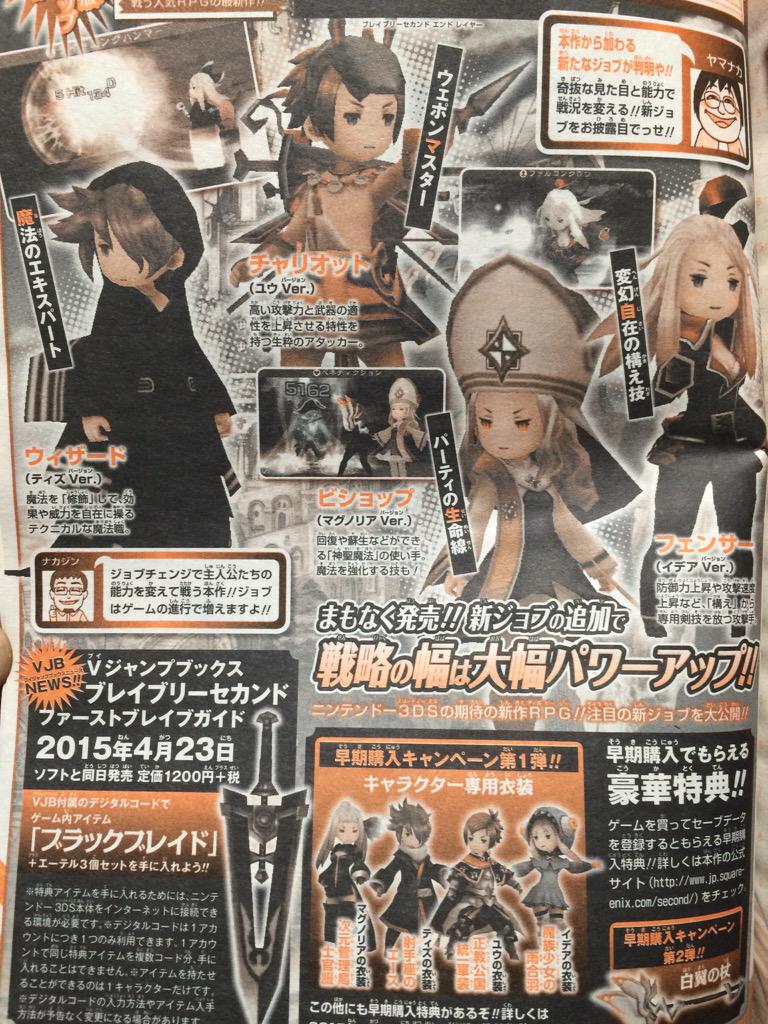 This week's issue of Jump has revealed another two jobs for Bravely Second: End Layer. The magazine shares information about the Bishop as well as the Fencer.
Bravely Second's Bishop job specializes in healing magic. The Fencer, on the other hand, centers around defense boosts and boosts to attack speed. It additionally has a stance system that allows players to use certain sword attacks.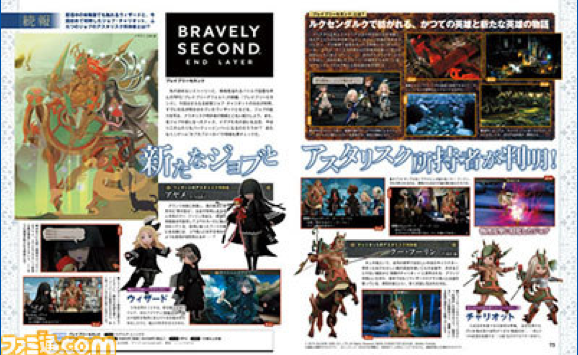 In this weeks Famitsu issue we will be seeing an article that talks about some new information on Bravely Second: End Layer.
One of the new pieces of information we will see talks about new jobs:
– Chariot, with a focus on physical attacks; its asterisk holder is named Cú Chulainn (voice: Tetsu Inada)
– Wizard, its asterisk holder is Ayame (voice: Akiko Yajima).
The article also gives more details on new returning asterisk holders (Barbarossa and Praline à la mode), as well as the CapCap Maker mini-game.
In this neat 45-minute video, we get a look at Bravely Second: End Layer with some of the developers from Silicon Studio. Throughout the video, the devs give insight to new information and mechanics of the game, discussing everything from music to dungeons, jobs to mini-games and much more!
Bravely Second: End Layer launches in Japan on April 23rd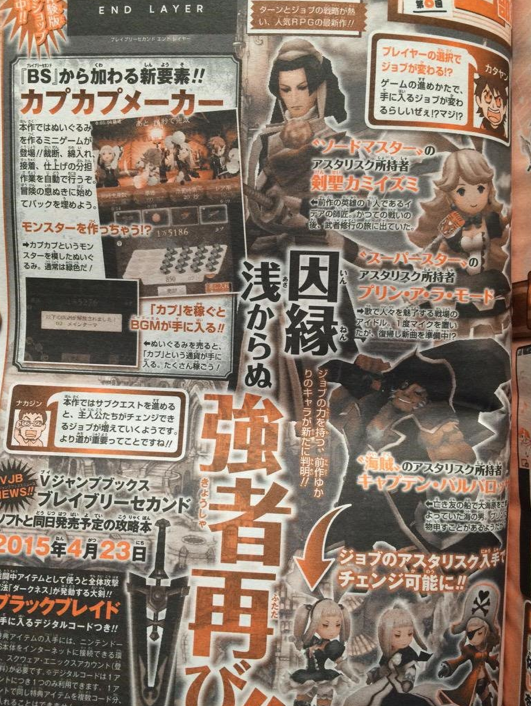 According to a translation done by Siliconera from an article in Jump magazine there will be a new unique feature in Bravely Second. It is called the CApCap maker, and this mini-game will allow you to make plushies while out on your adventures.
The plushies seem to resemble monsters and although nothing else is known about them at this time, I know what I will be doing in game! You will also be able to sell these plushies for currency called "Caps" which you will then be able to use to purchase BGM tracks of various kinds.