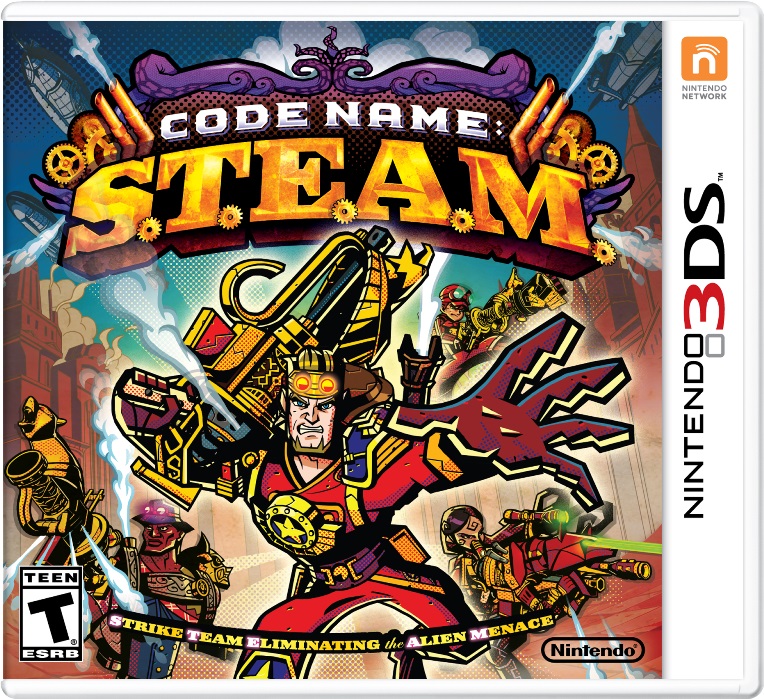 Code Name: S.T.E.A.M. has received an update. Version 1.2.0, which seems to be available in all territories, appears to add support for the 3DS NFC Reader/Writer accessory.
Along with Code Name: S.T.E.A.M., there are also patches for Fire Emblem Fates, One Piece: Super Grand Battle! X, and Ace Combat Assault Horizon Legacy+ in Japan. This should add the same accessory support.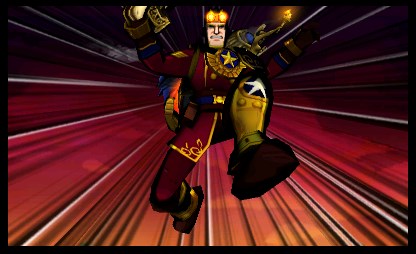 In this month's issue of Japanese magazine Nintendo Dream, Code Name: S.T.E.A.M. art director Takako Sakai opened up on the game's art style and visuals as a whole.
According to Sakai, he wanted there to be as few differences as possible between the 2D illustrations and in-game 3D models.
Sakai began by creating character illustrations that imitated the feel of American comics from 1960 since he felt that was nicely compatible with polygons. However, this style was also chosen since he personally liked it.
Next, Sakai shares the following about why and how the art style in Code Name: S.T.E.A.M. changed a bit: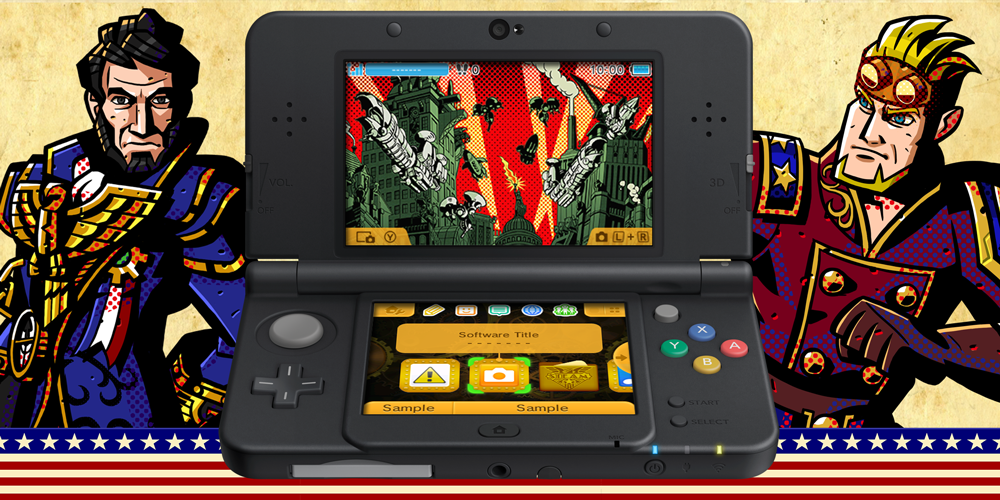 The Code Name: S.T.E.A.M. 3DS theme has gone live in Europe. Previously, this theme came to North America in March.
Nintendo announced via Twitter a couple of minutes ago:
This #CodeNameSTEAM #3DS Home menu theme is now available in the Theme Shop pic.twitter.com/5RFqtGJF7O

— Nintendo of Europe (@NintendoEurope) May 22, 2015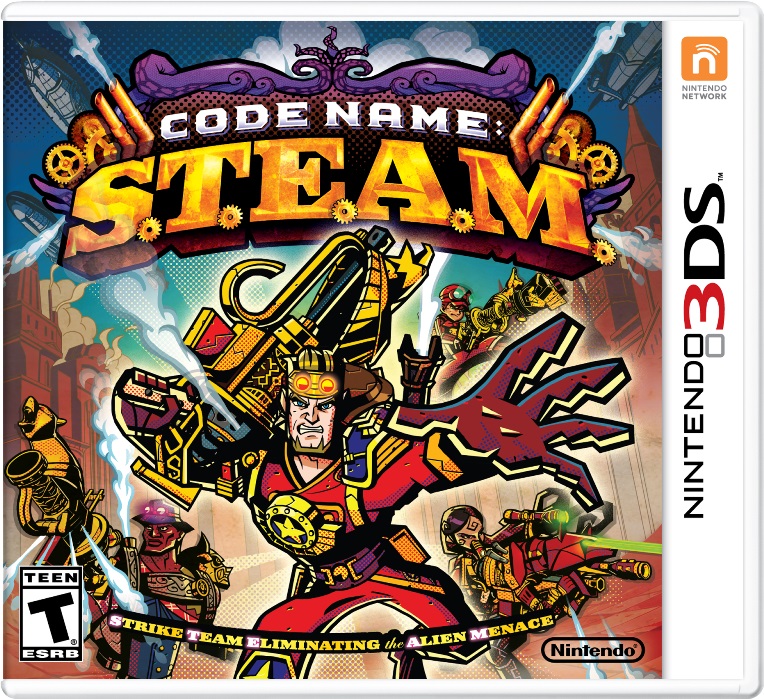 Code Name: S.T.E.A.M. debuted in Japan last week. Sadly, it's almost an understatement to say that it's off to a very slow start.
As Media Create didn't include Code Name: S.T.E.A.M. in its latest charts, it was an indication that the game sold under 2,000 units. This is something that Famitsu confirms with its own sales figures. According to the site, Code Name: S.T.E.A.M. moved just 1,835 copies in Japan.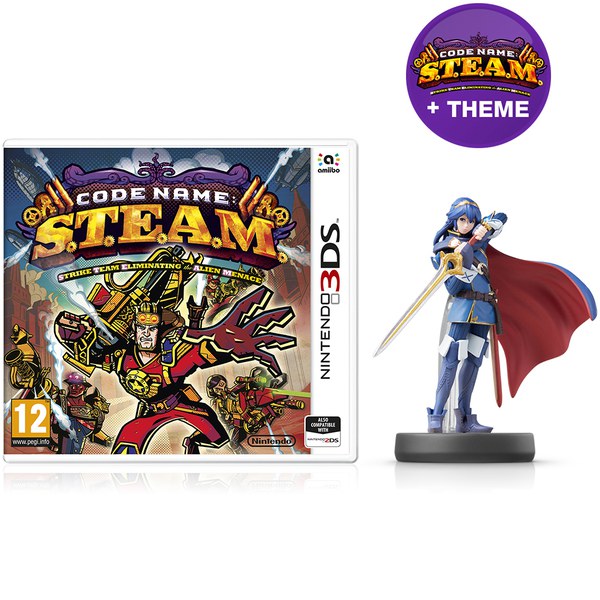 The Nintendo UK store has added in three new bundles for Code Name: S.T.E.A.M. Each one comes with a copy of the game, a related 3DS theme, and a Fire Emblem amiibo. Consumers can choose between options containing the Lucina, Marth, and Robin figures.
Pricing for the bundles is set £45.99 each. You can place an order here.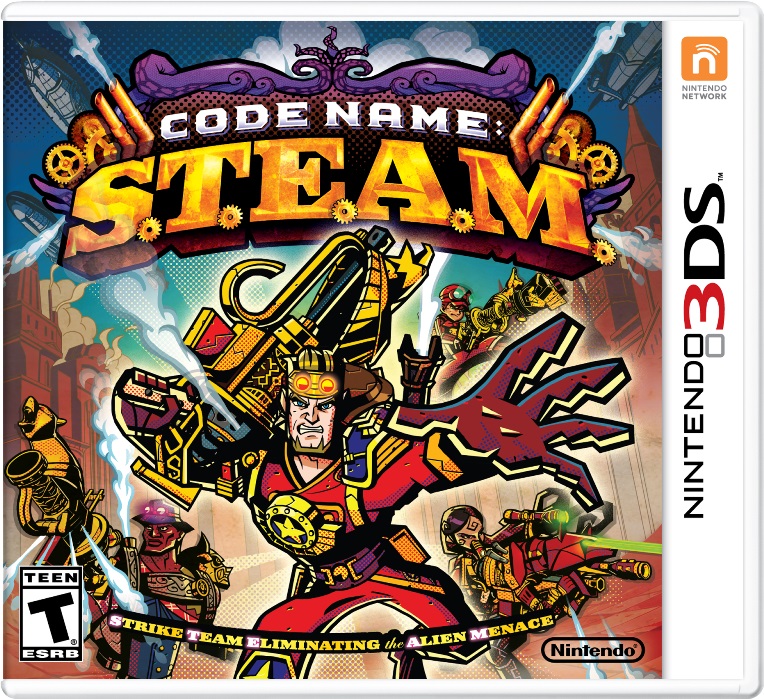 Code Name: S.T.E.A.M launched in North America back in March, but it's finally due out in Europe this Friday. Check out the European launch trailer below.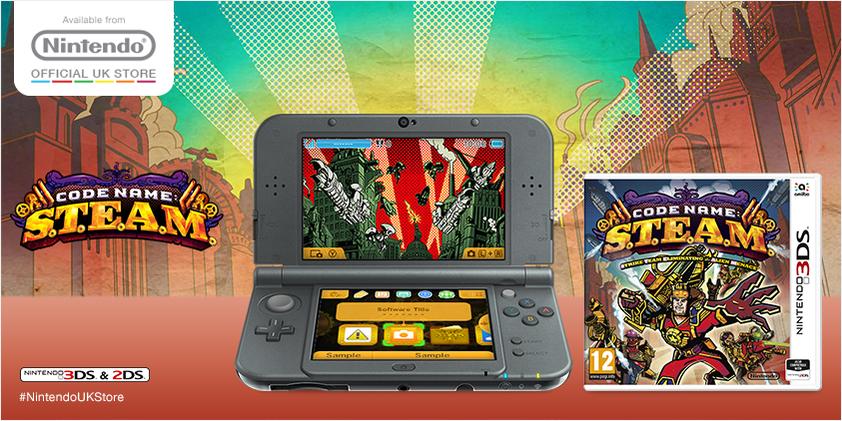 Those who pre-order Code Name: S.T.E.A.M. from Nintendo UK's online store will be able to download the game's 3DS theme at no extra cost. You can get your order in here.
Pre-orders of Code Name S.T.E.A.M from #NintendoUKStore now come with this #3DS Home Theme! http://t.co/T25FuLar34 pic.twitter.com/zqJT5vp2jo

— Nintendo UK (@NintendoUK) April 30, 2015
Code Name: S.T.E.A.M., along with its related theme, are out now in North America. The theme can be purchased for $1.99.
Kotaku put a video together that compares enemy turns in Code Name: S.T.E.A.M. before and after today's update. If you haven't already heard, a patch can be downloaded that increases enemy turns twofold on 3DS, and by three on New 3DS systems.
Nintendo uploaded a video today showing off the new update for Code Name: S.T.E.A.M. Watch it above.
Code Name: S.T.E.A.M. players can download the update from the eShop right now. On an interesting note, the game's demo has also been updated with the same fast-forward feature.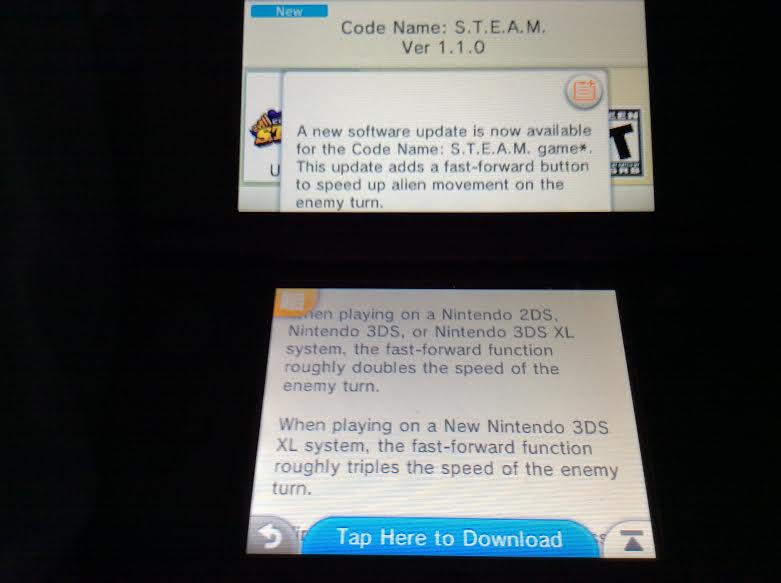 Nintendo has released a new update for Code Name: S.T.E.A.M., which was announced during last week's Nintendo Direct. Version 1.1.0 has one purpose: to speed up alien movement while enemy turns are taking place.
Note that the update takes up 27 blocks of space.
If you're interested in checking out the official patch notes, read on below (or check out the graphic above).