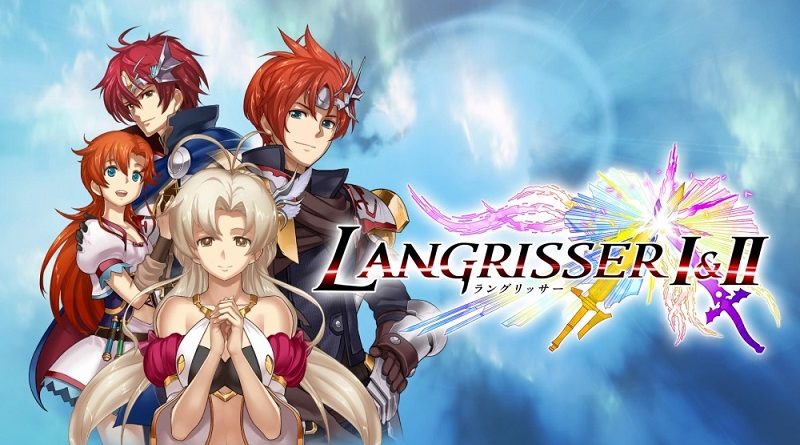 NIS America has announced that Langrisser I & II will be receiving a demo on February 20, which covers Chapters 1-3 of Langrisser I and Chapters 4-6 of Langrisser II. Players can experience the Classic and Remastered art styles.
By creating demo save data, you'll earn 5,000 gold and 2 CP at the start of the main game. Four sets of classic BGM from previous releases of the two classic Langrisser titles (1993-1998) will be available upon the game's full release in the Legacy BGM Pack.
Source: NIS America PR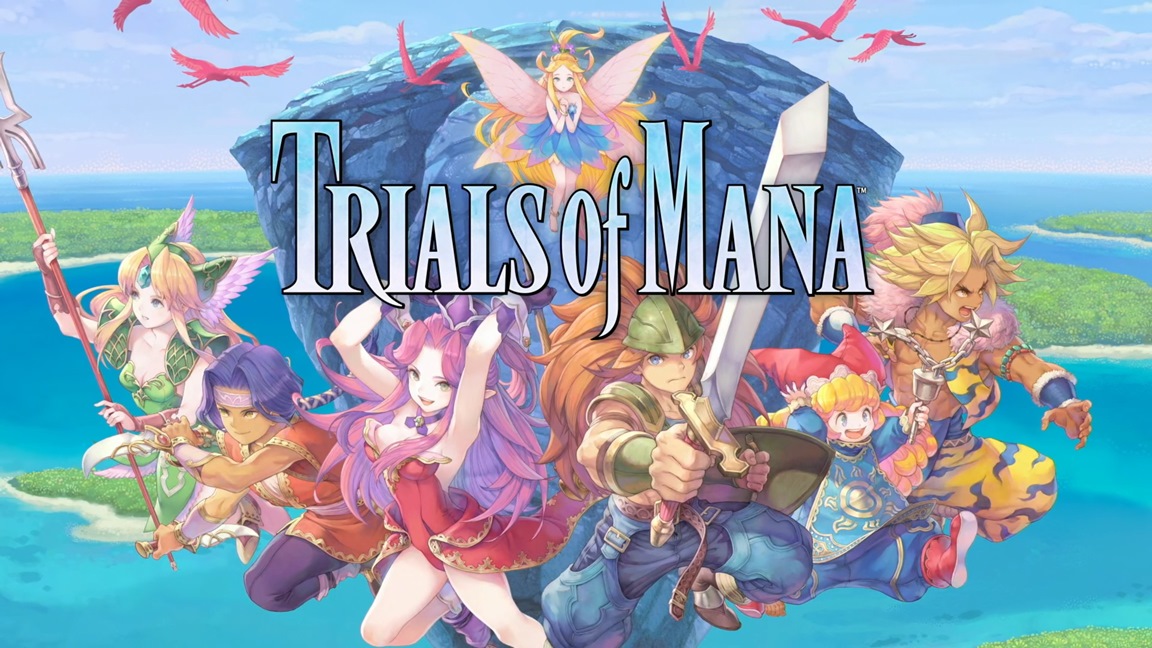 Square Enix appears to be preparing a demo for Trials of Mana. Gamstat, which tracks upcoming PlayStation Network releases, has a specific listing for the trial version.
Assuming that the listing is accurate, Switch will almost be getting it as well. One previous example of a Square Enix demo is Dragon Quest Builders 2, which was offered on both Switch and PS4.
Trials of Mana won't be out until April 24, so there's a chance that we won't be seeing the demo anytime soon. Still, if we hear anything official, we'll let you know.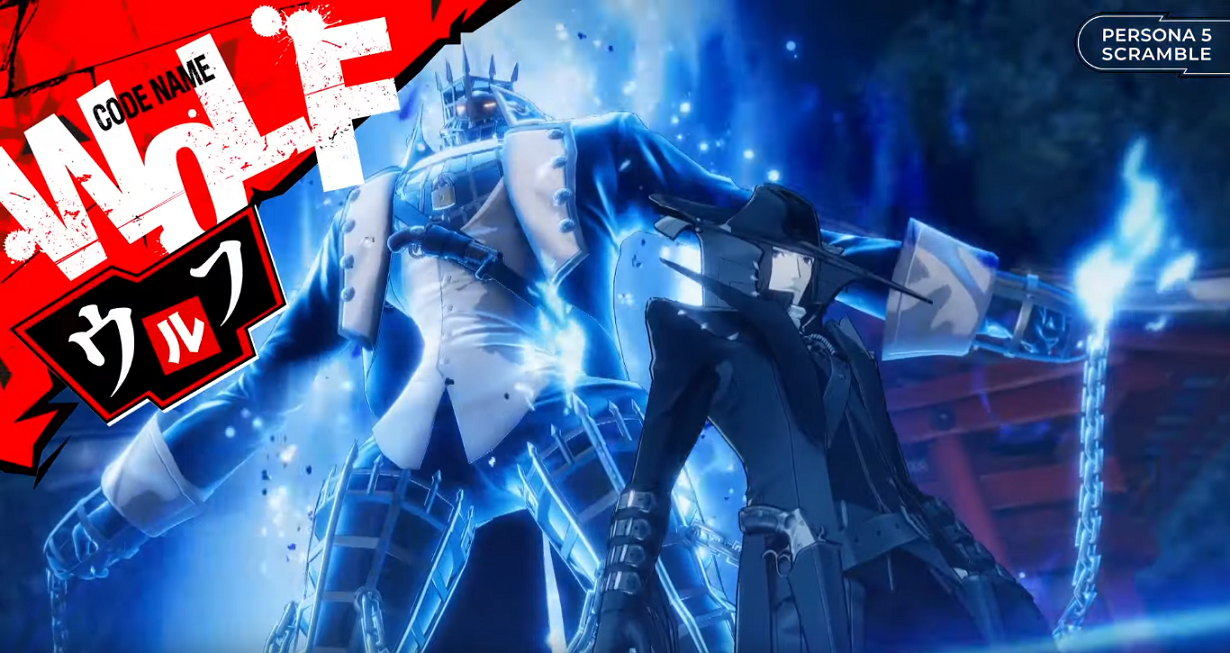 The fifth "Morgana Travel Report" video for Persona 5 Scramble: The Phantom Strikers has been released. It covers the two cities of Kyoto and Osaka as well as the character of Zenkichi Hasegawa. We've summarized it below (credit goes to Gematsu for the translation):
Kyoto
The historic city of Kyoto is one of Japan's major tourism spots. The Phantom Thieves head there after a proposal by public safety police officer Zenkichi Hasegawa, who is travelling with them. Zenkichi is actually from Kyoto, and his daughter Akane still lives there. She's a big fan of the Phantom Thieves.
Naturally, Kyoto also has a Jail that the Phantom Thieves have to conquer. It takes on the appearance of a huge shrine, with lots of torii gates within that warp you to different locations when you pass through them. Also, it seems like something will happen to Zenkichi in this Jail.
Osaka
Another major tourism spot in western Japan, Osaka is famous for its good food and abundance of cultural activities. Osaka is also the home of the famous IT company Madicce, which somehow seems to be involved with the incidents the Phantom Thieves are investigating. The president of Madicce is Akira Konoe, an ambitious man who has become popular due to his charisma and the innovative services his company provides.
The Osaka Jail takes on the look of a futuristic city, complete with surveillance cameras and security robots. The enemies here are extremely strong, so you will need to be cautious.
Code Name: Wolf
Zenkichi Hasegawa eventually awakens a Persona and fights alongside the Phantom Thieves. He fights using a large sword, with gives him a long reach in melee combat, as well as two pistols. He can steal HP from enemies as well as using a berserk ability to cut down his own HP in exchange for higher attack power.
His Persona is Valjean (modelled after Jean Valjean of Victor Hugo's Les Misérables), who uses Gun and Almighty skills in addition to strengthening his allies.
Here's the video showcasing Kyoto and Osaka: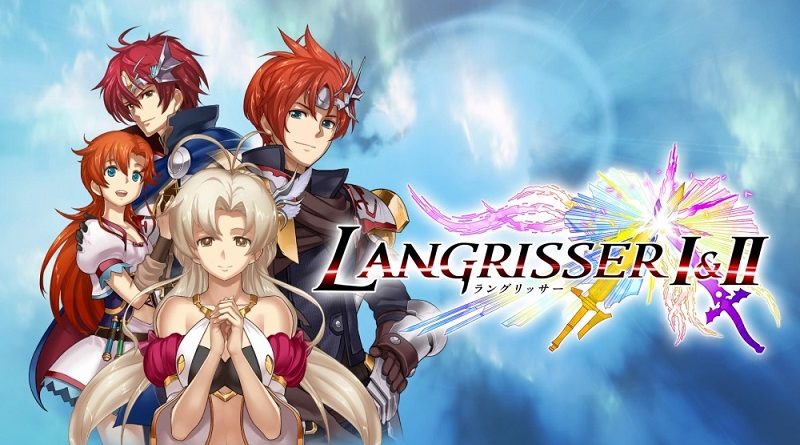 A demo for Langrisser I & II is on the way, NIS America has announced. A specific date for its release has not yet been determined.
The demo will allow fans to try out both the original Langrisser as well as its sequel. In total, there will be six chapters to play through.
Source: NIS America PR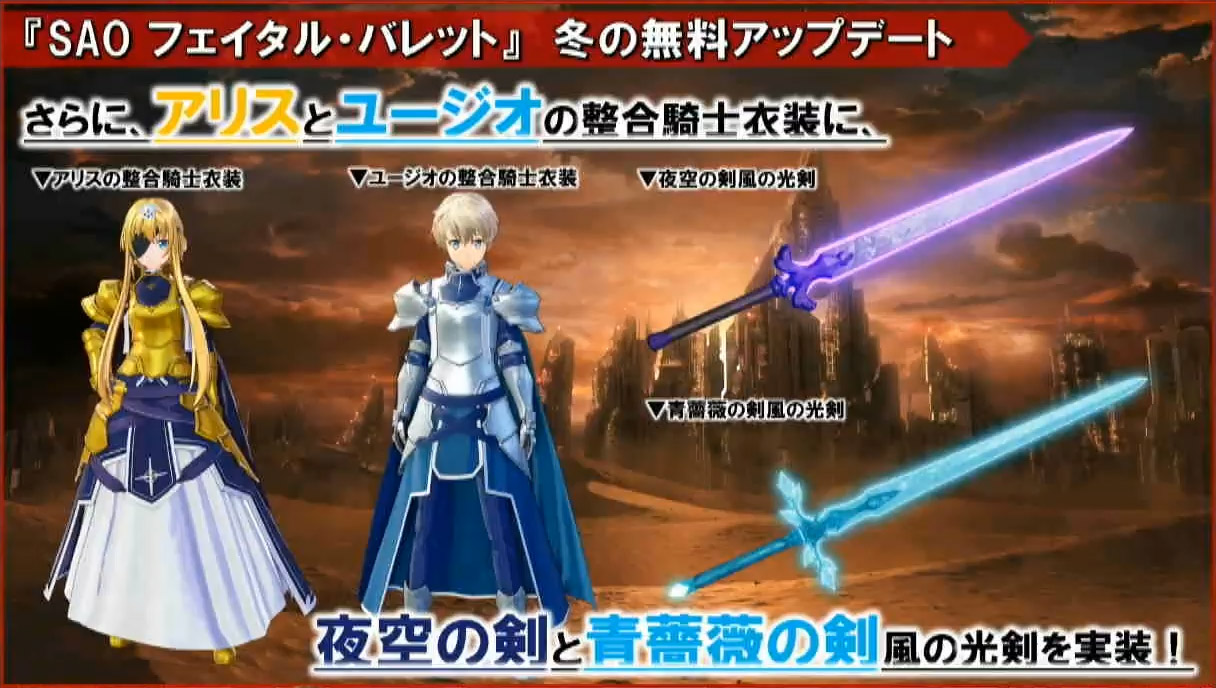 Sword Art Online: Fatal Bullet will be getting its winter update in early February, Bandai Namco has announced.
Included in the update are Alice and Eugeo Integrity Knight costumes, and Night Sky Sword and Blue Rose Sword-style Kouken (beam sabers), as well as Ronye Arabel and Tiese Shtolienen transformation costumes, a Chudelkin-style costume, and the Royal Guard Gold and GL6 Disaster Gold weapons.
Alongside the new update, a demo will be made available for Sword Art Online: Fatal Bullet on Switch.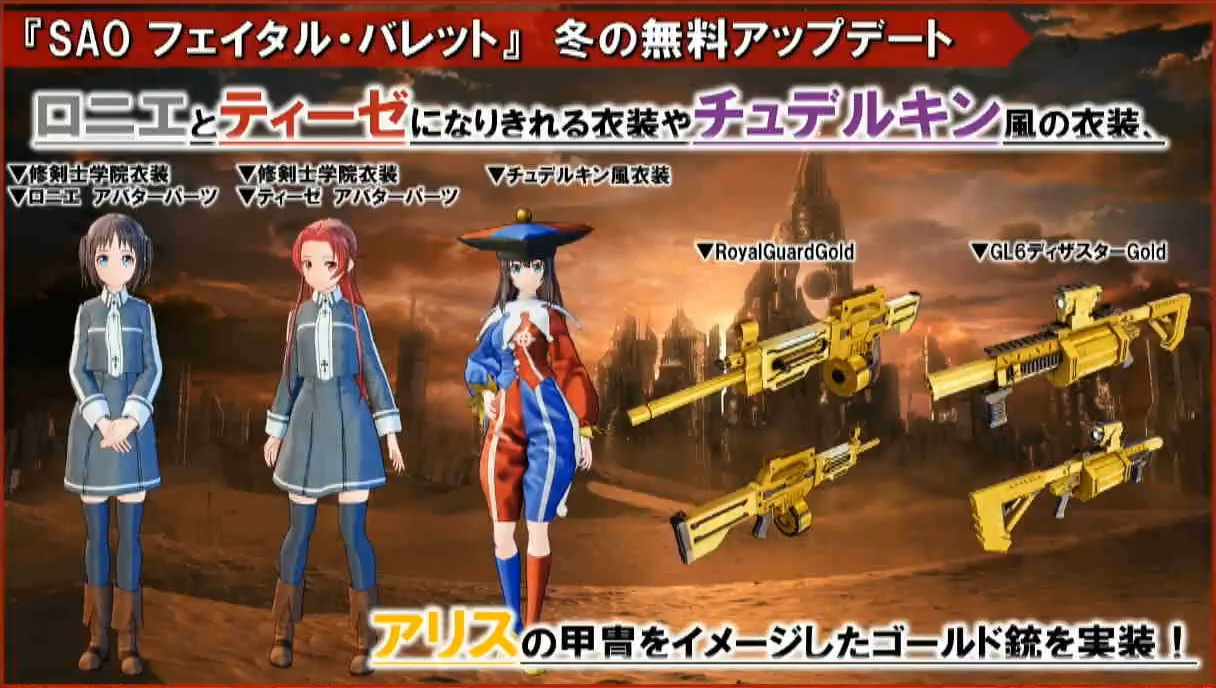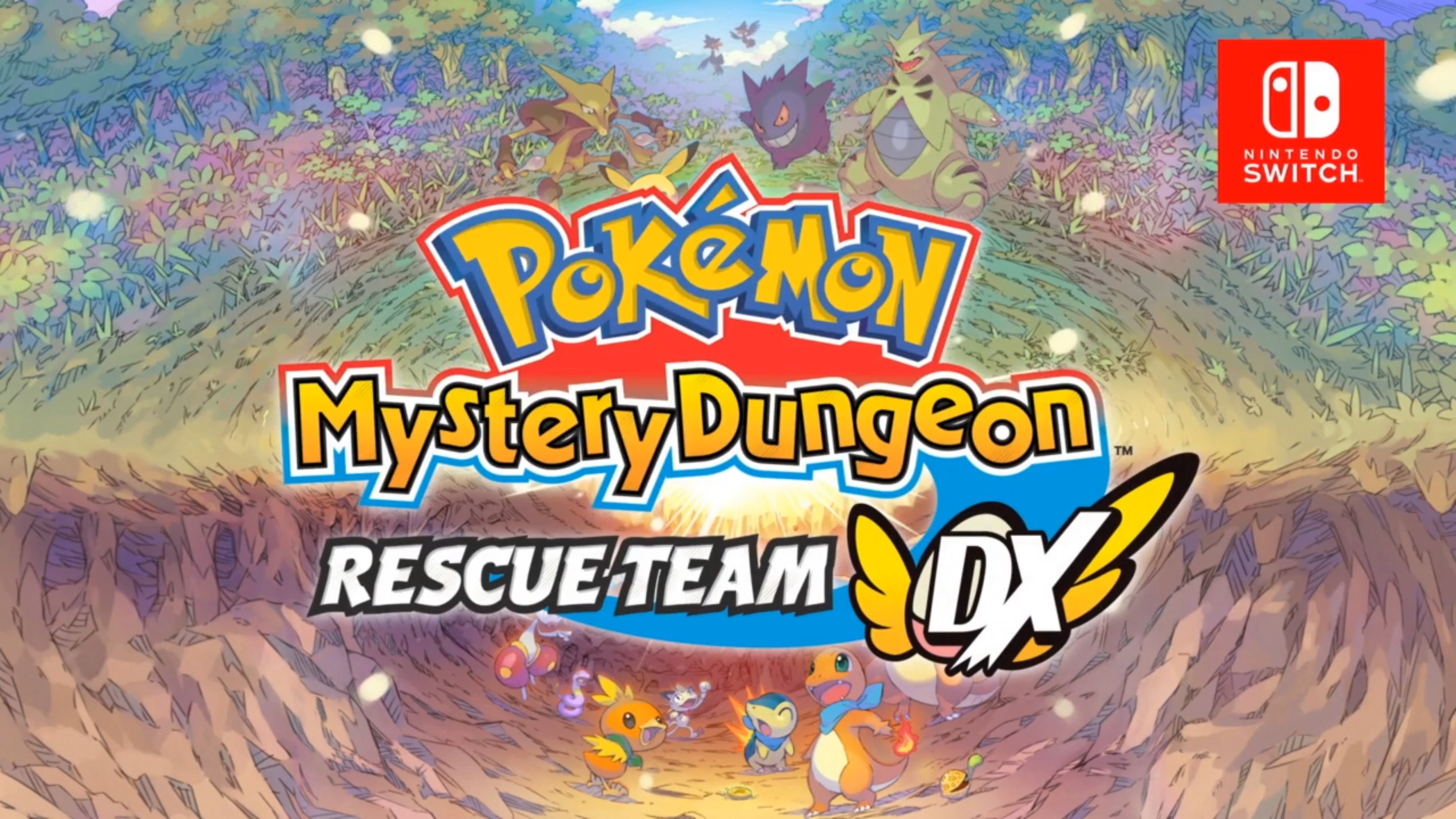 After Pokemon Mystery Dungeon: Rescue Team DX was announced for Switch earlier today, a demo joined the eShop. Find some footage of the trial version below.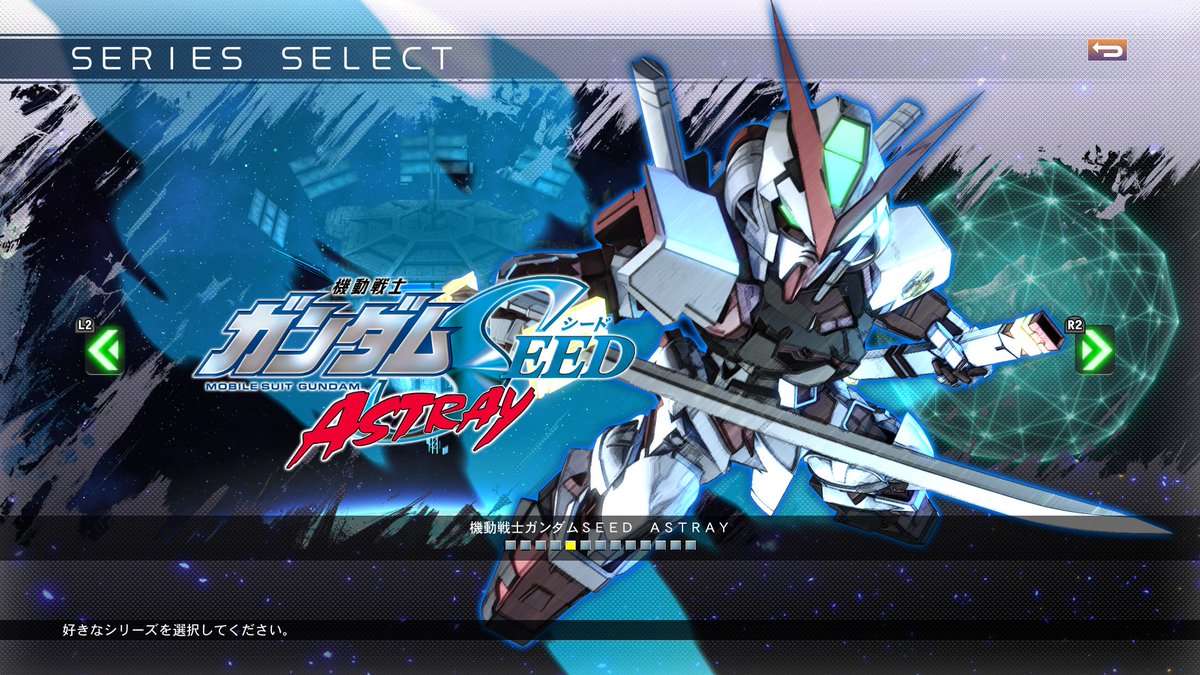 The SD Gundam SD Gundam G Generation Cross Rays demo is now live on the Japanese eShop. The demo does support English menus and subtitles, and data will be able to be carried over to the full version. You can take a look at some English language screenshots below.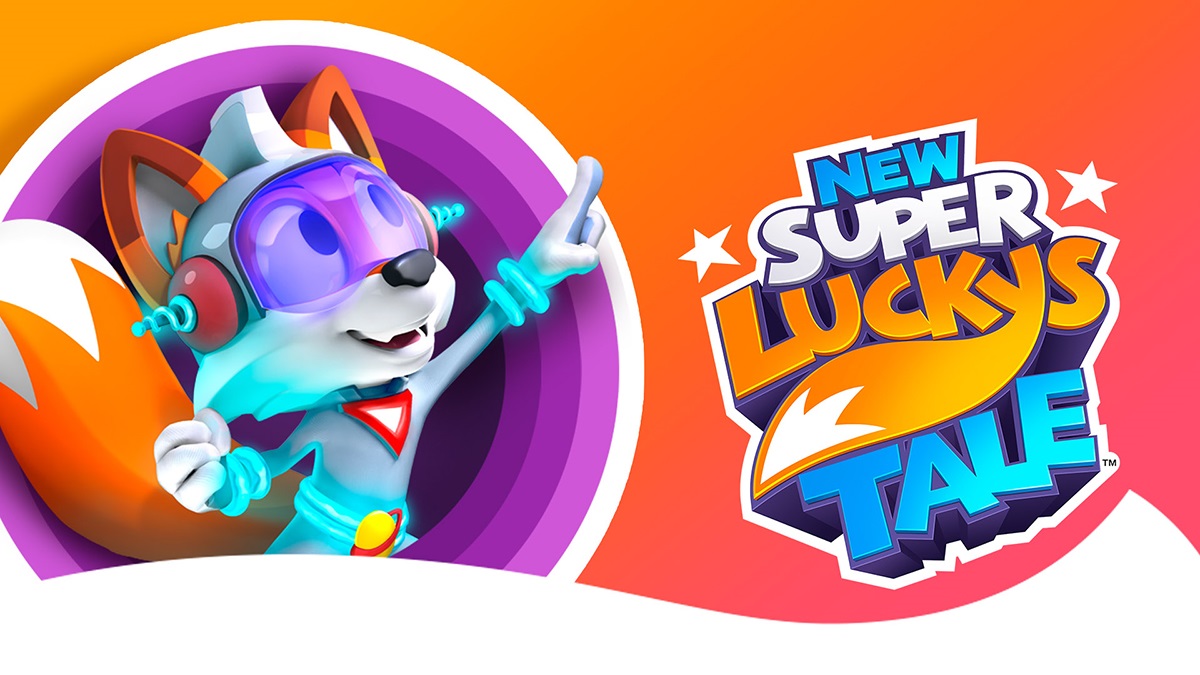 Looking to try out New Super Lucky's Tale ahead of tomorrow's launch? That's now possible, as a demo for the 3D platformer has arrived on the Japanese Switch eShop. English is supported.
The demo will likely be offered in other regions soon. That being said, any Switch owner can access the demo right away as long as they create a Japanese Nintendo Account.
Source: Switch eShop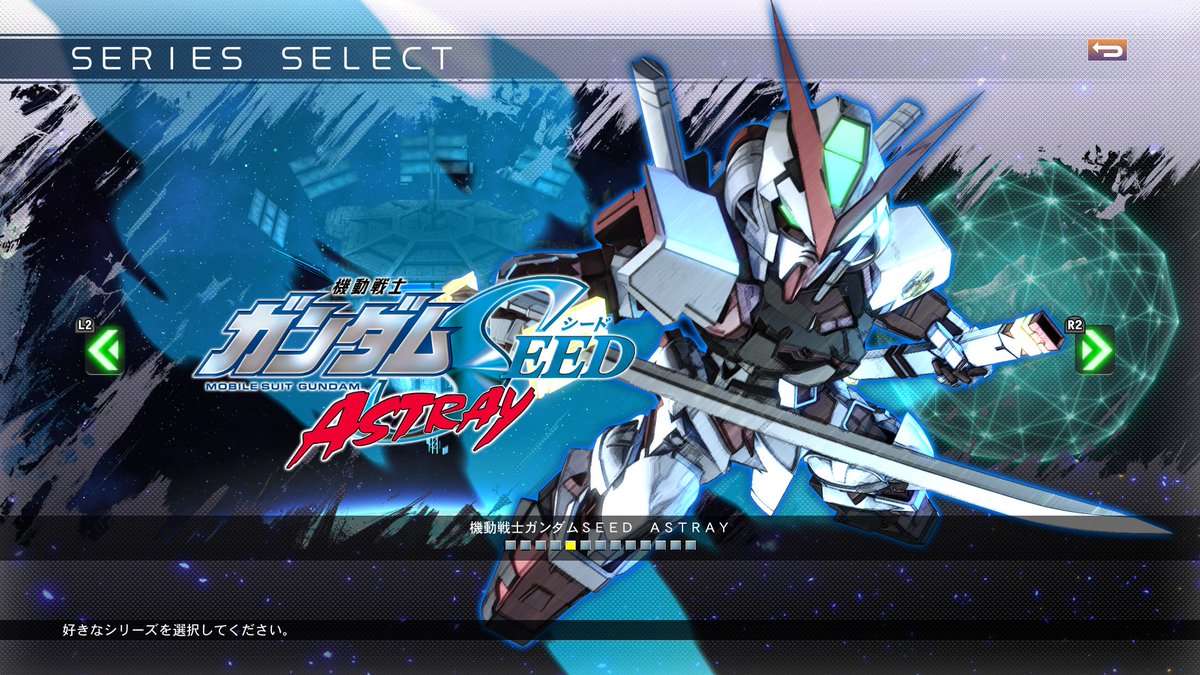 We're pretty close to the release of SD Gundam G Generation Cross Rays now, as the game launches on November 28. Tomorrow, a demo for the game will be made available on the Switch eShop. This demo will allow players to play the first stage of all four stories, and your save data can be carried over to the full game. The full game will have English text support due to its release in Southeast Asia; however it remains to be seen if the demo will be in English as well since it'll only be available on the Japanese eShop.
Granzella is letting fans try out Disaster Report 4: Summer Memories early with a new demo available on the Japanese eShop. As long as you have a Japanese Nintendo Account, it can be accessed on any Switch system.
Here's some footage: