Little Orbit is teaming up with Disney Interactive to bring two new titles to Nintendo platforms.
Planes: Fire & Rescue is due out this fall while a Violetta video game based on the tween telenovela, Violetta, from Disney Channel will launch in late summer. Both titles will be available on Wii, 3DS, and DS.
Planes: Fire & Rescue is releasing in North America, Europe, and Australasia. Little Orbit intends to bring the Violetta game to Europe and Australasia, and South America.
Overviews of both games are as follows:
Planes: Fire & Rescue will extend the storyline of the film, taking fun to the skies with action-packed fire-fighting. Players can embark on adventures with all their favourite characters from the movie.

Violetta will take players on an all-star experience as they experiment with music and rhythm and to become a star performer. Players will collect points to unlock costumes, art and more to customize their musical experience.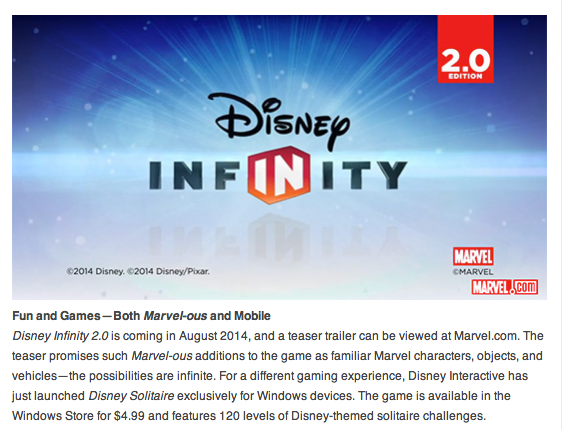 A couple of tidbits about Disney Infinity 2.0 have appeared from a report on the official Disney Fan Club D23 – including a release window.
D23, which has since pulled its post, stated that Disney Infinity 2.0 will launch this August. The game will feature "familiar Marvel characters, objects, and vehicles".
Official details about Disney Infinity 2.0 will be shared during a reveal event on April 30.
Recently, the Disney Store posted a Darth Vader figurine photo on Facebook, which features a base similar to the existing Disney Infinity toys. This led to questions regarding the possibility of Star Wars joining the popular sandbox game.
The Disney Store has since clarified that the photo is not at all connected to Disney Infinity, noting that there are "no plans for Star Wars to join Disney Infinity at this moment in time".
The full message reads:
"Whilst there are no plans for Star Wars to join Disney Infinity at this moment in time… please do continue to check back for more exciting updates to our Star Wars collection."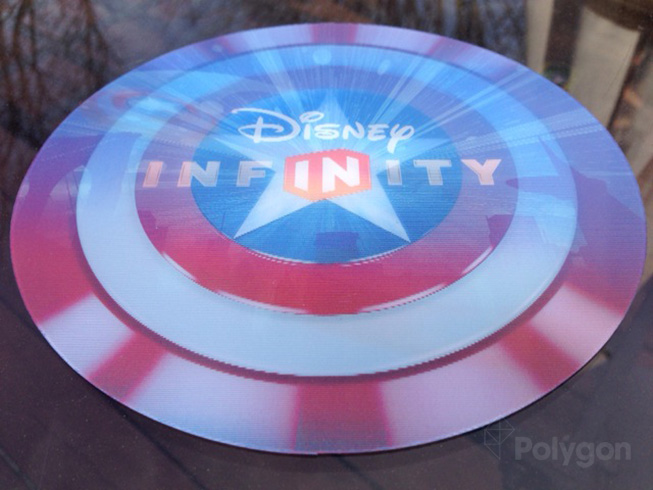 We got a first glimpse of Disney an Marvel's collaboration for Disney Infinity last week. Later this month, we'll be seeing the full extent of their partnership.
Disney has started sending out media invitations for an event set to take place on April 30. The company plans to show off "the latest chapter of Disney Infinity", though it's unclear if this refers to a brand new game or an add-on to the existing title.
Looks like Disney Interactive is planning something new for Disney Infinity… and Marvel characters will be involved!

Disney has seen massive layoffs at its gaming sector today. According to a New York Times report, 700 employees have been laid off. That accounts for 26 percent of its staff.
Disney Interactive president James A. Pitaro said:
"These are large-scale changes as we focus not just on getting to profitability but sustained profitability and scalability."
Disney Infinity players can unlock a special lightsaber weapon that can be used with every character. To do so, collect every toy in the game and then head to the Hall of Heroes. It should then be yours!
We've got some financial news for you today, this time from the Disney corner of the market: Disney Interactive's Disney Infinity game– the Skylanders-inspired toy-based adventure sandbox– is raking in a ton of money, taking company profits from about $9 million at this time last year to $55 million in the last three months of 2013. Here are the full details:
– Disney games division brought in $403 million in revenue
– 38% increase in sales year-over-year
– Disney Infinity is the primary driver of this
– Profits are up by $46 million over this time last year
– $9 million in profit in FY3/2013 vs. $55 million in profit in FY3/2014.
Via CVG