New character details have come in for Forbidden Magna. You can find the latest information rounded up below.
Adelheid:
– Eldest sister of the lost spirits
– You'll first see Adelheid as an enemy
– She is considered to be the perfect weapon in battle
– All other spirits admire her
– This gives her quite a bit of confidence
Francesca:
– First appears alongside Adelheid
– Has a well-trained body
– She's the type of girl who dives in headfirst without giving much thought before doing so
Bart:
– Bart is Lux's buddy
– Reliable but also a bad influence at the same time
– He's an always-optimistic young man
– Often hangs out at the inn
– Makes a good duo with Lux, who is usually more on the serious side
– Lux makes money for the inn by digging up crystals at the mine and having Bart sell it in town
– He's also quite the ladies' man
Amelia:
– Lux's childhood friend
– Kind, proper, and homely young lady who runs a farm near the protagonist's home
– Since Lux met the spirit girls, she fears that he might become more distant over time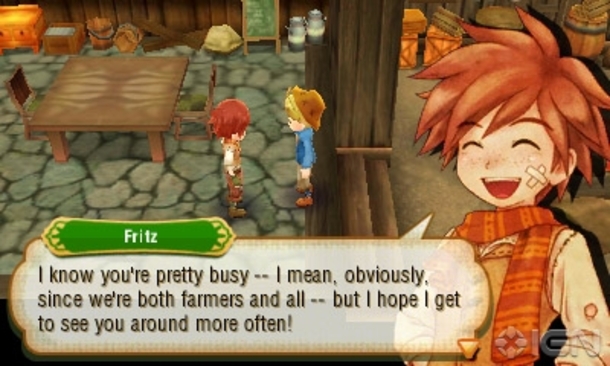 XSEED (not Natsume!) is localizing Harvest Moon: Connect to a New Land for North America, IGN has revealed. The game will be available later this year.
When the latest Harvest Moon does arrive in the states, it'll be titled "Story of Seasons". IGN explains the name change in a new article:
Story of Seasons was launched in Japan earlier this year, where it was known as Bokujo Monogatari: Tsunagaru Shintechi (or Farm Story: Connect to a New World). But due to the involvement of a different publisher — XSEED Games, a wholly-owned subsidiary of MarvelousAQL — Farm Story could no longer translate to Harvest Moon, at least in the west. Natsume owns that intellectual property wholesale, and as such, Marvelous and its western XSEED offshoot endeavor to continue the series with the same development team and a new name.
Marvelous AQL and XSEED note that Story of Seasons players will be able to "create fully customizable character[s], selecting gender, hair style and facial features as desired. They will then take on their role as the newest resident of Oak Tree Town, a small settlement filled with promises of new beginnings, hard work and significant relationships. In the process of tending to crops, animals and the many other aspects of everyday farming life, players will amass the resources necessary to customize and expand their farms — from livestock and seeds to décor and layout — granting total freedom to shape their homestead as they wish and fit virtually any play style."
Story of Seasons will make its debut at E3 2014 next month.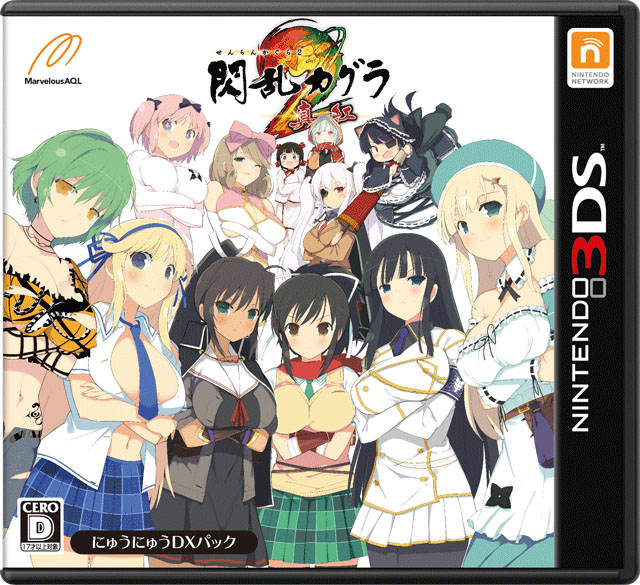 In Japan, Marvelous will be releasing a special "Nyuu Nyuu DX Pack" for Senran Kagura 2.
Here's what's inside:
A special box drawn by Nan Yaegashi
Five figure Toy Works Niitengo set of the Homura Crimson Squad
"That's right! Hibari, take off the swimsuit now!" Drama CD
Opening theme song "Hikari to Yami no Achira" Hanzo Academy solo version and the "Girls Dance in Deep Crimson" arrange soundtrack CD
Limited edition original packaging
Photos of the Nyuu Nyuu DX Pack can be found above.
Forbidden Manga is due out in Japan in October, the latest Famitsu leaks confirm. The game will cost somewhere in the neighborhood of 5,000 yen.
Famitsu introduces a character and two new spirits. There's also a look at the battle and inn parts.
Much of the information is unclear at present, so we'll make another post if/when concrete details arrive.