Several new details are in for Senran Kagura 2: Deep Crimson. You can find them rounded up below.
– Pair Battle: put together a tag-team to fight enemies
– Partner character fights on her own
– Can give the partner character orders
– It's possible to put together tag teams with rivals
– When switching places with the partners, you'll be able to do actions such as combos and counters
– Tag-team move can be done between two characters
– The better the pair fights together, the higher damage output the attack will have
– Depending on the duo you create, there will be different attack scenes
– Switch weapons just for looks
– Can attach special gems to a weapon to give it powers and elemental attributes
– These include "attack up," "auto-health recovery," and "fire invulnerability"
– Special intros for certain character match-ups
– Can destroy the clothing of small-fry enemies
– Once you defeat an enemy, you'll be able to "examine" them in the reference library
– Clothing will also be destroyed in seamless fashion
XSEED remains interested in publishing Forbidden Magna in North America. The company's Ken Berry said the following when asked about the possibility of localization:
"Oh yes, definitely. It's still early in the development process. I think moving forward, we will be working much more closely with Marvelous AQL Japan and try to bring as many of their releases to the US as possible."
Berry also shared a few words about Forbidden Magna in general:
"Some of the ex-Neverland staff that were working Forbidden Magna, that team once Neverland closed was brought into MAQL's internal office so they could finish up the game."
Marvelous must be pretty pleased with Rune Factory 4. Since launch, 200,000 copies of the game have been shipped. Now bring on the inevitable Rune Factory 5!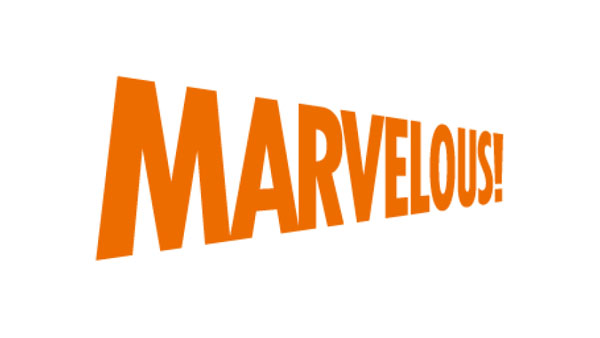 Marvelous AQL is getting a small name change. Starting on July 1, the company will ditch its "AQL" portion and will simply be known as "Marvelous". By doing so, the company hopes to strengthen its brand power.
A few Marvelous executives will be shifting roles on April 1. Those are as follows:
Haruki Nakayama – president and CEO (currently executive chairman)
Kyoda Shuichi – president and operating officer COO (currently president and operating officer)
Toshinori Aoki – executive vice president and operating officer department; holding on to executive vice president and operating officer, digital content general manager, and online content senior executive manager titles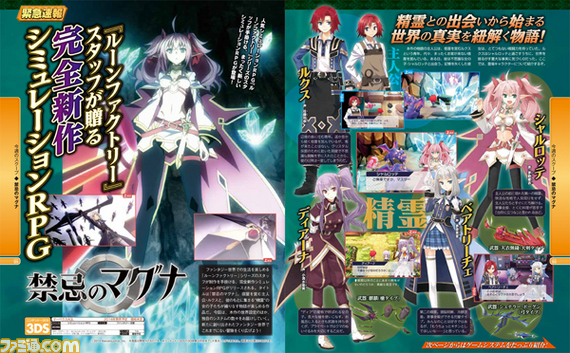 The future of the staff at Rune Factory developer Neverland was left uncertain after the company filed for bankruptcy late last year, but now Famitsu has revealed that the team is working on a brand new Simulation RPG published by Marvelous AQL. The game, titled "Forbidden Magna", will be released for the Nintendo 3DS. This first scan gives a look at some of the game's cast members named (clockwise, from red-haired dude) Lux, Charlotte, Beatrice and Diana.
Expect more information and higher quality images when this week's Famitsu releases.