I only ended up recording the mech portion of this segment, but Nintendo has uploaded the full thing to its YouTube channel. Check it out above!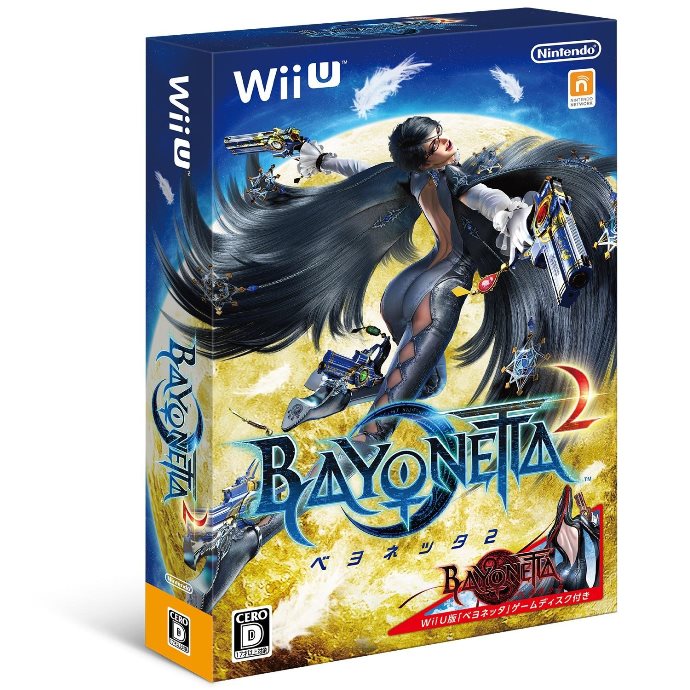 If you purchase Bayonetta 2 in North America or Europe, you'll receive the original Bayonetta for free. This will be made available as a digital release on the eShop.
Things are a bit different in Japan. All retail copies of Bayonetta 2 come with Bayonetta on a separate disc.
60 & port of 360. RT @Grandsaber3: Will the wii U version of Bayonetta be 60 FPS and will it be a port of the Xbox 360 or PS3 Version?

— ???? Hideki Kamiya (@PG_kamiya) June 13, 2014
The latter. RT @hbjjbhgvg: Is the Wii U port of Bayo 1 locked at 60 fps, or does it fall like Xbox 360?

— ???? Hideki Kamiya (@PG_kamiya) June 13, 2014
– When in the Link costumes, finding items results in Zelda music
– Initially, there was an undershirt beneath Bayonetta's Link costume
– Nintendo suggested they get rid of it, since it wasn't fitting of Bayonetta's character
– Hashimoto joked that he was surprised Nintendo would suggest that, but PlatinumGames went ahead and removed the undershirt
– Samus' costume is the original Power Suit, not the Varia Suit with rounded shoulders
– You can change whether the visor on the helmet is up or down
– You can change the visor on the fly depending on your preference
– Samus Aran, Peach, Link on display at E3
– Samus costume: fire shots from Samus' arm cannon instead of the usual guns
– The Peach costume features Bayonetta in a skimpy princess outfit
– With the Peach outfit, you have moves that feature giant versions of Bowser's hands and feet
– The Peach costume also has an alternate whip weapon
– In the Link costume, Bayonetta can wield the master sword
– Wears the familiar green tunic as well