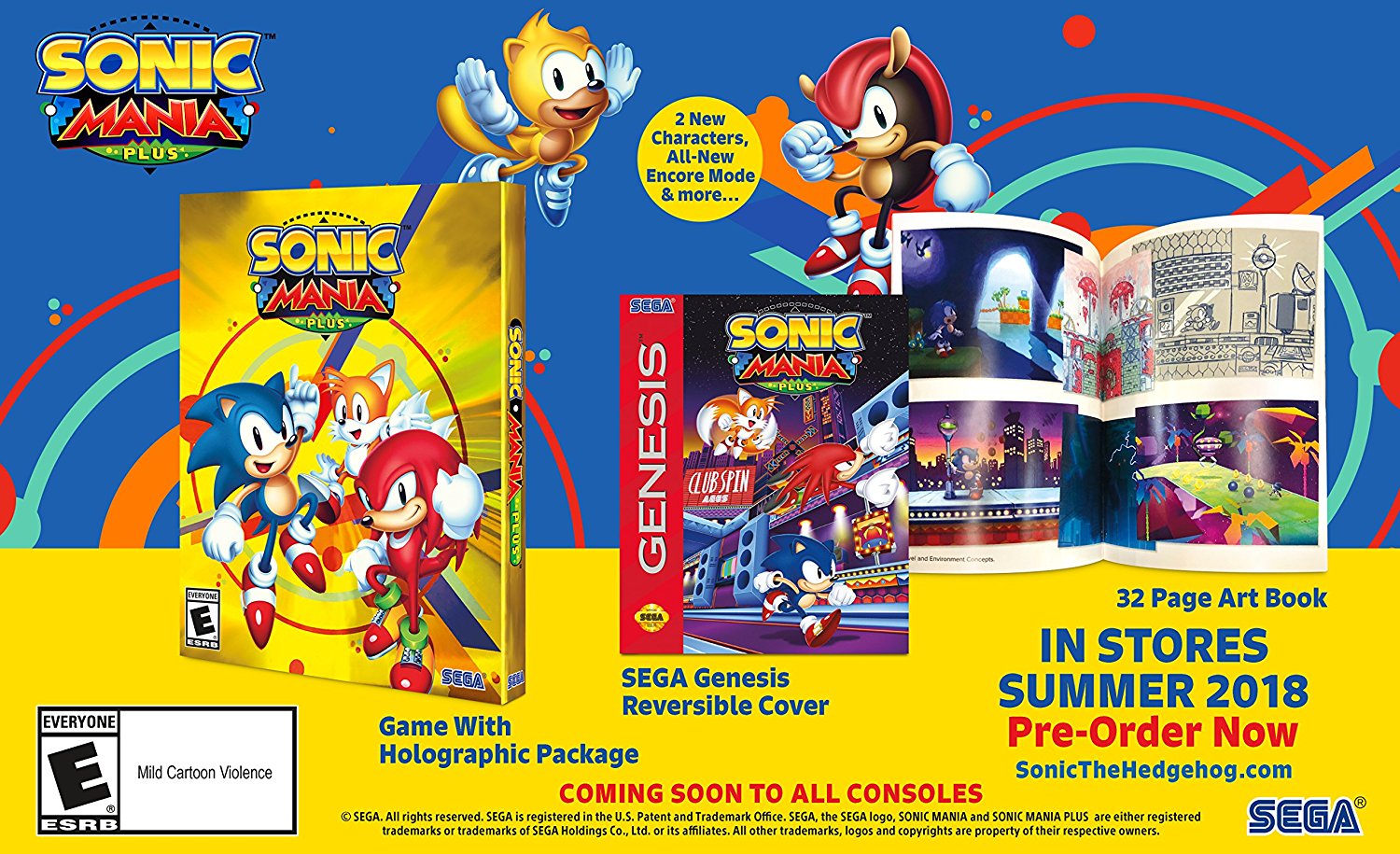 SEGA announced just a few minutes ago that Sonic Mania Plus is arriving on July 17 in North America and Europe. It's a new version of last year's game with playable characters Mighty the Armadillo and Ray the Flying Squirrel and an Encore mode that provides a fresh look at familiar zones with new challenges and layouts. Competition and Time Attack modes have also been updated for four player competitions, and ghost challenges for time trials.
If you previously purchased Sonic Mania last year and have no interest in the new physical version, you'll be happy to hear that you can still experience the new content. SEGA has confirmed that an Encore DLC pack will be available for $4.99 (£3.99) to upgrade to Sonic Mania Plus. It'll be out alongside the new physical release in July.
We have some new screenshots from Sonic Mania Plus below.
Source: SEGA PR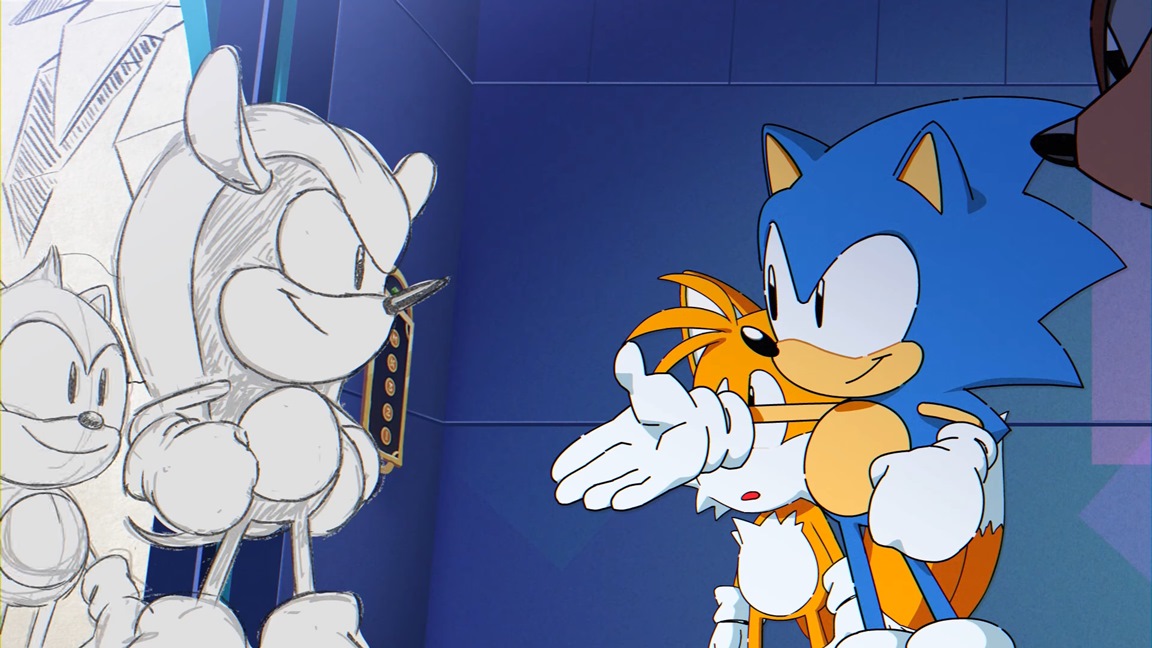 Sonic Mania is launching on July 17, SEGA has announced. Fans will be able to pick up the game in stores for $29.99.
Here's some additional information about Sonic Mania Plus: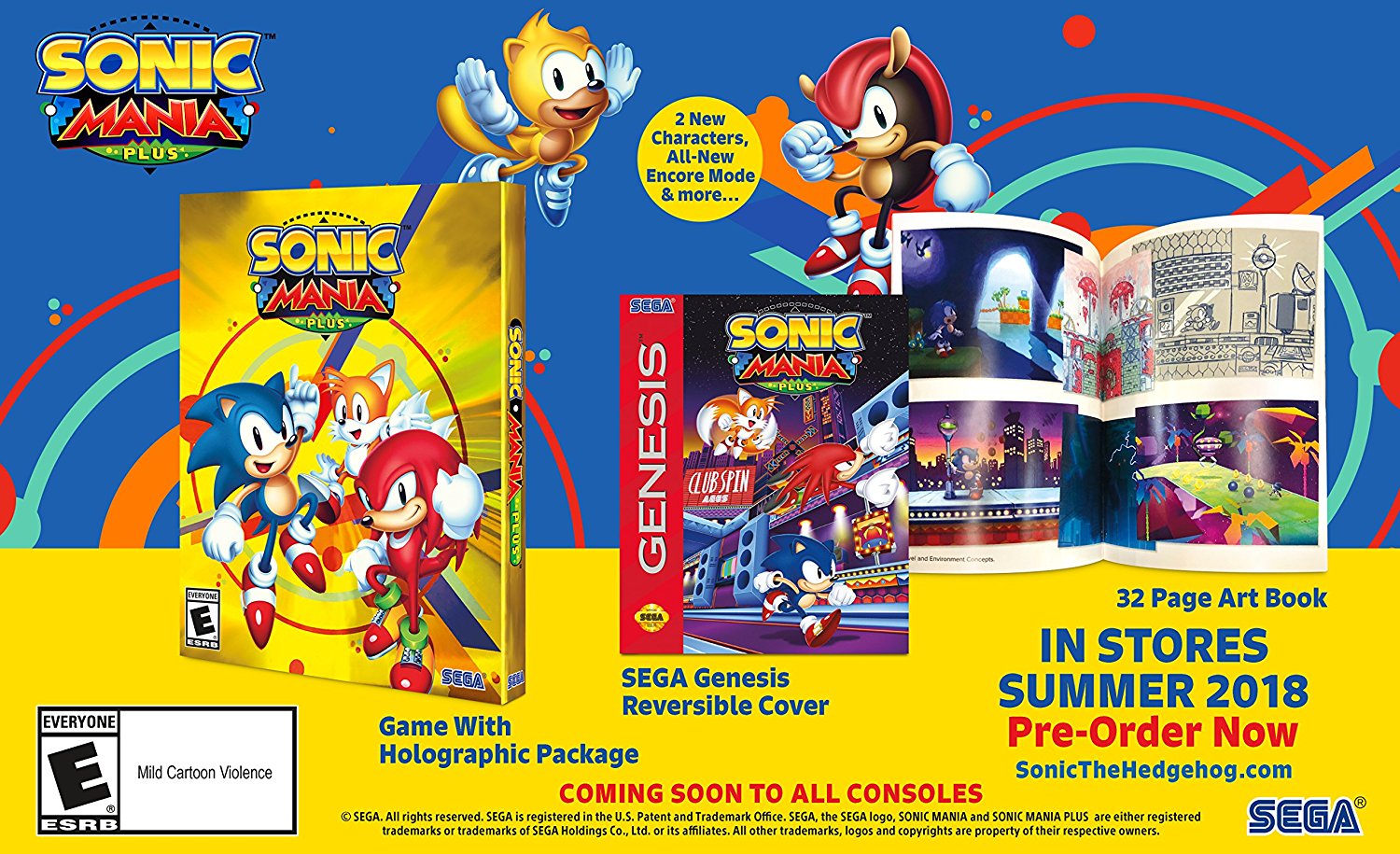 Earlier we wrote a post about how Sonic Mania Plus is coming to Japan but without a release date yet. However, The latest issue of Weekly Famitsu has just come out and Sonic Mania Plus will launch for Switch on July 19 in Japan for 4,490 yen.
As for the Americas and Europe, Sonic Mania Plus is due out "this summer" but the official Sonic the Hedgehog Twitter account teased that a new trailer is due out later today, so a western release date may be announced soon.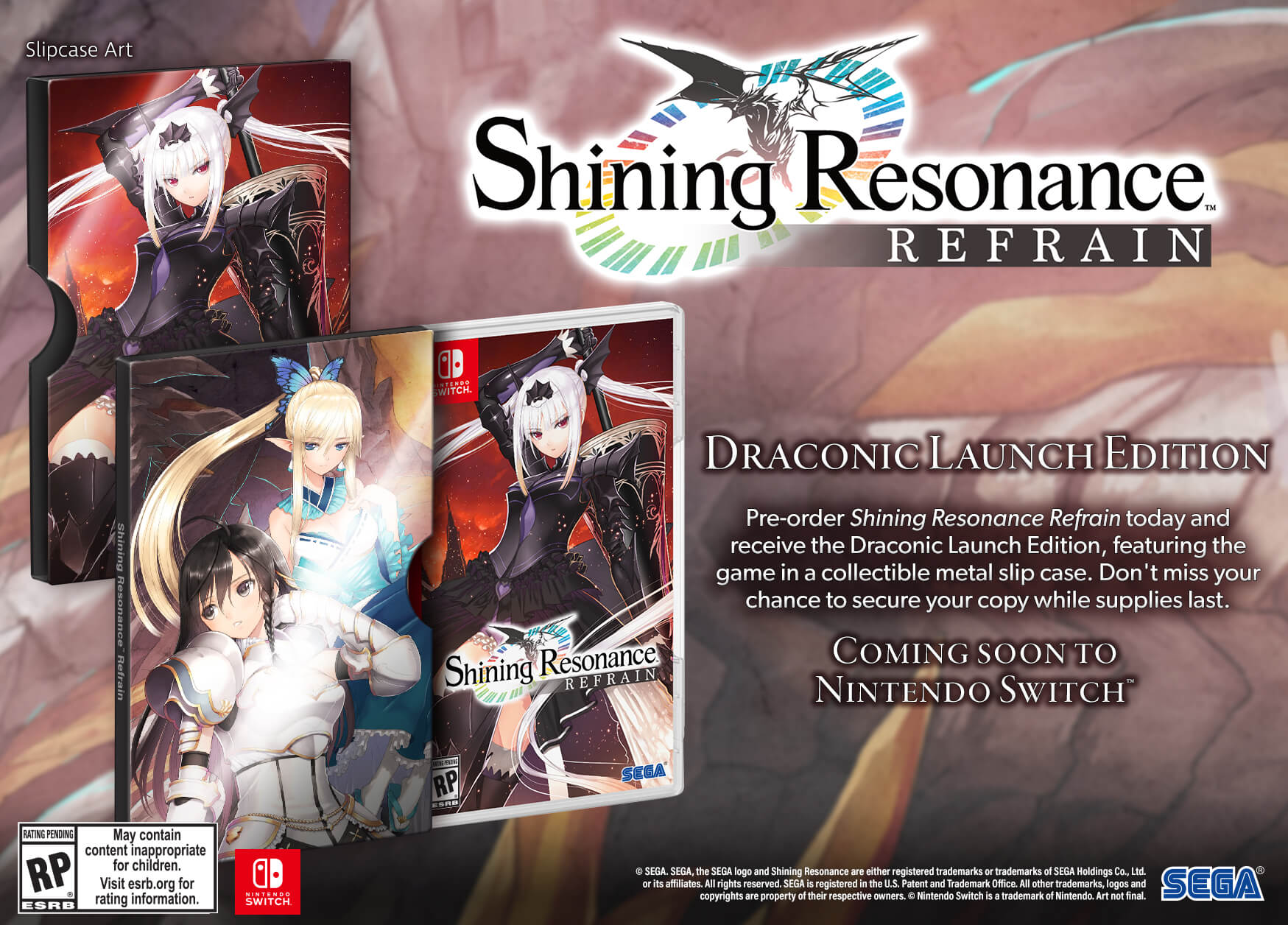 Shining Resonance Refrain has been dated. The RPG will arrive in both North America and Europe on July 10, the company announced today.
Fans will be able to purchase the Draconic Launch Edition. This includes the game in a collectible metal slipcase, featuring character artwork of Excella, Sonia, and Kirika.
Accompanying today's release date news, we have a trailer focusing on the characters of Shining Resonance Refrain below.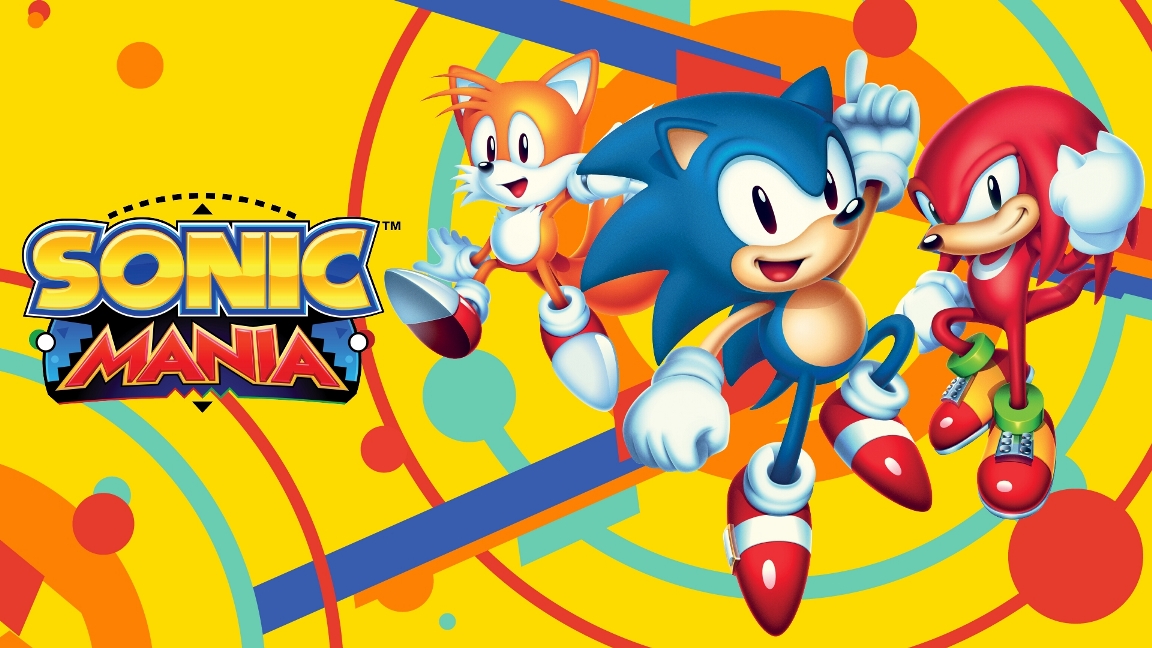 The new issue of Famitsu has revealed that Sonic Mania Plus, the enhanced version of Sonic Mania featuring two new playable characters with Mighty and Ray, is coming to Japan. There will be a physical version as well as the option to download the new content as DLC for those who already own Sonic Mania.
Also, the magazine revealed that Sonic Mania has sold one million copies worldwide so far.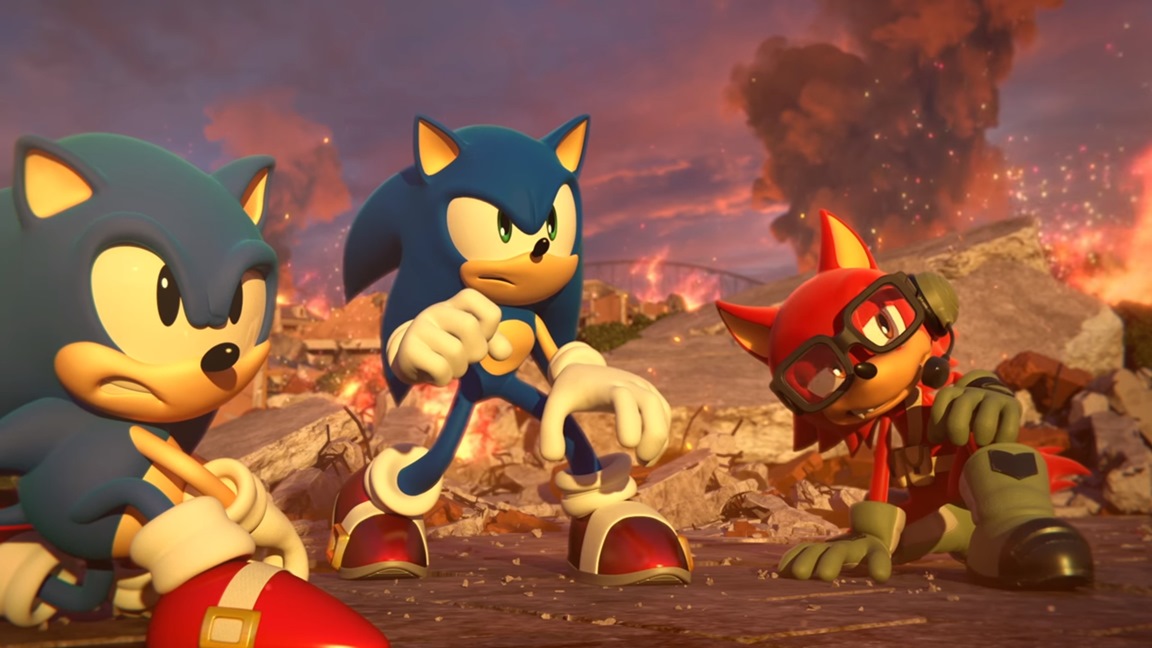 A number of titles published by SEGA and Atlus are currently on sale through the North American eShops. Highlights include Sonic Forces, SEGA 3D Classics Collection, and Stella Glow.
The full lineup is as follows: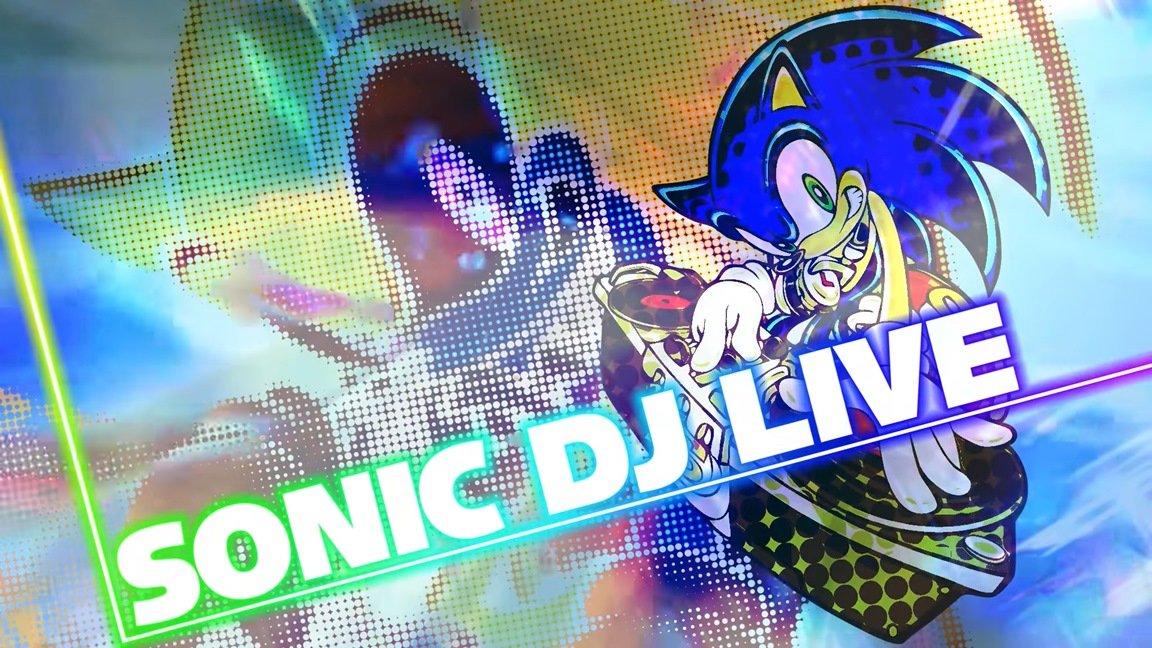 At SEGA Fes 2018 in Japan last week, a special Sonic DJ Live event was hosted with Tomoya Ohtani. Plenty of music from the Sonic series was played, and Jon Underdown even stopped by to perform. You can watch the full recording below.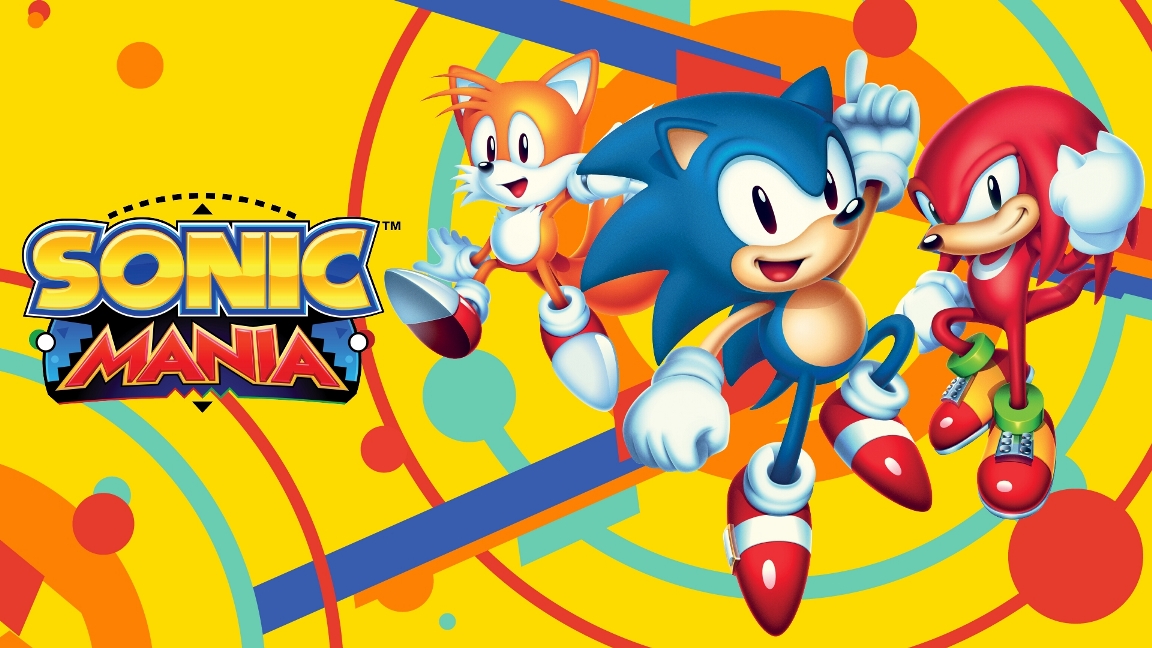 Something rather strange happened with Sonic Mania yesterday. For some users in the UK, an update went live on the PlayStation Network. It has since been pulled, though quite a few players were able to download the patch.
With that accidental leak, we have a bunch of details about what SEGA and the rest of the Sonic Mania team has in store for an upcoming update (which will also be applicable for Sonic Mania Plus). If you're interested in the information, continue on below. Just be wary of potential spoilers.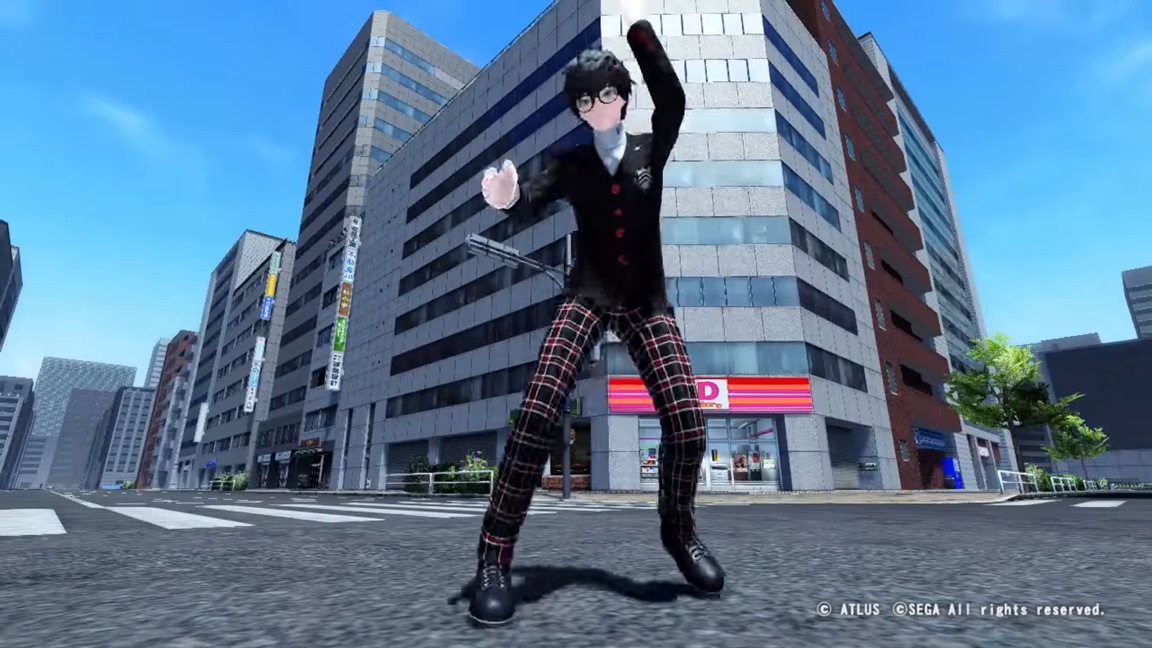 SEGA has shared a trailer for a new Person collaboration planned for Phantasy Star Online 2. This should be available in Phantasy Star Online 2 Cloud on Switch.
With the collaboration, players will be able to use character avatar items from Persona 3: Dancing Moon Night and Persona 5: Dancing Star Night. Dancing lobby actions will also be included.
We have the Persona collaboration trailer for Phantasy Star Online 2 below.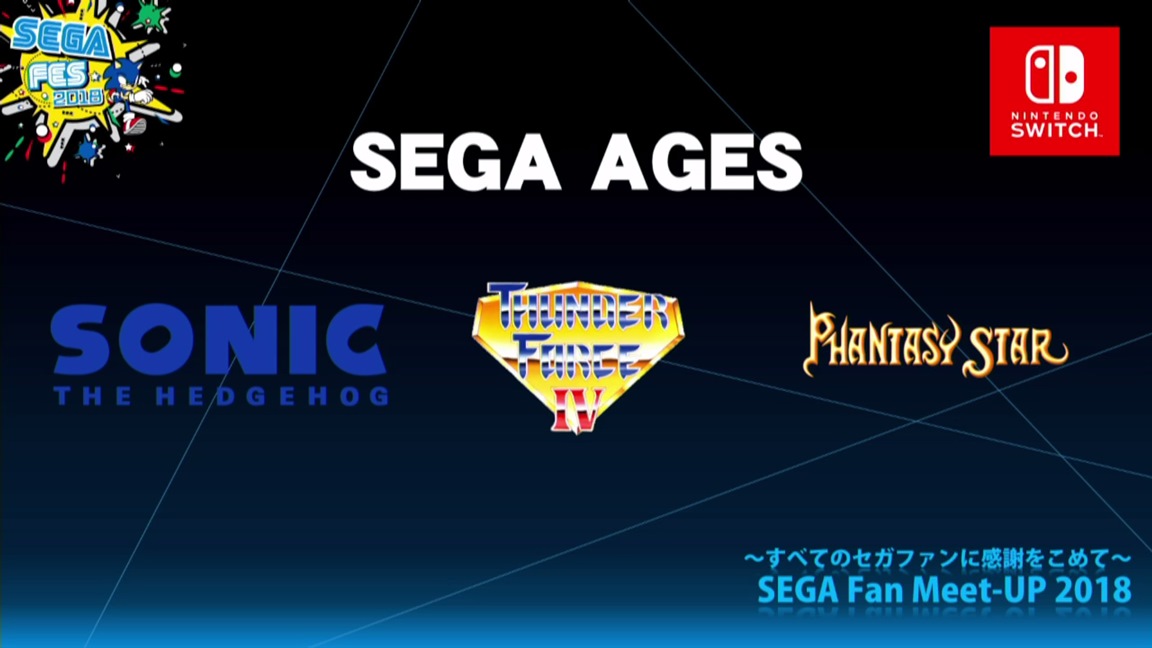 The first handful of screenshots are in for SEGA Ages. We have the images below, which show off the initial confirmed titles – Sonic the Hedgehog, Phantasy Star, Thunder Force IV, Alex Kidd, and Gain Ground.
The official website for SEGA Ages is also now open. It doesn't have a whole lot at present, but you can access it here.
Thanks to m_t for the tip.