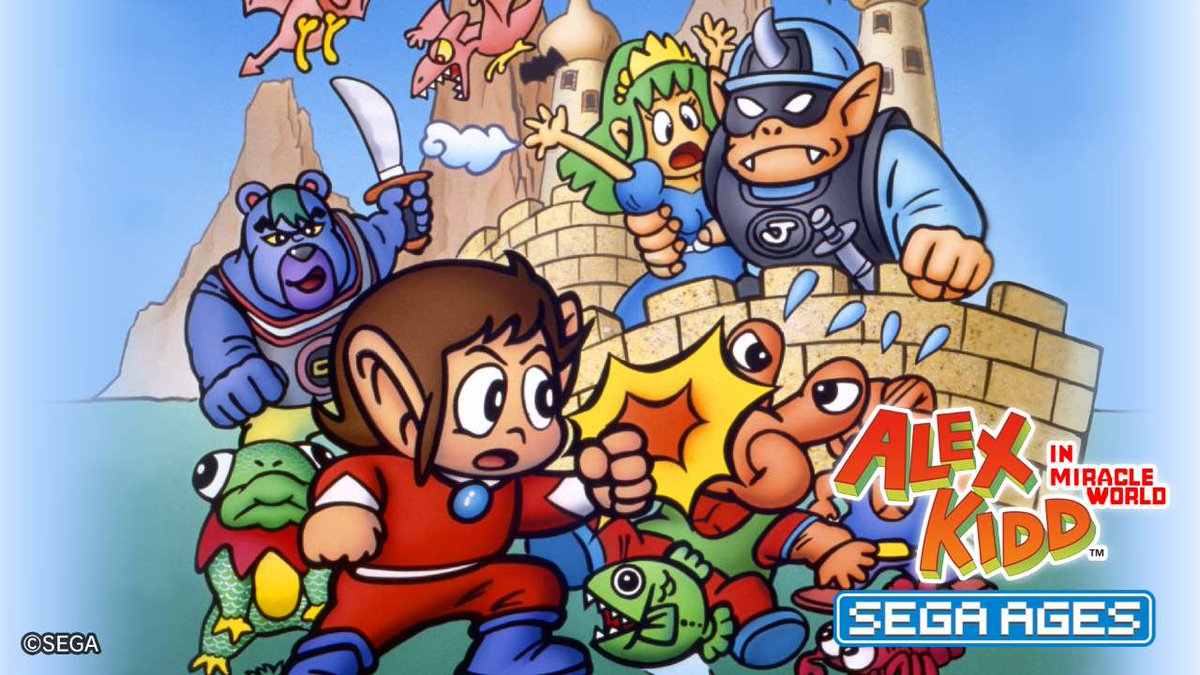 SEGA has dated the new Switch release of SEGA Ages Alex Kidd in Miracle World. The game will launch in Japan on February 21, the company announced today. Pricing is set at 925 yen.
SEGA Ages Alex Kidd in Miracle World is also confirmed for the west, but a release date for North America and Europe hasn't been announced. We'll bring you that information as soon as we have it.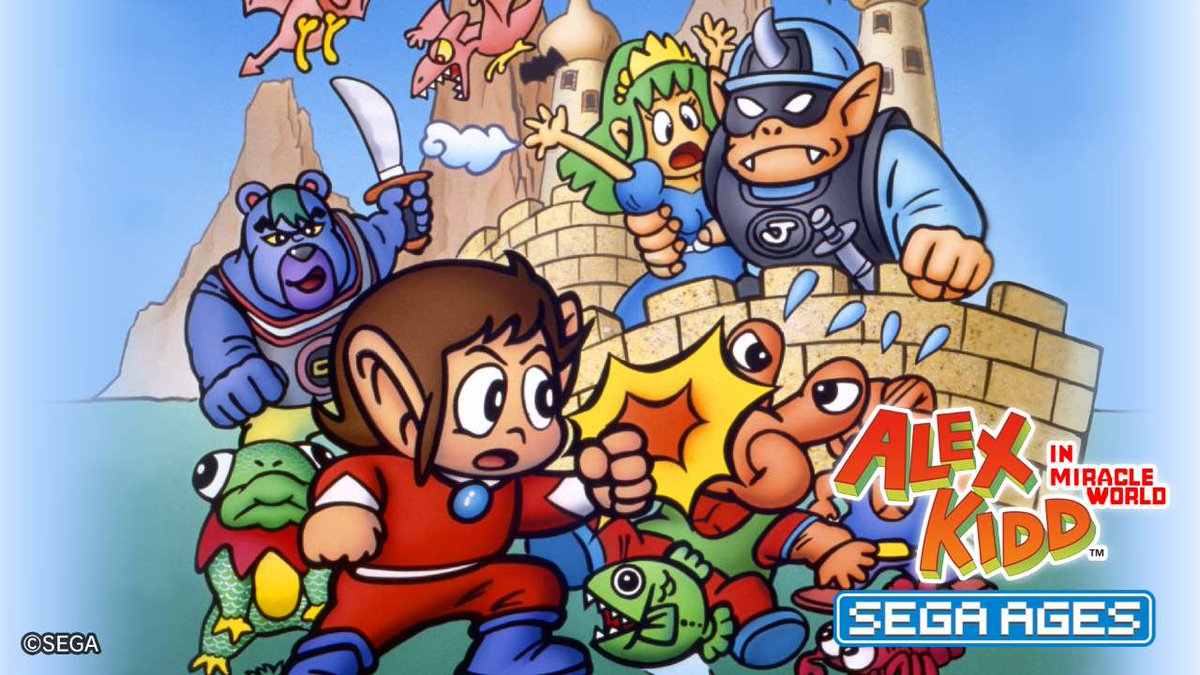 SEGA has announced that Alex Kidd in Miracle World will be the next SEGA Ages game on Switch. It has not been dated, but is due out soon.
Alex Kidd in Miracle World on Switch keeps the fun of the original while utilizing the FM sound unit. Original Mode and AGES Mode will be separate. The Game Over function has also been simplified – there's a Helper Mode in which you can rewind up to five seconds, making it easier for people who aren't used to action games. At the start of all the important stages, the team has incorporated newly drawn scenes set to the Sukopako Cycle theme (a track previously unused in-game); they aimed at a more "completed" version of the original.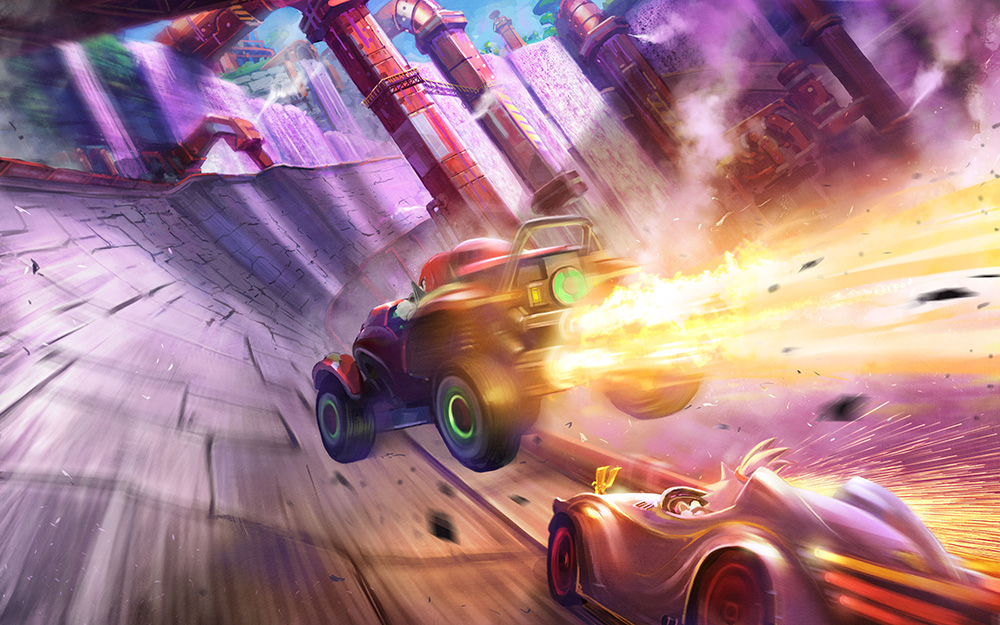 SEGA shared a handful of new screenshots from Team Sonic Racing today. The images show off a few different things, including CG and the Doctor's Mine track. We've rounded up the various screenshots below.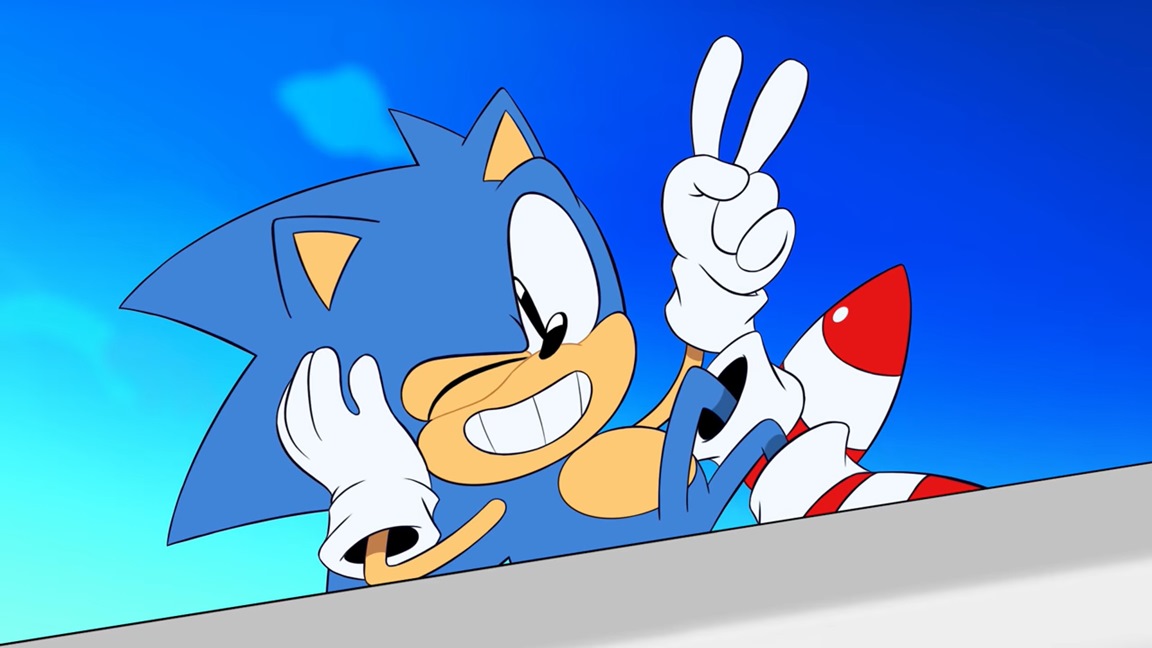 Sonic the Hedgehog has been a mainstay at SXSW where a panel has been held in recent years. SEGA has made some notable announcements at the event, including Sonic Mania Plus, one of the first teases for Team Sonic Racing, and more.
Sonic will be back at this year's SXSW with the "Gotta Go Fast: The Official Sonic the Hedgehog Panel" next month. Once again, it sounds like fans can look forward to announcements.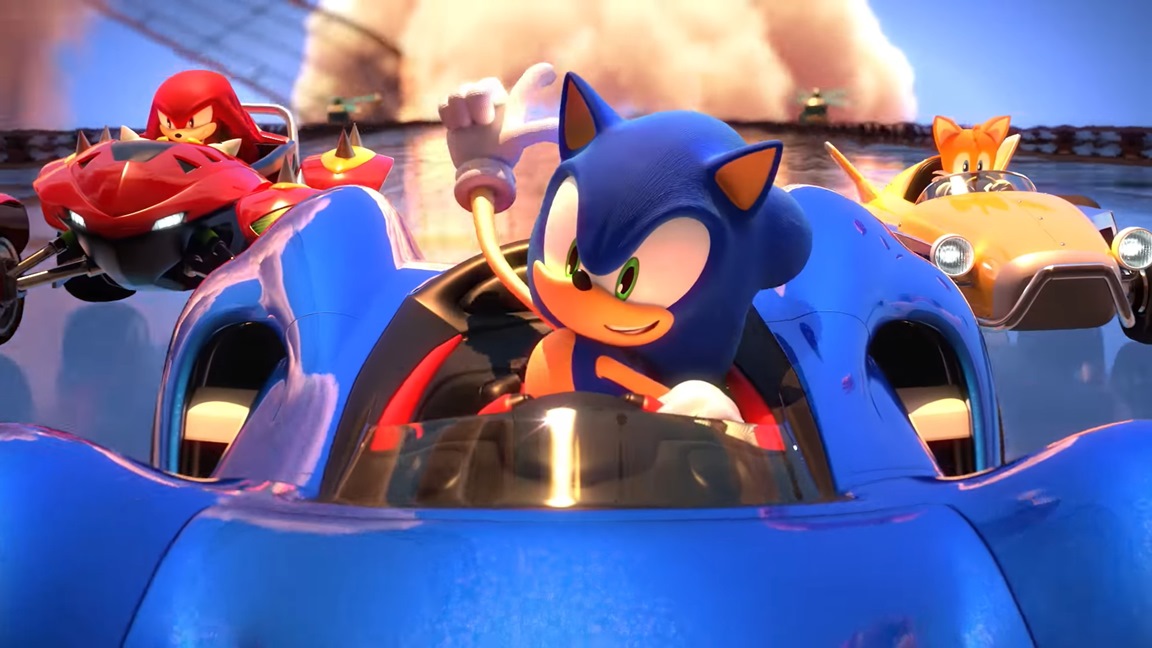 SEGA today released a behind-the-scenes look at the creators behind Team Sonic Racing's soundtrack, including Sonic Team Sound Director, Jun Senoue, along with Act. on drums and Takeshi Taneda on bass. Have a look at the video below.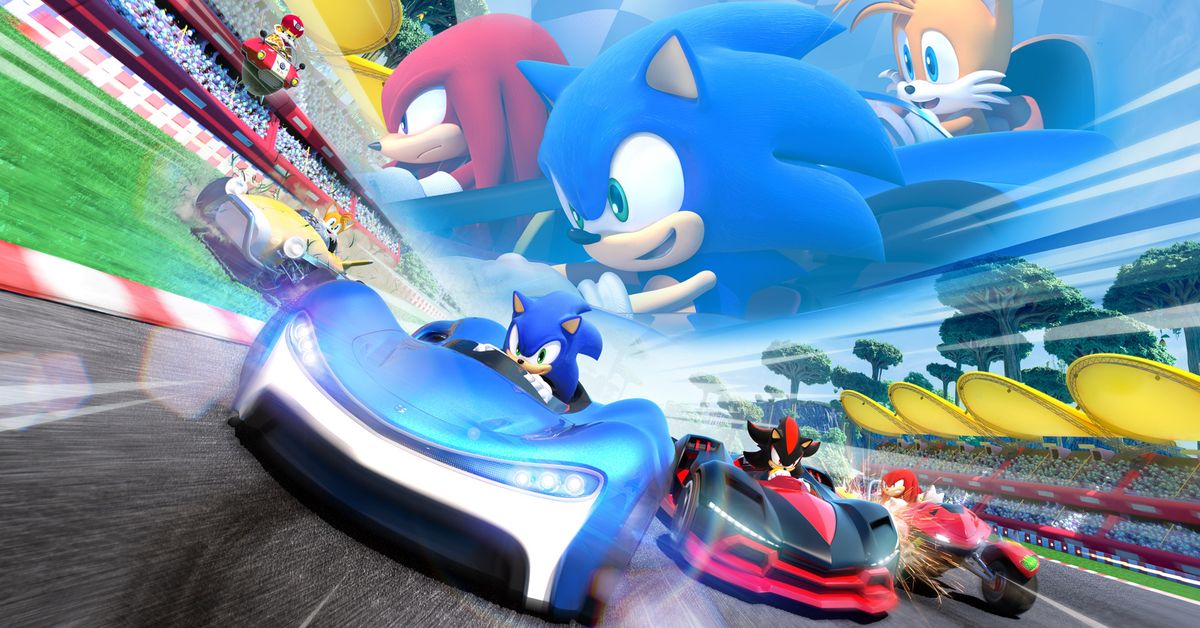 This week's issue of Famitsu provides an update on Team Sonic Racing. There's only a little bit new, but we do learn about a previously-unannounced track: Doctor's Mine. The track is said to be a wide stage where you don't really have to worry about falling off, and there are plenty of jumps and tunnels that make for a high speed race.
Famitsu also goes over the recently-revealed Team Eggman. Metal Sonic is a speed type, Zavok is a power type, and Eggman is a technique type. They also tease the possibility of Dodonpa being somehow related to Team Eggman.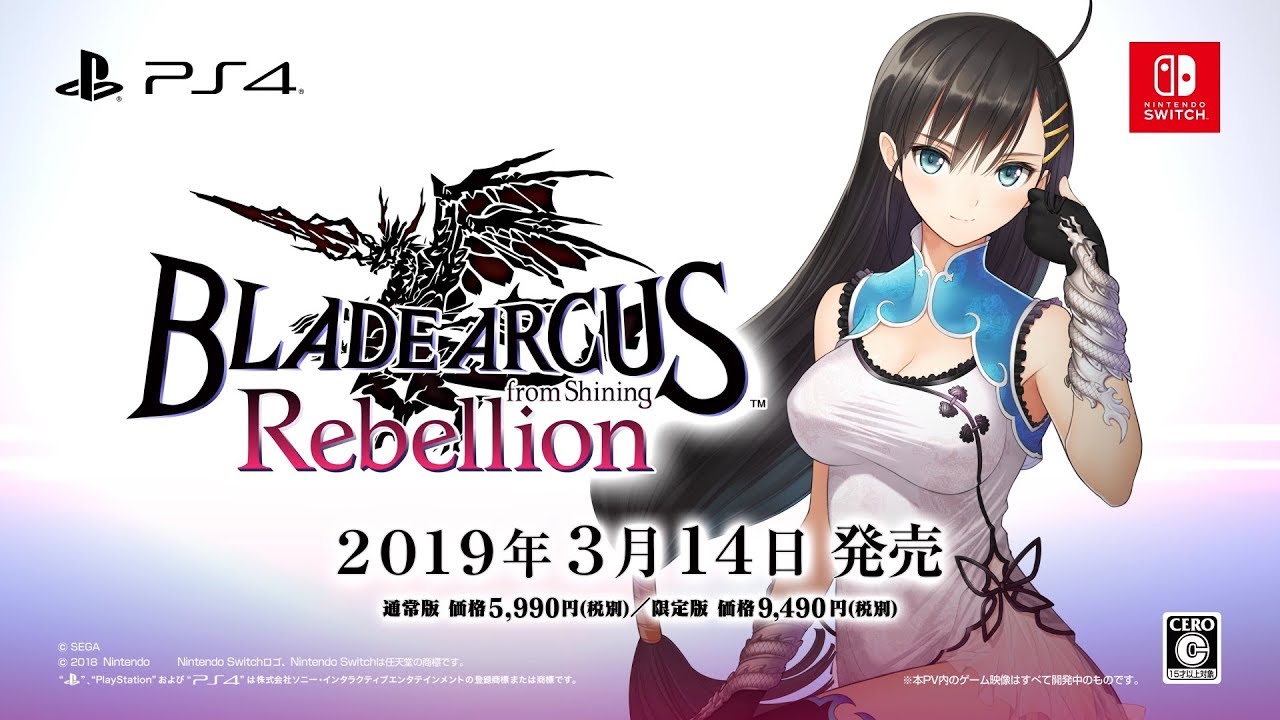 SEGA published a new commercial for the upcoming Japanese Switch game Blade Arcus Rebellion from Shining. View it below.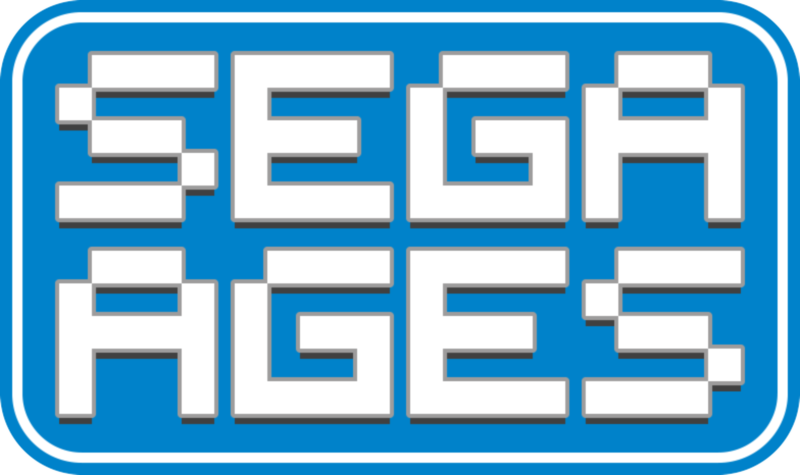 In an interview with SEGA Ages supervisor Yosuke Okunari about the approach to localization for the Switch releases. Okunari explained that things are mostly being left as is, but left an interesting tease for the future. He said that the team "may try localizing titles which have never been translated if we can draw a reaction."
Okunari's full words: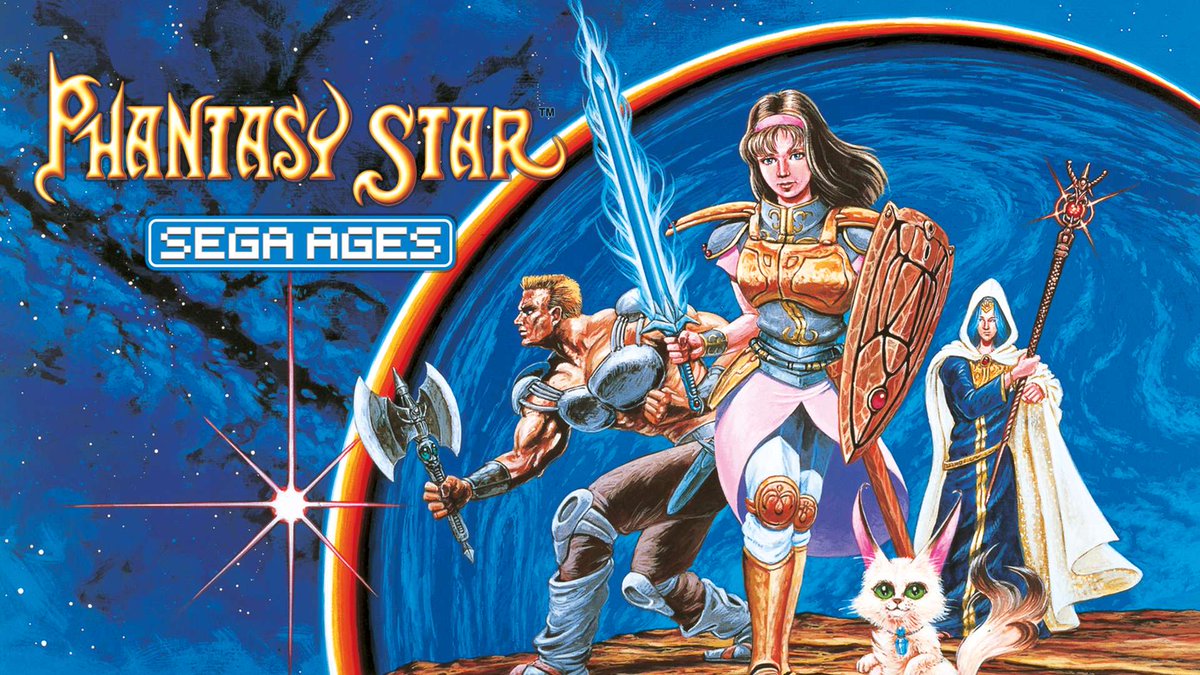 "I think if you play "Phantasy Star" after reading this interview, you'll look at the game in a whole new light."

-Naoki Horii, M2 Dev Team
Japanese website Game Watch recently sat down for an interview with three key figures from SEGA and M2 handling the SEGA AGES collection on Nintendo Switch.
The mega interview contains all kinds of details on new features to the Switch version, the incredible headaches that 80's game development caused them, and never-before-heard stories from development of the original "Phantasy Star", firsthand from Rieko Kodama, who was the original designer for the game. It's a must-read for die-hard fans. And if that wasn't enough, we've included some discussion about the SEGA Ages series in general that you may have missed last week (with some extra comments).
We've prepared an exclusive translation of the in-depth interview, and hope you enjoy.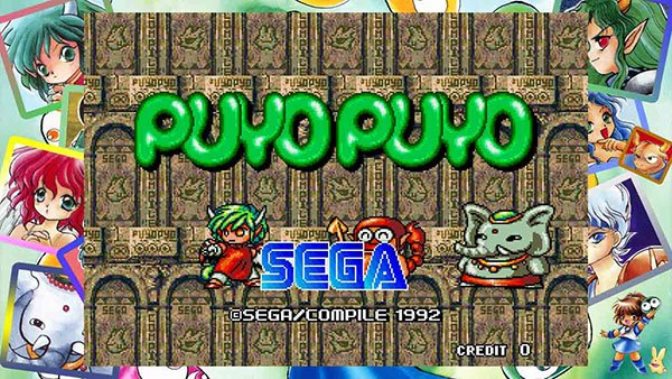 We have a bit of additional information about the new SEGA Ages version of Puyo Puyo for Switch. Content from the overseas arcade version will be included, which is an official release of the English translation that changed the character names, story, and a lot of the voice acting.
Of course, there will be a few other features a swell. Puyo Puyo Tsu's quick turn will be in the SEGA Ages release as well as online play and the ability to rotate pieces left or right.