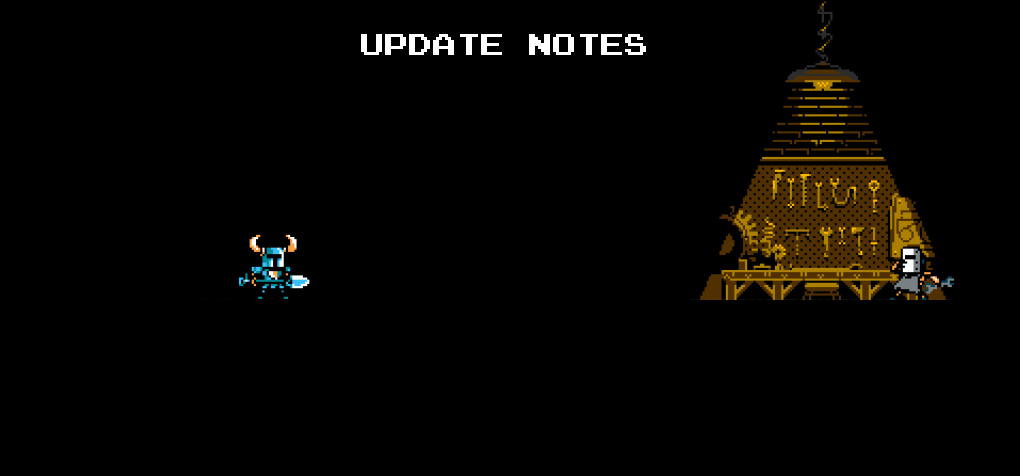 Yacht Club Games just pushed out a new Shovel Knight update on Steam: version 2.2.1. The patch is intended to implement various fixes.
According to Yacht Club, other systems "will be updating in the near future". We'll let you know when it goes live on Wii U and 3DS. For now, read up on the full patch notes below.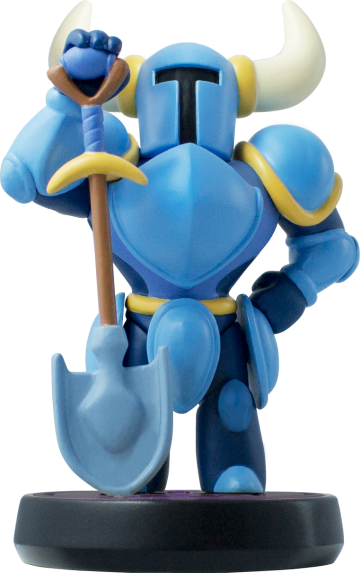 All amiibo figures Nintendo have shipped thus far have a protective piece preventing consumers from using them while in the box. However, Yacht Club Games opted for a different approach with Shovel Knight. It's actually possible to scan the character without removing him from the box.
Speaking with Polygon, Yacht Club's David D'Angelo said the team went in this direction due to fan feedback. He explained:
"We got a lot of feedback from fans before release who wanted to be able to scan the amiibo inside the packaging so they could still use the figure [in-game] while keeping it as a collector's item. We didn't see much issue with their request: while you can stand with a 3DS in store and try to scan it — we didn't think that was actually something people would do due to the nature of the content we were making."
Nintendo was completely fine with Yacht Club's decision, and signed off on having Shovel Knight ship without the protective piece.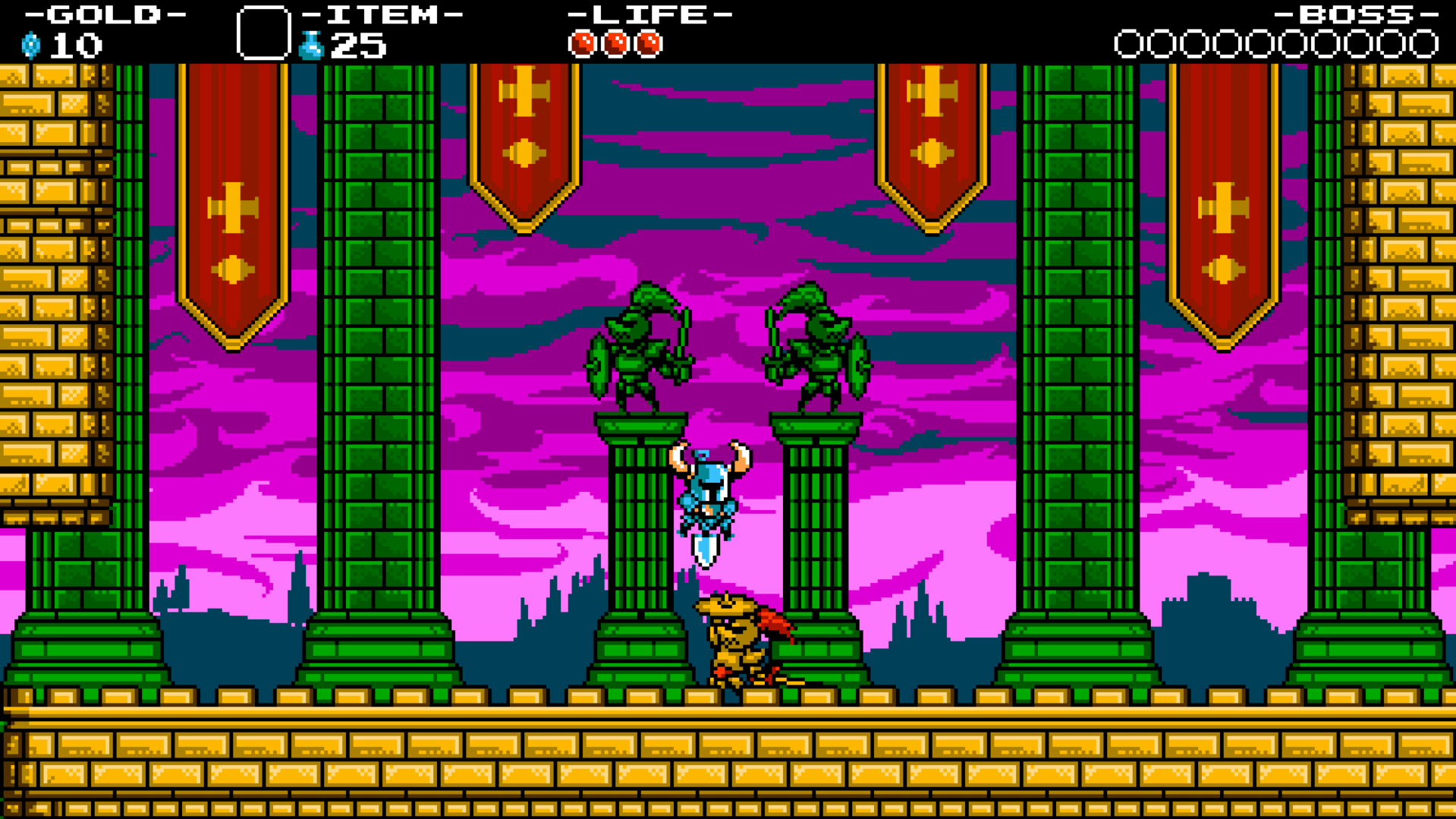 The latest episode of the 8-4 Play podcast contains an interview with Yacht Club Games' Sean Velasco and David D'Angelo. While speaking about Shovel Knight, the two developers mentioned that they're still developing more content for the game. Once that's done though, the team would be "silly" not to make a sequel. It was also reiterated that a follow-up title could be another NES-style game or something more in line with the SNES or Nintendo 64.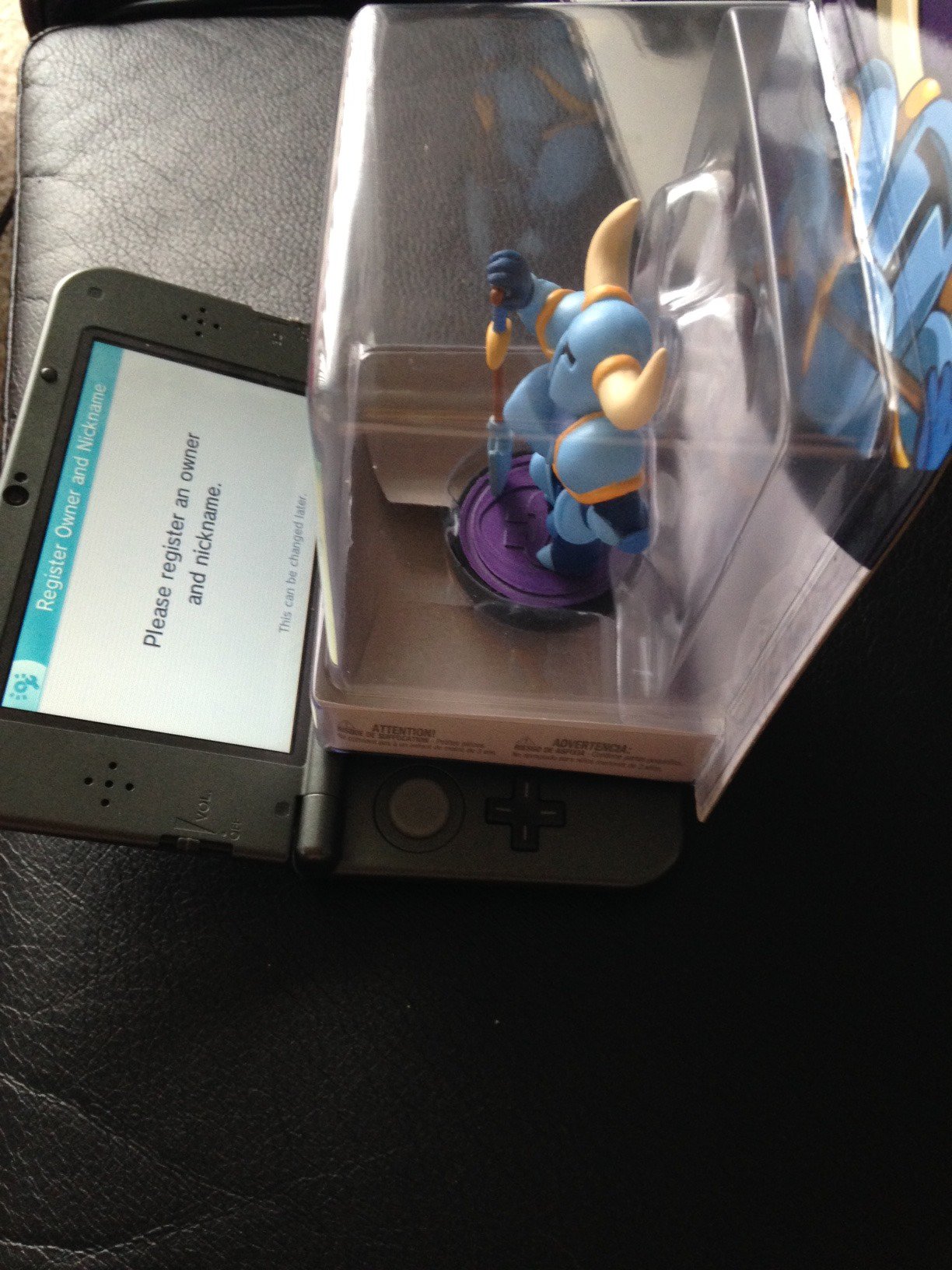 Many of you are probably aware that Nintendo's line of amiibo figures don't work unless they're taken out of the packaging. Each box comes with a protective piece of material that blocks NFC functionality from being used.
With Shovel Knight, however, this isn't an issue. There's no material to speak of with the new figure. It's not exactly easy to use Shovel Knight while he's still in the box, but it can definitely be done.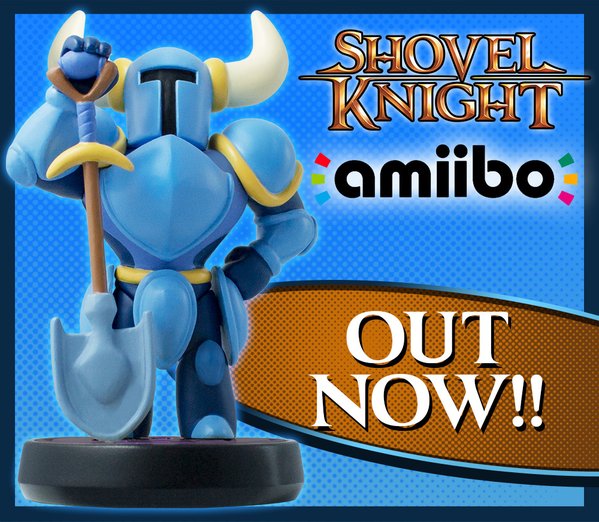 With the arrival of the Shovel Knight amiibo, the game itself has received an update. Version 2.2 is out now in North America on both Wii U and 3DS. It's not yet available in Europe, but Yacht Club Games says it "should be rolling out to systems within the next week."
Shovel Knight's 2.2 Update is now live on Wii U and 3DS in US! It was just released so if you had trouble before then give it another try!

— Yacht Club Games (@YachtClubGames) January 8, 2016
Shovel Knight's 2.2 patch also encompasses the 2.1 update, which adds amiibo support. Europe has had access to 2.1 since December while North America has been at 2.0 until today. You can find the notes for the two latest updates after the break.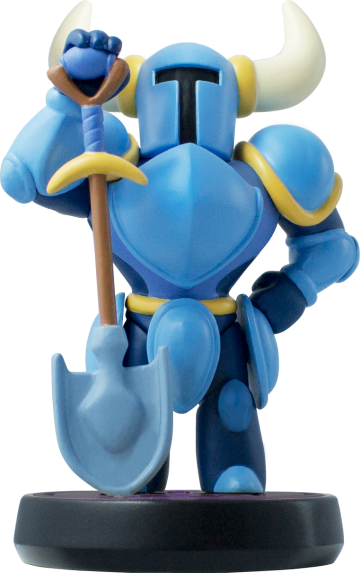 The Shovel Knight amiibo can once again be pre-ordered on Amazon. To get in a reservation, visit the product page here.
The Shovel Knight amiibo launches on Friday.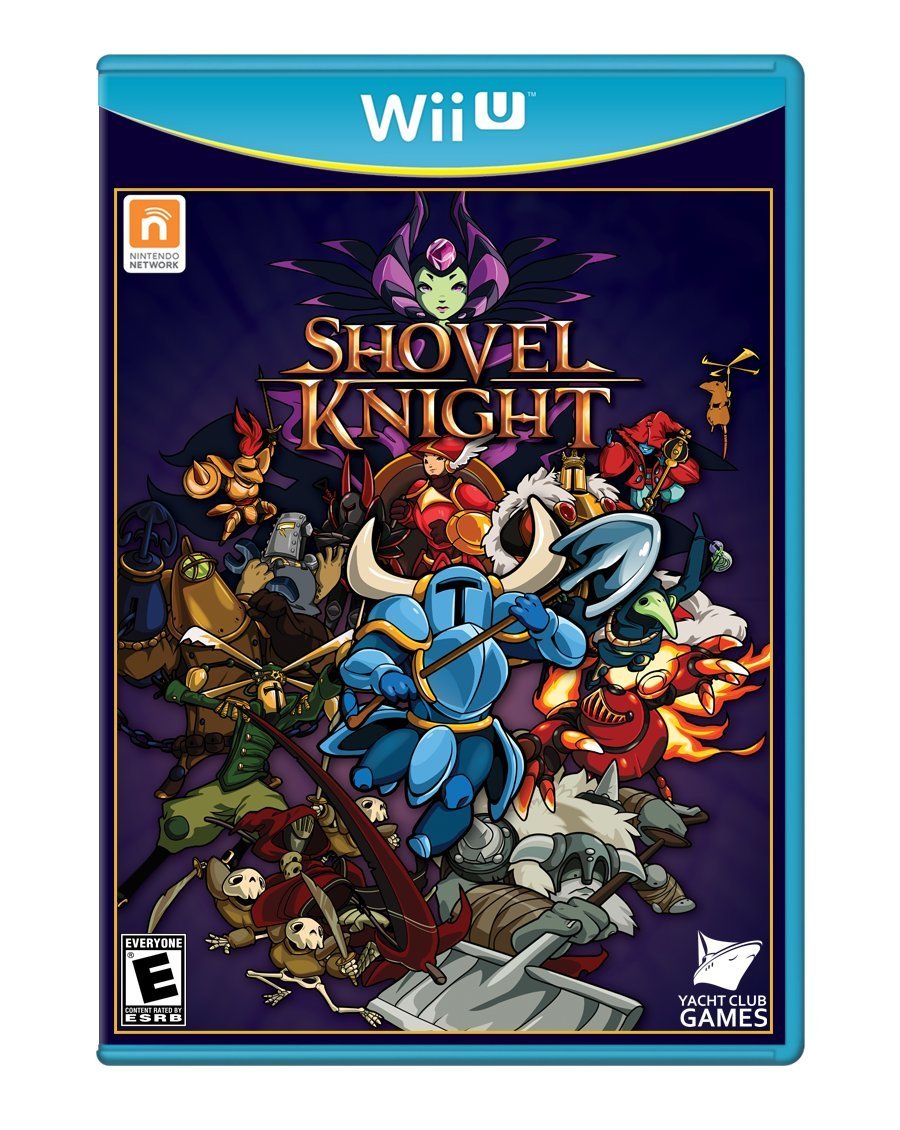 The Wii U version of Shovel Knight (retail) is on sale again over at Amazon
You can save $5 on the game, bringing the price down to $20. The same deal doesn't apply to 3DS sadly!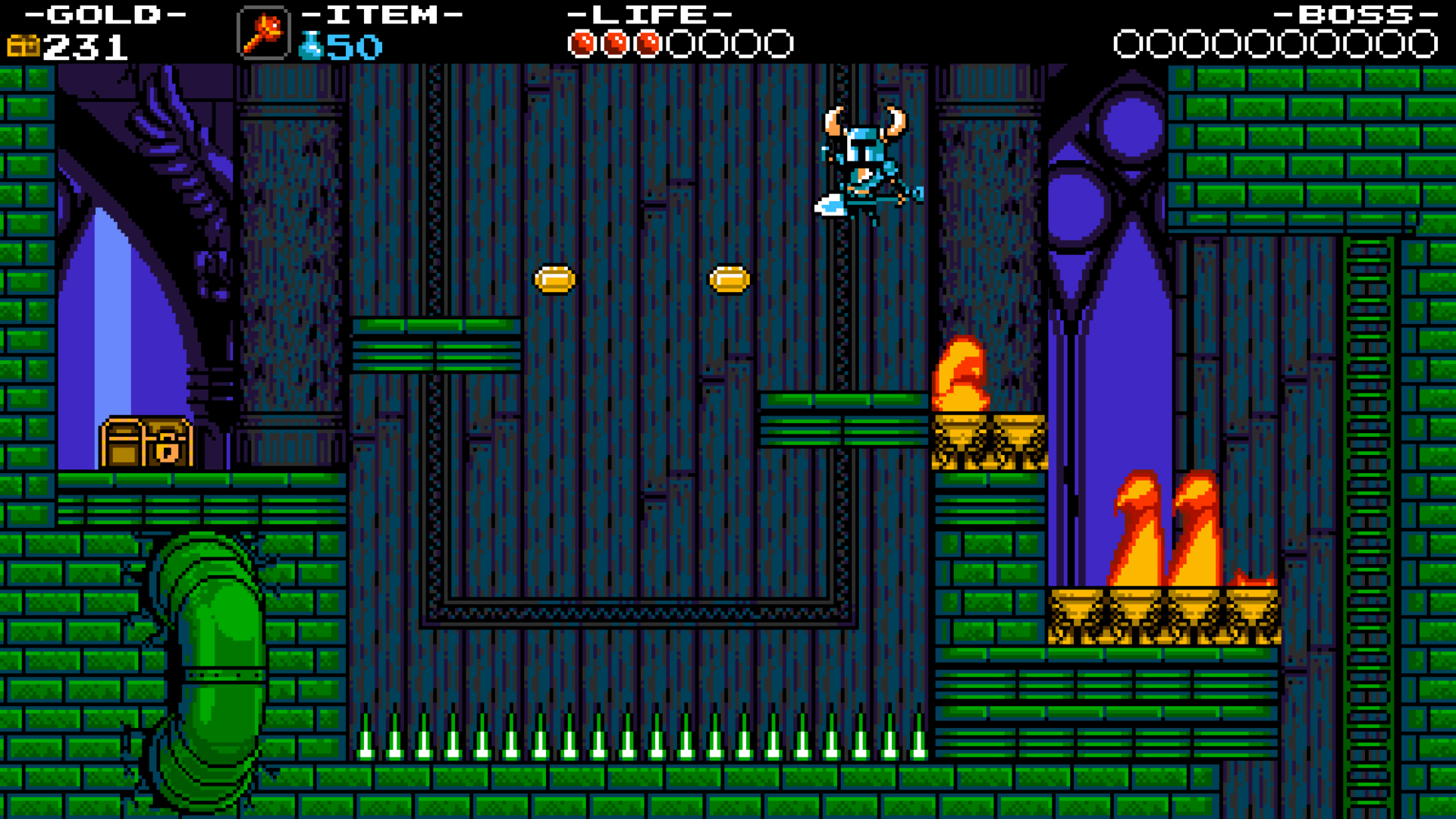 Shovel Knight will soon be getting another update. Version 2.2 is already out on Steam, and will be published on other platforms in the near future, including Wii U and 3DS.
Shovel Knight's latest update introduces a few small aspects, adjustments, and fixes. Head past the break for the full patch notes.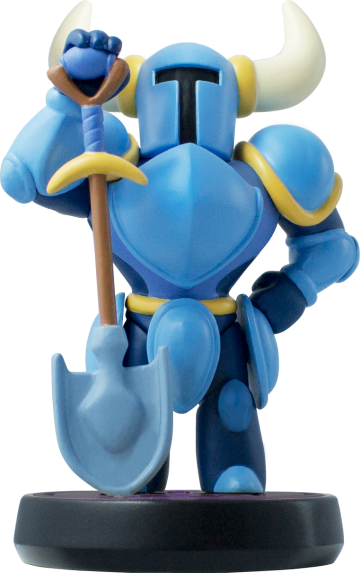 The UK Shovel Knight amiibo delay is well-known at this point. Thankfully, it won't be much longer until the figure is officially available in the country. Yacht Club Games confirmed on Twitter moments ago that Shovel Knight is now slated for January 8.
If you ordered a Shovel Knight amiibo in the UK: SK has finally cleared the checkpoint known as customs. The new release date is January 8th

— Yacht Club Games (@YachtClubGames) December 23, 2015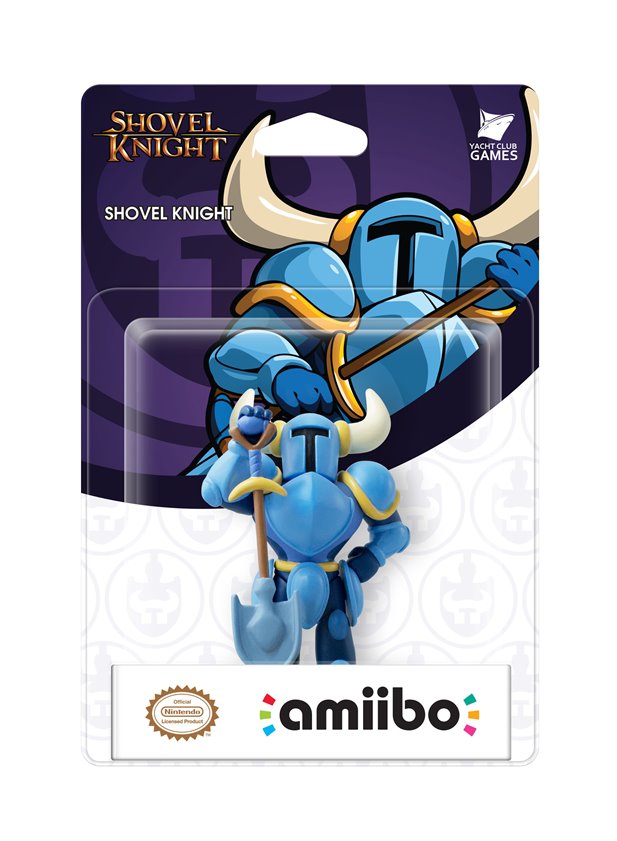 Best Buy has opened up pre-orders for the Shovel Knight amiibo. You can reserve the figure by putting in an order here. The Shovel Knight amiibo is due out on January 8.