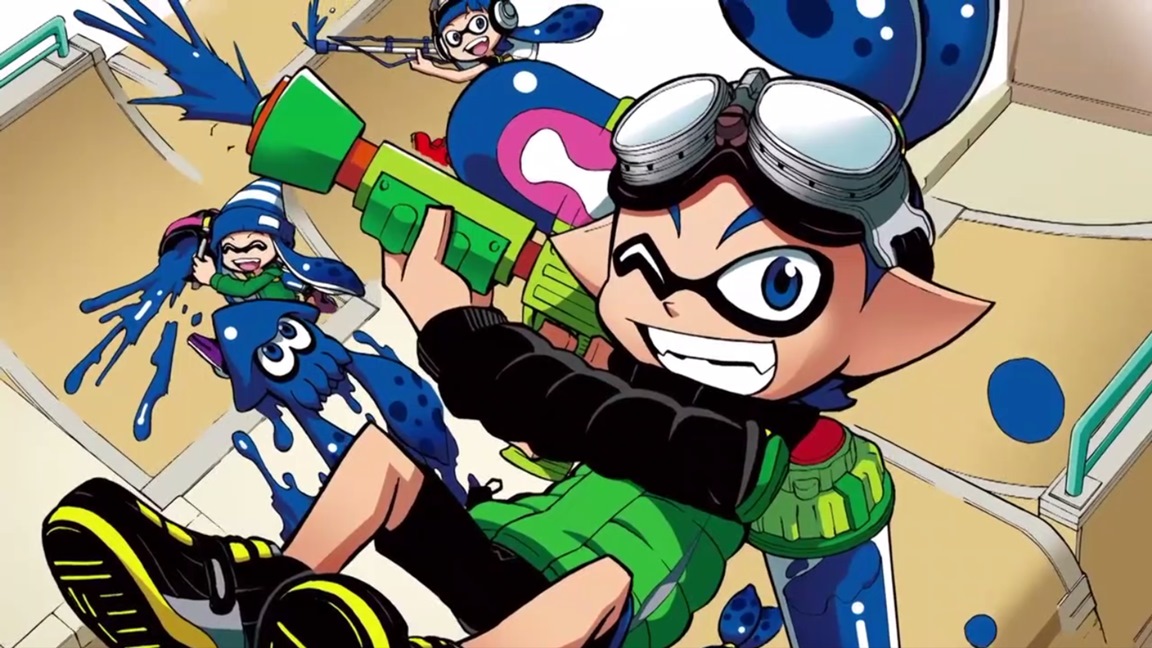 Last month, CoroCoro teased a new web anime for Splatoon. The first episode, titled "Rider", has gone live.
Rather than a straight up anime, CoroCoro calls the series a "comic anime". That's because instead of true animation, it's more along the lines of a manga with voiced dialogue. There are bits of animation sprinkled throughout, however.
We've included the new Splatoon comic anime below.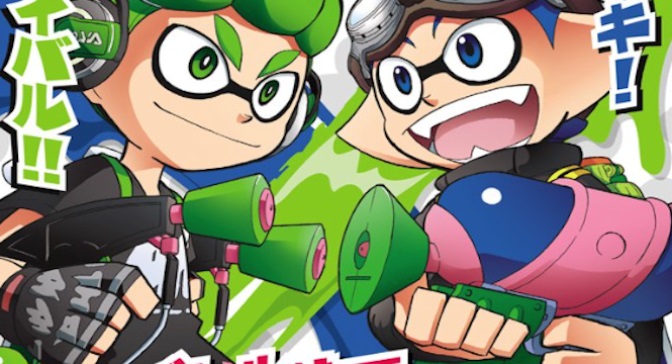 CoroCoro has long been producing a manga based on Splatoon. Now the magazine is taking things to the next level with its own original anime.
The anime won't actually air on TV, but it will be published on CoroCoro's YouTube channel. It will naturally be based on the manga.
CoroCoro will be kicking off the Splatoon anime on August 12.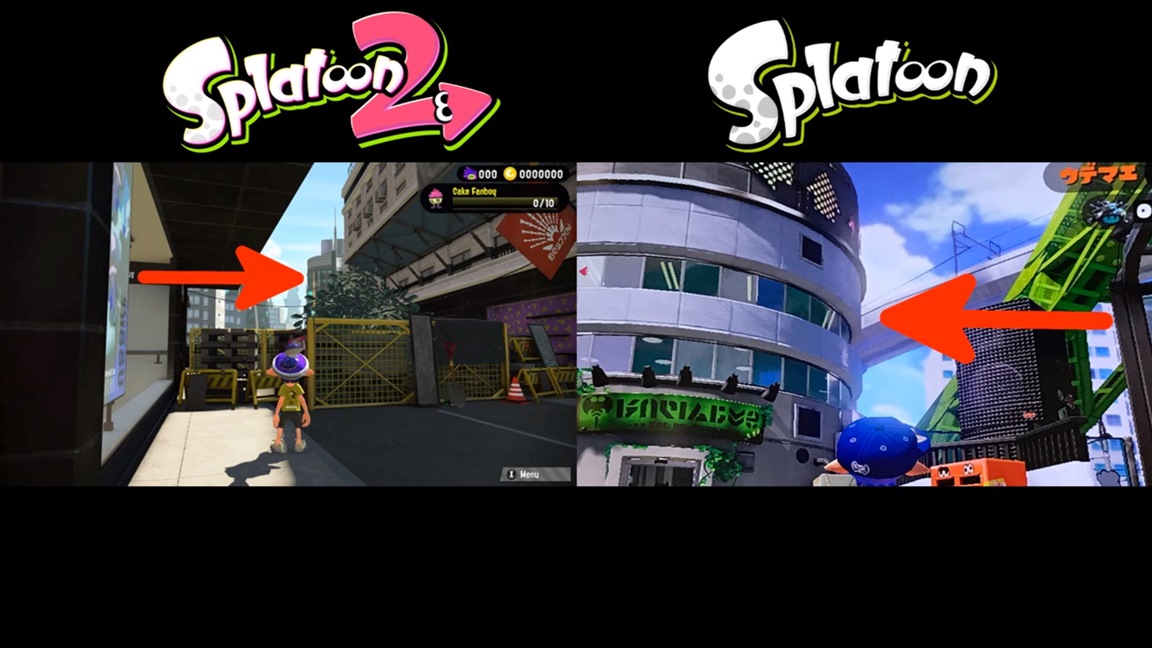 It's always interesting to see when related games are connected, and in Splatoon 2, Nintendo has gone out of its way to make sure that the original ties back into the sequel. It's something that some players may never notice, but you can actually see Inkopolis Tower from the original Splatoon in Splatoon 2. It's a very nice Easter egg indeed.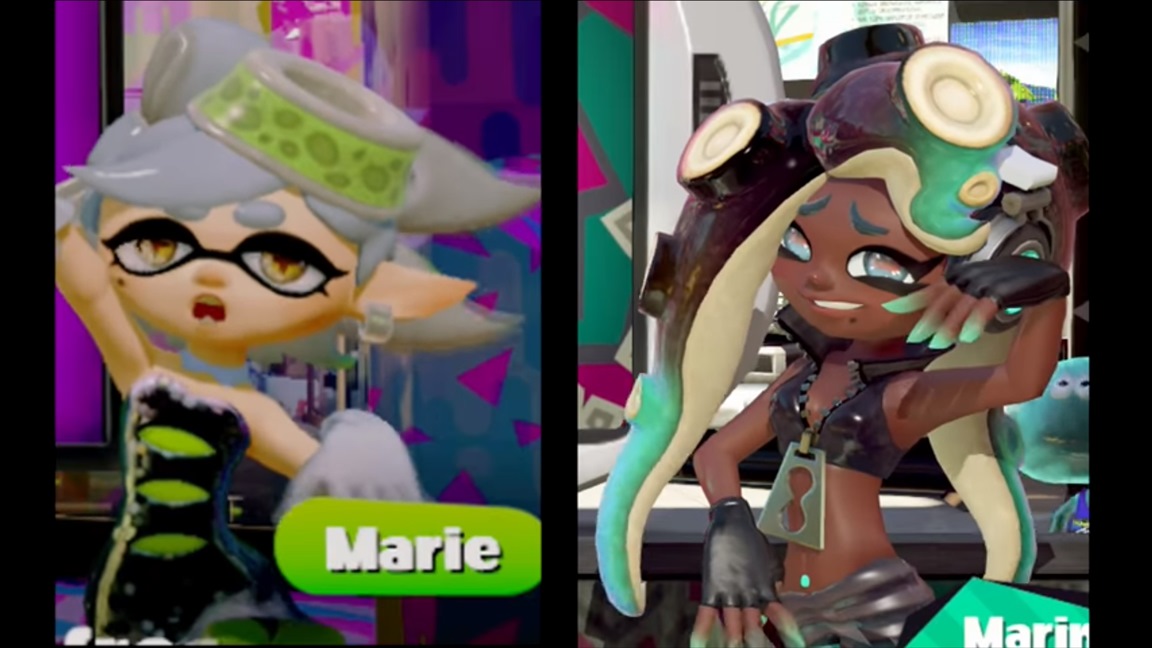 How much has Splatoon evolved visually from the first game to the sequel? When you really start to look at things and compare, it's a pretty noticeable upgrade. You can see for yourself just how much the graphics have improved with the video below.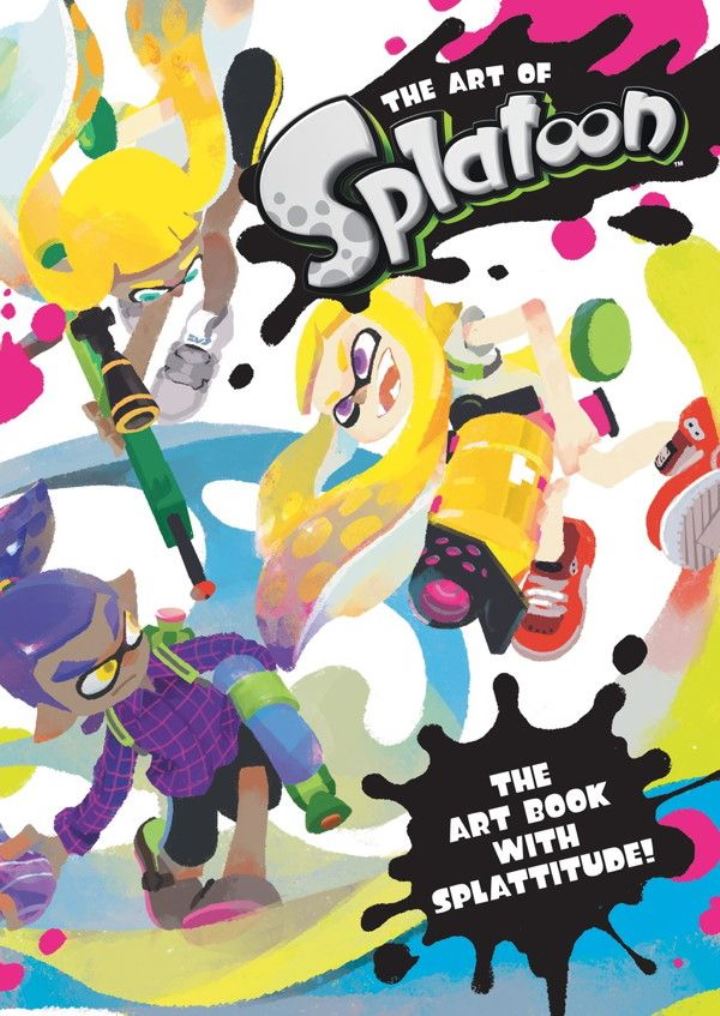 The Art of Splatoon finally arrives in English later this month. Ahead of the release, Dark Horse Comics has shared some preview pages. Get a look inside the book below.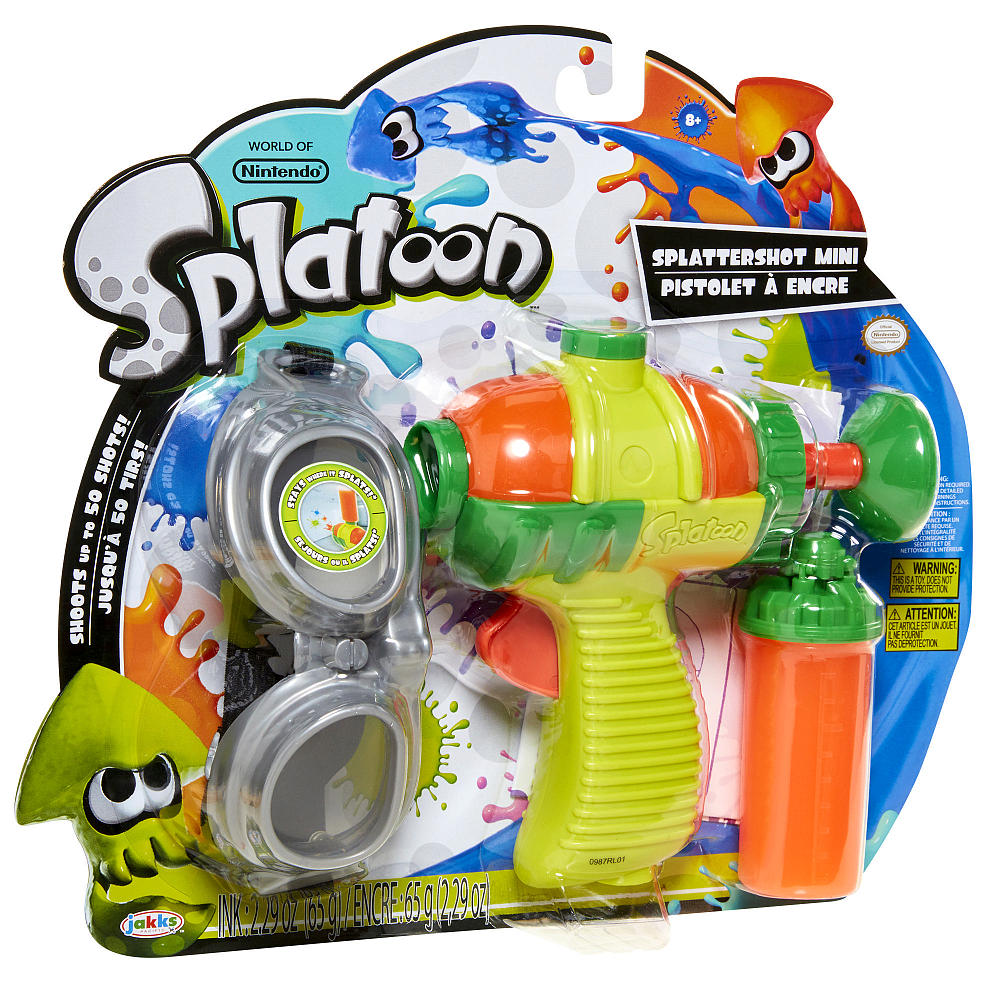 Jakks Pacifics' latest Splatoon products are nearly here. GameStop has listings up for the Splatoon Splattershot Mini and Splatoon Splattershot Blaster that will be sold on July 4. The two are priced at $30 and $15 respectively.
Both of these products are a part of the World of Nintendo line. They fire actual ink, and at least when it comes to the Splattershot Mini, it can shoot up to 50 shots.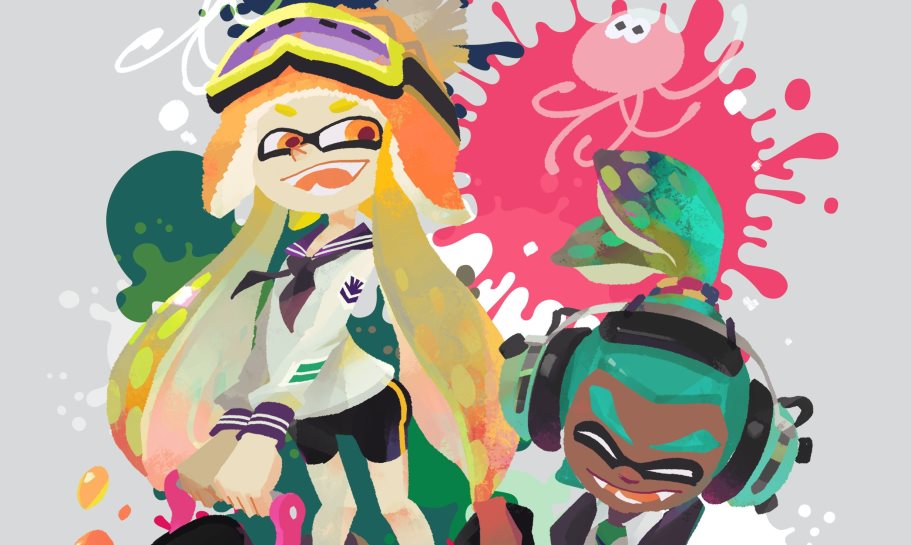 Nintendo has updated its maintenance schedule once again. Splatoon will be undergoing maintenance later tonight, followed by overall downtime for Switch / Wii U / 3DS next week.
Here's the full schedule:
Splatoon (all network services)
– 6 PM PT (June 20) – 7 PM PT (June 20)
– 9 PM ET (June 20) – 10 PM ET (June 20)
– 2 AM in the UK (June 21) – 3 AM in the UK (June 21)
– 3 AM in Europe (June 21) – 4 AM in Europe (June 21)
Switch / Wii U / 3DS (all network services – online play, rankings, etc.)
– 5 PM PT (June 26) – 8 PM PT (June 26)
– 8 PM ET (June 26) – 11 PM ET (June 26)
– 1 AM in the UK (June 27) – 4 AM in the UK (June 27)
– 2 AM in Europe (June 27) – 5 AM in Europe (June 27)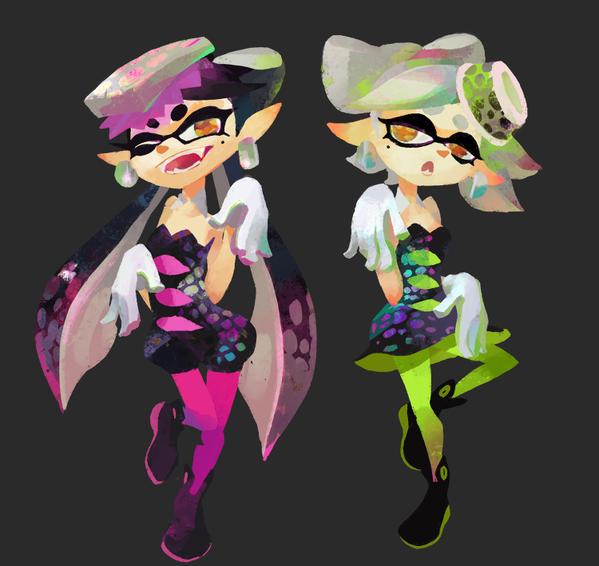 Last week, Nintendo started the "Squid Sisters Stories" for Splatoon 2. This new initiative intends to tell the tale of Callie and Marie following the final Splatfest.
The Squid Sisters stories introduction and prologue were posted last week. Now Nintendo has made chapter 1 available, which we have in full below.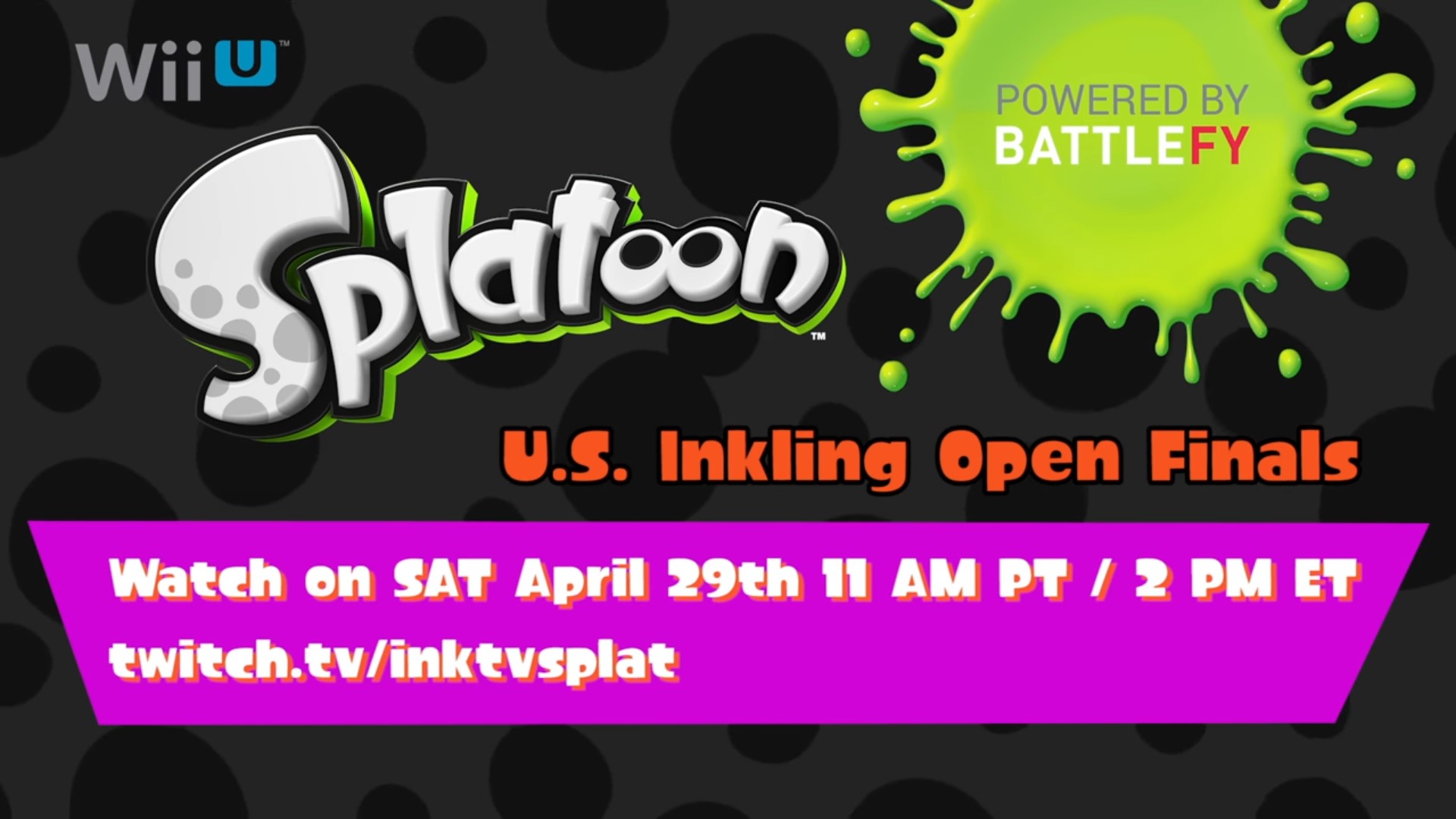 Nintendo has just released a trailer for the finals of the U.S. Inkling Open tournament for the original Splatoon which takes place on April 29th, and will be streamed live through Twitch. You can find Nintendo's full description of the event below.
Last weekend, over 100 teams competed in the Splatoon U.S. Inkling Open Qualifiers, an online tournament hosted by Battlefy, using the Splatoon game for Wii U. This Saturday, April 29 at 11 AM PT the top 16 teams will compete in the finals. These teams will battle in a single-elimination tournament across different game modes, including Turf War, Splat Zones, Tower Control, and Rainmaker. The winning team from the Splatoon U.S. Inkling Open will be invited to a Splatoon 2 pre-release exhibition tournament at E3 2017. Tune-in this weekend to twitch.tv/inktvsplat at 11 AM PT to see who will be victorious and win a trip to E3 2017!