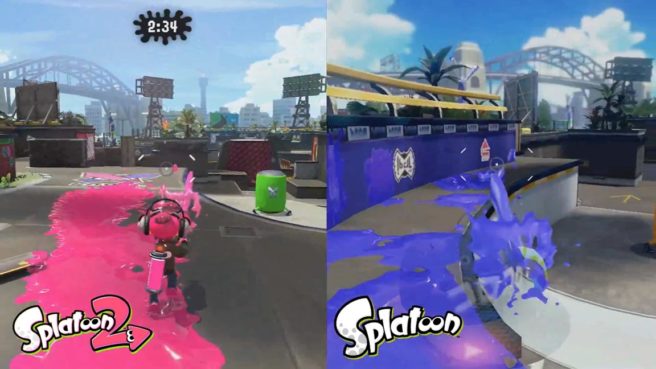 Blackbelly Skatepark from the first Splatoon was brought into Splatoon 2 last night. See how the stage compares between both games below.
Last night, a returning map from the original Splatoon was added to Splatoon 2: Kelp Dome. If you're interested in seeing how the stage compares to how it appeared originally, watch the comparison below.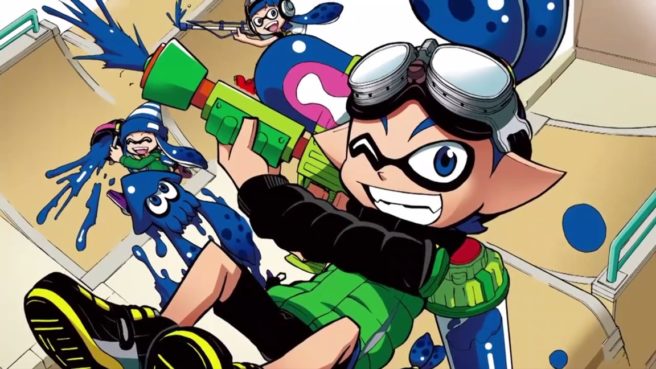 Last month, CoroCoro teased a new web anime for Splatoon. The first episode, titled "Rider", has gone live.
Rather than a straight up anime, CoroCoro calls the series a "comic anime". That's because instead of true animation, it's more along the lines of a manga with voiced dialogue. There are bits of animation sprinkled throughout, however.
We've included the new Splatoon comic anime below.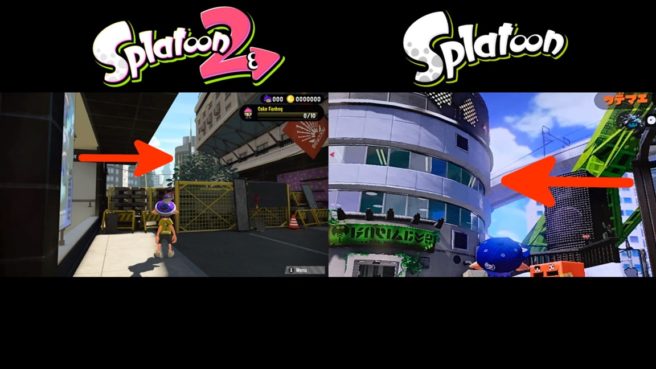 It's always interesting to see when related games are connected, and in Splatoon 2, Nintendo has gone out of its way to make sure that the original ties back into the sequel. It's something that some players may never notice, but you can actually see Inkopolis Tower from the original Splatoon in Splatoon 2. It's a very nice Easter egg indeed.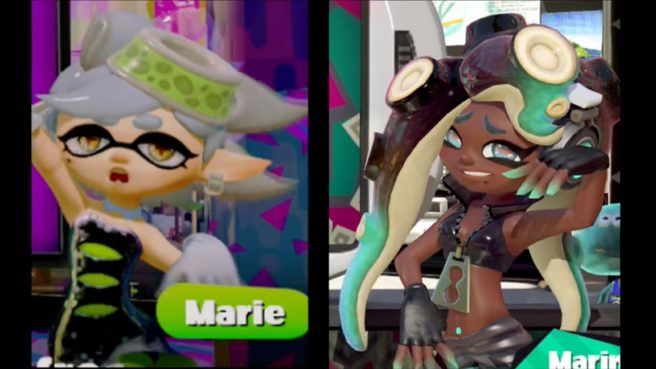 How much has Splatoon evolved visually from the first game to the sequel? When you really start to look at things and compare, it's a pretty noticeable upgrade. You can see for yourself just how much the graphics have improved with the video below.