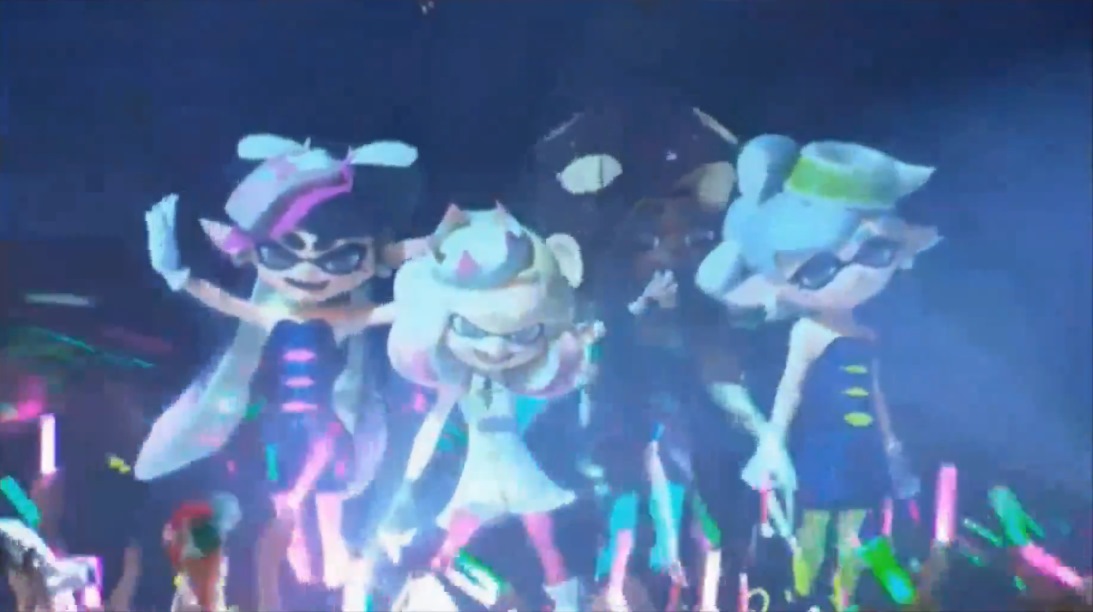 At Niconico Tokaigi 2018, Off the Hook appeared live for the first time during a special concert. The Squid Sisters also returned for a new performance. If you're interested, you can watch the full concert below.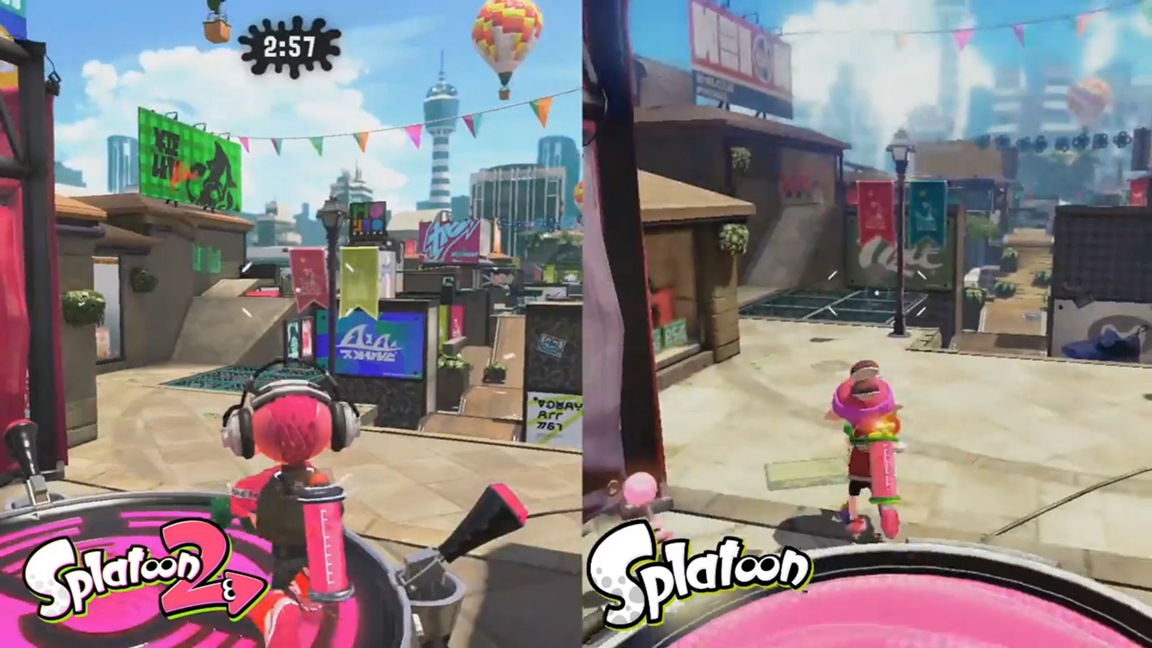 Arowana Mall, a returning stage from the first Splatoon, joined Splatoon 2 last night. We're now able to see how the stage compares in both titles. You can see a comparison video below.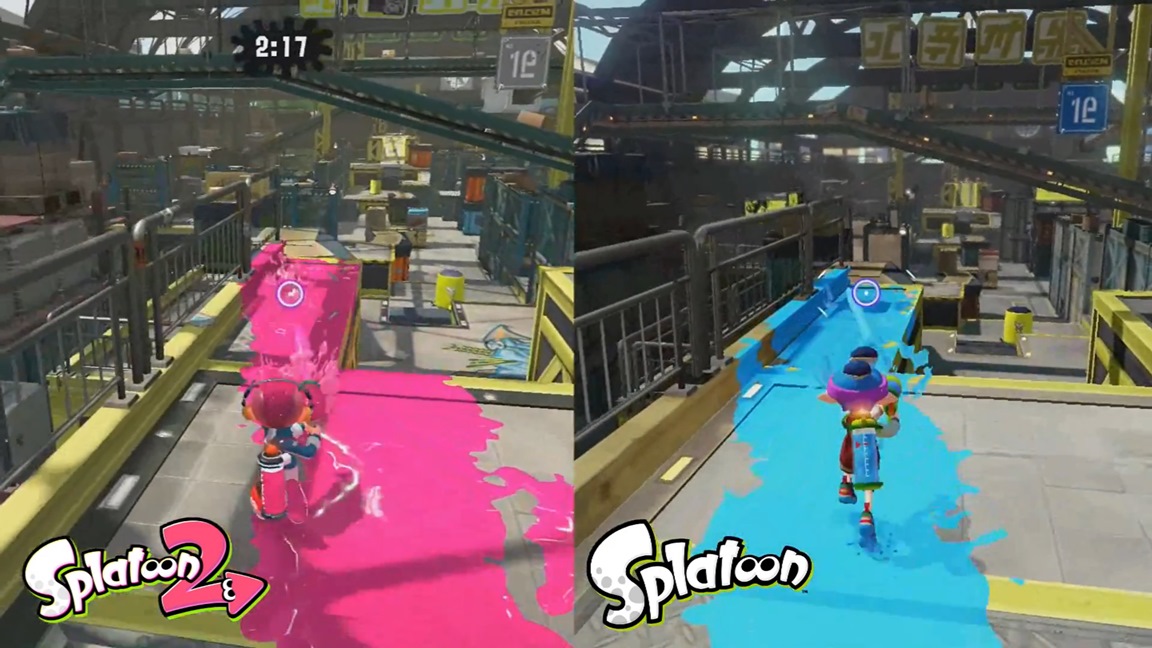 Splatoon 2 added in the new Walleye Warehouse map last night, a returning stage from the original game. Check out how the map compares in both titles below.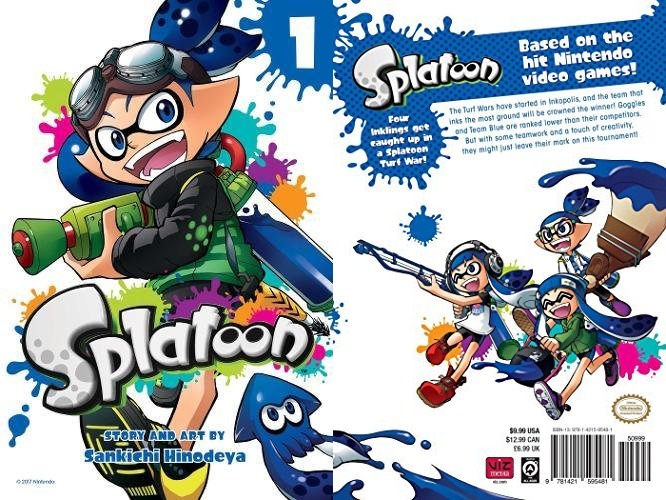 We won't have to wait much longer for the first issue of the Splatoon manga. It should be debuting on December 12, with the European release following soon after.
Amazon has the issue up for pre-order here. You can also reserve it on Amazon Canada here. According to Amazon UK, the first Splatoon manga arrives on January 11.
Blackbelly Skatepark from the first Splatoon was brought into Splatoon 2 last night. See how the stage compares between both games below.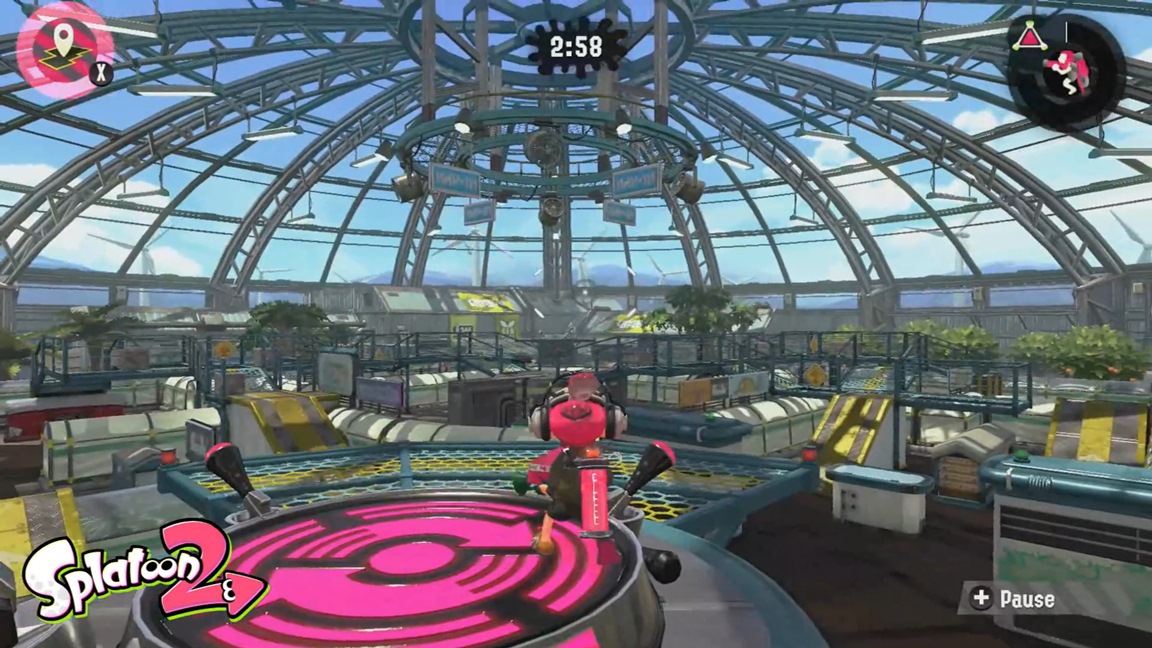 Last night, a returning map from the original Splatoon was added to Splatoon 2: Kelp Dome. If you're interested in seeing how the stage compares to how it appeared originally, watch the comparison below.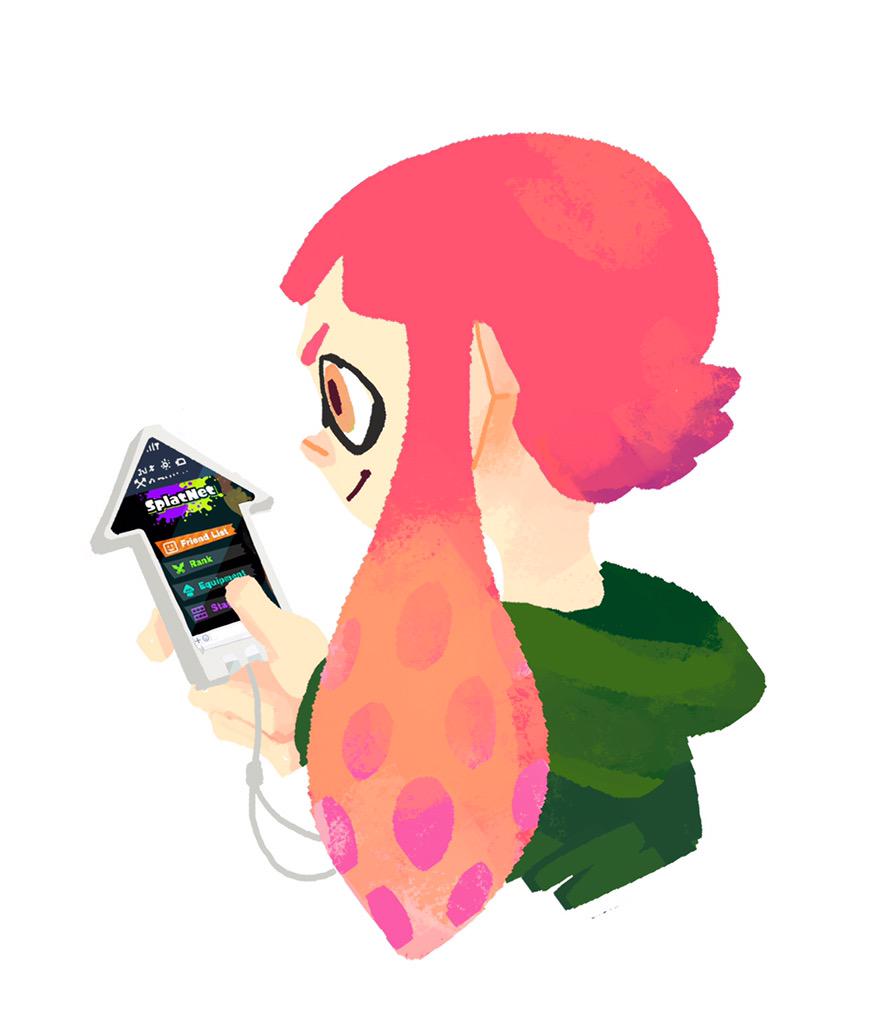 Nintendo is pulling the plug on the original SplatNet service for Splatoon. It will be permanently closed on September 30. "We sincerely thank all players for using this companion site for the original Splatoon game," Nintendo said today.
Thankfully, online multiplayer will continue for Splatoon on Wii U. For those who haven't transitioned to Splatoon 2, that's good news.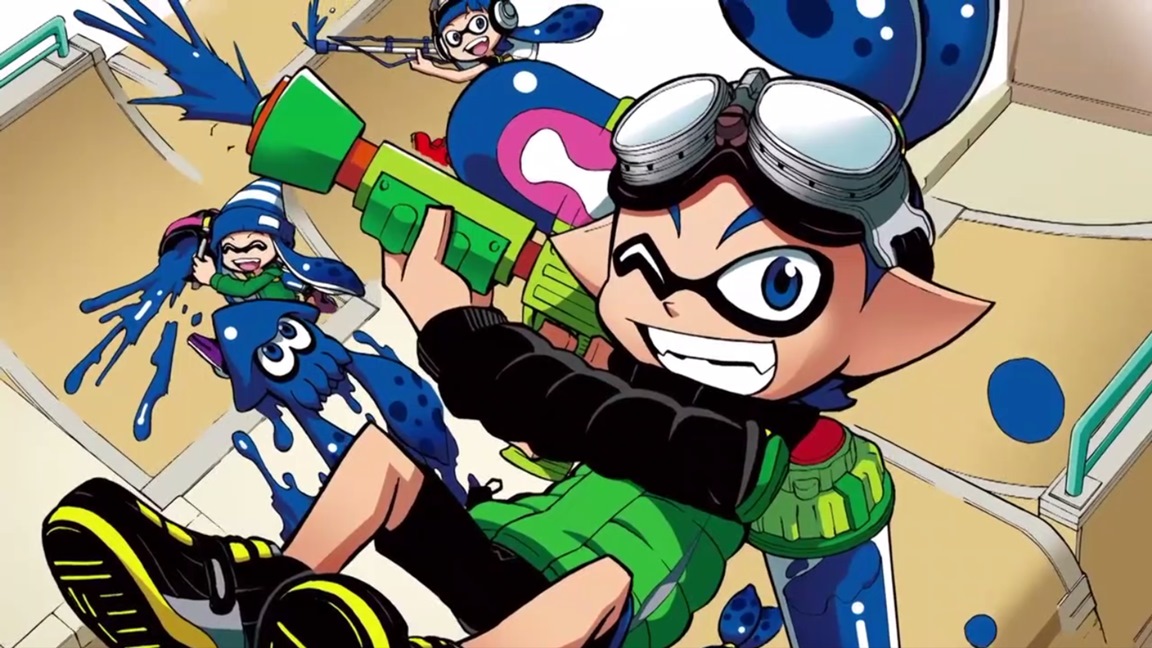 Last month, CoroCoro teased a new web anime for Splatoon. The first episode, titled "Rider", has gone live.
Rather than a straight up anime, CoroCoro calls the series a "comic anime". That's because instead of true animation, it's more along the lines of a manga with voiced dialogue. There are bits of animation sprinkled throughout, however.
We've included the new Splatoon comic anime below.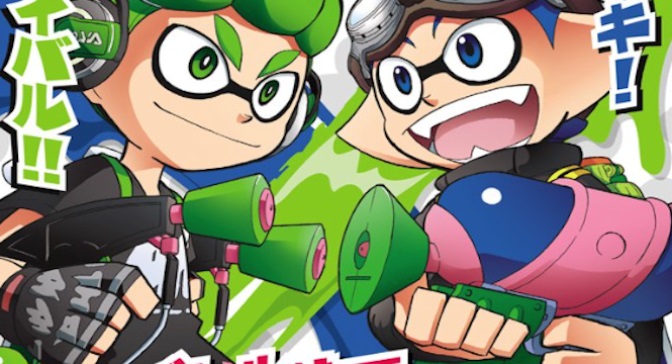 CoroCoro has long been producing a manga based on Splatoon. Now the magazine is taking things to the next level with its own original anime.
The anime won't actually air on TV, but it will be published on CoroCoro's YouTube channel. It will naturally be based on the manga.
CoroCoro will be kicking off the Splatoon anime on August 12.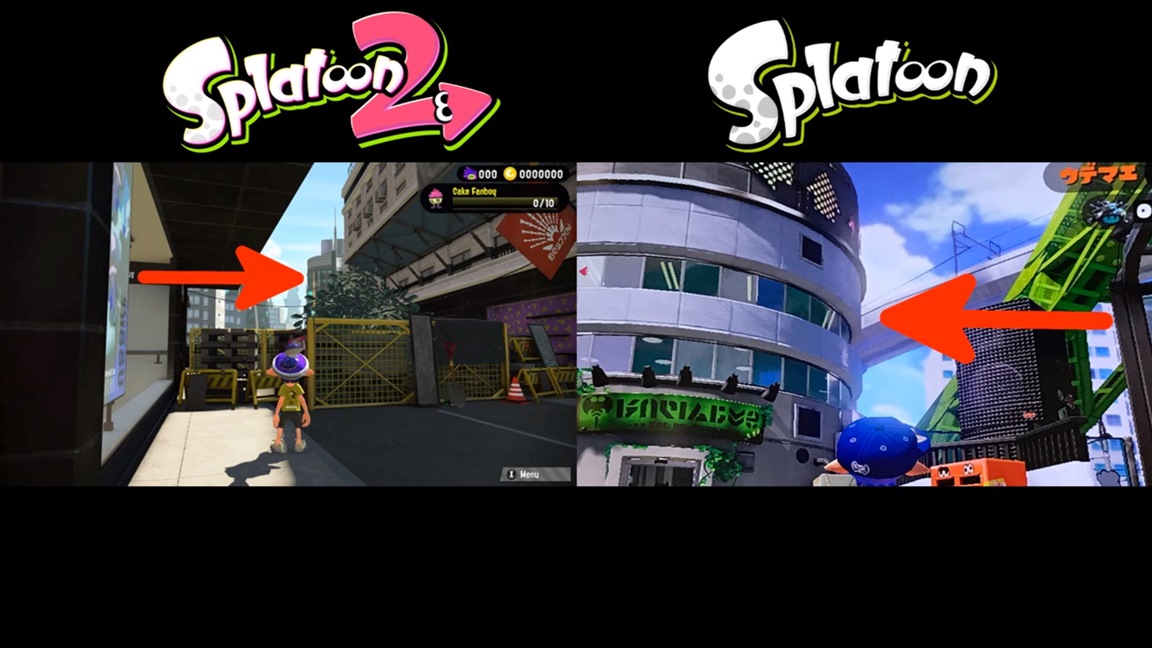 It's always interesting to see when related games are connected, and in Splatoon 2, Nintendo has gone out of its way to make sure that the original ties back into the sequel. It's something that some players may never notice, but you can actually see Inkopolis Tower from the original Splatoon in Splatoon 2. It's a very nice Easter egg indeed.