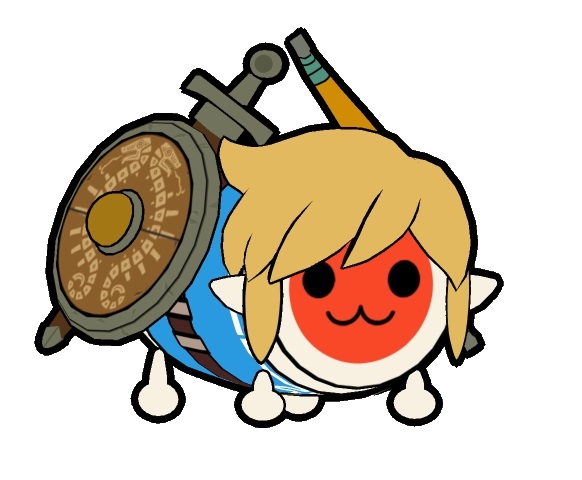 The arcade game Taiko no Tatsujin: Yellow Version was updated with a Splatoon song last month. Next week, it will be receiving even more Nintendo content.
Bandai Namco announced today that a Zelda: Breath of the Wild Medley and Meta Knight's Revenge Medley are being added. Those who use a Bana Passport Card can also earn special Link and Kirby costumes.
All of this content is planned for April 26. Various images are posted below.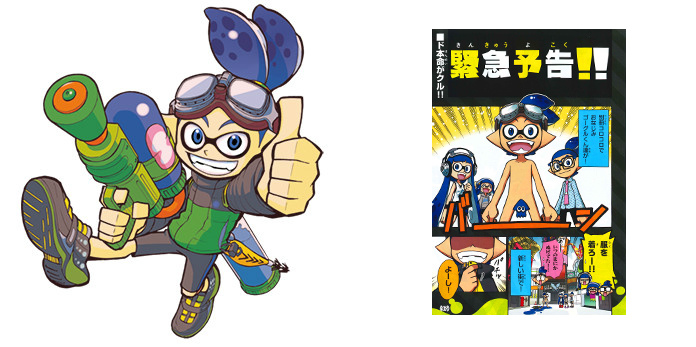 CoroCoro has announced that a new manga based on Splatoon is on the way. This will be kicking off with the magazine's June issue, releasing on May 15. The May issue comes with a full-color preview chapter for the manga.
As for the March edition of CoroCoro, that has a pamphlet with a one-shot manga adaptation of Splatoon 2. Sankichi Hinodeya, who is leading the way on the new manga, drew the one-shot. You can view the full pamphlet with the one-shot manga online here.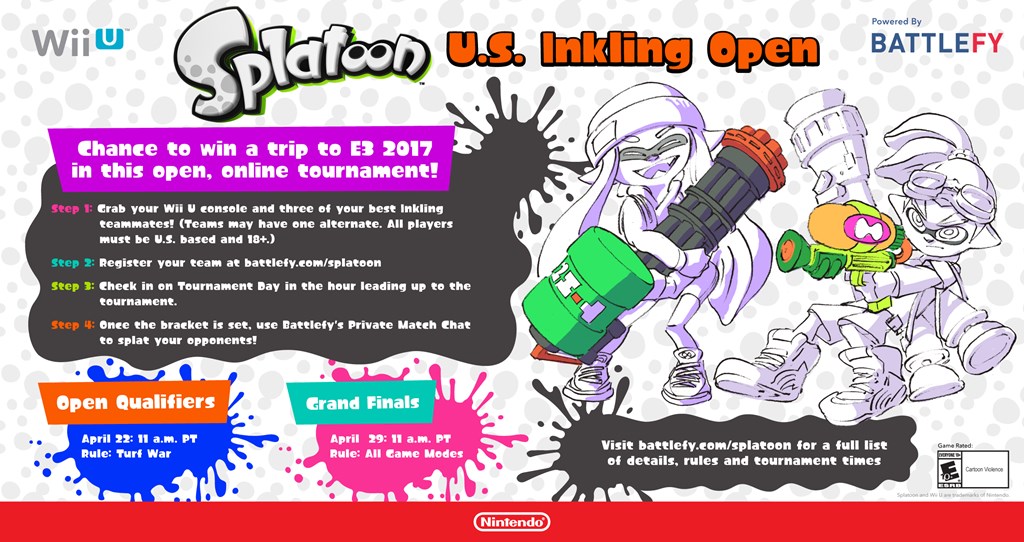 Battlefy is hosting an online Splatoon tournament, and it's offering a pretty huge prize in the end: a trip to E3 2017. Those who are 18 and up living in the United States with a Wii U, a copy of Splatoon, and internet access are eligible to enter. The winning team will be granted a trip to this year's E3 and an opportunity to see what Nintendo has in store at the expo.
Nintendo has the following information about the tournament:
"The qualifying round (Turf War) is on April 22 at 11 a.m. PT, but make sure to log in early and click the 'Check In' button an hour before tournament time. Once the bracket is seeded, you can set up your qualifying match using Battlefy's Private Match Chat and then proceed to splat your way to hopeful victory. The top 16 teams in the qualifying round will then move on to the finals. In the finals, teams will play Turf War, Splat Zones and Tower Control in succession in single-elimination best-of-five play until only two teams remain. The Grand Finals will see the final two teams doing battle in Rainmaker mode to determine the winner. The finals will begin on April 29 at 11 a.m. PT."
You'll need to enter the tournament with three other friends and an optional backup. Then register your team here.
Source: Nintendo PR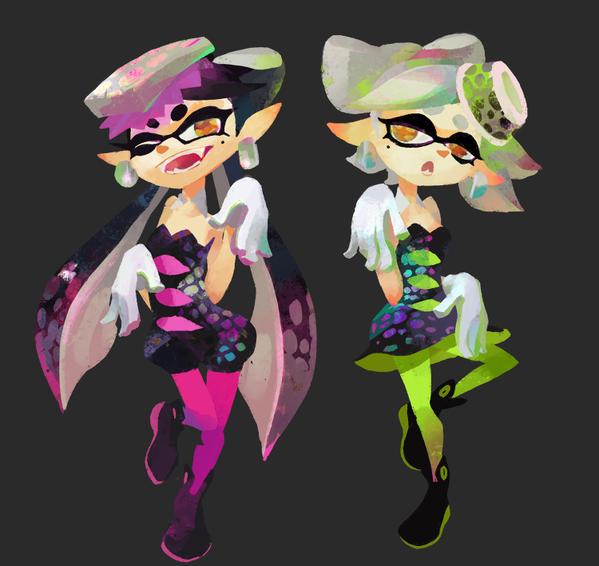 Taiko no Tatsujin has regularly appeared on dedicated game systems, but it also has various versions in arcades. Yesterday, the new Taiko no Tatsujin: Yellow Version was released in Japan, and it even features a song from Splatoon – specifically Calamari Inkantation from the Squid Sisters.
Here's a look: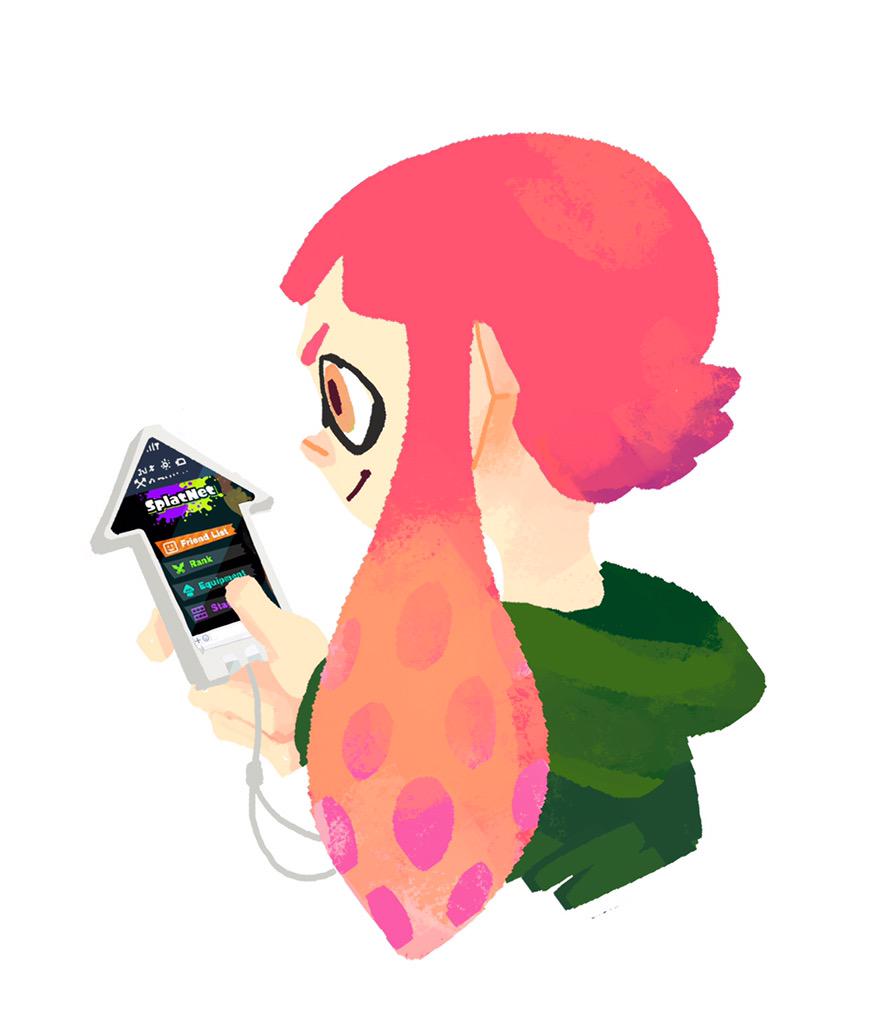 Splatoon's SplatNet service is still up and running. The website can be used to check the online status of friends, let them know when it's time to battle, and compete for the best rank.
Note that SplatNet will be undergoing a bit of maintenance next week. The site will be impacted for around an hour in a few days.
The schedule is as follows:
– 6 PM PT (March 20) – 7 PM PT (March 20)
– 9 PM ET (March 20) – 10 PM ET (March 20)
– 1 AM in the UK (March 21) – 2 AM in the UK (March 21)
– 2 AM in Europe (March 21) – 3 AM in Europe (March 21)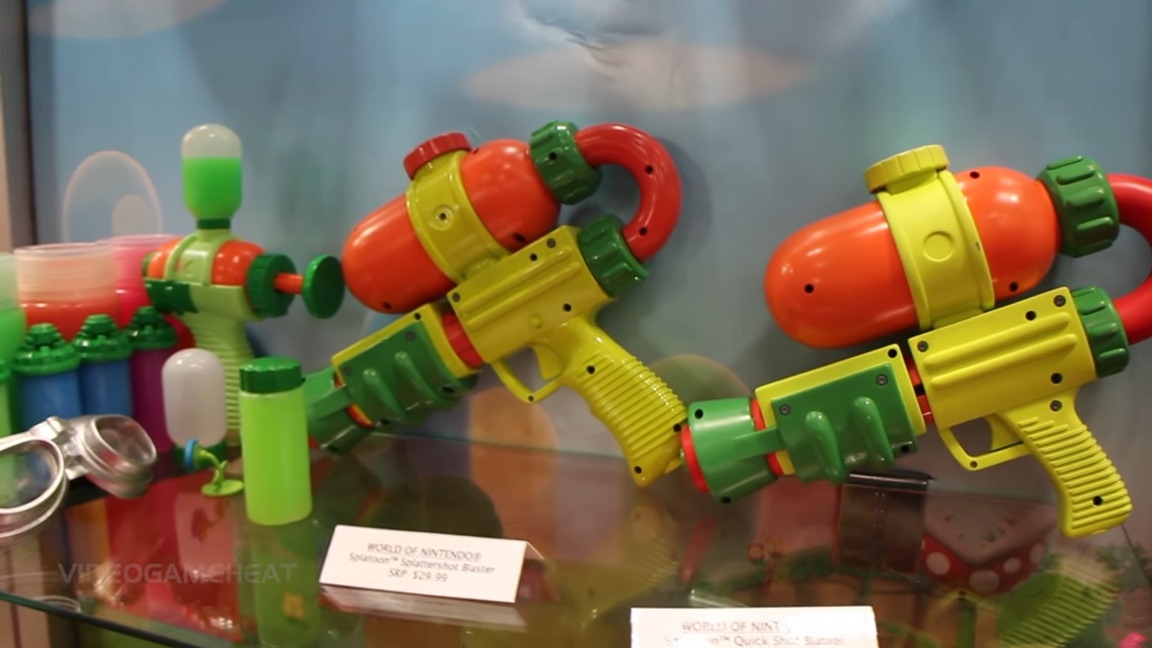 At the Toy Fair 2017, Jakks Pacific is giving a first look at some new World of Nintendo items featuring Splatoon. Splattershot and Quick Shot blaster toys are due out at some point in the near future. Both shoot slime / ink, which will be available in different colors.
VideoGameHeat shows off the toys in a new video from Toy Fair: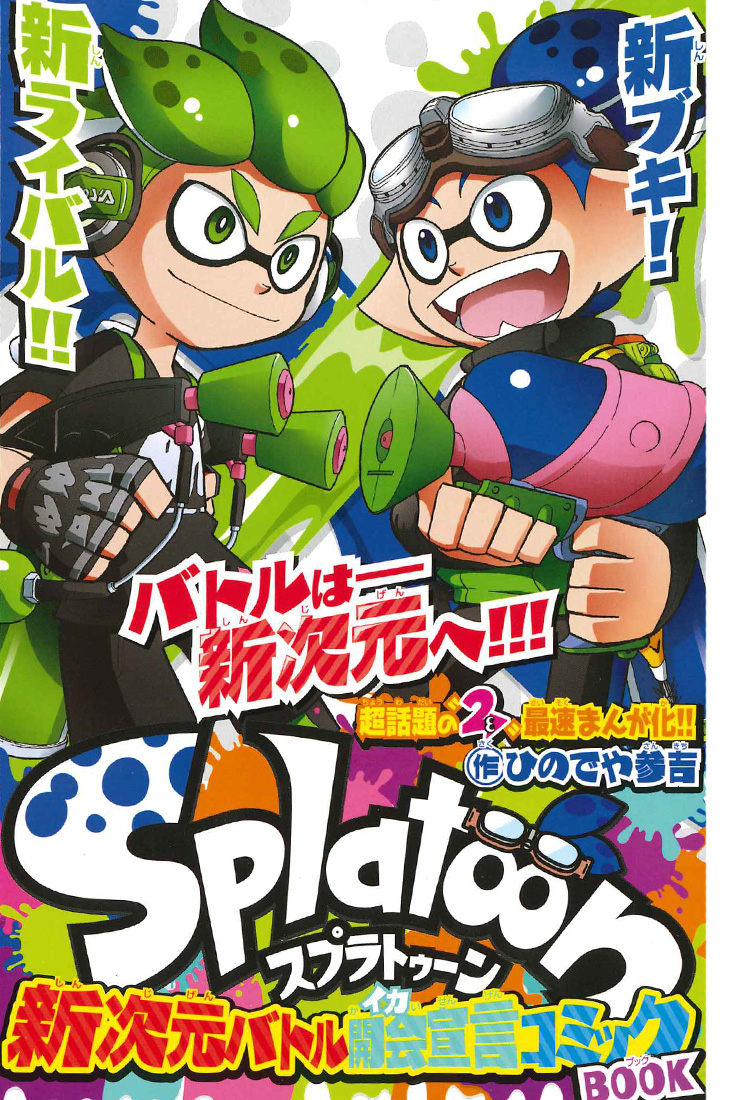 In February of last year, CoroCoro published a special Splatoon manga chapter for free online to celebrate the release of the regular Splatoon manga that started running in Bessatsu CoroCoro Comic around that time. Now, a year later, a second chapter of the manga is available for free online. You can read it here – in Japanese, naturally.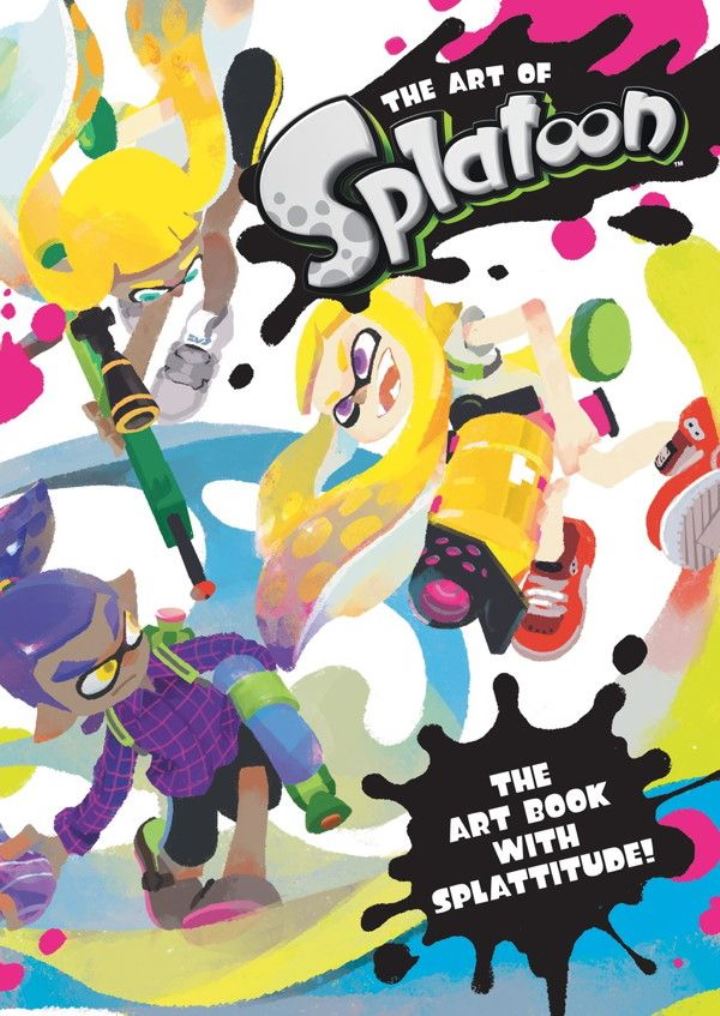 Update (12/22): The Art of Splatoon is also coming to Europe. Amazon UK is listing the book here for June 13.
---
Original (12/19): Dark Horse Comics has announced The Art of Splatoon, a new book filled with artwork from the Wii U game. It will come packed with 2D and 3D illustrations of characters, maps, concept art, weapon and gear design, storyboards, sketches, hand-drawn comics, and more. Behind the scenes notes will be included as well.
The Art of Splatoon launches in North America on June 23. It's already up for pre-order on Amazon here. You can also nab it on Amazon Canada here.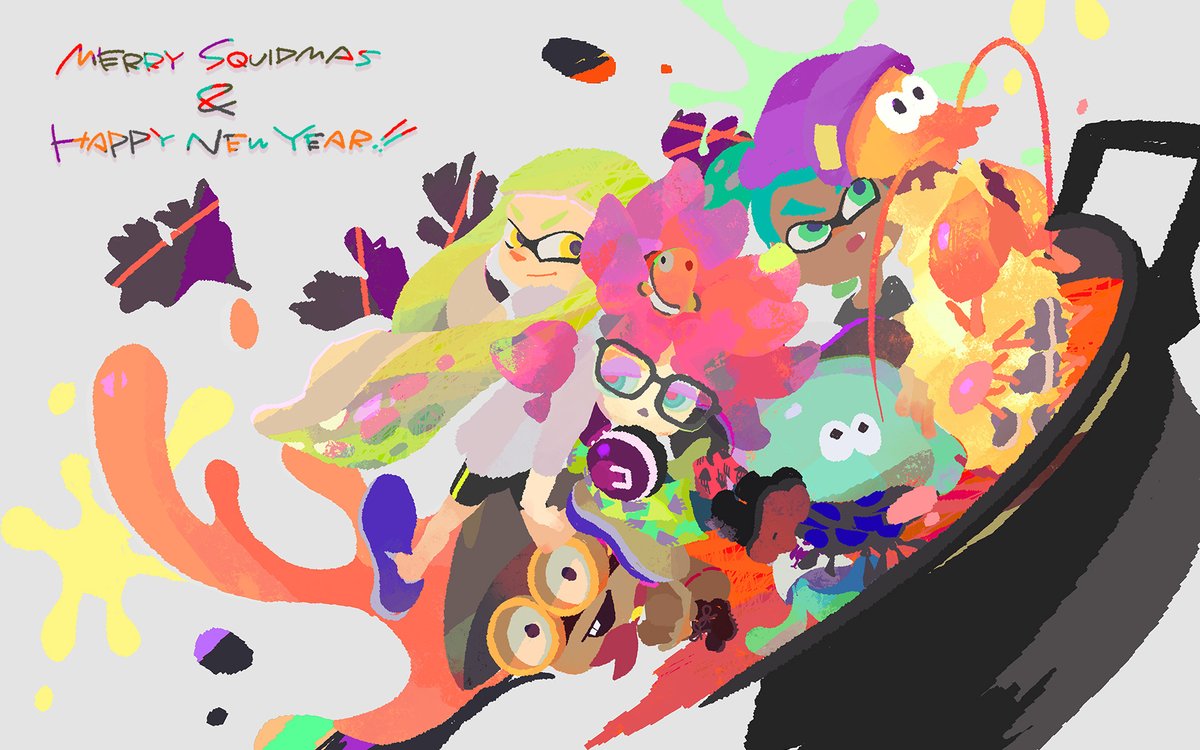 Christmas and New Year's Day are nearly here. To celebrate, a special illustration was posted on the Japanese Splatoon Twitter account earlier today. We have it above.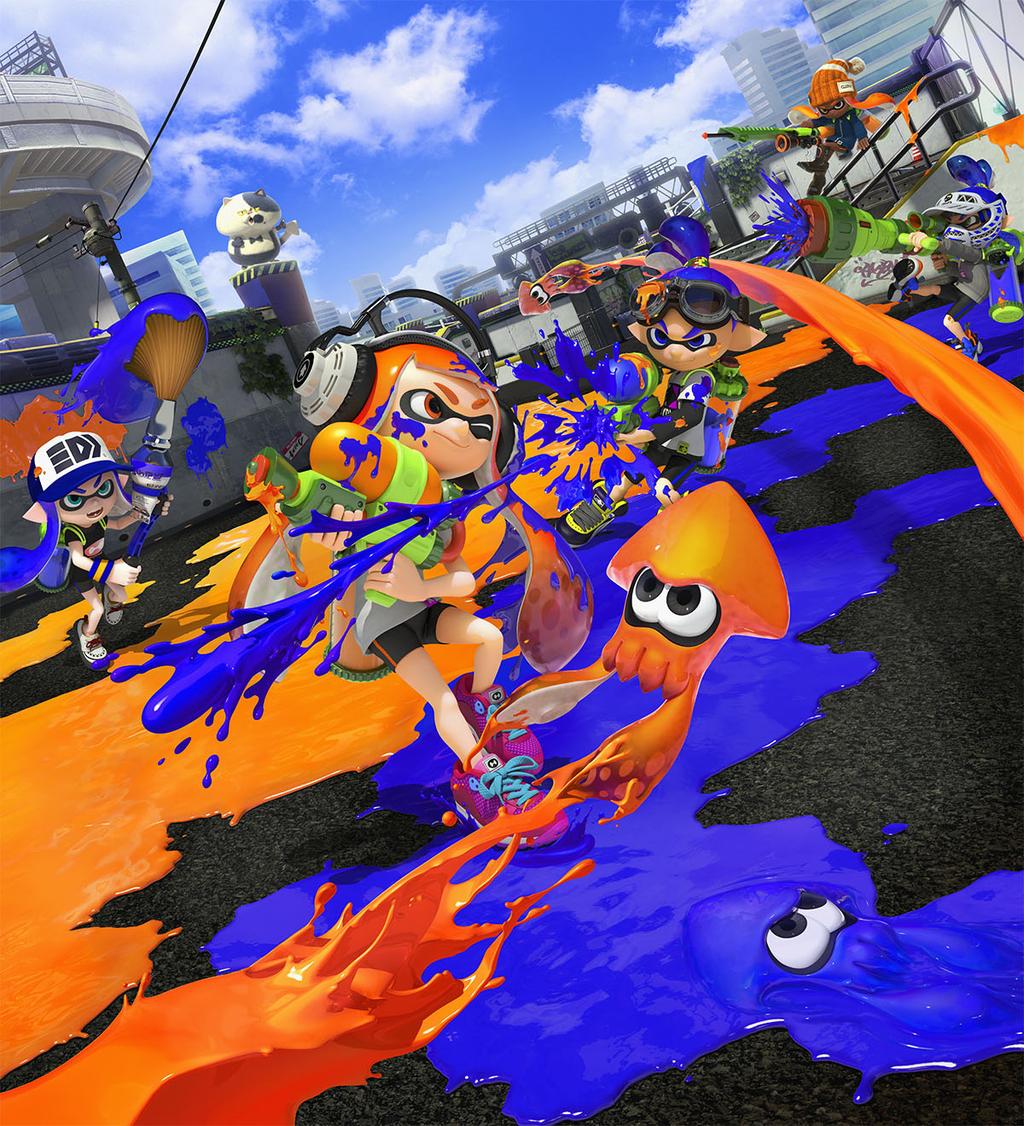 Amazon Prime is offering The Legend of Zelda: Twilight Princess HD and Splatoon for $35. You can get Twilight Princess here and Splatoon here. Note that these deals are only for Prime members, and that the products themselves don't appear to be in stock until next week.