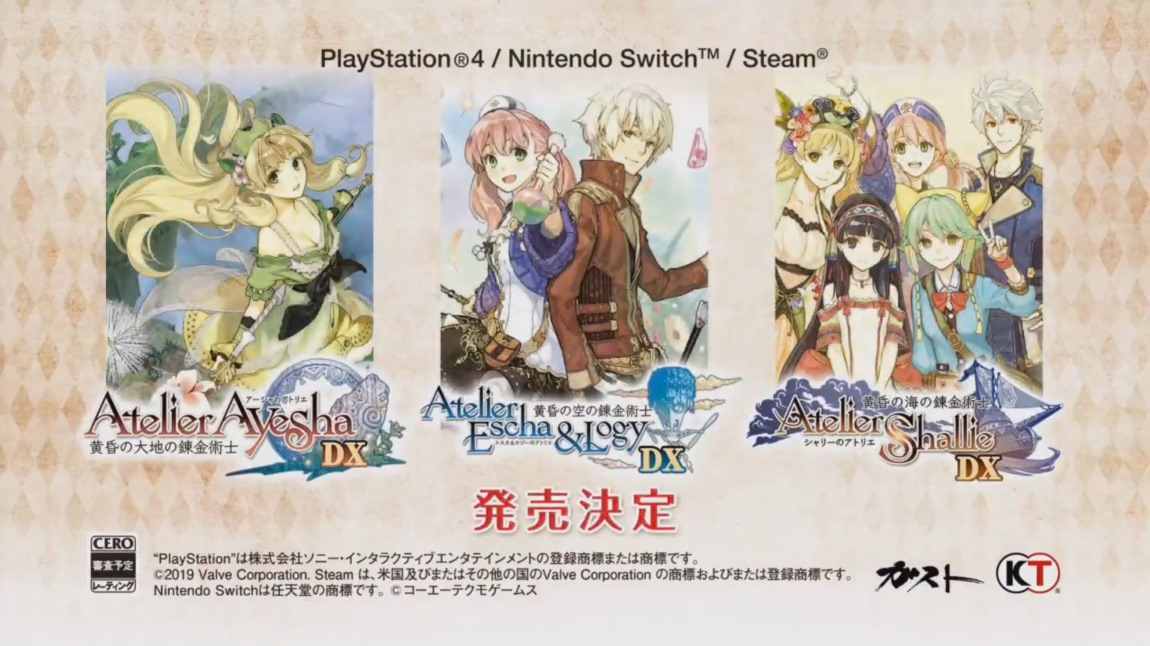 Koei Tecmo and Gust are bringing three more Atelier games to Switch. Revealed at the Tokyo Game Show today, Atelier Ayesha DX, Atelier Escha & Logy DX, and Atelier Shallie DX are all coming to Switch.
A release date was not announced, but pre-orders open in Japan on September 26. Each title will come with DLC from their original releases along with elements from their Plus versions.
Atelier Ayesha, Atelier Escha & Logy, and Atelier Shallie are a part of the series' Dusk storyline. They originally debuted in Japan in 2012, 2013, and 2014 respectively, though they were later made available in the west as well.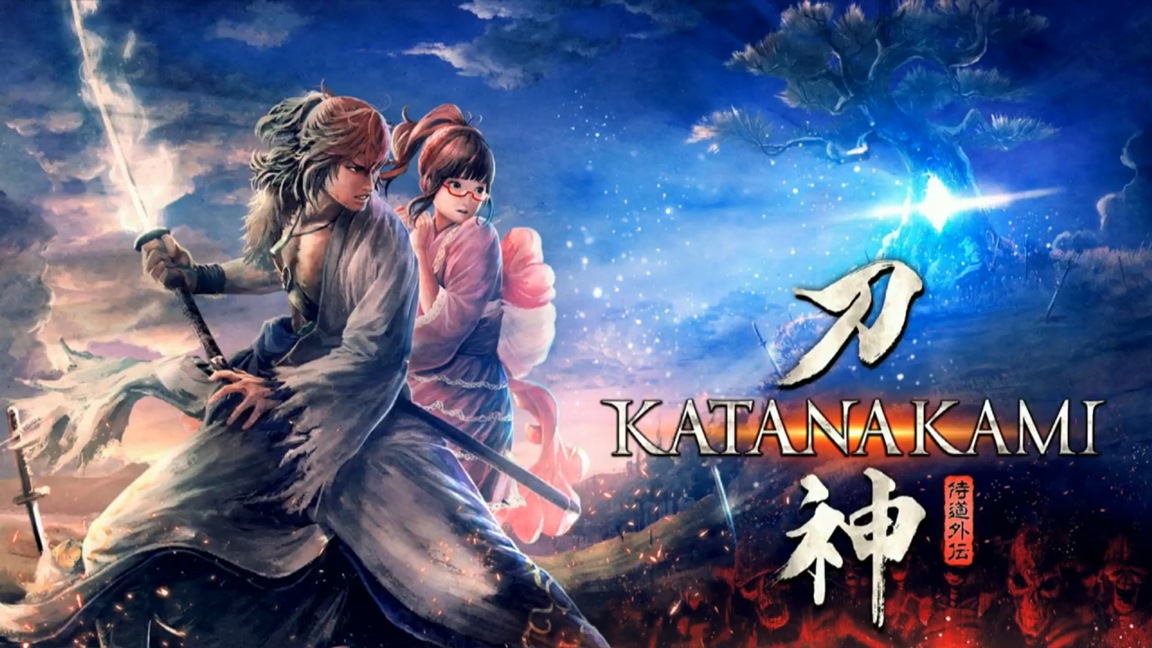 At the Tokyo Game Show today, Spike Chunsoft and Acquire announced Katanakami. This is a new action RPG that acts as a spin-off to the Way of the Samurai series.
Here's the debut trailer: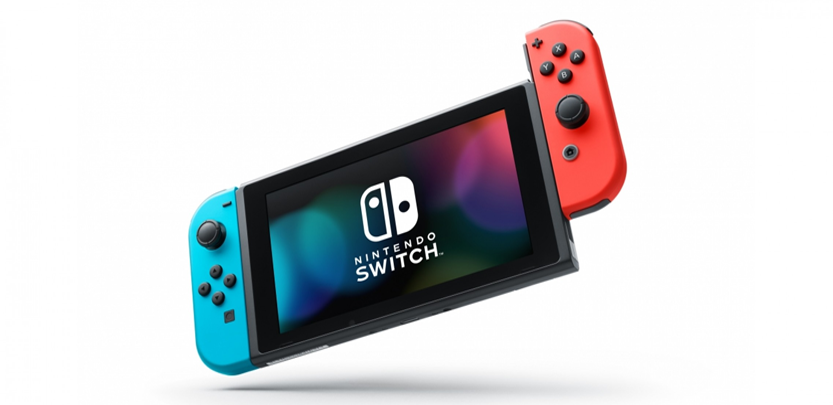 As has been the case for the past few months, Switch again led the pack for gaming hardware sales in the United States for August 2019. It was the best-selling hardware platform and is still the best-selling platform of the year.
Year-to-date dollar sales of tracked video game software have increased 1 percent to $3.1 billion, and it's thanks to Switch that there has been growth. While year-to-date hardware spending has decreased by 21 percent year-over-year to $1.6 billion, Switch is the only platform with sales gains both in August as well as year to date.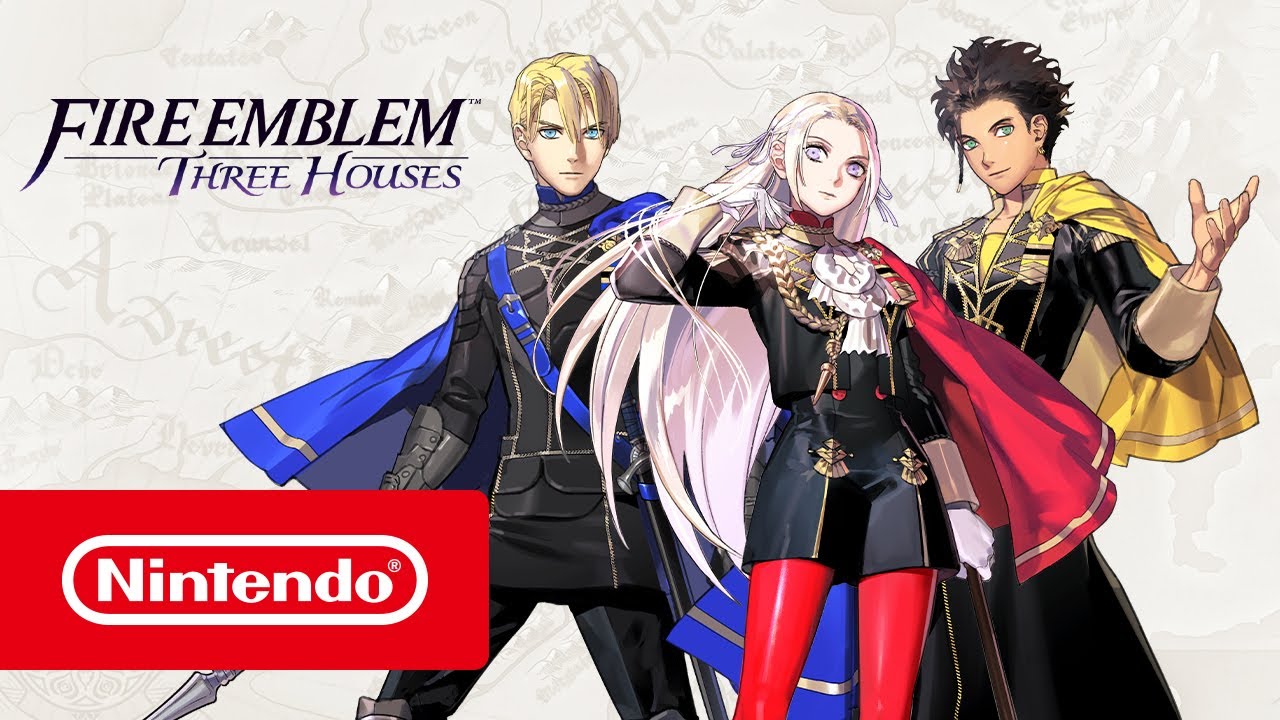 Another round of data is in from this month's NPD report. Along with the best-sellers on Switch and 3DS specifically for the month of August, we also have a list of the games year-to-date and have sold the best over the last 12 months. Continue on below for the full results.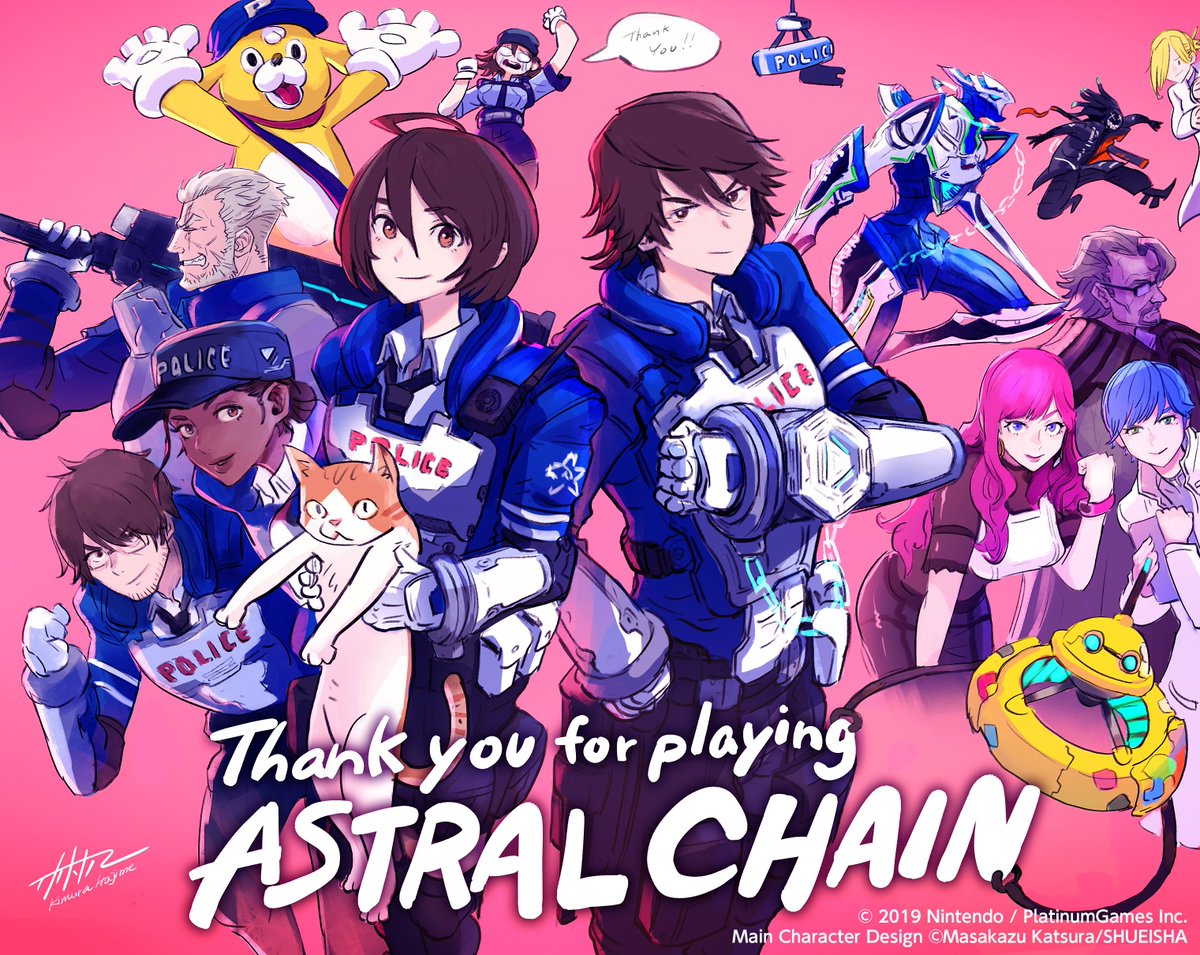 NPD Group has released a listing of the top twenty best-selling games in the U.S. for the month of August 2019. The results can be found below, which includes Astral Chain in the top ten despite launching at the end of the month.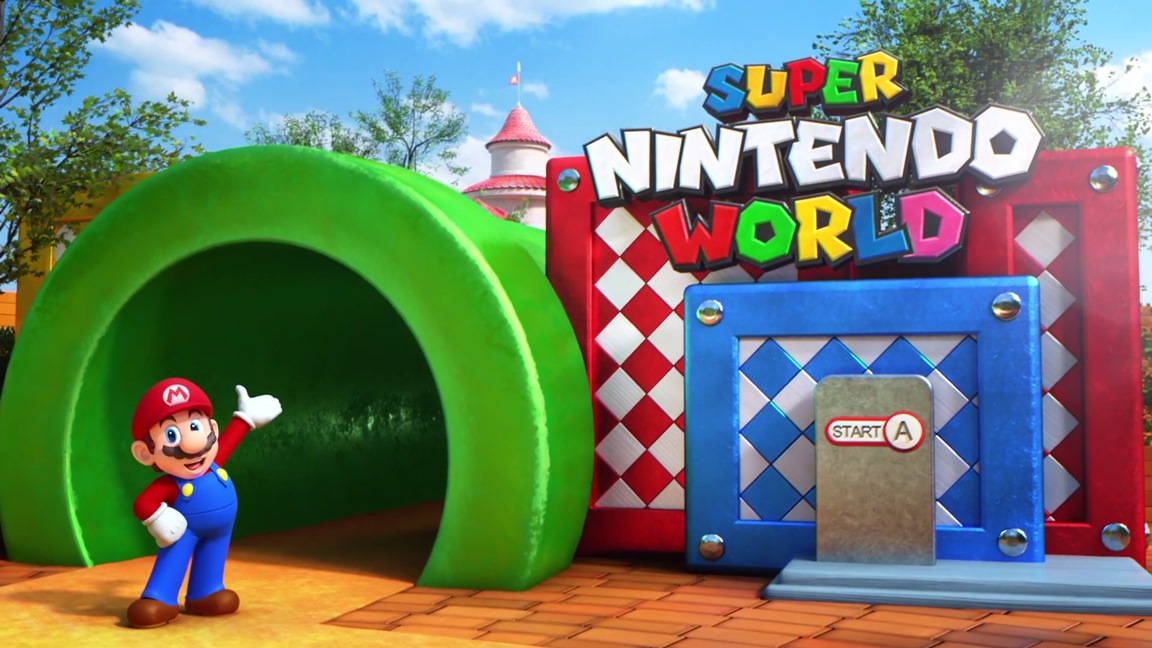 Universal Parks & Resorts chairman and CEO Tom Williams has revealed new details about Super Nintendo World.
Speaking with Bank of America Merrill Lynch's Jessica Jean Reif Cohen, Williams confirmed that the first park in Japan is set to open next spring. Mario Kart and Yoshi rides will be featured in the first phase. There are other aspects to the park, including Peach's Castle, restaurants, merchandise, and more.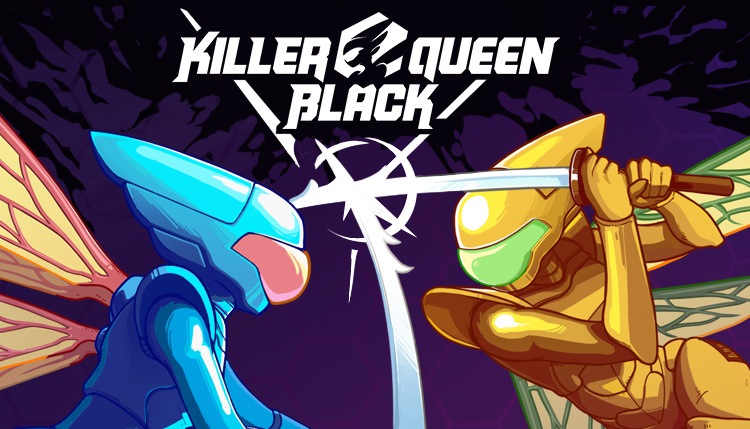 The arcade action platformer Killer Queen Black, which was announced for Switch at E3 2018, has finally been given a release date. It will launch physically and digitally on October 11, Liquid Bit and BumbleBear Games have announced.
Here's an overview of Killer Queen Black, along with a new trailer: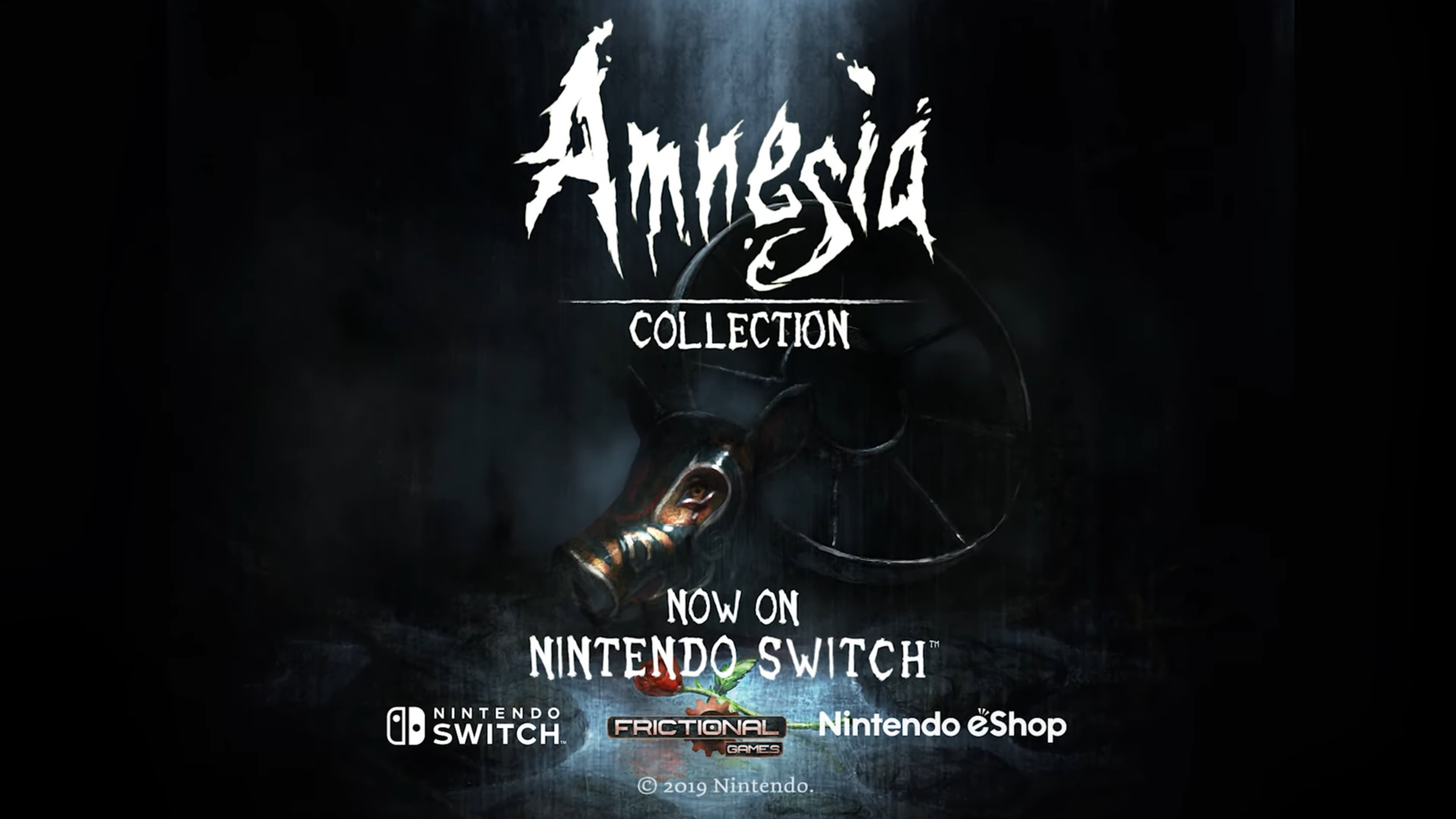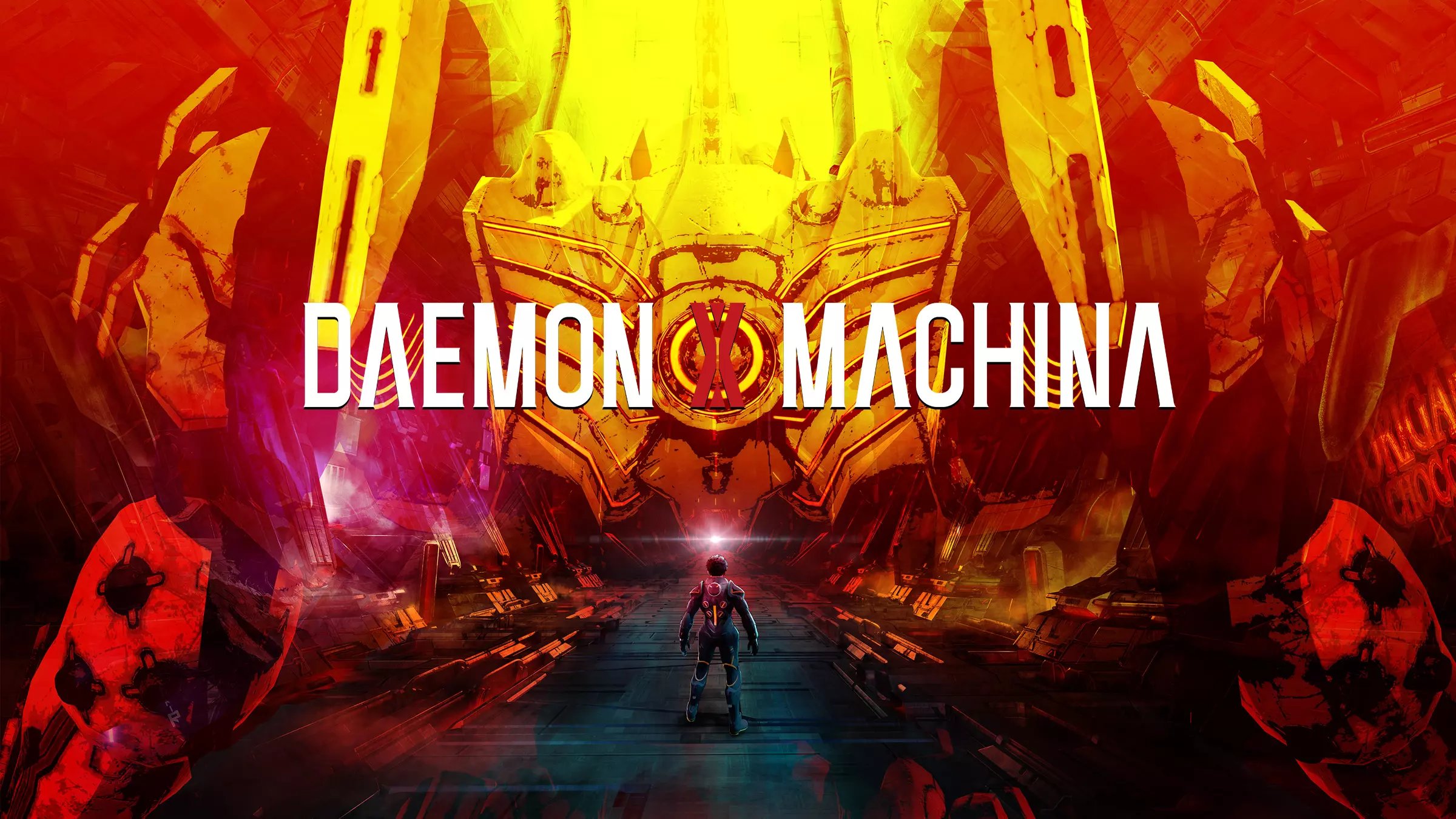 This week's North American Nintendo Downloads are as follows:
Switch Retail
AI: The Somnium Files (available September 17) – $53.99
Daemon X Machina (available September 13) – $59.99
LEGO Jurassic World (available September 17) – $39.99
Reel Fishing: Road Trip Adventure (available September 17) – $29.99
Star Wars Pinball (available September 13) – $29.99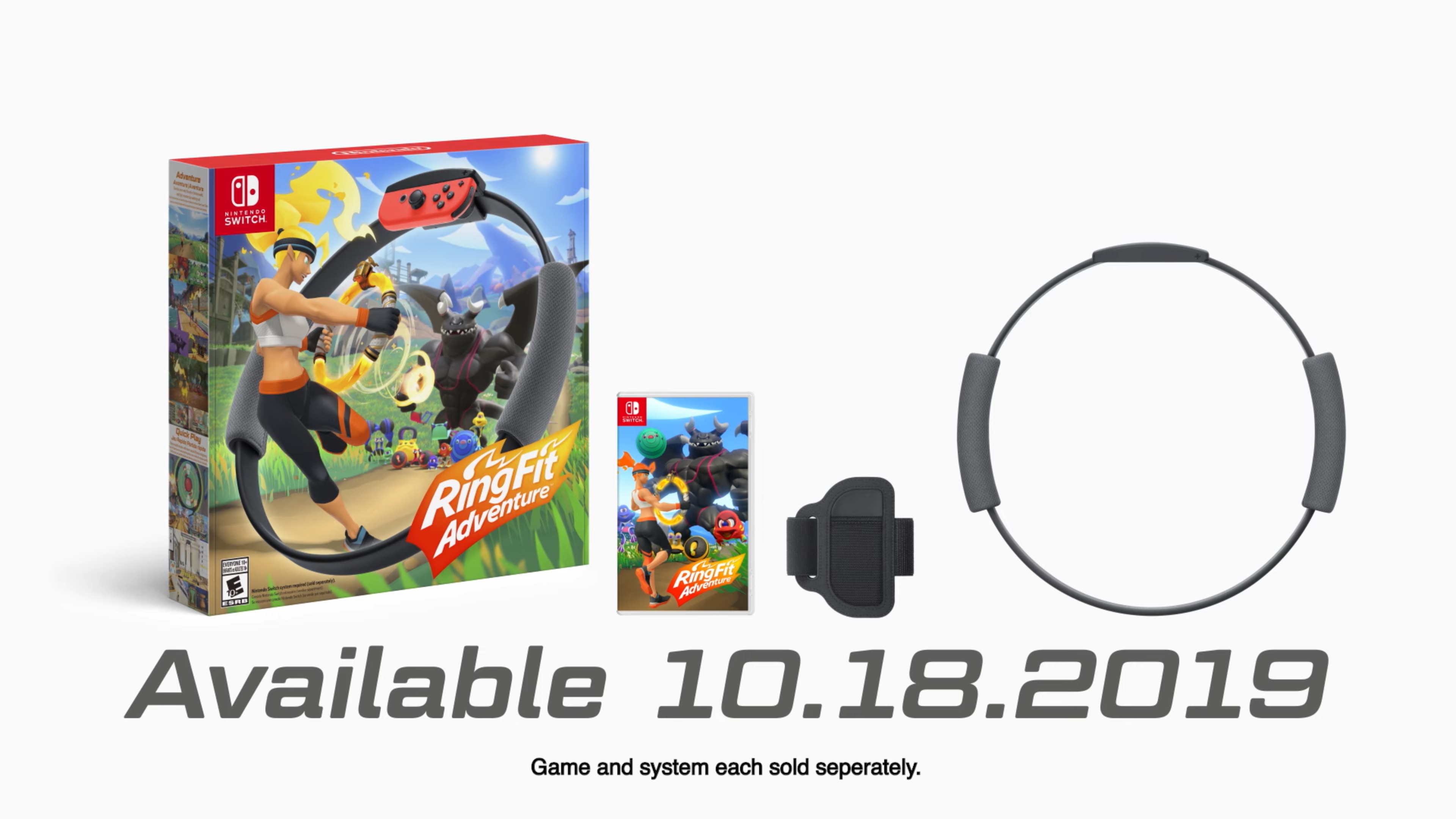 Nintendo has announced Ring Fit Adventure for Switch. The adventure game, which "incorporates fun new accessories that turn real-world movement into in-game actions in a quest to save the world", launches on October 18.
Here's the full announcement with all of the details: