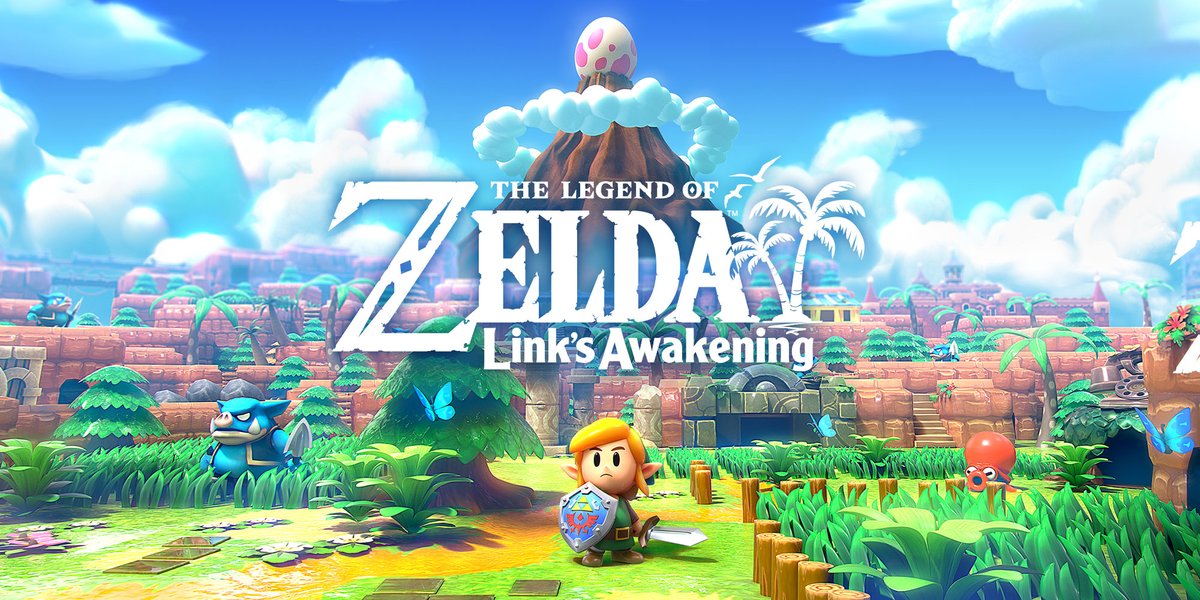 This week's North American Nintendo Downloads are as follows:
Switch Retail
Contra: Rogue Corps – $39.99 (available September 24)
Dead by Daylight – $39.99 (available September 24)
Ni no Kuni: Wrath of the White Witch – $49.99 (available September 20)
The Legend of Zelda: Link's Awakening – $59.99 (available September 20)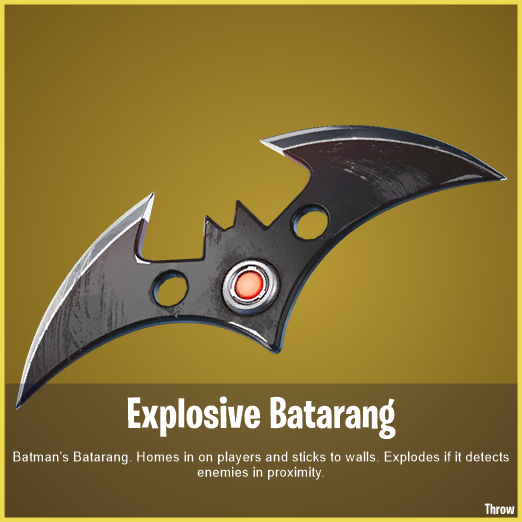 Fortnite may have another big collaboration in its pocket. Shortly after the game's 10.31 update released today, dataminers quickly went to work and discovered that a bunch of Batman content appears to be inbound.
New gear, skins, and locations were found, and they could be ready for Batman Day on September 21. One new aspect is the Explosive Batarang that can home in on enemies or stick to walls and explode when other players are within proximity, as well as the Grapnel Gun. Tilted Towers will also be updated to look more in line with Gotham City. Finally, fans can expect new "Welcome to Gotham" challenges that provide rewards such as sprays and a glider for completing tasks that include "light a bat signal."
Here are a few images from the datamine: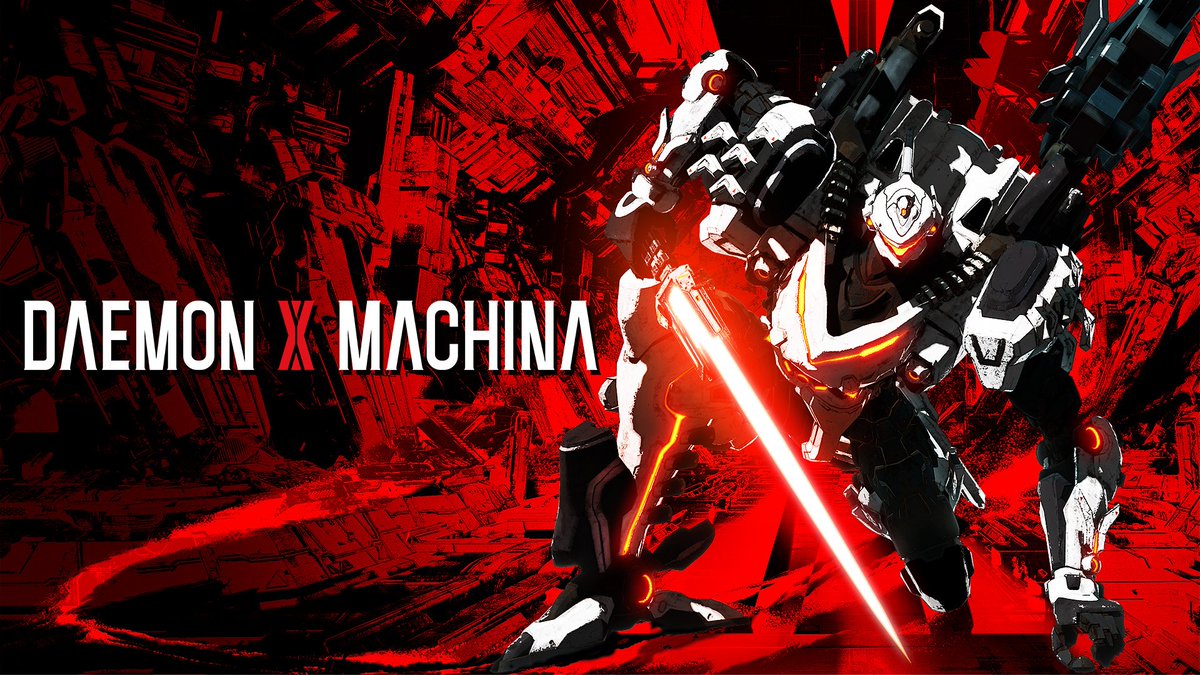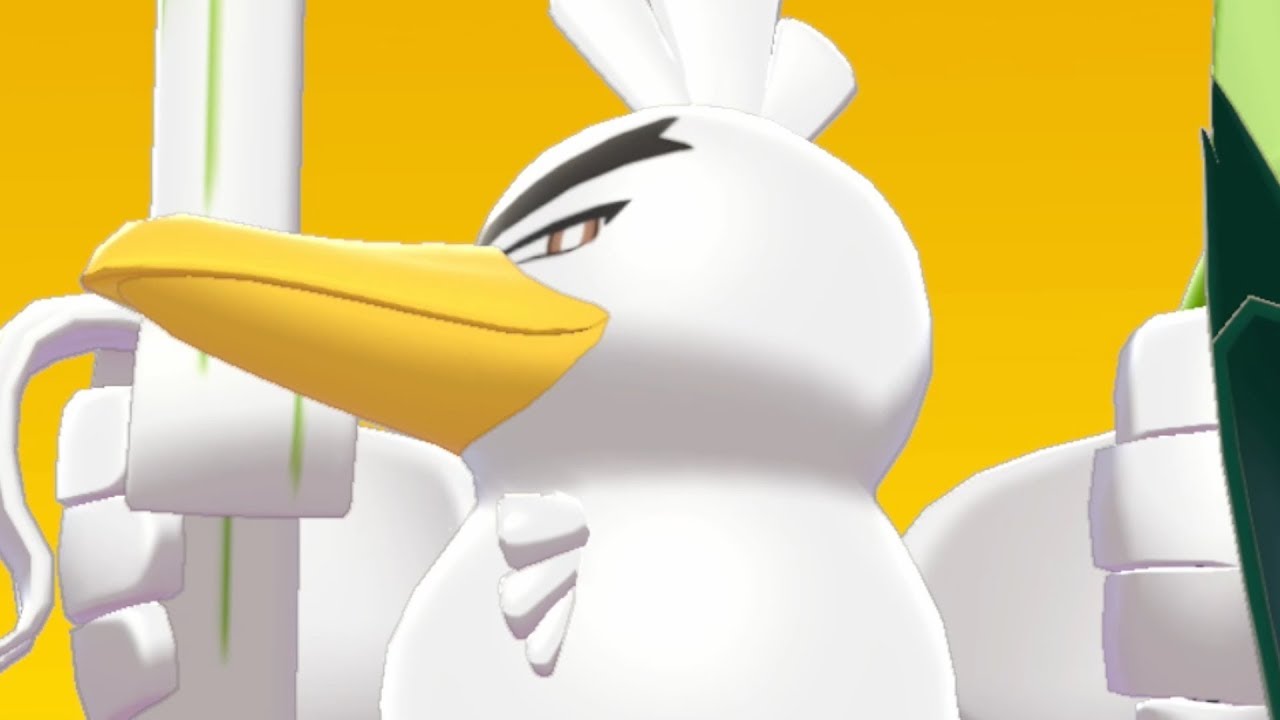 This past week's Pokemon Sword/Shield tease has culminated with the reveal of a new Pokemon: Sirfetch'd. This is a Wild Duck Pokemon that can be evolved from Farfetch'd after experiencing many battles.
Here's the official trailer:
Sirfetch'd will be exclusive to Pokemon Sword, but can be traded to Pokemon Shield.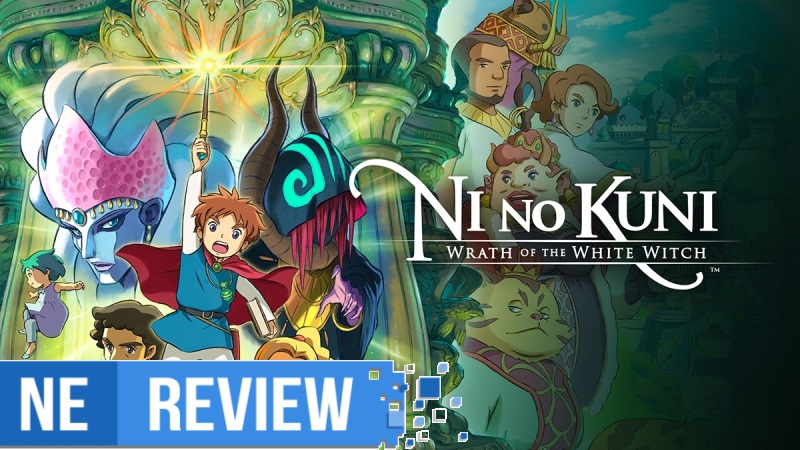 System: Switch
Release date: September 20, 2019
Developer: Level-5
Publisher: Bandai Namco
---
Okay, full disclosure: I'm something of an uncultured swine when it comes to JRPGs. The closest I ever got to a JRPG obsession growing up was the obligatory copy of Pokemon that saw me through many a car journey – oh, that and Persona 4. Having said that, I have always been able to appreciate the objective level of polish and nuance that seemed baked into the genre's foundations. Having said that though, my last attempt at getting on board with JRPGs was Xenoblade Chronicles 2 – an objectively fantastic game – that forced my three remaining brain cells to run in circles kicking each other up the backside. This was thanks to a bevy of layered systems and mechanics, that quickly proved far too much for an utter dunce such as myself. It was with a certain apprehension, then, that I put myself forward to review Ni no Kuni: Wrath of the White Witch – an absolute unabashed JRPG through and through. Developed by Level-5 and originally released back in 2013, the game drew rave reviews at launch, and it's a title that I have had constantly recommended to me as a potential gateway-drug to a problematic full-on JRPG addiction. I was honestly a little intimidated jumping into the game's 50-hour campaign, but I persevered, and after only a short while with Ni no Kuni, all of my initial trepidation melted away into joy.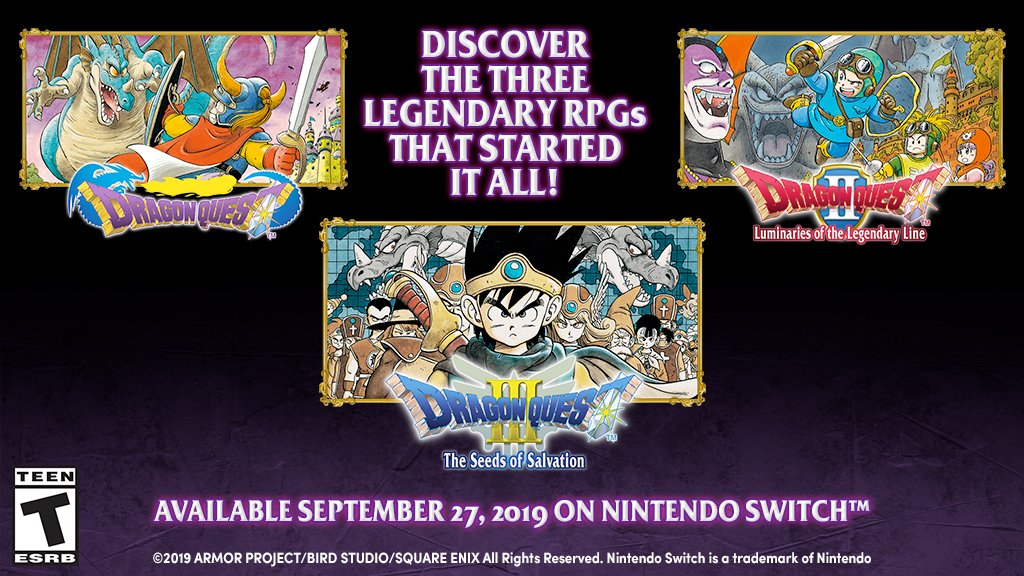 The first three Dragon Quest games for Switch are coming to North America and Europe, Square Enix has confirmed. They'll all be available starting September 27.
These titles are expected to be digital-only in the west. However, in Asia, a physical version will be offered with English support. It can be imported from Play-Asia here.
Here's the full announcement, including pricing: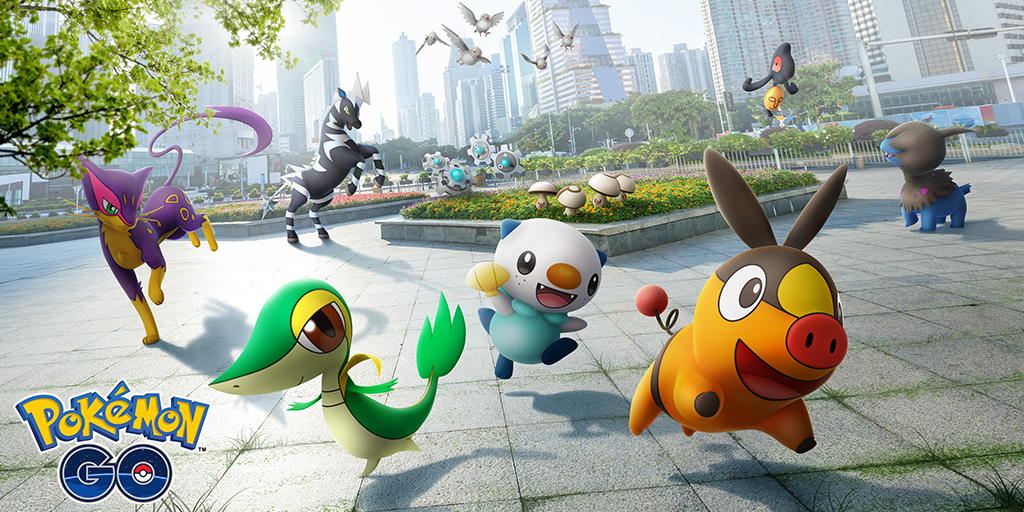 Niantic has announced some new content additions for Pokemon GO, including the latest Pokemon. Players can discover Snivy, Tepig, Oshawott, Patrat, Lillipup, Purrloin, Pidove, Blitzle, and more Pokemon originally discovered in the Unova region.
There are some other updates from Pokemon GO as well. These include Pokemon that can hatch from Eggs, region-exclusive Pokemon, the Unova Stone, and more.
Here's the full announcement from Niantic: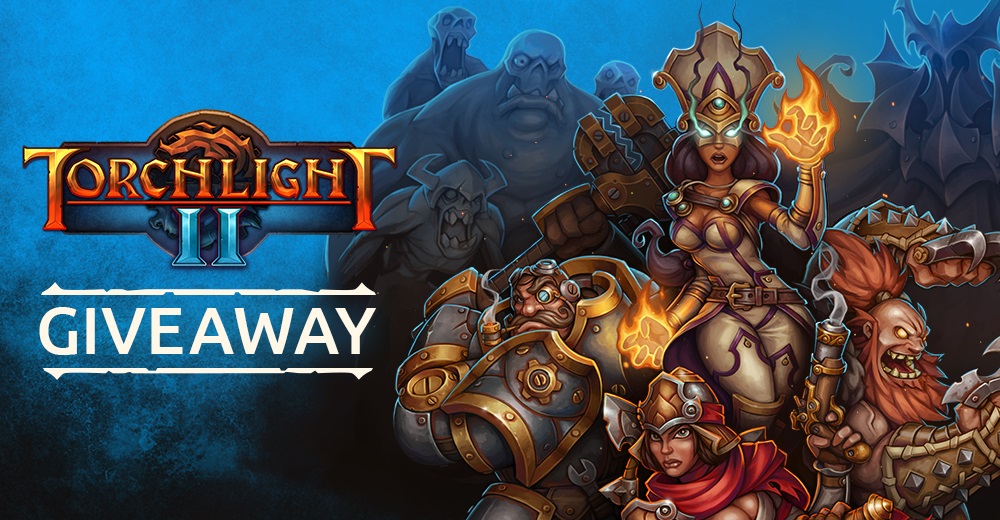 Update: The giveaway has ended. Congratulations to our winners: Carolyn, Donnie Len, Tarik, AnonUser, and Indielink.
---
The team behind Torchlight II were kind enough to supply us with a few codes from the new Switch release. In total, we have five codes to hand out to you lovely people. To enter, leave a comment below telling us which among the available character classes appeals to you the most.
We'll choose our winners one week from today, September 15. Keep an eye on the comments section, as we'll be responding to each of the winners' entries on that day and will require you to get back to us with your email address.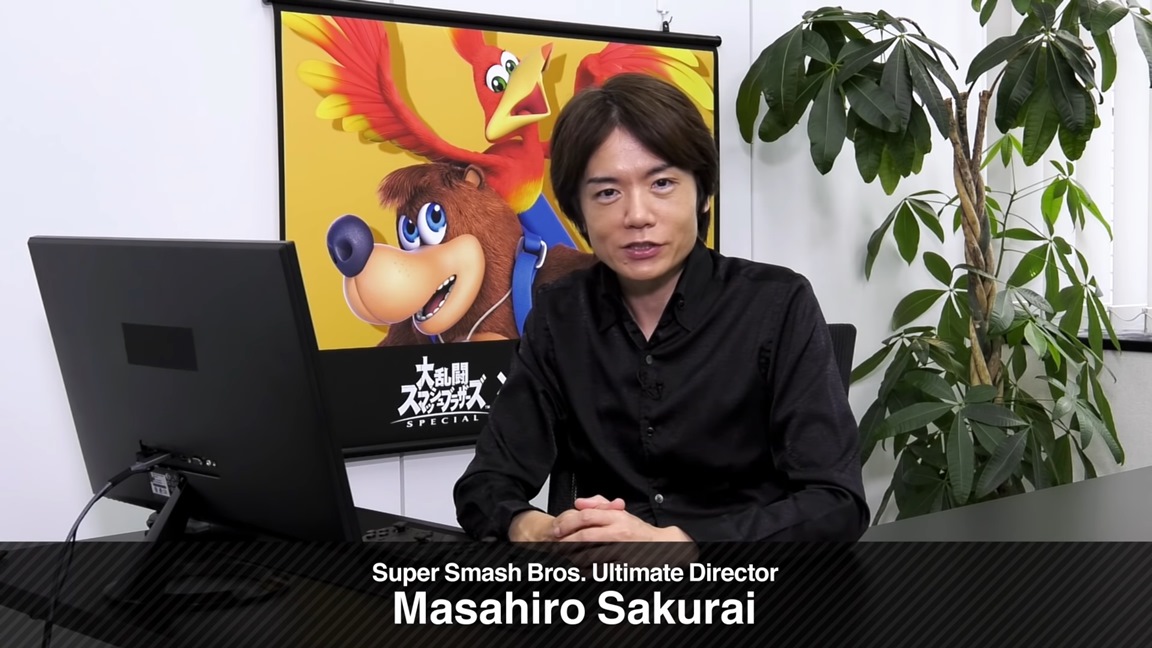 September has been a big month for Super Smash Bros. Ultimate. Banjo-Kazooie was added to the game, Terry Bogard from Fatal Fury was revealed, and it was announced that even more DLC characters are on the way.
Masahiro Sakurai discussed the major news in his latest Famitsu column, which we now have a full translation of. The Smash Bros. director commented on plans for even more DLC fighters (including that Nintendo again makes the decision on who should be implemented), not taking any big breaks, and wanting to push records as a massive fighter with many collaborations.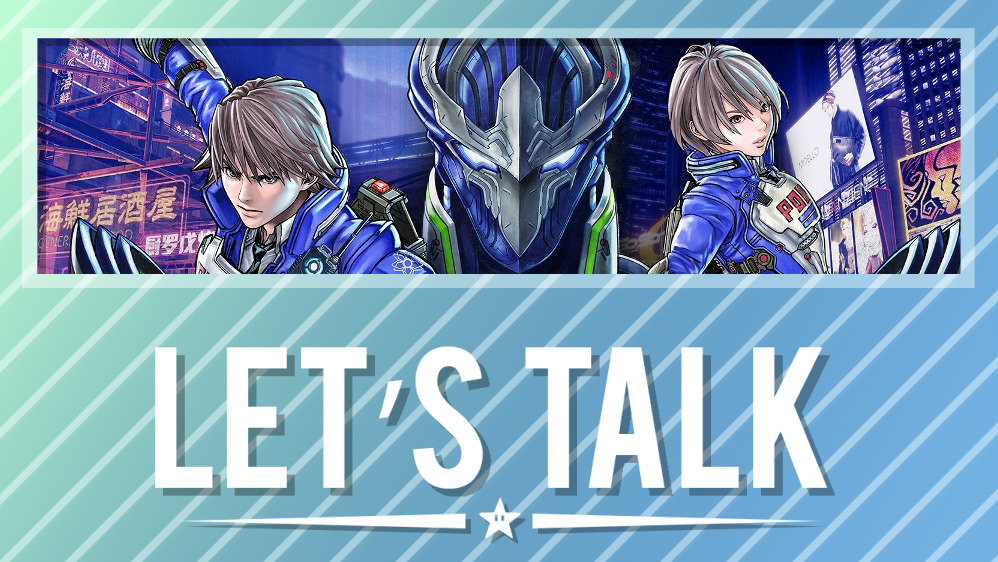 A new month rolled right on in a couple of weeks ago. Now that we're in September, we want to know what you've been playing.
Are you giving Astral Chain a shot? Trying something else that's new from the past few weeks? No matter the case, let us know in the comments below.