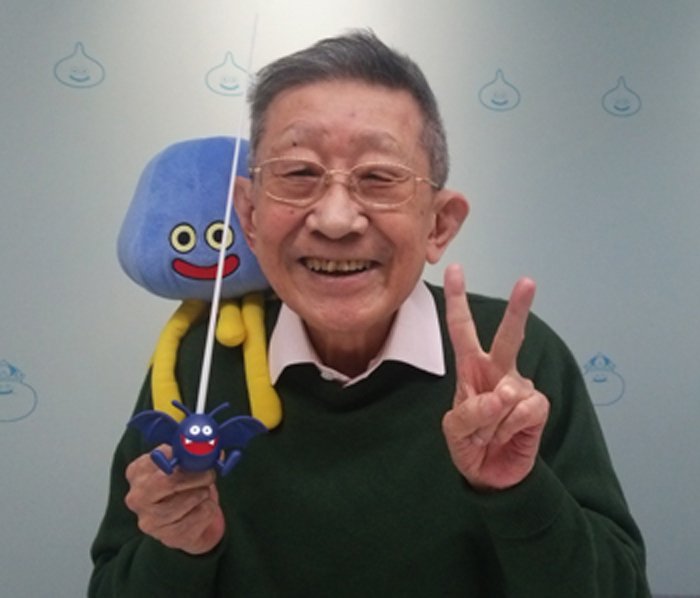 The composer for the Dragon Quest series, Koichi Sugiyama, has passed away at the age of 90. Square Enix Japan has put out a statement about the composer's passing on their official Dragon Quest website and listed his cause of death as septic shock. He passed on September 30, 2021.
Koichi Sugiyama has created music for the Dragon Quest series since its inception and is listed as contributing to over 500 songs for the game series over the years. Square Enix says in their statement that his last task before his death was composing the score for the upcoming 12th mainline game in the series, Dragon Quest XII: The Flames of Fate. What progress he made on this task was not listed in the statement.
Finally, in their statement Square Enix thanks him for his contributions to the Dragon Quest series and says that the music will be a part of his legacy. Comments by his collaborators, such as Yuji Horii (principle game designer and scenario writer for Dragon Quest) and Akira Toriyama (creator of Dragon Ball), can be seen on his obituary page and a memorial is being planned by Square Enix, scheduled to take place in Sugiyama at some point in the future.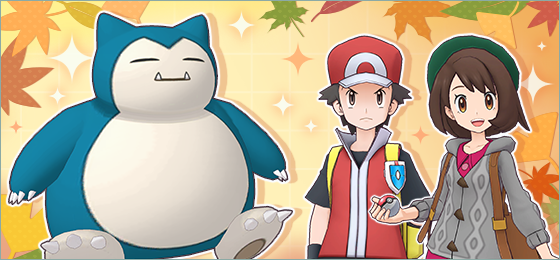 The Mushroom Mania solo event in Pokemon Masters EX is live now. In this event, players gather mushrooms to feed Snorlax. There are special missions that can be completed to unlock a new story segment. This event is live until October 13, 2021 at 10:59pm PT.
There are also a couple of rallies going on in Pokemon Masters EX – the Special Rally and the Training Area Reward Boost Rally. The Special Rally gives different missions to complete based on stamina that reward players with items such as five star guaranteed Scout tickets. The Training Area Reward Boost Rally temporarily increases the amount of rewards earned in the training area and the full details of this rally are included below.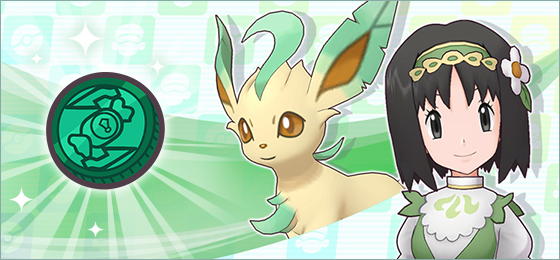 The Extreme battle event: Giovanni's Malice is under way in Pokemon Masters EX. This event has players face off against the powerful Giovanni and Team Rocket, and sync pairs with the featured region theme will get stat boosts for Attack, Defense, Sp. Atk, and Sp. Def.
Also live now is the Sygna Suit Erika Spotlight Scout. This scout will give an increased chance to draw the five star sync pair Sygna Suit Erika & Leafeon. Both of these events will last until October 15, 2021 at 10:59pm PT.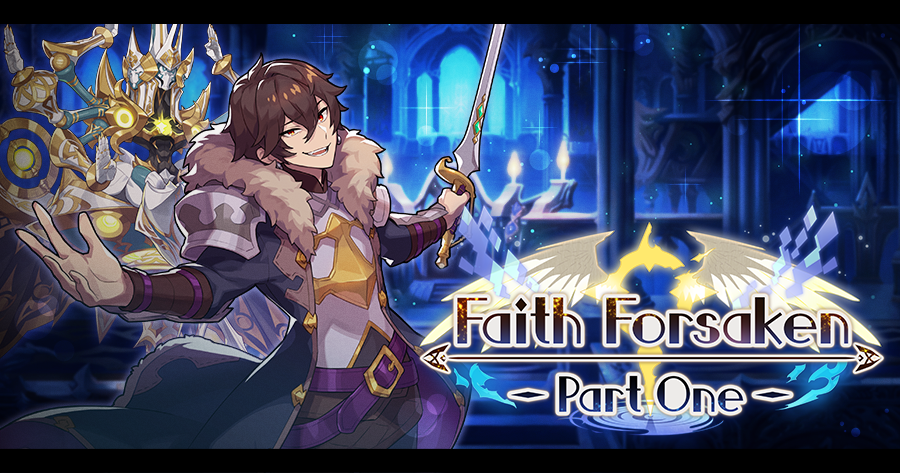 A brand new raid event called Faith Forsaken (Part One) has gone live in Dragalia Lost. This raid allows players to battle with up to 4 adventurers each, and defeating the light-attuned raid boss can earn some great rewards.
Additionally, progressing past episode 2 of the event story will give the players the option to add the new character Harle to their rosters permanently. This event will last until October 13, 2021 at 10:59pm PT.
A Gala Dragalia is also live and it includes the new five star adventurer Gala Zethia (shadow/blade) and the new five star dragon Gala Bahamut (shadow). There will also be these returning five star dragons up for grabs:
Gala Mars (flame)
Gala Beast Volk (wind)
Gala Thor (light)
Gala Cat Sìth (shadow)
This Gala Dragalia will last until October 5, 2021 at 10:59pm PT.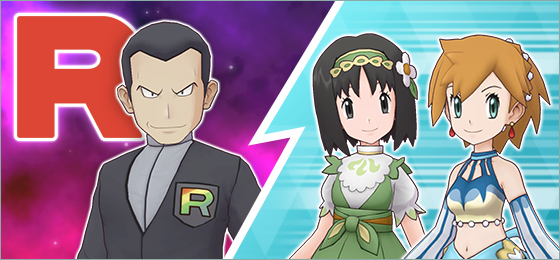 There is a new Villain Event in Pokemon Masters EX called Spreading Shadows. This event adds a new Villain arc to the main story and also gives players a chance to collect Mewtwo crystals to give to Giovanni & Mewtwo for a power boost.
Once Giovanni & Mewtwo achieve this power boost, Mewtwo will be able to Mega Evolve and raise its stats as well as use the move Psystrike. In addition to the event missions that can be completed to collect event medals, the main story will pick up where the last arc left off and tell more about villain bosses and their attempts to take over Pasio.
The villian event will last until October 15, 2021 at 10:59pm PT and gem specials will be going on alongside this event. Check out the gem special details below.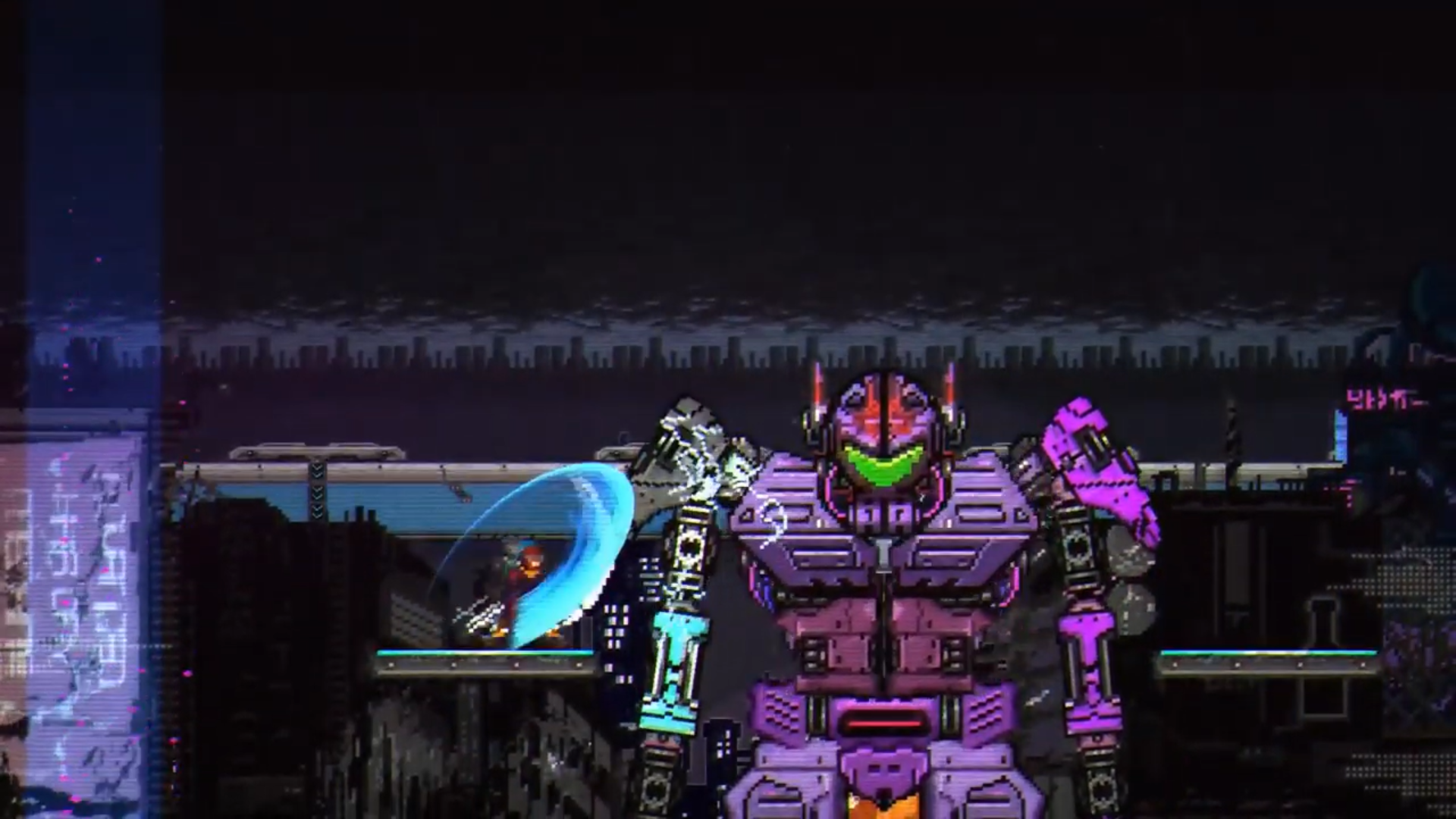 CFK has released a new trailer for the cyberpunk ninja action adventure game Ninja Issen. This trailer is for the Tokyo Game Show Online 2021, and it shows off brand new gameplay.
Check out the full trailer below.
Ninja Issen is scheduled to come out on the Switch sometime in 2021. For more details about the game, check out some info below!

The JRPG Blue Reflection: Second Light has received a 50 minute gameplay preview. This video goes through the beginning of the game and introduces the characters, setting, and battle system. It is all in Japanese, but the game will be getting a North American release and localization.
The full preview is included below.
Blue Reflection: Second Light launches on Switch on November 9, 2021. For more information about the release, read the details below: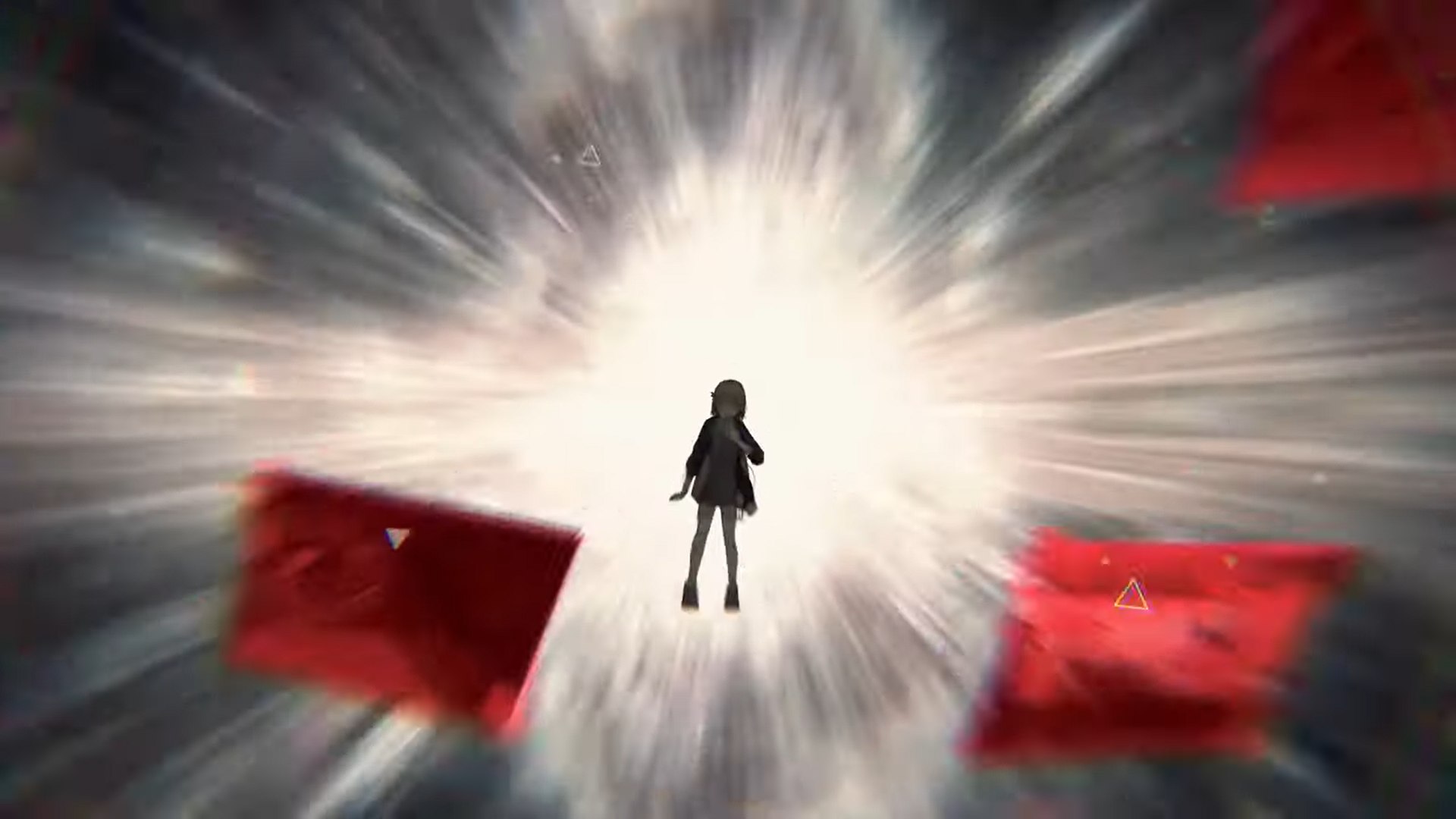 Nippion Ichi Software has released a new trailer for their upcoming adventure game Asatsugutori. This game is a mystery in a time loop and contains many different branching stories that players must investigate.
The trailer takes a look at some of the story (although it is in Japanese) as well as the settings and some gameplay. Check out the nearly 3 minute video below.


Degica Games' arcade classic Castle of Shikigami 2 is coming to Switch in December 2021. This shoot 'em up was originally released in arcades and on the GameCube in 2003, but this version will be upgraded with new modes and story localization.
The exact date of the release is not given (just the vague December 2021), but more details will surely come in the coming months. In the meantime, a trailer for the game is included below, as well as a description of the game from its Steam Page.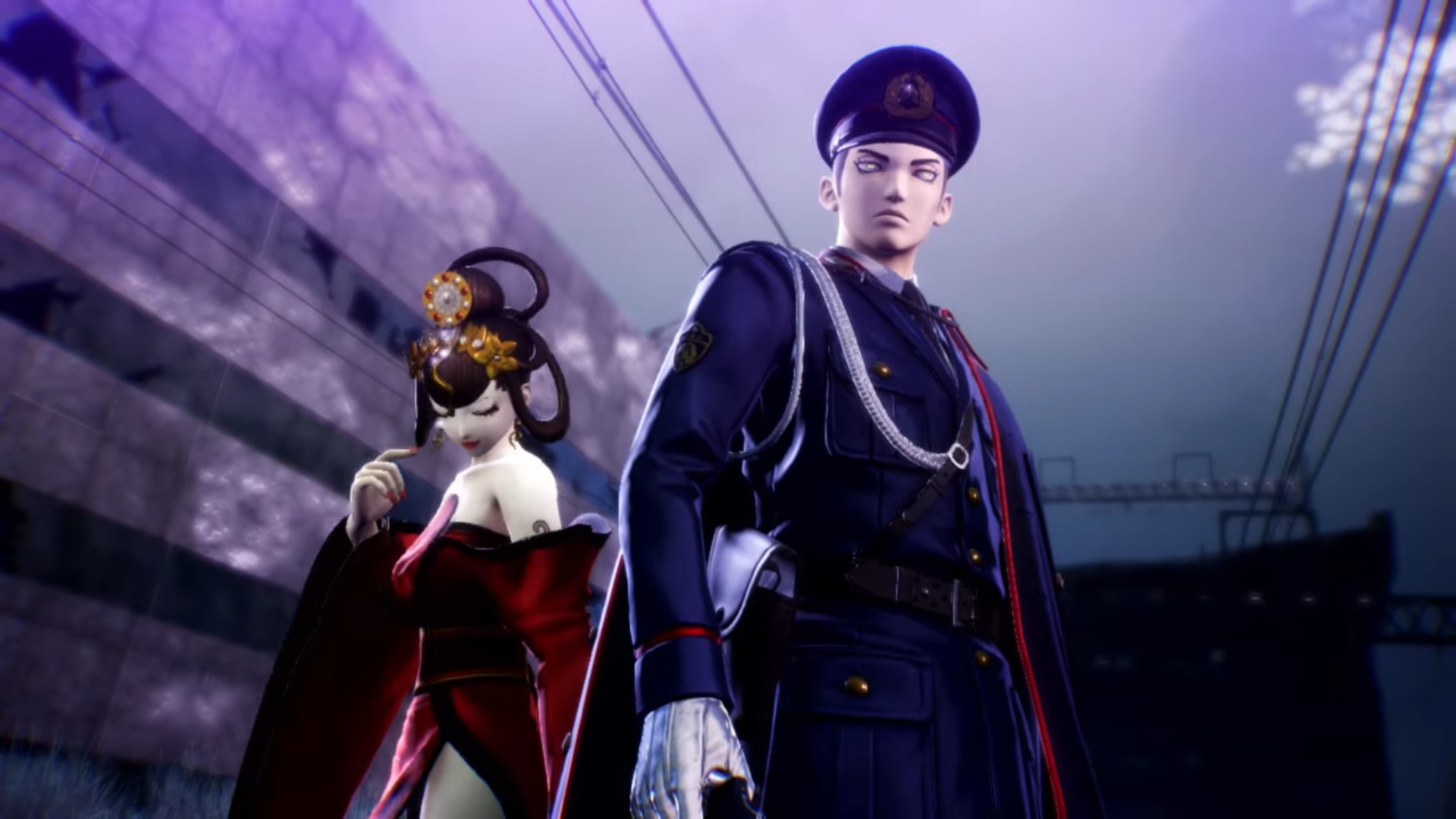 It appears that Japan got a full length trailer of Shin Megami Tensei V gameplay in today's Nintendo Direct, while the English Direct only featured a smaller snippet of the trailer.
This full length Japanese trailer is a minute long and shows off several different settings, battles, and characters. The English Direct got about 10 seconds of this, mostly of the protagonist walking and a small glimpse of a cutscene.
The full video can be viewed below, and while it is in Japanese, it still showcases a good amount of gameplay and cutscenes.
Shin Megami Tensei V launches for the Switch on November 12, 2021. More details about the game can be read below: