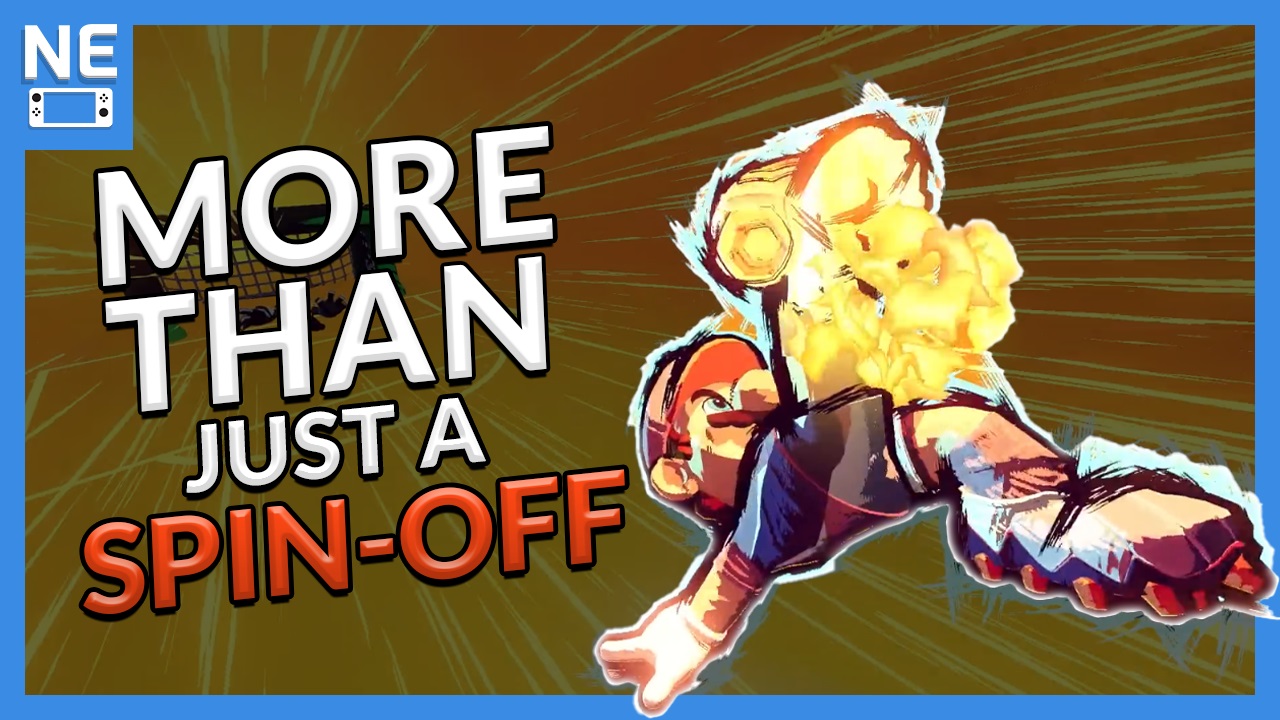 In the last Nintendo Direct, we saw the announcement of a new entry on the Mario Strikers series after 15 years in the form of Battle League.
The game is one of the many spin-offs in which Mario and his friends play a specific sport. However, I would argue that this is a good example of how to break the usual formula that we see in those titles. What we see in Strikers is indeed soccer, but it's a kind of soccer far removed from reality, with so many insane concepts that it almost feels like an entirely new sport.
In today's video, I discuss how Mario Strikers manages to be different and why it's so nice to see the series coming back with the upcoming release of Battle League. You can check out the video down below.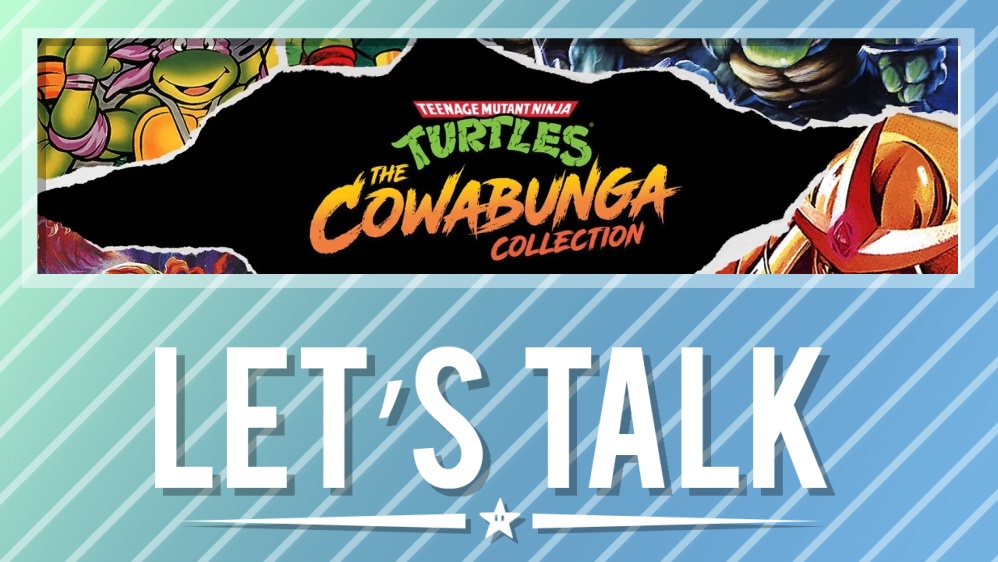 Switch has its fair share of new games, but also quite a large selection of releases from prior generations. And five years in, things are still very strong on that front. This past week we saw the announcement of Teenage Mutant Ninja Turtles: The Cowabunga Collection. In last month's Nintendo Direct, it was revealed that Portal: Companion Collection is in the works. Nintendo has even dabbled with that idea having released Super Mario 3D All-Stars. Obviously that's just the tip of the iceberg.
Switch has shown that it still has a lot of life left, and that means collections will continue to be a mainstay. With that in mind, is there a dream collection you'd like to see? Let us know in the comments below.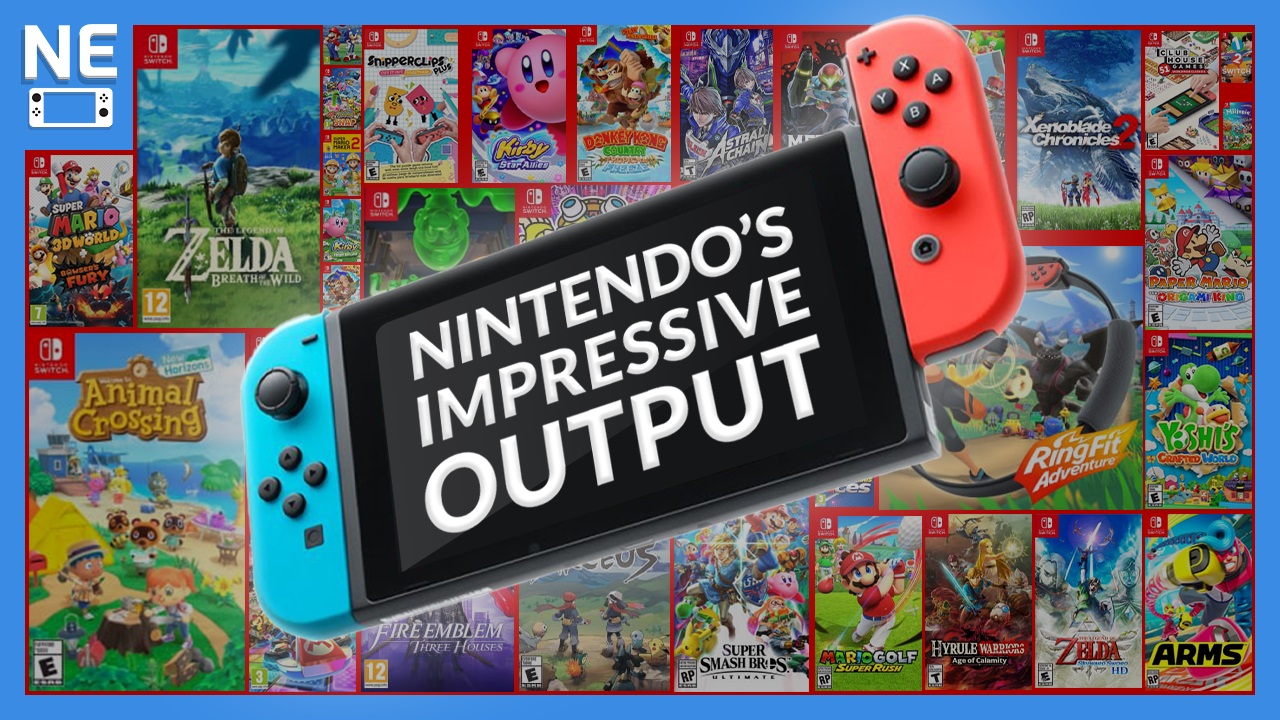 It honestly doesn't feel like five years have gone by since Switch first launched. Personally speaking, I still very much enjoy the novelty of playing games either in portable mode or on the television. But of course, the most important aspect of a console is always its library and the Switch has a lot to offer in that area.
In today's video, I discuss Nintendo's strategy on Switch as a publisher and how the company is making smart use of its assets to provide a new game almost every month, being very close to sustaining the console on their own and releasing games of all sizes. You can check out the video down below.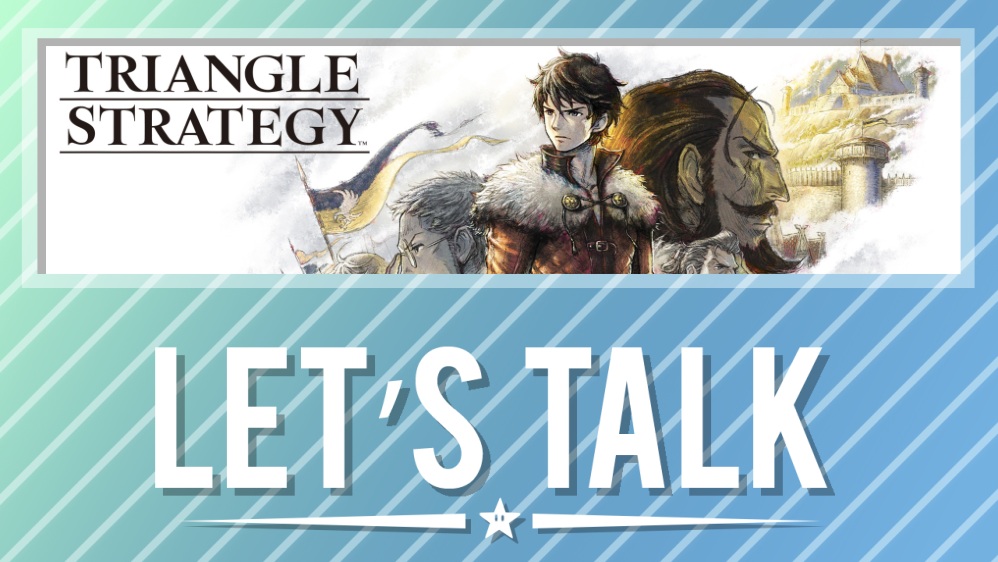 A new month started up earlier this week. Now that we're in March, we want to know what you've been playing.
Have you started up Triangle Strategy? Are you still sinking your teeth into Pokemon Legends: Arceus? Or maybe you're going through a different Switch release or something from your backlog. No matter the case, let us know in the comments below.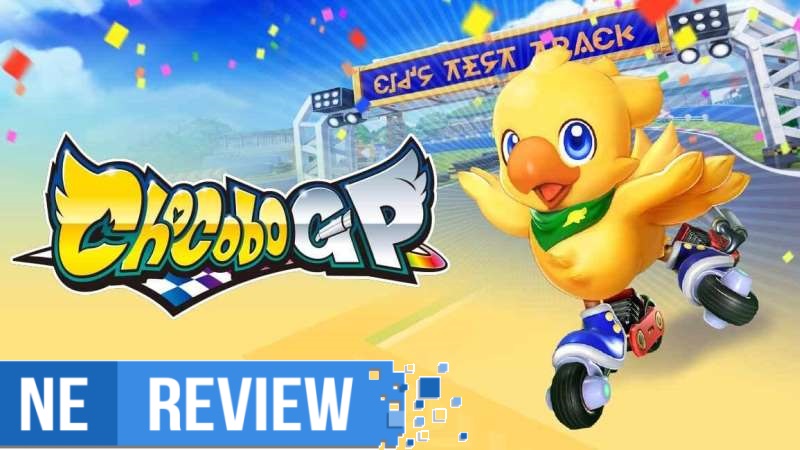 System: Switch
Release date: March 10, 2022
Developer: Square Enix
Publisher: Square Enix
---
It takes some guts to release a Switch-exclusive kart racer on the same platform that houses the sales juggernaut that is Mario Kart 8 Deluxe; it takes even more guts to ape Nintendo's kart racer so closely at a mechanical level that comparisons will be all but inevitable. Chocobo GP is the latest entry in Square Enix's Final Fantasy-themed series of racing games, and it tries to set itself apart from the competition by including a fully-voiced story mode, a unique approach to power-ups, and oodles of Final Fantasy charm. Unfortunately, the slim track count and safe but unremarkable racing mechanics makes Chocobo GP feel inessential at best.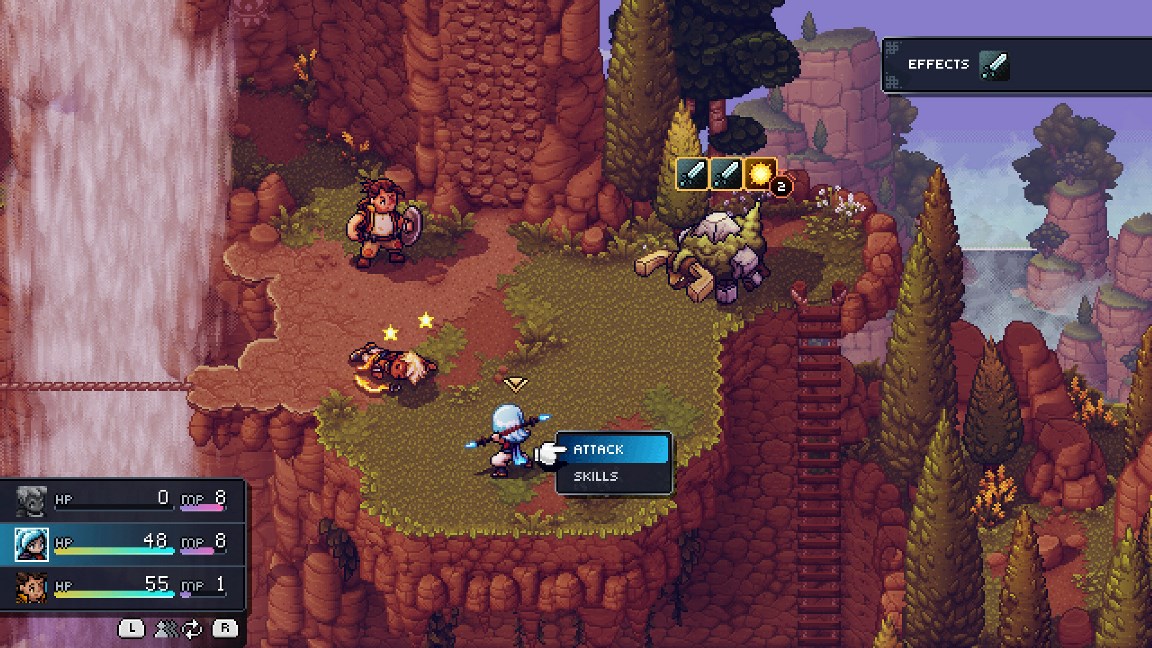 Sabotage Studio brought us The Messenger back in 2018, and was quick to launch a Kickstarter for its next project, Sea of Stars. With a team that has grown from 7 to 25 strong, the game has been in the works since 2017. We were recently invited to sit in on a playthrough of a section of the game, and to have a casual chat with the studio about their latest endeavor. As before, this new project boasts detailed pixel graphics that truly bring their world alive, but what sets Sea of Stars apart from it's predecessor the most is not the use of more colors, but the changeover of genres into the turn-based RPG realm of gaming.
System: Switch
Release date: February 25, 2022
Developer: Gust
Publisher: Koei Tecmo
---
While the Atelier series continues to grow and bring in fans both new and old with each new colorful outing, protagonist, and luscious worlds we find ourselves on a journey with, there has also been a resurgence in some of its more seminal titles that helped bring the series to where it is today. With so many entries, characters, and overlapping stories set within particular worlds, each brings its own flavor and personality to the table. One such installment of the many Ateliers centers around Sophie Neuenmuller, the star of Atelier Sophie: The Alchemist of the Mysterious Book. While games within the franchise have all been standalone, some of them have also followed a certain theme and world that they share. Atelier Sophie 2: The Alchemist of the Mysterious Dream now brings Sophie back into the spotlight and tries to offer a conclusion to the answers she was still looking for years ago. Not only does everything look great in this new engine, but it's the most well-optimized and beautiful Atelier game to date on Switch, also containing some of the cleanest interfaces, polished battles, and vibrant worlds yet.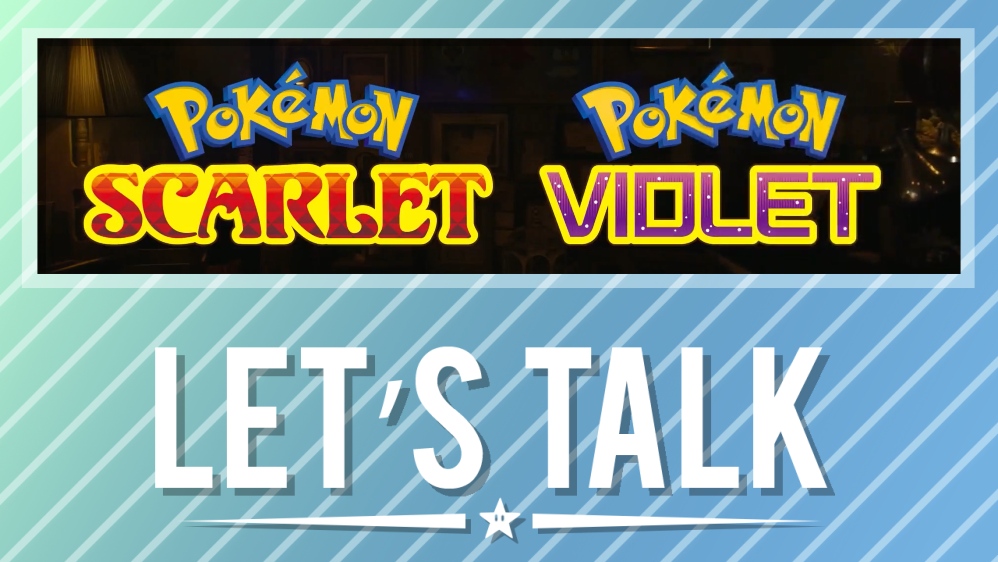 Despite it being a weekend, a pretty big Nintendo-related presentation took place today. Pokemon Presents is something we've seen previously, but it made a return again for Pokemon Day.
It goes without saying that Pokemon Scarlet / Violet was the biggest announcement of the show, closing out the presentation. Gen 9 is here, and it's bringing along an open-world with it. We also got a new update for Pokemon Legends: Arceus, Shaymin's appearance in Pokemon Brilliant Diamond / Shining Pearl, Alola Pokemon for Pokemon GO, and more. You can catch up on all of the news here.
What are your thoughts on the Pokemon Presents video that aired earlier today? How do you feel about Pokemon Scarlet and Pokemon Violet thus far? Let us know in the comments below.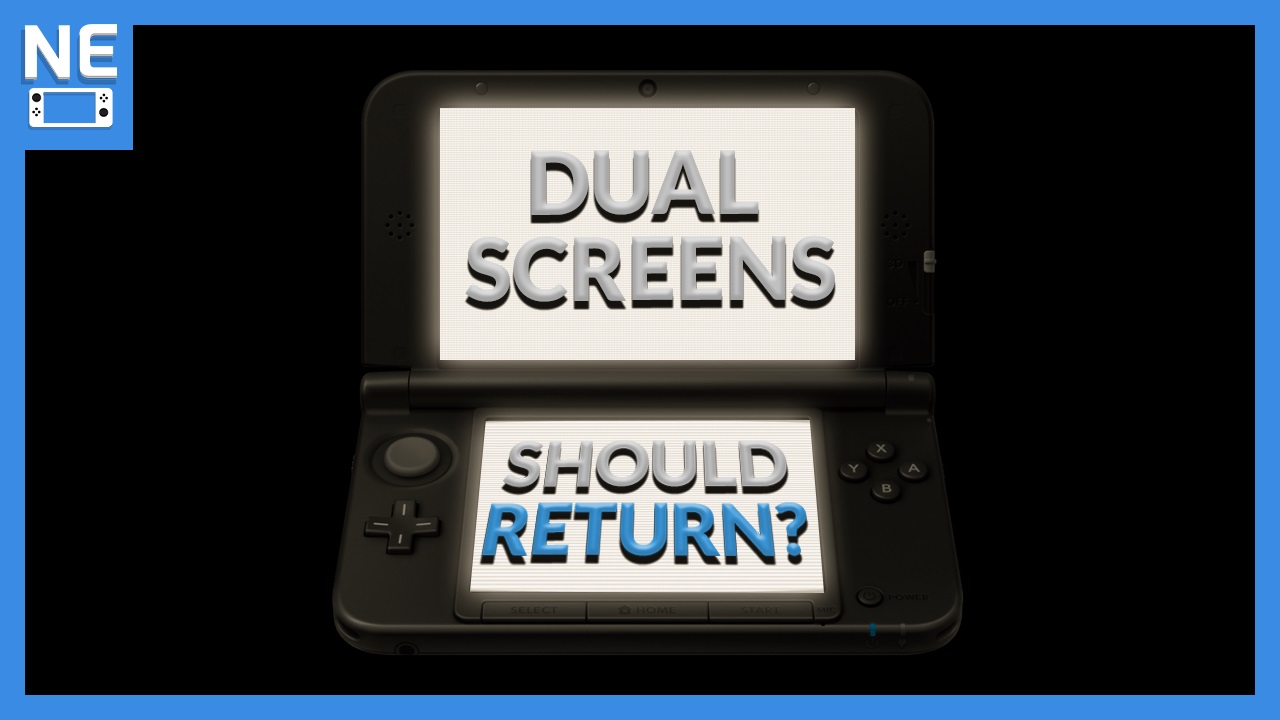 Should Nintendo ever use dual screens again?
This may sound like a strange question, but after looking back on Nintendo consoles in the recent past, we know that the concept was used three times. Switch then represented the end of that trend, but could the idea could come back in the future?
In today's video, I discuss the pros and cons of dual screen gameplay and, in the process, try to figure out if it is an idea that Nintendo should revisit in the future. You can check out the video down below.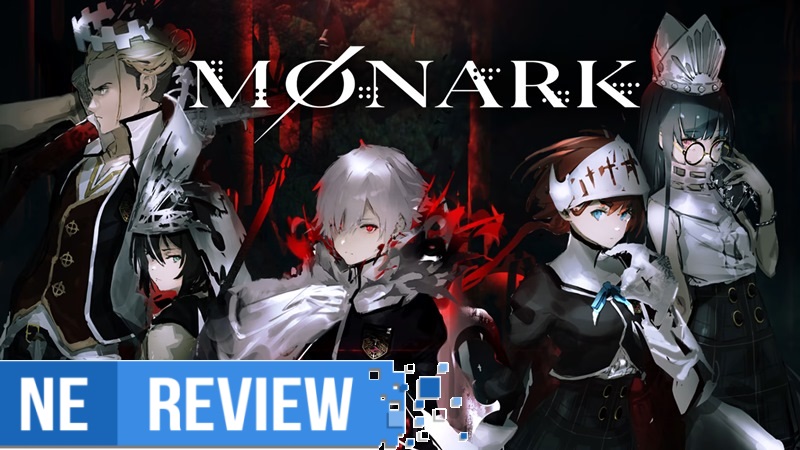 System: Switch
Release date: February 22, 2022
Developer: Lancarse
Publisher: NIS America
---
The air hangs thick with mist, the shrouded school halls hard to navigate in the ever-present haze. You don't remember anything. Not your name, your grade, or anything about what caused this to happen. You descend the stairs to clean air and students like yourself attempting to remain calm. Panic does no one any good, after all. The Shin Mikado Academy is enshrouded in a mysterious barrier, and its going to take a lot of work to get to the bottom of this ordeal in Monark.