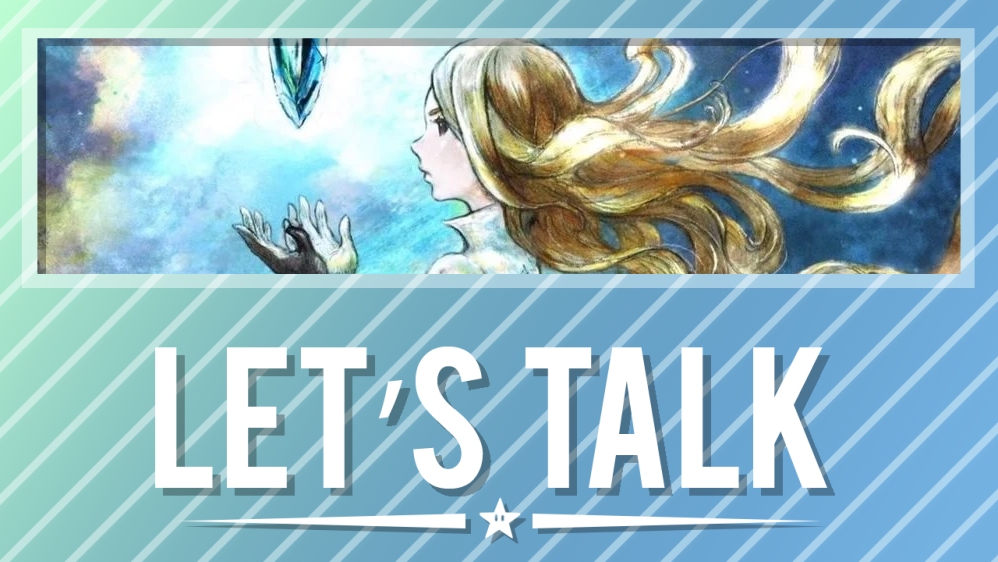 A new month rolled right on in this week. Now that we're in March, we want to know what you've been playing.
Are you playing through Bravely Default II, which just dropped last week? How about some of Switch's other new releases like Persona 5 Strikers? No matter the case, let us know in the comments below.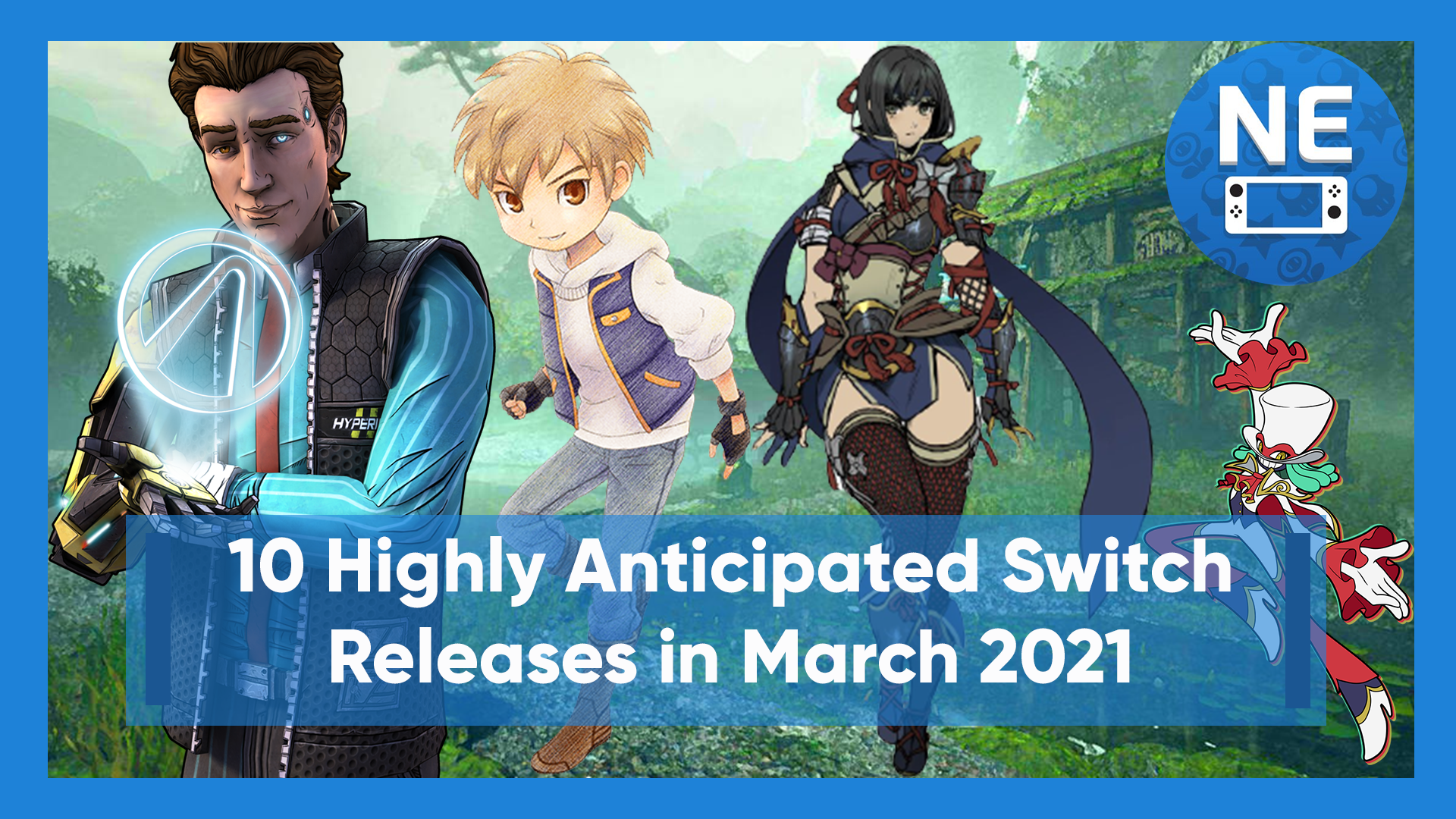 There are many amazing Switch games on the horizon, so much so that it's getting hard to keep track of them all. To help highlight the games that have people the most excited, we've put together a video showcasing 10 of the most highly anticipated Switch games for March 2021.
Check it out below and keep an eye out for these videos every month so you can keep track of your favorite Switch releases!
There's no way we covered everyone's most anticipated game for March 2021, so if you want to let us know what you're looking forward to- leave a comment below!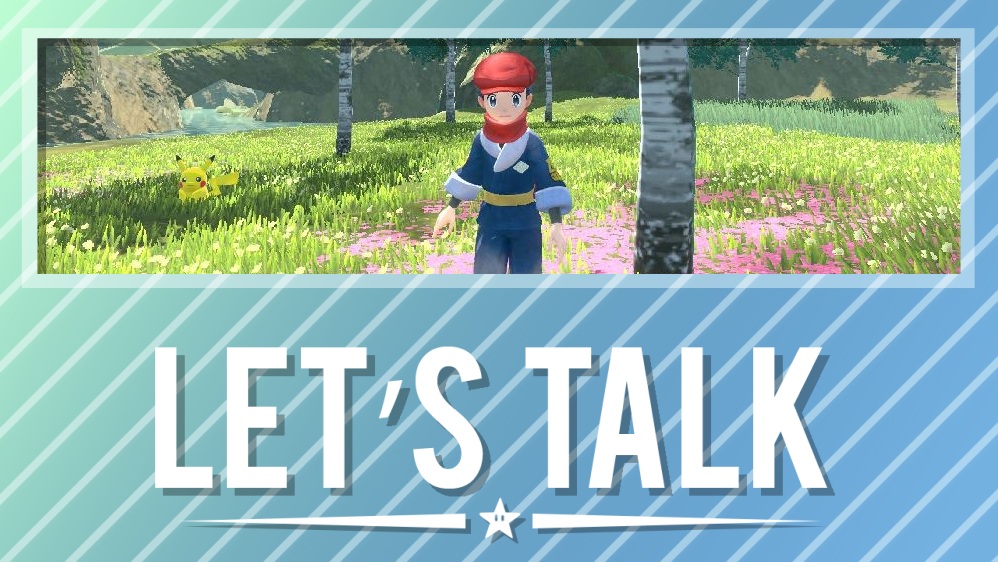 Pokemon celebrated its 25th anniversary with a special presentation yesterday. Pokemon Presents featured three main titles, all of which are exclusively for Switch: New Pokemon Snap, Pokemon Brilliant Diamond/Shining Pearl, and Pokemon Legends: Arceus.
New Pokemon Snap showed off its latest trailer and another look at the game. Remakes of Pokemon Diamond/Pearl have long been rumored, and now they're official. Finally, Game Freak showed off what it's working on with Pokemon Legends: Arceus, which is more of an open-world action RPG approach to the series. We've got a recap of everything shown here.
How'd you ultimately feel about the new Pokemon Presents. Opinions on the art style for Pokemon Brilliant Diamond/Shining Pearl seem to be mixed, so how are you feeling about the look? And what do you make of Pokemon Legends: Arceus so far? Let us know in the comments below.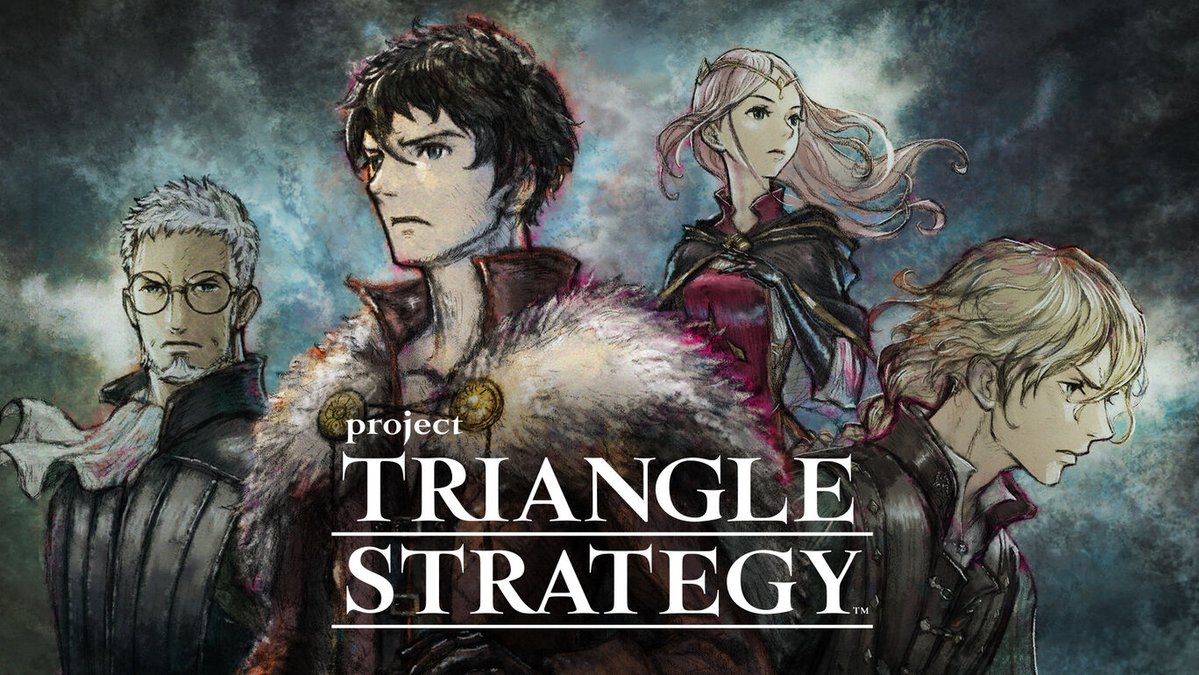 Bryce walks through his top 5 reasons for being excited for Project Triangle Strategy. There's so much to be excited for in this new tactics game from the Octopath Traveler team!
Project Triangle Strategy launches for Switch in 2022. If you've tried out the free demo on the eShop, you can fill out the feedback survey here.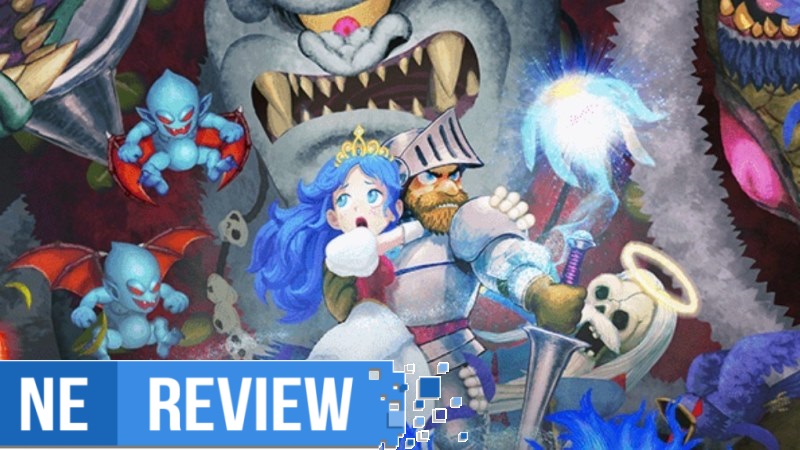 System: Switch
Release date: February 25, 2021
Developer: Capcom
Publisher: Capcom
---
Ghosts 'n Goblins Resurrection makes one thing immediately clear: it hates you. As the current-generation revival of Capcom's infamously brutal series of action platformers, Resurrection is just as punishing as the games before it. It delights in throwing obscene amounts of hellish enemies at you from every angle, requiring deft platforming and lightning-fast reflexes – not to mention unshakeable endurance – to make it to the end of every level. The game does make a handful of modern additions, including the advent of much-needed difficulty options, but Resurrection remains a hardcore Ghosts 'n Goblins game to the core. It's sure to satisfy longtime series fans, but anyone hoping for a more modern design sensibility might need to take their boxers elsewhere.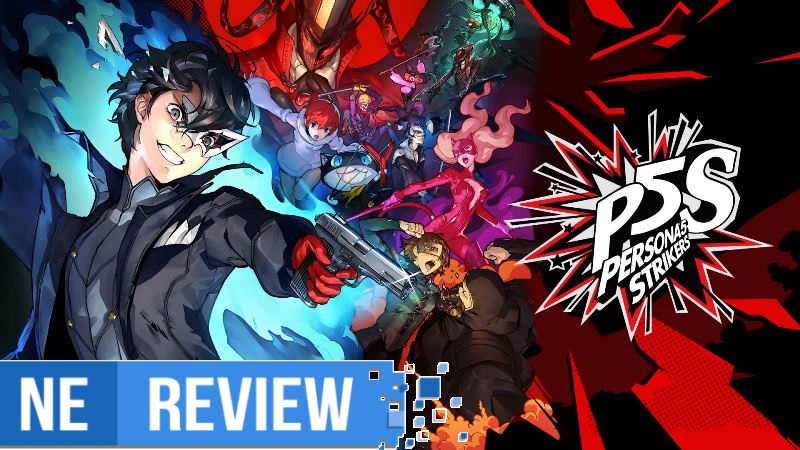 System: Switch
Release date: February 23, 2021
Developer: Koei Tecmo / Omega Force
Publisher: Atlus
---
Less than a month after the Switch launched in March 2017, Atlus and P-Studio released the critically acclaimed RPG Persona 5 on PlayStation platforms – and since then, fans of the franchise have been begging the powers that be for a Switch release of the high school simulator/interdimensional dungeon-crawler. That has yet to happen, but the launch of Persona 5 Strikers is perhaps the next best thing – a sequel that shares the iconic characters and sense of style of Persona 5, but featuring an entirely new story and style of gameplay that's even faster and flashier than the original game. Strikers is an excellent action game with an engaging narrative that is sure to captivate any fan of the franchise – but newcomers to Persona may have a hard time jumping in without playing the original.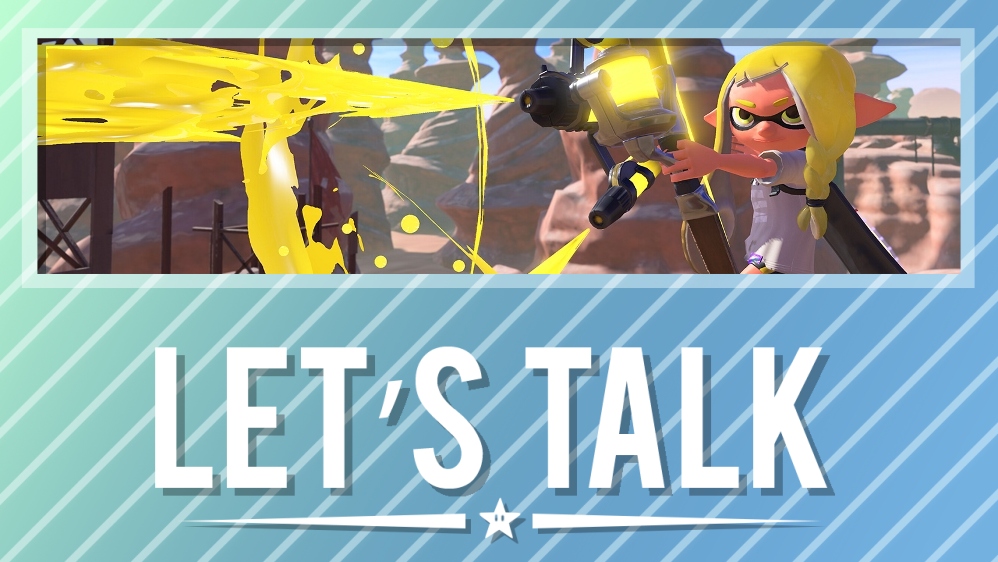 After more than 500 days, Nintendo Directs as we know them finally made a proper return. A ton of upcoming titles from both first-party Nintendo studios and third-parties were shown.
Nintendo kicked off the presentation with Smash Bros. Ultimate, revealing Pyra/Mythra as the next DLC character. Other announcements included Splatoon 3, Mario Golf: Super Rush, Zelda: Skyward Sword HD, Miitopia, Famicom Detective Club localization, and Hyrule Warriors: Age of Calamity DLC. Project Triangle Strategy, Fall Guys, Ninja Gaiden Master Collection, Legend of Mana remaster, and Knockout City were among the third-party announcements. You can find the full breakdown of what was shown here.
Now that we've all had a few days to reflect, how are you feeling about the Nintendo Direct? What was your personal highlight from the presentation? Let us know in the comments below.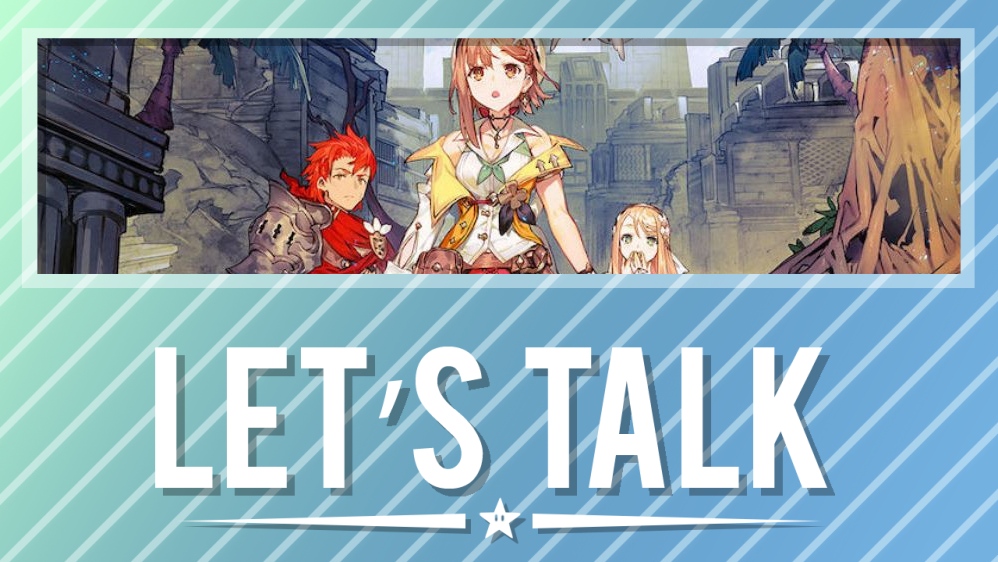 A new month rolled right on in last week. Now that we're in February, we want to know what you've been playing.
Have you picked up some of the latest Switch games like Super Mario 3D World + Bowser's Fury or Atelier Ryza 2? Playing through something in your backlog? No matter the case, let us know in the comments below.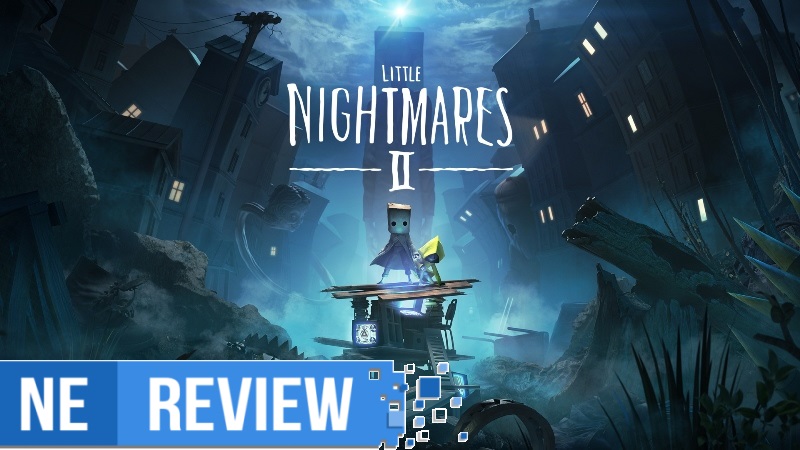 System: Switch
Release date: February 11, 2021
Developer: Tarsier Studios
Publisher: Bandai Namco
---
Little Nightmares quickly became a much beloved hit among fans of horror and side-scrolling adventure gameplay, beautifully melding this sense of intense atmosphere with some of the most innovative and unique environmental designs the medium has seen. It had everything it needed to be, well, nightmare fuel, and capitalized on that artistically. Its big draw-back, however, was simply how short it was. Thankfully, Tarsier Studios went on to develop DLC in a perfectly priced package that expanded the game up to three additional hours, putting us in the shoes of The Runaway Kid as they too tried to escape from The Maw. Now with the release of Little Nightmares II, feedback was taken to heart and Tarsier Studios has made a bigger and better adventure, emphasizing more so the nightmare portion of its name with a stellar experience that gives everything I wanted the first time around, and goes even further with its disturbing themes and atmosphere that, with excellent sound design, brings together a must-play horror package.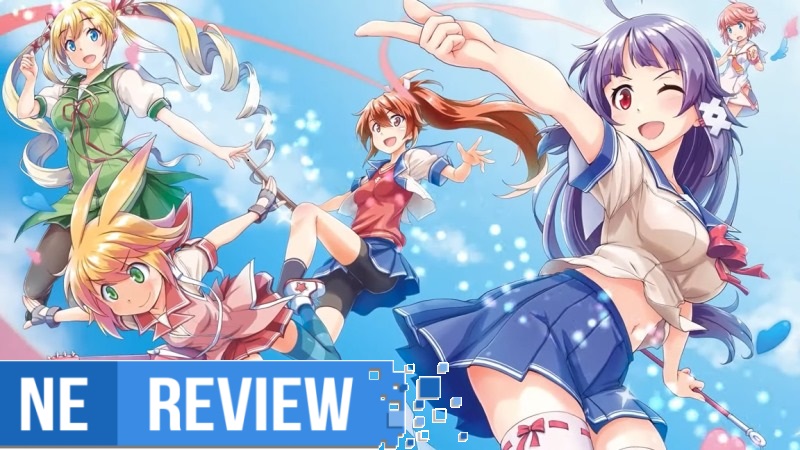 System: Switch
Release date: February 12, 2021
Developer: Inti Creates
Publisher: PQube
---
The House of Dead, but with high schoolers. Time Crisis, but with teens. However one might try and describe it, there's no getting around the fact that Gal Gun Returns is a very niche title – in a nutshell, it's a rail shooter/dating-sim hybrid where you play as a high-school boy who must fend off swarms of desiring anime girls, all while pursuing the love interest of your choice. If that description makes you feel uncomfortable, then this game is decidedly not for you – but for those looking for a lighthearted, promiscuous romp through a Japanese high school, Gal Gun Returns is a competent but unremarkable experience.