My Nintendo has been updated in all regions with two items for Miitomo.
First up is the Long-Sleeved Raglan Logo T-Shirt, available in nine colors. Also on My Nintendo is the Fish Pin in three colors. The two rewards cost 150 and 100 Platinum Points respectively.
You can grab them through the Nintendo site using the corresponding Platinum Coins or you can do it via the Miitomo app instead. Both are available until July 31.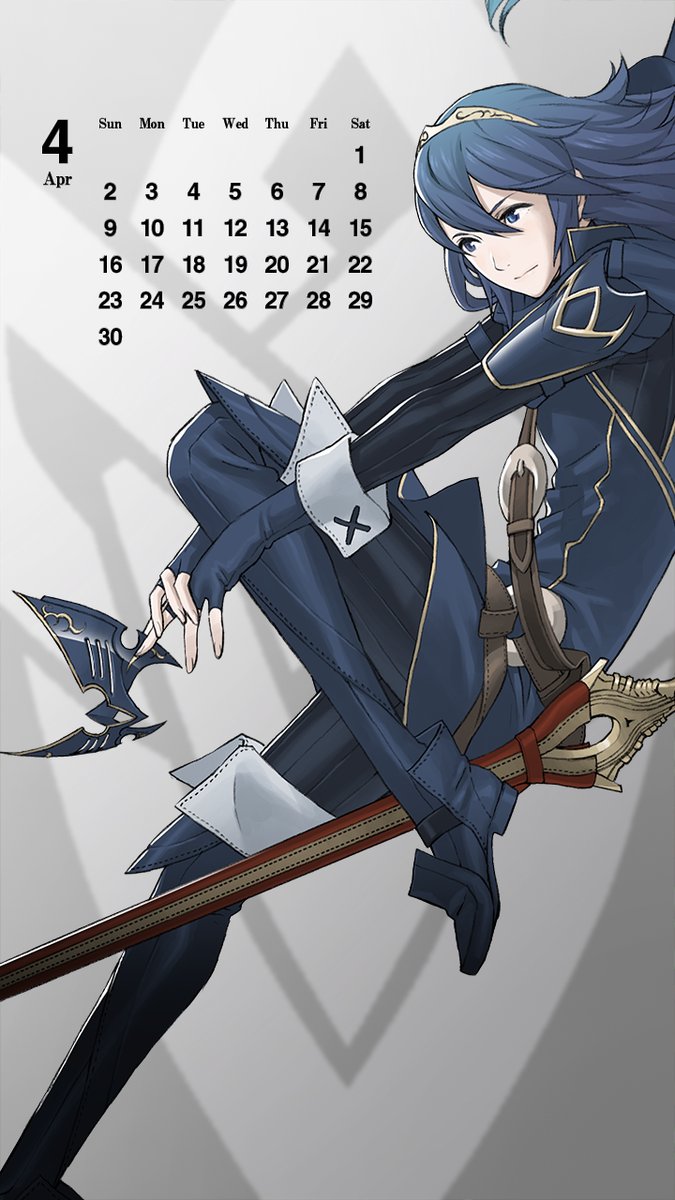 We're coming up on April, which means another set of Fire Emblem Heroes calendar wallpapers. This month, they feature Lucina and Roy, who played second in the Choose Your Legends poll. Next month, we'll be getting Tharja and Hector.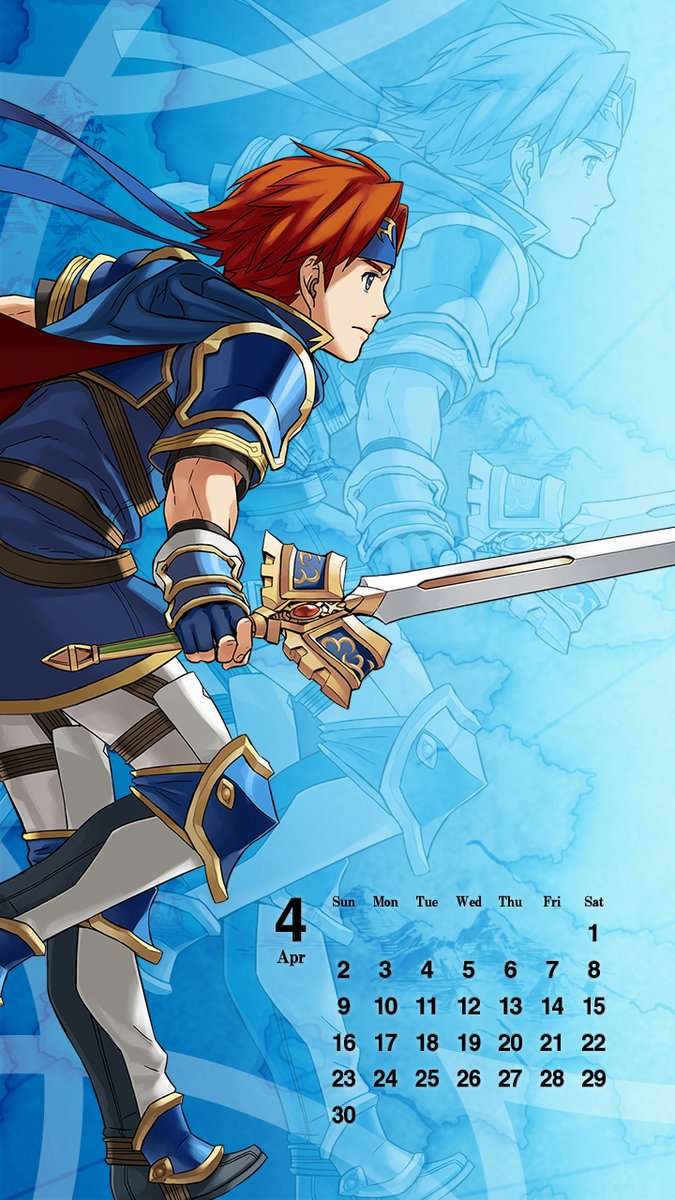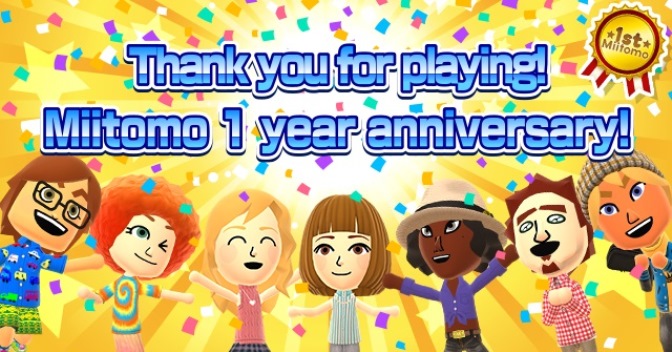 Miitomo's first anniversary is here. To celebrate, Nintendo has planned out various activities and events. Users can earn login bonuses, obtain special anniversary items, participate in a contest, and much more. The full details can be found on the official site here.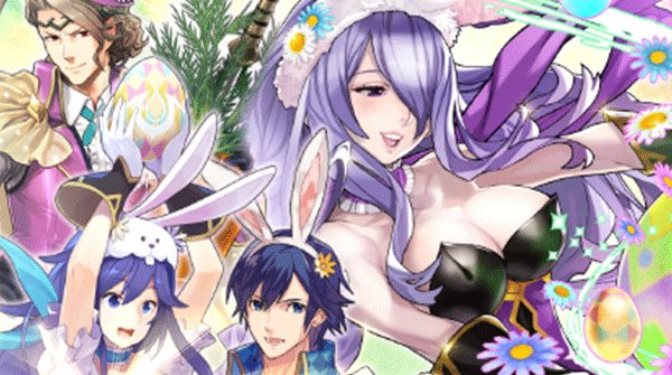 The Spring Festival event in Fire Emblem Heroes kicked off today, bringing new costumes and paralogue maps. Check out some footage below.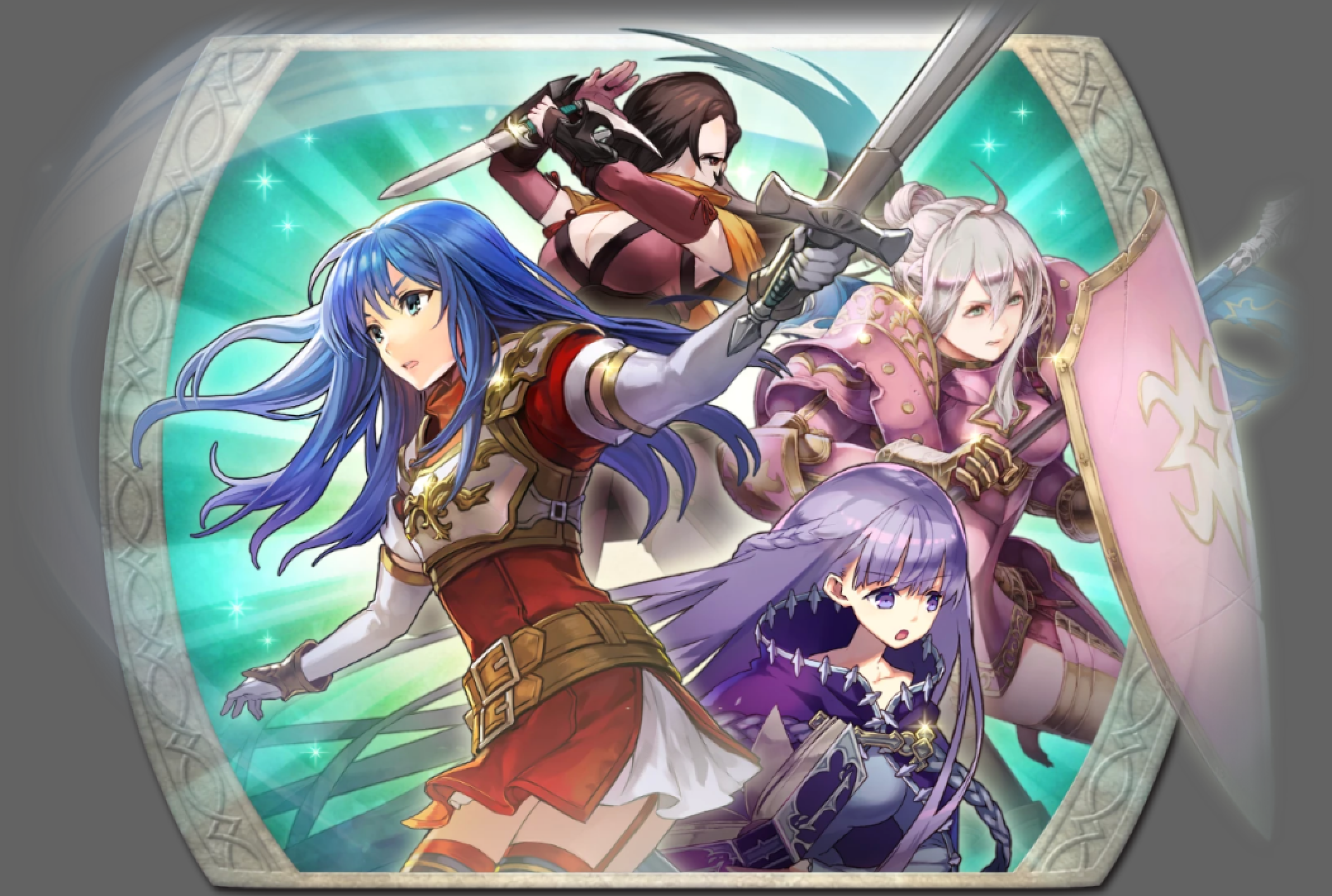 A new update for Fire Emblem Heroes was released today and besides the new content that was officially released today, it also contains hints of what will be added to the game in the future. Dataminers have uncovered three Summoning Foci and the next Grand Hero Battle.
One focus, seen above, features Caeda, Effie, Kagero and Sophia. This one will likely accompany the next Grand Hero Battle, which will feature Navarre. Then there are two more Summoning Foci – one featuring pegasus knights (Hinoka, Cordelia, Subaki and Palla) and one featuring wyvern riders (Camilla, Beruka, Cherche and Minerva). Since all 8 of these characters are fliers, it's possible that they will be part of the game's next Voting Gauntlet event.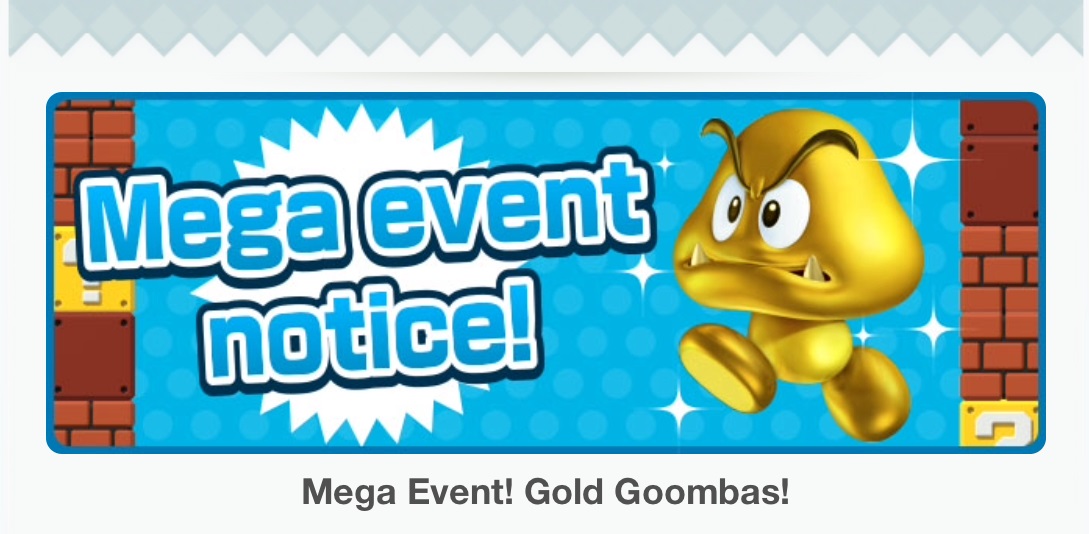 The Gold Goombas Mega event has returned to Super Mario Run. Players will be able to earn special prizes by bouncing off Gold Goombas and earning stamps. The event will run until April 13.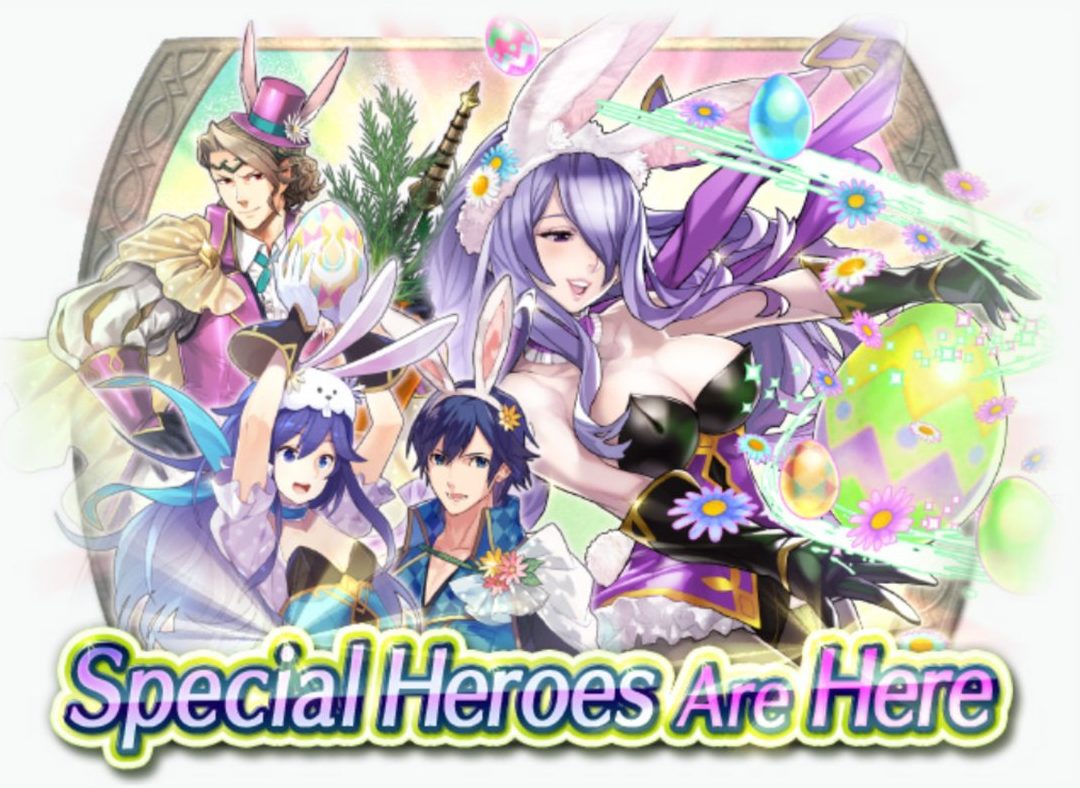 Fire Emblem Heroes' Spring Festival event is now live. You'll be able to get Spring Exalt Lucina, Spring Exalt Chrom, Spring Princess Camille, and Spring Prince Xander in a new Focus, which runs until April 14. The information notes that these four are only available as part of the Spring Event, and that they may not be available (unlike other Heroes that have been added). There are also three new Paralogue maps, each with the three difficulty levels, and special Quests for the event. The Quests will also run until April 14.
A 14.2 MB download is required for the extra data.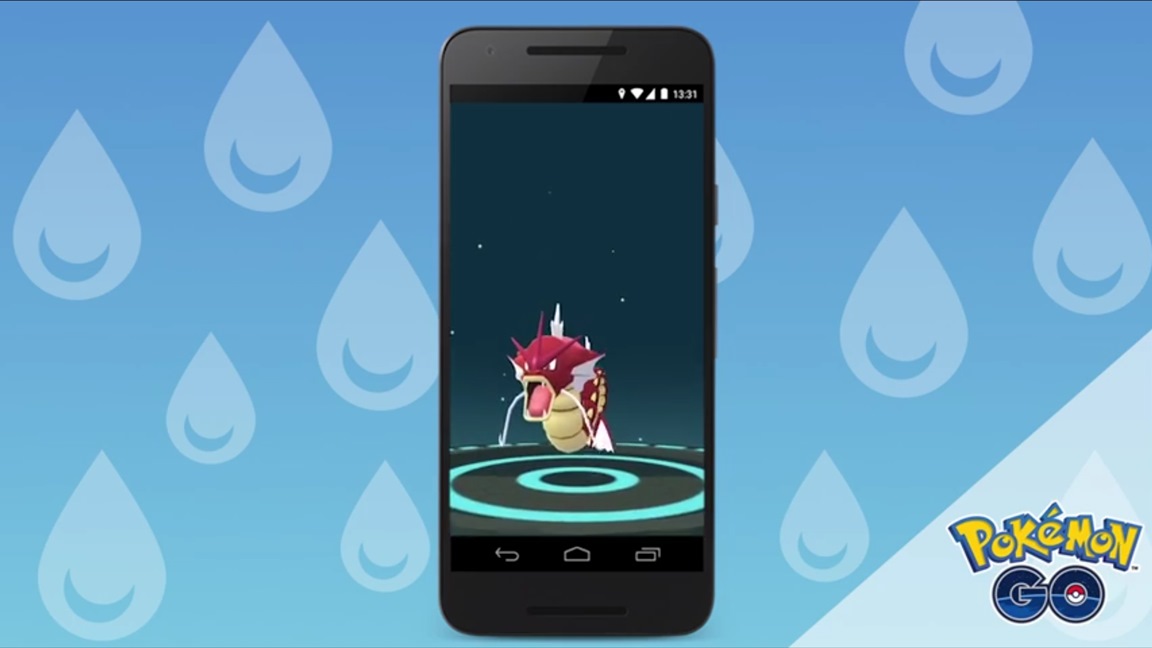 If you catch the new Shiny Magikarp in Pokemon GO, you can eventually evolve it into a Shiny Gyarados as well. A video promoting this can be found below.
In other news, Pokemon GO version 0.59.2 is rolling out for Android users to address small bugs. Look for it soon.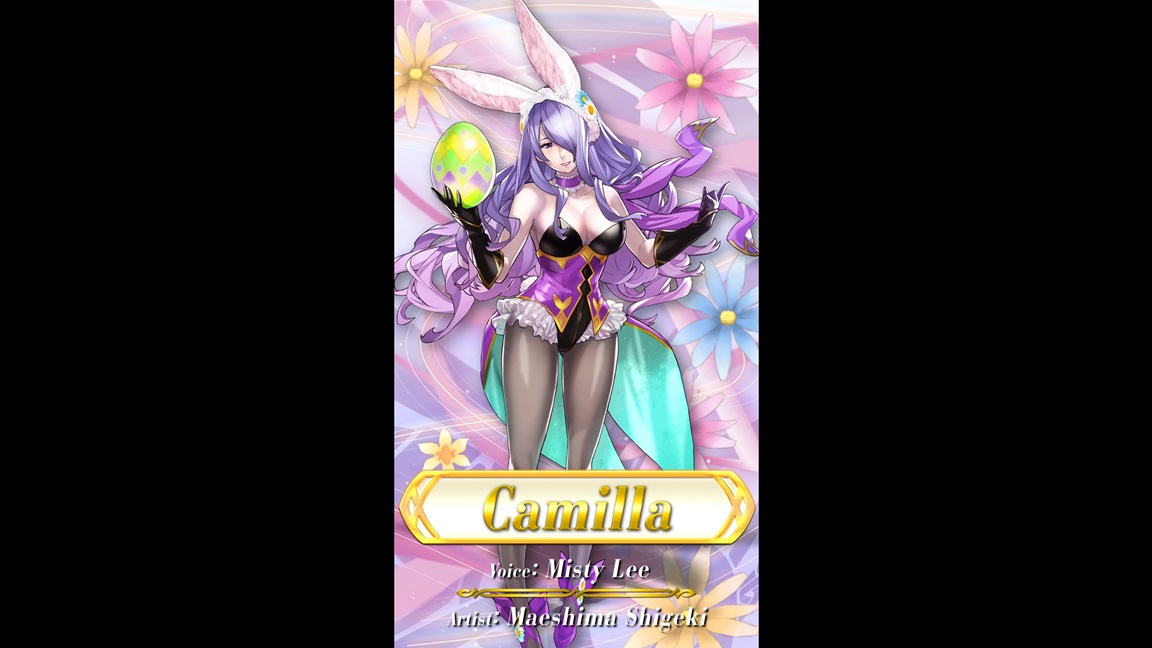 Yesterday, Nintendo teased new content planned for Fire Emblem Heroes. Silhouettes of characters were shown with bunny ears.
In a new trailer, it's revealed that Chrom, Lucina, Xander, and Camilla are getting special bunny outfits on Thursday. Paralogue maps and special quests are planned as well. All of the content goes live at 12 AM PT / 3 AM ET.
It took several months, though Super Mario Run finally reached Android devices last week. While revenue will be the most important factor, Nintendo should be pleased to hear that downloads have already surpassed the 10 million mark. The amount is sitting somewhere between 10 and 50 million at the moment.
Nintendo announced that Super Mario Run had been downloaded 40 million times on iOS in its first four days a few months ago. The last official figure on iOS was 78 million at the end of January.