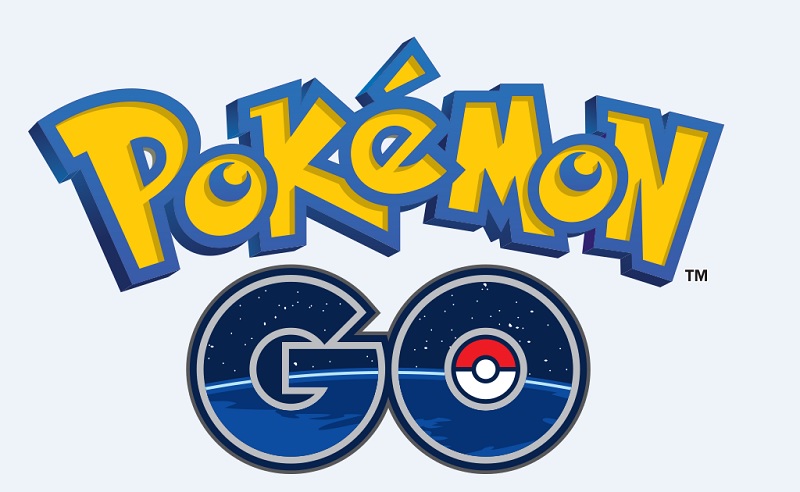 Super Mario Run wasn't the only Nintendo-related announcement made at Apple's conference today. Niantic also stopped by to reveal that Pokemon GO is heading to Apple Watch.
Here's what we know thus far:
– This version of the game is based on activity goals set by the player
– During a walk, it registers the distance and calories burned
– Players can also collect items, visit PokeStops and attempt to catch eggs as they travel along
– This is shown on the watch's screen with a simple user interface
– A summary screen at the end of the walk will detail all of the items collected during the walk
– Also shows how much you exercised
John Hanke, CEO of Niantic, also said that Pokemon GO has been downloaded over 500 million times worldwide. Players walked over 4.6 billion kilometers.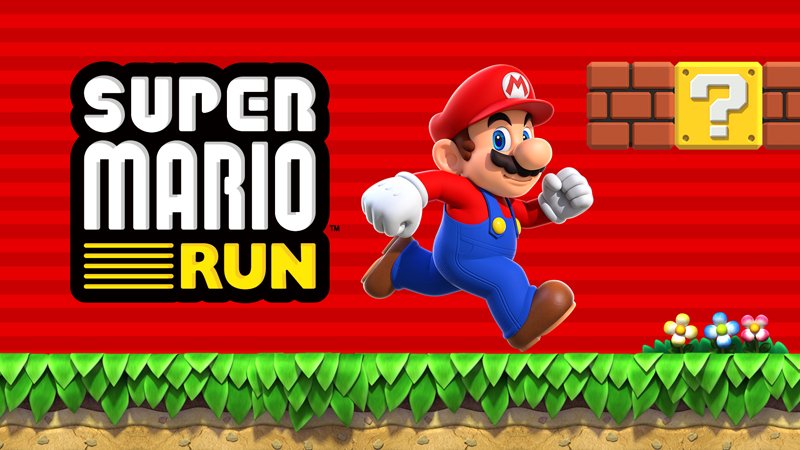 Update: Just received the announcement, added in below. Nintendo calls it a "full-sized Super Mario Bros. action platformer that has been developed specifically for mobile". Also confirmed for December.
---
Nintendo has just announced a brand new mobile game, Super Mario Run. The reveal took place during a conference currently being held by Apple. Shigeru Miyamoto was in attendance to show the title.
In Super Mario Run, Mario will automatically run to the right. Players can touch the screen to jump over obstacles, avoid enemies, and capture the flag pole to finish levels. A mode is also included where you can compete against the moves of other people who have completed the same course. You'll also be able to create your own Mushroom Kingdom based upon these play results. Miyamoto has been deeply involved with development.
Super Mario Run is coming out this holiday, and will be distributed on iOS first. According to Nintendo, "iOS users will be able to download and enjoy a portion of Super Mario Run for free and will be able to enjoy all of the game content available in this release after paying a set purchase price. " Fans will also be able to nab Super Mario stickers for iMessage.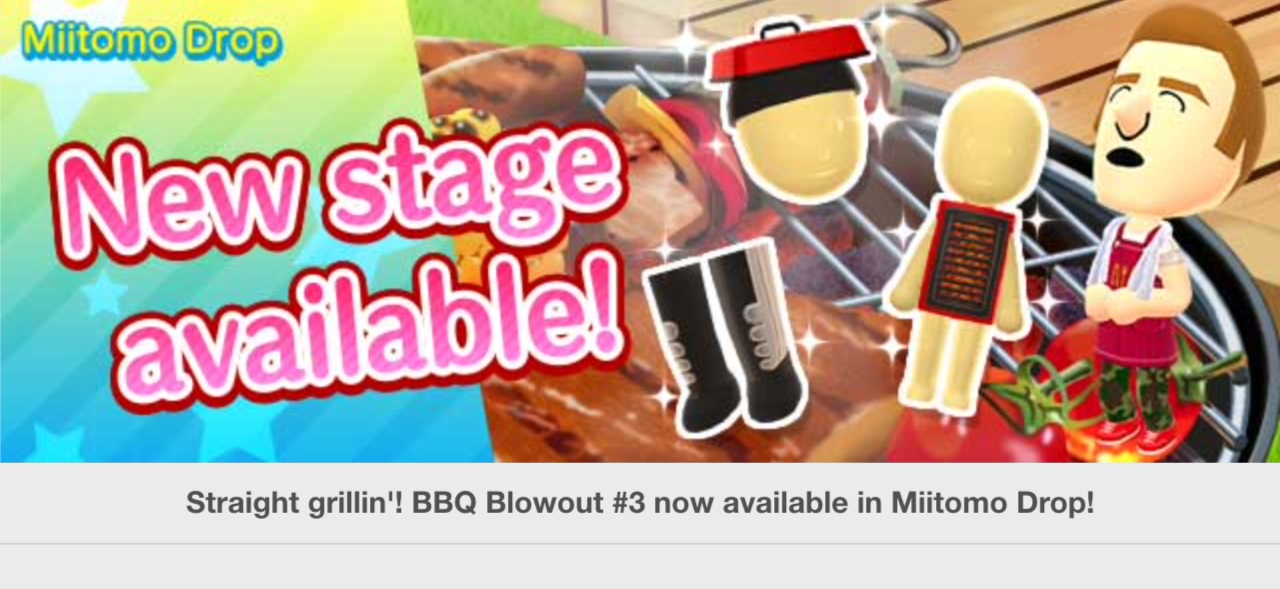 Miitomo has been updated with new content once again. Players can nab some new items in the latest Miitomo Drop stage, "Straight grillin'! BBQ Blowout #3".
Available items include:
– BBQ grill-lid hat
– BBQ grill suit
– BBQ apron
– BBQ-tongs tights
Users can select Miitomo Drop stages from the Shop tab. Miitomo coins or game tickets are needed to play.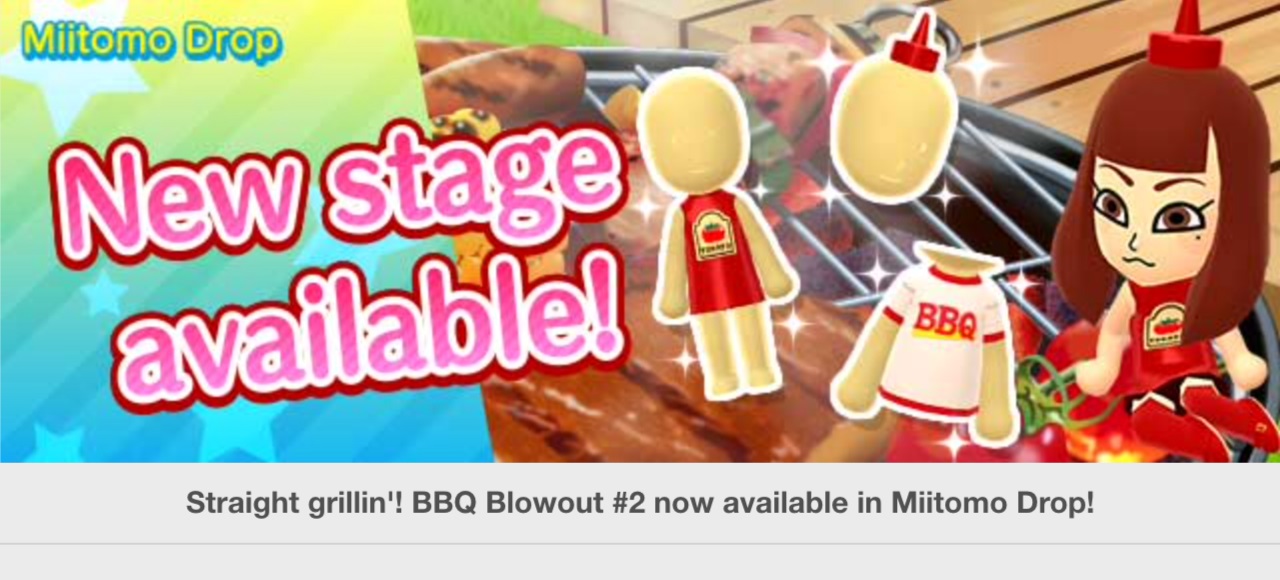 Miitomo has been updated with new content once again. Players can nab some new items in the latest Miitomo Drop stage, "Straight grillin'! BBQ Blowout #2".
Available items include:
– Ketchup bottle cap (set)
– Ketchup bottle suit (set)
– BBQ tee
– Shorts + tied-around shirt
Users can select Miitomo Drop stages from the Shop tab. Miitomo coins or game tickets are needed to play.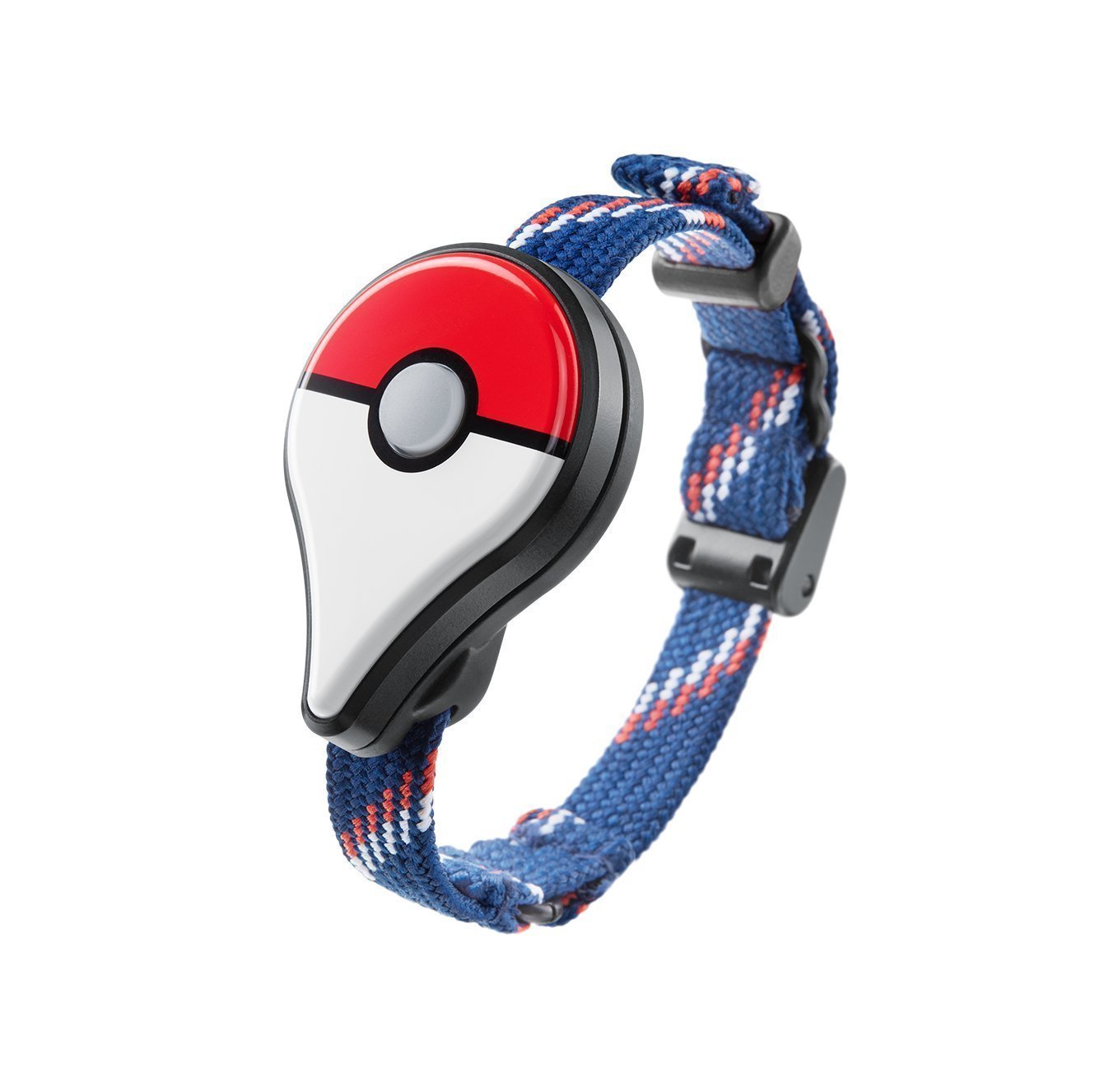 For folks in Canada, Pokemon GO Plus is available on Amazon once again. You can grab it right here. The accessory should be out later this month.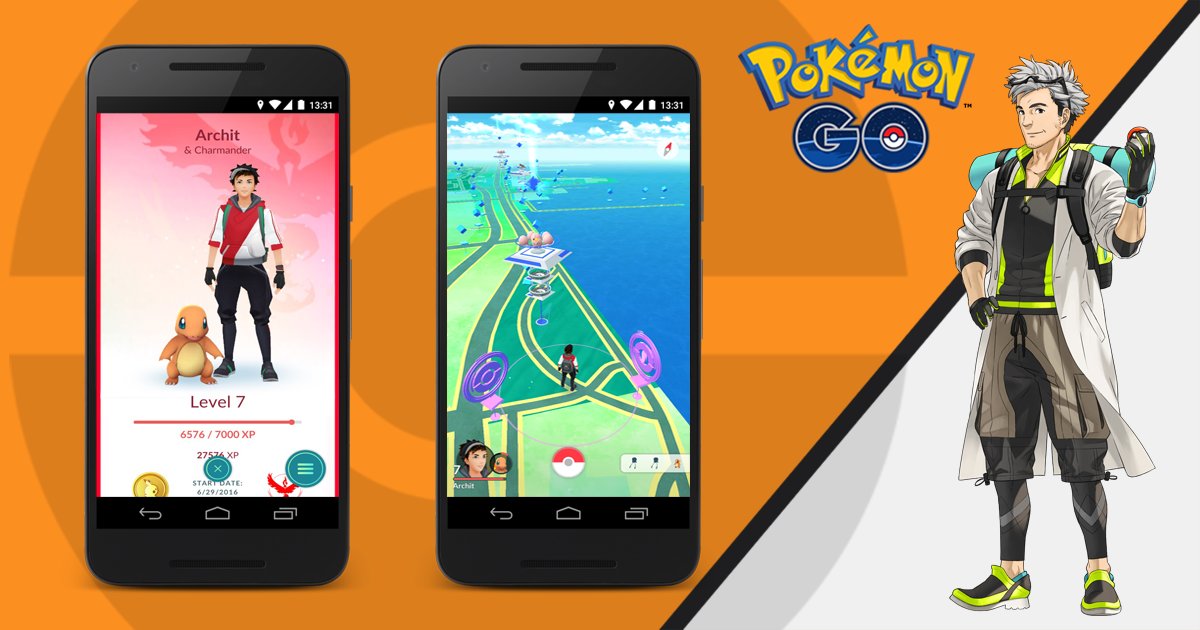 Pokemon GO fans found hints of a new buddy system through recent data mining. Today, Niantic officially revealed the feature, which will be called "Buddy Pokemon".
As Niantic puts it, Buddy Pokemon lets users choose their favorite Pokemon to open it up for in-game rewards and experience. You'll see the creature walking with your Trainer avatar on your profile screen. Bonuses include Candy for walking together. Of course, you can change your Buddy Pokemon whenever you wish.
View some screenshots of Buddy Pokemon below. You can find Niantic's full message below, which also teases "a lot more" for the fall.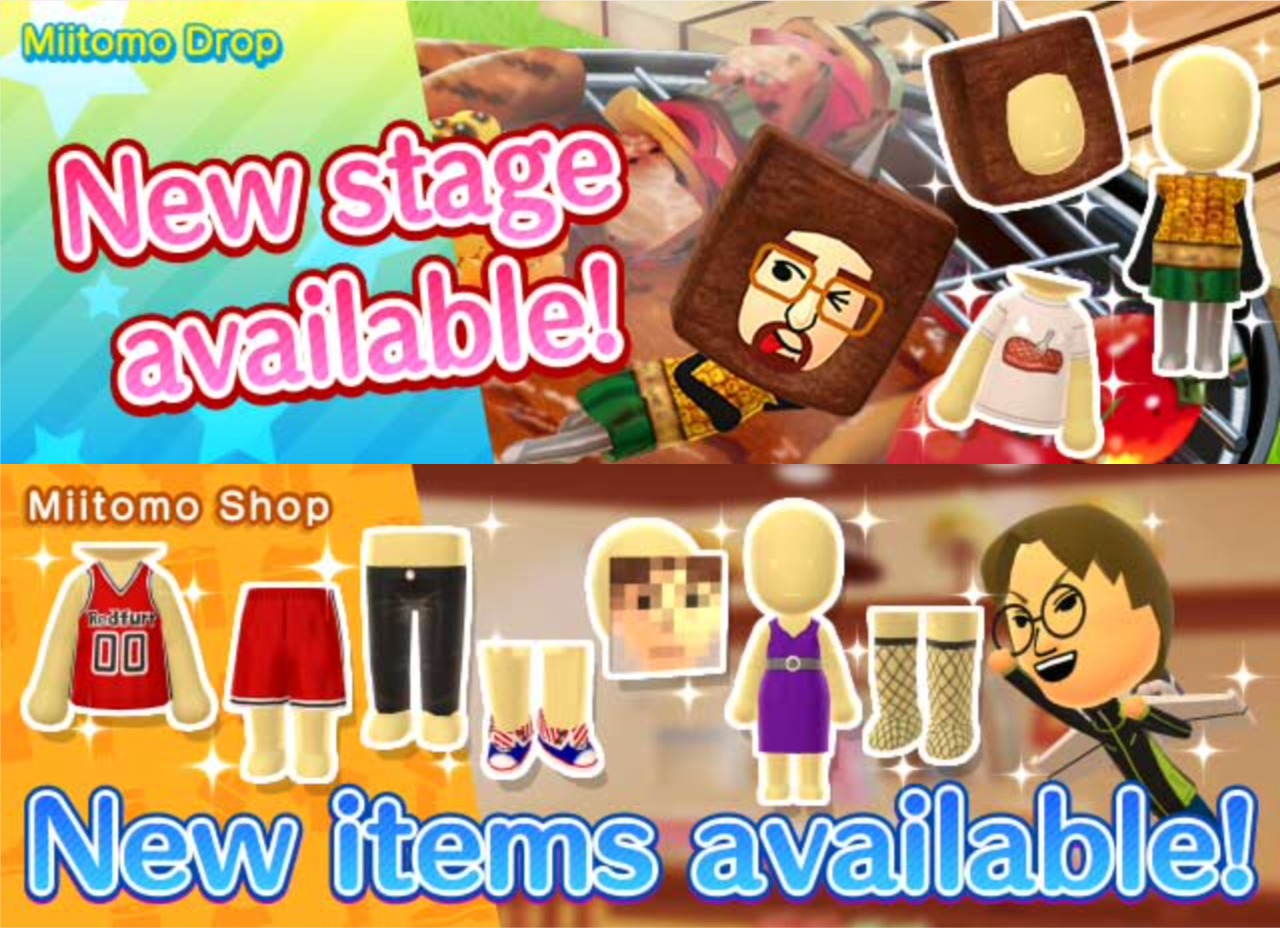 Miitomo has been updated with more content. Users will find a new stage, along with some brand new items.
"Straight grillin'! BBQ Blowout #1" is the new stage. It includes the following:
– Shish-kebab hood (set)
– Shish-kebab suit (set)
– Steak tee
– Bell pepper shoes (set)
And as far as the new items go, you can nab the following:
– Anonymous mask
– B-ball jersey
– B-ball shorts
– Leather pants
– Chic dress
– Knee-high fishnet stockings
– Striped + cuffed high-tops
– Winged jet pack
Thanks to StrawHatEevee for the tip.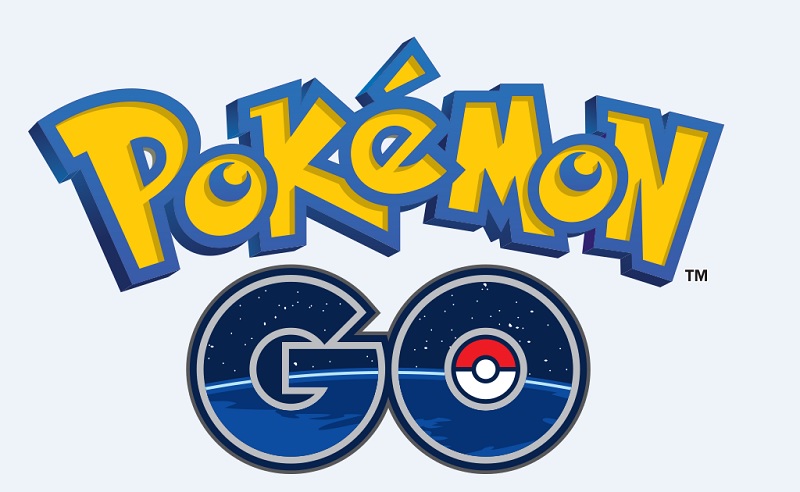 Pokemon GO keeps on trucking, as Sensor Tower reports that the game has exceeded $440 million in gross worldwide revenue on the App Store and Google Play. Niantic's net revenue now sits at over $308 million thus far.
That's the highlight from Sensor Tower's report, but we also now know that global installs have surpassed 180 million worldwide. It's estimated that the app has been installed on more than 12 percent of all active U.S. smartphones at some point. And as of August 30, active U.S. players on iOS have spent 32 minutes on Pokemon GO, which lines up closely to its launch in July. Lastly, in terms of revenue, Pokemon GO is still earning more than $4 million in worldwide net revenue each day.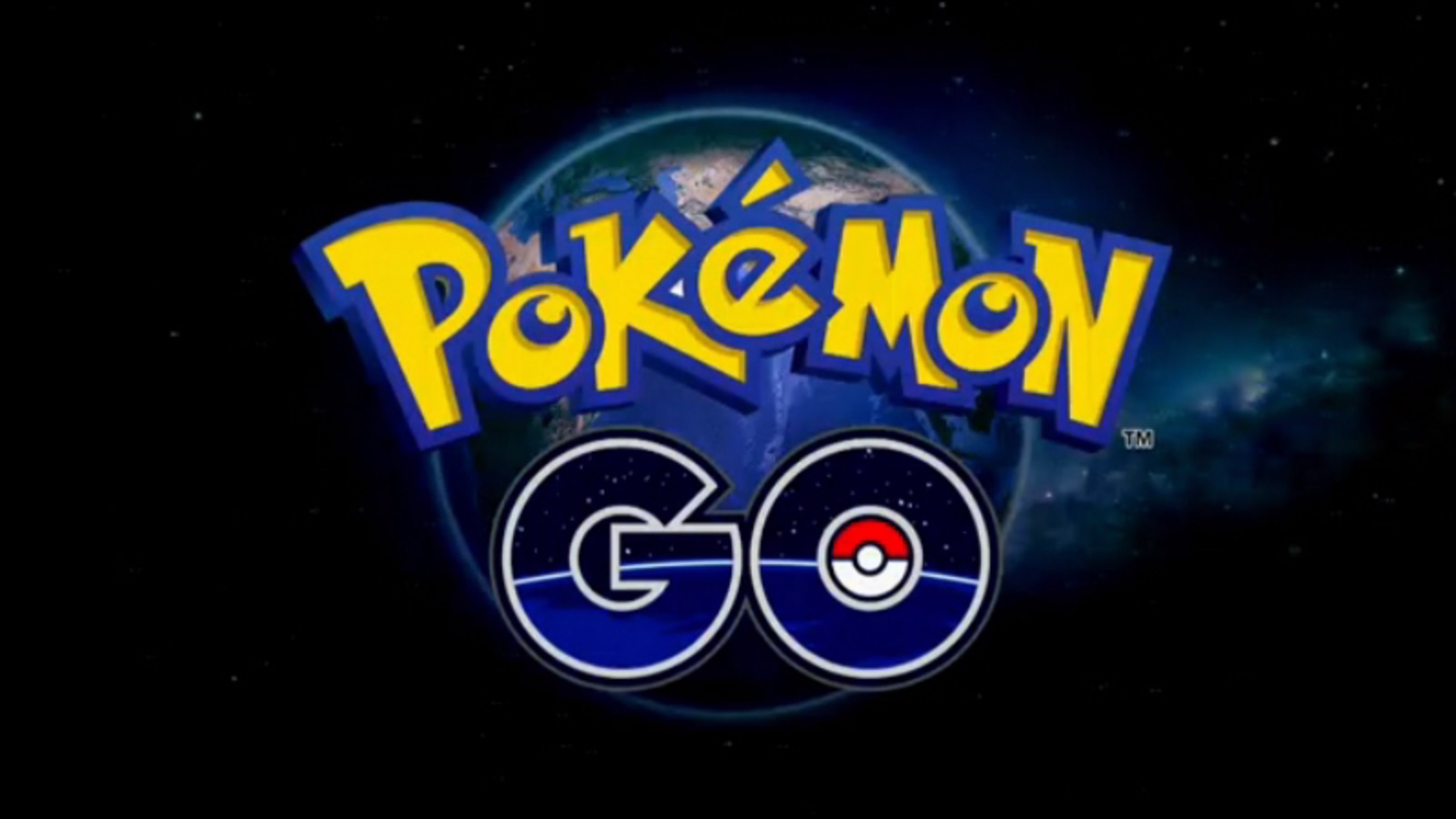 Pokemon GO has its third big partnership in Japan. Across the country, 3,700 stores from SoftBank will be either a PokeStop or Gym. This follows the deals with McDonald's and Toho Cinemas.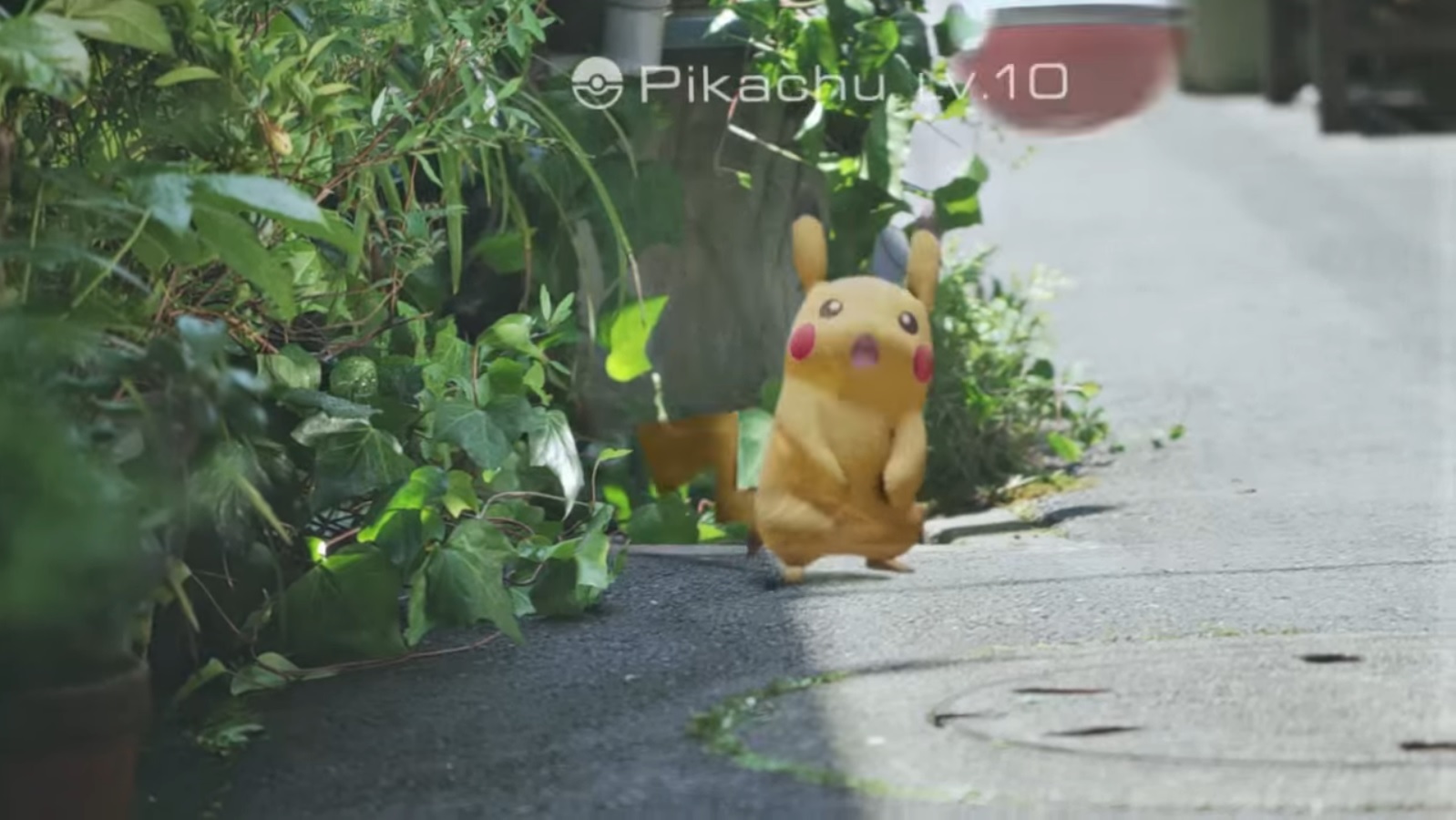 Pokemon GO data miners are once again pouring through the game's code in hope of finding new secrets. What's been found today may suggest that a new feature is coming.
In Pokemon GO's latest version, there are references to a buddy system. Pokemon GO Hub summarizes what we know thus far:
Pokemon Buddy System is using the same server side distance calculation as the one used for Pokemon Eggs
Walking your Pokemon Buddy will award you with candy. The amount of candy is yet to be determined.
You can walk the same Pokemon Buddy multiple times, but there is likely a daily limitfor obtained candy
You can walk with only one Buddy Pokemon at a time
There are various looks of Buddy Pokemon

Medium size
Big size
Flying next to you
Rests on your shoulder
Based on these findings, we may see a buddy system added to Pokemon GO in an update soon. As always, we'll keep you informed about future patches.