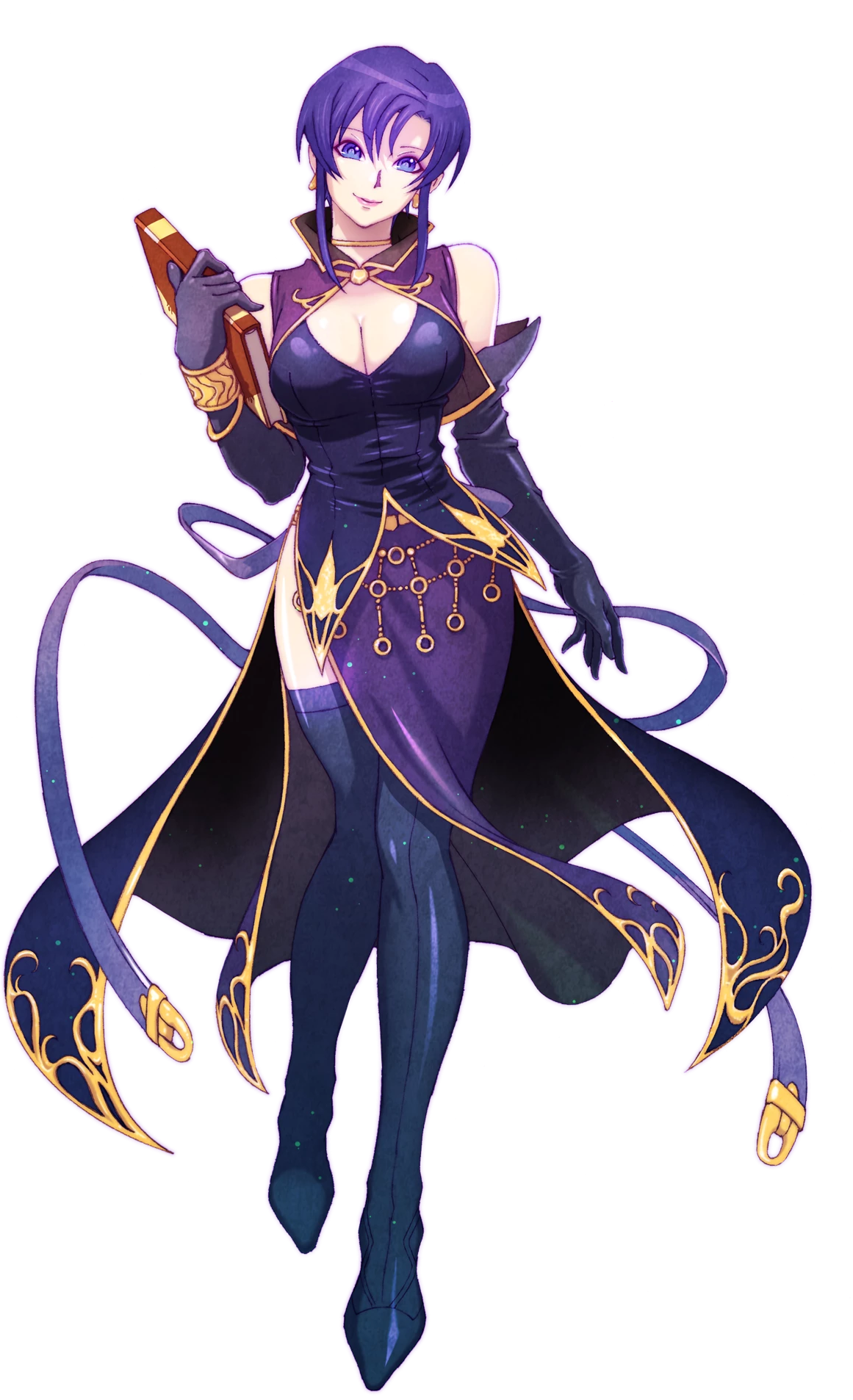 The Grand Hero Battle featuring Ursula is returning to Fire Emblem Heroes tomorrow. As usual, you can obtain a 3 star version, a 4 star version and a 4 star version with Hero Feathers of Ursula if you can beat the map on Hard, Lunatic, or Infernal difficulty.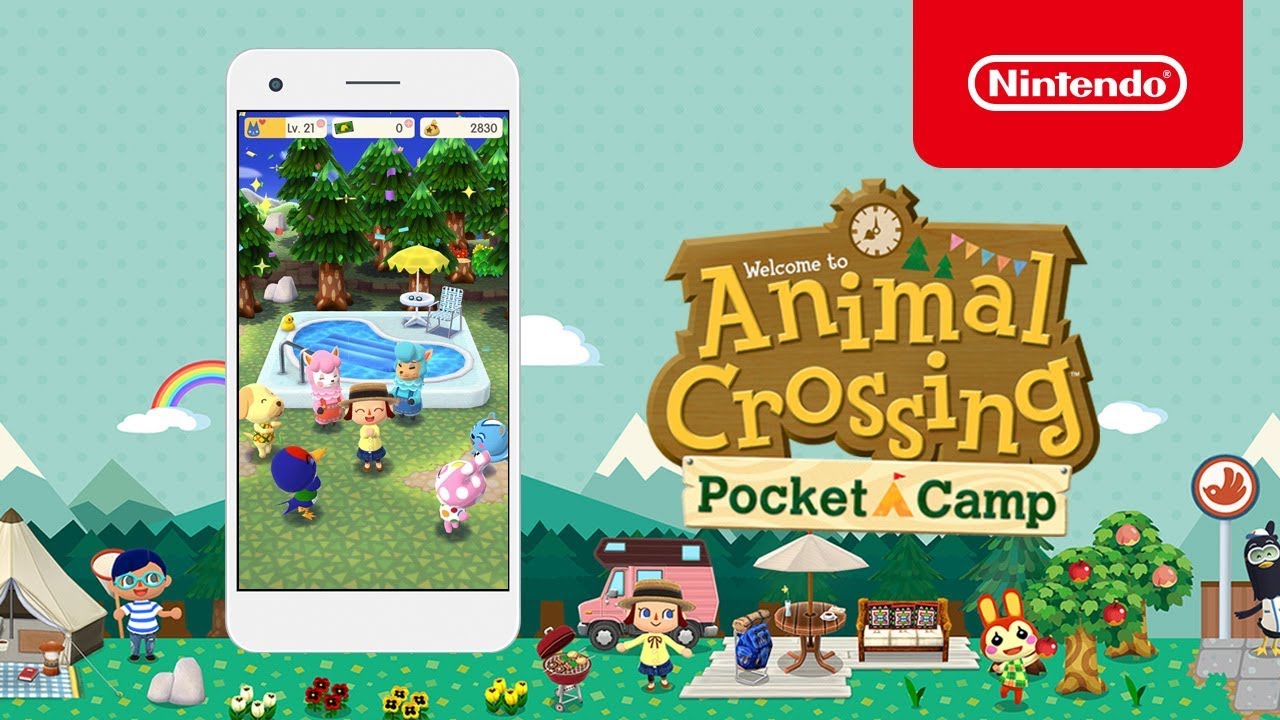 The Animal Crossing Mobile Direct is over, but for those who missed it, the entire presentation is now online. View the full recording below, along with a digest video.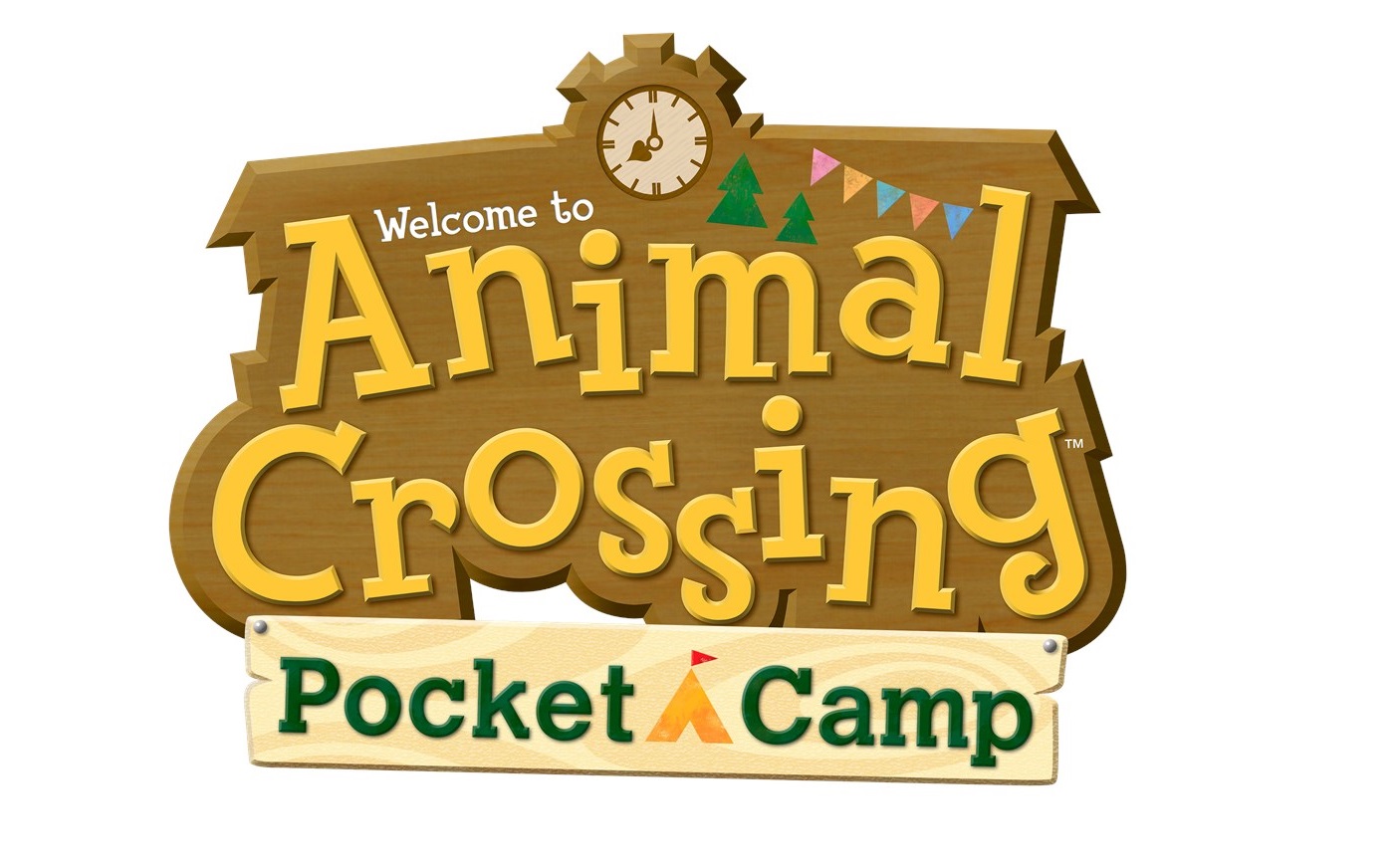 Following its reveal in tonight's Nintendo Direct, Nintendo has sent out an official announcement about Animal Crossing: Pocket Camp with full details. We have it below.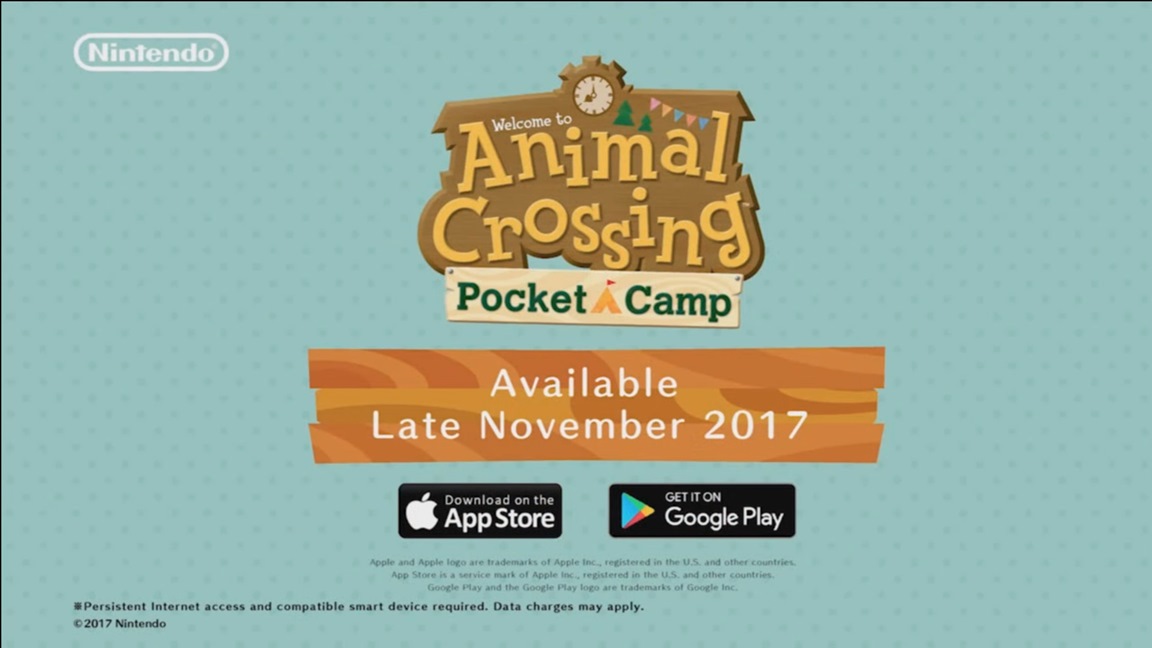 You won't have to wait long for the new Animal Crossing: Pocket Camp on mobile. Today, Nintendo announced that the mobile title launches in late November. You'll be able to pick it up on both iOS and Android.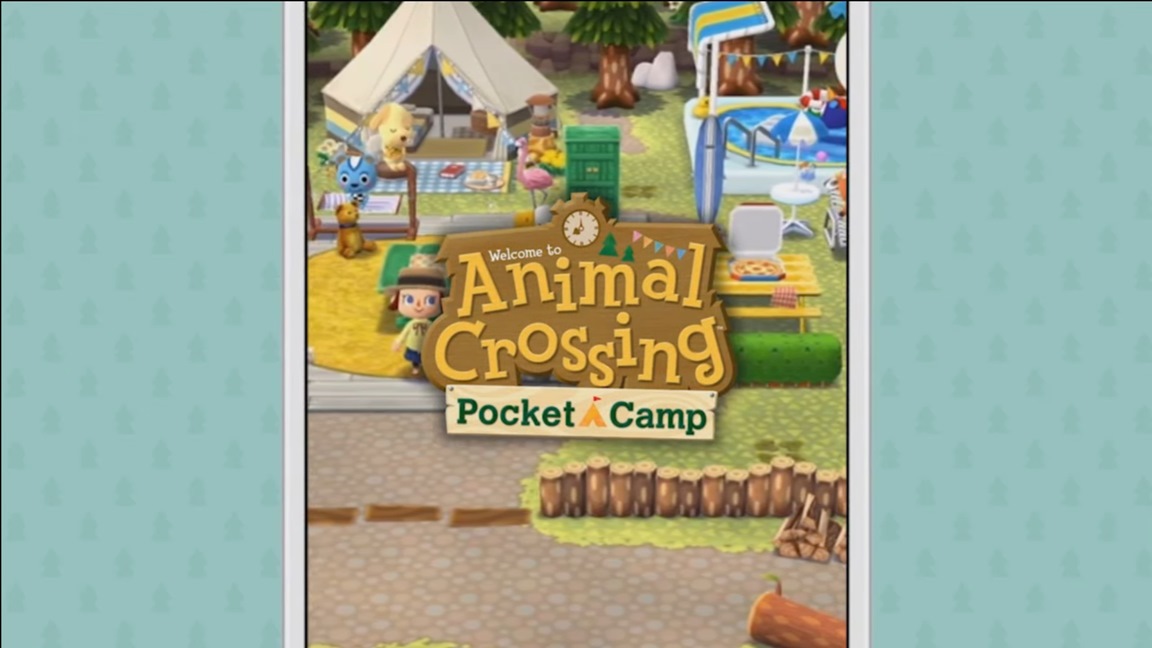 Nintendo has finally unveiled its new Animal Crossing game for mobile devices. During a Nintendo Direct, the company provided a first look at Animal Crossing: Pocket Camp.
Here's what we know:
– Set in a campsite
– Craft furniture
– Talk with animals to receive requests
– Get rewards by completing requests
– Place a craft order with the components you need to receive items
– Cyrus will take your order
– Arrange furniture
– If you place an animal's favorite item, he/she will come to visit
– Share friendship level with each animal
– If you level up your friendship and decorate with their favorite furniture, he/she will come to visit your campsite
– Craft materials
– Get Leaf Tickets with actual money or gameplay
– Visit an island, beach, forest, and river
– Time passes just like in real life
– Morning, day, evening, night
– Can also shop in the game
– Marketplace with a pop up shop, Able Sisters To Go, Kicks for clothes
– Selection at each shop rotates
– Your Camper is like a tiny home you can decorate with furniture
– Exterior is fully customizable
– OK Motors lets you change the color and design of your camper
– Sell bugs, minerals, etc. for bells
– Can share your player ID with a real life friend who has the game
– Can exchange bells for their fruit, bugs, etc. and visit their campsite
– If you hit it off with someone, give them kudos
– Can choose to send a friend request as well
– When you're friends, visit their campsite at any time
– Can be a boy or a girl; choose skin color, hair color, eye color, gender
– Build amenities for your campsite including a pool
– These can take hours/days to finish
– If you give Tom Nook Leaf Tickets, the process can be sped up
– Exchange tickets for honey to trap a ton of bugs, mine minerals
– Leaf Tickets, bells, etc. can be earned by completing goals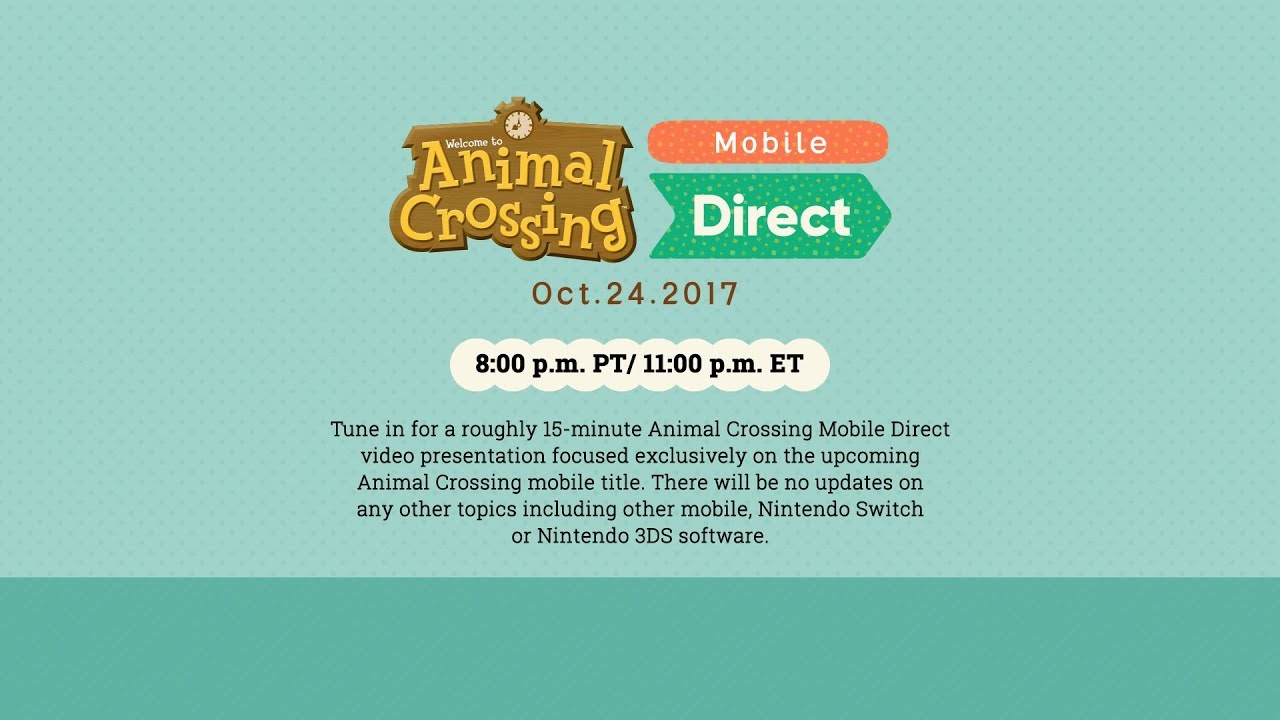 Today's Animal Crossing Mobile Direct will beginning not too far from now. Nintendo's presentation is set to begin at 8 PM PT / 11 PM PT / 4 AM in the UK / 5 AM in Europe. It should last about 15 minutes.
As we know, only the Animal Crossing game for mobile game will be covered here. We won't be seeing anything about Switch or 3DS.
You can watch the presentation as it happens below.

Miitomo has been updated with new content. Players can nab the latest items in the Miitomo Drop stage, "Stars of the petting zoo! Fashion Farm (Pig)".
Available items include:
– Silly piggy sweater
– Piggy overalls
– Oink oink jogging pants
– Angelic piglet pal
Users can select Miitomo Drop stages from the Shop tab. Miitomo coins or game tickets are needed to play.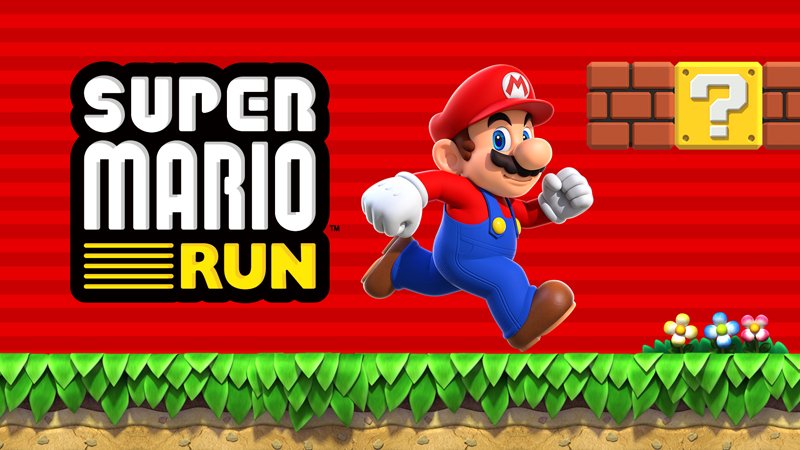 Super Mario Run has brought back the Loads of Coins event once again. While it's taking place, players will receive 1.5 times the coins they normally would. The event lasts until November 9.
Source: Super Mario Run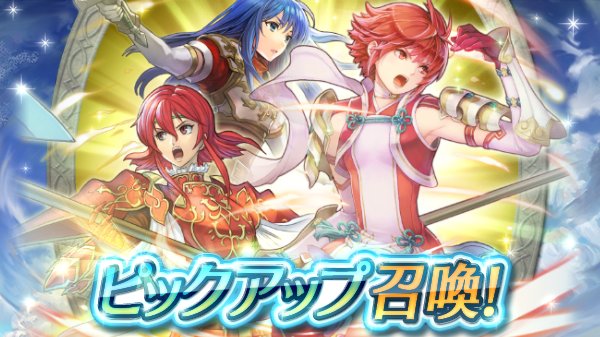 The newest summoning focus will deal with fliers, focusing on Hisoka, Caeda and Minerva. The focus will help try to get players Hone Fliers, Fortify Fliers and Ward Fliers.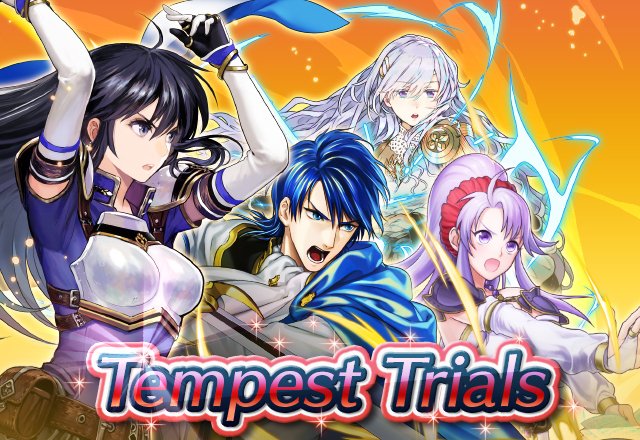 The latest Tempest Trials event in Fire Emblem Heroes has now started. Genealogy of Light, as the name implies, features character from Genealogy of the Holy War and will last for two weeks. The 40% bonus characters are Sigurd, Ayra, Deirdre and Tailtiu. The 20% bonus characters are Arvis, Arden, Eldigan and Lachesis.
Arden is also the main reward of this Tempest Trial, with the 4-star version being the 6,000 points reward and the 5-star version at 30,000 points. Other notable rewards include three new Sacred Seals: Brash Assault 1 (Unit automatically makes a follow-up when at HP < 30% and attacking a foe that can counter) at 12,000 points, Atk Smoke 1 (After combat, inflicts Atk -3 on foes within 2 spaces of target through their next actions) at 20,000 points and Guidance 1 (If unit has 100% HP, infantry and armored allies within 2 spaces can move to a space adjacent to unit) at 40,000 points.