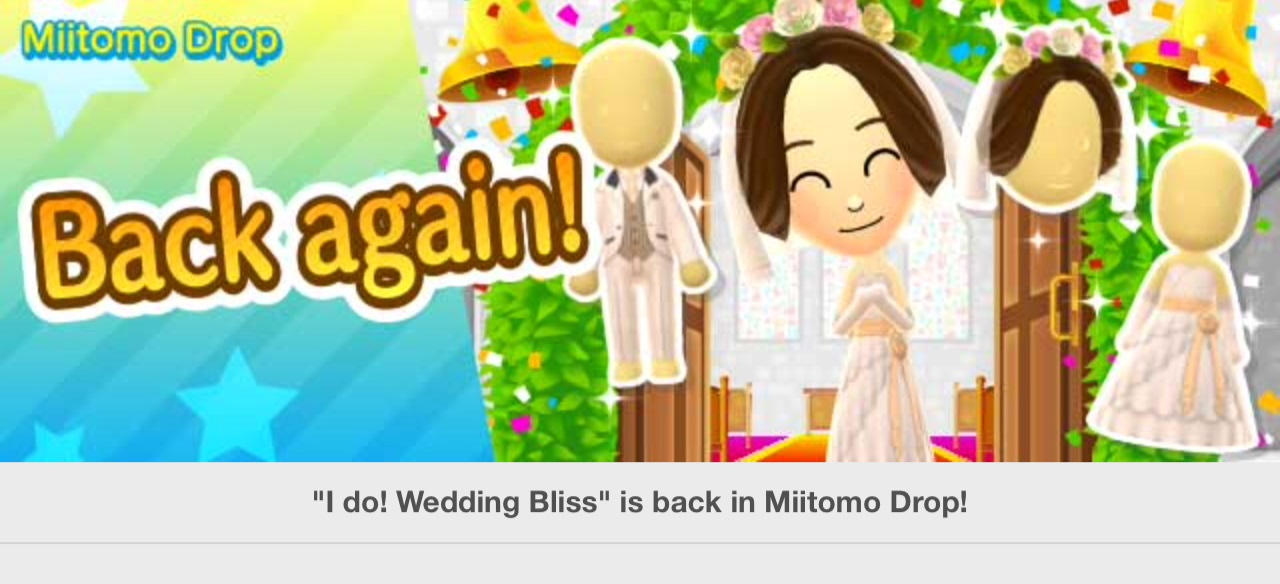 Miitomo has been updated with more content. Users will find returning stages with more items.
"I do! Wedding Bliss" is the returning stage theme. They provide the following:
– Wedding veil w/ flower crown
– Wedding gown
– Rhinestone necklace
– Rose headpiece
– Rose evening gown
– Chiffon party dress
– Corsage pumps
– Pearly flower pin
– Wedding tuxedo
– Patent tuxedo shoes
– Rose boutonniere
These stages and items are available until December 14 at 6 PM PT / 9 PM ET.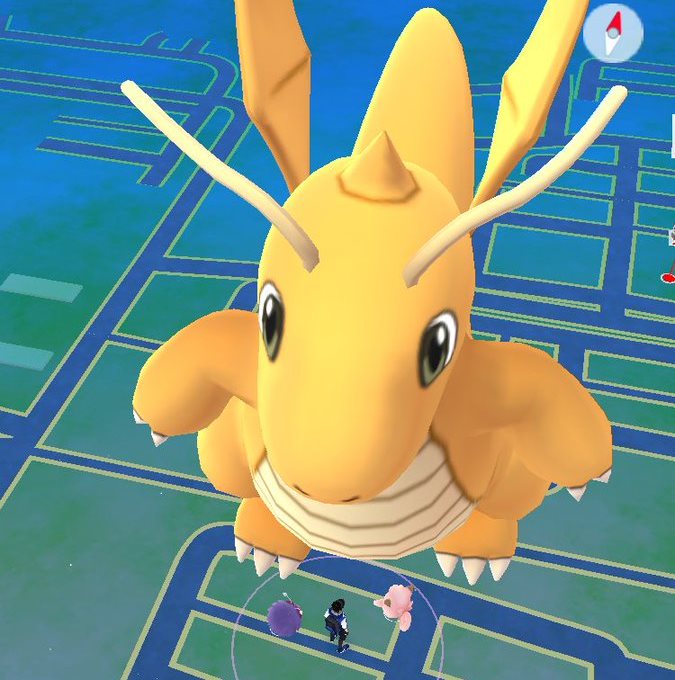 Pokemon GO players are encountering a new glitch that only seems to affect buddy Pokemon. If encountered, you'll see creatures that are huge on the map. It's likely something Niantic will look to address soon.
In other Pokemon GO news, Niantic is "actively working on a fix for a bug that causes incorrect vibration notifications related to the Nearby Pokemon feature." The company posted on Twitter last night:
We are aware of and actively working on a fix for a bug that causes incorrect vibration notifications related to the Nearby Pokémon feature.

— Pokémon GO (@PokemonGoApp) December 10, 2016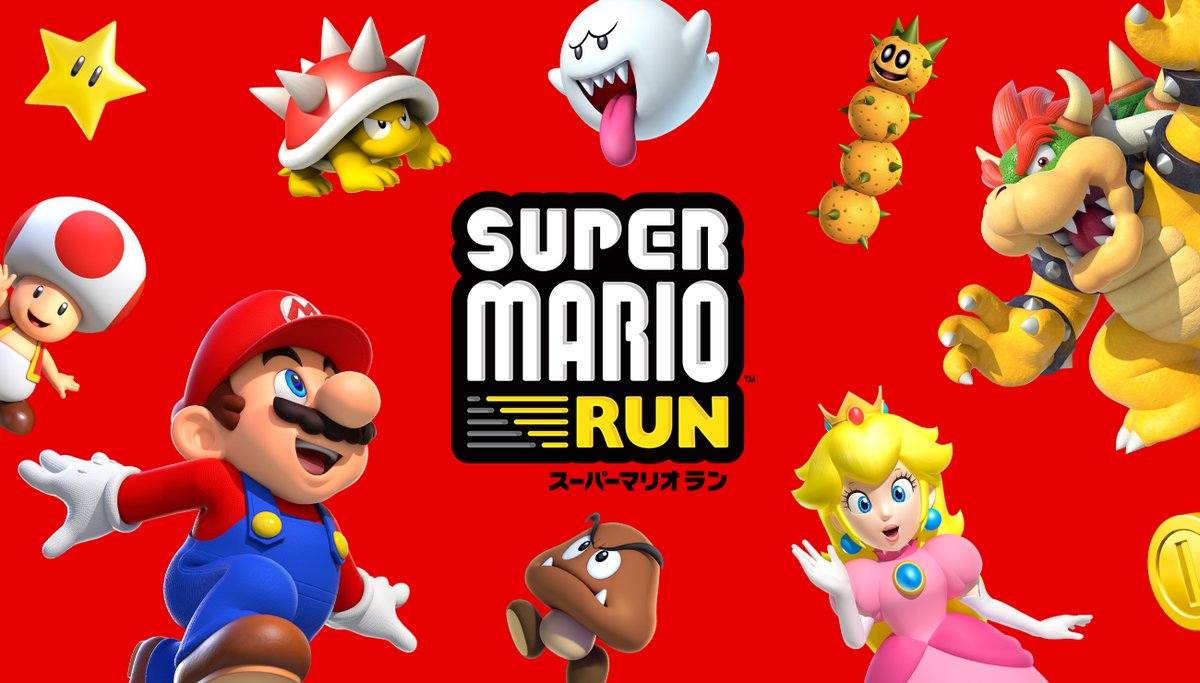 TIME has gone up with its own interview about Super Mario Run. Unsurprisingly, it was Shigeru Miyamoto answering the questions.
Miyamoto actually talked about quite a bit here. He spoke about how Nintendo decided on which gameplay elements to include, the different playable characters, the idea behind Kingdom Builder, and why it's the right time for Mario to appear on mobile.
You can read up on a number of Miyamoto's important responses below. Visit TIME here for the full discussion.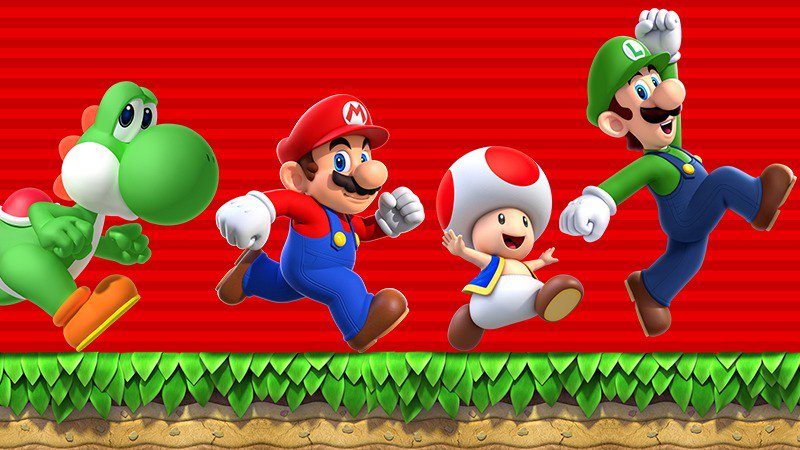 If a new report from AppleInsider is to be believed, Super Mario Run will require 75 megabytes of data per hour with "constant, involved" play. However, the site says "significantly less" data will be needed in "most cases".
AppleInsider's article indicates that data usage will vary depending how you play. The site sadly doesn't provide any specifics. Could the mode you're playing in have an impact?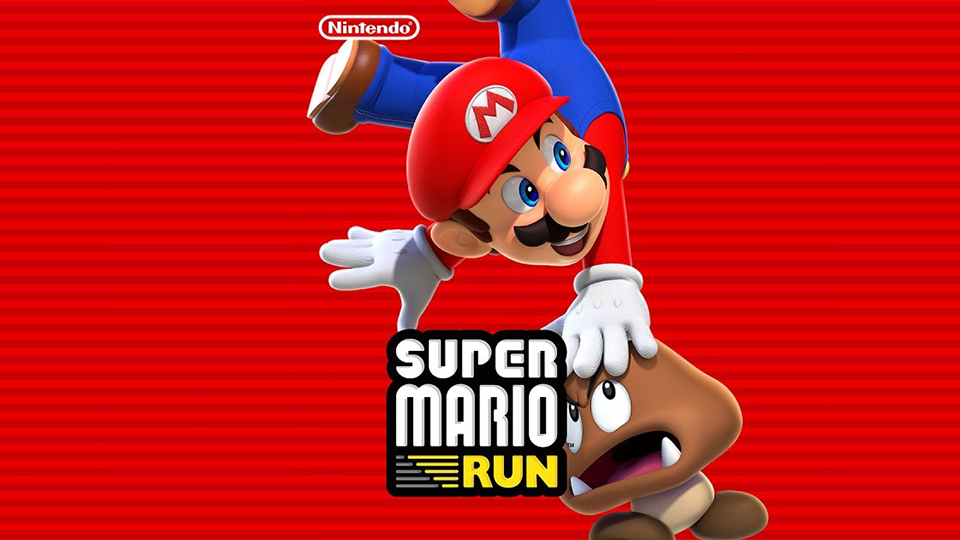 Tucked away inside the Super Mario Run demo at the Apple Store are names and images of all 24 levels in the game. If you'd like to have a look, view the video below.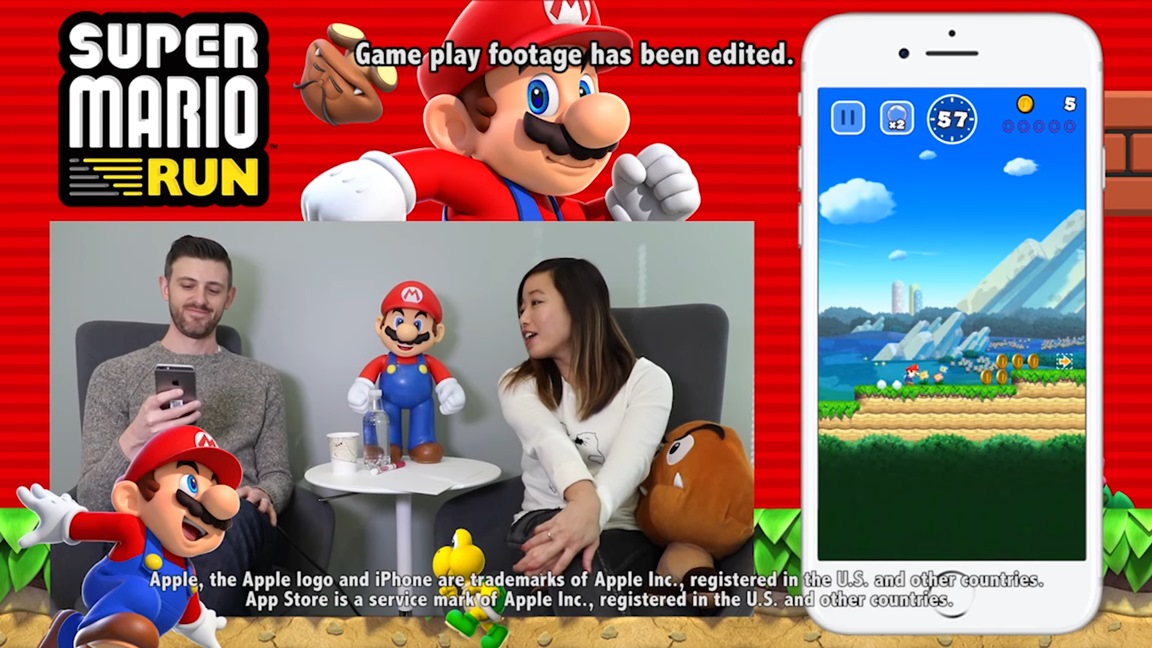 This week's episode of Nintendo Minute has gone live. In today's video, Kit and Krysta show off Super Mario Run. Check it out below.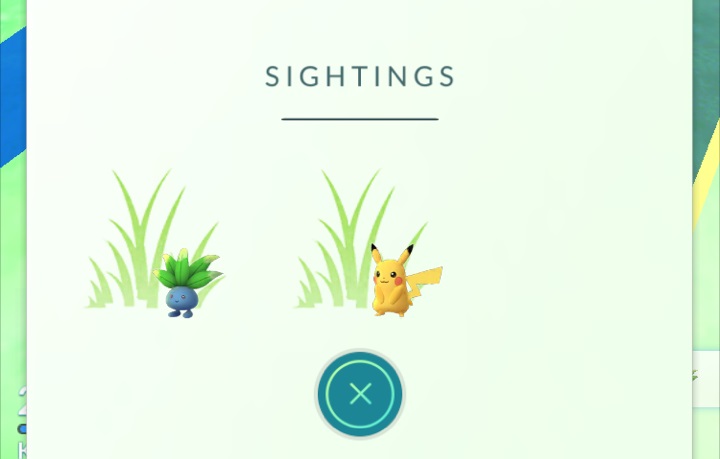 Niantic is expanding the Nearby feature in Pokemon GO once again. Players "in most regions of the world" should now be able to test it, such as Asia. So long as you can access the game from the App Store or Google Play, Nearby should be available to you.
Also mentioned today is that the team "made some changes to the way the Nearby Pokemon feature functions when there are only a few PokeStops in range." Sightings now seems to appear when this happens.
Niantic wrote on the Pokemon GO website today:
"The Nearby Pokémon feature is being expanded to more locations. Trainers in most regions of the world, who can access Pokémon GO from the App Store or Google Play, can now test this new feature. To provide a better experience when searching for Pokémon in the real world, we have also made some changes to the way the Nearby Pokémon feature functions when there are only a few PokéStops in range. We will continue to review the feedback submitted on our official social media accounts and in other channels and make changes if necessary."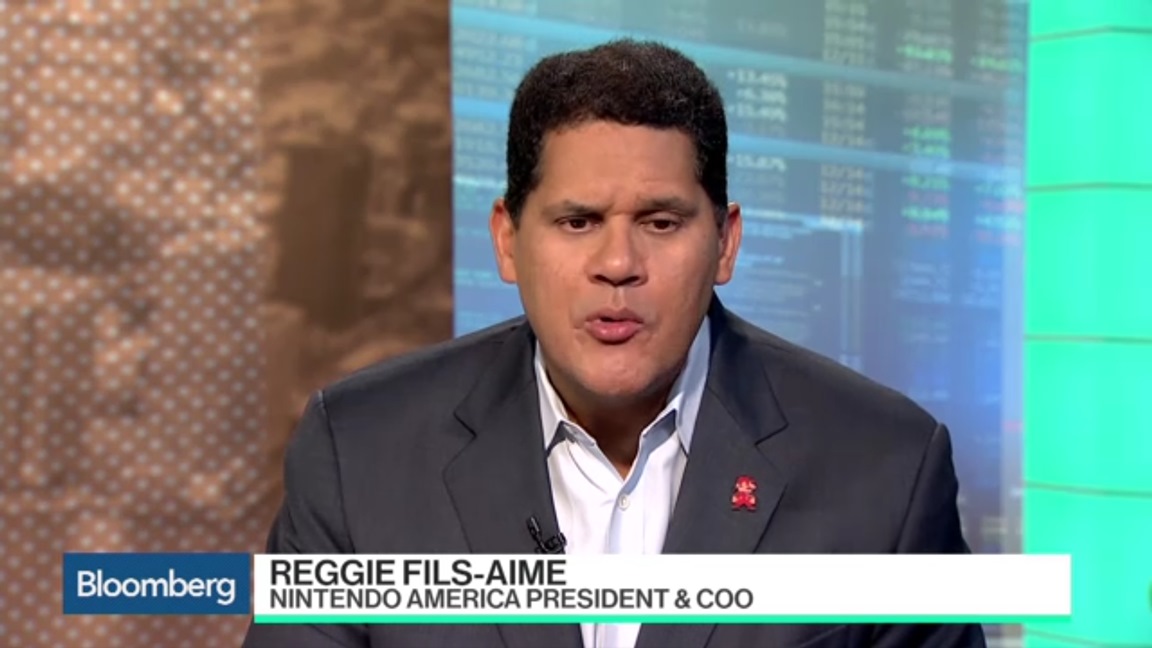 Bloomberg recently spoke with Nintendo of America president Reggie Fils-Aime, and has now posted its full interview. Nintendo on mobile was discussed, including when we'll see Super Mario Run on Android. Virtual reality was a topic as well. Listen to what Reggie had to say below.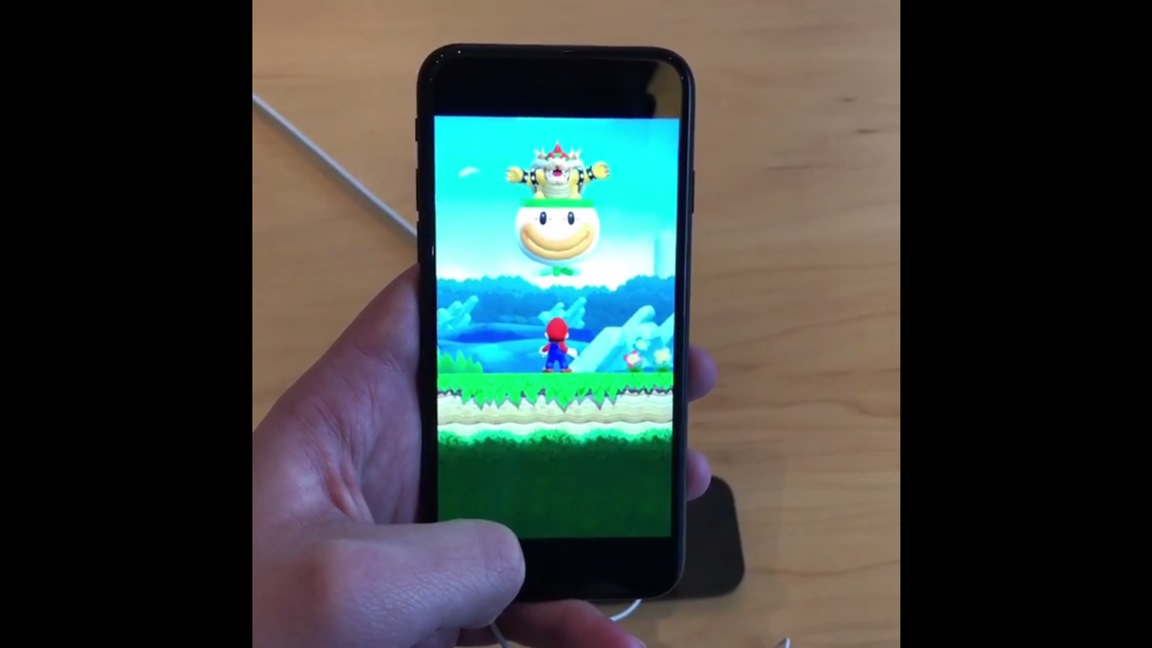 Some off-screen footage has been captured from Super Mario Run's intro through the game's playable demo at Apple Stores in Europe. Check it out below.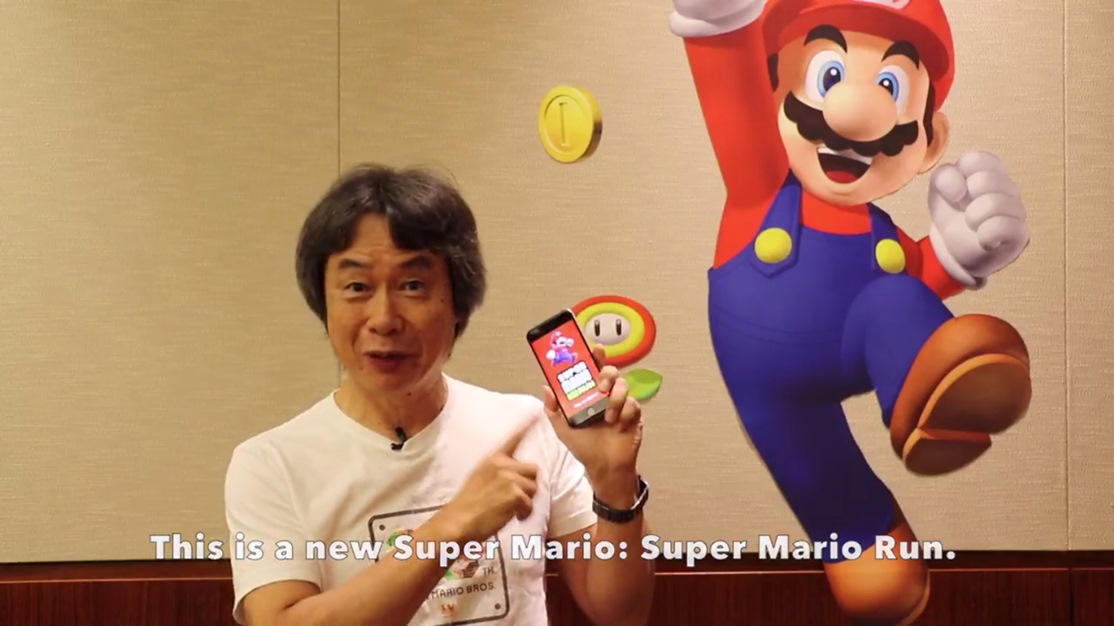 Shigeru Miyamoto made an appearance at the SoHo Apple Store in New York City, where he touched on some of the concepts behind Super Mario Run, as well as his own growth as a developer. Part of what inspired the simple design of Super Mario Run was the difference between advanced and novice Mario players, where the former knows how to properly run, while the latter might find holding the run button troublesome. The constant running was ideal to appease both camps, and items like Special Blocks were added to give some variance. He also noted that the idea for a one-button Mario had been floating around between him and frequent co-developers Takashi Tezuka and Toshihiko Nakago for a while.
Miyamoto was also asked about the differences in developing from when he started to the current day. On his continued enthusiasm for games, he stated:
I keep making games because people keep playing games, and one of the reasons I like to continue to make games is because technology keeps evolving and I keep having my own personal life experiences and I keep looking for ways to combine the two into new games.
He also noted the differences between early games and how small their teams could be, whereas modern games require larger teams, where people's individual work can get lost. He also pointed out the benefit of how much easier it is to update games.