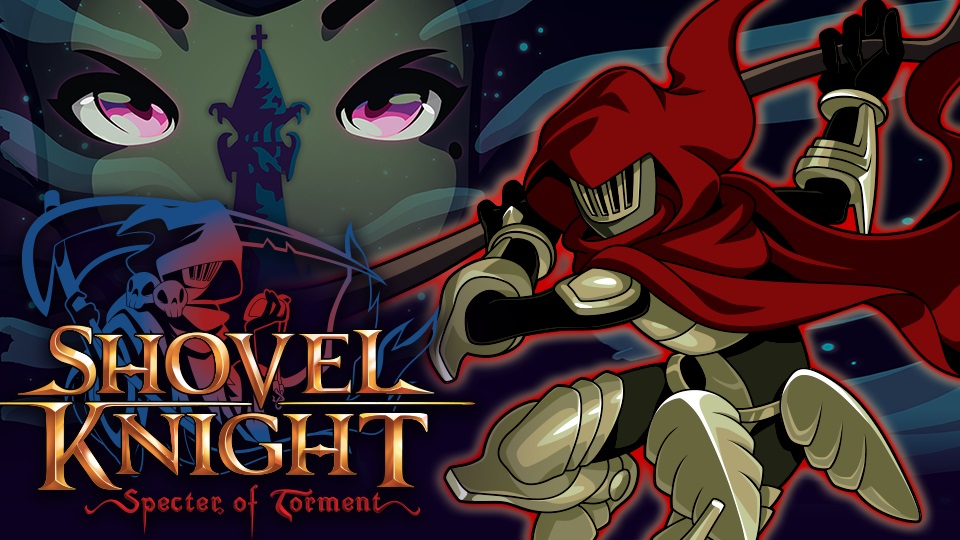 Shovel Knight: Treasure Trove and Specter of Torment have received a new update. Version 3.0A is out now on Switch.
A number of fixes have been implemented, but the real highlight is a change to resolution. Shovel Knight: Treasure Trove / Specter of Torment now run at 1080p while docked.
Head past the break for the full patch notes.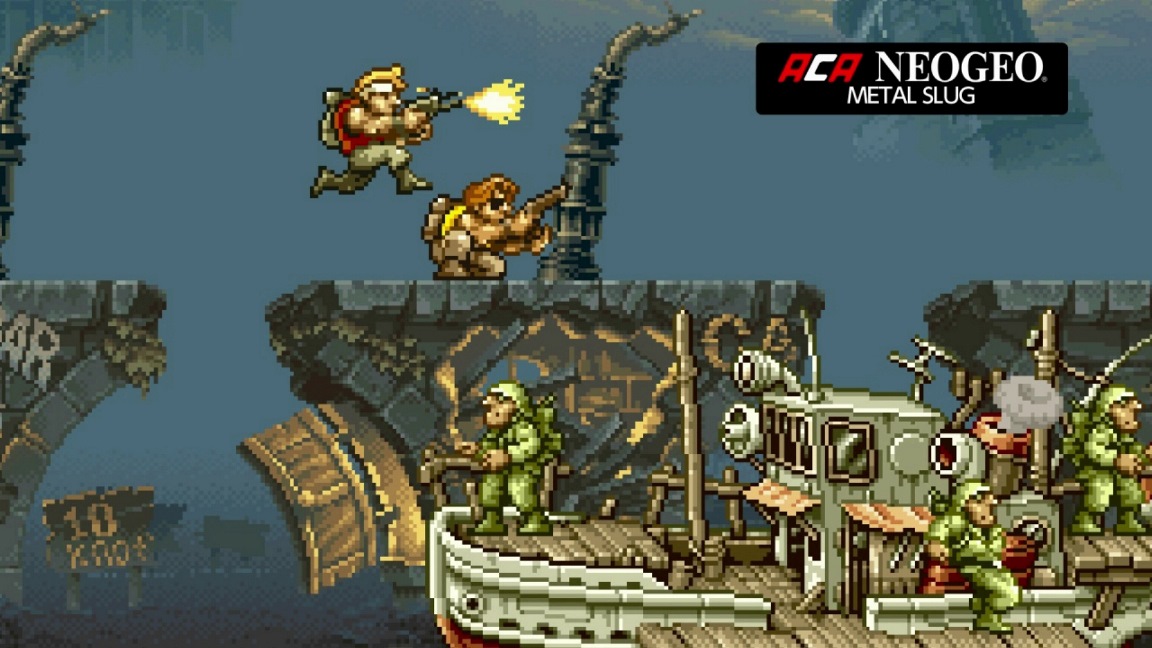 The next entry in the Arcade Archives NeoGeo series is Metal Slug. It's out now in Japan, and should be available tomorrow in North America and Europe.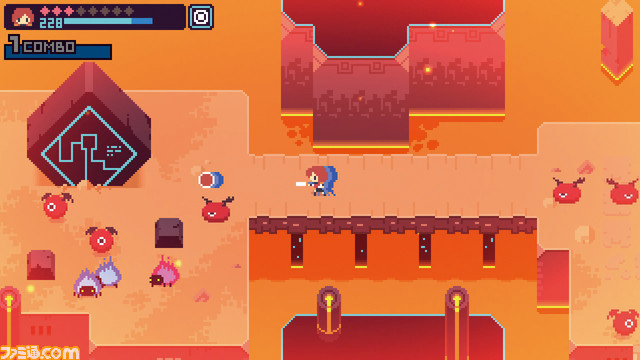 With the last update of their website, Famitsu has also uploaded the first screenshots of Kamiko, a new action game that will be arriving on the Switch next month in Japan.
This game has been developed by Fairune devs Skipmore and will present players with the control of three "Divine Maidens" with different powers and abilities in a fantastic and pixelated world.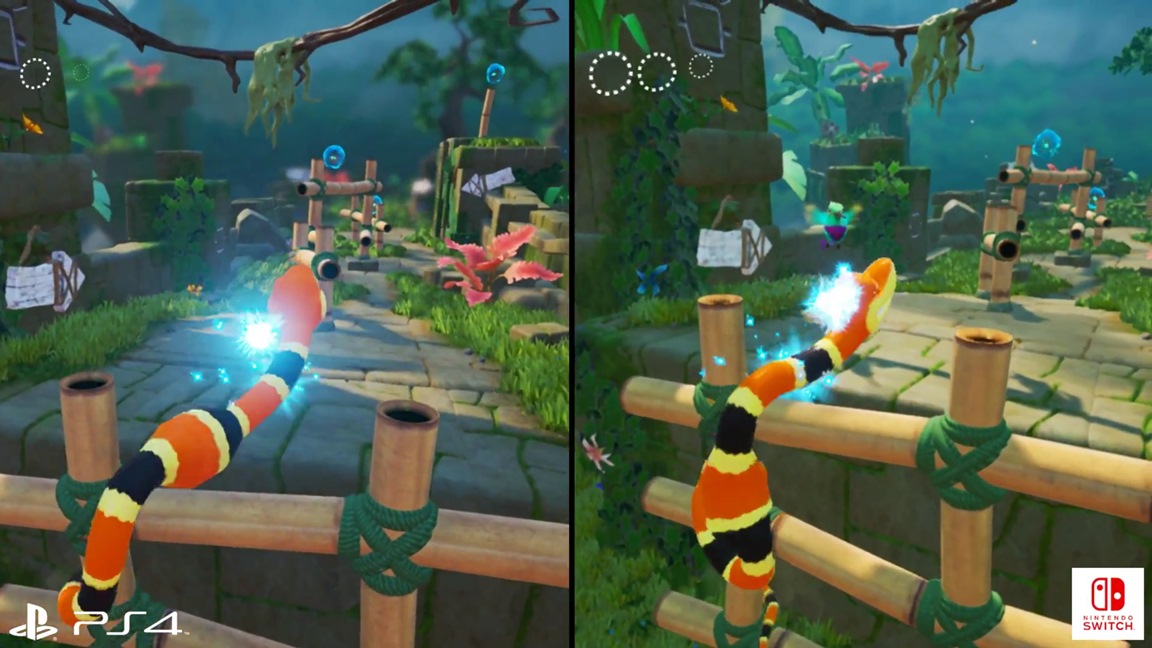 Following up on the Snake Pass Switch vs. PS4 comparison posted last night, the folks over at Digital Foundry have come out with their own analysis of the two versions. Switch manages to stack up pretty well on the whole.
On Switch, a few graphical effects are missing and the game runs at a native 1200×675 resolution while docked (in comparison to the PS4's 1536×864). Both versions are locked at 30 FPS. Unfortunately, the Switch release has some frame-pacing issues, but it's nothing overly major and could be addressed in a future patch.
Here's the full analysis from Digital Foundry: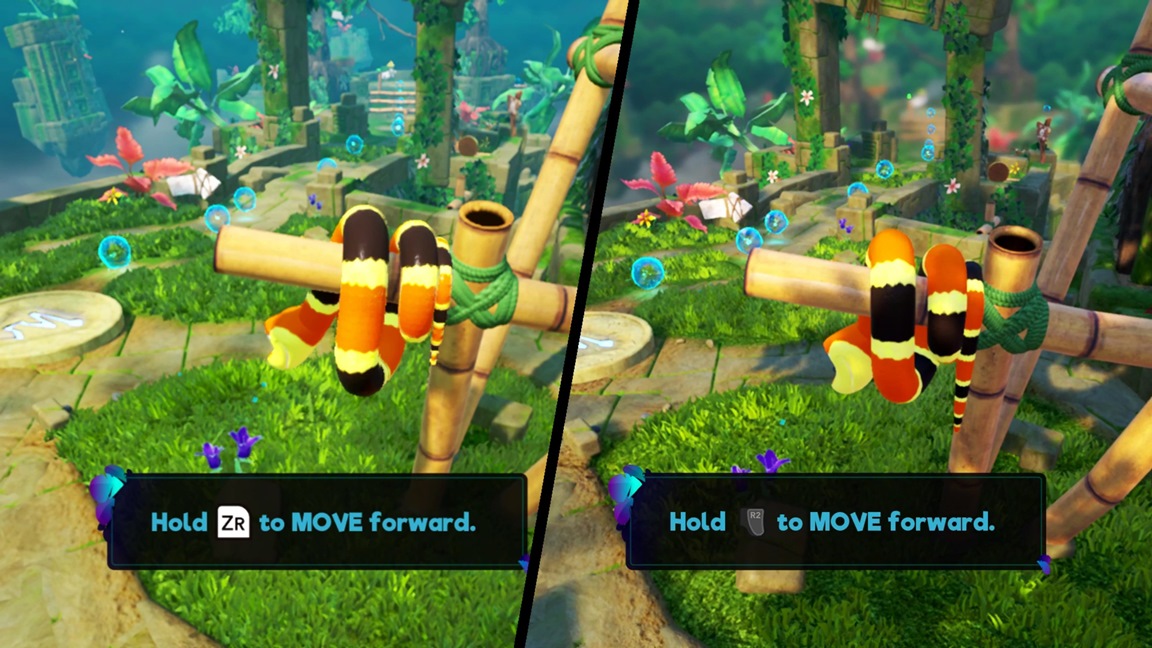 Snake Pass is now out on Switch, though the platformer also went live on other platforms today – including the PlayStation 4. See how the two versions compare below.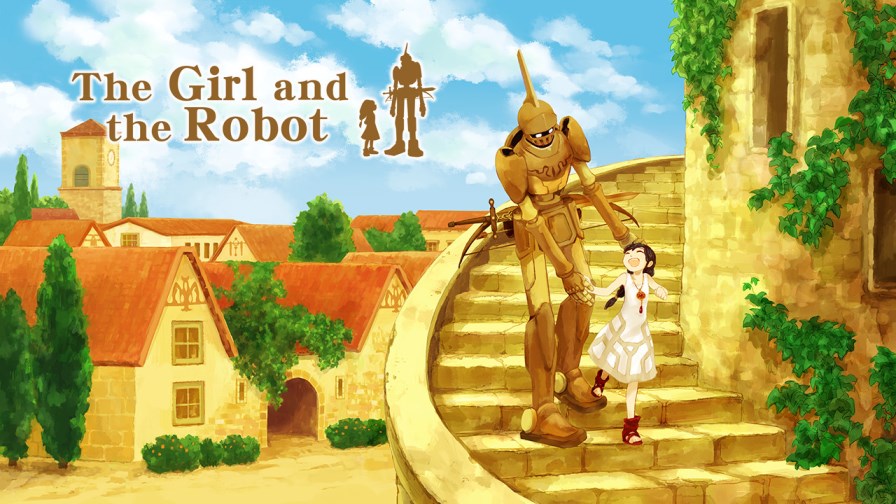 When we last heard about The Girl and the Robot, is was slated to end up on Wii U by the end of 2016. That didn't happen, but this version of the game hasn't been cancelled. It's been submitted to Nintendo, so it shouldn't be too long before The Girl and the Robot is published on the eShop.
As for Switch, a release on the new console might be in the cards. Flying Carpets Games wrote on Twitter that the team is "exploring" the platform.
@peachykeeny Made a Wii U submission to Nintendo, now waiting! More info on that and PS4 version soon. We are also exploring the Switch…

— Flying Carpets Games (@FlyingCarpetsG) March 28, 2017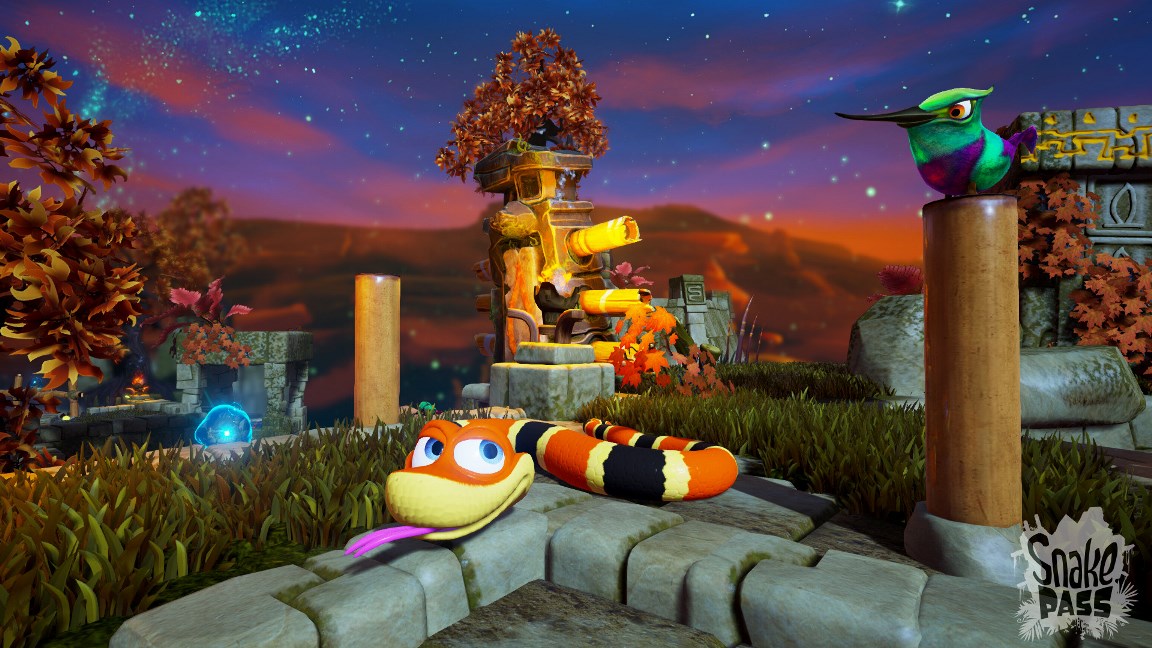 We were expecting Snake Pass to hit the Switch eShop earlier today, but the game went through a slight delay. It just went live on the North American store now and should be out in Europe very soon as well. We've attached the official launch trailer below.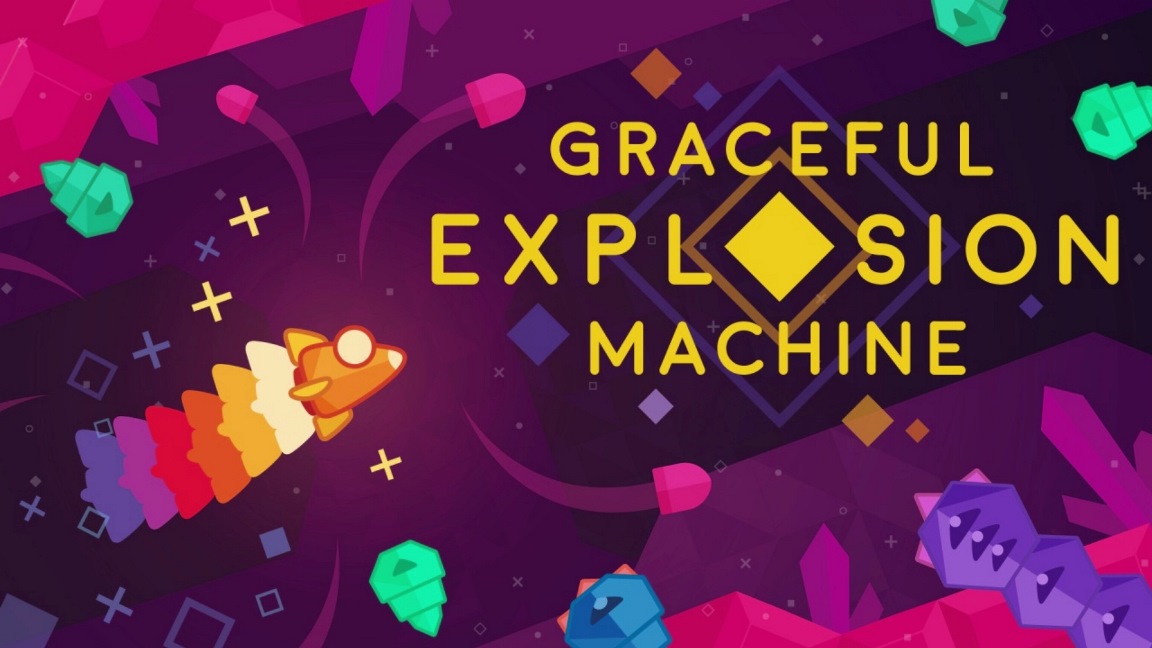 Update: Bumped to the top. The North American eShop has updated with a similar listing and confirms the same date. Priced at $12.99.
---
Original: A significant indie game is launching for Switch in Europe next week. Based on an eShop listing, Graceful Explosion Machine will be available on April 6.
Here's a look at the eShop page: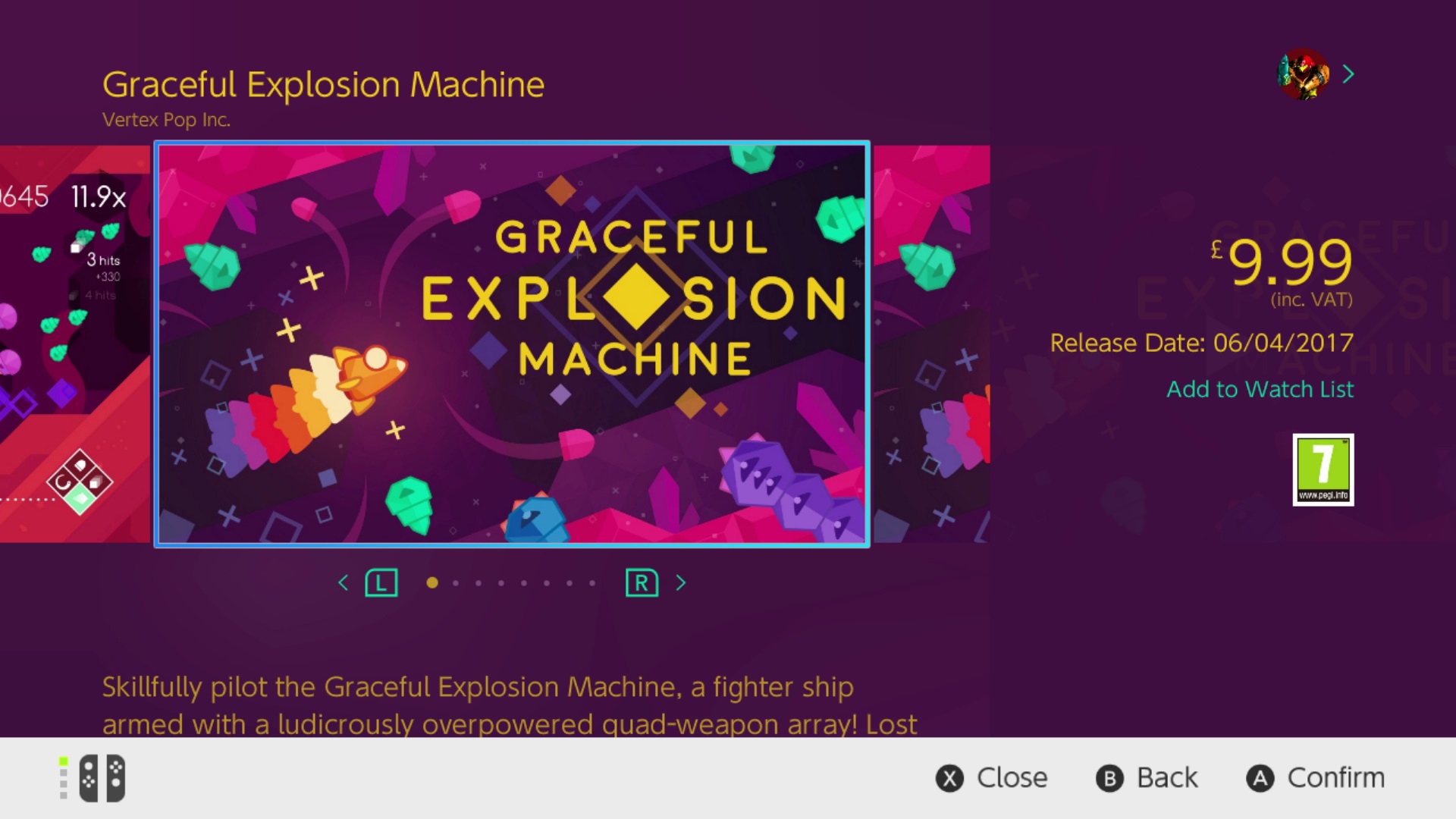 Graceful Explosion Machine hasn't been dated for North America yet, but it shouldn't be too far behind. And of course, the eShop is region free, so regional release dates don't matter quite as much as they do on Wii U and 3DS.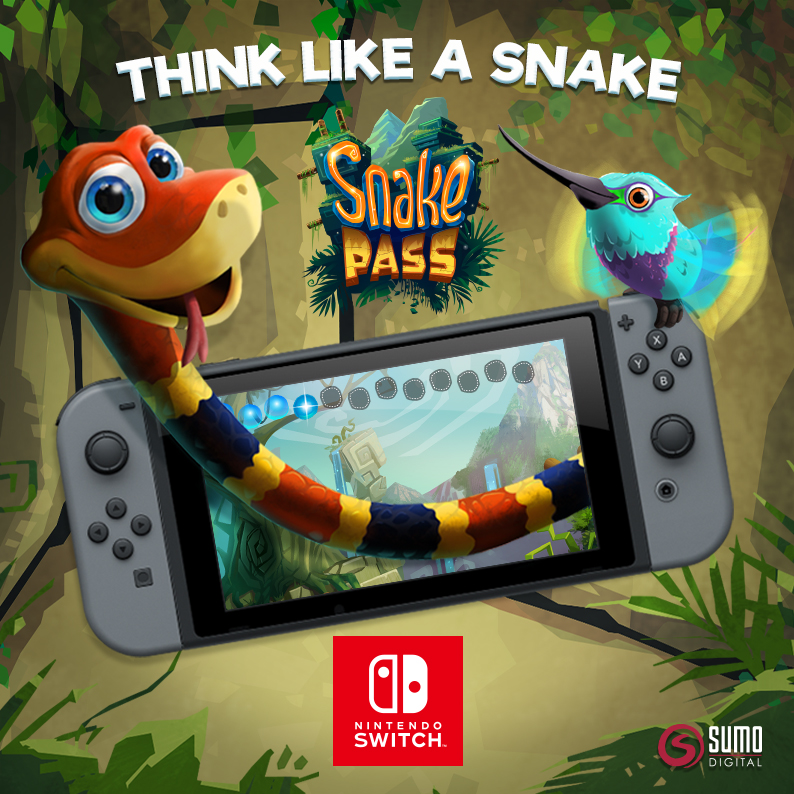 Update: Added in another video below.
---
Original: Snake Pass has just launched on the North American Switch eShop (European release set for tomorrow). For an extensive look at the Switch version specifically, watch the video below.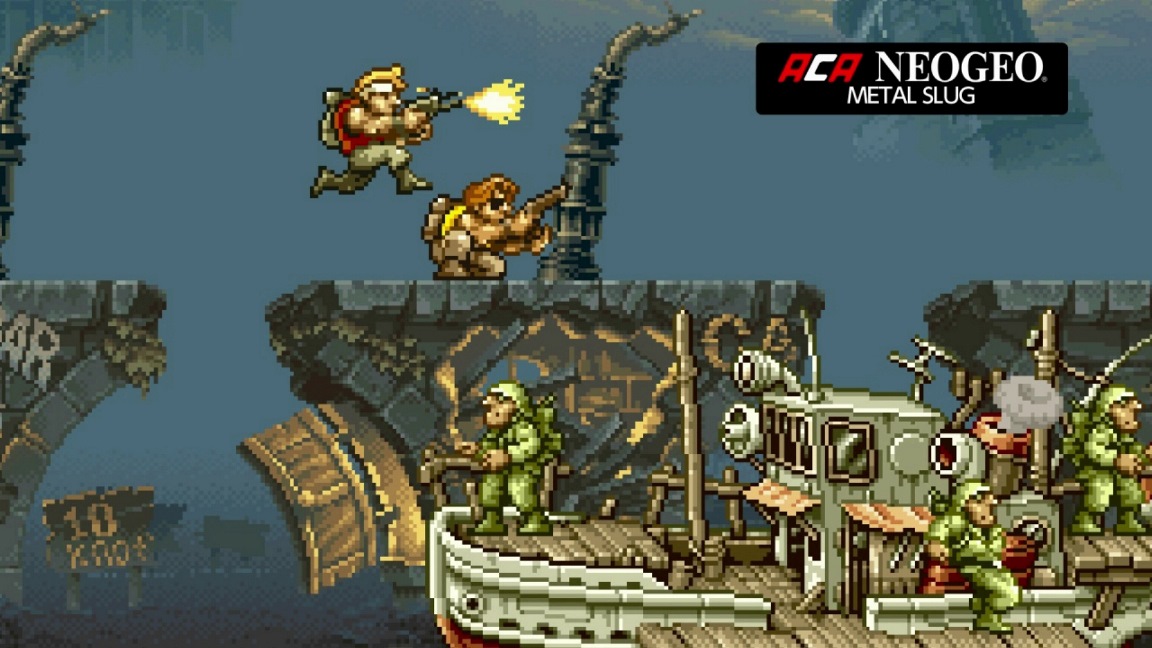 Metal Slug 3 is already up on the Switch eShop as part of the Arcade Archives series. Later this week, the very first Metal Slug game will be showing up as well.
The European eShop is listing Metal Slug for release on Thursday. Hamster has generally been bringing out the same NeoGeo game across all regions each week, so North America and Japan should be getting it as well.
Here's a closer look at the listing: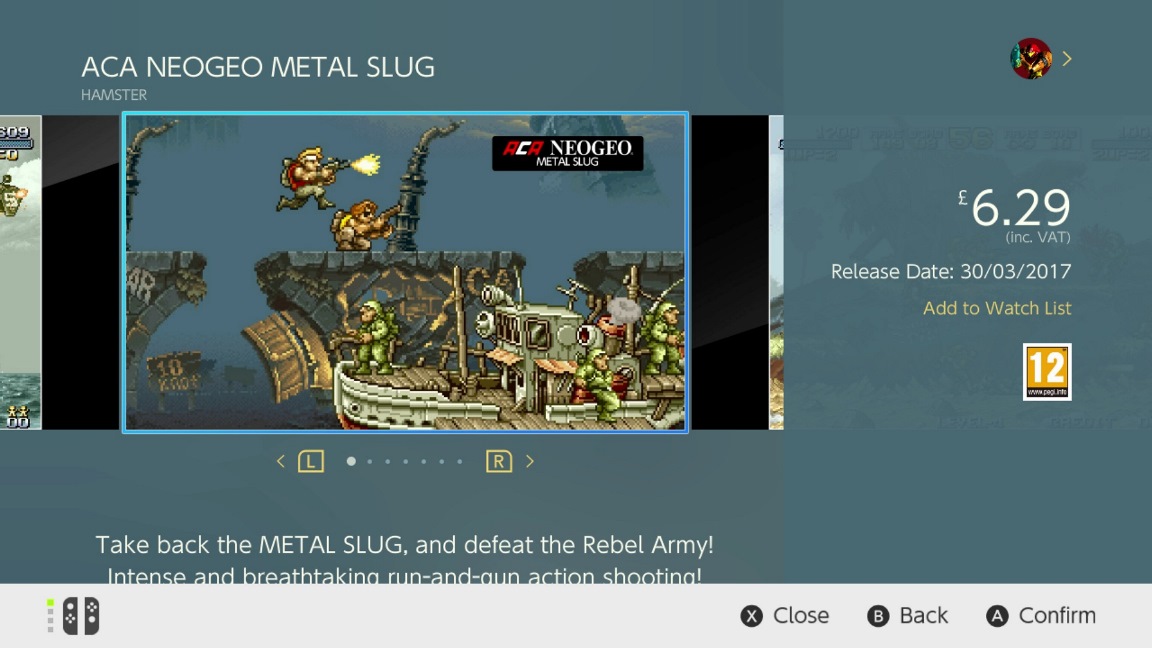 And a trailer for the game: