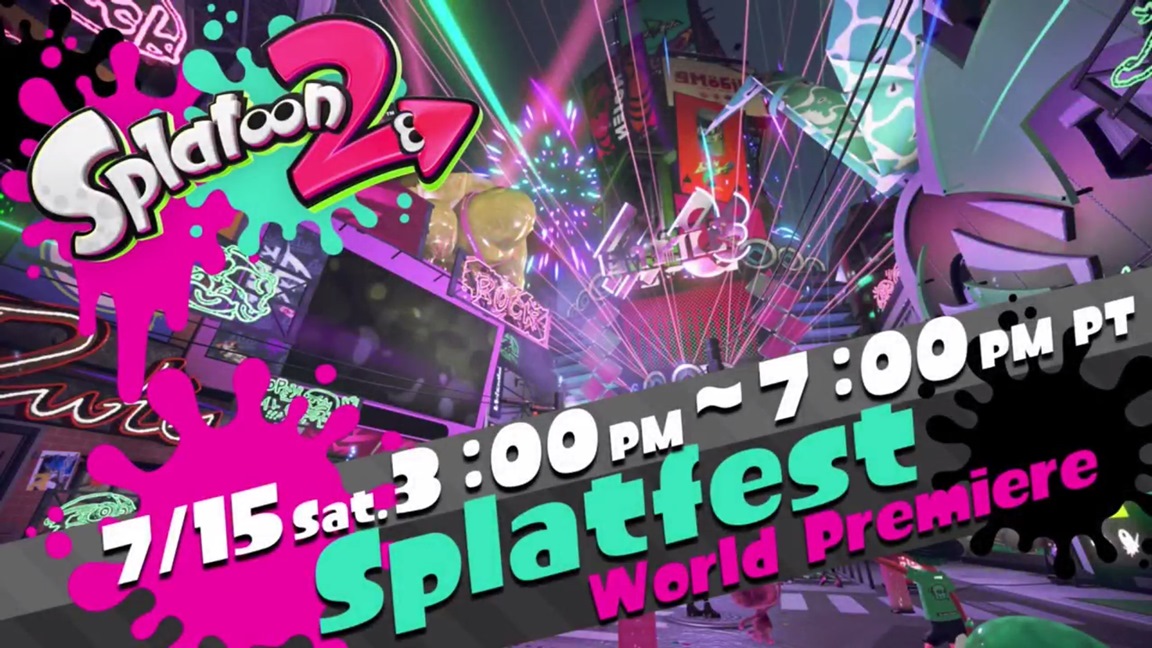 Update: Switch / Wii U / 3DS maintenance also taking place tonight. Schedule is below:
– 6:45 PM PT (July 12) – 8 PM PT (July 12)
– 9:45 PM ET (July 12) – 11 PM ET (July 12)
– 2:45 AM in the UK (July 13) – 4 AM in the UK (July 13)
– 3:45 AM in Europe (July 13) – 5 AM in Europe (July 13)
---
Original: Splatoon 2's demo will be undergoing maintenance tonight. All network services will be impacted for roughly four hours in the Splatfest World Premiere.
Here' the maintenance schedule:
– 5 PM PT (July 12) – 9 PM PT (July 12)
– 8 PM ET (July 12) – 12 AM ET (July 13)
– 1 AM in the UK (July 13) – 5 AM in the UK (July 13)
– 2 AM in Europe (July 13) – 6 AM in Europe (July 13)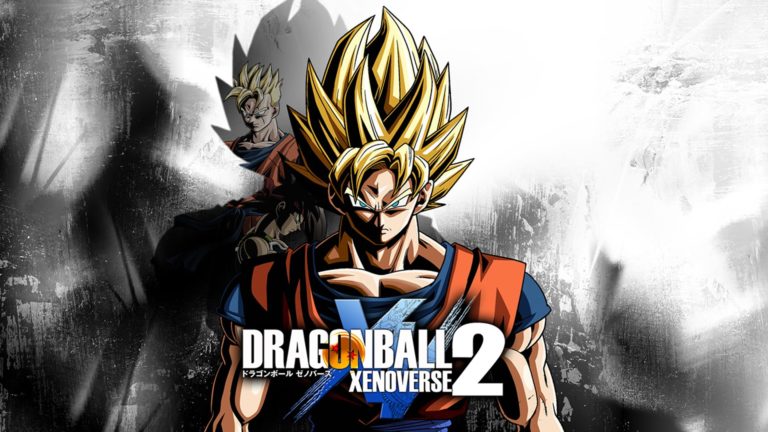 Dragon Ball Xenoverse 2 will have a slight discount when it launches on Switch in a couple of months. Based on listings from retailers such as Amazon, pricing will be set at $50. Most retail games on Switch tend to cost $60, but it makes sense to lower Xenoverse 2 given that it's been out on other platforms for some time. A steeper discount would have likely been preferred by many, though Amazon Prime members can at least nab it for $40.
Bandai Namco confirmed the western release date for Dragon Ball Xenoverse 2 on Switch yesterday. In both North America and Europe, the game lands on September 22.
The big update for ARMS is here, and it brings a ton of content along with it. Get a look at Max Brass, Hedlock Scramble, and more below.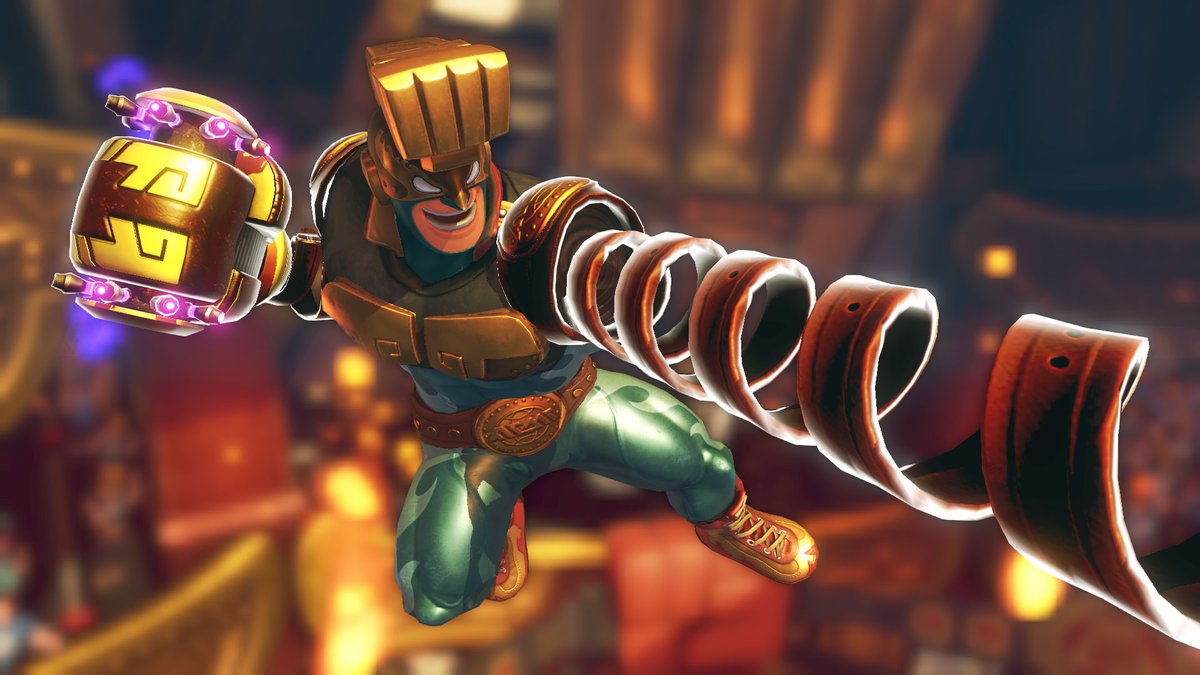 ARMS has received a new update, and it's a big update. All players should now be able to download version 2.0.0.
As previously mentioned, Max Brass is added in as a new playable character. This includes his ARMS and a new stage as well. Other new features include the Hedlok Scramble mode, Stats, Events, balance updates, fixes, and more.
The full list of patch notes (they're quite lengthy) are posted below.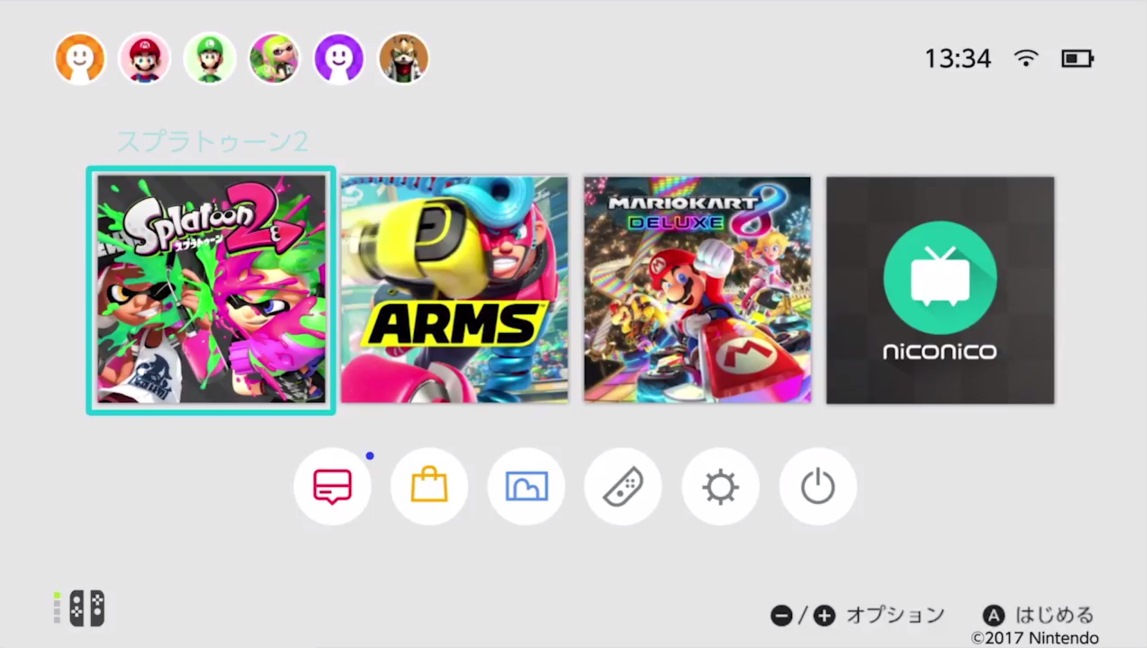 A Niconico app was previously teased for Switch. Today, it's been officially announced, and it's launching in Japan very soon. Using it will allow Switch owners to watch online videos from the service.
Niconico is coming to Switch on July 13 in Japan. View a promo video for its release below.
【今夜】Nintendo Switch niconicoリリース!

Nintendo Switchで動画を見ようhttps://t.co/OuOADTJOu9 pic.twitter.com/aj3GZWOl1m

— ニコニコ@ニコ動公式 (@nico_nico_info) July 12, 2017
Niconico will be the first media app for Switch. Worth noting, the system is region free, so you can download it from the eShop with a Japanese Nintendo account. The app will be distributed at no extra cost.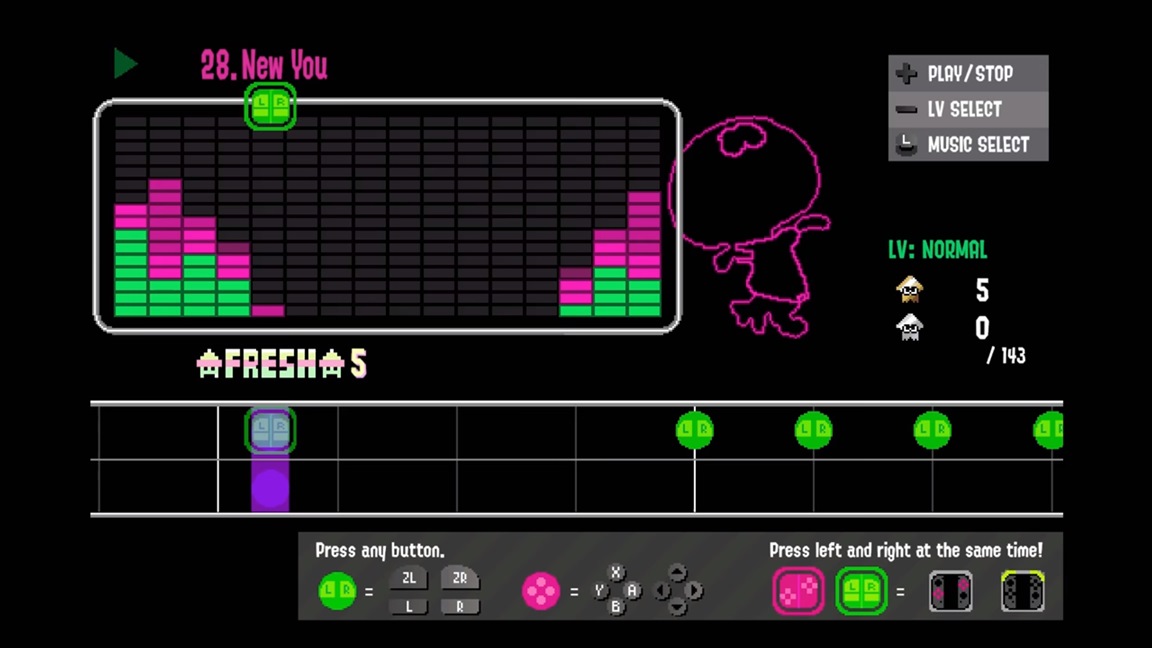 Splatoon 2 has a new mini-game called Squid Beats 2. Located in Inkopolis Square, you'll need to press the right buttons while notes travel across the screen. Footage of two songs – New You and Shooting Starfish – Turquoise October – can be found below.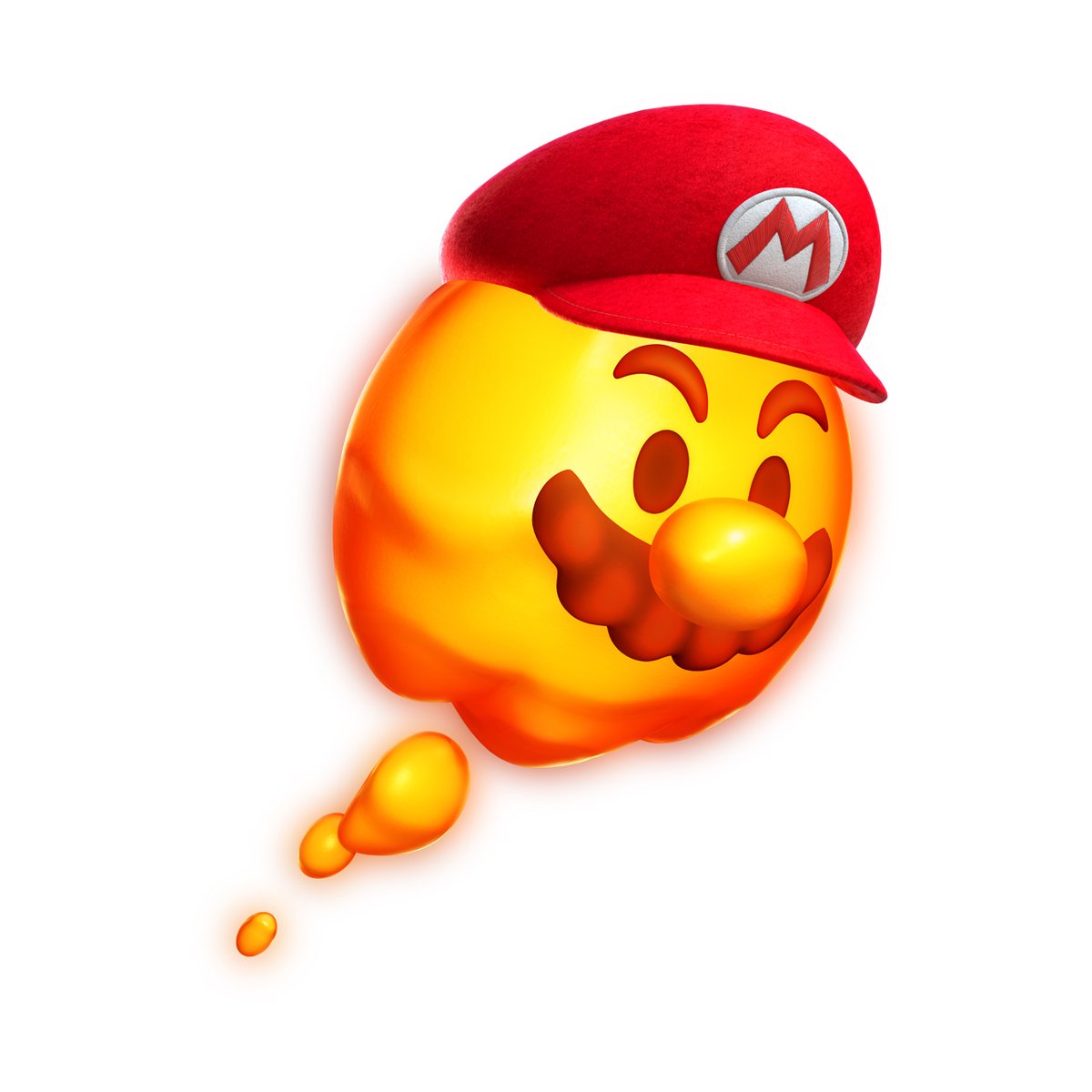 Super Mario Odyssey's E3 2017 trailer demonstrated how Mario can capture a whole bunch of objects. In a Twitter update, Nintendo gives a first proper look at the Capture Bubble in action as played in the Luncheon Kingdom.
Using the Capture Bubble, you can jump through lava. Shaking the Joy-Con allows Mario to move more quickly.
Here's a quick bit of footage:
「キャプチャーバブル」。溶岩からジャンプするのが得意なキャラクターにもなれちゃいます。 pic.twitter.com/jVzlwnWMtJ

— スーパーマリオ オデッセイ (@mario_odysseyJP) July 11, 2017
熱い溶岩の上もすいすい自由に移動できちゃいます。Joy-Conを振ると、水切りのように水面を素早く移動することもできるんですよ! pic.twitter.com/dBMJj9Q48T

— スーパーマリオ オデッセイ (@mario_odysseyJP) July 11, 2017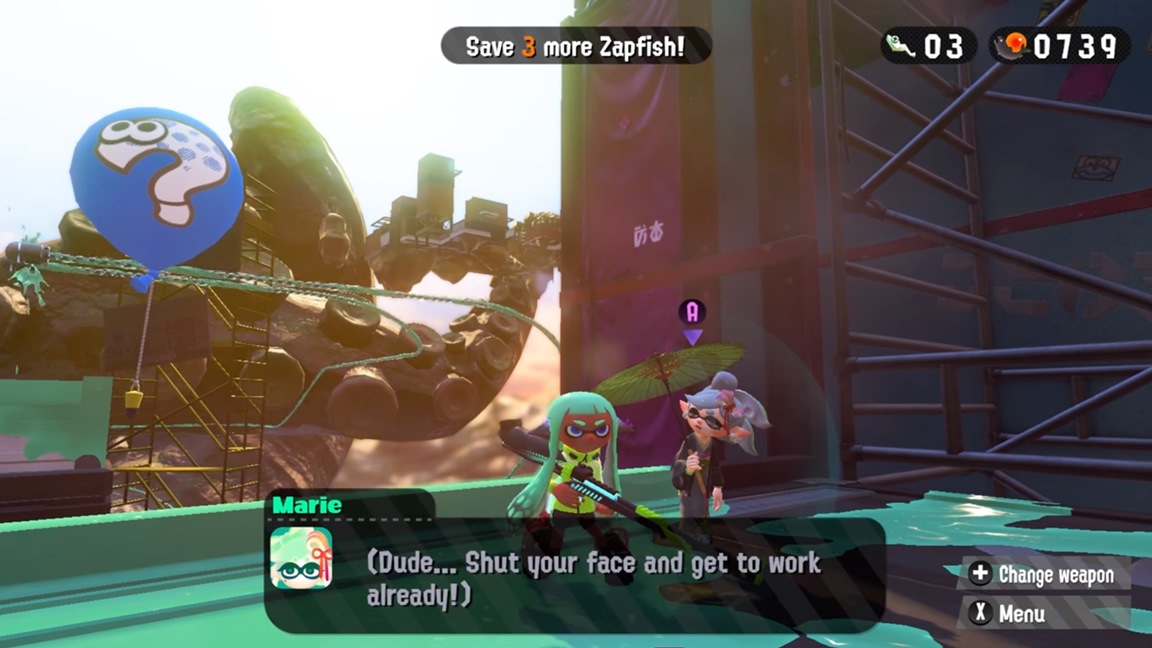 Marie is your new guide in Splatoon 2's single-player mode. When you're not battling Octarians in the various levels, you can catch up with her for a quick chat. But be warned: she'll get annoyed with you if you keep pestering you. Oh, and Marie isn't a fan of pineapple pizza, it seems.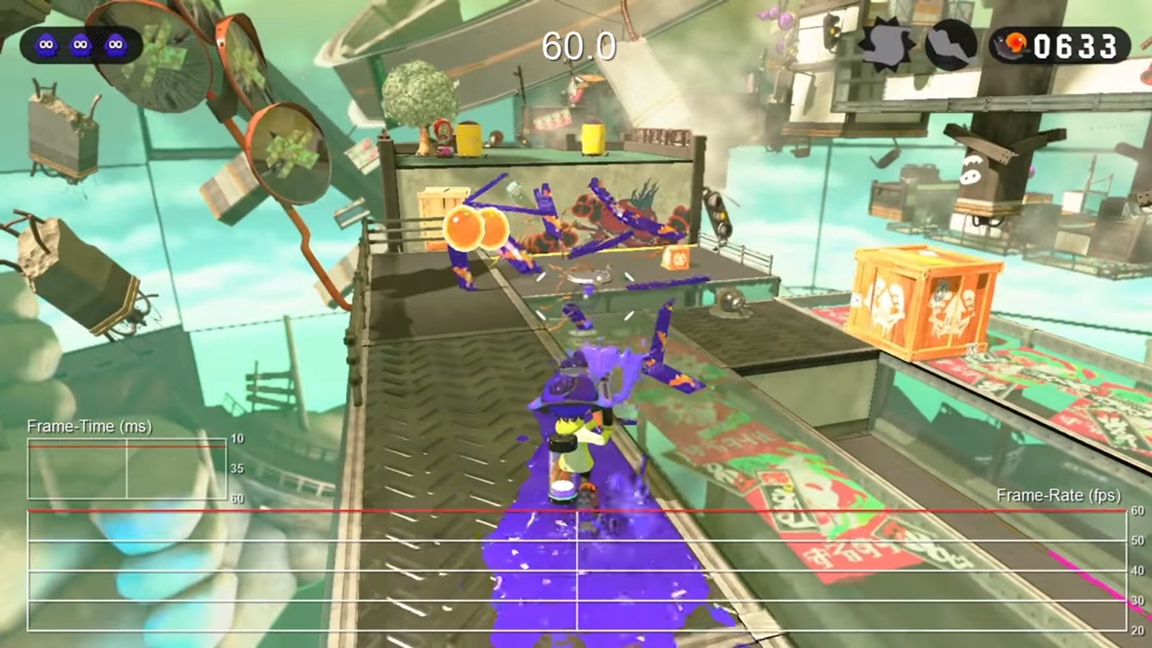 Now that Nintendo is distributing final copies of Splatoon 2 to the media, Digital Foundry is back with a new techn analysis for Splatoon 2. The game has not only been improved compared to the original game on Wii U, but also back when it was originally shown a few months ago.
What's interesting is that Splatoon 2 offers an adaptive resolution. It can go up to 1080p – higher than Wii U – but also lower resolutions like 1536 x 864 and 936p. The adaptive frame rate is for both docked and portable modes.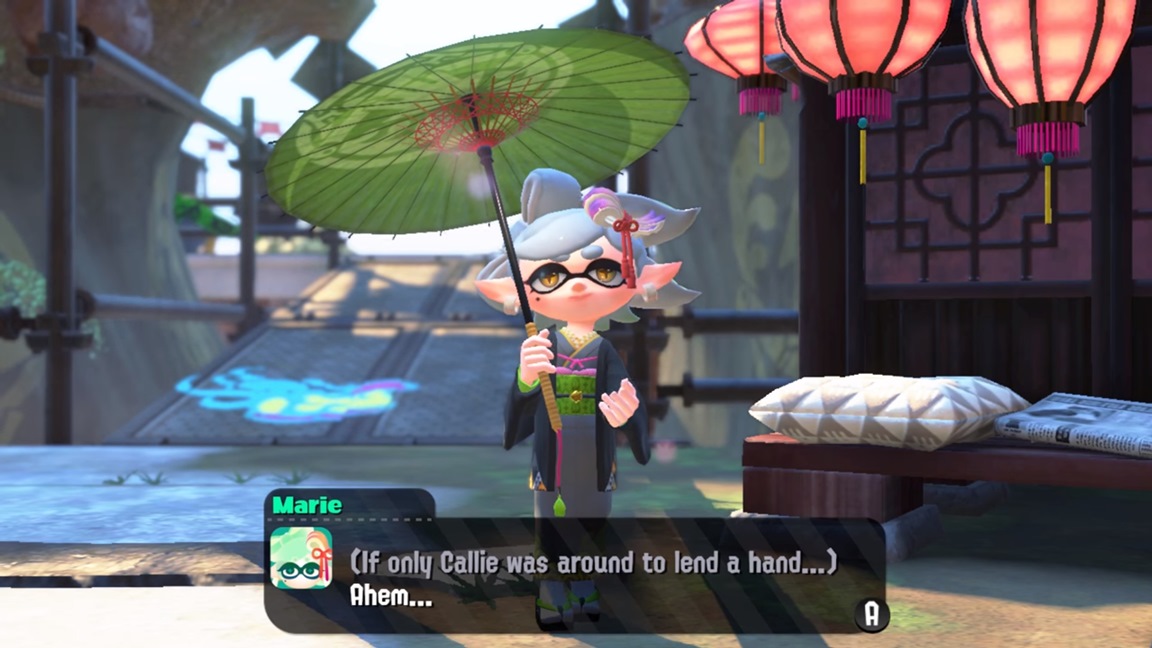 Update: More footage added below.
---
Original: We have several minutes of new footage showing the single-player campaign in Splatoon 2. Have a look at the gameplay below.