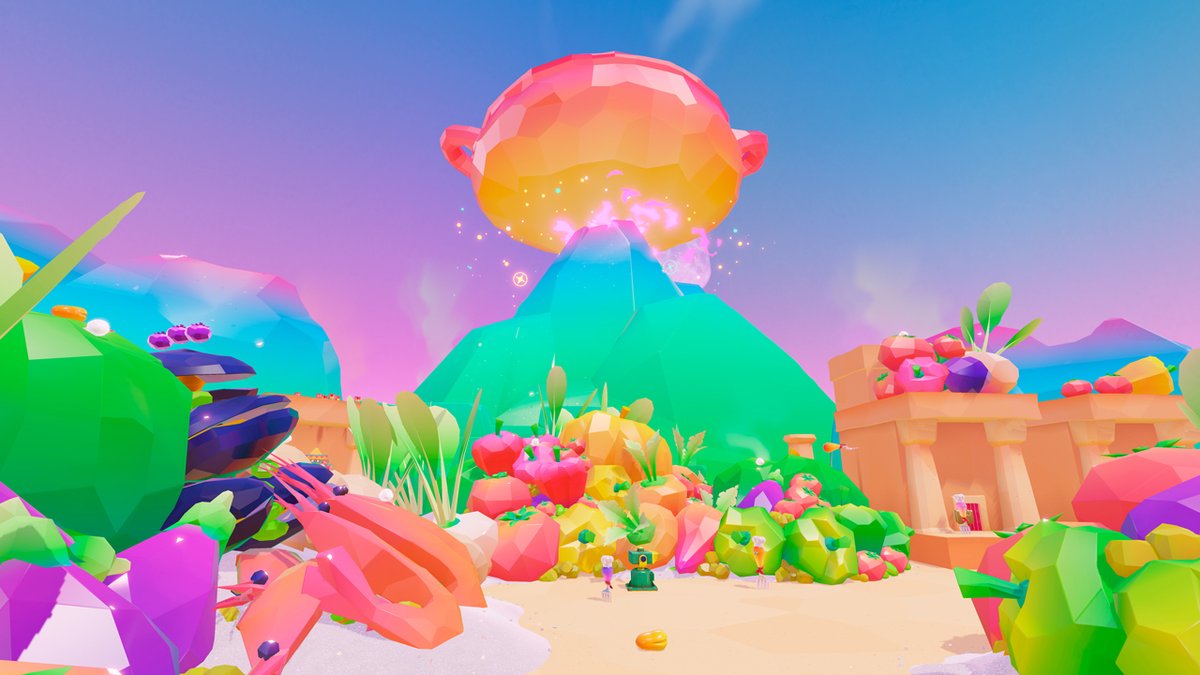 The food-themed world in Super Mario Odyssey was first seen in the game's initial reveal trailer, but pretty much wasn't featured at all at E3. The official Super Mario Odyssey Twitter account has published a screenshot of this colorful world today and also revealed its official name – the Luncheon Kingdom.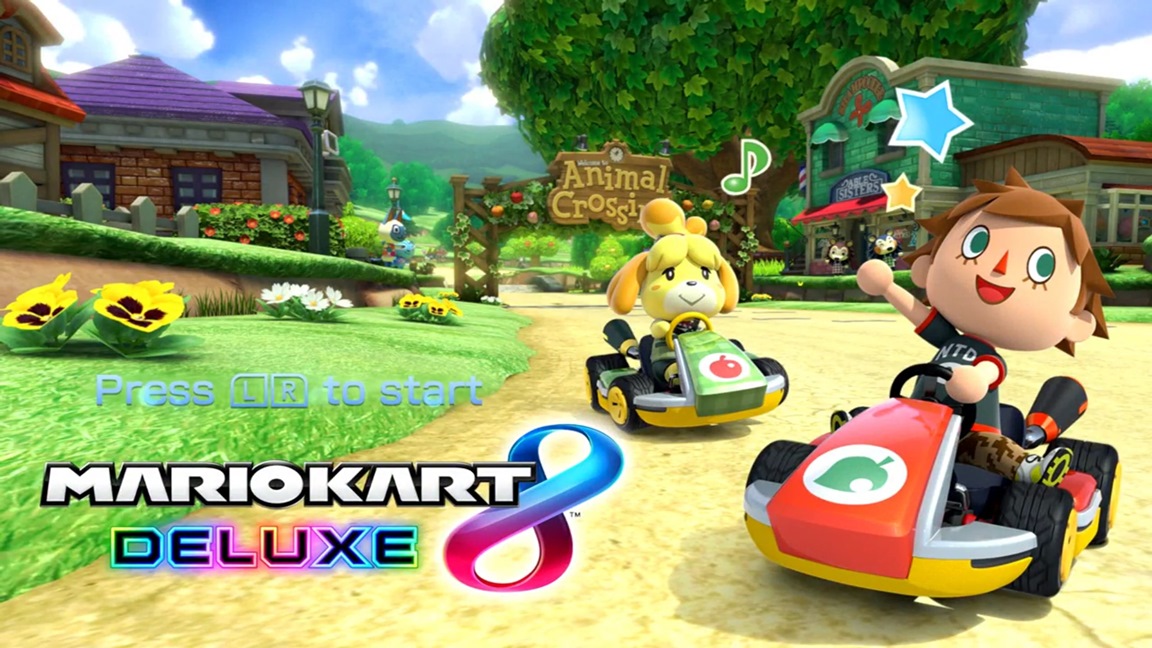 This week's Switch/ Wii U/3DS-specific UK software sales are as follows:
Switch
1. Mario Kart 8 Deluxe – Nintendo
2. The Legend of Zelda: Breath of the Wild – Nintendo
3. ARMS – Nintendo
4. 1-2-Switch – Nintendo
5. Ultra Street Fighter II – Capcom
6. Lego City Undercover – Warner Bros. Interactive
7. Super Bomberman R – Konami
8. Just Dance 2017 – Ubisoft
9. Puyo Puyo Tetris – SEGA
10. Disgaea 5: Complete – NIS America
Wii U
1. The Legend of Zelda: Breath of the Wild – Nintendo
2. Minecraft: Wii U Edition – Nintendo
3. Super Mario 3D World – Nintendo
4. Mario Kart 8 – Nintendo
5. Mario Party 10 – Nintendo
6. New Super Mario Bros. U + New Super Luigi U -Nintendo
7. Just Dance 2017 – Ubisoft
8. The Legend of Zelda: Wind Waker HD – Nintendo
9. Lego Dimensions – Warner Bros. Interactive
10. Donkey Kong Country: Tropical Freeze – Nintendo
3DS
1. Pokemon Sun – Nintendo
2. Mario Kart 7 – Nintendo
3. New Super Mario Bros 2 – Nintendo
4. Ever Oasis – Nintendo
5. Pokemon Moon – Nintendo
6. Tomodachi Life – Nintendo
7. Super Mario Maker – Nintendo
8. The Legend of Zelda: Ocarina of Time 3D – Nintendo
9. Mario Party: Island Tour – Nintendo
10. Fire Emblem Echoes: Shadows of Valentia – Nintendo
Source: Chart-Track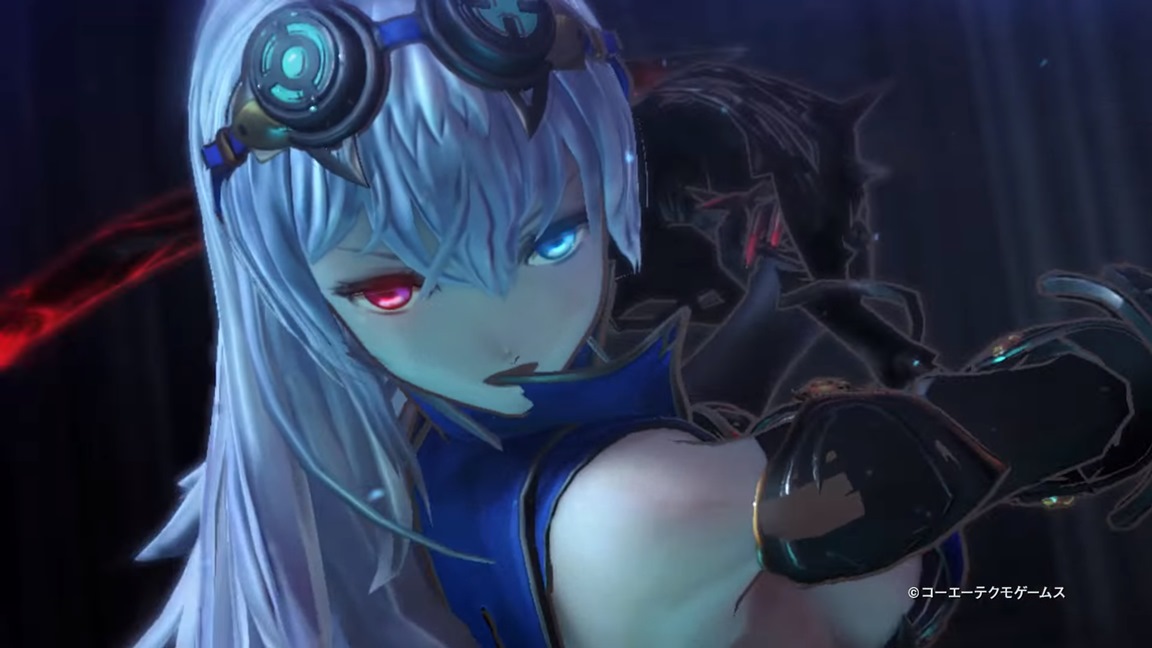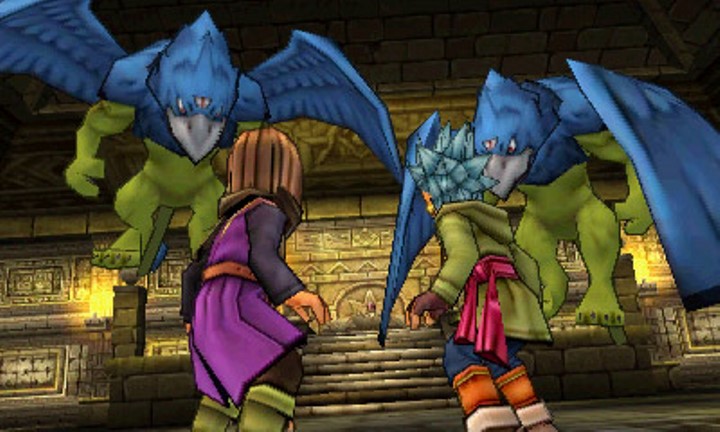 It's time for the latest Famitsu's most wanted games chart. There's not too much movement this week, but Pokemon Ultra Sun/Moon appears at the very end.
Head past the break for the full chart. All votes were cast between June 15 and June 21.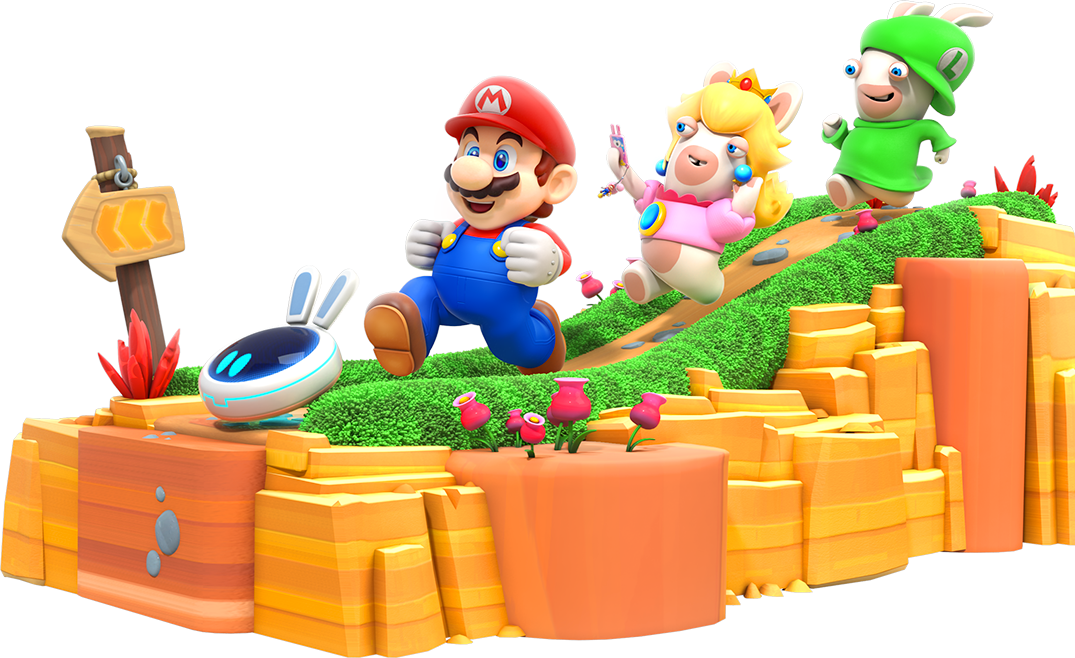 Ubisoft had plenty to show at E3 2017 last month, and CEO Yves Guillemot spoke about the publisher's slate in the video below. Guillemot talked Mario + Rabbids Kingdom Battle, Starlink, and more.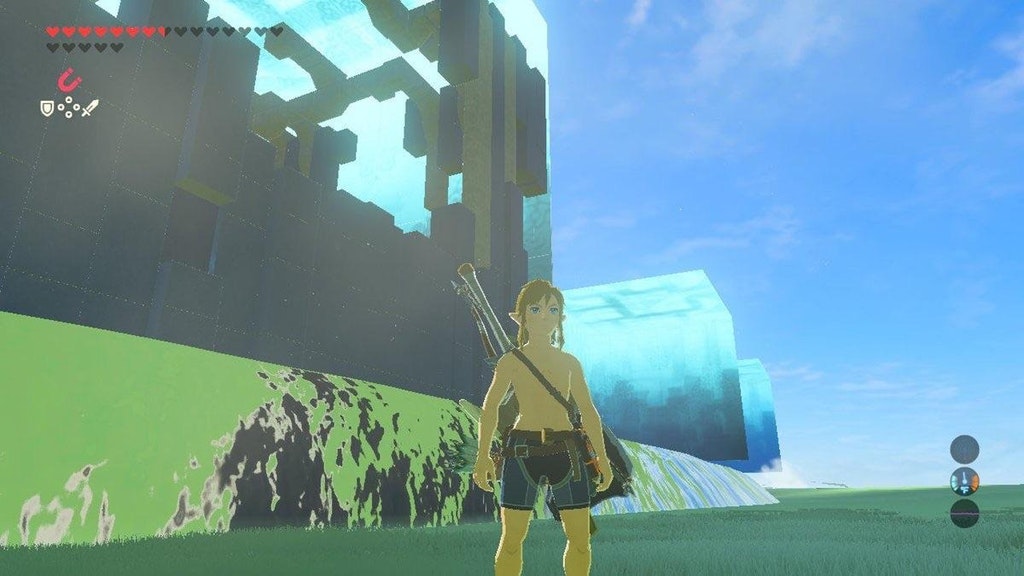 While playing through the Trial of the Sword challenge featured in Zelda: Breath of the Wild's new DLC, Sharkystheshotty stumbled into a bizarre area. He managed to enter this strange section of the world by clipping through a wall.
As for how he did it, Sharkystheshotty said the following:
"Was on trial three on the Medium trials and flew up near the chest on the floating platform and just went through a wall. Couldn't get back in.. so I didn't make it.

I don't really remember exactly where but I flew up with my glider on trial 3 on the Medium trials near where the floating chest was on the wall by the corner. Best I can do."
We're not really sure where Sharkystheshotty ended up. It could be a test area, unused material, or something else entirely. Regardless, it's certainly an odd sight to behold.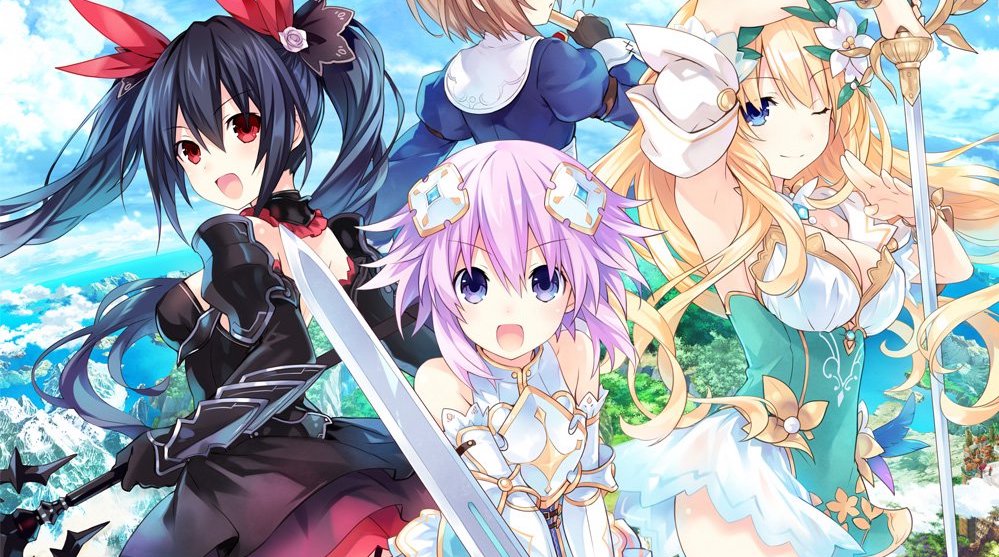 Idea Factory and Compile Heart have yet to release any entry in the Neptunia series on a Nintendo platform. In the future though, perhaps that could change.
Neptunia producer Naoko Mizuno was asked about the possibility of the franchise appearing on Switch. Mizuno said in response, "It would be great if we hear feedback from our fans letting us know if they'd like to see Neptunia on the Switch, then it might be realized."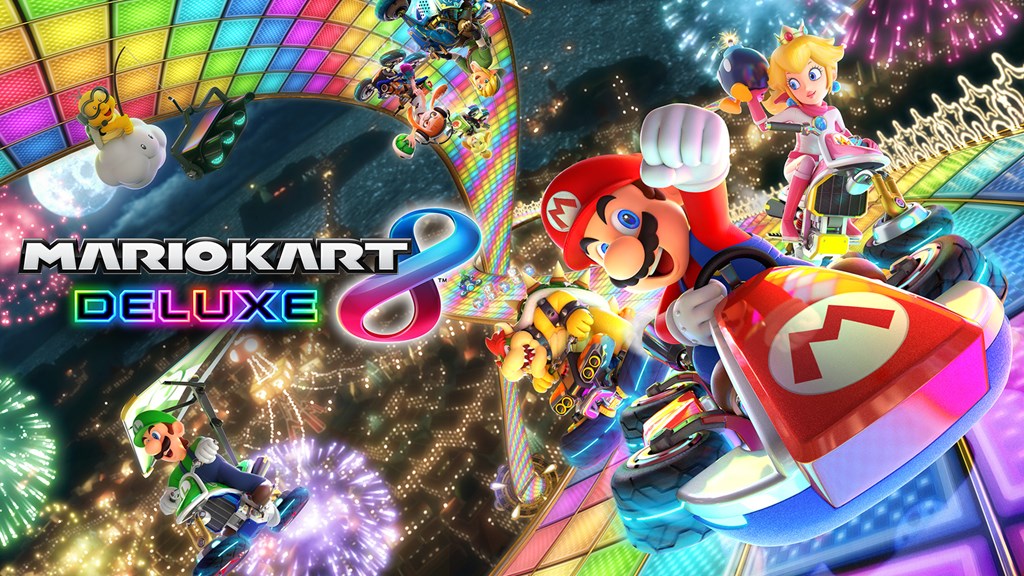 The latest issue of Famitsu has shared a listing of the top 30 best-selling games in Japan for the month of May 2017. You can check out the full results below.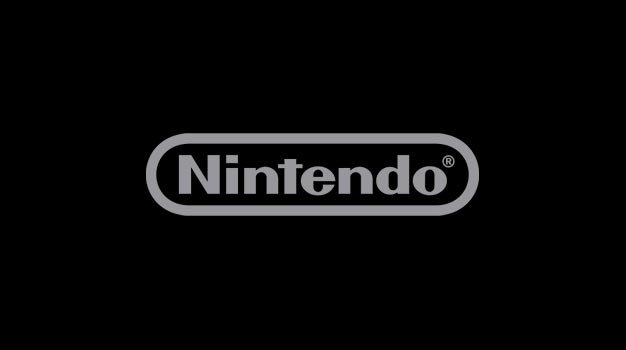 Below are the latest Nintendo products that can be currently pre-ordered at retailers:
* Save 20 percent on pre-orders with Amazon Prime or Best Buy's GCU. 20 percent off pre-orders on Amazon Canada as well. On Amazon UK, it's £2 off.
United States
Switch
Splatoon 2 – Amazon, Best Buy, GameStop
Minecraft: Story Mode – The Complete Adventure – Amazon, Best Buy (new), GameStop
Fate/Extella: The Umbral Star – Amazon, Best Buy, GameStop
Sonic Mania Collector's Edition – Amazon
Rime – Amazon, Best Buy, GameStop
Mario + Rabbids Kingdom Battle Collector's Edition (new) – GameStop [exclusive]
Mario + Rabbids Kingdom Battle – Amazon, Best Buy, GameStop
Sine Mora EX – Amazon
Touhou Kobuto V: Burst Battle – Amazon, GameStop (new)
NBA 2K18 Early Tip-Off Edition – Best Buy, GameStop
NBA 2K18 Legend Edition – Best Buy, GameStop
NBA 2K18 Legend Edition Gold [Exclusive] – GameStop
LEGO Ninjago Movie Videogame (new) – Amazon, Best Buy, GameStop
Pokken Tournament DX – Amazon, Best Buy, GameStop
FIFA 18 – Amazon, Best Buy, GameStop (new)
Battle Chasers: Nightwar – Amazon
Fire Emblem Warriors – Amazon, Best Buy, GameStop
Just Dance 2018 – Amazon, Best Buy, GameStop
Super Mario Odyssey – Amazon, Best Buy, GameStop
Cartoon Network: Battle Crashers (new) – GameStop
Monster Jam Crush it (new) – GameStop
LEGO Marvel Super Heroes 2 – Amazon, Best Buy, GameStop
LEGO Marvel Super Heroes Deluxe Edition – Best Buy, GameStop (new)
Xenoblade Chronicles 2 – Amazon, Best Buy, GameStop
Minecraft: Switch Edition – Amazon, Best Buy
Redout – Amazon, Best Buy, GameStop
Dragon Ball Xenoverse 2 – Amazon, Best Buy, GameStop
LEGO Worlds – Best Buy, GameStop
The Elder Scrolls V: Skyrim – Amazon, Best Buy, GameStop
Troll & I – Amazon, GameStop
Yoshi – Amazon, Best Buy
Kirby – Amazon, Best Buy
Metroid Prime 4 – Amazon, Best Buy
Wii U
Just Dance 2018 – Amazon, Best Buy, GameStop
3DS
Hey! Pikmin – Amazon, Best Buy, GameStop
Miitopia – Amazon, Best Buy, GameStop
Metroid: Samus Returns – Amazon, Best Buy, GameStop
Metroid: Samus Returns Special Edition – GameStop
Pokemon Gold (new) – Amazon
Pokemon Silver (new) – Amazon
Mario & Luigi: Superstar Saga + Bowser's Minions – Amazon, Best Buy, GameStop
Culdcept Revolt – Amazon, Best Buy, GameStop
Culdcept Revolt Limited Edition – Amazon, Best Buy, GameStop
Fire Emblem Warriors – Amazon, Best Buy (new), GameStop
Monster Hunter Stories – Amazon, Best Buy, GameStop
Yo-kai Watch 2: Psychic Specters – Best Buy, GameStop
Etrian Odyssey V: Beyond the Myth – Amazon, GameStop
Pokemon Ultra Sun – Amazon, Best Buy, GameStop
Pokemon Ultra Moon – Amazon, Best Buy, GameStop
Radiant Historia: Perfect Chronology – Amazon, GameStop
Shin Megami Tensei: Strange Journey Redux – Amazon, GameStop
SNES
Unholy Night: The Darkness Hunter – Amazon
Hardware
New 2DS XL – Best Buy, GameStop
amiibo
Cloud – Best Buy, GameStop
Bayonetta – Best Buy, GameStop
Bayonetta (Player 2) [Exclusive] – Best Buy
Corrin – Best Buy, GameStop
Smash Bros. bundle – GameStop
Inkling Girl (Neon Pink) – Best Buy, GameStop
Inkling Boy (Neon Green) – Best Buy, GameStop
Inkling Squid (Neon Purple) – Best Buy, GameStop
Pikmin – Best Buy, GameStop
Chrom (Fire Emblem) – Best Buy, GameStop
Tiki (Fire Emblem) – GameStop
Goomba (Super Mario) – Best Buy, GameStop
Koopa (Super Mario) – GameStop
Princess Peach (Super Mario Odyssey) – Best Buy, GameStop
Bowser (Super Mario Odyssey) – Best Buy, GameStop
Mario (Super Mario Odyssey) – Best Buy, GameStop
Super Mario Odyssey 3-pack – GameStop
Accessories
Switch Mario Kart 8 Deluxe Wheel (Mario Version) – Amazon
Switch Mario Kart 8 Deluxe Wheel (Luigi Version) – Amazon
Splatoon 2 Joy-Con Comfort Grip – GameStop [exclusive]
Splatoon 2 Edition Switch Pro Controller – Best Buy
Splatoon 2 Squid Plush Pouch (Neon Green) – Amazon
Splatoon 2 Squid Plush Pouch (Neon Pink) – Amazon
Splatoon 2 Hard Pouch for Switch – Amazon
Splatoon 2 Splat Pack for Switch – Amazon
HORI Switch Real Arcade Pro V Hayabusa Fight Stick – Amazon
Switch HORIPAD Wired Controller – Amazon
Switch Super Mario Analog Caps – Amazon
Nyko Switch accessories – portable dock and much more – Amazon
Books
The Art of Splatoon – Amazon
The Legend of Zelda: Legendary Edition, Vol. 5 Amazon
Splatoon 2 guide – Amazon
The Art of Pokemon Adventures – Amazon
Shovel Knight: Official Design Works (save $10) – Amazon
Other
Zelda: Breath of the Wild: Link Nendoroid (Deluxe Version) – Amazon
Zelda: Breath of the Wild: Link Nendoroid – Amazon
Nintendo Ultra Detail Series: Zelda: Majora's Mask Link – Amazon
Nintendo Ultra Detail Series: Zelda: Twilight Princess Link – Amazon
Nintendo Ultra Detail Series: Zelda: A Link Between Worlds – Amazon
Zelda: Breath of The Wild: Link Real Action Heroes Figure – Amazon
Canada
Switch
Splatoon 2
Rime
Minecraft: Story Mode – The Complete Adventure
Fate/Extella: The Umbral Star
Touhou Kobuto V: Burst Battle
Mario + Rabbids Kingdom Battle
Sine Mora EX (new)
NBA 2K18: Early Tip-Off Edition
NBA 2K18 Legend Edition
NBA 2K18 Gold Edition
Pokken Tournament DX
FIFA 18
Battle Chasers: Nightwar (new)
LEGO Worlds (new)
The Elder Scrolls V: Skyrim
Fire Emblem Warriors
LEGO Marvel Super Heroes 2
LEGO Marvel Super Heroes Deluxe Edition (new)
Just Dance 2018
Super Mario Odyssey
Xenoblade Chronicles 2
Redout
Troll and I
Rocket League
Yoshi
Kirby
Metroid Prime 4
Wii U
3DS
Hey! Pikmin
Miitopia
Metroid: Samus Returns
Culdcept Revolt
Culdcept Revolt Limited Edition
Etrian Odyssey V: Beyond the Myth
Pokemon Ultra Sun
Pokemon Ultra Moon
Radiant Historia: Perfect Chronology
Shin Megami Tensei: Strange Journey Redux
Systems
Books
Art of Splatoon
The Legend of Zelda: Legendary Edition, Vol. 5
The Art of Pokemon Adventures
Shovel Knight: Official Design Works (save $7)
UK
Switch
Splatoon 2
Mario + Rabbids Kingdom Battle
Sine Mora EX
FIFA 18
Battle Chasers: Nightwar (new)
Just Dance 2018
Super Mario Odyssey
Fire Emblem Warriors
Xenoblade Chronicles 2
LEGO Marvel Super Heroes 2
The Elder Scrolls V: Skyrim
Troll & I
Rayman Legends Definitive Edition
Rocket League
Yoshi
Kirby
Starlink: Battle for Atlas
The Binding of Isaac: Afterbirth+
Wii U
3DS
Hey! Pikmin
Dr Kawashima's Devilish Brain Training: Can you stay focused?
Culdcept Revolt
Metroid: Samus Returns
Mario & Luigi: Superstar Saga + Bowser's Minions
Pokemon Ultra Sun
Pokemon Ultra Moon
Systems
Splatoon 2 Switch bundle
New 2DS XL – Black and Turquoise
New 2DS XL – White and Orange
amiibo
Inkling Girl (Neon Pink)
Inkling Boy (Neon Green)
Inkling Squid (Neon Purple)
Corrin
Cloud
Pikmin
Accessories
Books
Art of Splatoon
Super Mario Encyclopedia
The Legend of Zelda: Legendary Edition, Vol. 5
The Art of Pokemon Adventures
Shovel Knight: Official Design Works