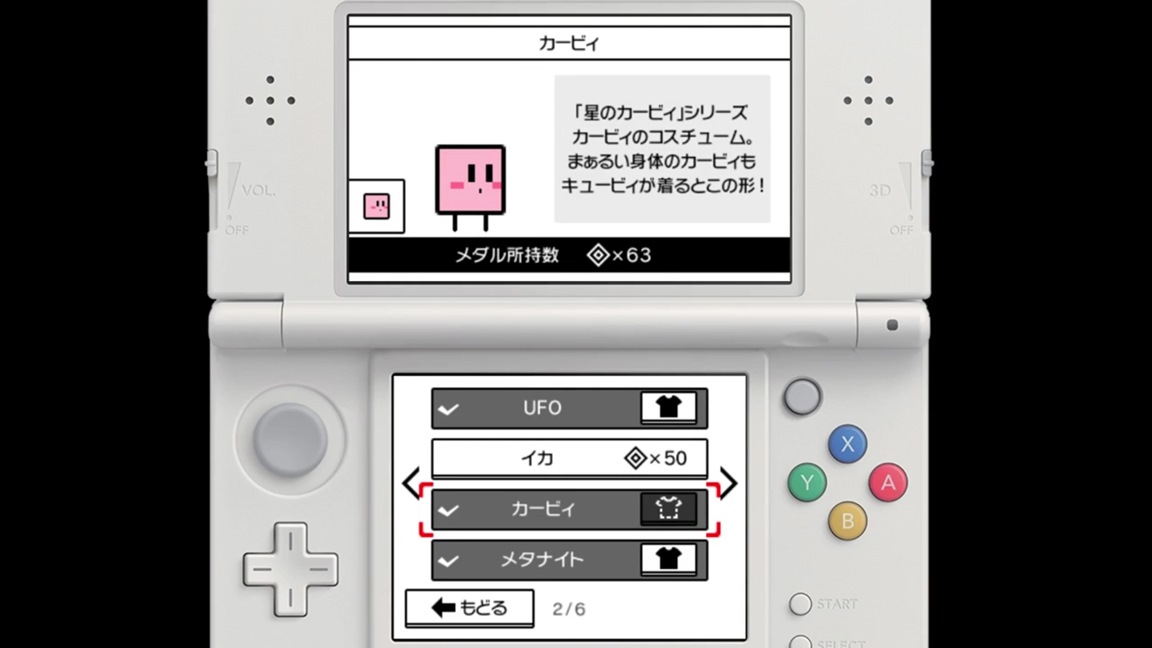 Goodbye! BoxBoy! has a few different Kirby costumes that can be unlocked with amiibo. Take a look at the various outfits below.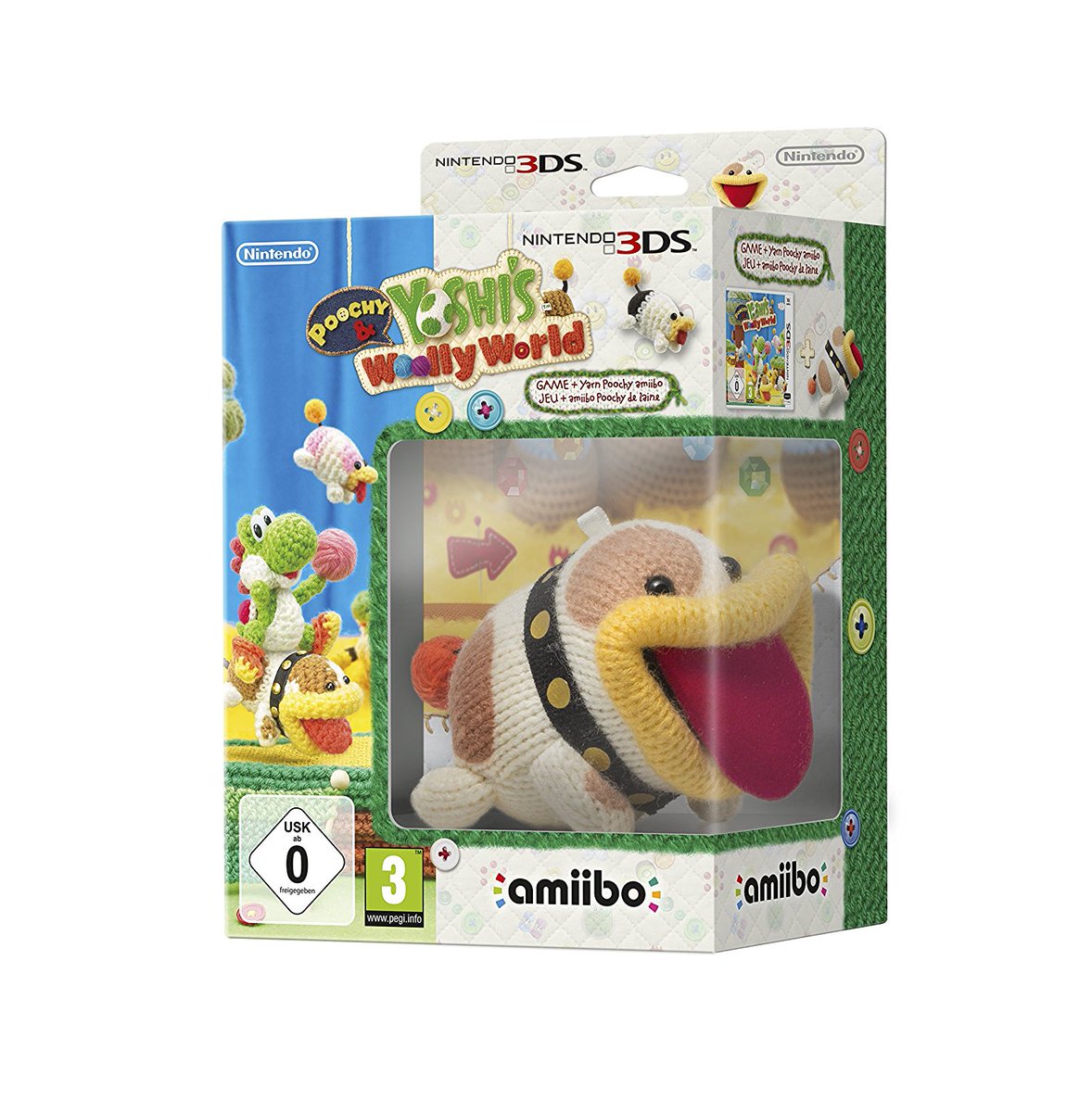 Poochy & Yoshi's Woolly World launches on Friday. For a look at the European amiibo bundle, view the video below.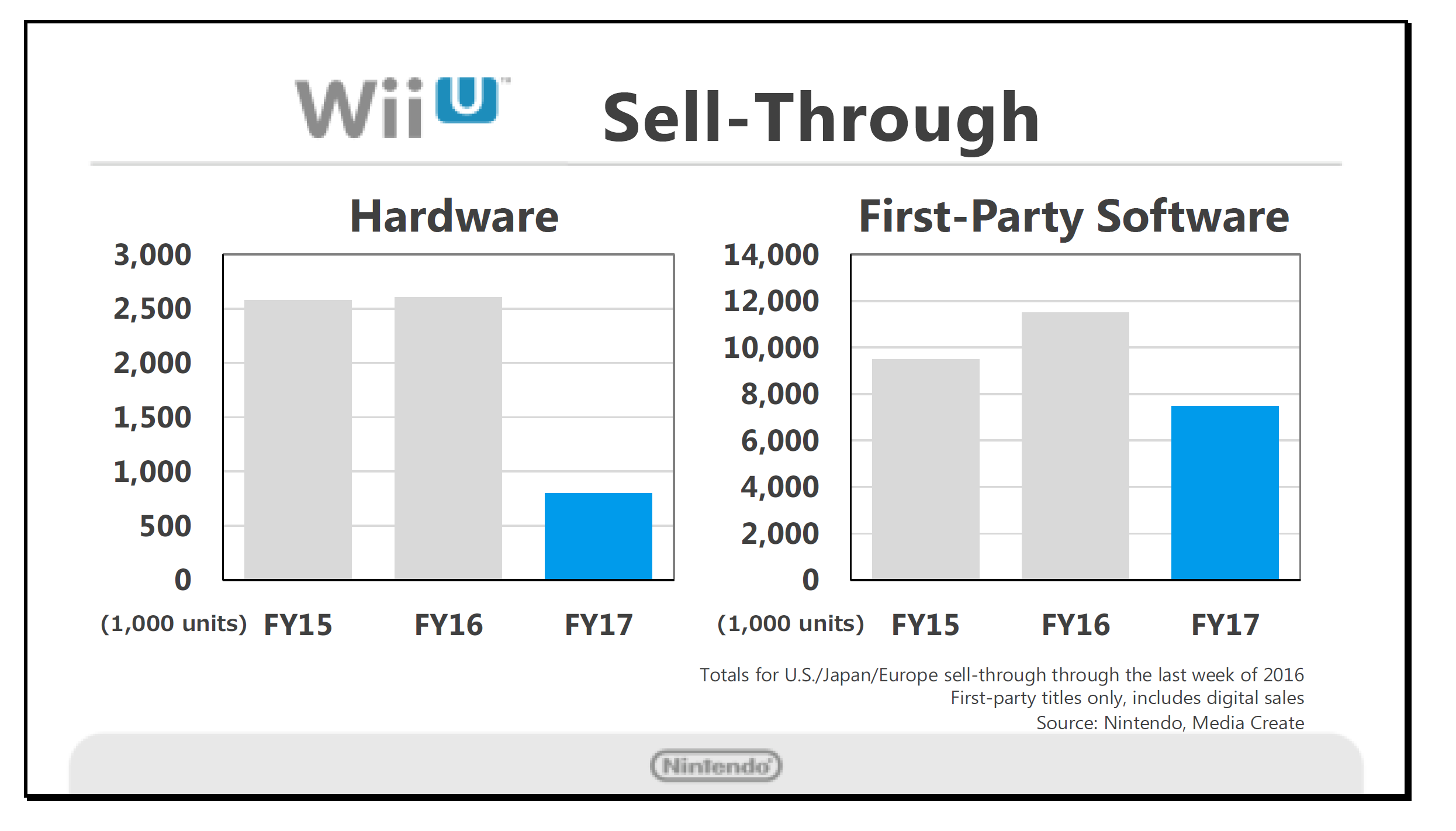 This information comes from Nintendo president Tatsumi Kimishima…
This slide compares sell-through for Wii U hardware and first-party packaged software in Japan, the U.S. and Europe from April 2016 through the last week of the calendar year, compared with the same period over the past two years. We significantly decreased the shipping volume for Wii U this fiscal year compared to the fiscal year ended March 2016 and set our sales expectations at 800,000 units. As a result, hardware sell-through is down significantly compared to the previous two years. Also, there were fewer new titles this year, resulting in reduced trends in software sell-through compared to previous periods, but both the hardware and software results are largely in alignment with our expectations.

This figure shows the sell-in for amiibo figures compared to the previous period. In the previous period, we sold many amiibo, particularly in the Super Smash Brothers series, reaching total sell-in of approximately 20.5 million units. Sell-in for this period was approximately 6.5 million units.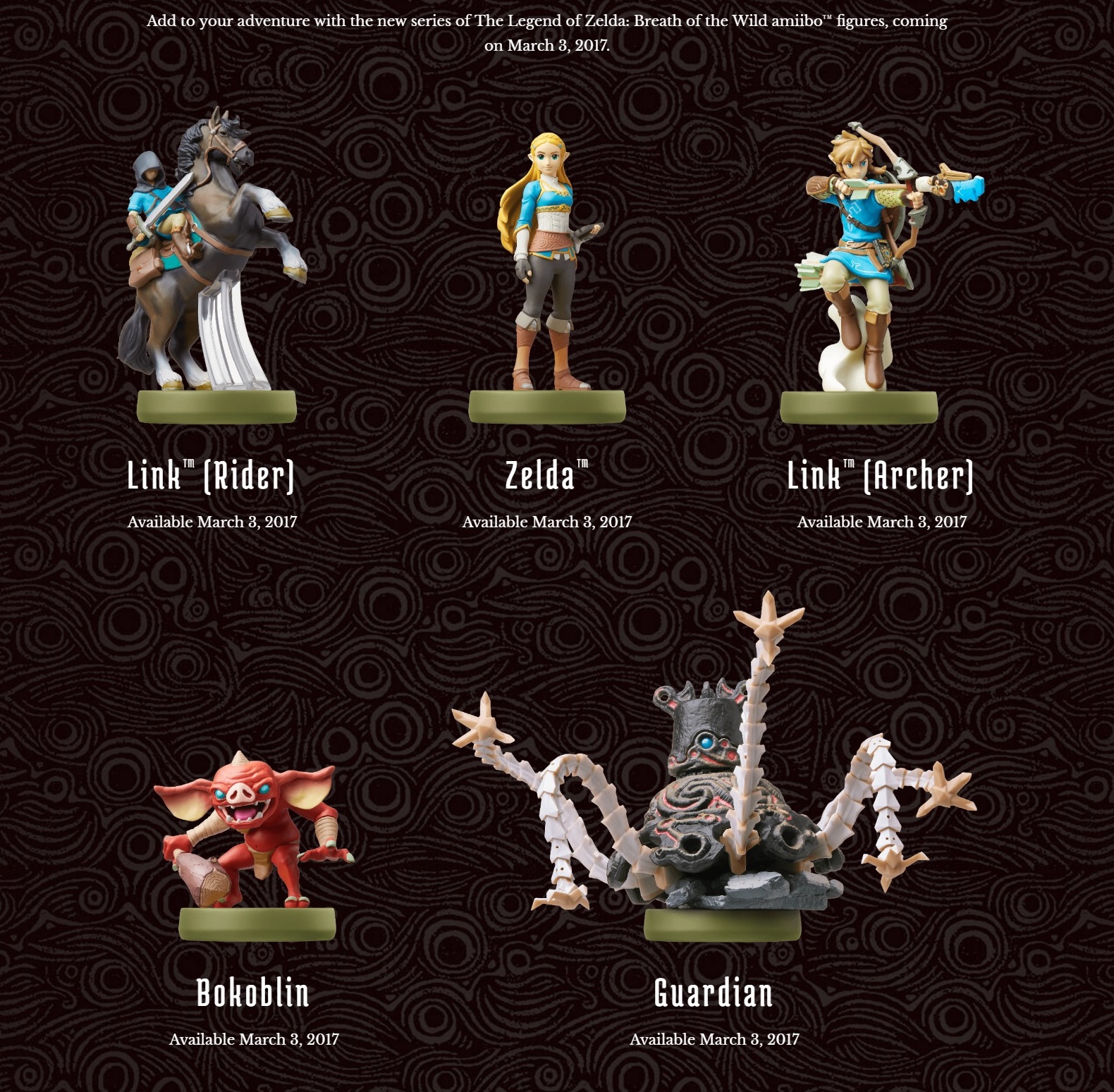 Walmart has discounted the upcoming Zelda: Breath of the Wild amiibo by 20%. All of the figures can be pre-ordered aside from Zelda. If you don't have Amazon Prime or Best Buy GCU, the sale here could come in handy.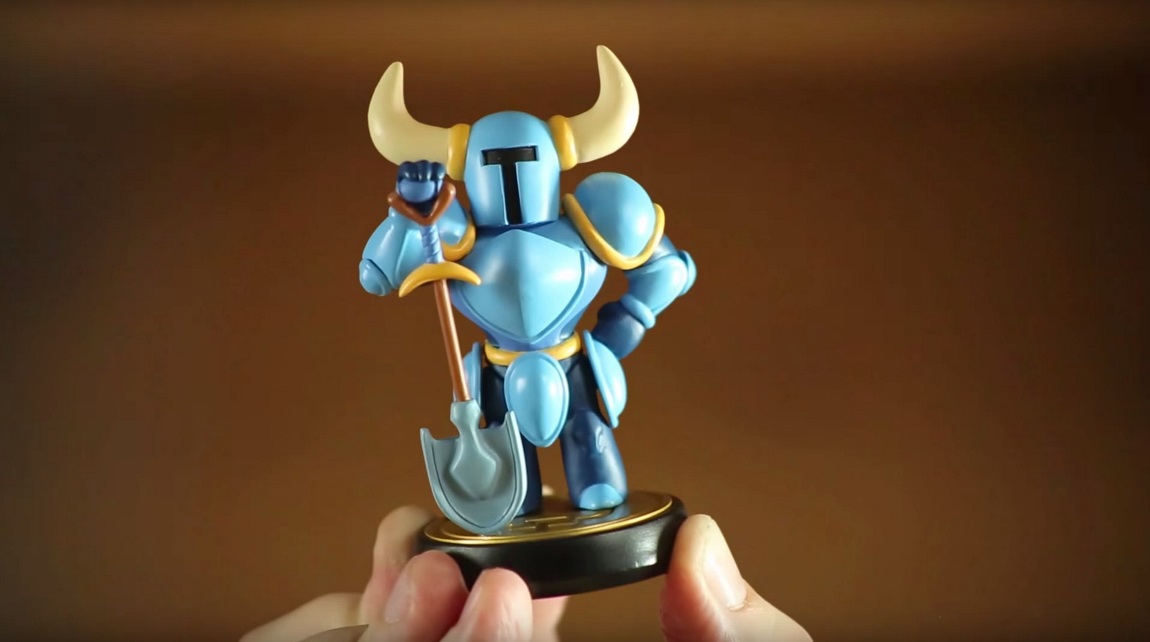 The original Shovel Knight features amiibo support in a variety of ways. Yacht Club Games' special figure unlocks co-op, exclusive challenge stages, and more.
For the newest addition to Shovel Knight – that being Shovel Knight: Specter of Torment of course – Yacht Club Games is once again supporting amiibo. Nintendo's site mentions how you'll be able to "summon a spirit of Shovelry to keep you company during your quest".
That note is specifically stated for Shovel Knight: Specter of Torment on Switch. However, the same functionality will likely be included in the Wii U and 3DS versions as well. Hopefully Yacht Club Games provides additional information before launch in March.
Thanks to whitespy12 for the tip.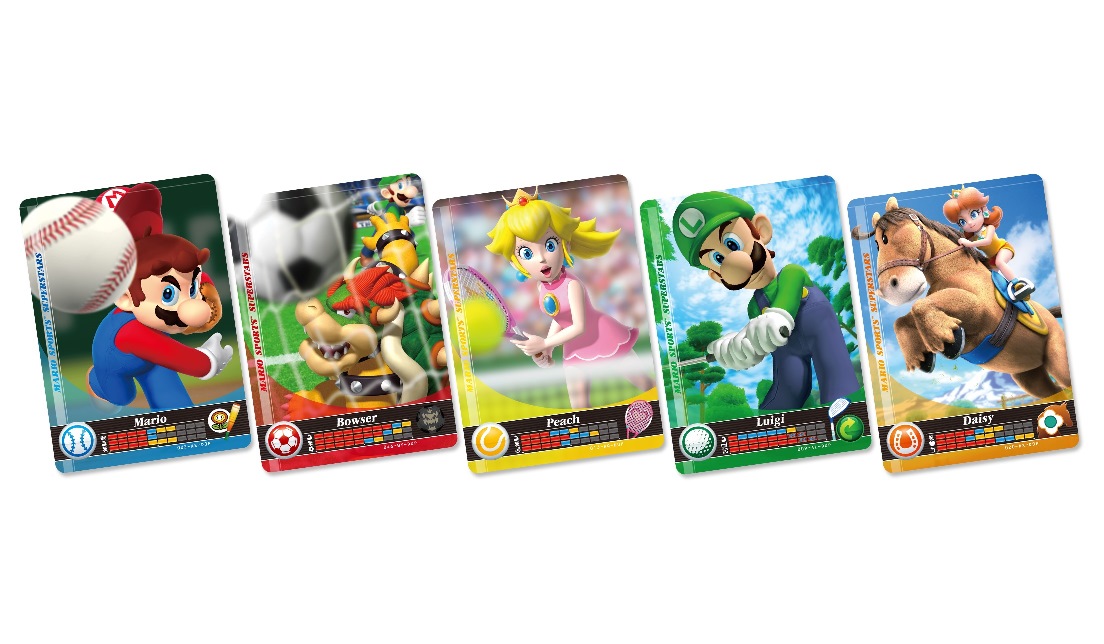 Nintendo shared new details about Mario Sports Superstars, which was just confirmed for a March 10 launch in Europe.
To recap, soccer (football in Europe), tennis, golf, baseball and horse racing are included. Single-player tournaments will be included, along with local and online multiplayer modes.
Here's a rundown of the different sports and features:
"With five fully-fledged sports games included, Mario Sports Superstars offers something for everyone. Football fans will compete in full-on 11-a-side matches, and will need to master both team tactics and individual skills in order to be victorious. Fans of the Mario Golf and Mario Tennis series will be familiar with the classic gameplay on offer in the golf and tennis games here, developed by Camelot Software Planning. Baseball fans will need to work on their batting and pitching techniques, as heavy-hitters such as Bowser are lining up to knock it out of the park in the first Mario-themed baseball title to be released in Europe in over 10 years. In Horse Racing, aspiring jockeys must saddle up, jump over obstacles and gallop to the finish line first to be crowned as champion. Collecting carrots along the way will replenish your stamina, while collecting stars will enable you to use the special Star Dash technique, greatly improving your chances of victory. Players can also show their caring side by visiting their favourite horses in the Stable. By petting, feeding and grooming a horse, players can build a special bond with it which will work to their advantage on the racing track.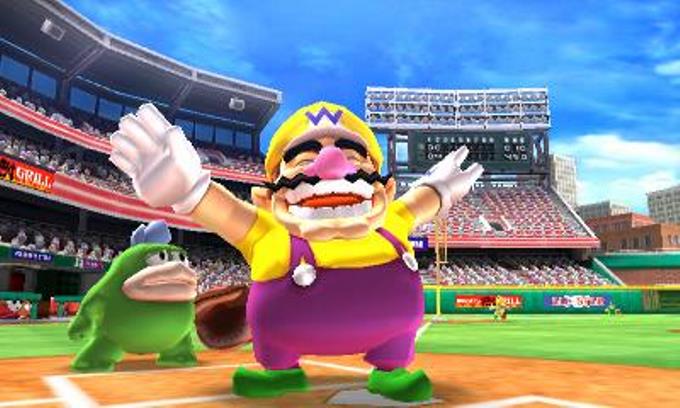 Nintendo released a bunch of new screenshots from Mario Sports Superstars today. Additionally, we have a few images showing off the upcoming amiibo cards. We've posted it all in the gallery below.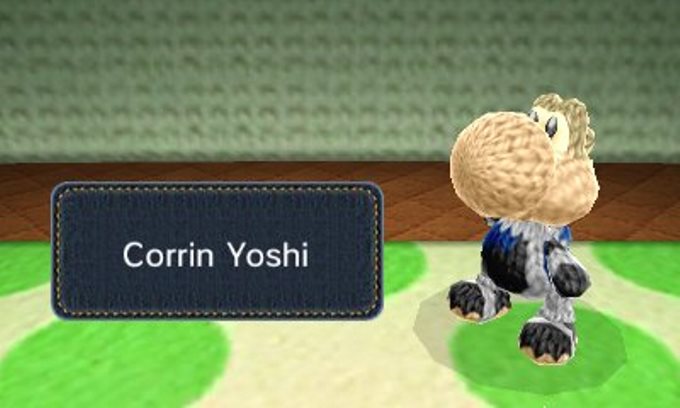 Dataminers have found some interesting tidbits inside the game data from Poochy & Yoshi's Woolly World. Notably, a Corrin costume has been discovered that Yoshi will wear when using the unreleased Corrin amiibo.
Though Corrin was added to Super Smash Bros for Wii U and 3DS last year, we still don't know when we'll see the remaining amiibo figures corresponding with the last characters added. The inclusion of a Corrin costume inside Poochy & Yoshi's Woolly World indicates that at least Nintendo is already preparing the amiibo functionalities ahead of their launch, which could be soon.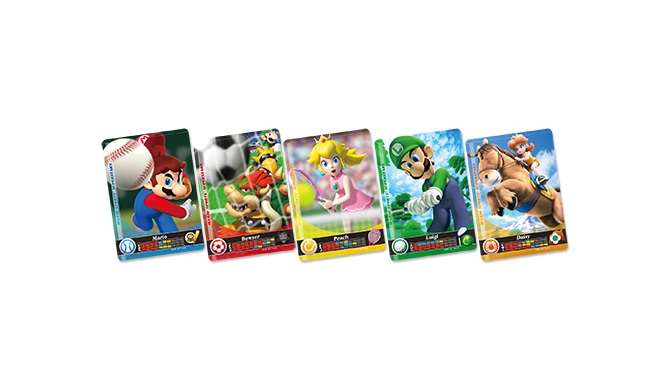 Earlier today, Nintendo made several announcements about 3DS, including new amiibo cards for Mario Sports Superstars. One card will be included with the game itself. Additionally, blind packs of five will be sold beginning on March 24.
The North American amiibo site has now updated with a first look at the new cards as shown above. We also have an image of the packaging image below.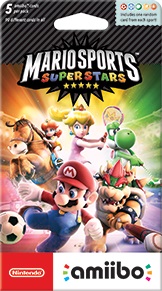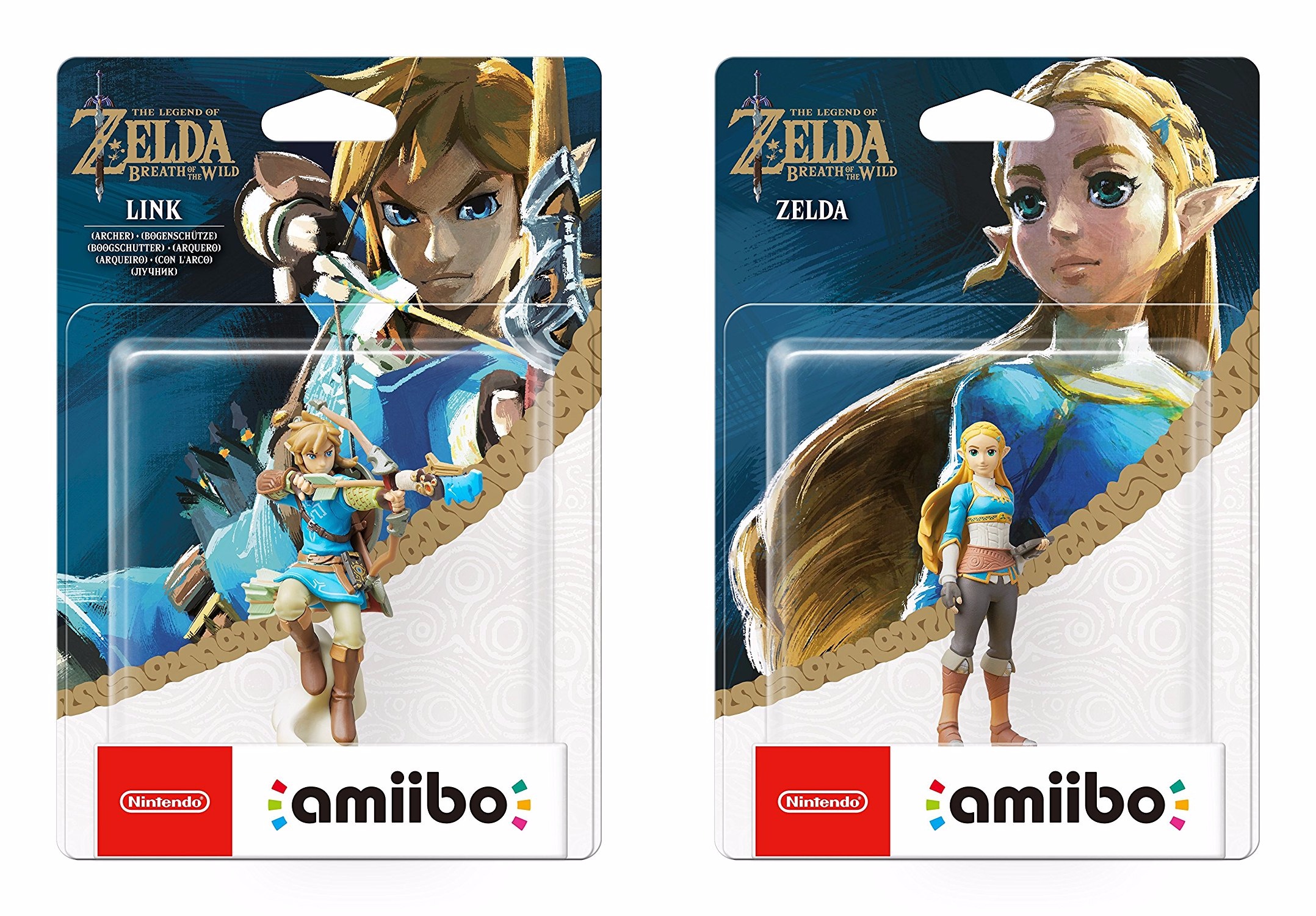 Amazon UK has now opened pre-orders for the new Zelda: Breath of the Wild amiibo. The full set of five are located here. If they sell out, we'll update this post.