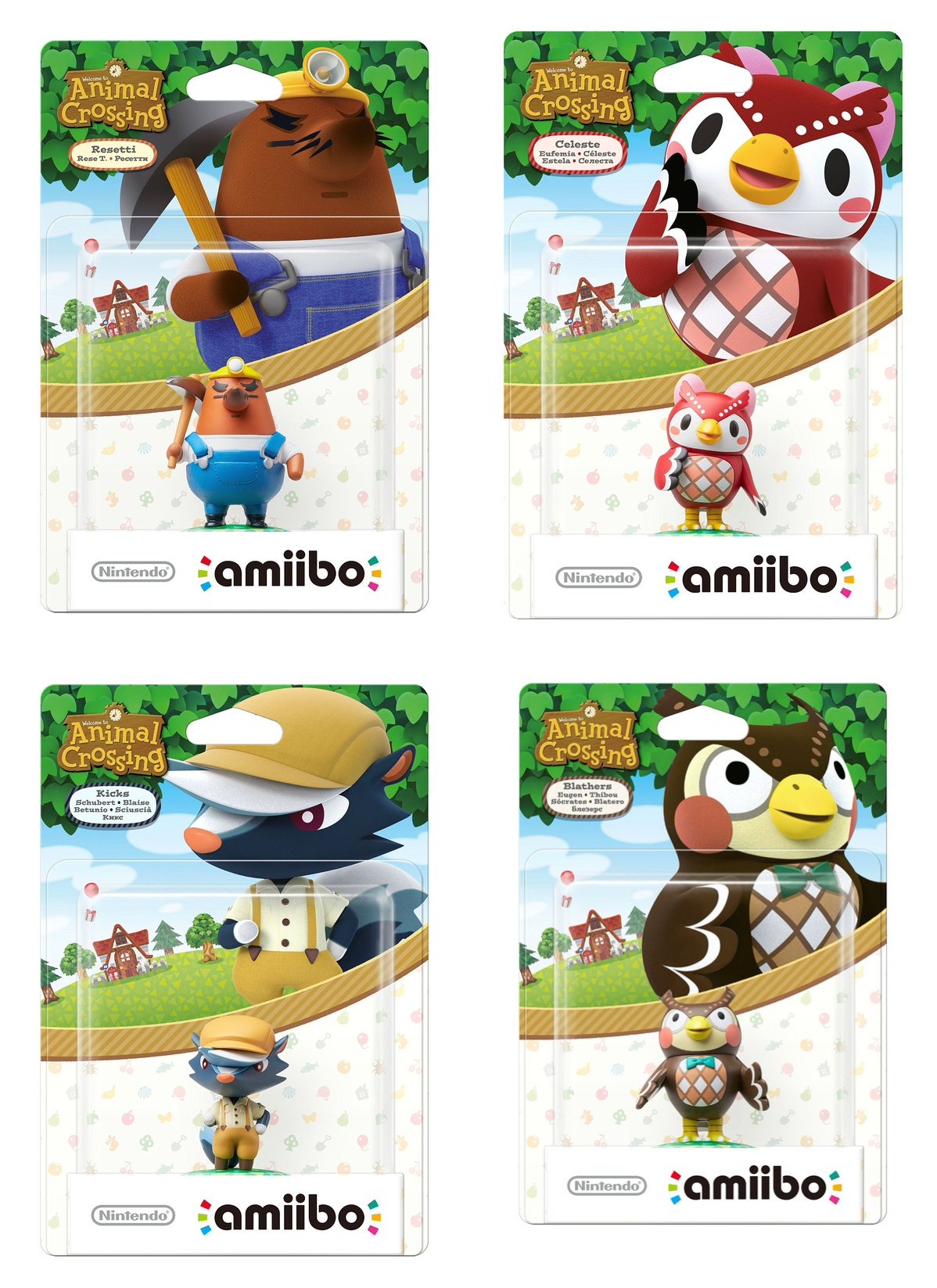 Amazon Germany are now taking pre-orders for the next round of Animal Crossing amiibo. Reserve Resetti, Celeste, Kicks, Blathers through this link.
For those looking to pre-order from a U.S. retailer, reservations probably won't be going up until January.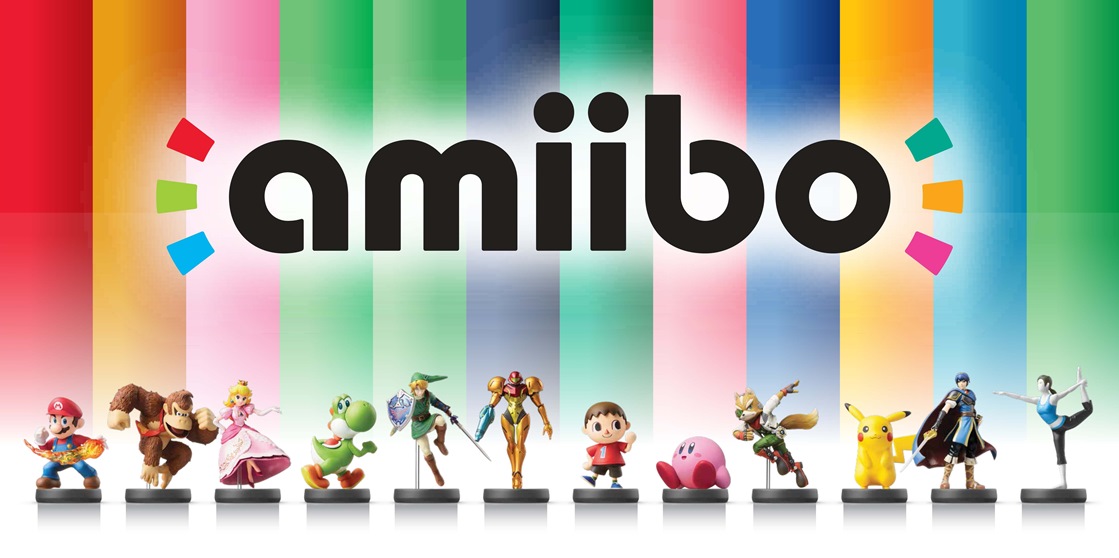 Liam Robertson has once again uncovered something quite interesting. In a report published on NintendoLife, he writes that, according to one his sources, a free-to-play amiibo game is currently in the works. The developer for this is Nintendo Software Technology, who recently made Mario vs. Donkey Kong: Tipping Stars and in the past were responsible for games such as Metroid Prime Hunters and Wave Race: Blue Storm.
Apparently the game is planned for a US release in early 2016 – initially it would be free for anyone who owns a compatible amiibo, though this is apparently only a special promotion for the game's launch. Once that promotion is over, customers will supposedly have to pay to play the game. Nintendo of Europe apparently plans to release the game later on in 2016 for free.
Additionally, Robertson states that, according to his source, there are plans for Nintendo Software Technology to become a mobile-only developer, presumably once development on the free-to-play amiibo game is finished. However, this is apparently only a proposal at the moment and not a final decision.
As always with reports like this, take them with a grain of salt – Liam Robertson has been quite accurate with his reports in the past, however there's always the possibility of things falling through at the last minute or other internal developments leading to the project not being completed after all.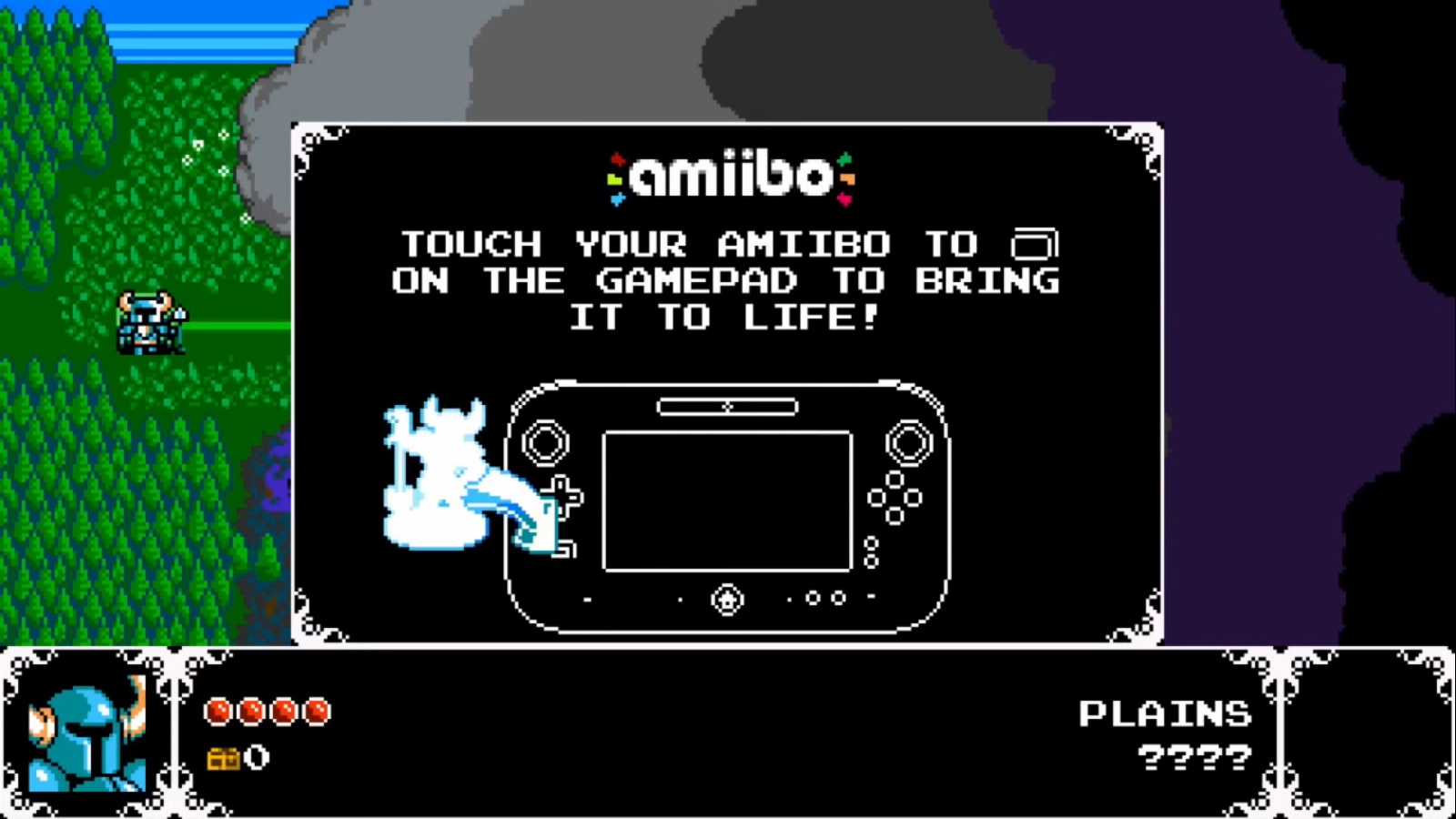 Now that the new Shovel Knight amiibo update is out in Europe, we can see what sort of new elements are introduced in the game. The video below shows power ups, weapons, and more.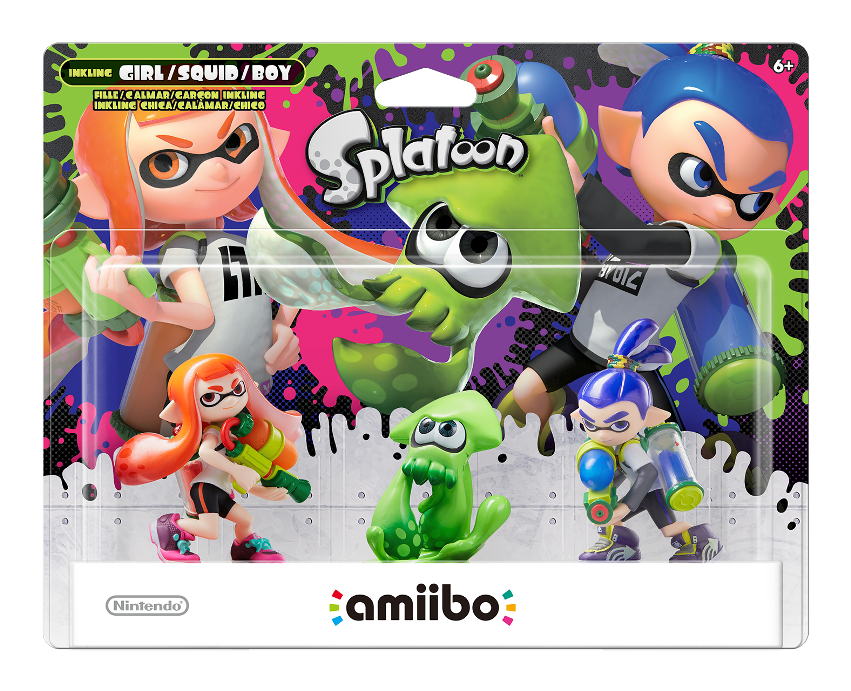 The Splatoon amiibo 3-pack is on stock on Amazon, and you can save a bit of cash. The bundle is down to $30 as of this moment. If interested, place an order here.
I'll also quickly mention that the Animal Crossing amiibo 3-pack is still available for $30. That one can be found here
.

Update: GamesBeat's report has been updated. The author made an error, and actually meant amiibo. So to clarify: over 11 million amiibo have been sold in just the United States (not worldwide).
---
We have an extra piece of information stemming from this month's NPD report. Nintendo has confirmed that sales of the Wii U have surpassed 11 million units. Now, even though the news comes as part of the November NPD results (which are US-focused), that figure should be worldwide.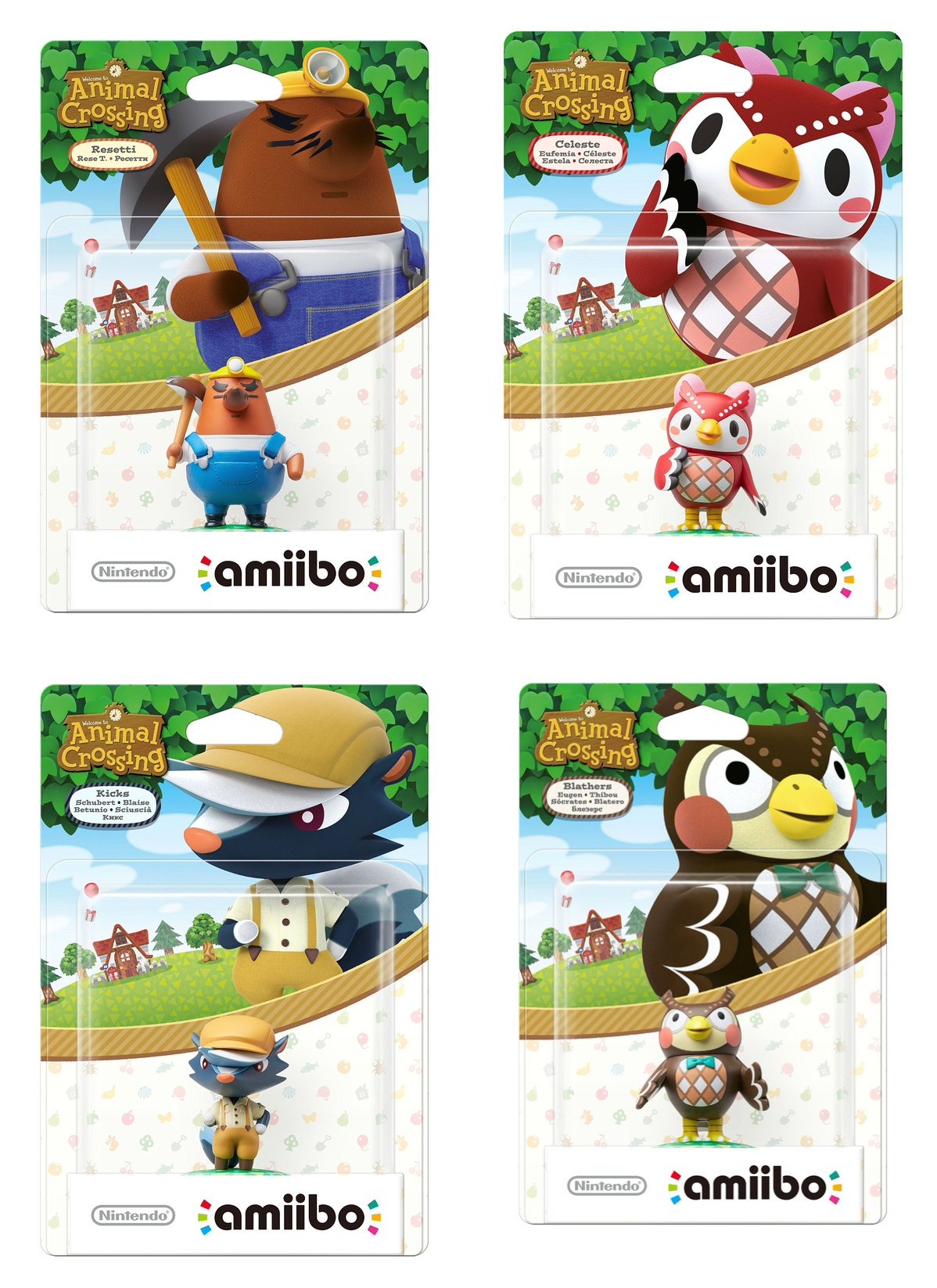 Packaging images have arrived for four upcoming amiibo. You can see the boxes for Resetti, Celeste, Kicks, and Blathers above. It was announced yesterday that all of these figures are heading to Europe on January 29.
We all know that Mario & Luigi: Paper Jam lets players obtain cards for use in battle by scanning amiibo. But interestingly, there are also "sparkle" cards that can be obtained by registering two amiibo of the same character. One example would be to use Mario from the Smash Bros. line as well as one from the Mario Party line.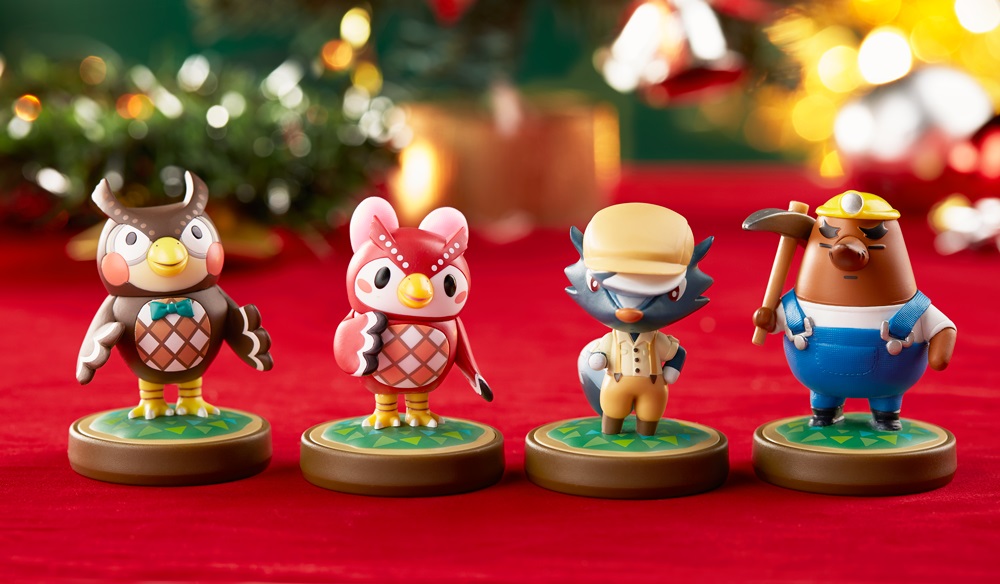 Four more Animal Crossing amiibo are arriving in Europe next month. Consumers will be able to purchase Blathers, Celeste, Kicks, and Resetti figures starting on January 29.
Here's the news from the Animal Crossing Twitter account:
[News] These four amiibo are all set to arrive in stores on 29/01/2016! pic.twitter.com/X93ofcoYwB

— Animal Crossing UK (@AC_Isabelle) December 9, 2015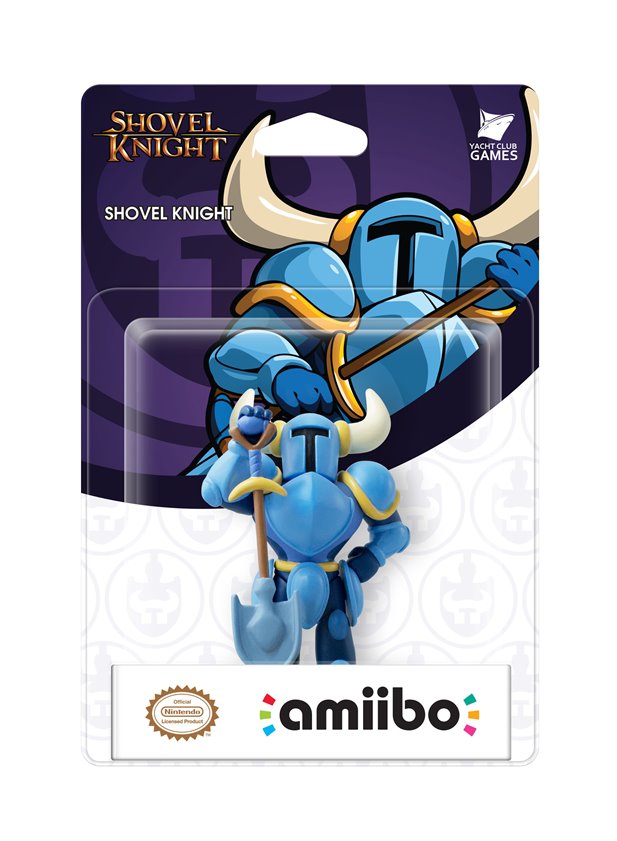 The Shovel Knight amiibo has been delayed at a pair of retailers in the UK. A customer email coming from Nintendo's official store states that orders are expected to be delivered on December 14. GAME, meanwhile, says figures won't arrive until December 18. It's not a massive delay, but one consumers should be aware of!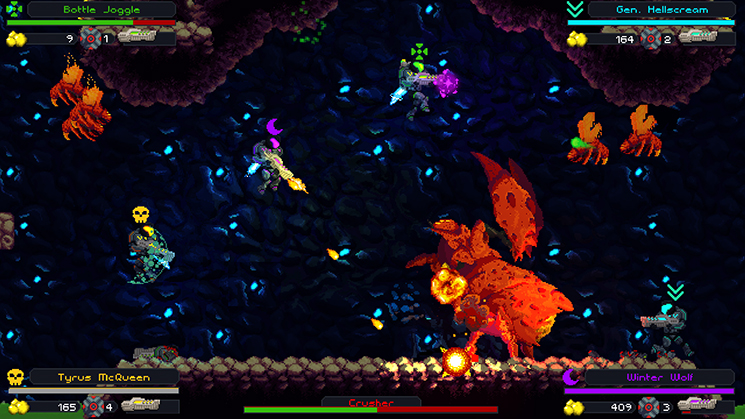 During the [email protected] event a few months back, amiibo support was announced for the indie game Hive Jump. Developer Graphite Lab has since shared a little bit of additional information about what we should expect from the functionality.
In a recent interview, it was stated that you can use amiibo to unlock "custom challenges and unique treasures". It's a work-in-progress though, so Graphite Lab can't share any other information just yet.
Here's the full quote:
"Let me start by saying we would LOVE to have Samus in the game, but I don't know if that is on the table. There are a lot of very good reasons why a cameo might not make sense for our game right now. We are planning on including custom challenges and unique treasures which could only be unlocked with amiibo. This feature is still in development so we're not at a point where we can share more just yet."