Nintendo and Intelligent Systems will be releasing the soundtrack of the first two GBA Fire Emblem games, Binding Blade and Blazing Blade, in Japan on December 19. The soundtracks for both games will be released as one package with several goodies included for 5,200 Yen.
A total of 170 tracks will included on five discs – 70 tracks on two discs for Binding Blade and 100 tracks on three discs for Blazing Blade. Each game also gets its own 8-page, full-color booklet with illustrations and interviews. Also included is a bonus disc called "Fire Emblem Music Box" featuring rearrangements of ten tracks from both games in the style of a music box. The final item in the box is a "sound rubber strap", a sort of rubber cushion that press a variety of sound effects from both games when you squeeze it.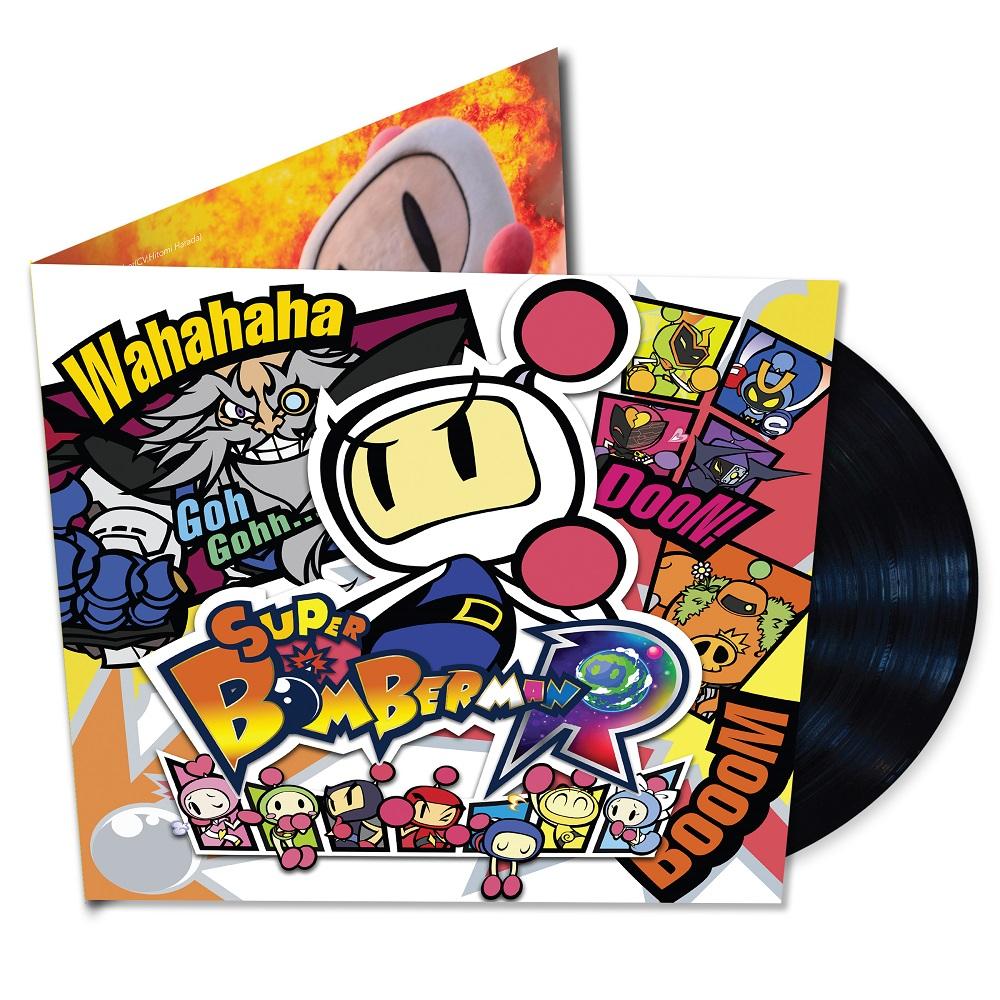 Konami has announced that they are working with premiere video game soundtrack record label Sumthing Else Music Works to release an official vinyl soundtrack for Super Bomberman R.
This coveted collector's item is set to become available on or around November 23, and pre-orders are now open through Sumthing Else's direct-to-consumer online store. The track list for the music collection is included below.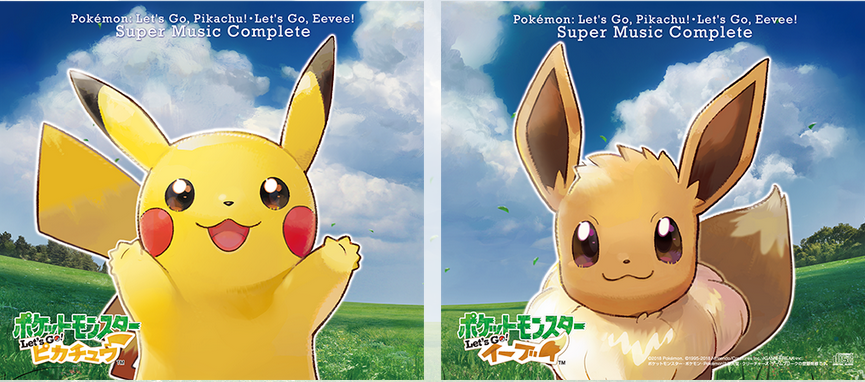 The soundtrack for Pokemon: Let's Go Pikachu! & Let's Go Eevee! will be released on CD in Japan on December 1st. This release comes with two discs containing the soundrack of the Let's Go games, a 60-page full-color booklet as well as an additional bonus disc with remixed music from Pokemon Red, Green and Yellow. The soundtrack will cost 3,500 Yen.
No Western release has been confirmed so far, though there's a good chance this will at least get a digital release in the West, as was the case with some previous Pokemon soundtracks.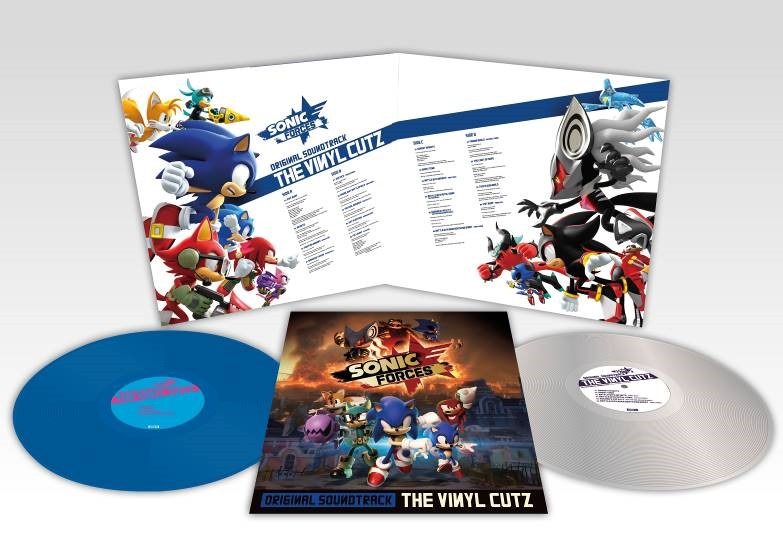 SEGA has announced that the official soundtrack of Sonic Forces will be released on July 31. Titled "Sonic Forces Original Soundtrack – The Vinyl Cutz", it contains 19 tracks on two vinyl discs. Below is the track list:
Side A
Fist Bump
Infinite
Fighting Onward – Space Port
Nowhere to Run – Prison Hall
Side B
Justice – Park Avenue
Moonlight Battlefield – Aqua Road
Virtual Enemies – Capital City
Set in Motion – Guardian Rock
Fist Bump – SXSW ver.
Side C
Sunset Heights
Ghost Town
Battle with Infinite – First Bout
Battle with Metal Sonic [US ver. Remix]
Eggman's Facility [Rhythm and Balance Remix]
Battle with Mega Death Egg Robot – Final Phase
Side D
Fading World – Imperial Tower
The Light of Hope
This Is Our World
Fist Bump – Piano ver.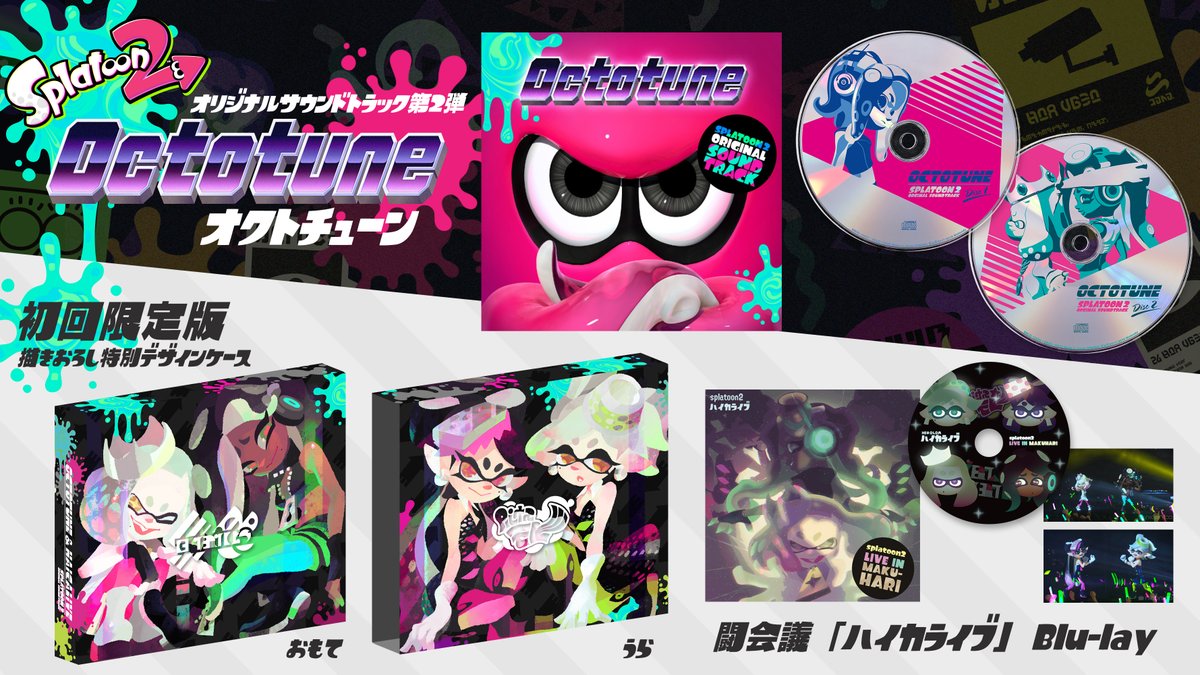 Splatoon 2's second soundtrack album, Octotune, is being released in July in Japan. Today, the official Splatoon Twitter account revealed the packaging of the limited edition of the soundtrack, including special new artwork of the Squid Sisters and Off the Hook on the front and back side of the box.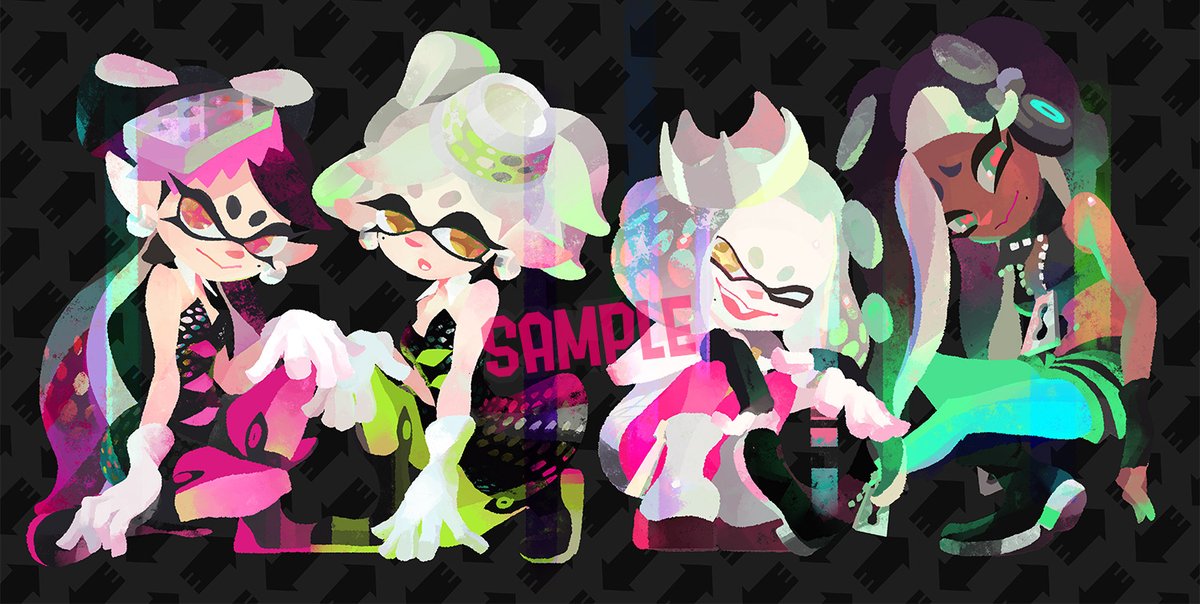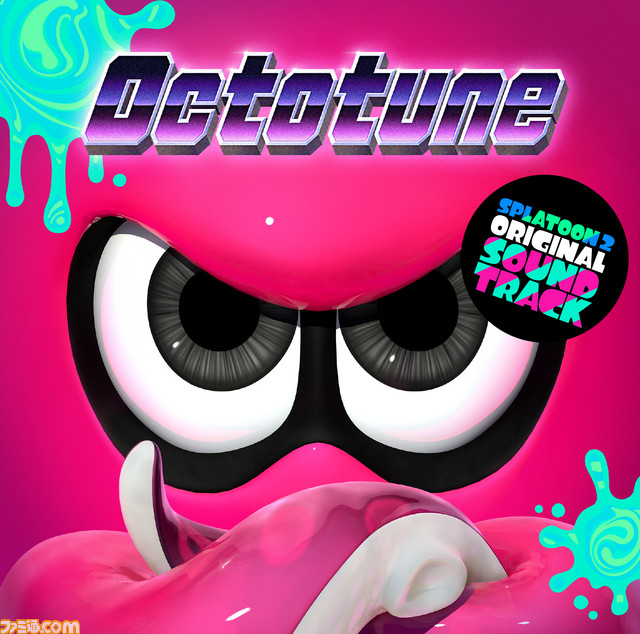 Today, Nintendo announced the second soundtrack album for Splatoon 2, titled "Octotune". Appropriately, it will contain music from the game's upcoming Octo Expansion pack. The soundtrack will come with two CDs: the first one contains tracks from Octo Expansion as well as music that has been added to the game since release via software updates. The second CD contains a recording of the live concert performance that was held at Game Party Japan 2018.
There will also be a special first-print edition of the soundtrack that also contains a video recording of that performance on Blu-Ray. The standard edition will cost 3,200 Yen while the first-print edition will cost 4,800 Yen. Both will be relased on July 18th in Japan.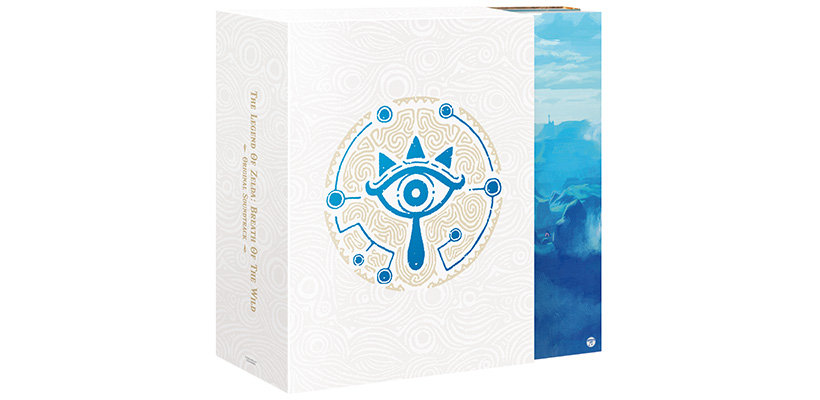 Update: Bumped to the top. You can reserve the limited edition on Play-Asia here (with $5 off) and the standard edition here (thanks Jake and axel). We also have a few more photos below.
---
Original: Following Xenoblade Chronicles 2 earlier this week, Nintendo announced today that they will also release the official soundtrack for The Legend of Zelda: Breath of the Wild in Japan. Releasing on April 25, it will come in two version: a first print limited edition and a standard edition.
The limited edition, which will cost 7,000 yen, pictured above, comes with the following: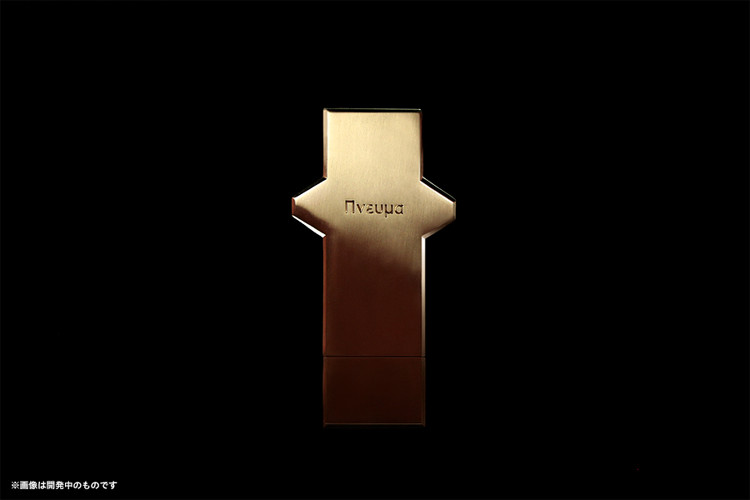 The latest "Production Notes" behind the scenes look at the development of Xenoblade Chronicles 2 is all about the game's soundtrack. More importantly, however, is the fact that main composer Yasunori Mitsuda revealed that the full official soundtrack from Xenoblade Chronicles 2 will be released in Japan on May 23rd this year. The soundtrack will be released in three different versions: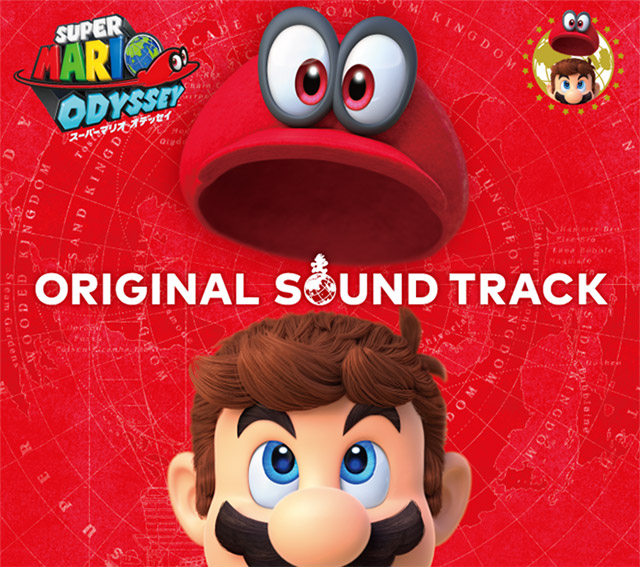 It's quite rare for Nintendo to make the soundtracks of their first-party games available to purchase, but it seems like they'll be making an exception with Super Mario Odyssey. Nintendo has announced that a Super Mario Odyssey "Sound Selection" will be available on iTunes starting tomorrow, December 22nd. As the name implies, this isn't the full soundtrack release, but only a small sample of it. The following twelve tracks will be included:
Cascade Kingdom
Tostarena
Steam Gardens
New Donk City
Jump Up, Super Star! (New Donk City Festival Edition)
Shiveria
Bowser's Castle
Break Free! (Lead The Way)
Jump Up, Super Star! (Japanese version)
Break Free! (Lead The Way) (Japanese version)
Jump Up, Super Star! (Karaoke version)
Break Free! (Lead The Way) (Karaoke version)
If you want the full soundtrack, you're going to have to wait a little while longer.The official Super Mario Odyssey soundtrack will be released in Japan on February 28th 2018, for the price of 4,600 yen. It will come on a total of four discs – the first three discs will feature 31 tracks each, while the fourth one will contain 43 tracks, for a total of 136 tracks. The soundtrack will also come with a booklet featuring comments from Aimi Mukohara (the Japanese voice actress for Pauline and performer of Jump Up, Super Star! and Break Free!) and the development team, as well as two sheets of stickers. No word yet on a Western release of the soundtrack, so you might have to import this one from Japan.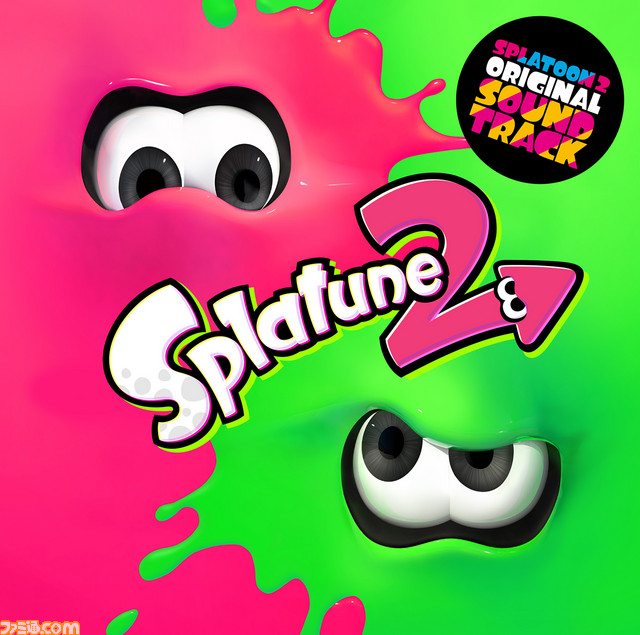 Japan is getting two pieces of Splatoon 2 merchandise in November that are sure to be extremely popular: the official soundtrack (Splatune 2) and an art book.
The soundtrack will feature all songs from the game in addition to various sound effects and jingles. It will also come with a jacket for each of the in-universe bands, a roundtable discussion with Wet Floor (one of those bands), an interview with Marina, comments from the developers as well as a Splatoon-themed guitar pick. The soundtrack will cost 3,200 Yen.
The art book obviously features a ton of art from the game, including character design concept art, fashion design sketches, logos and more. Here are some preview images: