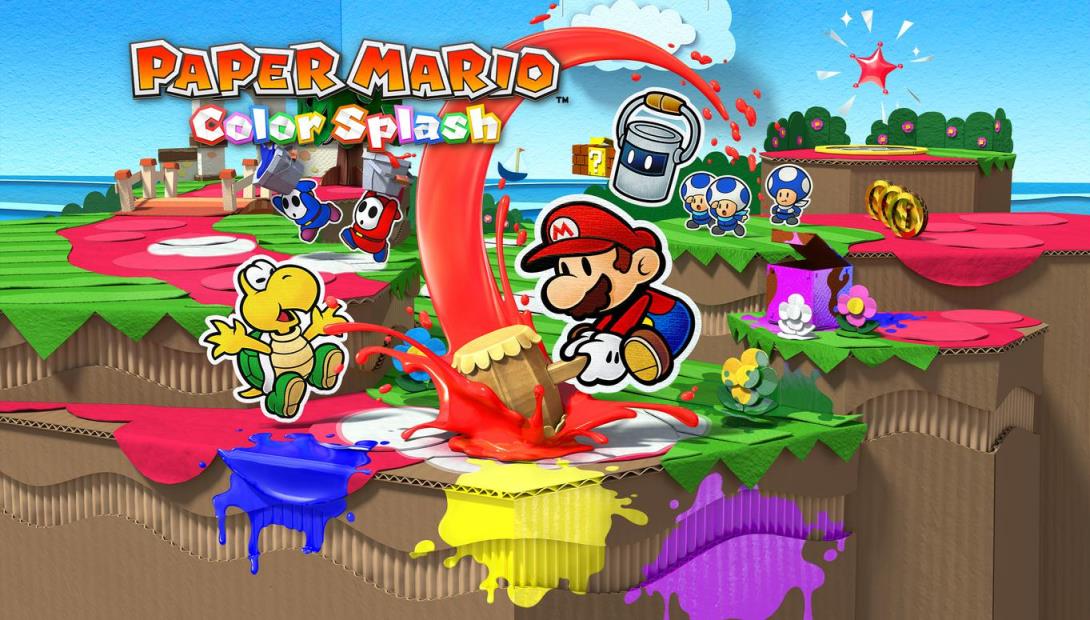 In a recent issue of Nintendo Dream, Nintendo and main developer Intelligent Systems spoke in-depth about Paper Mario: Color Splash. Representatives from both companies were asked about the color theme, why the Koopalings appeared, the music, and more.
We've prepared a translation of the noteworthy comments from both Nintendo and Intelligent Systems. If you're interested in reading up about the game for additional insight, continue on below.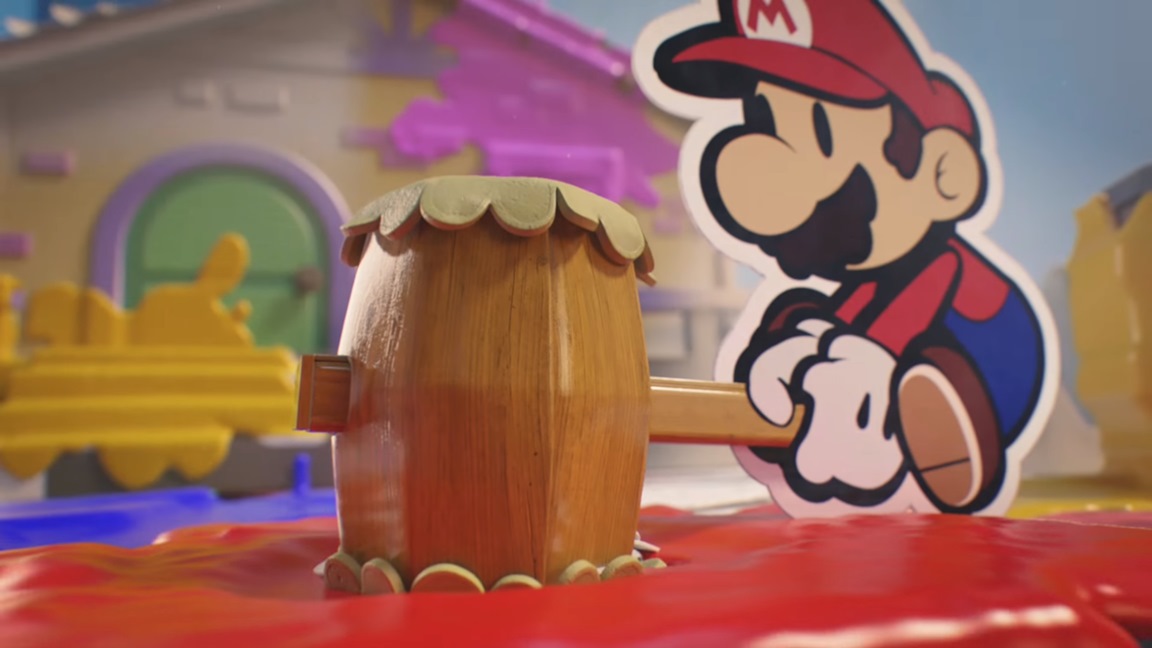 Game Informer has now published its full interview with Paper Mario: Color Splash producer Kensuke Tanabe. Tanabe was asked about a variety of topics, including the inspiration behind repainting the world, whether the team ever considered ditching combat entirely, and the team's sense is for what fans of the Paper Mario series would like to see in the future.
Continue on below for a roundup of Tanabe's notable responses. Read the full interview on Game Informer here.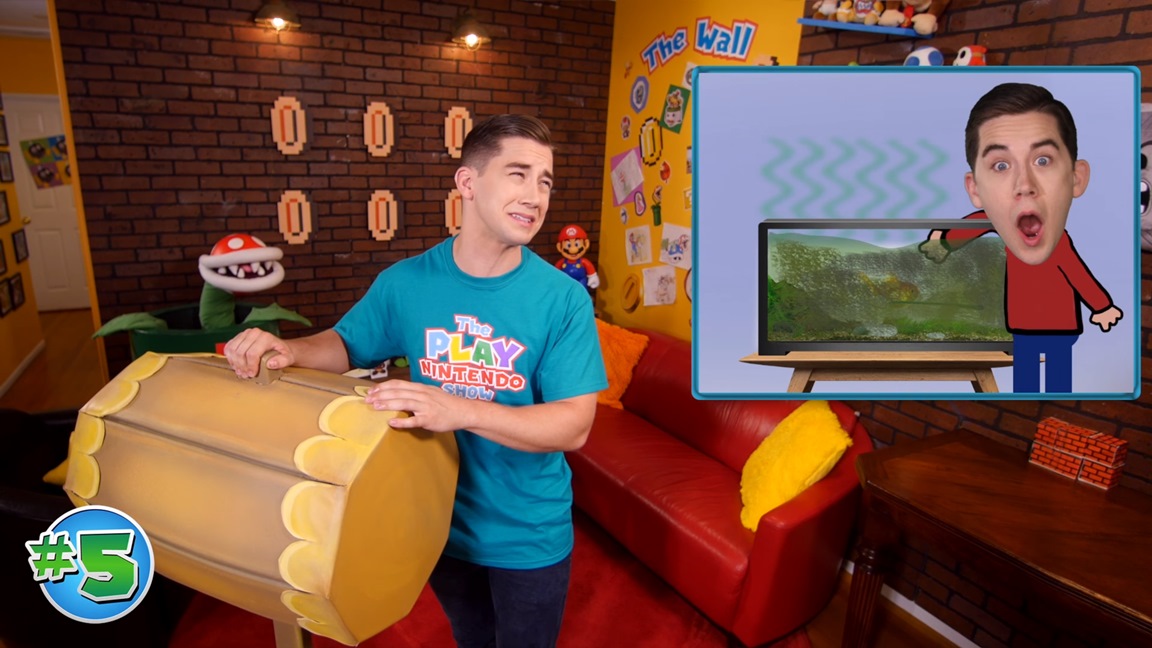 The latest episode of the Play Nintendo Show has gone live. View the new video below, which focuses on Paper Mario: Color Splash.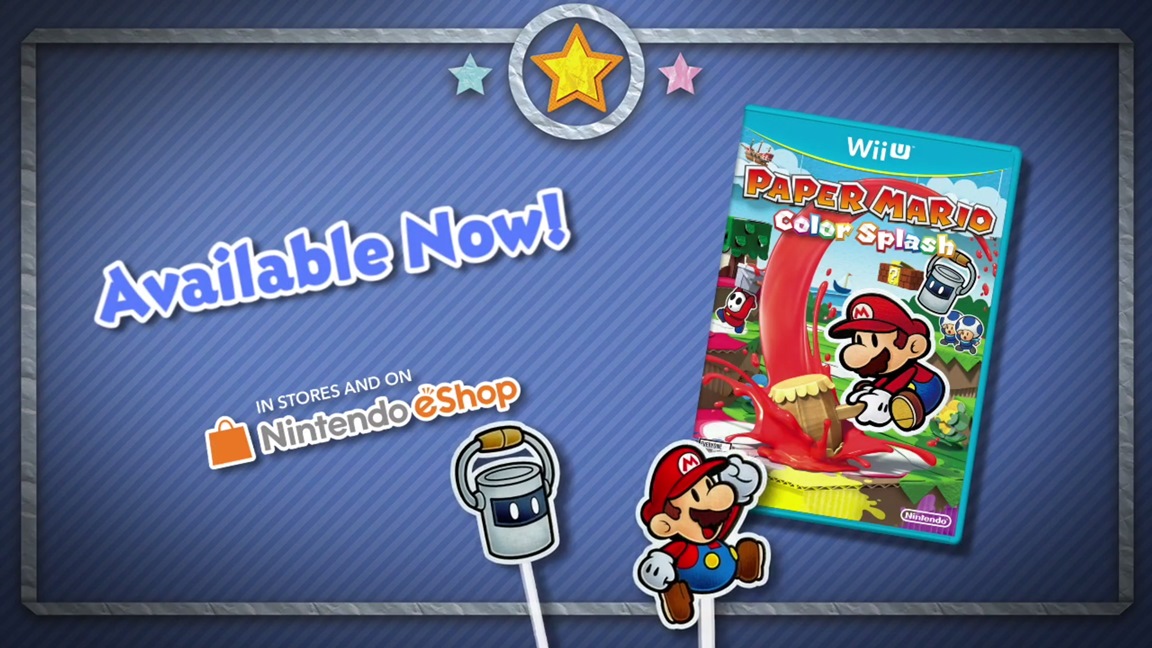 Nintendo uploaded a new Paper Mario: Color Splash video today that servers as an accolades trailer of sorts. View it below.
Here's something rather strange about Paper Mario: Color Splash. In the North American and European versions, the washing machine design differs between the two regions. For those who are unaware, this is one of the "Thing" cards in the game.
It's currently unclear why two unique models were prepared. This sort of makes you wonder what's in the Japanese version!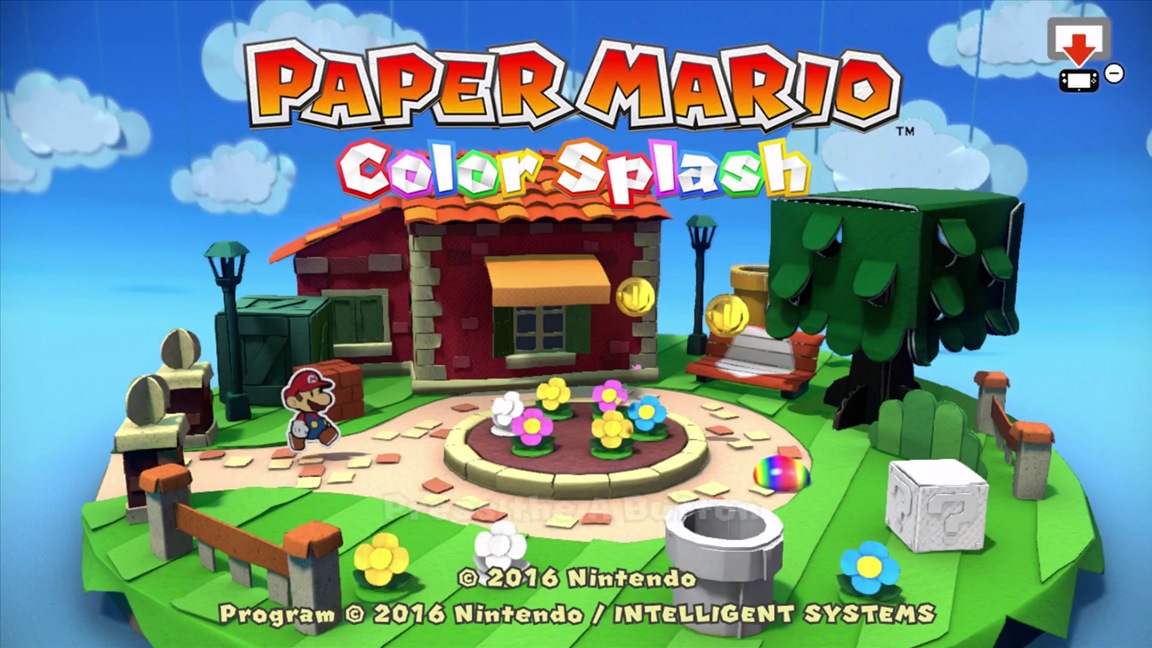 We have a handful of additional art from Paper Mario: Color Splash. The gallery below shows characters, the map (including what it looks like "filled in"), and more.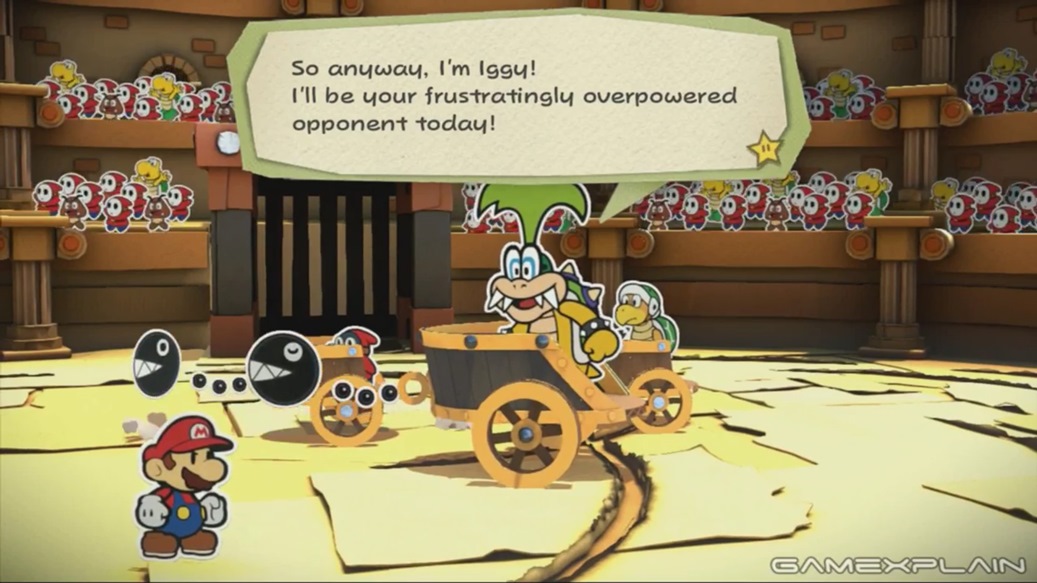 We've known for awhile that Paper Mario: Color Splash would be featuring the Koopalings as boss fights. Now you can see what each battle looks like in the video below.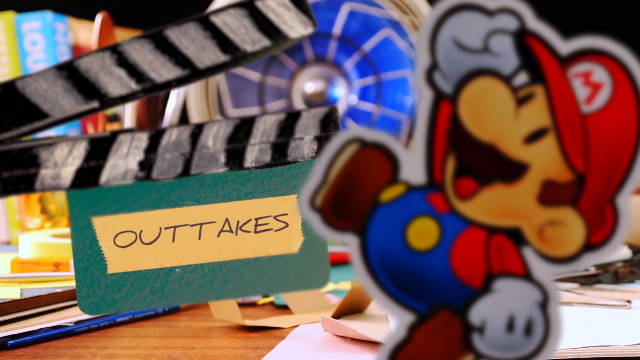 With Color Splash's release, Nintendo has released a short video showing "Outtakes" of the game. The stop-motion feature sees Paper Mario trying to go through a scene while various things go wrong. Check it out below: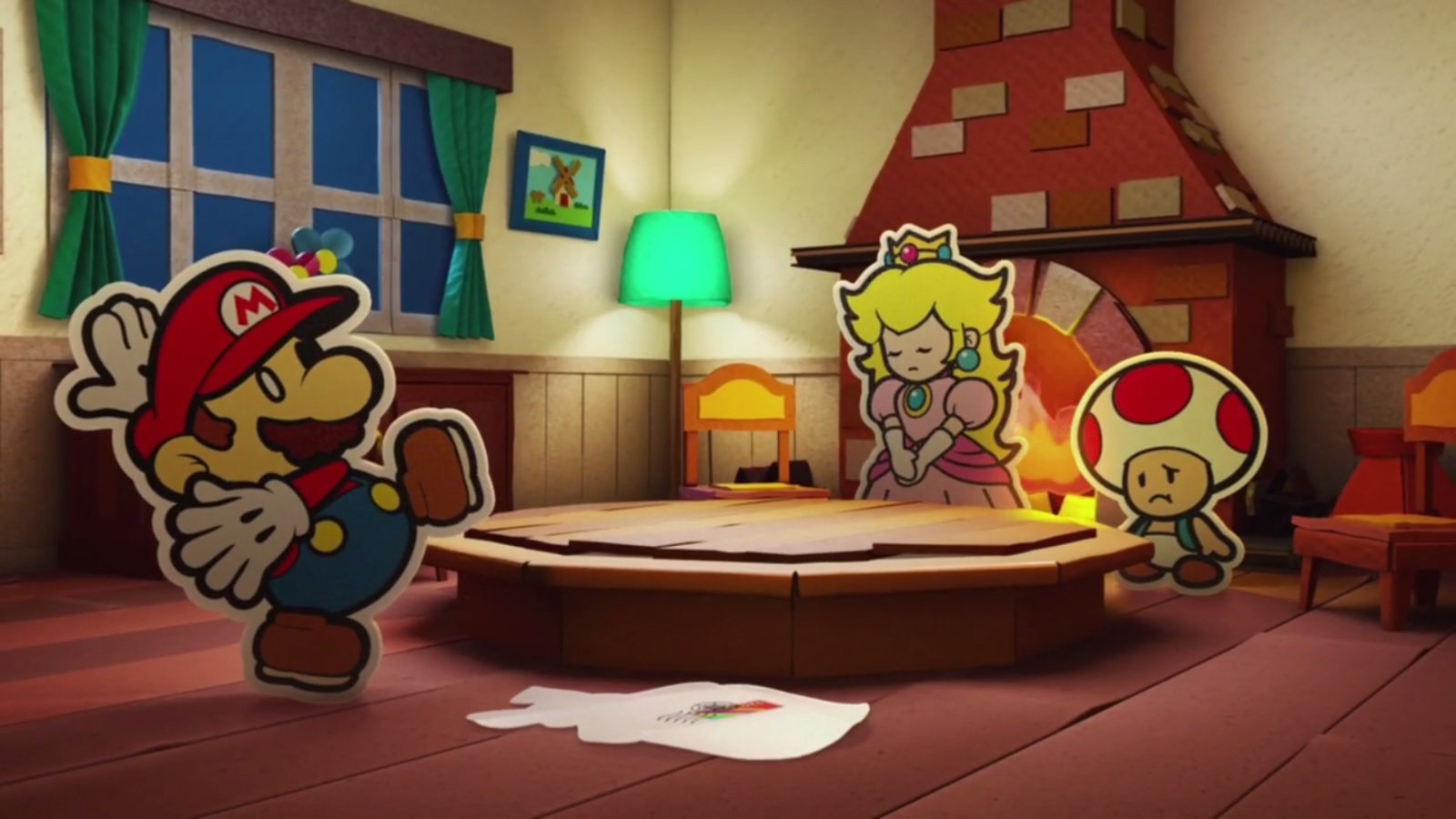 If you're curious about how Paper Mario: Color Splash ends, then Gamexplain has your back. They've uploaded the final boss fight from the game. It's behind the break, to avoid spoilers: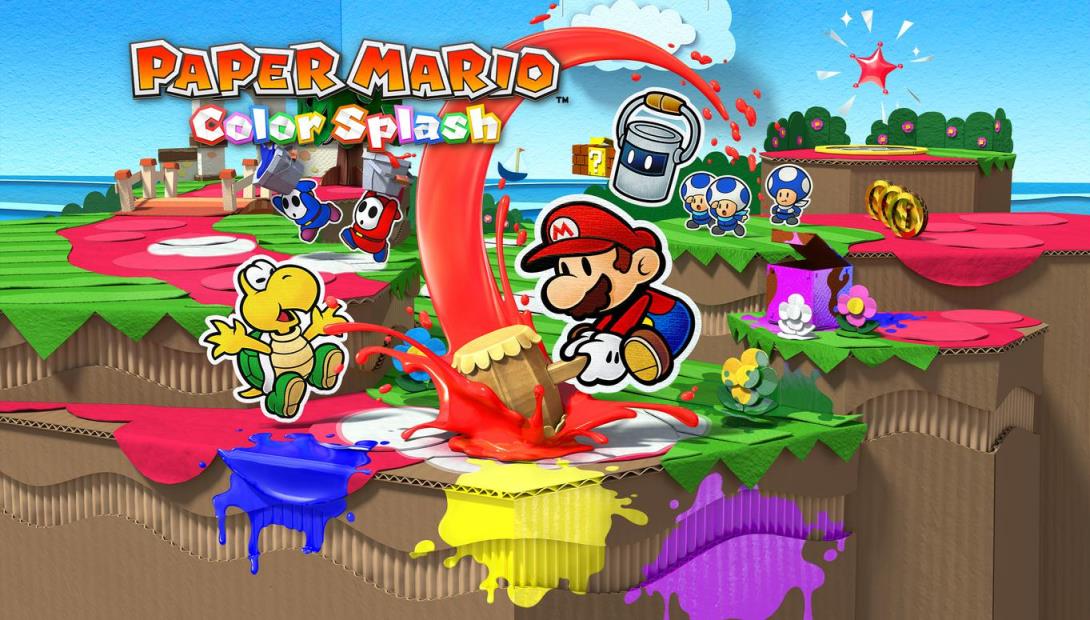 The days of physical manuals are all but gone, but Paper Mario: Color Splash makes up for it with a rather neat digital one that can be accessed from the main menu. The manual itself is stylish, but it also includes things like the staff credits and even commentary from the developers.
We have footage of the manual, though we're putting it after the break to be on the safe side with spoilers. The last couple of minutes contains developer comments which gets into later parts of the game.