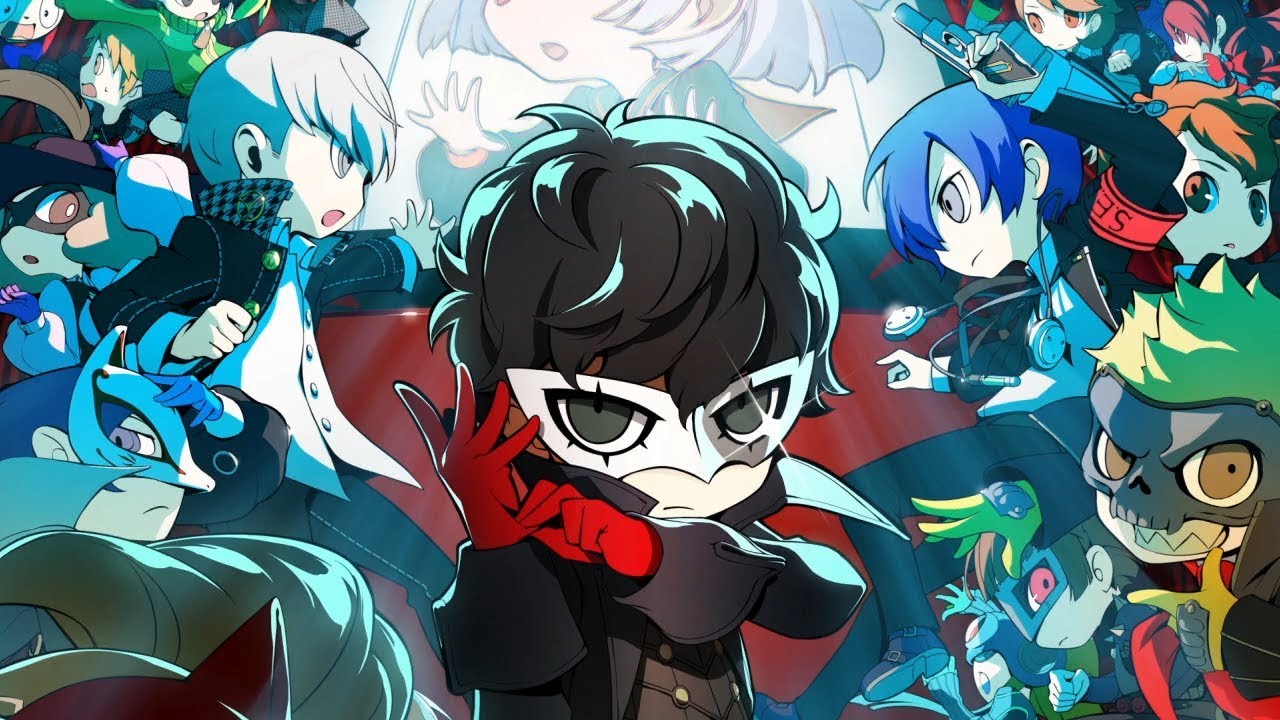 Persona Q2 makes its debut in the west today. The game has now received its official launch trailer, which we have below.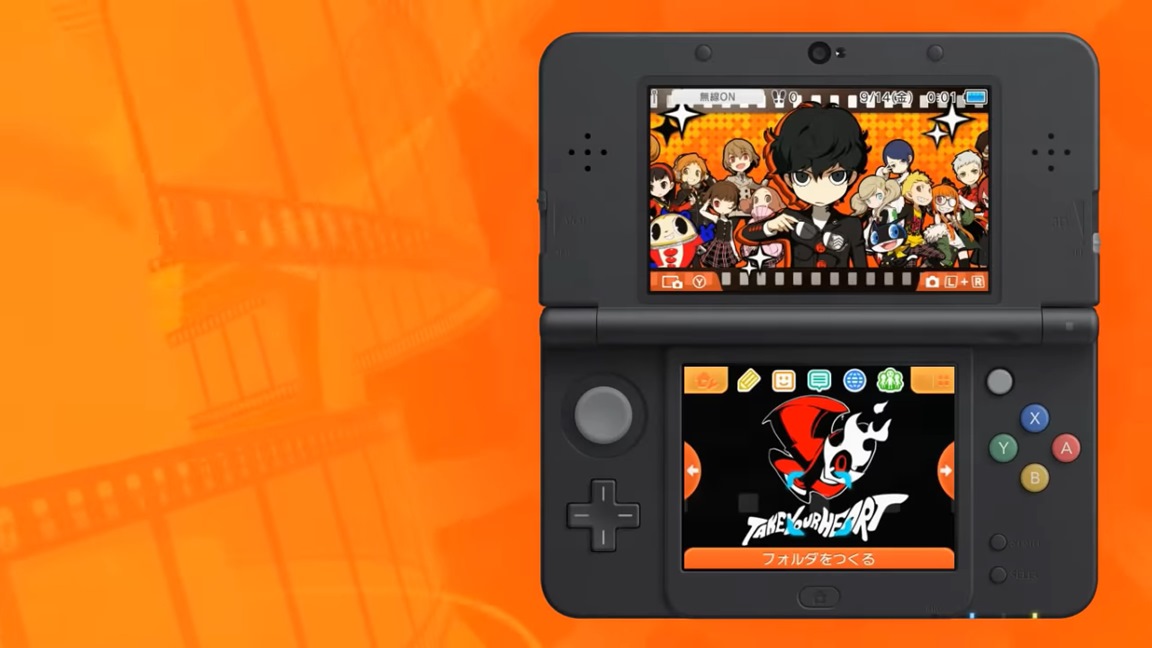 Persona Q2: New Cinema Labyrinth's western launch is just on the horizon. To celebrate, a new 3DS theme can be downloaded from the shop, and it's completely free.
We have a look at the theme above, which features the cast of Persona Q2. It also includes the "Cinematic Tale (Instrumental Ver.)" music.
Source: 3DS Theme Shop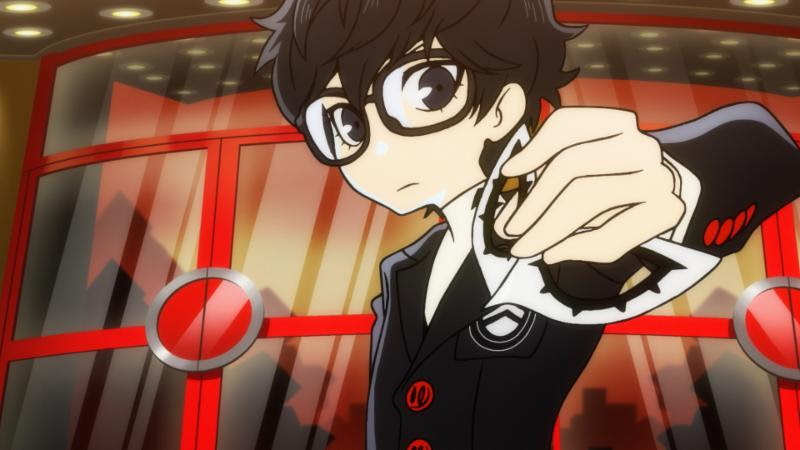 Atlus has announced that a variety of DLC will be available for Persona Q2 when the game launches in June.
Players can get their hands on the following: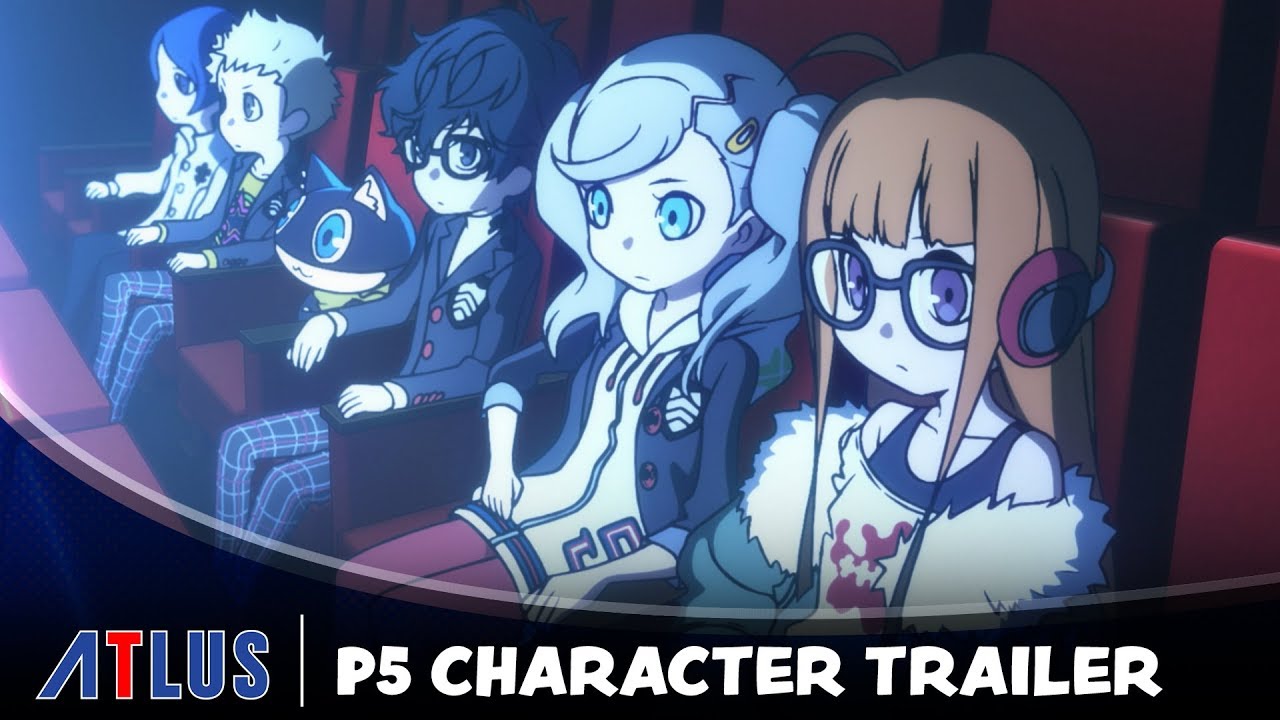 A new trailer for Persona Q2: New Cinema Labyrinth is in that features the characters of Persona 5. Watch it below.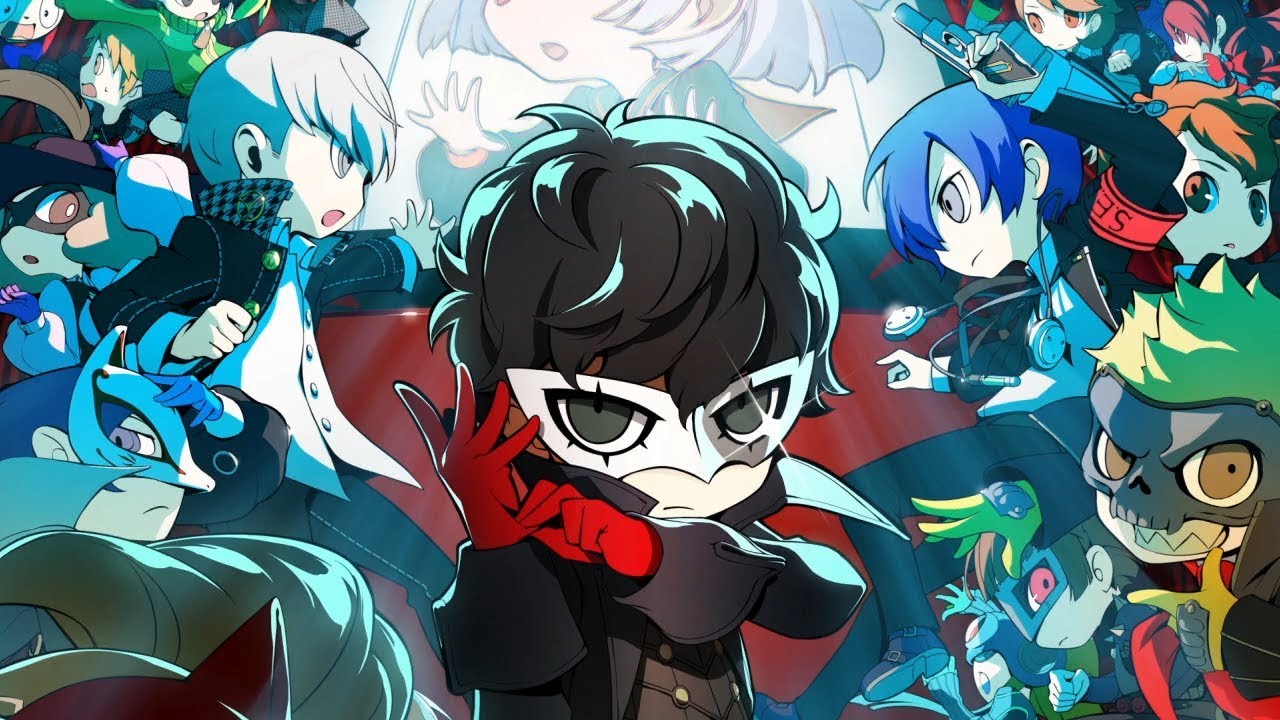 Atlus issued a new trailer for the upcoming western version of Persona Q2: New Cinema Labyrinth. Get a look at the video below.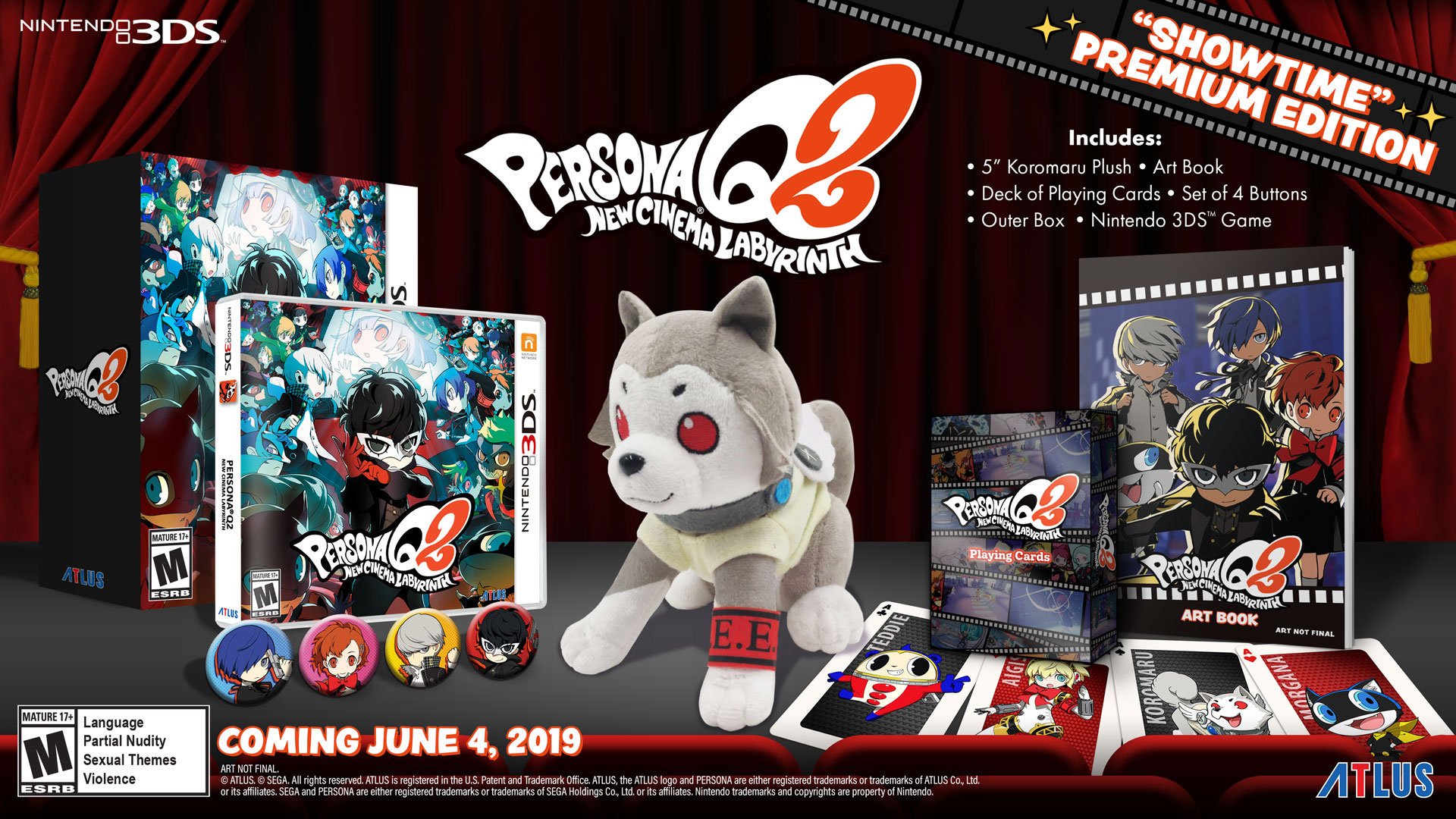 When Persona Q2 heads west this summer, Atlus will be offering a "Showtime" Premium Edition. However, you should keep in mind that there is now "very limited quantity remaining". Atlus has said that this edition "will not be restocked" once it sells out.
The Persona Q2 "Showtime" Premium Edition can be pre-ordered on Amazon here. It comes with the game, collector's box, 5″ plush, art book, deck of playing cards, and a set of four buttons.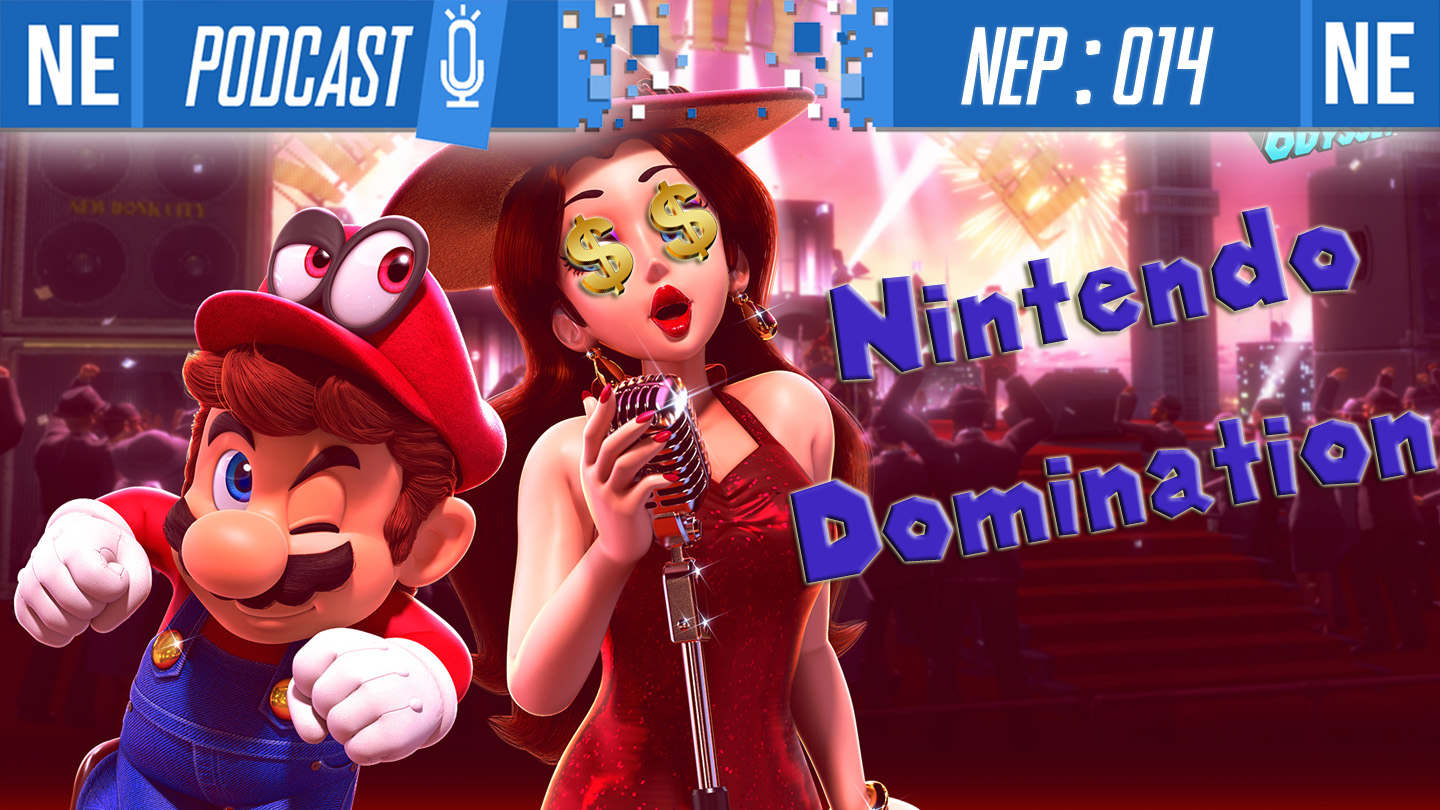 What up, kids and squids?!
This week on NEP, Oni and Galen get super informative! Have you missed any of the big news and little details in between over the past few days? Do you want to hear our tacky interpretations? Then you'll want to check this episode out.
Nintendo has big plans moving forward, and there's a lot we don't know about yet! In addition to the jam-packed news, Galen reveals how little he knows about using My Nintendo, Oni loses his mind and memories, and the gang laughs together along the way.
We hope you're enjoying listening! Please leave us your feedback, and do check below for more details and timestamps. Thanks for listening!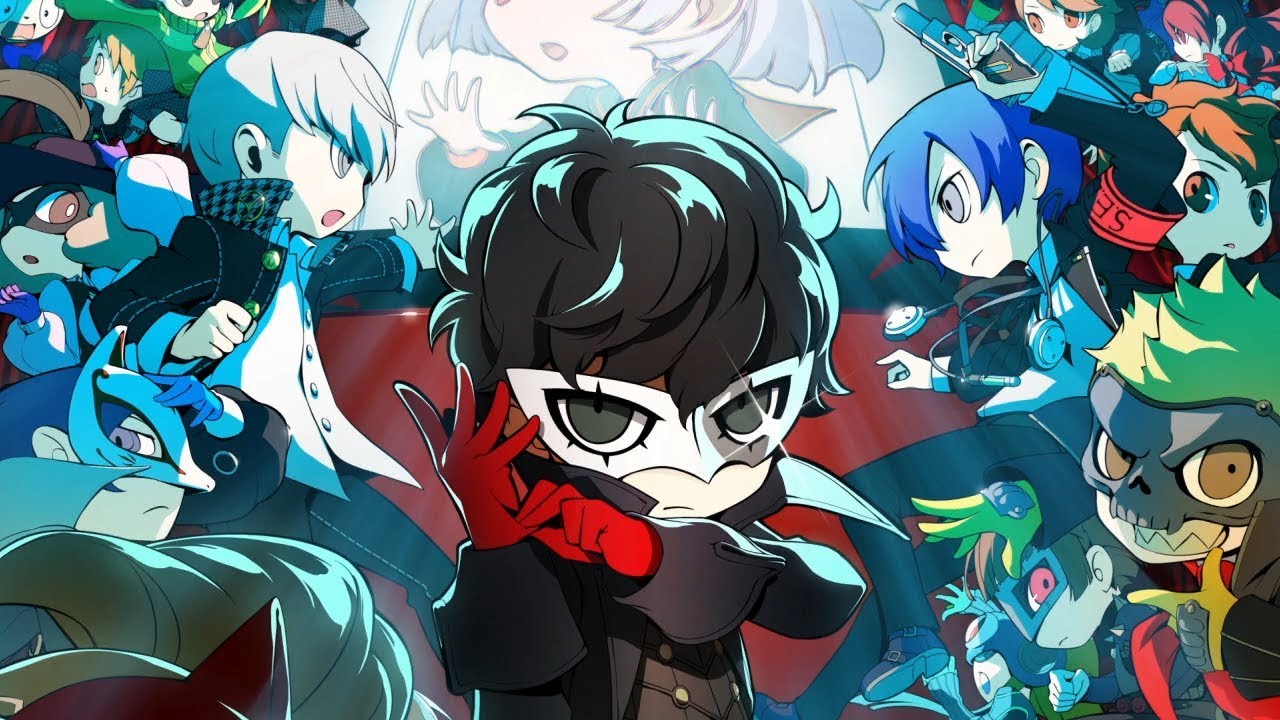 Atlus finally announced earlier today that Persona Q2: New Cinema Labyrinth is heading west. In both North America and Europe, it's scheduled for June.
Atlus has since confirmed that, for the overseas version, it will only be playable with a Japanese voice track and English subtitles. "There are no plans to add an English dub to the game at this time," the company told IGN.
No further comments were shared, so it's unclear why exactly Atlus isn't going with a dub. It's possible that they may not want to sink in extra costs as 3DS software sales have slowed and many gamers have moved on to Switch. Since we lack an explanation, fans can only speculate.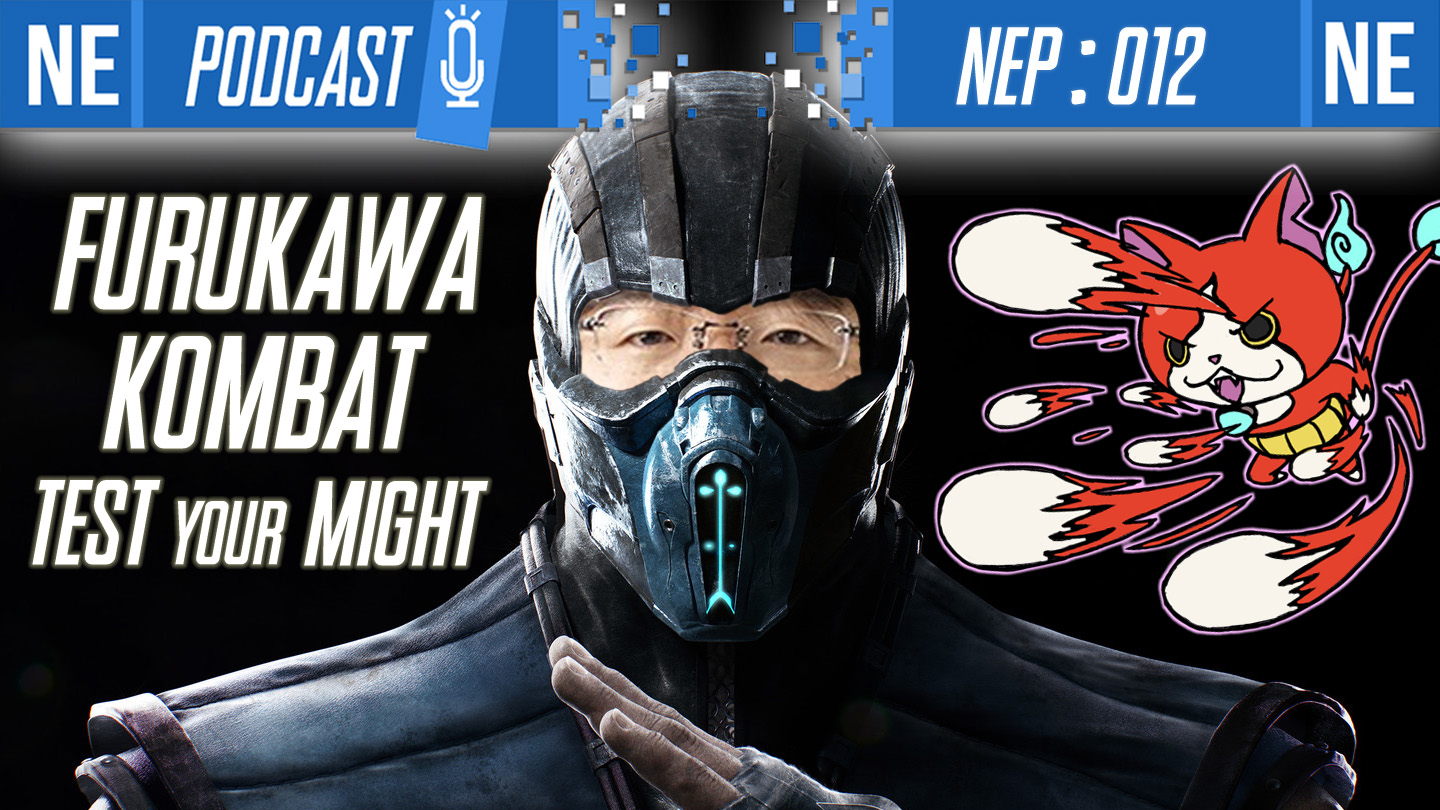 What up, kids and squids?!
This week on NEP, Oni and Galen go off the rails and discuss everything Nintendo under the sun. Plus, Oni's a little bit nicer to Galen this week. At least, he thinks so.
A ton of news and talking points came up this week – that and Oni's jetlag made for a great recipe for wacky thoughts and meandering topics for discussion. Furukawa's comments on Nintendo's future, SNES on Switch, NoR president shenanigans, and Persona's future on Nintendo consoles all get talked about, among other things.
Plus, Oni's kindness breaks under the pressure as he engages in "Kombat" with Galen over OPINIONS on VIDEO GAMES.
We hope you enjoy! Let us know what you want to hear from us! Check out below for topic details and timestamps!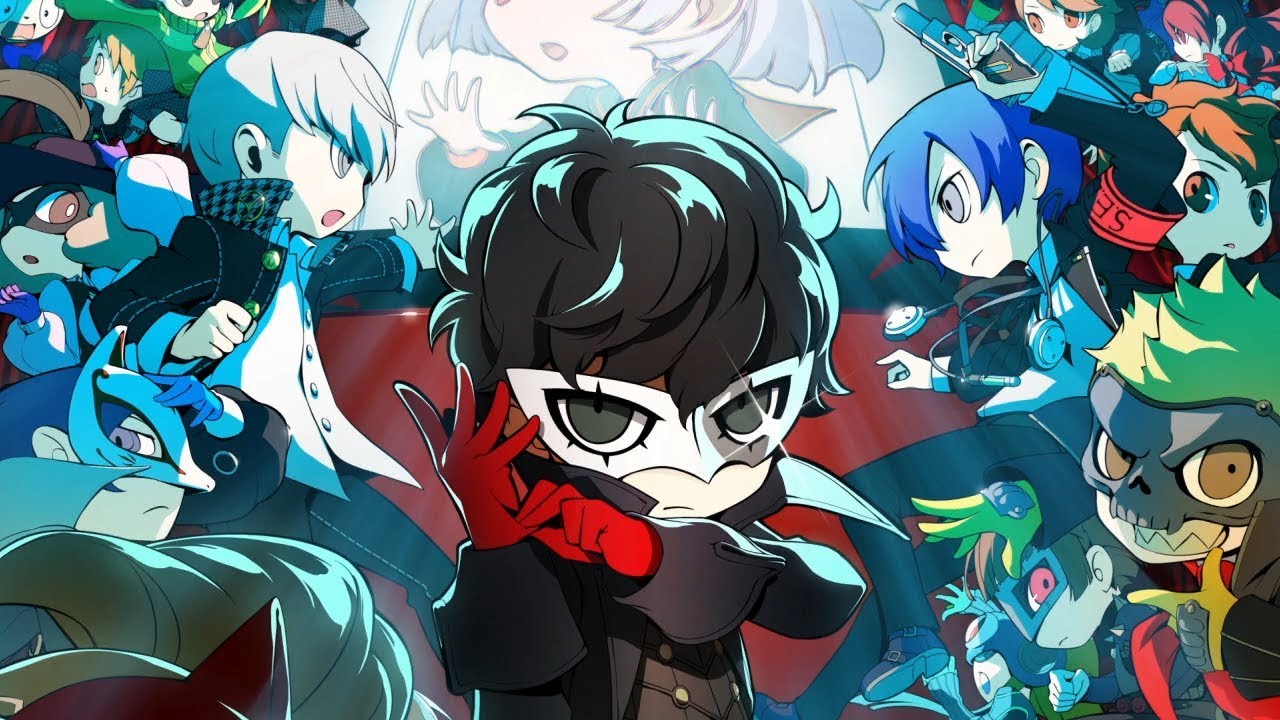 Persona Q2: New Cinema Labyrinth shipped on 3DS towards the end of last year. While Atlus has yet to make any localization announcements, we're likely going to be hearing something soon.
Earlier today, Persona Q2: New Cinema Labyrinth was rated in Australia. These classifications usually hint at overseas plans. That's actually what happened with Super Dragon Ball Heroes: World Mission. After it was rated in Australia, Bandai Namco confirmed this week that the game is coming to North America and Europe. Persona Q2 is probably following similar pattern here, so stay tuned.