During the latest GT.TV, Nintendo of America Reggie Fils-Aime teased some kind of showing from the Big N at VGX. He said, "We may be making an appearance, we may have something special. We'll see."
There's already been plenty of speculation as to what Nintendo has in store. Interestingly, it sounds like Reggie himself will be appearing at the awards show.
Geoff Keighley, who is leading the efforts on VGX, tweeted the following earlier today:
And yes, Reggie did tease his first-ever appearance at VGX in just 2 weeks.

— Geoff Keighley (@geoffkeighley) November 22, 2013
Update: Over. Full roundup below!
A couple of folks have expressed interest in Nintendo Everything keeping track of the latest GT.TV as it happens. Nintendo will be showing off new footage/levels from Donkey Kong Country: Tropical Freeze, and Reggie as well as Bill Trinen will be appearing.
I've decided to create a live-blog type thing, so we'll have updates (below) throughout the show as they come in. GT.TV starts just after 1 AM ET – expect updates to begin then and last for a half hour or so. We'll also post the full show when it becomes available later today.
Reggie
– Reggie's pitch for the holidays: all about software
– Says Nintendo has Assassin's Creed, Call of Duty
– Only place where you can play the great Nintendo franchises
– Reggie says games like Super Mario 3D World, Smash Bros., Mario Kart will have a fantastic sales curve over time
– Reggie says these games will be in the top ten selling games across all platforms this gen
– Reggie: in the end, software sells hardware
– 3DS the best-selling system past 5 months in a row
– Reggie says this is because of the software
– Reggie is feeling good about Wii U's software lineup next year
– He's confident Nintendo has strong software Nintendo has already announced + in development
– Reggie: Large, diverse install base and an opportunity to drive sales motivates third-party support
– Reggie says Nintendo is working on a lot more with Wii U NFC
– Reggie once again says putting games on mobile doesn't make much sense, especially for the player since it's not as good an experience
– Reggie says Nintendo will be different by having a steady of pace of games for Wii U/3DS, marketing throughout the entire year
– Reggie admits Nintendo was a bit quiet in the first half of this year in terms of marketing, won't make the same mistake in 2014
– Nintendo has something for everyone
– Reggie teases something for VGX (December 7)
Donkey Kong Country: Tropical Freeze
– First big game for Wii U next year
– Jolly Jamboree level
– Jelly blobs bounce you
– Enemy characters bounce as well, flip in the air
– Jolly Jamboree is one of the later levels
– 6 islands
– Go from island to island
– Donkey Kong, Diddy Kong, Dixie Kong trying to take back the island from the Snomads
– "Kong Pow" – collect 100 bananas, fill up meter, then the players need to time the C button press at the same time to get the new ability to work
– This destroys all enemies on screen
– Transforms them into items
– Items depend on which buddy character you're playing as (Dixie, Diddy, etc.)
– Dixie: transforms them into golden hearts
– Each golden heart gives you an extra hit before turning into a red heart
– If playing by yourself, can still do a Kong Pow
– In single-player, you're in control of both characters
– First level back on DK Island: Homecoming Hijinx
– All completely frozen
– Will see little hints that may remind you of the first level from Donkey Kong Country Returns
– All levels on DK Island are different this time
– Bill Trinen says the levels are quite challenging in the game
– Ice has frozen elements in the environment
– Jump on platforms and cause ice to crack/break
– Platforms will break off, other elements will start to collapse
– Plucking ability: pull things out of the ground which triggers different elements in the environment
– Enhanced ability to pick up and throw objects around
– Big change with the camerawork
– This lets Retro do different things with the minecart levels in particular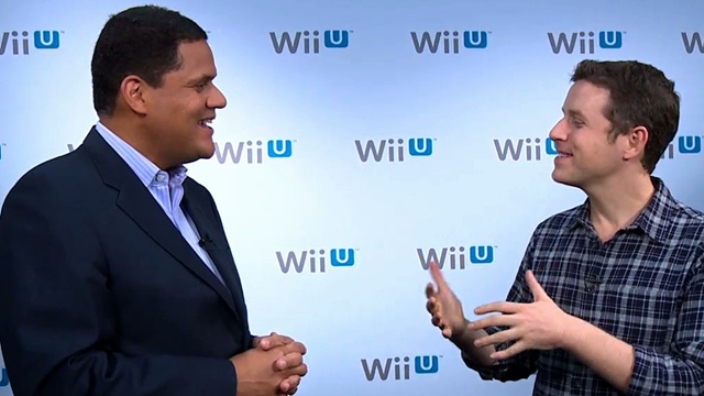 We already knew GameTrailers TV would be hosting a special episode on Nintendo (as is the case every year), but we now have an exact date. The episode will air next Friday – November 15 – 1 AM.
Reggie Fils-Aime will be on hand to provide "a look at Donkey Kong Country: Tropical Freeze and more," according to an official listing on Spike.
What's next for Nintendo? GTTV is joined by Nintendo's Reggie Fils-Aime to get a look at Donkey Kong Country: Tropical Freeze and more.
Bill Trinen is expected to be appearing on the episode as well. What else is in store? Feel free to take your guesses!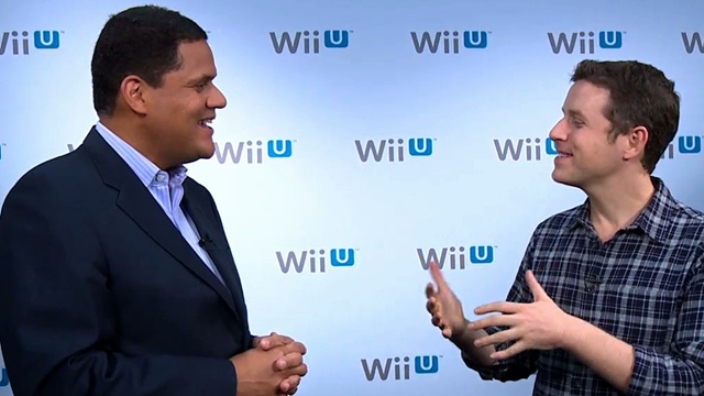 GameTrailers TV has a tradition of featuring Nintendo for an entire episode on an annual basis. It looks we can expect something similar this year as well.
On Twitter, Geoff Keighley confirmed that Nintendo will be highlighted on GT.TV in the future. Reggie Fils-Aime and Bill Trinen are both a part of the episode.
Keighley's tweet is as follows:
Fun day filming GTTV up at @nintendo with Reggie and @trintran. Lots of goodies coming soon for Nintendo fans.

— Geoff Keighley (@geoffkeighley) November 1, 2013
No word yet on when the episode will air, but it should be sometime within the next few weeks.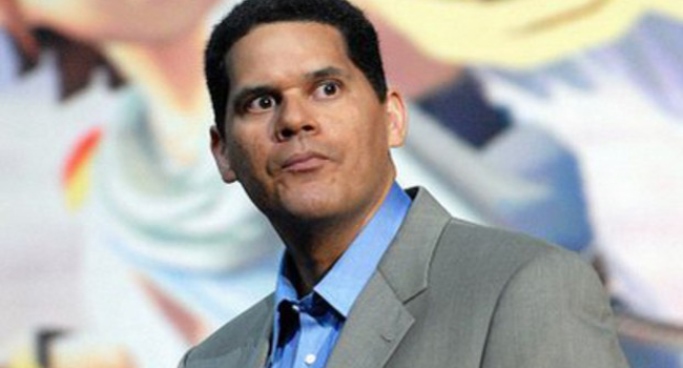 Nintendo doesn't plan on putting any of its franchises on smartphones. However, that doesn't mean the company is opposed to the use of such devices entirely.
Nintendo of America president Reggie Fils-Aime, speaking with CNET, spoke about how Nintendo is consistently considering the mobile space from a marketing perspective. He also pointed out the importance of exclusive IPs like Mario and Zelda so that consumers understand they can only experience these series by picking up Nintendo hardware.
"We're constantly thinking about how to leverage mobile as a marketing vehicle. How do I give little tastes of content, little experiences that then drive the consumer back to my hardware environment?"

"That's why we're so focused on having content exclusive to our platform. When the consumer wants to play Mario, Zelda, and Pokemon, they have to purchase our hardware to do so. And that preserves our overall financial model."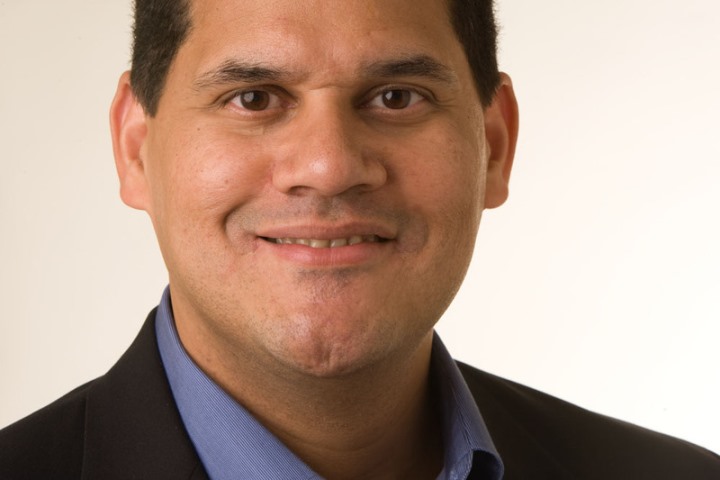 Reggie Fils-Aime has taken over the official Nintendo of America Twitter account for a second time. He's back to answer more fan questions, including his favorite old-school game, favorite Mario power-up, and how he's gotten his body ready… really!
You can find the roundup of Reggie's comments below.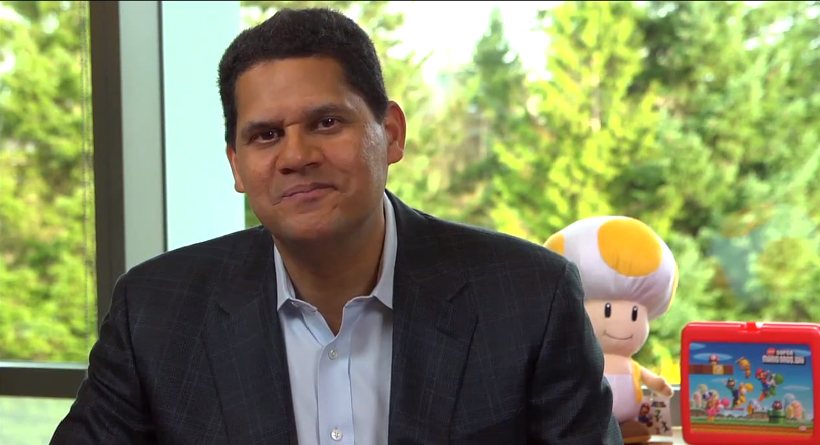 In a recent interview with Bloomberg, Nintendo of America president Reggie Fils-Aime said "Brazil has huge potential."
But there are a few problems Nintendo is facing. For one thing, the Big N's hardware typically goes for over $1,000 in Brazil, a significant price hike that plagues other technology companies as well.
This could be remedied, at least somewhat, if Nintendo were to manufacture some of its hardware directly in Brazil. While Reggie says Nintendo has considered doing so "a number of times", the country's manufacturing industry may not be up to the task due to a lack of technical capability. Nintendo has concerns about piracy in Brazil as well.