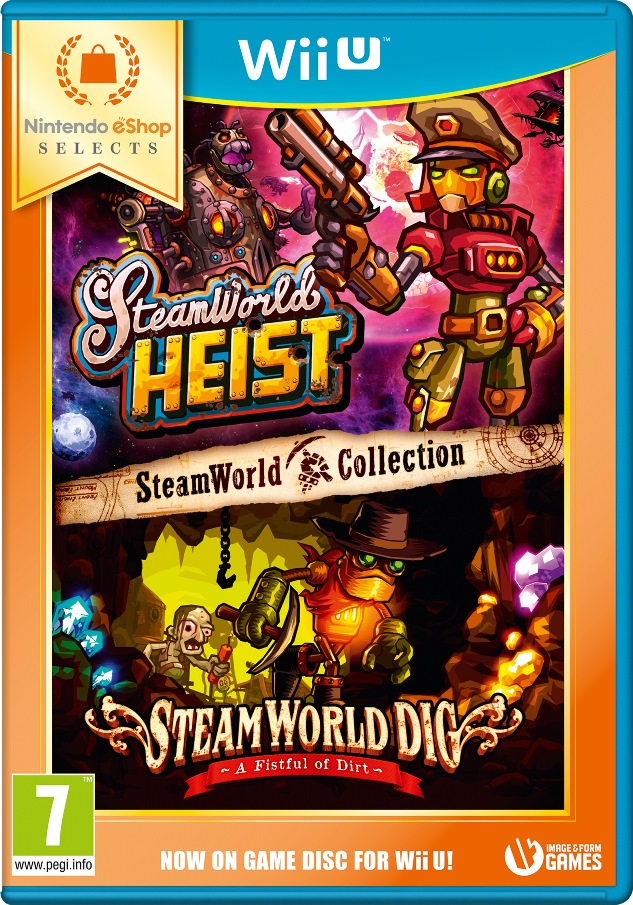 It was announced earlier today that SteamWorld Heist and SteamWorld Dig are getting a physical version in Europe as the packaged "SteamWorld Collection". The boxart is now available, which we've attached above.
And good news for folks in North America. Image & Form confirmed through Twitter that SteamWorld Collection is being released stateside, courtesy of Rising Star Games.
Here's the official news:
SteamWorld Collection disc coming to Wii U publ by @NintendoEurope. Also coming to Americas via @RisingStarGames! RT pic.twitter.com/J9I02s2NXi

— Image & Form Games (@ImageForm) July 26, 2016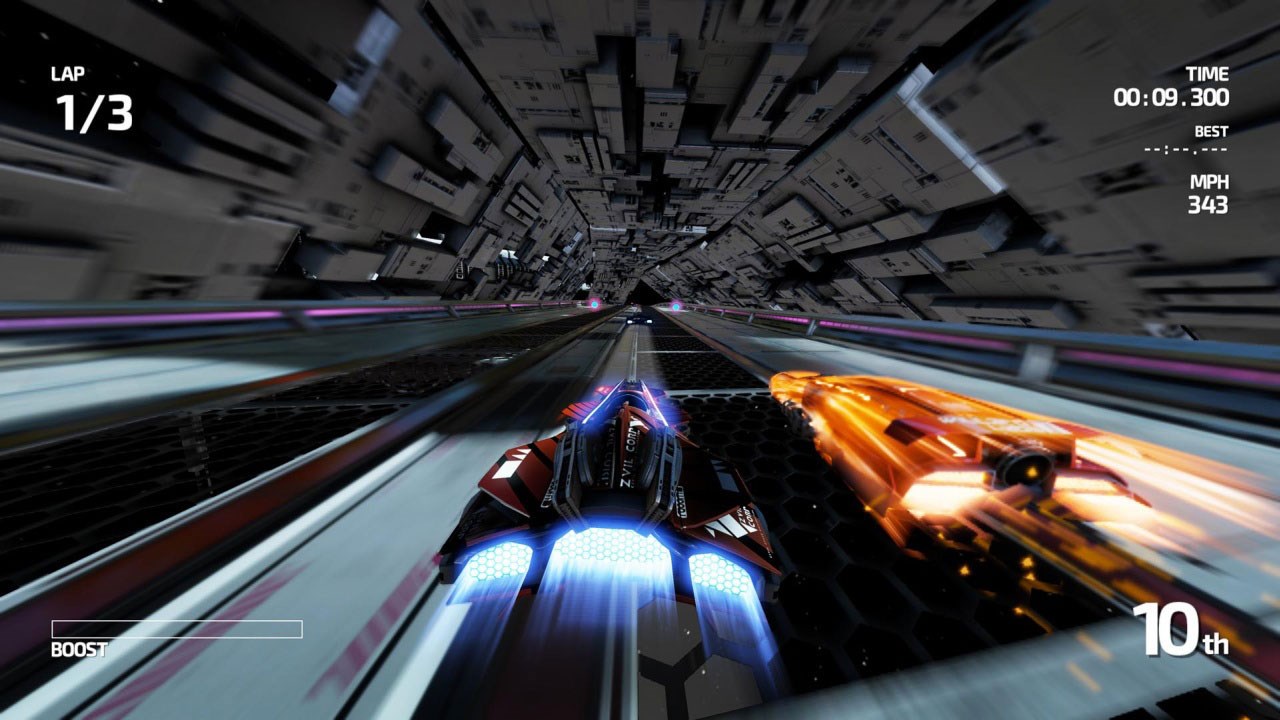 Nintendo announced today that Shin'en Multimedia's FAST Racing NEO and Image & Form's SteamWorld Collection (which includes both SteamWorld Heist and SteamWorld Dig) will get a retail release in Europe as part of the "Nintendo eShop Selects" on September 30th.
FAST Racing NEO's retail release will also contain the eight new courses of the upcoming NEO Future Pack DLC. Those who already own the digital version will also get access to the NEO Future Pack on September 30th.
Similarly, the SteamWorld Collection retail release will also contain the SteamWorld Heist add-on The Outsider, which launches on September 30th as well.
Prices for both games have not yet been announced.
Source: Nintendo PR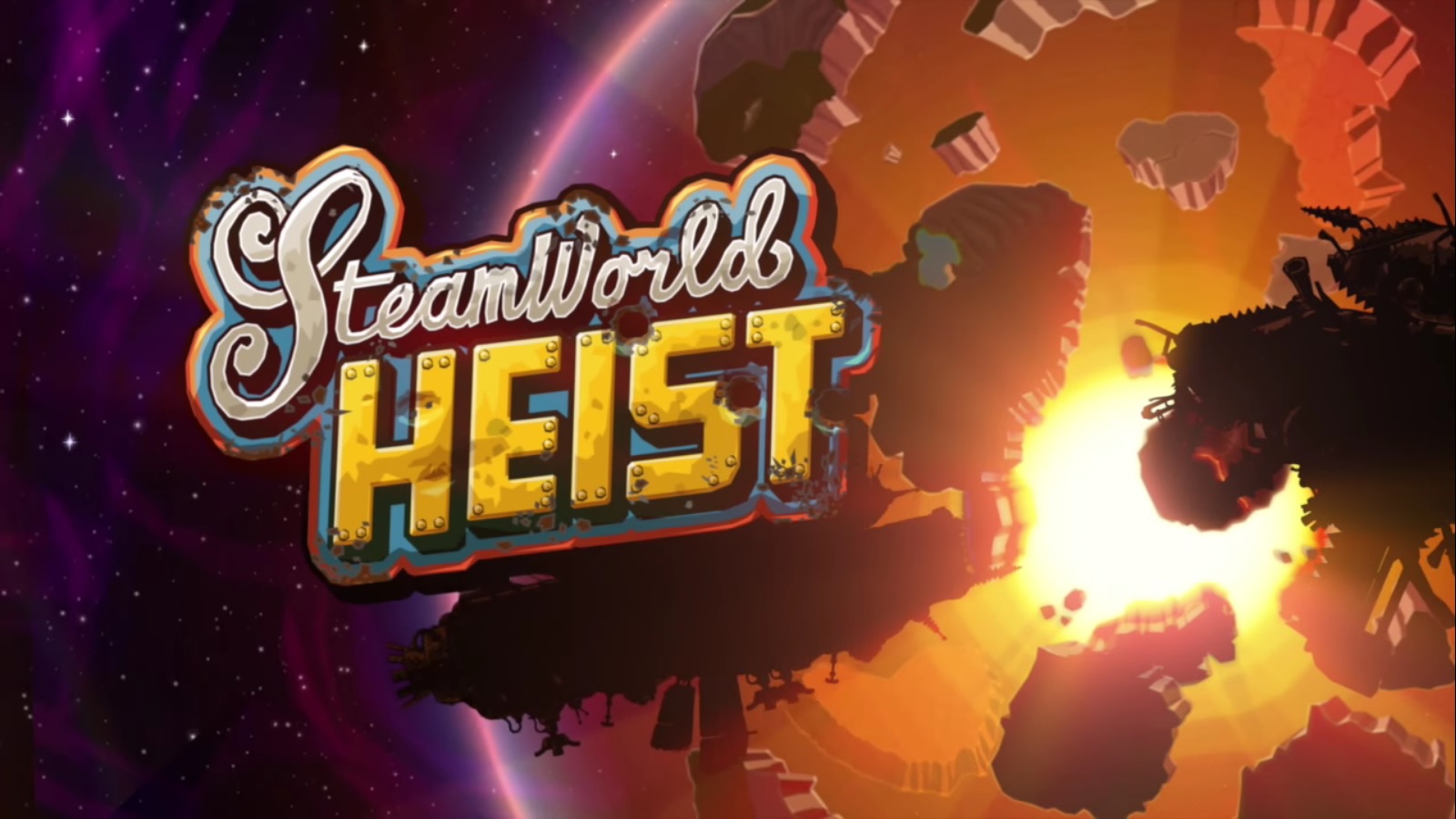 A hat pack is coming to SteamWorld Heist, and fans can get involved with its creation.
Developer Image & Form is tasking people with designing a hat that would be included in the upcoming DLC. Designs can be submitted here through July 31. If you win, you'll become a SteamWorld Ambassador, which means free keys of every SteamWorld game plus access to exclusive information about the new entries as they progress.
Here's the news from Image & Form on YouTube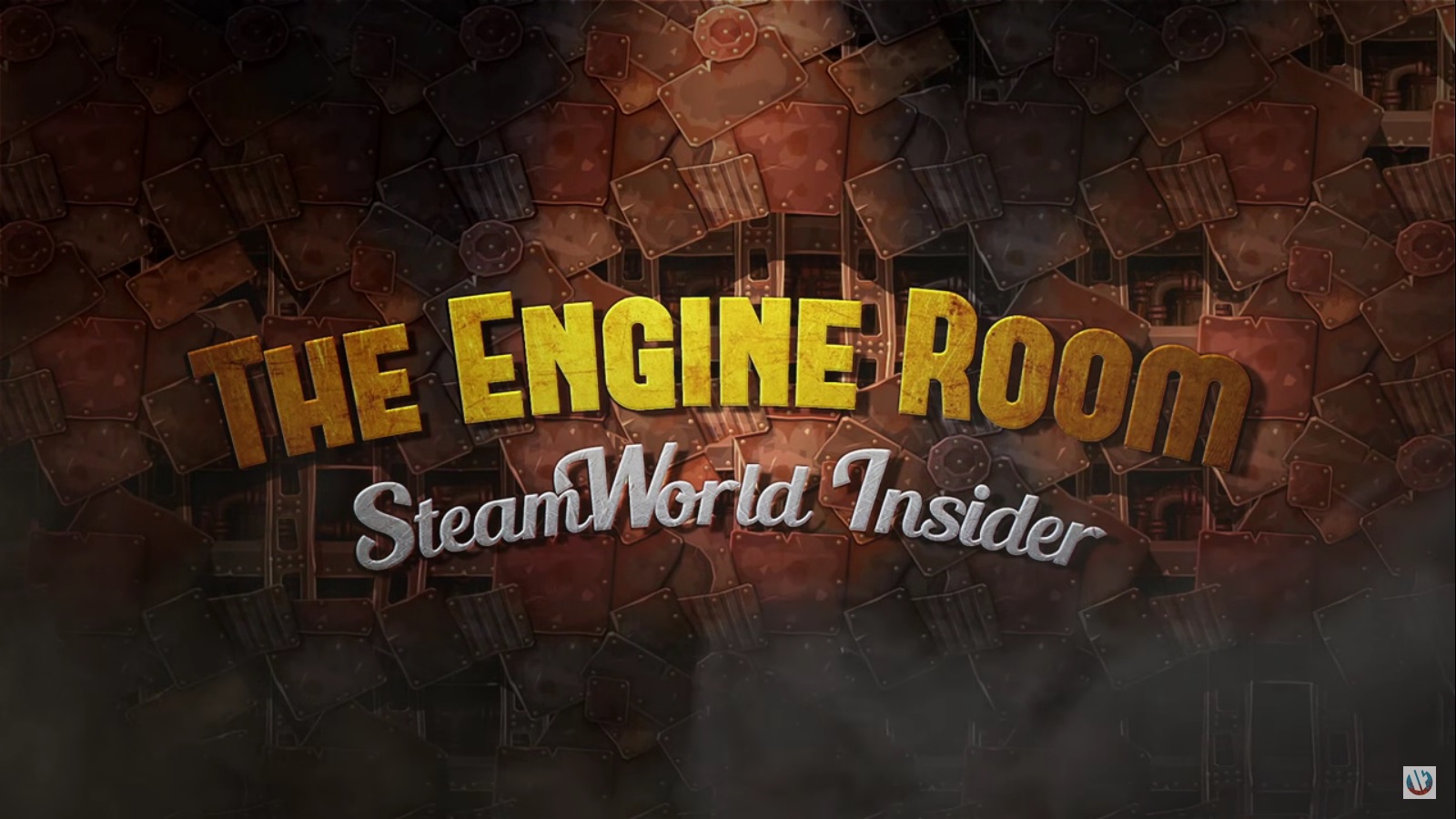 Image & Form posted the latest episode of "The Engine Room" today. There's plenty of talk pertaining to
SteamWorld Heist, including an update on the Wii U version's release and cross-buy support. Image & Form also briefly touches on the possibility of more DLC.
Here's the video in full: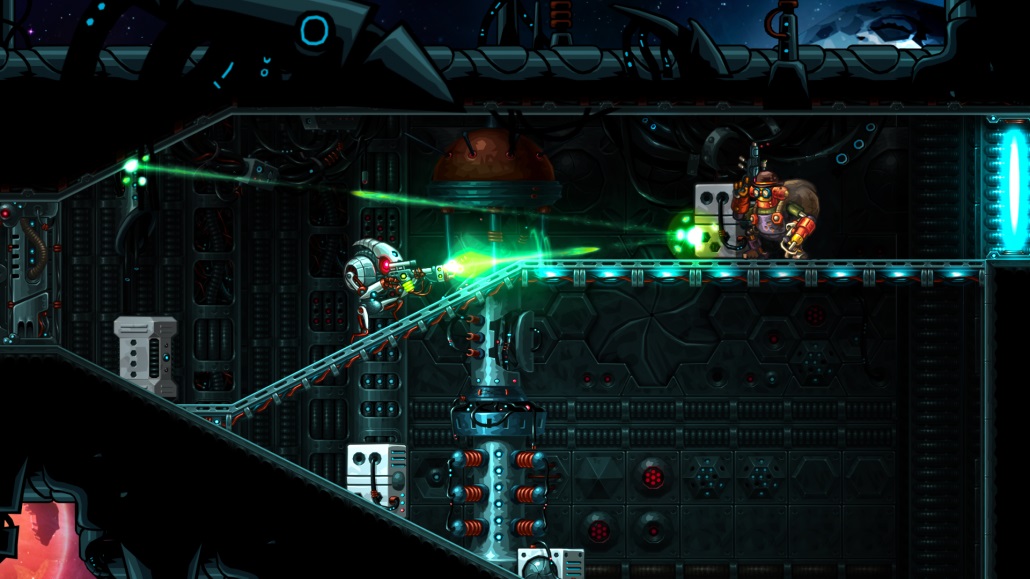 SteamWorld Heist has been out on 3DS for a few months, but Image & Form has since turned its efforts to other versions of the game. You can see what the HD release – which will be on Wii U – looks like below.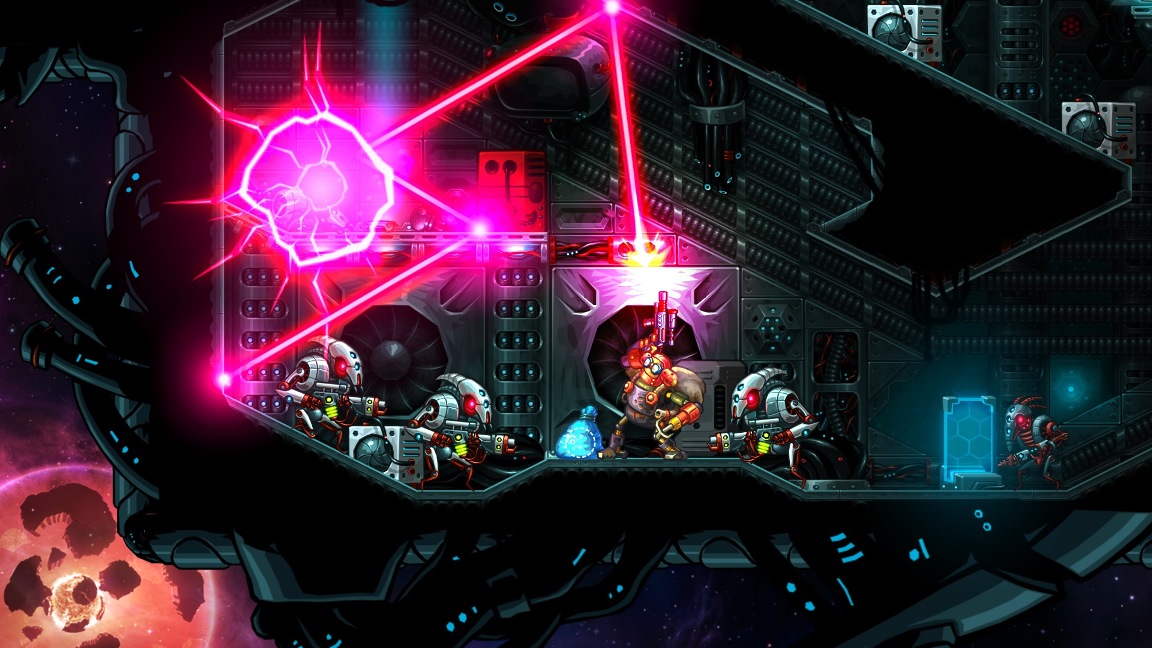 Image & Form shared a release date for SteamWorld Heist on PlayStation platforms today, but the Wii U version remains in development. The studio says it'll be made available "shortly after" it hits the likes of PS4 and PS Vita.
Meanwhile, a new video from Image & Form has an HD SteamWorld Heist trailer as well as a look at how it stacks up to the 3DS version. That can be found below.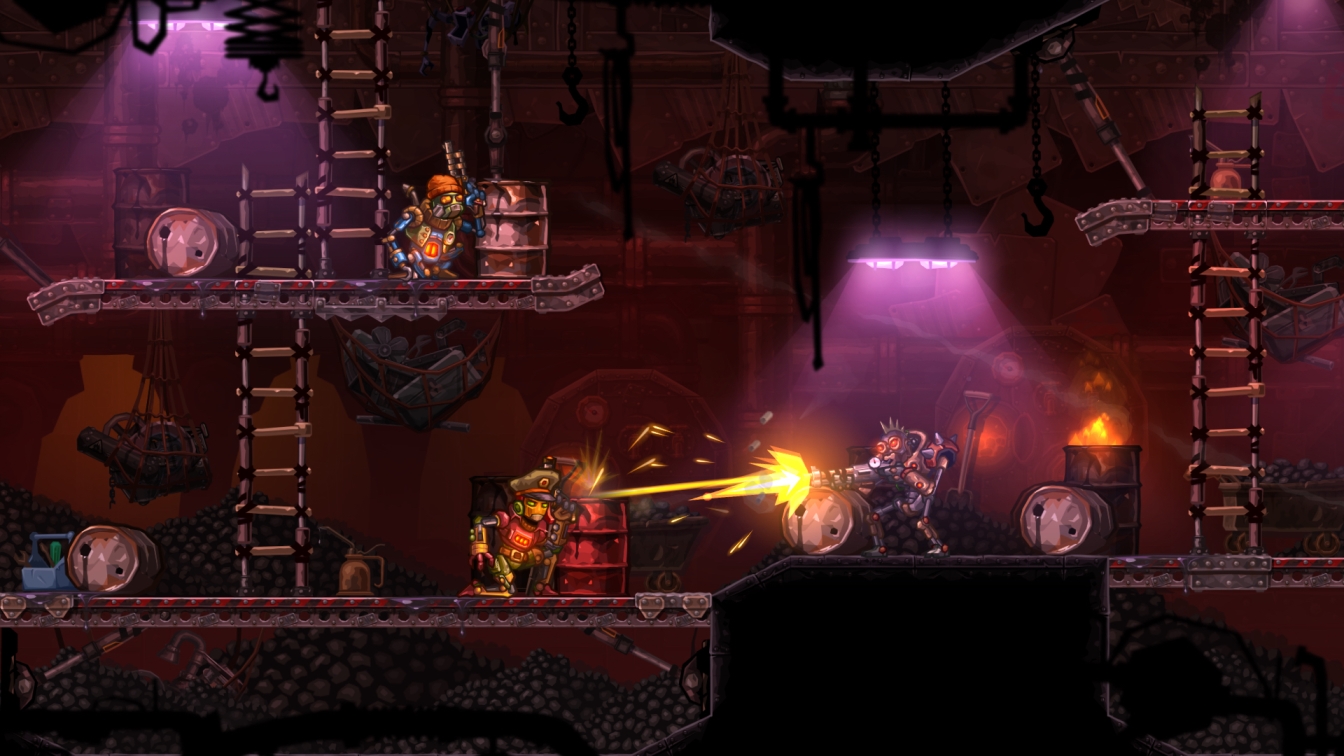 While SteamWorld Heist has been on the 3DS eShop since the end of last year, Image & Form has been working on other versions of the game. We do know that it'll be launching on Wii U in the near future.
Speaking with Nintendo Life, Image & Form CEO Brjann Sigurgeirsson shared a status update on the Wii U version:
News: the Wii U version is coming, and you'll be happily surprised. Not in a way that should put you off getting it for 3DS – because you should! But… yeah. There's a pleasant surprise there.

DLC: Yes, The Outsider will be available day one on Wii U. Some people think day-one DLC is a nuisance, and that the content should have been included in the game – preferably at no cost. I don't agree. We've spent hundreds of thousands of dollars (even pounds!) making The Outsider, and we obviously have to charge for our content, so that we can continue making new stuff. Including DLC content as part of the game and raising the price point is also a matter of taste. I think providing DLC outside the game gives players the choice whether they want to spend additional money on a game or not. It's pretty fair.

No names, but some friends of mine initially released DLC content for one of their games for free – and then started charging for it, since it made no financial sense. It turned out a bit nasty for them. I think it's better to be upfront about it. We make content. Content costs money.
Sigurgeirsson also said that cross-buy promotions are planned for those who want SteamWorld Heist on both Wii U and 3DS.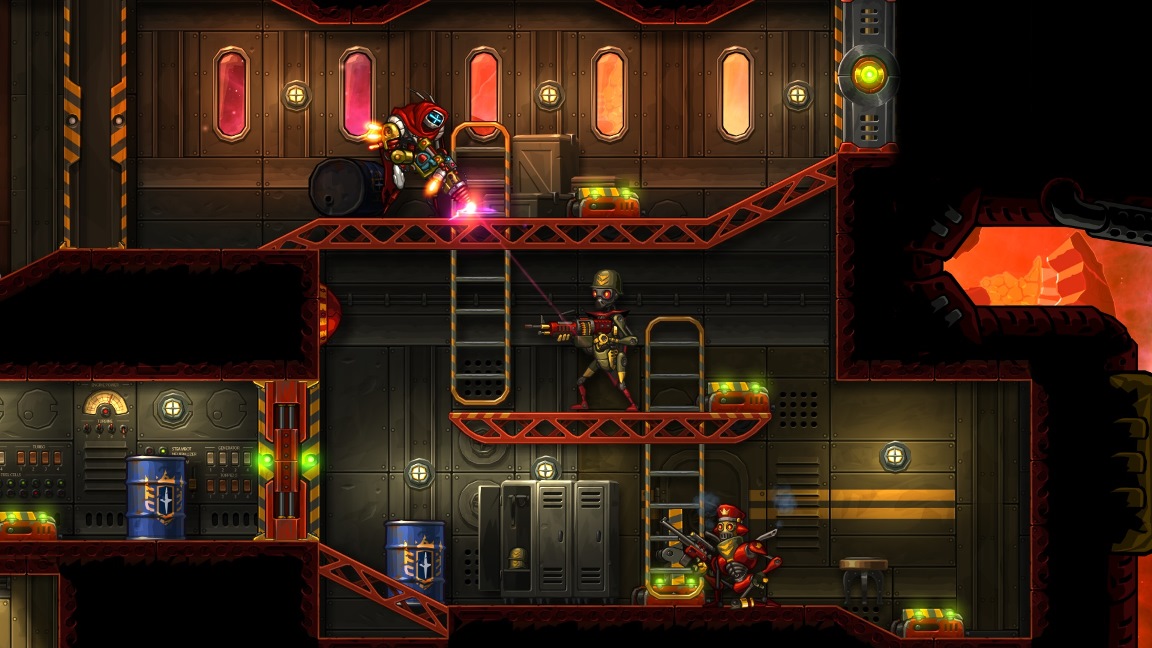 Image & Form has shared concrete details on SteamWorld Heist's first DLC add-on ahead of its imminent launch. "The Outsider" is arriving tomorrow for $4.99 / €4.99 / £4.49 or the equivalent.
Here's the official rundown:
Meet Fen: the latest member of your Heist crew, and the most unlikely of allies. A Vectron outcast, Fen breaks the ties to the hive mind and becomes one of your most formidable fighters.

The Outsider is not a conventional add-on. The new plot, missions, enemies, end boss, guns, utilities and dozens of new hats – of course! – blend seamlessly into the game. This means that, aside from starting afresh, you can pick up earlier save profiles, discover the history of Fen, and add the character to your roster pretty much immediately. And what an addition it is!
And a trailer:
In addition to The Outsider, Image & Form is also pushing out a free SteamWorld Heist update. It'll add support for French, German, Italian, Spanish, and Russian languages while also expanding the inventory. Players will have more empty slots from the outset, and getting new slots will be less taxing on water reserves. On top of that, more utilities and hats have been added in. After applying the update, The Outsider DLC can be purchased.
Source: Image & Form PR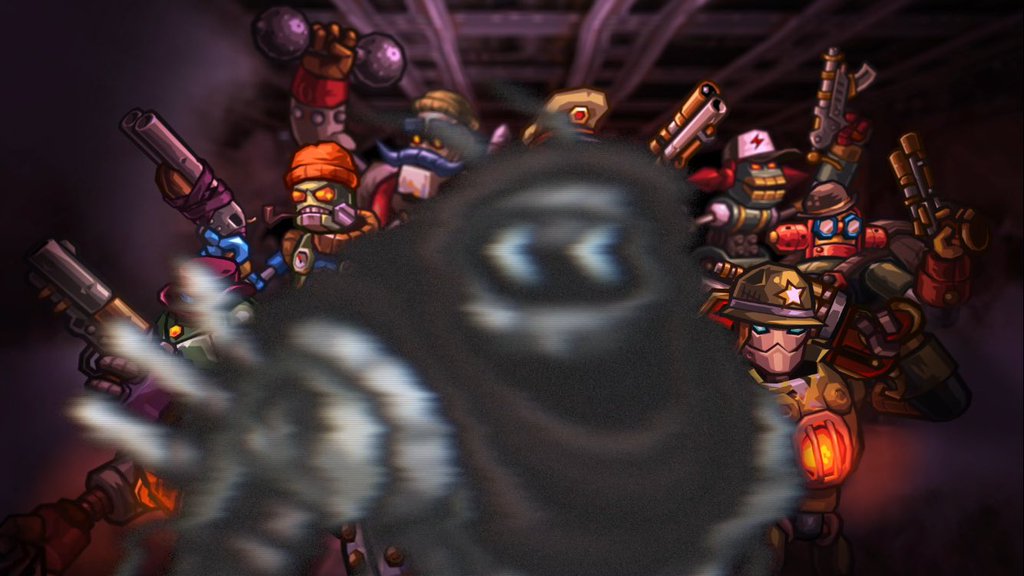 SteamWorld Heist's first piece of DLC is coming very soon. Through Twitter today, Image & Form announced that The Outsider will land on April 28.
Details on The Outsider will be shared next week. Image & Form shared a teaser image for the time being, pictured above.
"The Outsider" is launching April 28 as DLC for SteamWorld Heist! Full details early next week. Here's a sneak peek: pic.twitter.com/Nt5venshSA

— Image & Form @ PAX (@ImageForm) April 22, 2016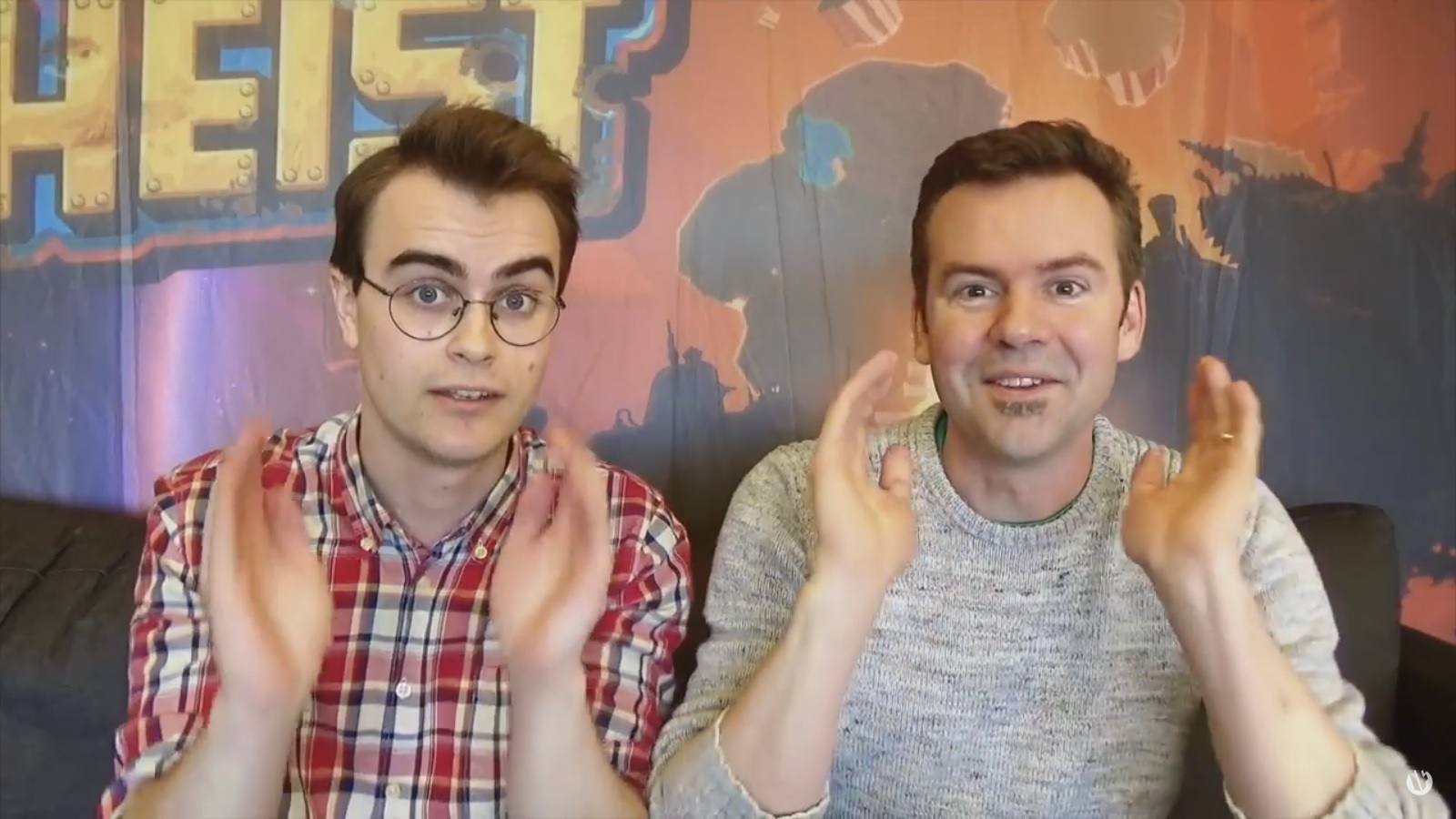 Image & Form is back with another episode of "The Engine Room". It's another Nintendo Direct-focused video, as the studio answers fan questions about SteamWorld Heist's appearance in the presentation. View the full video below.