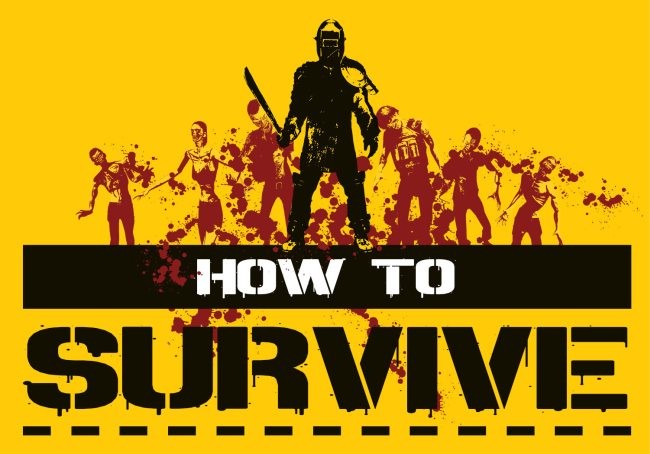 How to Survive's launch came and gone in late October, but the game still hasn't made its way to Wii U. The game's absence has led some to question whether it'd ever land on the eShop, but we can confirm that 505 Games' original plans haven't changed.
The publisher told us that How to Survive is still very much in the works for Wii U. It remains in development, and according to 505 Games, will release on Nintendo's console next year.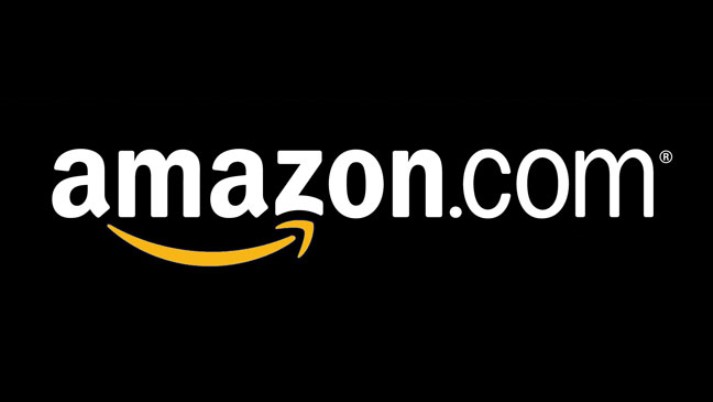 Update: Found some deals on Best Buy as well:
Batman: Arkham Origins – $30
Tank! Tank! Tank! – $16
Mario Party DS – $24
More Best Buy deals here.
Original: Amazon is currently running a sale on a variety of prominent Nintendo titles.
Deals include:
Sonic Lost World
(Wii U) – $29.99 (save 40%)
Shin Megami Tensei IV
– $34.99 (save 30%)
Project X Zone
– $19.99 (save 50%)
You can find even more deals for Nintendo titles as well as sales on other platforms here
.
This month's CoroCoro reveals a release date for Fossil Fighters: Infinite Gear. Although the game was only just announced about a month ago, it'll be hitting Japan on February 27. Pricing is set at 4,800 yen.
New scans from CoroCoro can be found above. There are also a bunch of details to read up on below.
– Made by Nintendo SPD and Red Entertainment (co-developers of Fire Emblem Awakening)
– Find different fossils in different areas
– Use Fossil Mobile to ride over terrain and find fossils
– Speed Type fossils go the fastest
– Buggy Type fossils are for navigating rough terrain
– Truck Type fossils can have lots of tools and are good for fighting with
– Equip different things to the mobile to help you find different fossils
– Ex: Mini Drills and Triple Drills. Mini Drills can perform delicate tasks.
– Hammer types include the Light Hammer and Mini Hammer
– 3 vs. 3 battles included
– Support guns on the Fossil Mobile can be used to attack the opponents during battles
– Exclusive demo of the game for CoroCoro readers available next month
– Demo will apparently provided 5-1- hours of content
The exploit above only works on ice. To take advantage of the glitch, tap the crouch button repeatedly. Your speed will rise more and more the faster you tap the crouch button.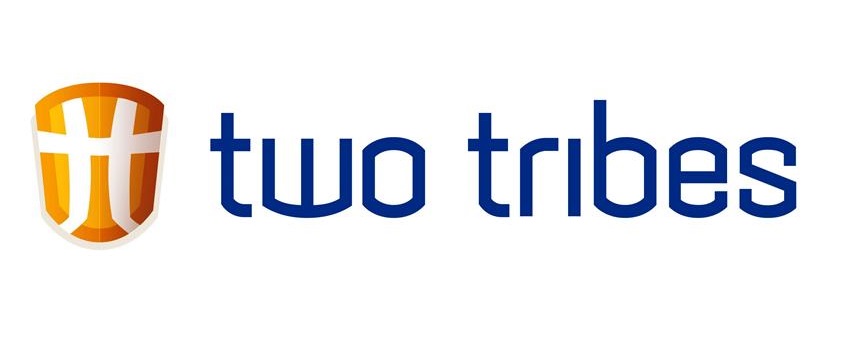 Two Tribes will be attending PAX East this year. Better yet, the studio has confirmed it will bring its next project to the show. The game will indeed be a new IP, according to a tweet published by Two Tribes recently.
I'm going to apply for the PAX east indieMEGABOOTH this morning. See you there?

— Two Tribes (@TwoTribesGames) December 14, 2013
"@Shashpant: @TwoTribesGames New IP ? New Game?" Both yes!

— Two Tribes (@TwoTribesGames) December 14, 2013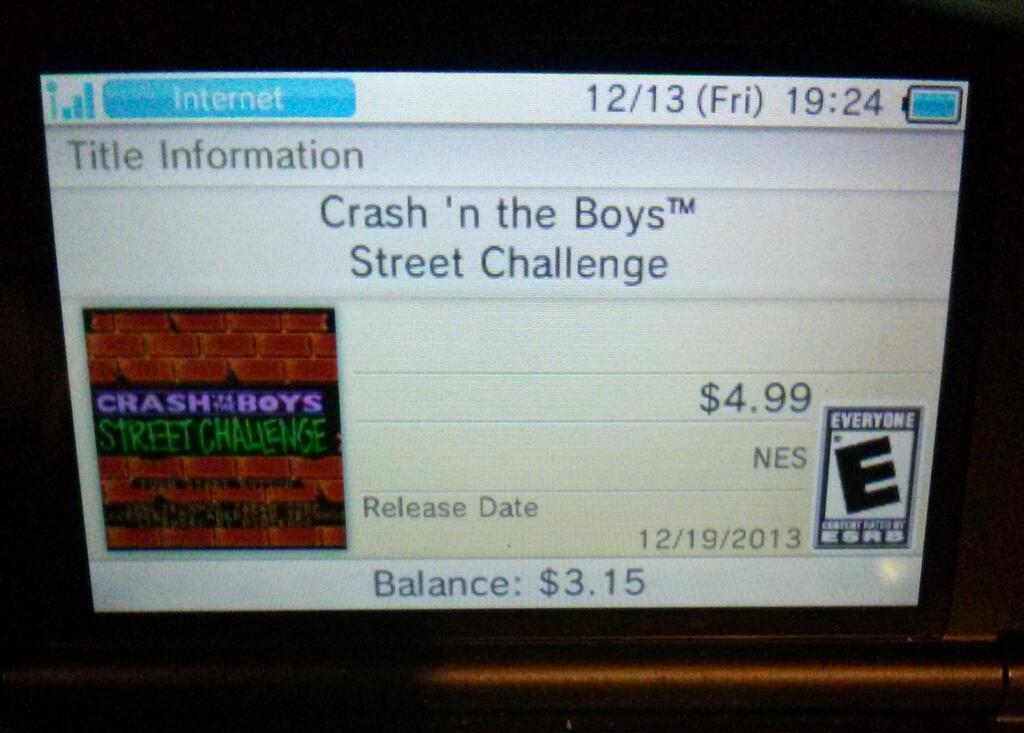 Crash 'n The Boys: Street Challenge looks like it could be heading to the North American 3DS eShop next week. A listing on the digital store suggests that the game will launch as a Virtual Console download on December 19. Pricing is set at $4.99.
There hasn't been much news about Shantae and the Pirate's Curse as of late. Fortunately though, it looks like that's already starting to change.
WayForward's Matt Bozon posted a message on Twitter earlier this week saying than an update will be shared "soon".
Hey patient people! We'll have a Pirate's Curse update for you soon!

— Matt Bozon (@MrBozon) December 11, 2013
That was followed up a few hours ago with a new teaser image:
Shantae and the Pirate's Curse! New teaser image is pretty epic… http://t.co/CRTDzoblXB

— Matt Bozon (@MrBozon) December 14, 2013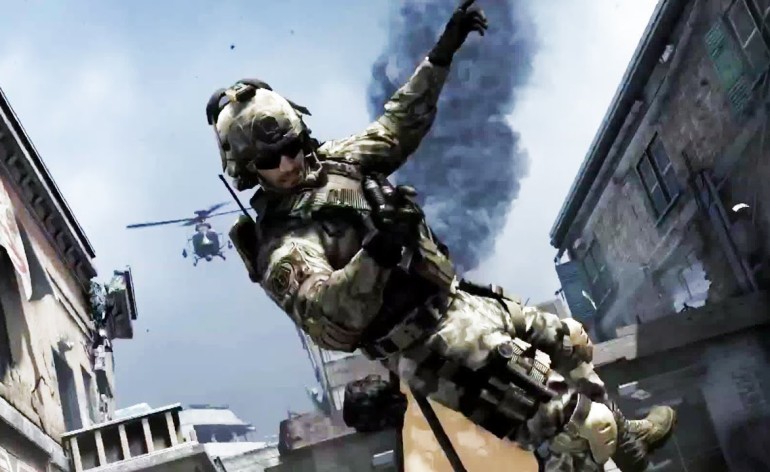 No one expected the Wii U version of Call of Duty: Ghosts to light the sales charts on fire. Yet it's still quite disappointing to see that the game sold horribly in the US last month compared to other platforms.
Reliable NPD leaker "creamsugar" has shared information indicating that Call of Duty: Ghosts on Wii U accounted for less than 1% of the game's total sales. Wii U's share came in at 0.33% for the month of November, followed by the Xbox One with 6.42%, PlayStation 4 with 7.39%, PlayStation 3 with 30.42%, and Xbox 360 with 55.45%.
Again, Ghosts wasn't expected to be a major sales success on Wii U. But given its apparent poor sales, you have to wonder if Activision will even bother bringing out next year's Call of Duty for Nintendo's console.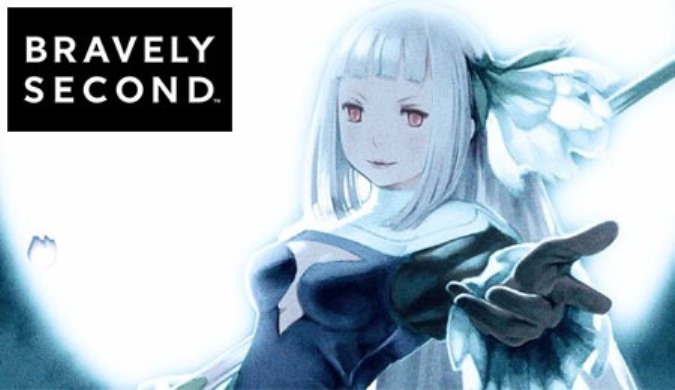 Famitsu's full Bravely Second interview with producer Tomoya Asano and character designer Akihiko Yoshida is now available in English. You can find some experts below and the full translation here.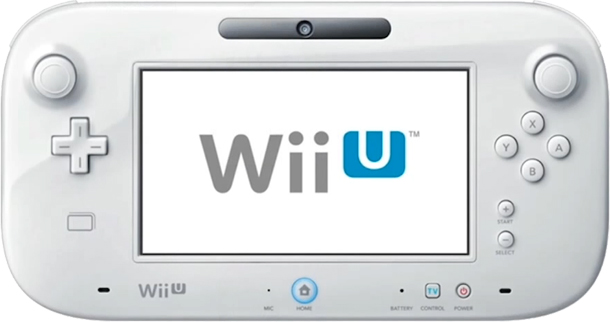 Several months ago, Nintendo announced its goal to sell 9 million Wii U units by the end of the 2014 fiscal year ending March 31. That's always seemed like a lofty target given the system's poor sales since launch, but it would now seem more difficult than ever to achieve.
IGN estimates that Wii U sales stand at about 4.3 million units worldwide to date. In order to hit 9 million, Nintendo would need to sell between 1.1 and 1.2 million consoles starting this month up through March.
EEDAR VP of Insights Jesse Divnich spoke with IGN about the Wii U sales – specifically competition from other new consoles, and how Nintendo's own games may improve the system's fortunes slightly. Divnich also said another price drop will likely take place again "once conditions are right".