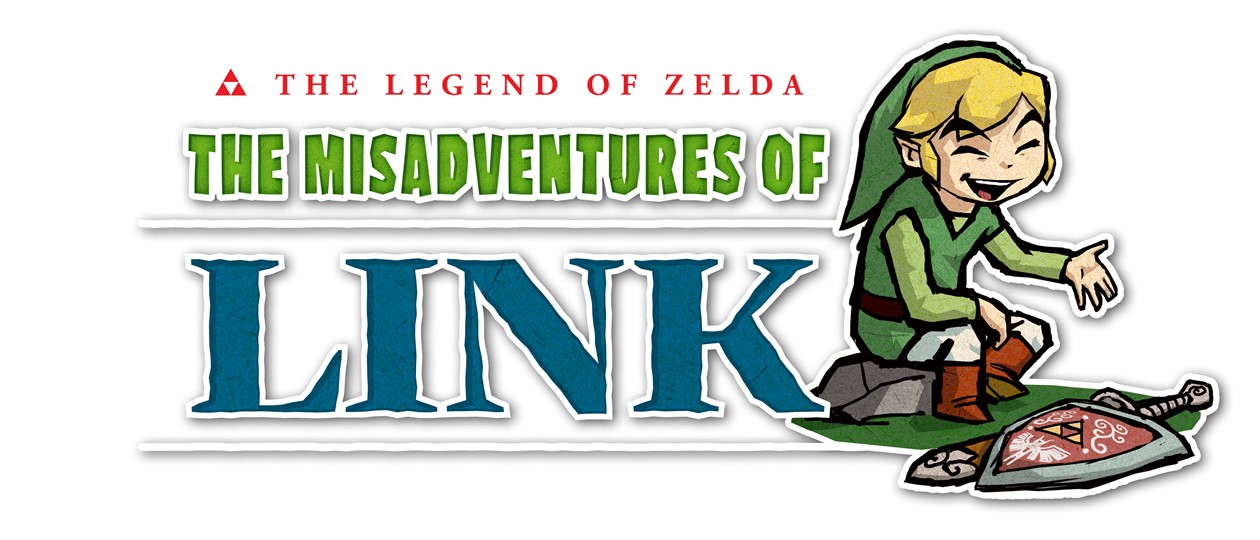 Nintendo has announced five new series for Nintendo Video, set to debut as new shows for the app's fall lineup. Starting November 1, 3DS users can view shorts relating to The Legend of Zelda: The Wind Waker HD and Pikmin 3.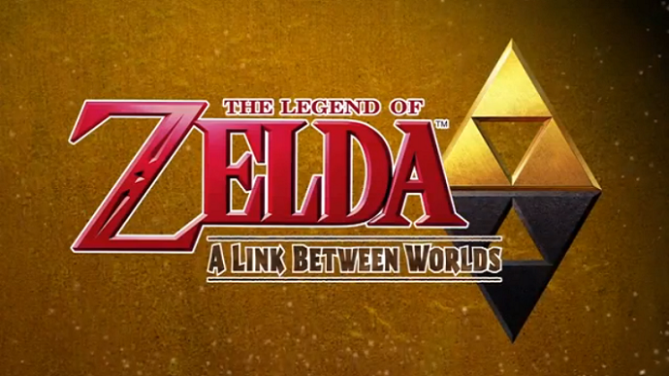 IGN has put up a new preview for The Legend of Zelda: A Link Between Worlds, which is filled to the brim with a ton of details. We've rounded up the information below.
– First two dungeons IGN saw were optional
– These test traditional platforming skills
– One dungeon is set in an expansive, fiery cavern called Death Mountain
– Need to fall from high to low platforms
– These platforms shift, pause, cross paths
– Distance between the platforms is great, so the 3D effect can come in handy
– Second dungeon also has Link navigating thin platforms
– In this one, a murky abyss replaced the lava below
– Instead of worrying about another dimension, bats attacked the player and made navigating the narrow walkways more difficult
– Certain platforms narrowly brushed by each other
– As such, you need to leap onto the platforms as a drawing and wait for solid ground
– The 7 dungeons of Lorule are important to the story
– IGN's demo began in Ravio's shop
– Ravio sells an ice rod, hammer, hookshot, etc.
– Each tool proves useful in a different dungeon, but you won't know right away which item best suits each area
– Most items seem to cost around 50-80 rupees
– Cash was plentiful in the demo, may not be the case in the final version
– Maiamai: unchin-like creatures scattered throughout the map
– Some are in obvious locations, but others must be located by tracking their cries
– Save ten and you can upgraded an item of your choosing
– You'll have to own, not rent, the piece in order to do so
– Turtle Rock, Thieves Den locations
– Thieves Den requires a password
– Turtle Rock has you completing an extensive task before entering the dungeon
– Here, you have to reunite three lost children with their mother
– One child is on a nearby shore, another was surrounded by enemies, and the third was stuck on a cliff
– Last one requires you to turn into a drawing, walking behind its wedged shell, and popping back into the world
– Save the children, and you can then hop onto the mother's back and ride to Turtle Rock
– Ice rod is best for the dungeon
– Earn extra rupees with mini-games
– One is a simple version of baseball in which you whack a ball to break vases
– Another involves dodging a chicken for 30 seconds
– Turtle Rock has freezing lava columns
– Edging around them as a drawing is a common way to get around
– Teetering seesaw platforms have to be frozen in the center to keep them still
– Enemies on the high ground launch projectiles that you have to dodge
– Avoid damage by turning into a drawing
– Thieves Den is more about puzzle-solving than combat
– After meeting a mysterious woman in a jail cell, you'll direct her to stand on switches and open new areas
– She can't turn into a drawing like you can, so you'll do a lot of slipping between prison bars and around edges in an effort to clear a path for her
– Certain enemies will ignore you and charge directly for her, meaning you'll have to play guard duty as well
Club Nintendo members can now use their coins to order a colored 3DS XL charging cradle. The reward comes in blue, yellow, red, white, and green. Each version costs 500 coins.
You can place an order for the colored 3DS XL charging cradles here.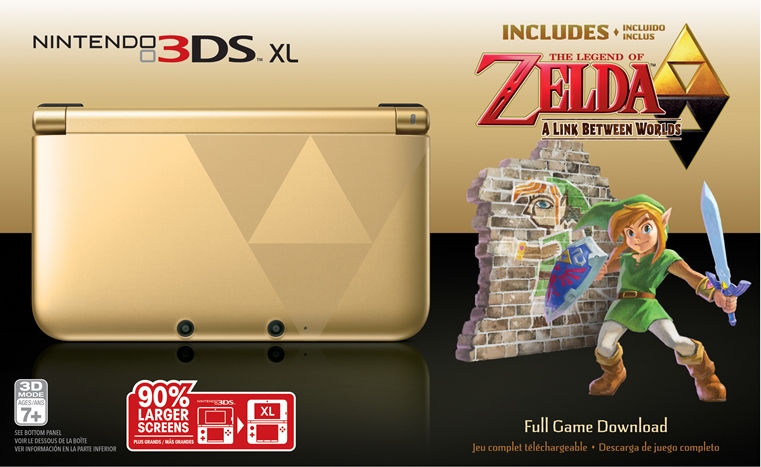 Update (10/31): Best Buy now taking pre-orders. You can reserve the bundle here.
Original: Retailers have started to open pre-orders for Nintendo's just-announced Zelda 3DS XL bundle. GameStop's up first – you can reserve the product here
.
No word yet on whether the bundle will be available at other retailers. If others like Best Buy go live, we'll update this post.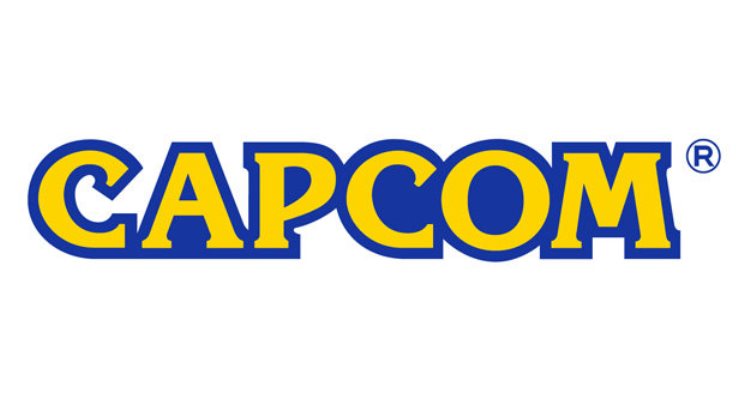 Capcom's latest financial results are in. The company did well overall, in large part due to Monster Hunter 4's success. You can find a full breakdown of Capcom's results below.
– Sales up 16.9%, sales at 53 billion yen
– Net income up 20 percent, up to 4.95 billion yen
– Monster Hunter 4 an "immediate success"
– More than 2 million copies of the game shipped for the September 14th release
– Already sold three million copies
– Resident Evil Revelations and Phoenix Wright: Ace Attorney – Dual Destinies "basically achieved projected sales"
– Monster Hunter Frontier G is "performing steadily"
– Capcom expects to make a tidy profit for the full financial year ending March 2014
– Resident Evil 5 has overtaken Street Fighter 2 as Capcom's best-selling game ever
– Game has sold 6.5 million units
– Street Fighter 2 has sold 6.3 million
– Doesn't take into account the various versions of Street Fighter 2 that Capcom released
– Resident Evil 6: 5.2 million
Nintendo has released new screenshots for Zelda: A Link Between Worlds showing two newly-revealed mini-games: Treacherous Tower and Octoball Derby. Here's the overview of each shared by the Big N today:
Treacherous Tower involves Link fighting his way through numerous floors filled with a variety of enemies via three difficulty levels, while Octoball Derby sees Link step up to bat in a baseball-inspired minigame situated in Lorule where rupees are earned by smashing pots and knocking over enemies littering the field.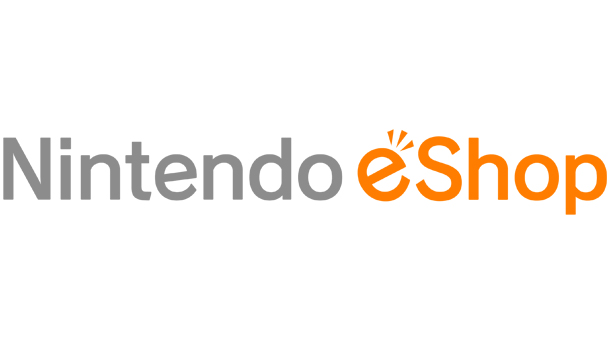 This week's North American Nintendo Downloads are as follows:
Wii U Retail
LEGO Marvel Super Heroes – $49.99
Ben 10 Omniverse 2 – $39.99 (available Nov. 5)
Wii U Download
Wii Fit U Trial Version – free for 31 days for Balance Board owners (available Nov. 1)
Wii U VC
Super Castlevania IV – $7.99
3DS Retail
LEGO Marvel Super Heroes – $39.99
Ben 10 Omniverse 2 – $29.99 (available Nov. 5)
Beyblade Evolution – $29.99
Pac-Man and the Ghostly Adventures – $39.99 (available Nov. 5)
Saban's Power Rangers Megaforce – $39.99 (available Nov. 5)
3DS Download
Angry Bunnies – $8.99
Arcade Classics 3D – $2.99
3DS VC
Milon's Secret Castle – $4.99
3DS Demo
AiRace Speed
eShop sales
Shin Megami Tensei IV – $10 off Nov. 4 – Nov. 11
Runner2 – 33% off from Nov. 1 until 9 AM on Nov. 7