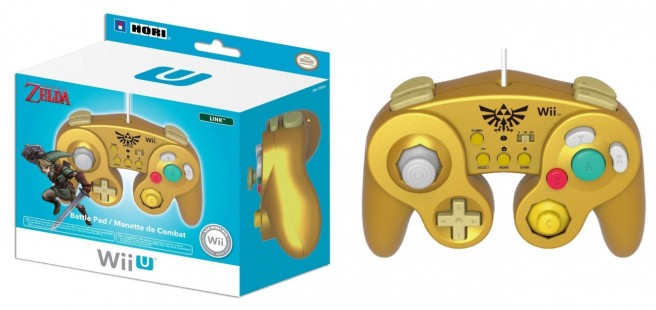 In a couple of months, HORI will be releasing a Link-styled "Battle Pad" for Wii U.
The controller plugs into the Wii Remote and has short stroke L and R buttons, three Turbo settings, and a large d-pad. It should work with Classic Controller and Classic Controller Pro supported titles and "most" Virtual Console games. Players can use it with games like Super Smash Bros. for Wii U, Super Mario 3D World, and Mario Kart 8.
Amazon lists
the Link Battle Pad for release in North America on September 21 with a $27.99 price point. Europe is getting the controller in August.
Source
, Via