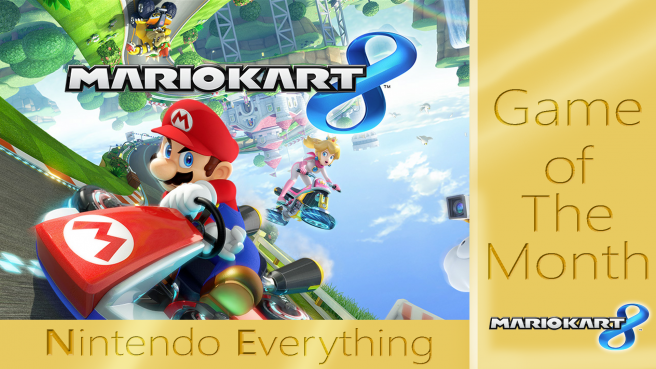 It was a tough choice for April's Game of the Month, but with Nintendo announcing the push-forward of the Mario Kart 8 DLC, we'd be ridiculous not to make a spectacle of the game. So it is: April will feature Mario Kart 8-focused articles all month long from all of our writers, including– most likely– a look at the new DLC when it comes out in a couple of weeks here.
Look forward to it! And get pumped for 200cc.
~Austin
Alas, we knew that being forced to do podcasts over Skype would make things more difficult, but nobody could have anticipated the antagonizing role that American corporation Comcast would play in all of it. Because of their unreliable network services in the Albaquerki, New Mexico area, we've been forced to cancel this week's episode of "Here's a Podcast". It's a shame really, because I was looking forward to discussing the finale of The Legend of Zelda: A Link to the Past and how it relates to Zelda Wii U, and various comments Eiji Aonuma has made about the Zelda series in the past.
Alas, not all good things were meant to come on a weekly schedule. Thanks for your understanding! Send us an email to [email protected] with questions, thoughts, comments, or answer our question of the week: How impactful do you feel the ending to A Link to the Past is compared to other Zelda games?
~Austin