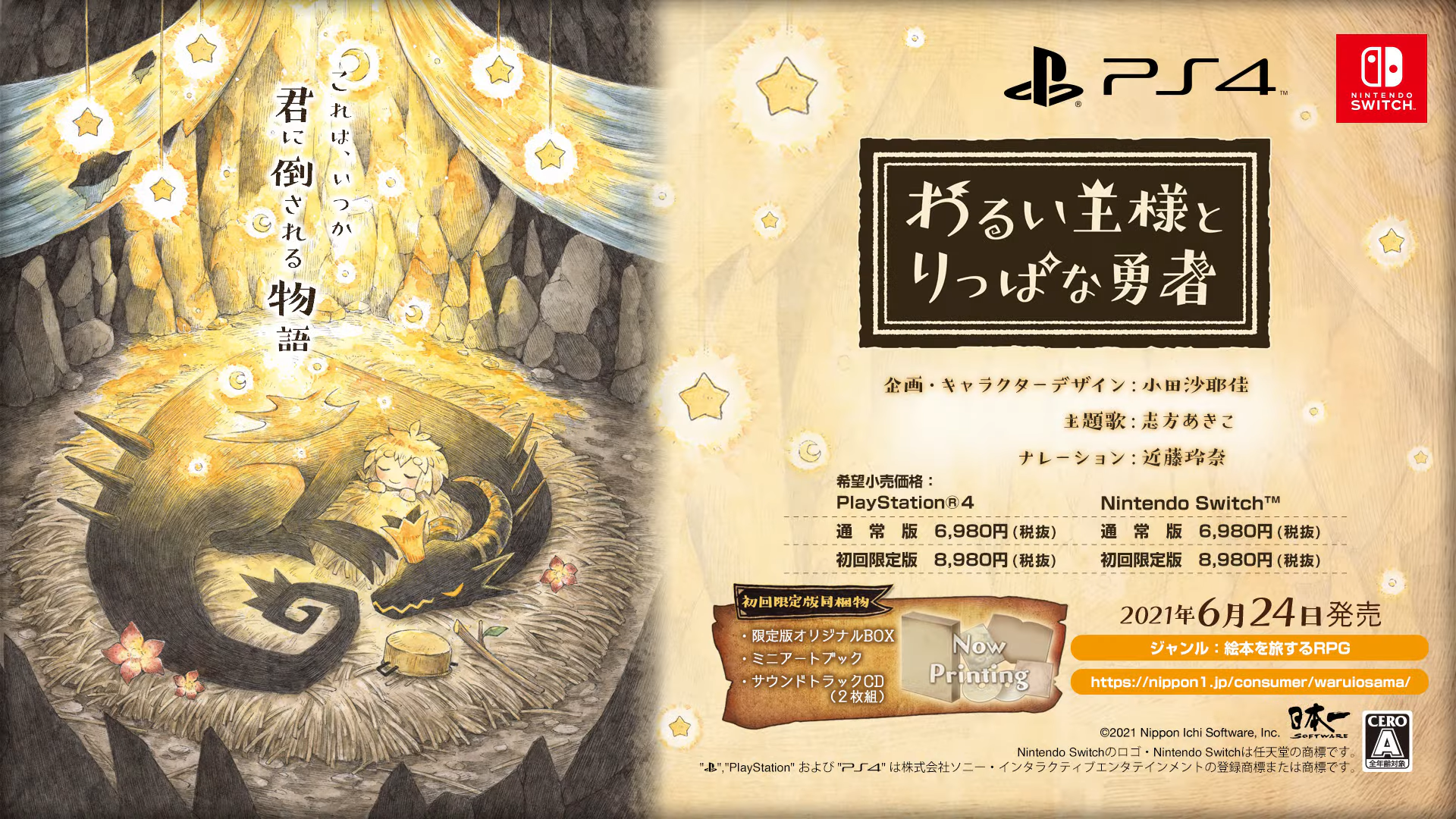 The Wicked King and the Noble Hero was recently announced by Nippon Ichi Software, and it is coming to the Switch. Well, now a teaser trailer has been released to give a glimpse of the game.
The roughly 2 minute trailer shows some gameplay and story cinematics as well as sharing some details on the game. It will seemingly have a limited edition (shown below) and will cost 6,980 yen for the standard edition.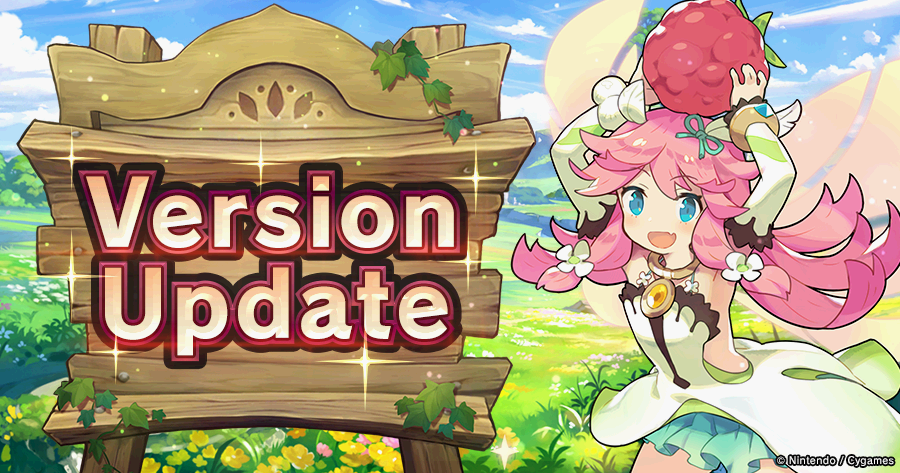 Dragalia Lost has released its newest update (version 2.5.0) for iOS and Android devices. This update brings new features such as equipment sets and team copy. It also patches some bugs that were found as well as some general improvements to existing features.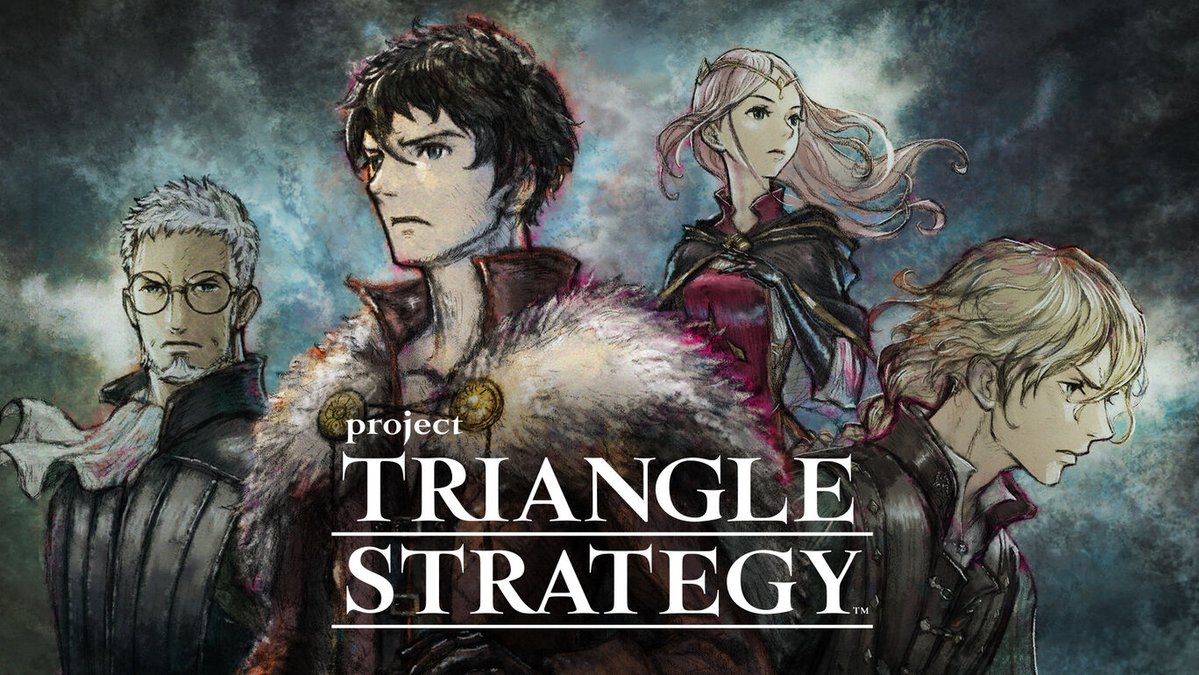 Bryce walks through his top 5 reasons for being excited for Project Triangle Strategy. There's so much to be excited for in this new tactics game from the Octopath Traveler team!
Project Triangle Strategy launches for Switch in 2022. If you've tried out the free demo on the eShop, you can fill out the feedback survey here.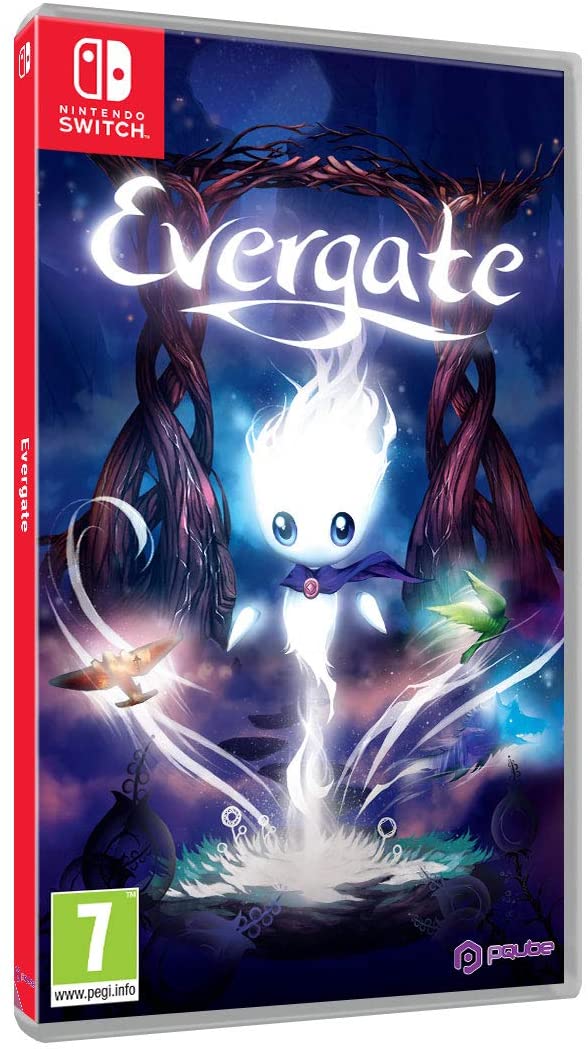 The platformer Evergate released on the Switch eShop in August as a digital exclusive. Well, now it appears the game may be getting a physical version.
Gematsu reported that a physical release was listed on Amazon Spain for 29,99 €. The listing comes complete with box art and a release date of March 31, 2021. None of this is confirmed, but the addition of box art would hint at this listing being legit.
So, we may be seeing be an announcement on this in the future.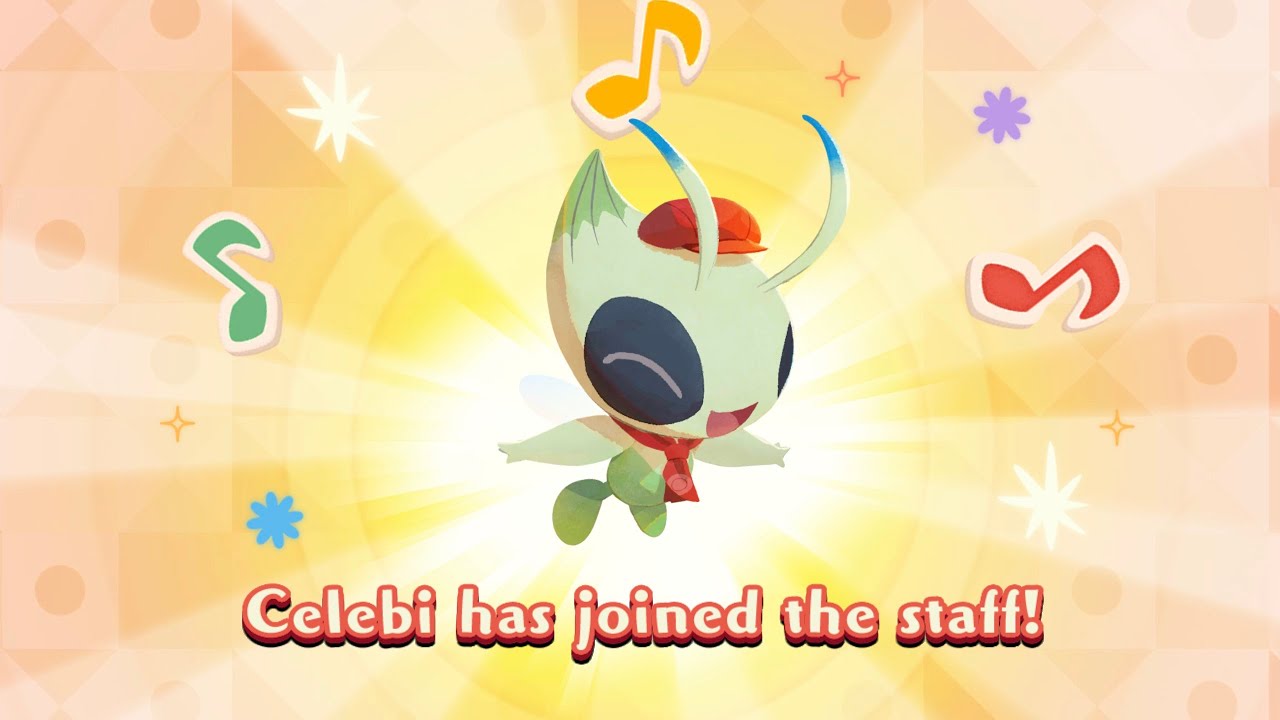 Pokemon Cafe Mix is celebrating Pokemon Day with a special gift to its players. 2500 Acorns will be distributed to all players that log into the game between February 26 and March 1.
Also, Celebi is coming back as a Special Customer on February 24. Players will have a chance to add Celebi to their roster until March 10.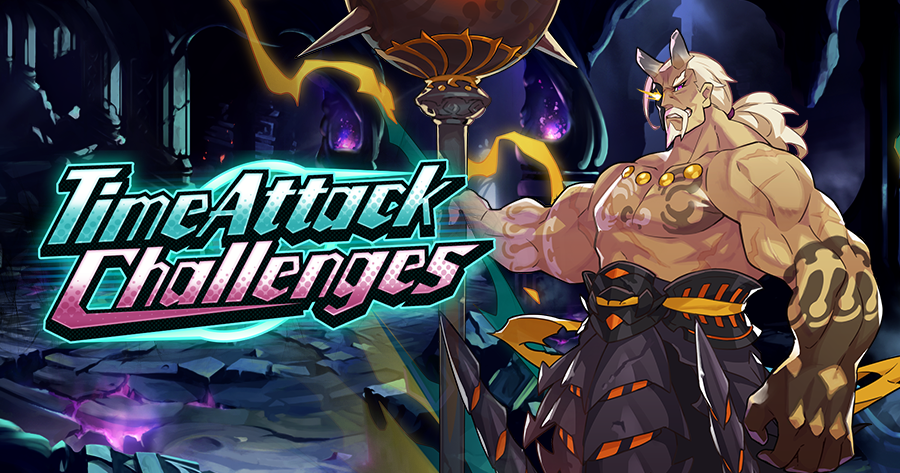 Dragalia Lost has started a new Time Attack Challenges event. This event is a competition between players to see who can complete certain quests the quickest.
It is divided into several different difficulties: Beginner (solo), Standard (solo), Expert (solo), and Master (solo and co-op). Rewards will be given based on how quickly a quest is completed and there is even a leaderboard to see how fast other players are completing the quests.
The leaderboard can be found here, and the results of the highest scores will be announced on February 26.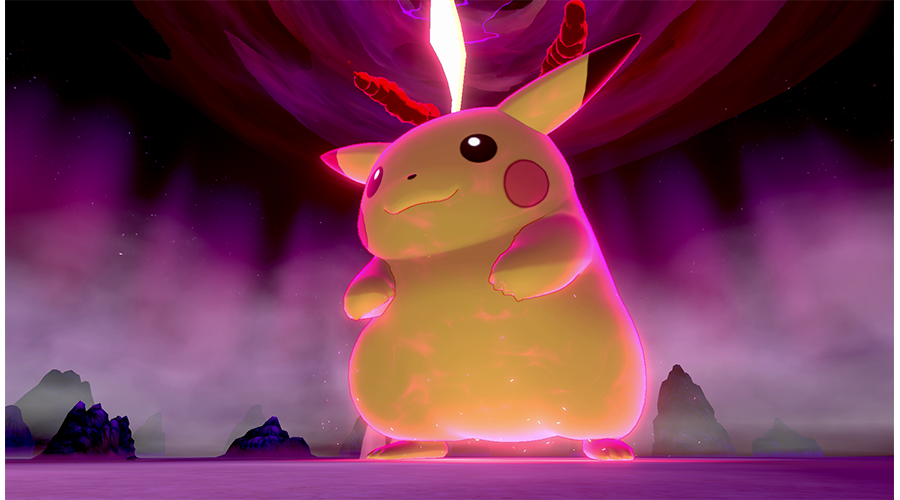 The Pokémon Company has announced a new Max Raid Battle featuring a Gigantamax Pikachu. This Max Raid Battle will begin on February 26 and will run through February 28 to commemorate Pokemon Day.
It is also mentioned that 100 Armorite Ore and 100 Dynite Ore will be distributed to players if 1 million people participate in the event.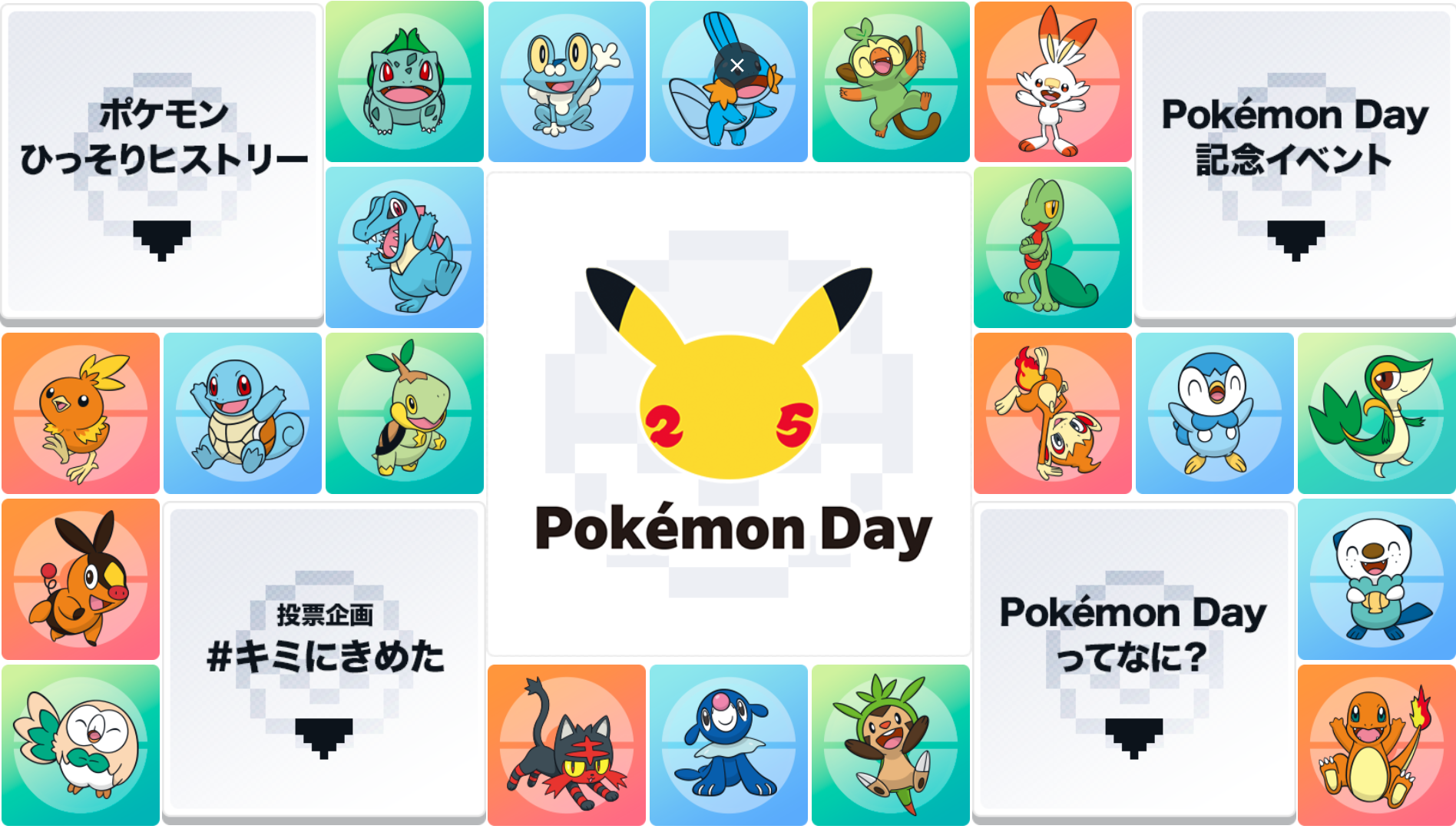 Pokemon Day, a day to commemorate the release of Pokemon Green in 1996, is coming soon on February 27. The Pokemon Company is planning many different events to celebrate, and have even opened an exclusive site for Pokemon Day.
This website can be found here, and while it is entirely in Japanese, it has a lot of fun Pokemon information and art (including a live vote of popular Pokemon). It's a website that is worth checking out for any Pokemon fan, and there's a chance that new announcements for Pokemon Day will show up on this site as well.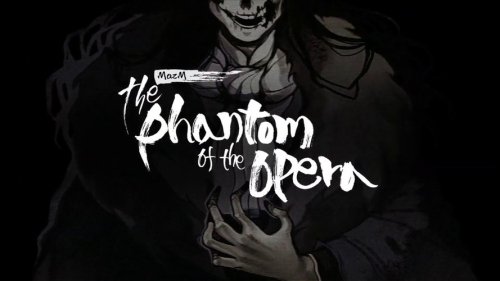 The thriller visual novel MazM: The Phantom of the Opera is coming to Switch. This announcement was made by publisher CKF and was first spotted by Gematsu.
MazM: The Phantom of the Opera is the third entry in the MazM series, and it is based off a French gothic mystery story written in 1910. Its story follows the player, who is a detective, that must solve the mysteries behind "The Phantom of the Opera" incident. There are various environments to explore, secrets to pick up, and mini-games to enjoy in this thrilling experience.
No release date has been given for the Switch port of the game but more information should come available soon. Also, a trailer has been included below for those who would like to know more.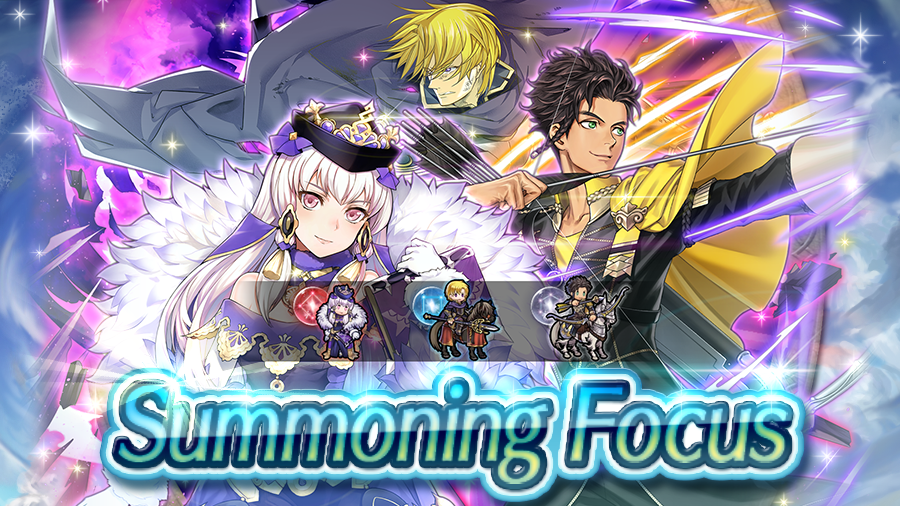 Fire Emblem Heroes has added a new summoning focus and tactics drills map. The summoning focus is for heroes with the lull skill, a skill that reduces their foe's stats and neutralizes their bonuses. The three focused heroes in this summoning showcase are Lysithea: Earnest Seeker, Claude: The Schemer, and Perceval: Knightly Ideal. This summoning focus will be live until February 28, 2021.
Also live now is a new map in Tactics Drills. This map is entitled "Grannvale Nobility" and its layout is included below.