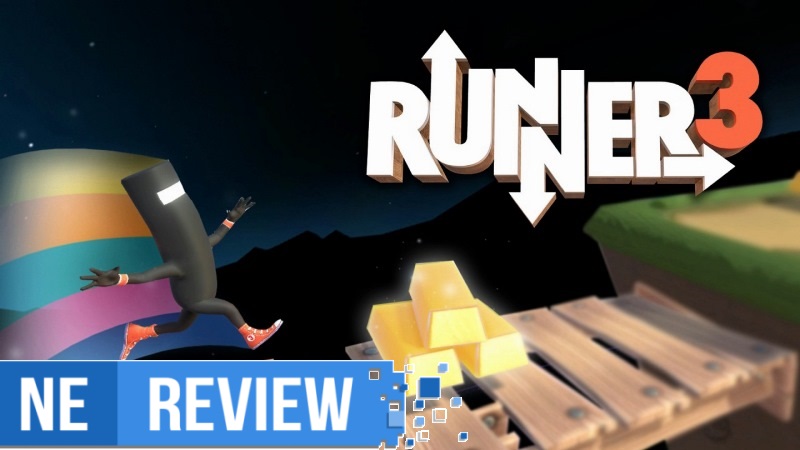 System: Switch
Release date: May 22, 2018
Developer: Choice Provisions
Publisher: Choice Provisions / Nicalis
---
The Bit.Trip series has had an interesting aesthetic progression. Starting out as an assortment of simple WiiWare rhythm games with mock Atari 2600-style visuals, it treated a few simple gameplay concepts with a kind of low fidelity presentation suitable for the WiiWare service's strict file size limitations. Out of this collection, Bit.Trip Runner found the most success. Being the least abstract of the series, the autorunning rhythm platformer was fashioned after Pitfall, if Pitfall had trance-inducing chiptune music. Runner2 released with a revamped 3D art style and a musical style that was appropriately more sophisticated. In most ways, Runner3 is a natural progression from Runner2, cutting down on superfluous gameplay concepts and evolving the Bit.Trip formula to an impressive degree. Its control nuances and smart level design makes for one of the least stiff and most improvisational autorunning games that I've played.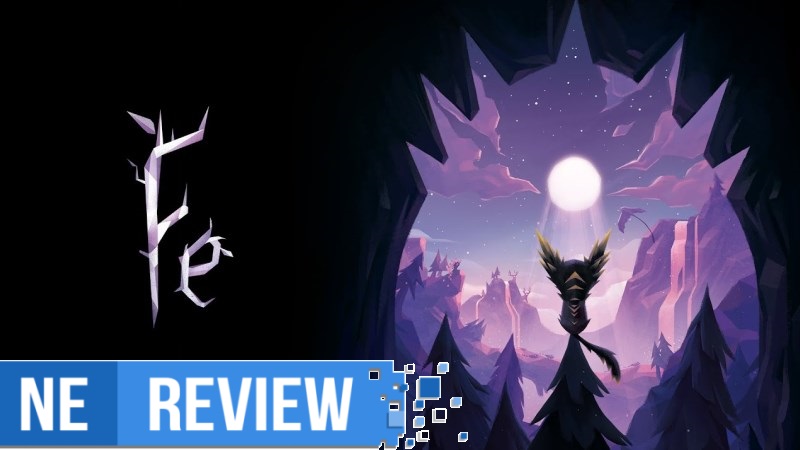 System: Switch (eShop)
Release date: February 16, 2018
Developer: Zoink
Publisher: EA Originals
---
It's is a little bit of a platformer, a little bit of a puzzle game, and a little bit of an art piece. At its heart Fe is a game about communication. It's easy to locate among the lineage of games that are notable for pushing stories that only an interactive medium can tell: Another World, Ico, and Journey, as three pivotal entries in that genealogy. With its stylized low-poly aesthetic, soothing cello carried soundscape, and wimpy little fox character Fe feels like a game that is content being placed under the larger context of games that have been bolder and newer than it. For what it is, Fe is good. Scattered throughout its eight hour run time are a few really effective and awe-inspiring moments but even these glimpses of inspiration feel complacent in the shadows of earlier prospects.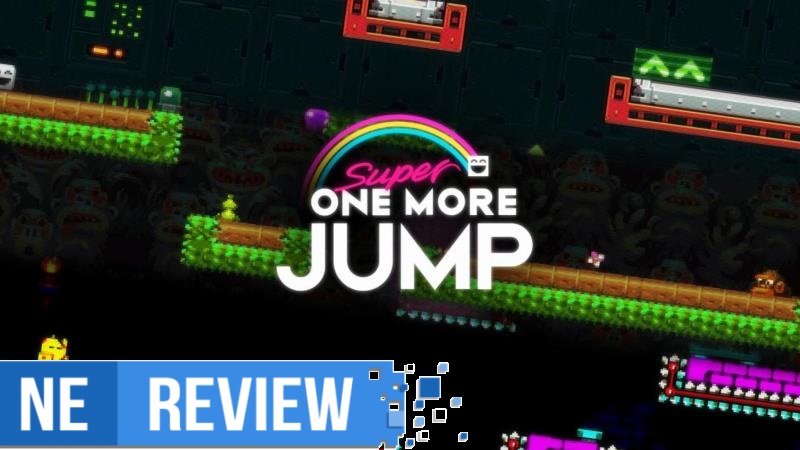 System: Switch (eShop)
Release date: January 25, 2018
Developer: SMG Studio / Premo Games
Publisher: SMG Studio
---
There's not a lot to dislike about Super One More Jump. On its surface it looks like a fairly generic Super Meat Boy derivative, but beyond its stout square character, the ease in which you can very quickly die in its short challenge levels – and the instant reset when you do – Super One More Jump shares more with auto-runner mobile games than the intricate fine-tuned play that a Meat Boy demands. It wasn't a surprise to learn that this is a souped-up version of Premo Games' One More Jump. As a result it's mechanically undercooked to be a slightly awkward fit for a dedicated console with a full array of buttons and sticks.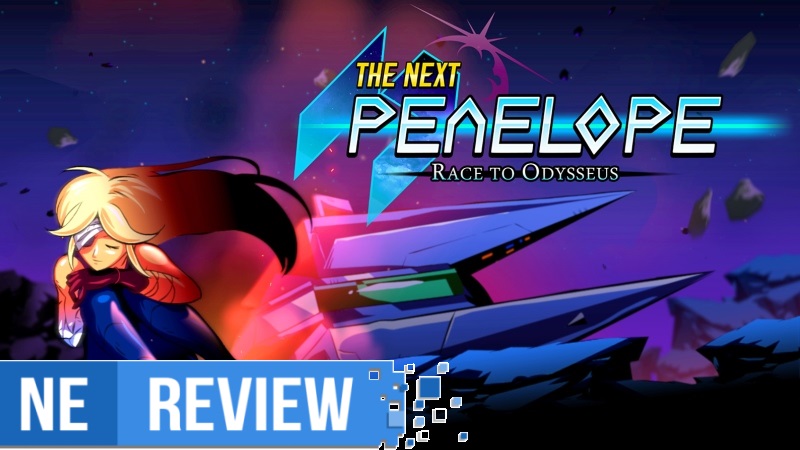 System: Switch (eShop)
Release date: December 21, 2017
Developer: Aurélien Regard / Seaven Studio
Publisher: Plug In Digital
---
Set in a far-future interpretation of one of the oldest pieces of western literature, The Next Penelope has an engaging aesthetic wrapper for its gameplay mixture of top-down shooter and Micro Machines style racing. As novel as space Poseidon might be, these narrative elements are also its flimsiest facet. The snippets of dialogue that are peppered throughout the game's five main major challenges fumble with some inelegant wording, odd grammar, and a few comma splices. The premise isn't given the space to develop into much beyond passing references to the Odyssey. Fortunately, this is all just window dressing – the game's hectic arcade-style shooting fares much better in blending somewhat dissonant gameplay concepts. It comes together as an impressively well constructed genre hybrid.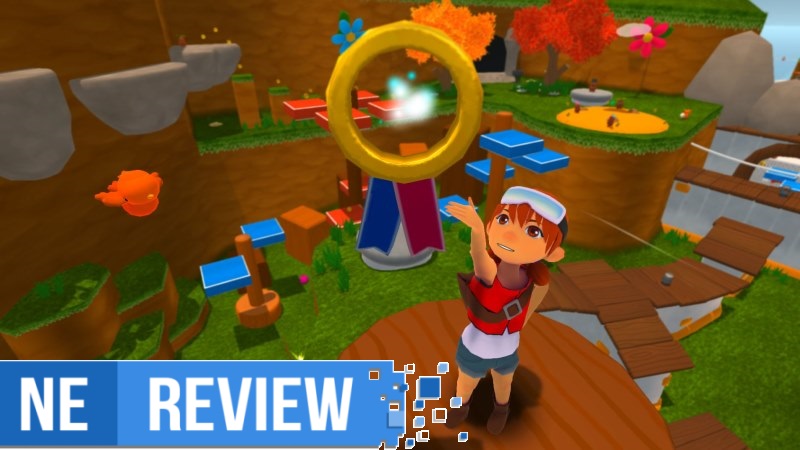 System: Switch
Release date: October 24, 2017
Developer: PolyKid
Publisher: Alliance Digital Media
---
Poi is a tribute to the nearly forgotten exploratory 3D platformer. Nearly, that is, if 2017 hadn't seen a sudden resurgence of the genre with Yooka-Laylee, A Hat in Time and, of course, Super Mario Odyssey. Poi isn't inventive – it's nostalgic to a fault. It hasn't made strides to progress past Super Mario 64's game flow of hub world-to-level-to-hub world. Even within that flow there aren't many ideas or mechanics that haven't already been thoroughly explored in past 3D Mario games, to the point where Poi stop being referential and becomes just plain derivative. Taken on these terms the game isn't remarkable, but it's not trying to be remarkable. It's a throwback.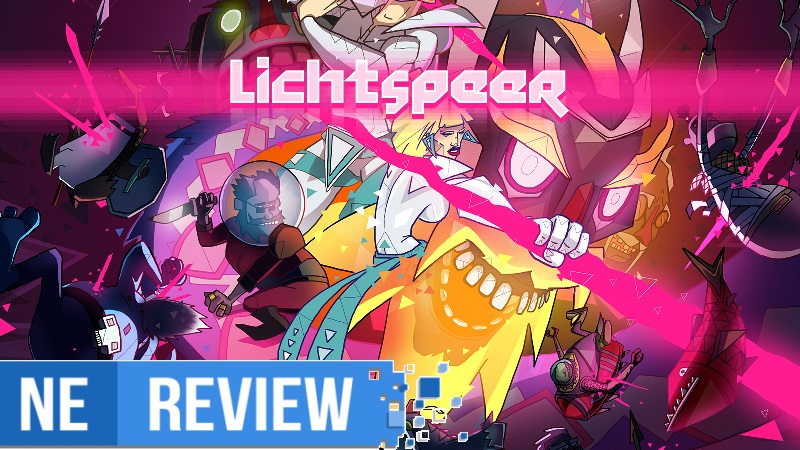 System: Switch (eShop)
Release date: September 7, 2017
Developer: Lichthund
Publisher: Crunching Koalas
---
Lichtspeer hinges on its own awareness of the nonsensical retro-techno Norse premise that it strikes the player with. "Achtung" it explains in a preface, "nothing you are about to see will make any sense." This ancient Germanic spear-throwing game from a future perpendicular dimension is a load of nonsense – but it was intriguing. Just enough so to uncover a tight and surprisingly demanding score attack game.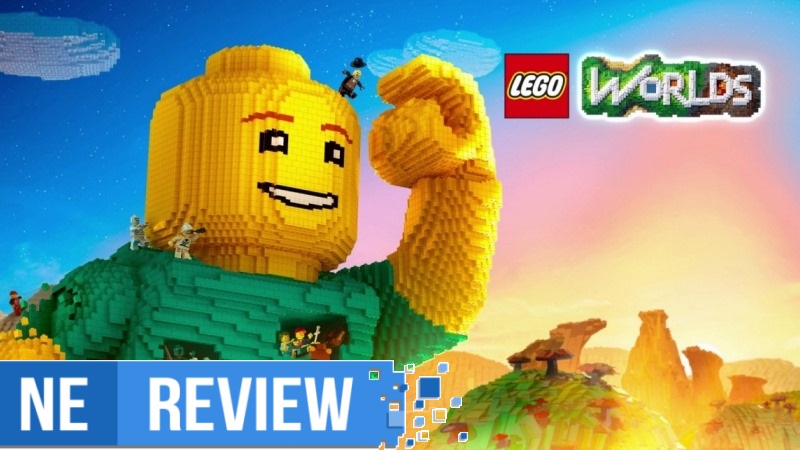 System: Switch
Release date: September 5, 2017
Developer: TT Games
Publisher: Warner Bros. Interactive
---
Minecraft stole the market for the kind of LEGO game that as a kid, I, and I'm sure many others dreamed of. LEGO was my go-to toy, but those bricks are expensive. It only takes one missing piece or one wrong brick color to throw a whole construction project off. At least for a kid who was a little too detail obsessed.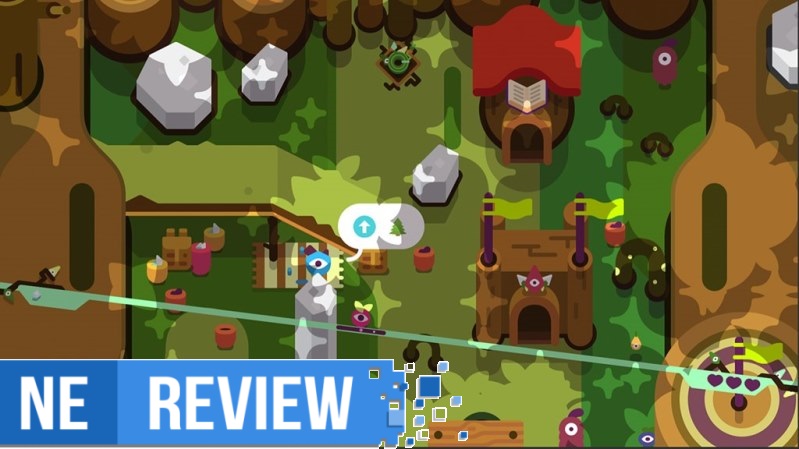 System: Switch (eShop)
Release date: May 2, 2017
Developer: aeiowu
Publisher aeiowu
---
The first thing that hit me upon playing TumbleSeed is how tactile it feels. Even as I was hopelessly fumbling and rolling my seed, making inconsequential progress up the game's procedurally generated mountain, its textured soundtrack, satisfyingly percussive sound effects, and bright bubbly visuals kept me going – at least until I had a better grasp on the game. As it turns out, TumbleSeed is an excellent roguelike.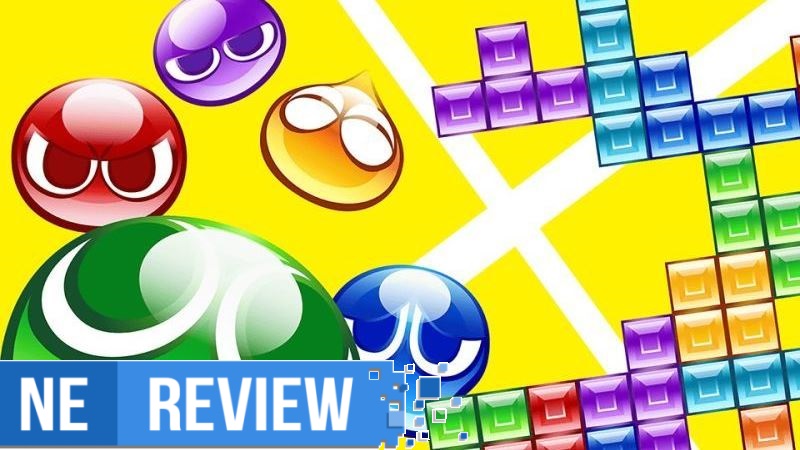 System: Switch
Release date: April 25, 2017
Developer: SEGA / Sonic Team
Publisher SEGA
---
Puyo Puyo Tetris – a crossover of Puyo Puyo and Tetris – has been around in Japan since 2014, having released on just about every platform. With the Switch version as a Japanese launch title, it's finally getting localized, albeit two months late. It goes without saying that Tetris is well known in the west with its release on every platform imaginable, though SEGA's Puyo Puyo series is far less renowned internationally as it is in Japan. The last time a Puyo Puyo game saw an official international release was on GameCube in 2004.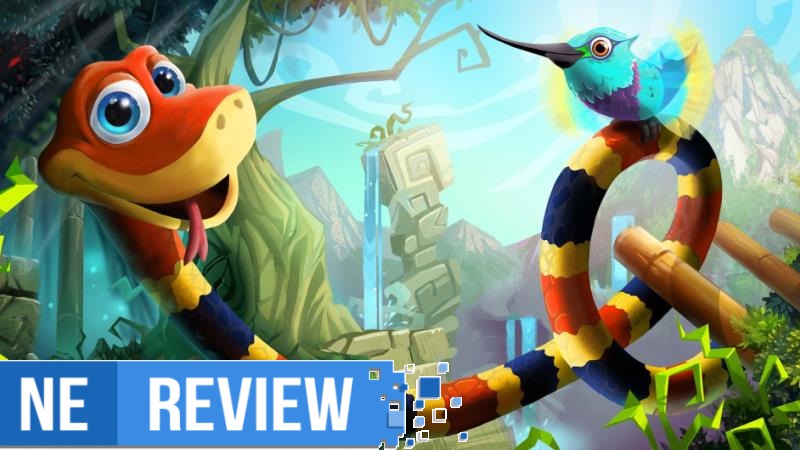 System: Switch (eShop)
Release date: March 28, 2017
Developer: Sumo Digital
Publisher Sumo Digital
---
There are a lot of short tips that cycle through the brief loading screens of Snake Pass. The most helpful was perhaps the most obvious: "Remember, think like a snake." I wouldn't be entirely satisfied categorizing this as a physics-based puzzle game. Calling it a platformer is closer, but you can't jump. Stick this game into any established category and you'll find that its slithery nature slips right back out. Snake Pass is, mechanically speaking, a sort of deconstruction of the 3D platformer. It's not quite like anything I've ever played.